Aug. 5, 22: Routine, ZombieRun, Pizza Trivia, Web Work, TV, and Games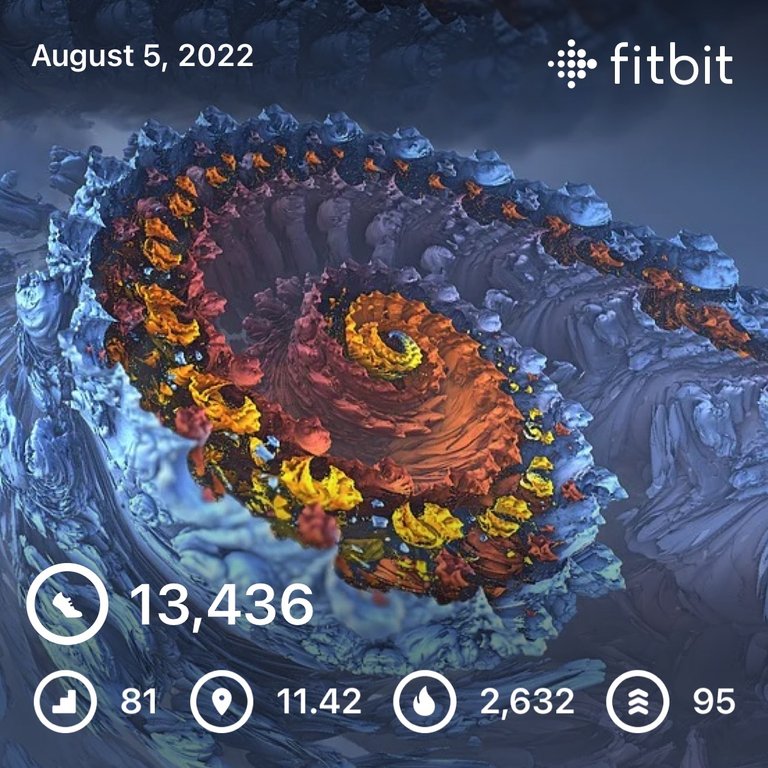 [Had a rough night last night and was awake for over an hour in the middle of the night. 😢 That meant that I was an hour later getting up this morning and consequently an hour behind on my morning routine…cutting my posting time short again, but we'll see how it goes.]
Got to bed a little bit later than usual today, round about nine thirty, but despite sleeping all the way until six (which should have made for a full night), I still ended up nearly an hour short according to FitBit. I dragged pretty hard, so I'm inclined to agree, but I did make it through without crashing.
Can't really recall much major going on during the morning routine. Cryptos are still trading sideways and boring, just did some curation, monitored the SOL market, chatted on Discord, played some Wombat games,…
Chrono had canceled his undercutting SOL sell order, which I was happy about, and I went to the trouble of refollowing him and setting up the vote again…then he turns around and puts the sell order back for a higher price. It's one thing to kill your token and make me lose a bunch of fucking money on it, it's completely another to stunt my growth and keep dicking me around making unfollow and refollow. 🤬
Was late on working on my post, and I was only able to get the skeleton done before posting time, but I did go back in and edit immediately, so it was fairly decent even though I didn't hit my usual thousand words goal.
We took the dog for a walk yesterday at a pretty slow pace, so I decided I was good to go for a Zombierun. Cooler again to start, but I did go in shorts and short sleeves and I was plenty hot by the end anyway. Put in a solid six kilometers, though, so definitely a proper exercise, but I had the first five in about seven minutes thirty seconds pace and blew it on the last kilometer.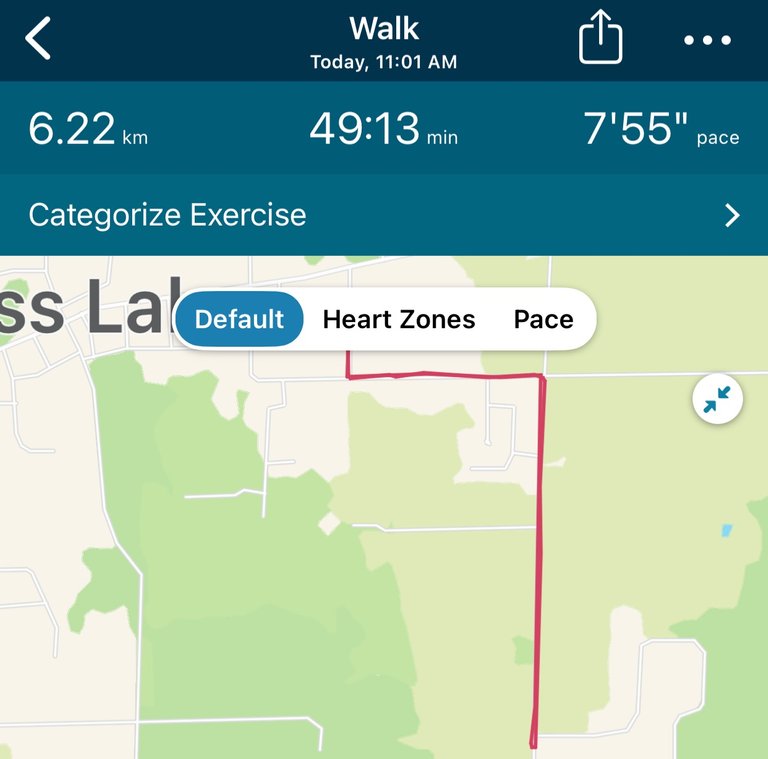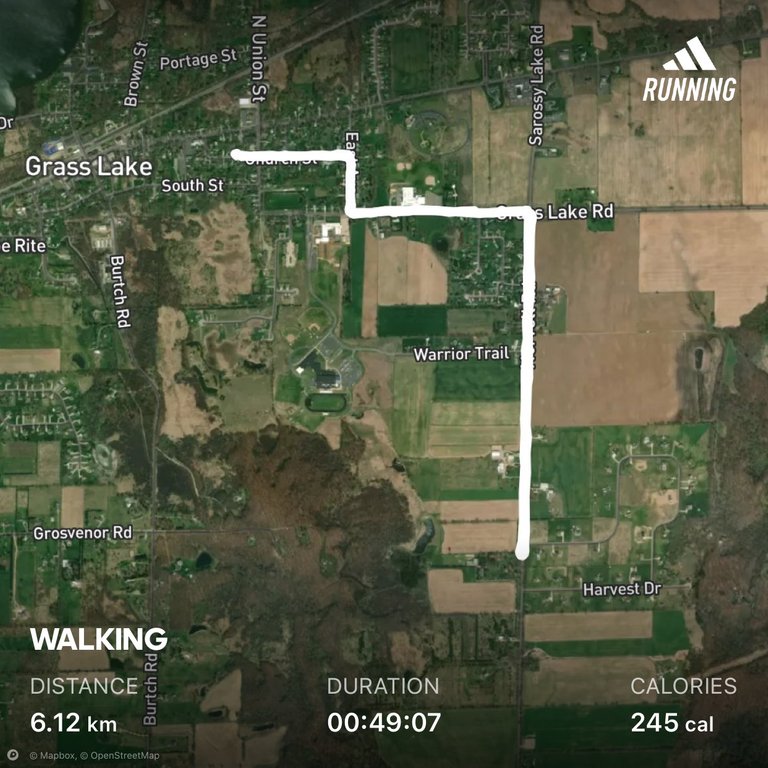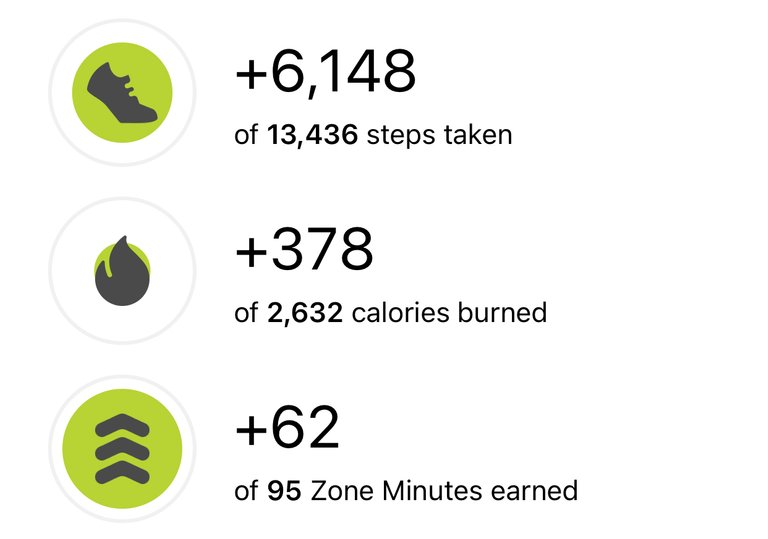 I was trying my best to keep a steady pace without making the zombies too hard (they're 20% increase over current pace). The first one came almost right away, though, within the first half a kilometer and I got a fifty meter warning almost instantly…I tried to sprint, but there was no chance and I had to sacrifice an item. I was able to evade the other four, but they were tough too. I think I got a warning on nearly every one (one I got twenty meter warning which usually means you're toast, but I held it out long enough to get past it).
The storyline has gotten completely convoluted and preachy and kinda' dumb, but whatever…I mean, not really sure why they have to cram lesbians having babies and those kinds of social issues into a zombie story, but I guess that's just my "privilege" talking. 🤷 Anyway, mission completed.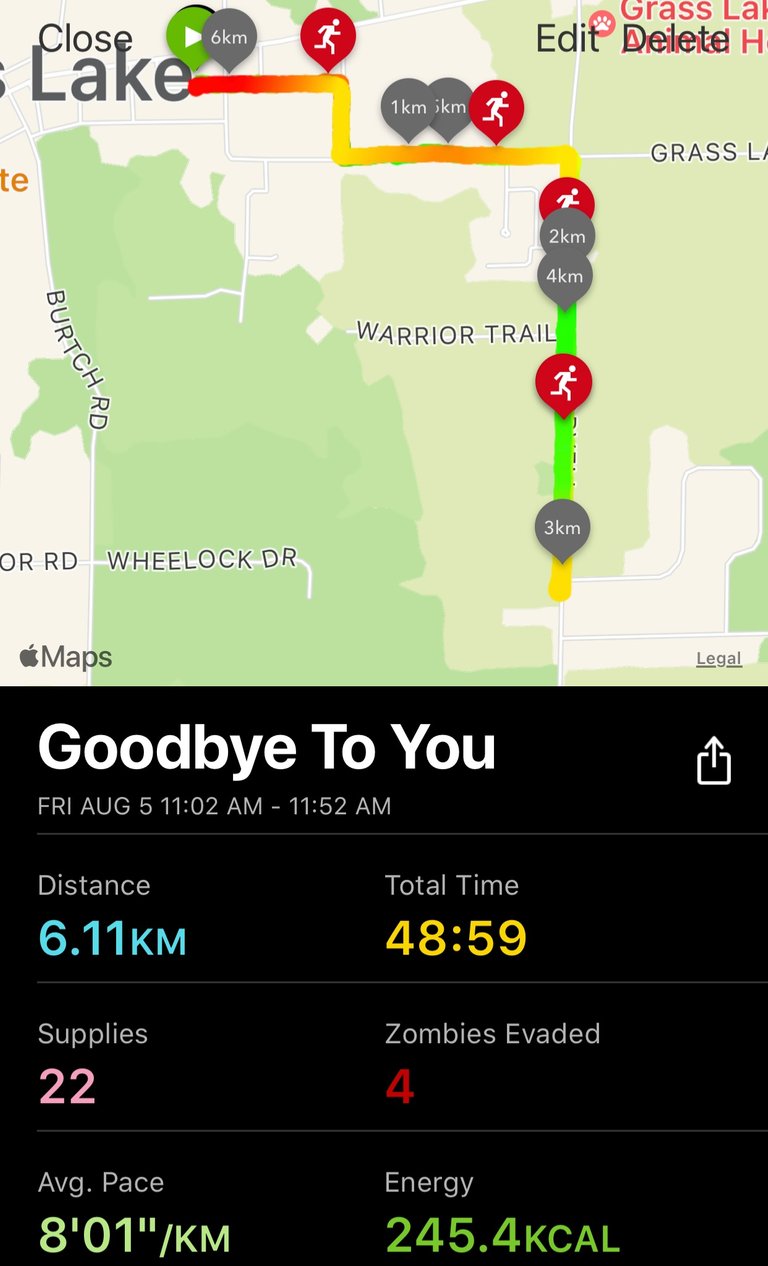 I really thought I was going to regret going out in short stuff, being around seventy, but the clouds burned off pretty quickly and with the humidity it was plenty hot.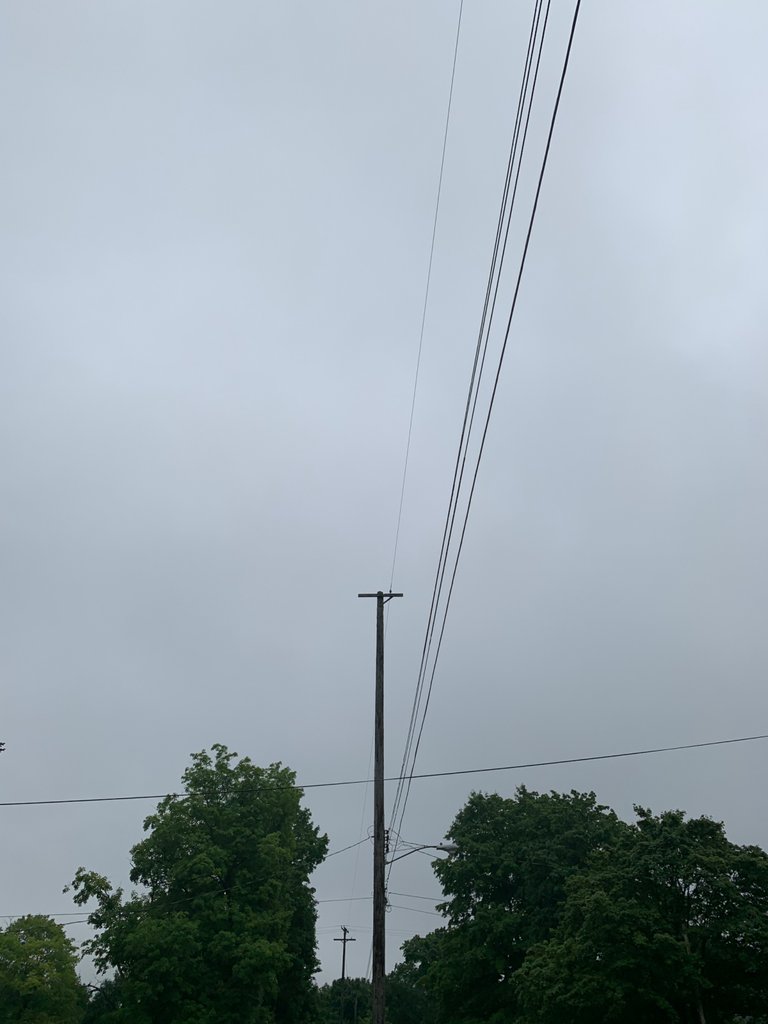 After I got back and got a shower, I did some odds and ends on my ToDo list and cleaned up some of the emails in my inbox (that acts as another ToDo list). I guess that was one major victory…I logged into iCloud through the browser and was finally able to delete the crap that was filling it up and preventing the phone from backing up. It had been more than three weeks since it had backed up and there were those red pings on my homescreen (that I hate) and constant warnings that my storage was full whenever I checked my emails. 😡 got that cleared out and finally got a backup done! 👍
At that point, I hit the wall hard. I laid down for a bit and even sort of considered a nap, but it was nearly time for Pizza Trivia, so I studied a bit for fall semester and then headed over to Discord.
I did quite well in Trivia today!!! 🤑 Won about eight and a half PIZZA, not bad! I was feeling pretty guilty, though, that I hadn't done any web work for the day, so when that finished up I sat down at the computer.
Took a little time to deal with HashKings and then dug in. Unfortunately, adding credentials: 'include' to the cors options did not fix the problem; well, it didn't hang on the request pending like before, but it fired cors errors instead. 🤬
I'm still stuck with trying to return the JWT as a cookie and it's frustrating as hell because the tutorials just put res.cookie() and everything works fine. 😡 It's because they're not using cors, but I don't understand why it doesn't bark at them and fire errors from the browser. 🤷 I mean, that's why I had to include cors in the first place.
I'm trying to find a tutorial that walks through the various errors you can encounter with Axios/express/cors and using cookies (and I have found some), but I'm not exactly clear what I need to do. I think I need to set the Access-Control-Origin headers in the response…it's failing the "preflight check," but like I said I'm not sure. 🥴
Wenche got home around then and she made us an omelette and toast for dinner. I went down to the RedBox to get us a movie, but when I tried to check out the damn thing completely froze up, so we just watched the usual Hulu stuff until bedtime.
[Take a hundred words from today's post and put it on yesterday's and I'm holding my thousand words. 😜]
---
Wow! Only negative twenty-nine income now…slightly less ineffectually shitty. 😮 But then they threw on a Shopping Mall robbery for a little extra splash of ineffectual shittiness, 'cus that's how it was designed. Still got the eleven out of the hundreds I should be getting, so hooray.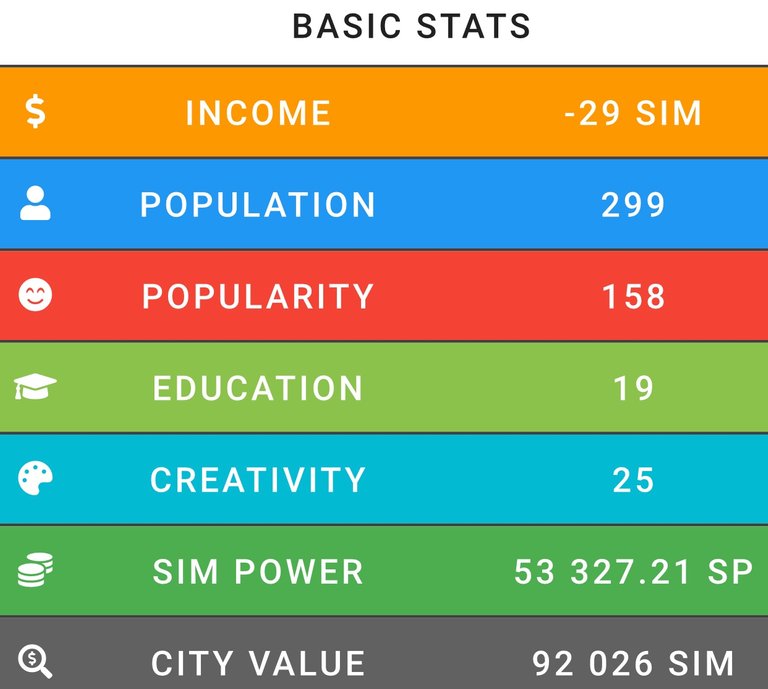 ---
Just did one mission today on Rising Star, and as expected, my Ego has started to climb again, so it's back to lessons…how boring is this game?!?! At least I'm finally fucking quarter of the way…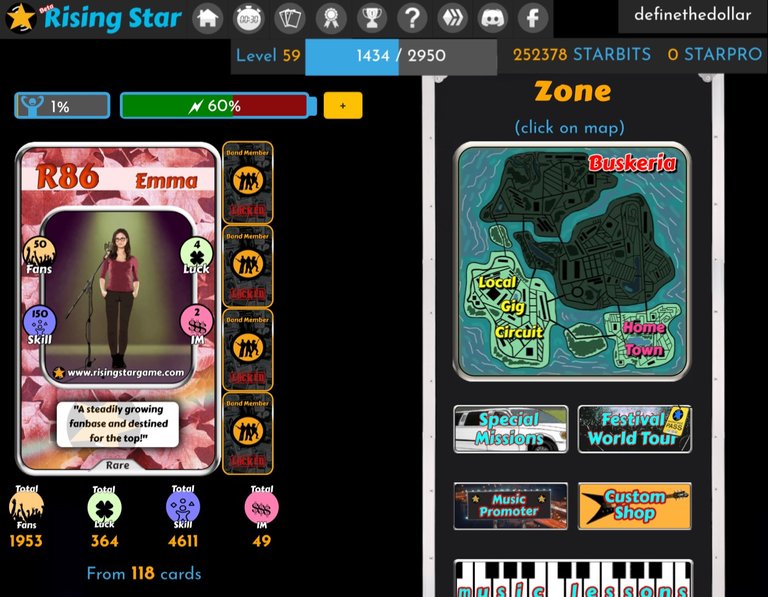 ---
I sat down and worked at the computer today, and although I did jump right into working, I remembered to deal with HashKings. Not sure it was worth the time or all the refreshes, but at least it's done for the time being. Now, in typical Hive sucky game fashion, we wait (it's just that this wait is particularly sucky since it's so long).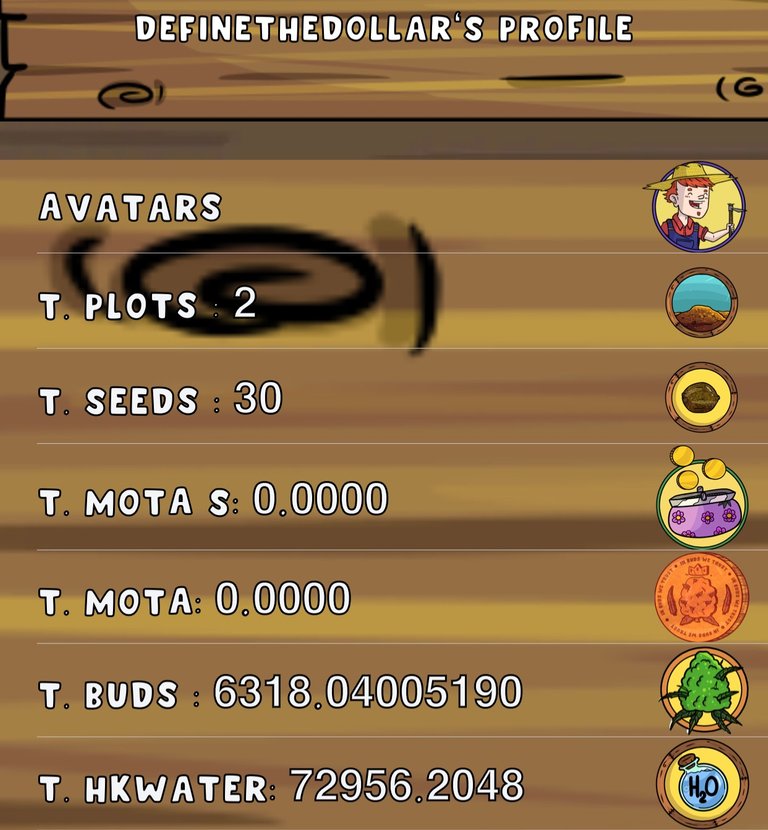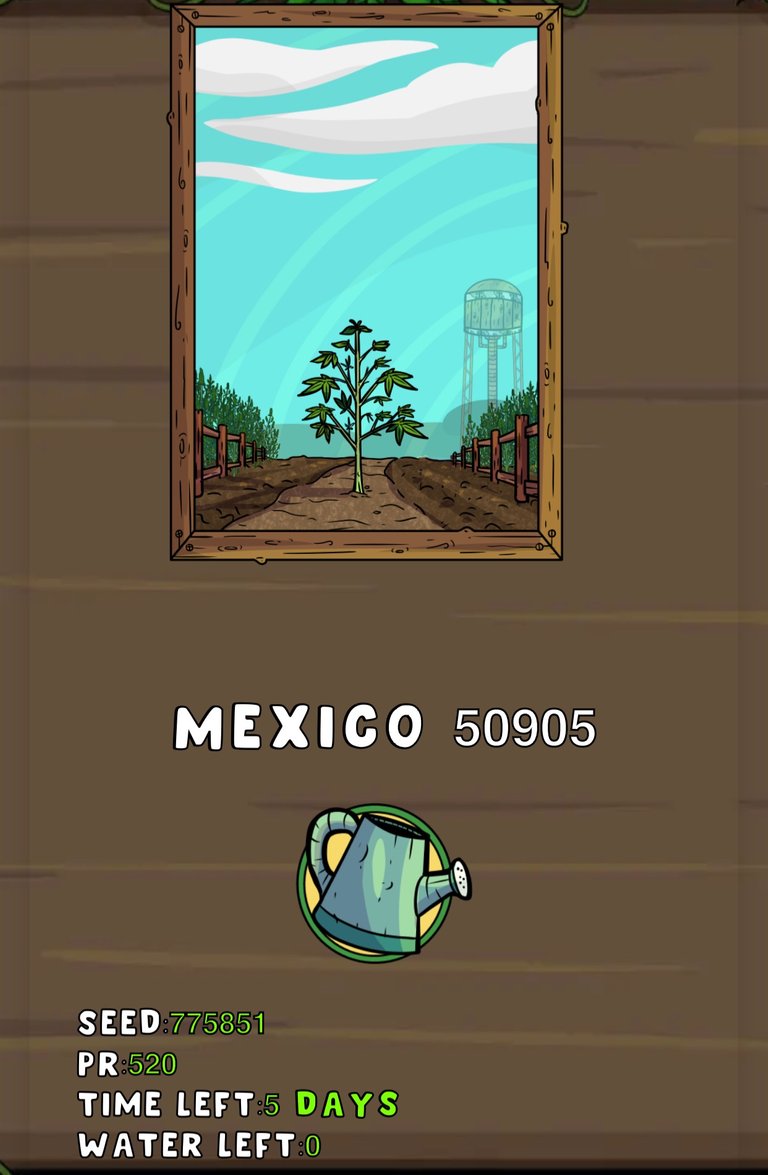 ---
I sort of thought about playing Splinterlands today and I did go in eventually and reset my Focus, but I didn't end up playing at all. I suppose there is still time left to try and get some chests for tomorrow…not sure if I care enough to bother.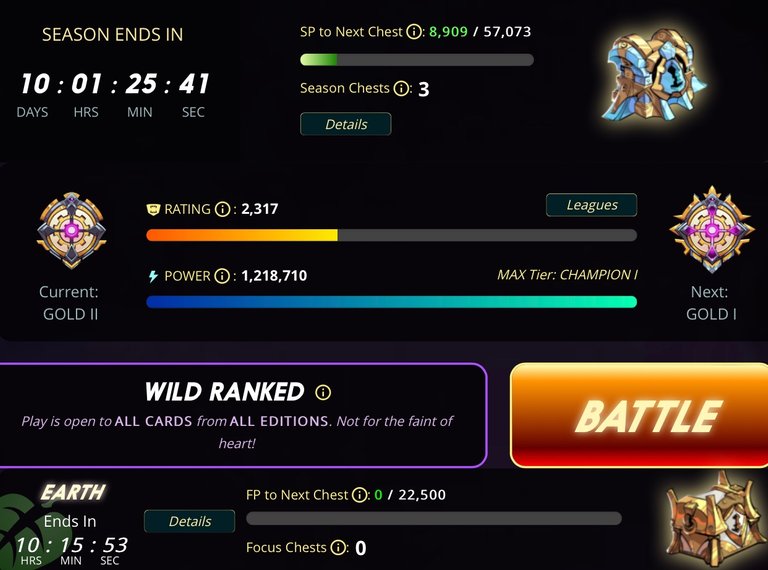 Got my Focus rewards from yesterday. Not exactly motivation to play:
I claimed my SPS interest for the day and decided to stake it this time; thinking I may alternate between staking and selling some off, not sure though. Otherwise, just letting my vouchers accrue in game for now.
---
Average Last 7 Days: 12,670
Lifetime Average: 14,781
10k per Day Streak: 8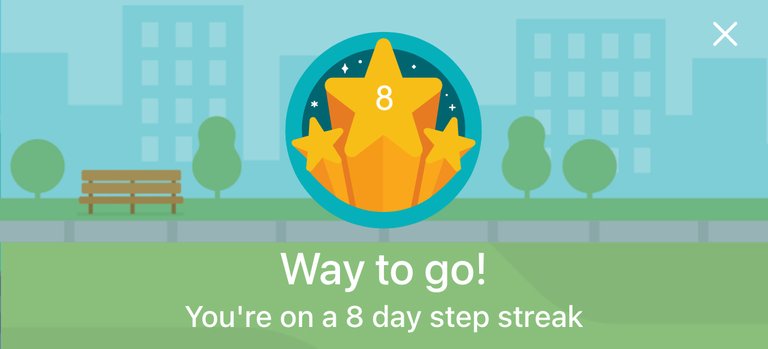 Longest Streak: 204

Distance on shoes: 849.71 km
Distance on hikers: 67.07 km
#AutomaticWin Tally: 422
#AutomaticWin Streak: 0
Longest Streak: 53
#TripleTen Tally: 118
#TripleTen Streak: 0
Longest Streak: 7
#DoubleDay Tally: 233
#DoubleDay Streak: 0
Longest Streak: 37
Highest Floors: 120
Highest Daily Steps: 41,528
Zombies evaded: 4/5
Mindfulness Diary:
Health: 90%
Satisfaction: 93%
Energy: 86%
Productivity: 81%
---
Referrals: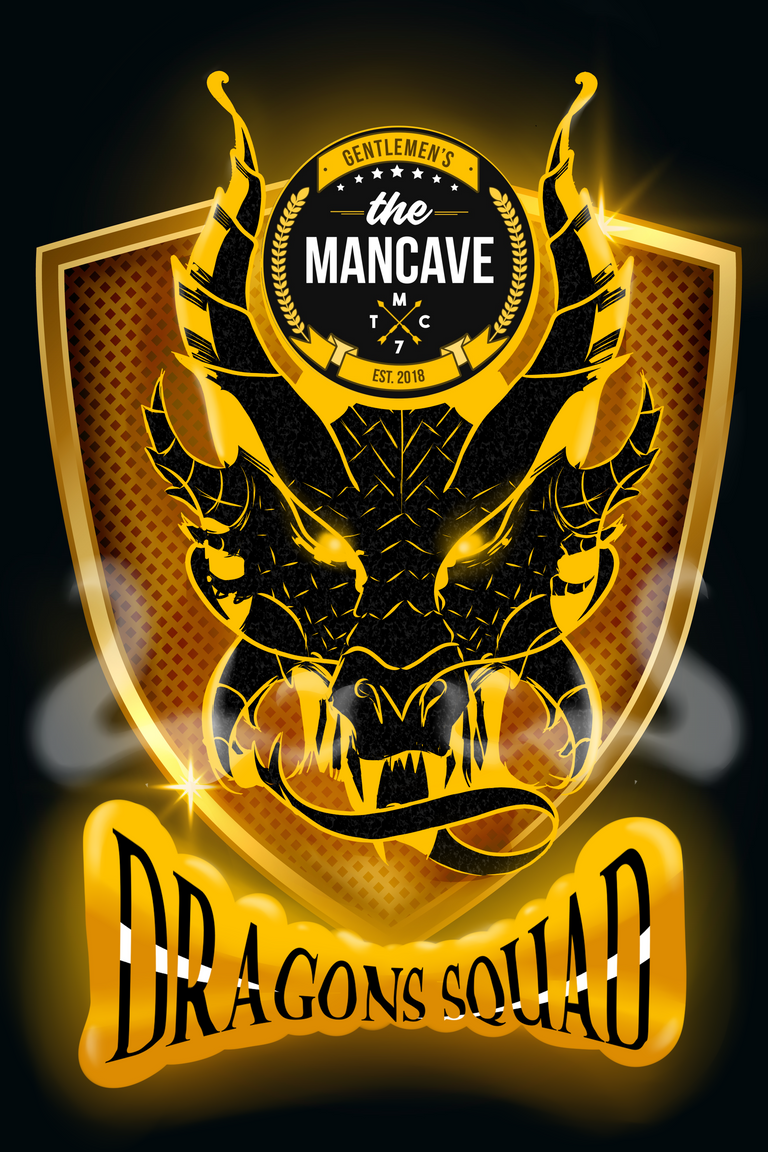 Power up and Hive on!
---
---