June 27, 22: Routine, Lil' Less Pain, DoubleDay, Teaching , TV, and Games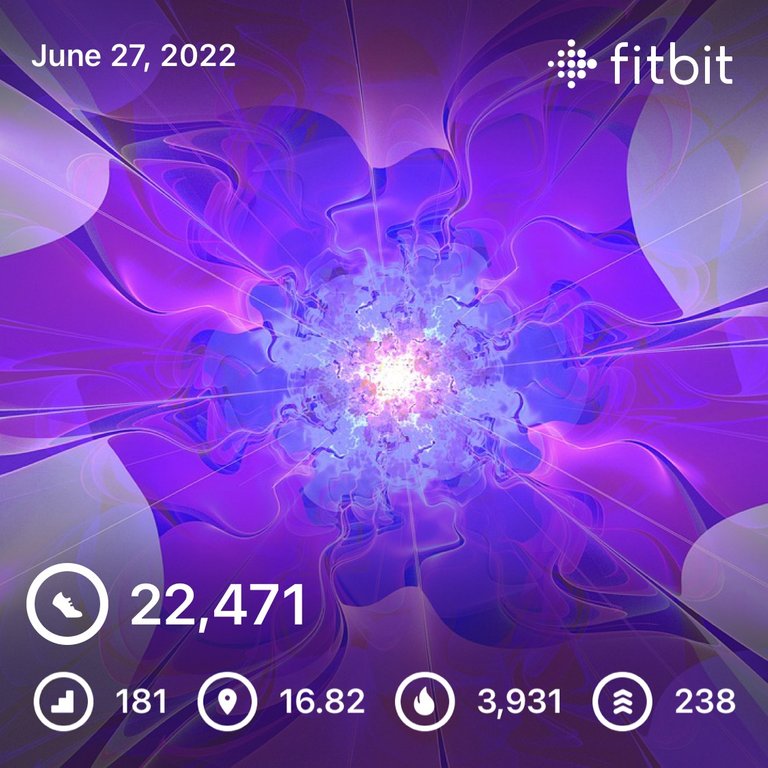 [Got PIMP meeting today at nine, so trying to get done in time, but we'll see how that goes.]
Well, my back was definitely still hurting me today, but it was significantly better; more like a constant three with spikes to five rather than the constant five with spikes to seven that it was when I went in on Thursday.
I pushed it a little, but did my usual teaching up at the board and scored another #DoubleDay without question. 💪 That's a hell of a lot better than the under five thousand steps I was looking at all last week!
Sleeping, however, is still rough. Got to bed at eight, but the snoring got me up around three and out of bed by three thirty. 😭 I was exhausted and moved out to the couch, but when I tried to go back to sleep, I was just up. 😡 Made for another solid hour and a half short…I've been pushing through with caffeine and nicotine, but it's going to catch up to me here soon, I can feel it.
Altcoins are continuing to show some recovery and I'm holding fairly steady with my losses on Polygon. Otherwise, mostly just the usual morning routine. Chatted on Discord, did curation, shifted tokens, checked the markets, played some Wombat games, and then worked on my post.
It was getting pretty late by the time I finally started making my lunch and getting everything ready to go and I was severely late out the door again. Luckily, I was able to make up the time on the drive in and I was ready for class on time.
Today we finally started getting to the punchline of all the work we did last section (the last several weeks). Today we defined a "power series" and practiced a ton with using the Ratio Test to find the interval of convergence. We also looked at derivatives and integrals of power series and started working on developing our set of basic series.
We used the whole time today and I headed out to the car for a quick lunch. The WiFi was being a bit of a bitch today, but I was able to watch a little (broken) YouTube. Headed back in and did the same thing again. I stayed after and fielded some questions for a bit and then had a smooth ride home and made it back with about an hour or so before Wenche was due home from work.
The Oculus is still a source of some frustration, but I do have some games that don't require the left analog stick and I made some progress on Puzzling Places. While I was playing, kitty decided to be affectionate (which is super rare!) and jumped up on my lap purring and doing his happy feet. 😁 That was enough to make me quit and pay attention to him…but when Wenche got home he couldn't let her see that he was being nice and he left.
Got some leftover pasta and meat sauce for dinner and then watched a bit of YouTube getting ready for bed and then plopped in front of the tube and watched It's Always Sunny in Philadelphia until passing out hard.
It's been a few days now since I actually sat down and worked at the computer and it's kinda' starting to bother me…been watching more tutorials and stuff and I think I have a moderately solid idea of what I need to do to implement json web tokens and secure the API routes.
There's still timing issues and login/versus signup issues as far as getting the token to the client, like they need to be authenticated before they have authorization and that depends on whether the account exists in the database or not (which requires a call as well - but it's a get, so we'll see…don't want people to be able to spam database queries, but at some point I might have to have an open route).
I also haven't really started protecting against injection attacks, so need to do that to…there's a list (literally). I am definitely a lot more motivated to work on it, not in the least part due to how much more enjoyable it is to work in React and JavaScript on both front and back ends than what I was doing before, plus I'm not having to spend half my time fighting WordPress…I do miss the automatic CSS and I do need to implement some kind of versioning (so users don't have to clear cache or refresh the browser when I push changes), but not having to go in and change the version and save two or three different files every time I want to test a change is waaay better as well…oh, and the fact that I'm using VSCode instead of Hostgator's built in editor also makes life a hell of a lot easier! 😁🤓
Long story short, I need to get on there and get something done.
---
Maximum shit saturation continues on dShitty. Got my whopping eight for the day, though, so bwahahaha, I'm rich biatch!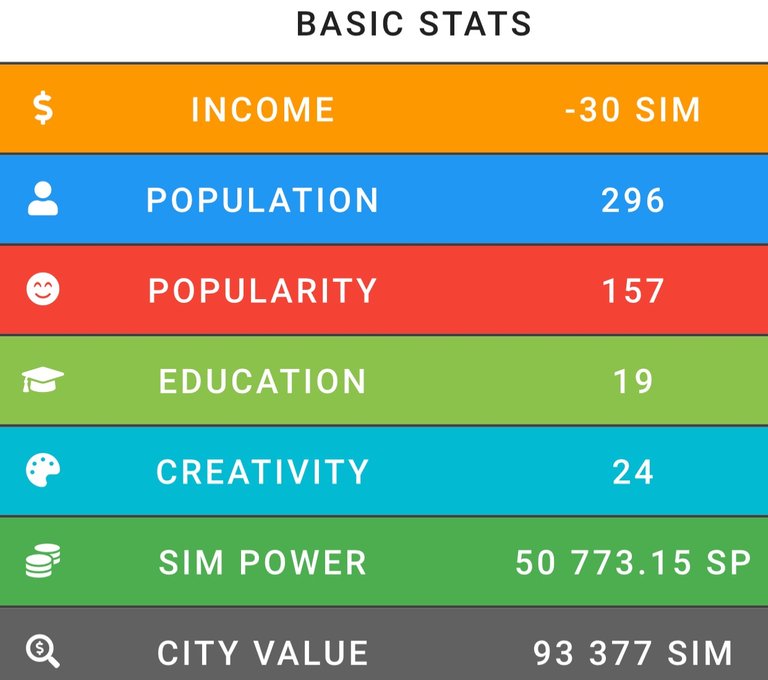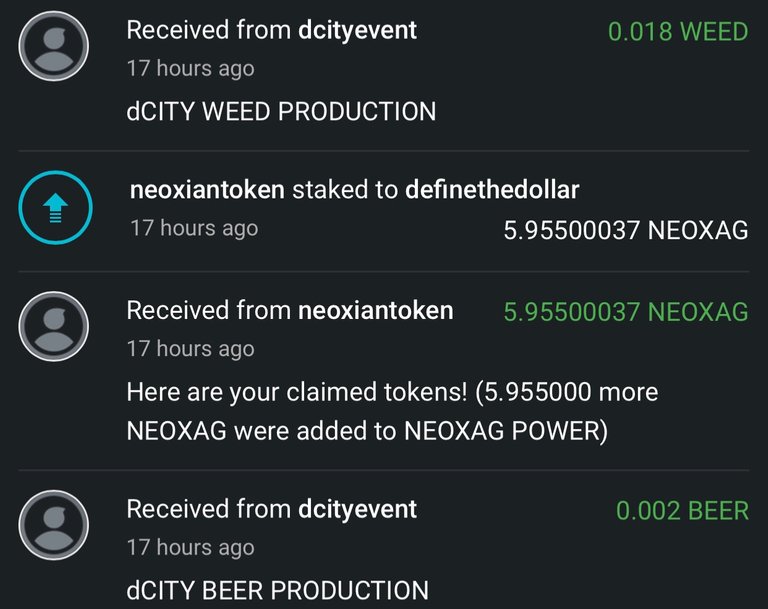 ---
Got some more drunks now on Rising Star, so just continuing with missions until they expire and I inevitably have to switch to lessons. Was, honestly, a little disappointed that I still haven't broken two hundred thousand. 🤬 Seems like I've been at 199,000 for a really long time.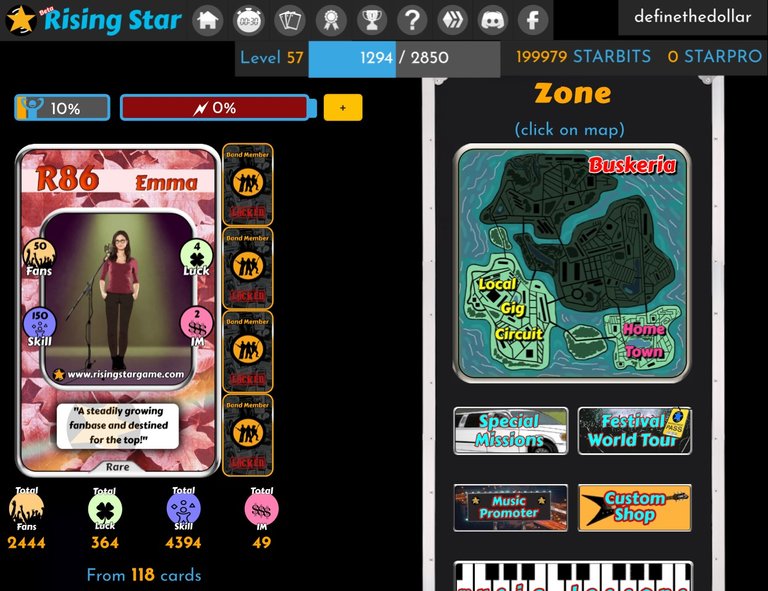 ---
Shite! I guess it's been like four or five days now that Hashkings has just been sitting there. Not that, what?, seven hundred BUDS are going to make much of a difference, but it would be better than nothing, I suppose. Again, it is my fault that I left it, but the only reason I've left it is because their mobile site is completely dysfunctional.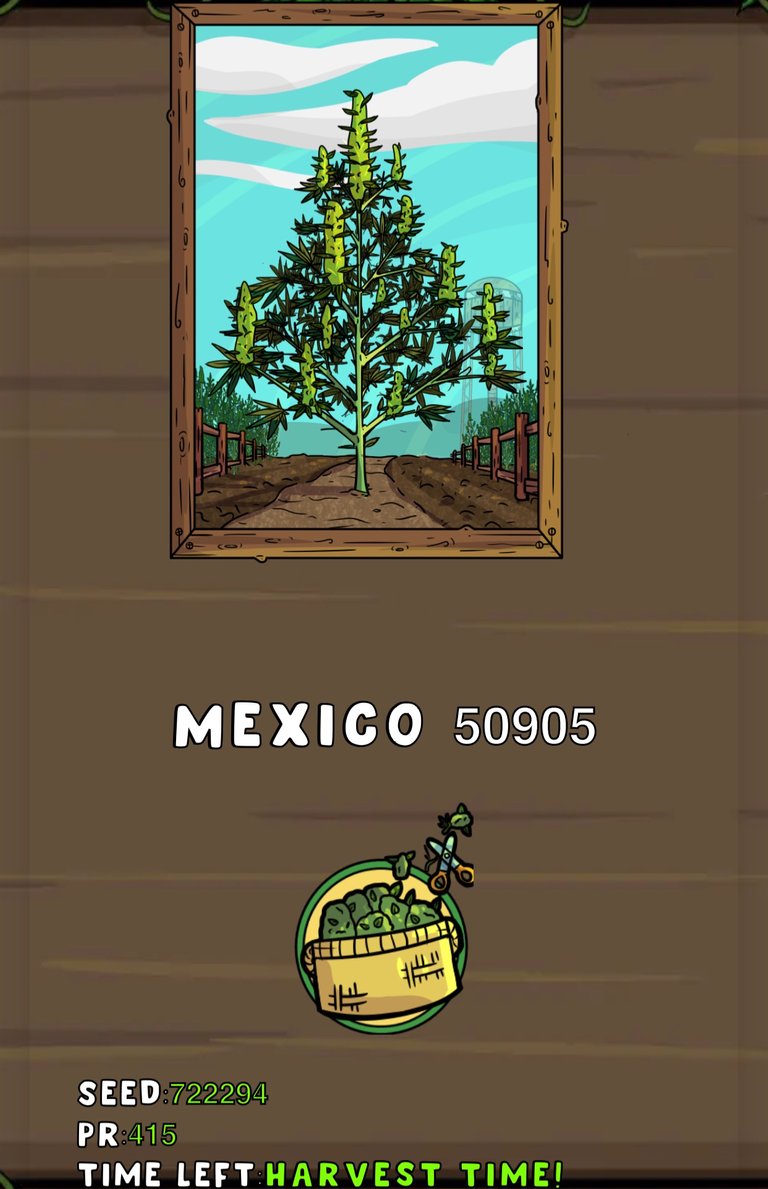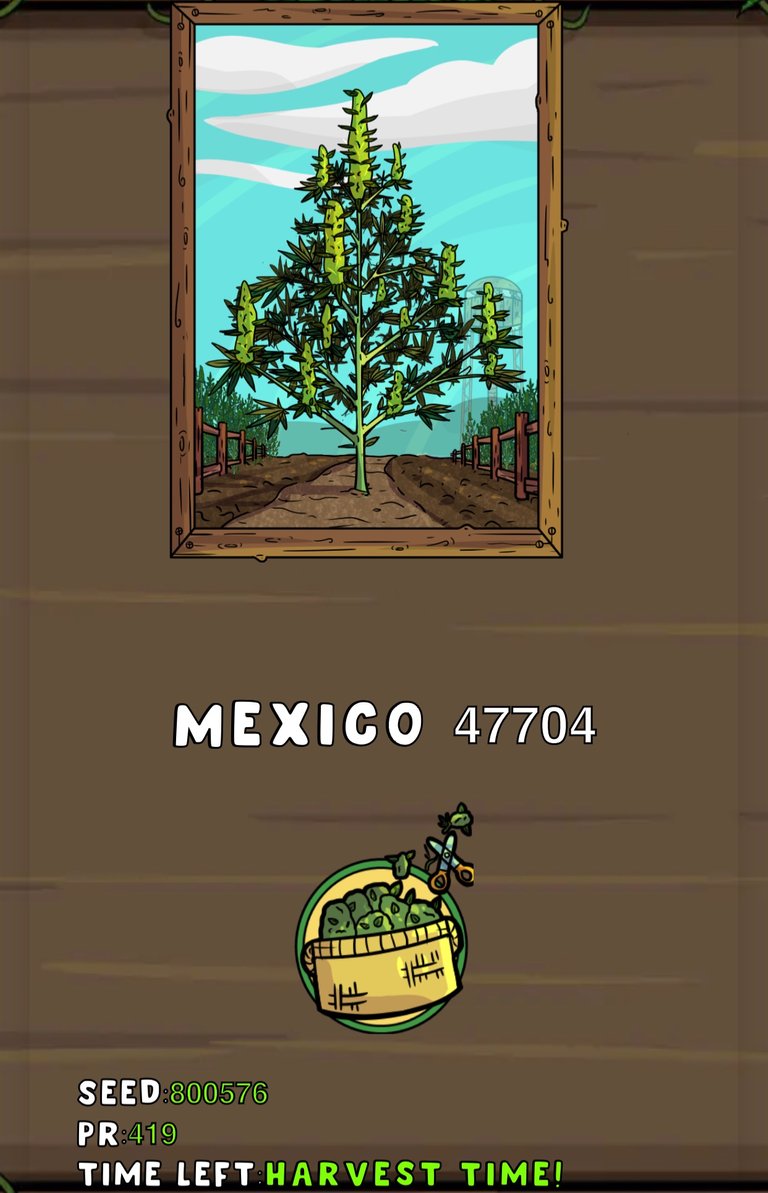 ---
I went in pretty late this evening and claimed and staked my SPS drop for today, but otherwise there was absolutely zero motivation to play. I suppose I should try and accumulate some more chests before the season end, but is it really even worth the time? Hard to say.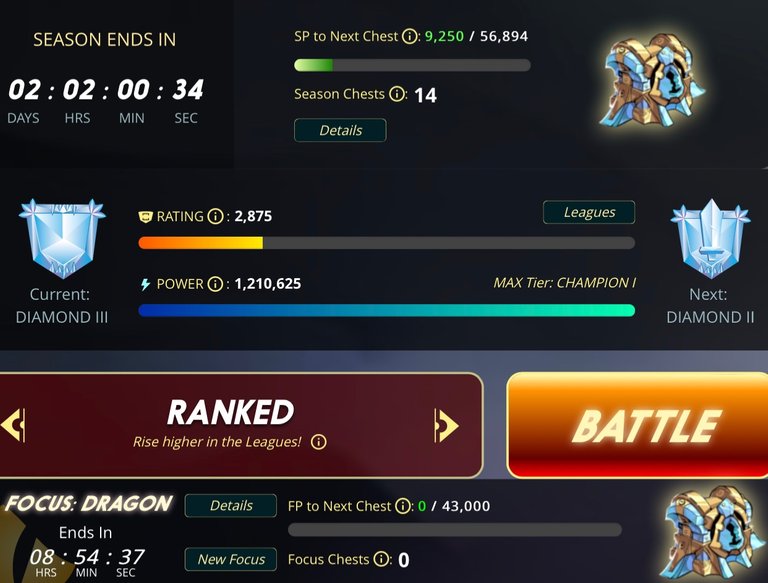 ---
Got my stats for last week, but considering how my back was and how badly I've been sleeping, it wasn't much of a surprise: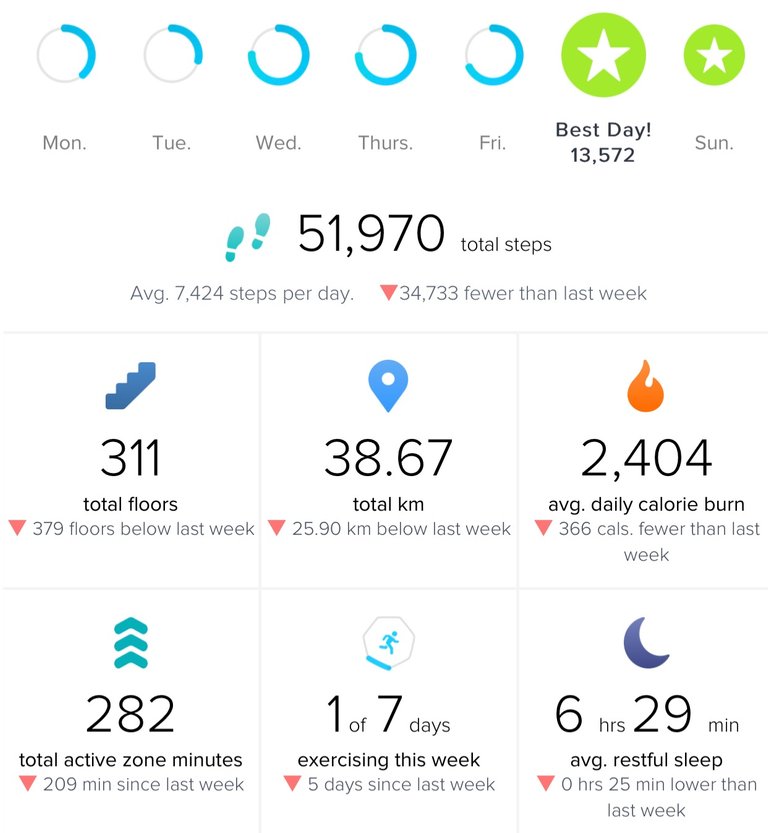 ---

Nope; still didn't get around to doing my Wordles today. They're fun, but they do take quite a bit of mental energy.

---
Average Last 7 Days: 11,301
Lifetime Average: 14,866
10k per Day Streak: 3
Longest Streak: 204
Distance on shoes: 802.01 km
Distance on hikers: 67.07 km
#AutomaticWin Tally: 421
#AutomaticWin Streak: 0
Longest Streak: 53
#TripleTen Tally: 118
#TripleTen Streak: 0
Longest Streak: 7
#DoubleDay Tally: 233
#DoubleDay Streak: 0
Longest Streak: 37
Highest Floors: 120
Highest Daily Steps: 41,528
Zombies evaded: 0/0
Mindfulness Diary:
Health: 79%
Satisfaction: 80%
Energy: 79%
Productivity: 81%
---
Referrals: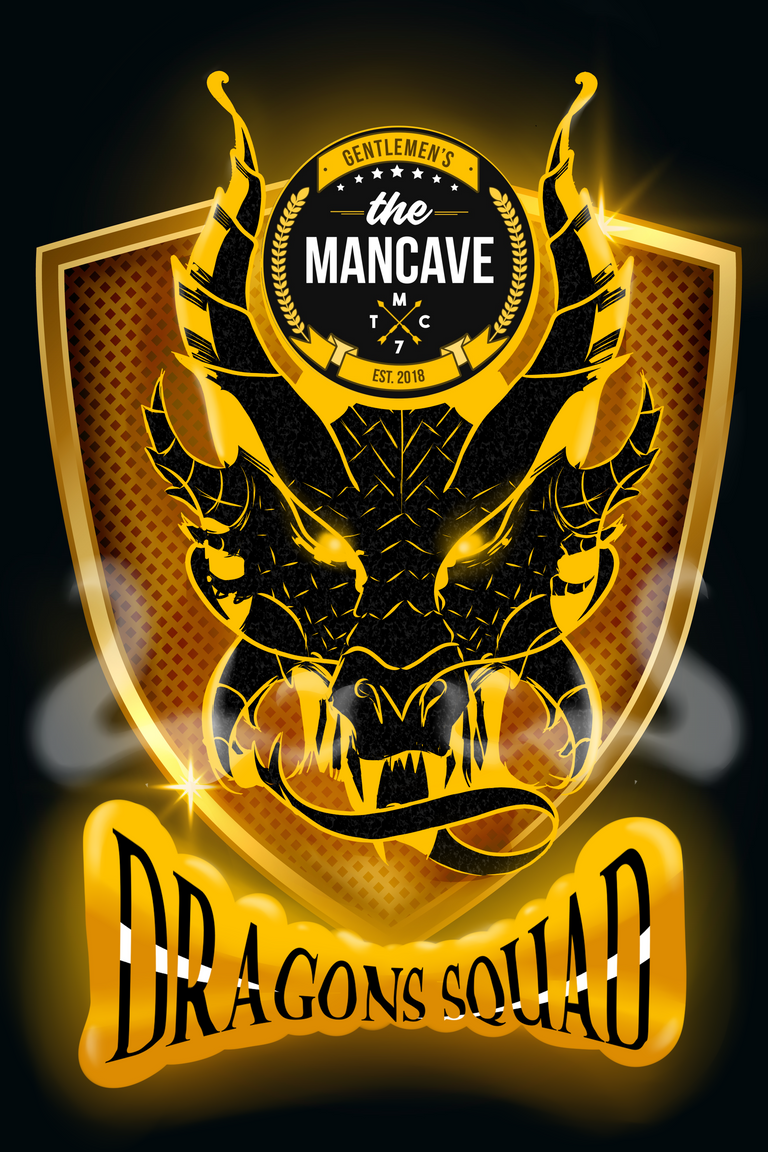 Power up and Hive on!
---
---