Nov. 26, 21: Routine, Oculus, Lil' Garage Putzing, A Movie, and Games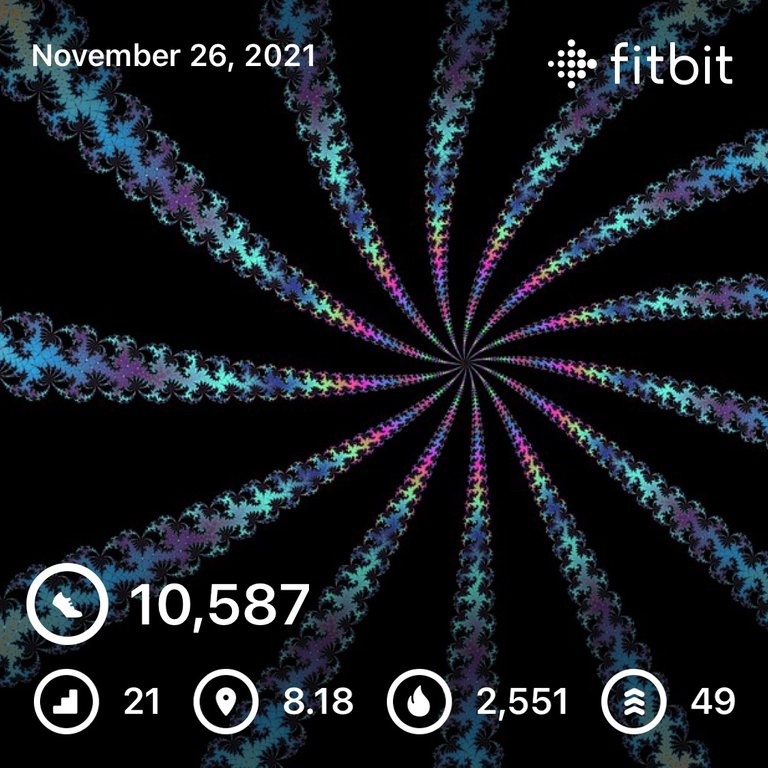 Was kind of late to bed again last night since we were over at Mom's for dinner and a game, but I did sleep through until six and so was only about a half an hour short. Didn't drag to hard, but not majorly energized either.
Did the usual morning routine and HIVE was pulling back hard. That's not unexpected, if not healthy…nothing goes straight up or down forever. Just hoping we find a much higher support level than before. Still seems that we're holding above two dollars, so that's fantastic! Otherwise, cryptos got slammed pretty severely in general and Bitcoin fell all the way back to $54k. MATIC retraced as well, but it has made some gain against ETH; still losing .96 ETH, though, which hurts every day I look at it.
Should be getting close now to the end of the second Power Up Month. Seems like a pretty rarified crowd that makes it the whole way through. Starts off with a lot of people, but then seems to decay exponentially until it's only a few dozen. I like it since I get just for doing my normal thing…to bad it's only worth bragging rights. Still, it's a cool thing to participate in.
By the time I got my post done and shared and did my usual stuff, the whole morning was gone and I did a quick walk down to the store and back. I rented us a movie: Deadpool 2, but we'd seen it before (kinda' thought so, but wasn't sure), still funny the second time through, though, anyway.
Played through another level on I Expect You to Die 2 and then grabbed a sandwich for lunch. Getting cold enough now that working out in the garage is becoming quite uncomfortable, might have to just leave the car until the Spring. Hate to leave it jacked up so long and half-assed, but we'll see how long I can tolerate being out there.
I did do some more work on the brakes. Shot some penetrating oil on the adjusters and let it sit for a while. Took a bit of force, but they did both break free! Plus, seeing them, I get how they're supposed to work…would have been guessing otherwise.
I started trying to remove the wheel cylinder. I opened the bleeder valve, and as expected, there was zero fluid and zero pressure. Got it out and tried disconnecting the flexible line, but both it and the bolts mounting the cylinder on were seized. Sprayed a ton of penetrating oil on them and left them to sit for now. Probably going to have to take a hammer to them to get them to move, but hoping the oil will work.
Started cleaning up the shoes. First I remove the thickest crust with my dental tools, and then go after the remainder with a wire brush and Brakleen. These were proving even more resistant than that, so I've had to go after them with some sandpaper. Getting them nearly to shiny, but worried that they're just going to rust up again. Thinking it might be a good idea to hit them with some epoxy primer and a coat of paint just to try and protect the metal some.
I did finally scrape enough of the thick silver grease out to see why they put it in there. The spindles are for mechanical (original) brakes and don't properly fit the backing plate…can see daylight from front to back, meaning all manner of dust and dirt and moisture can get in there. 🤬 I suppose that explains why they're so bad. At the very least, I guess I have to put that stuff back in there to try and create some sort of seal no matter how poor. 😢
In the evening we watched Deadpool and I watched hours of losing Splinterlands battles, fun times. We put on a new show to try it out, but neither of us were all that interested, can't even remember what it was. We still have a bit of Friday Night Dinners left, but otherwise it's her vampire drama crap that puts me right to sleep. 😂
---
No crime today, no crisis, and yet sixty-seven is .001? I think this is one of the shittiest days in the history of dShitty, even more than shittiness in general. It's not a surprise, though, really.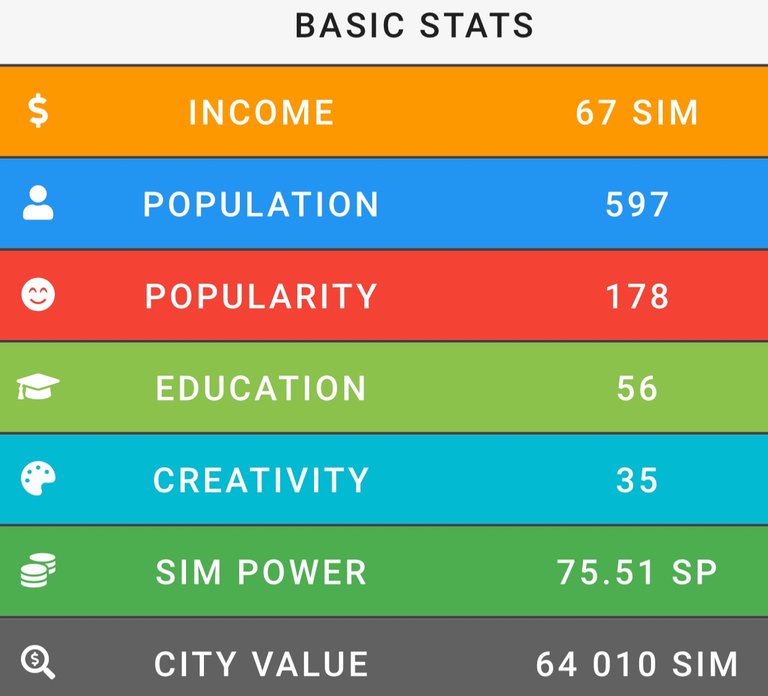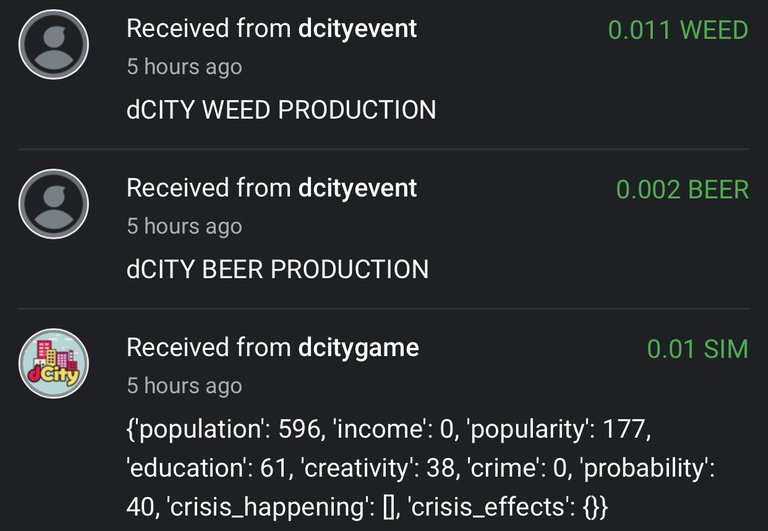 ---
My only consolation when it comes to CryptoSuckmaster is that I wasted relatively little time, at least that's what I'm trying to tell myself. Should have known that it would be unsustainable as a play-to-earn when they instituted the first capital controls. I think that's the real smack in the face, the bait and switch, that they all of a sudden became pay-to-play (with an unrelated shittoken).
---
Still banging out missions on Rising Star today. I got a couple more cards and am right on the border as far as fans go. I'm over the threshold at the moment, but that's with temporary drunks. Still have like four more levels to go, though, so nothing to do really but grind. Still asking myself why I bother from time to time, but I haven't gotten completely fed up yet.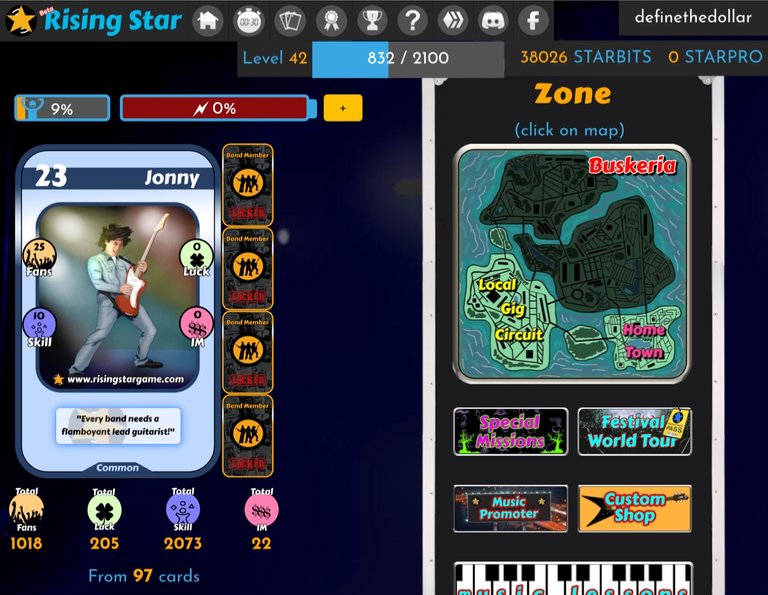 ---
Splinterlands continued to suck wicked hard today. 🤬
Had a losing streak of at least ten in a row and now with only three days left, all my progress in Gold I has been erased and I have to try and fight my way back to Diamond against wicked OP rented decks. 😡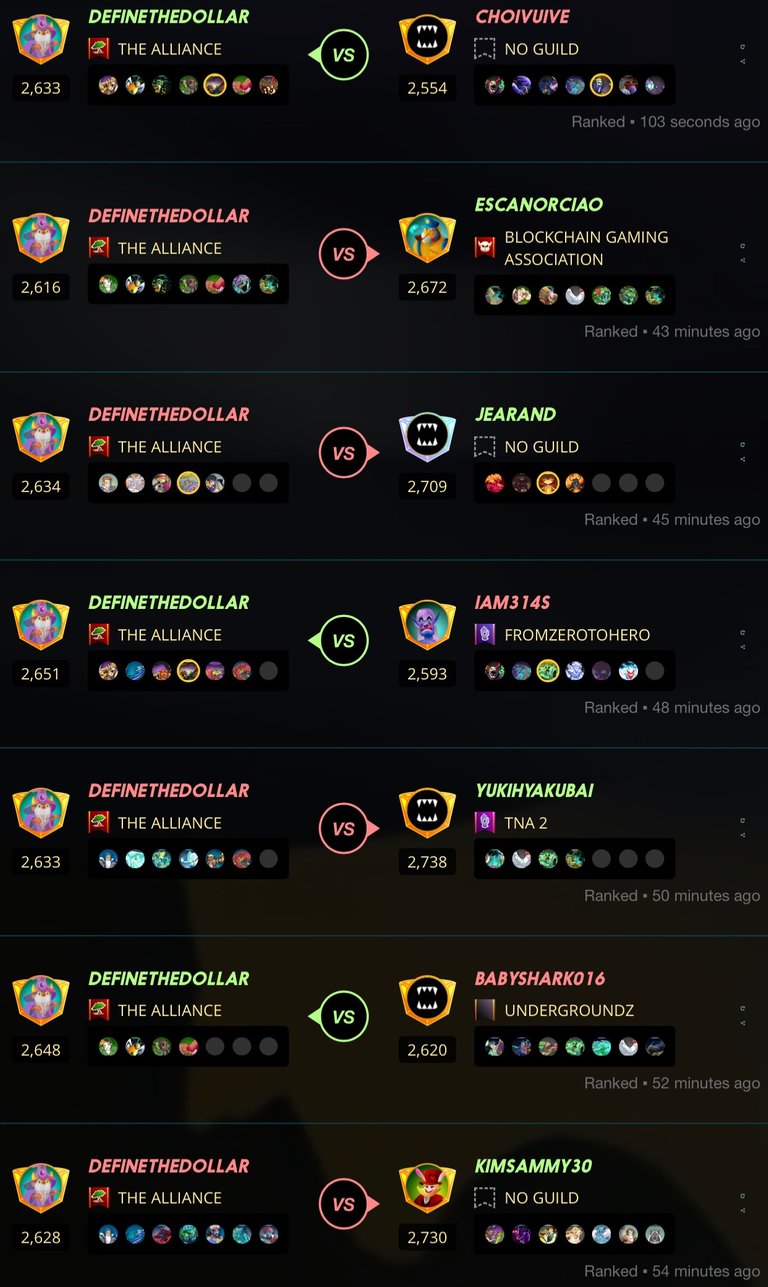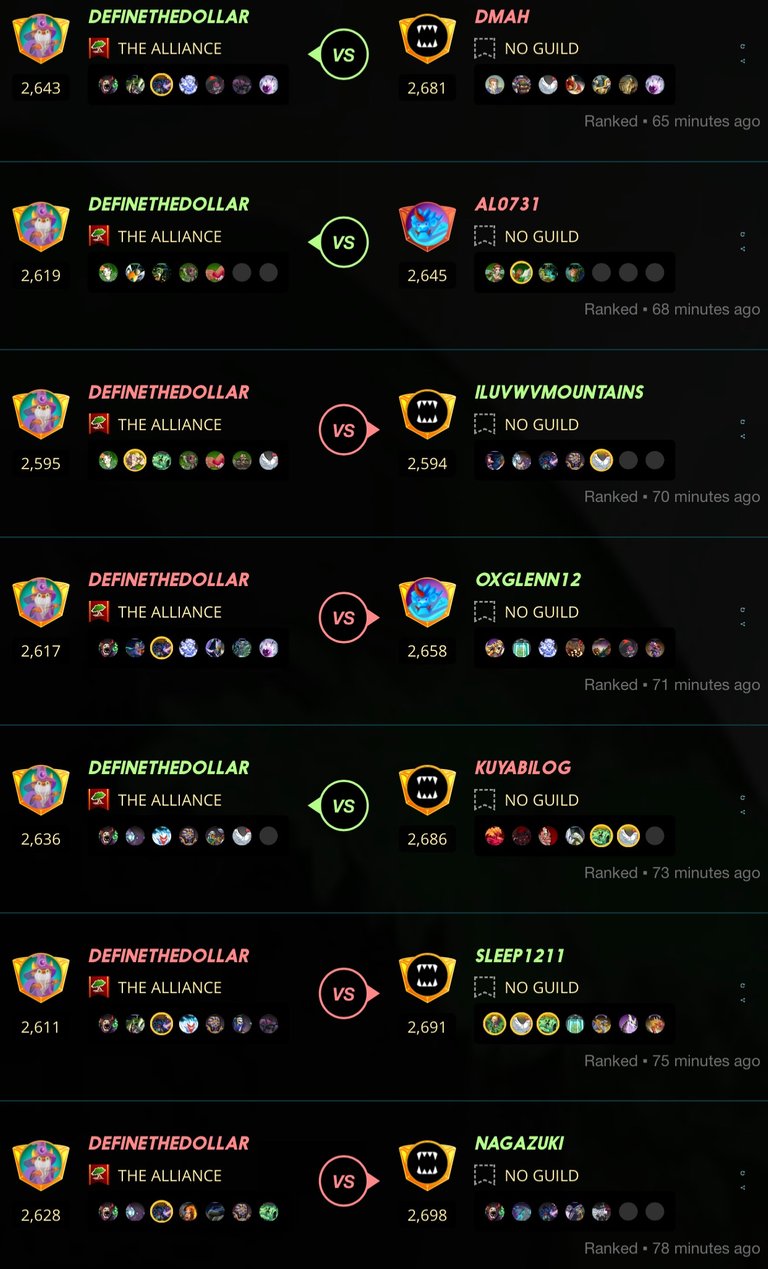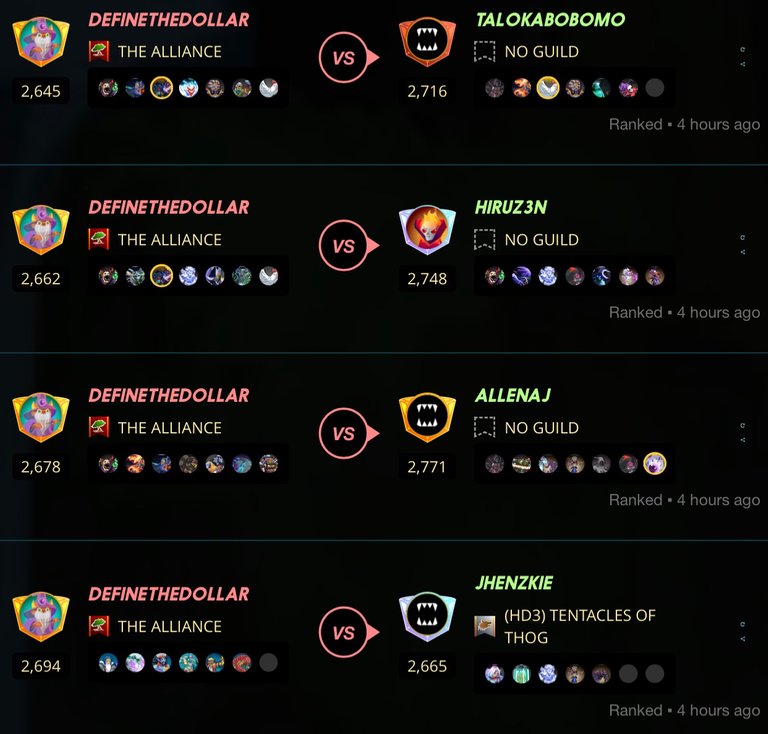 I finally got my Death quest done from yesterday and then did my Neutral quest for today. Somehow I was able to eek out enough wins to get them done. Got a couple good cards, though: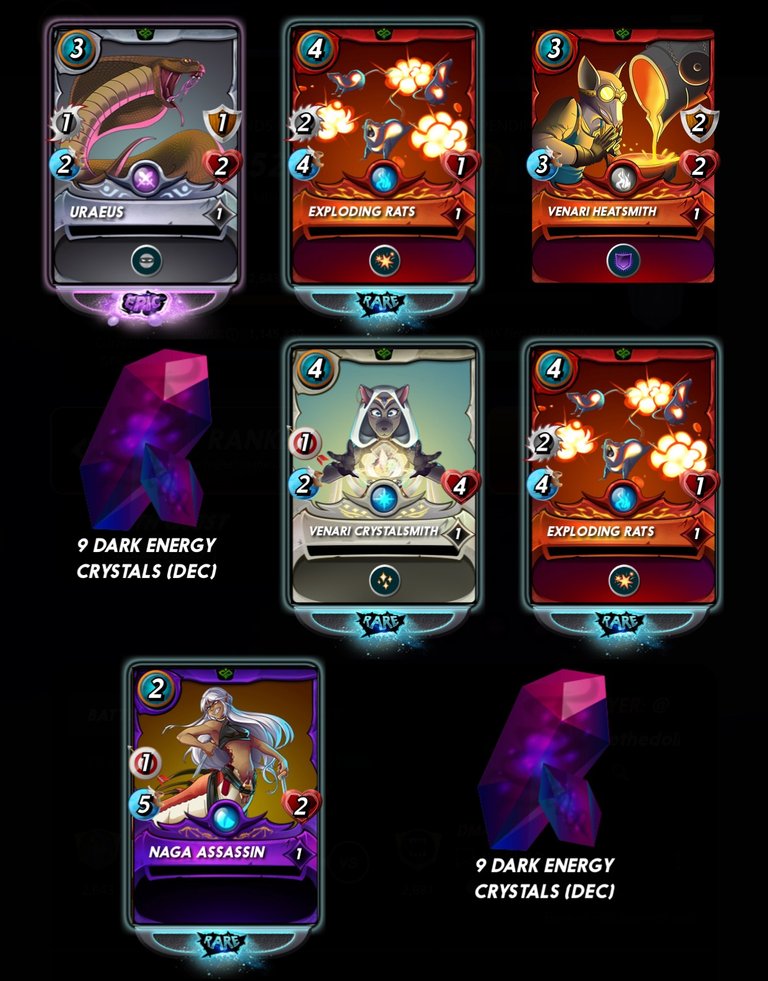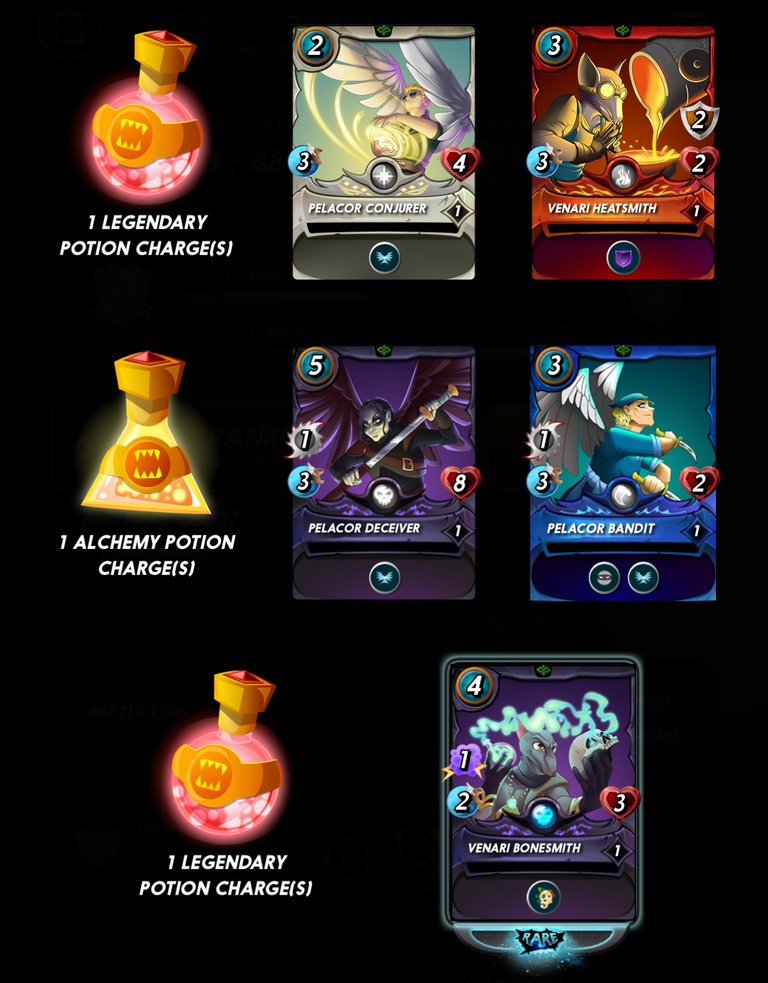 Still just staking my SPS and waiting for the ability to open my packs. Went over to the Town Hall meeting and got a glimpse of some of the new cards. I do have to say, they're putting a lot of thought into the backstory and how the cards relate to eachother in that context, props there.
Went to sell the voucher I have left on H-E, but of course the price has crashed (at least relatively), down more than four dollars, so I'm still waiting on that, should probably take what I can get now, but you know how that game goes.
---
Average Last 7 Days: 12,156
Lifetime Average: 15,361
10k per Day Streak: 11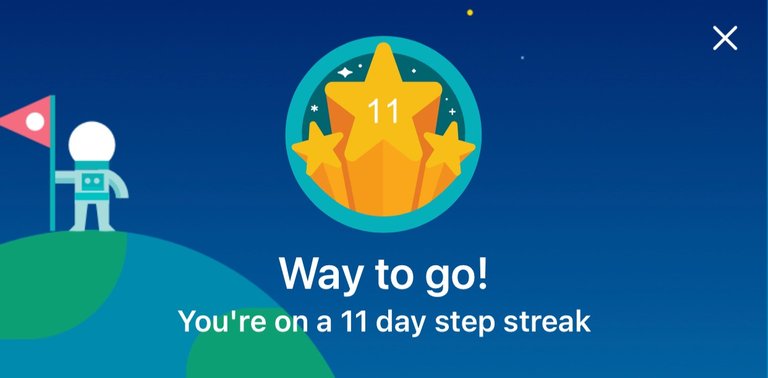 Longest Streak: 204

Distance on shoes: 728.49 km
Distance on hikers: 64.92 km
#AutomaticWin Tally: 421
#AutomaticWin Streak: 0
Longest Streak: 53
#TripleTen Tally: 118
#TripleTen Streak: 0
Longest Streak: 7
#DoubleDay Tally: 229
#DoubleDay Streak: 0
Longest Streak: 37
Highest Floors: 120
Highest Daily Steps: 41,528
Zombies evaded: 0/0
Mindfulness Diary:
Health: 90%
Satisfaction: 84%
Energy: 76%
Productivity: 72%
---
Referrals: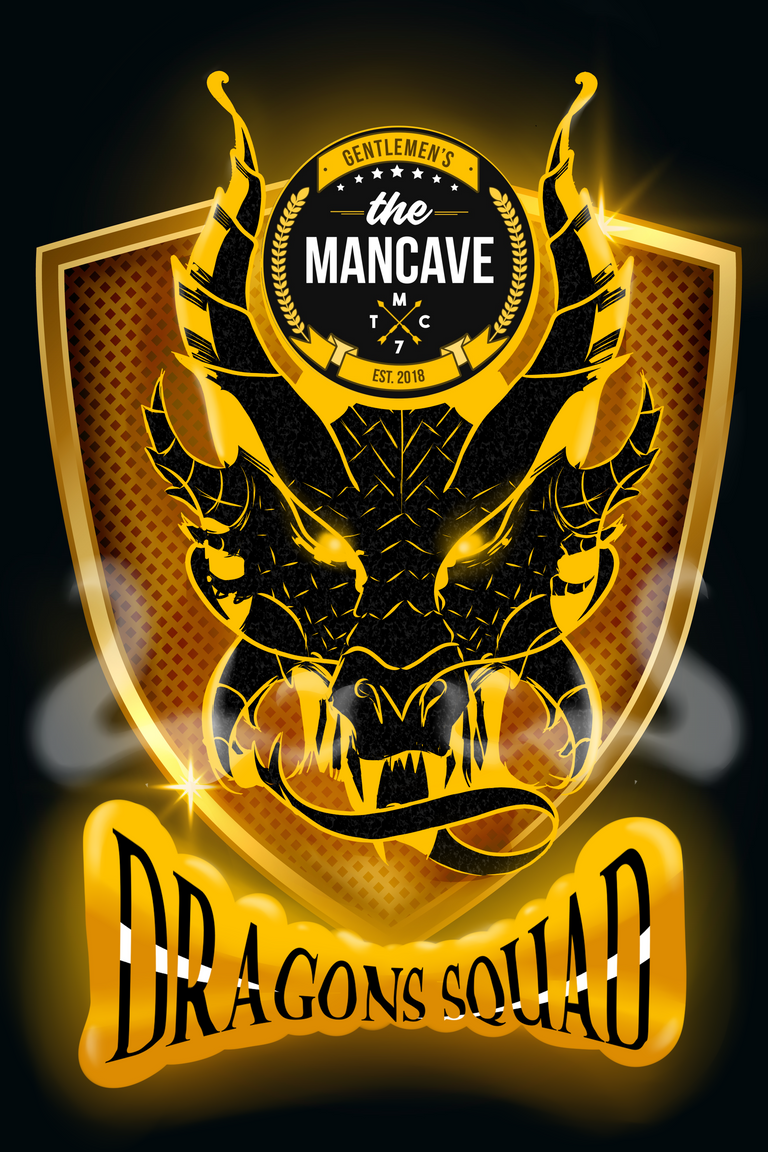 Power up and Hive on!
---
---