Nov. 27, 21: Routine, Oculus, Fixing the Wall, MSP Waves, TV, and Games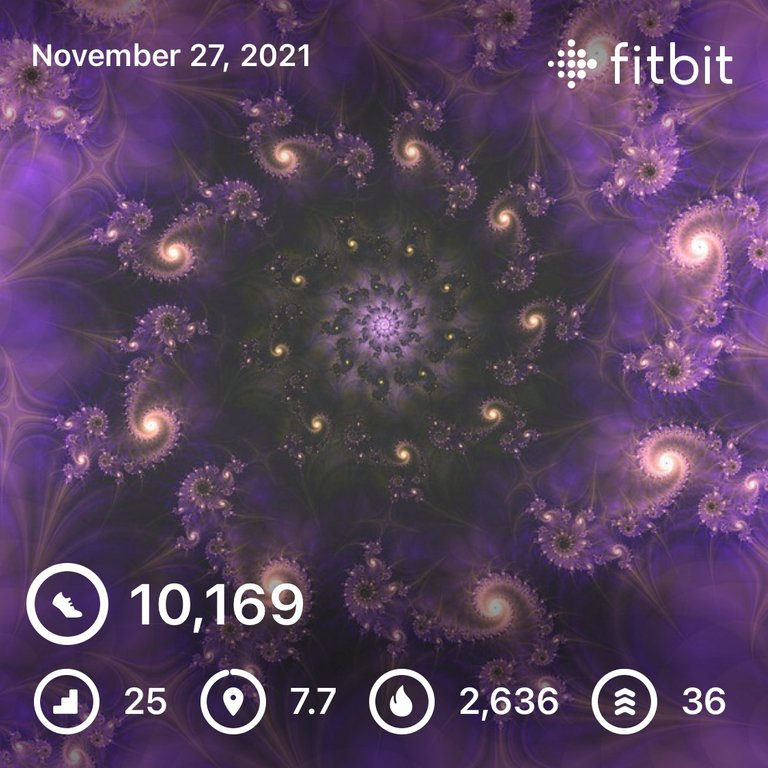 Woah! I actually slept a full night tonight and got a whole extra hour! 🥳 Been slipping behind, was good to catch up a little! 🤩
Still, not particularly motivated to accomplish too much…started snowing pretty good (so not really up for a walk) and seriously cold to be working out in the garage. Didn't even try to see if I could pop those bolts loose on the wheel cylinder, just hit it with some more penetrating oil and left it to sit some more.
Did the usual morning routine and found that Bitcoin is bottom bouncing on $54k and my defi stuff has pulled back too. I'm still in green risk zone, though, but a little tighter than I'd really like it to be. HIVE, of course, plummeted from its high. We continue to be holding above two dollars, though, so that does look quite nice.
Went over for a little while to Crim's show on MSP Waves. It was all about kissing Marky's ass today (as if I don't get enough of that every day in the ManCave) and his cash grab Punks, which he likes to compare to Crypto Punks, of which they are a knockoff copy. I said that GoBots aren't Transformers, but I think my point was
mostly lost.
I really was hoping to hear any justification as to why they have any value whatsoever, but no cogent argument was presented in what I heard. They're making a token to give liquidity to the punks…I think it's entertaining to watch people in deep enough scrambling to give them some kind of value other than waiting for a greater fool to come in behind them.
It did get me thinking more about my project again…been sort of thinking that I should shift my ADHD back to working on the website for the next few months while it's cold in the garage. Seems reasonable.
We'd had an issue with the floor sinking under the stairs going upstairs and I planned to put the piano there as well, so a few years ago I jacked up the floor. That caused some pretty large cracks in the wall directly above.
It's been kind of a point of contention, since Wenche wanted to put up wallpaper. Everything is solid colors everywhere else and I really didn't think that a fake wood pattern would fit. I tried to give it a chance, but after she put a piece up I knew I wouldn't be happy living with it.
She had already patched up and plastered the cracks, but she had intended to cover them with paper. Since I said no, figured I would help to do the work to get it paintable, so went back over the joints with fine sandpaper and smoothed out all the edges.
I'd saved a gallon of primer and the paint I used in there, but they were like twelve years old and although the paint looked like it might have been ok, the primer was a complete gloppy mess. Figured that if we needed to get more primer, might as well get new paint and not worry about screwing around with the old one.
We had the recipe for the color and Wenche went in and got the primer and paint. I took the opportunity to take a break and play some I Expect You to Die 2 on the Oculus. Got past the next two levels and now there's only one more left. 😭 That is the thing about a lot of VR games; they're super short.
We had a bit of intimate time in the afternoon and then Wenche made us steaks and tater tots for dinner. I tried to find something good to watch, but we ended up watching Friday Night Dinners (which is good, but we're plowing through it quickly) and I played a bit of Splinterlands.
She wanted to get the first coat of paint on the wall, so she was still working when I laid down for bed. Still had more than a thousand steps left, so had to do some marching, but kept the steak alive. 💪 I fell asleep pretty early, but the cat had other plans than letting me sleep through the night. 😡
---
Not sure what dShitty means by putting my income over three digits, you know for damn sure it ain't ever going to happen.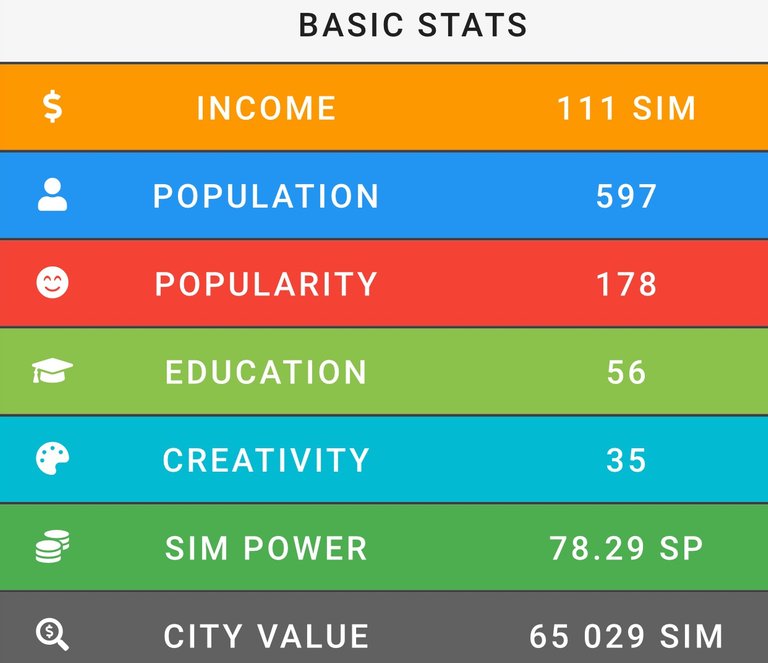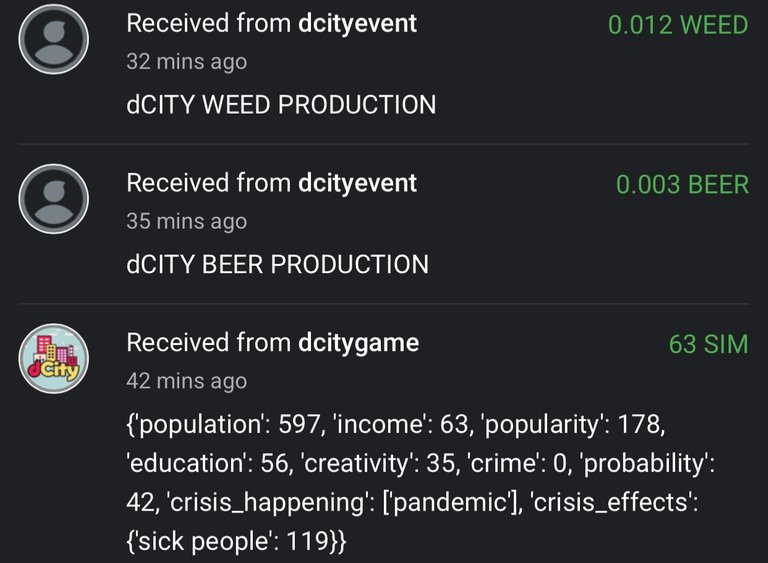 ---
CrytoSuckmaster is no less sucky today than yesterday, the suckness remains consistent at least…I suppose locking down every aspect of the game reaches maximum suck velocity immediately, can't make it any less available than not.
---
Got another card on Rising Star today and did a few more missions. I'm now well above the threshold to unlock the next mission as far as fans go, but still have to slog through several more levels.
---
Did a little better on Splinterlands today and made back a little progress. Still, disappointing that I wasn't able to get back to Diamond.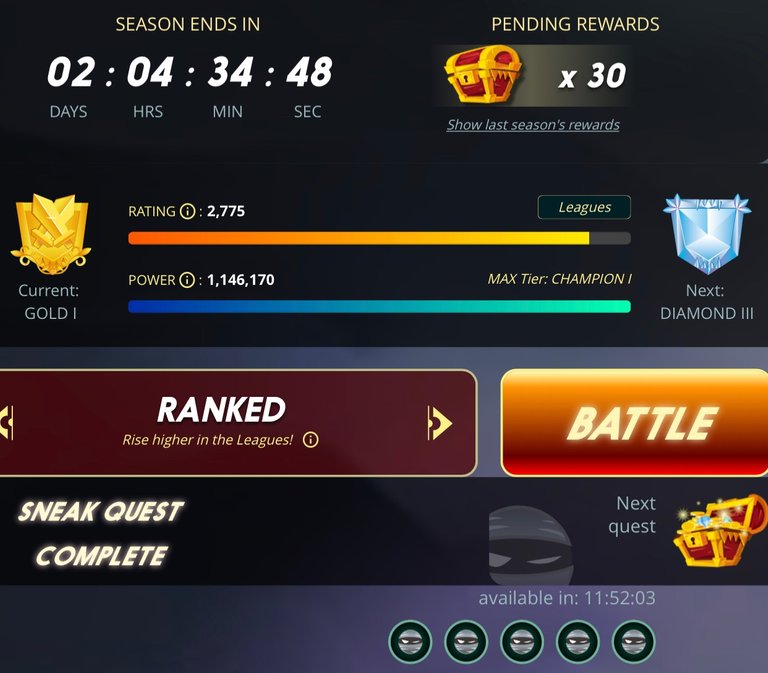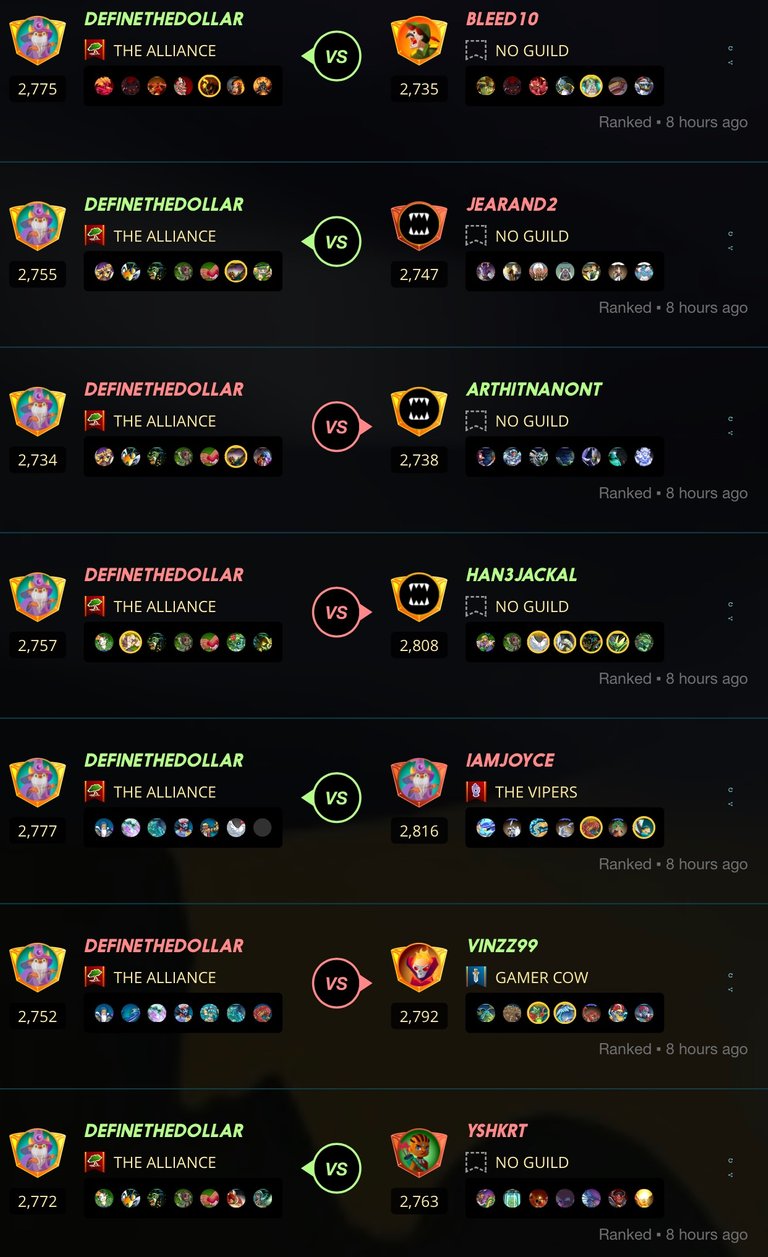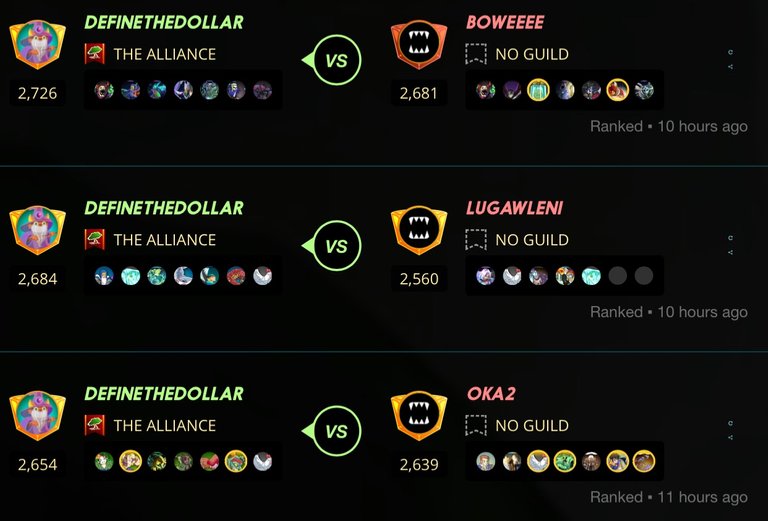 Had Sneak quest today, so at least that allowed me a bit of flexibility in terms of splinter choice. Got right up against Diamond again, but couldn't push over the line. Could have done with some DEC instead of stupid potions, but I did get one decent card: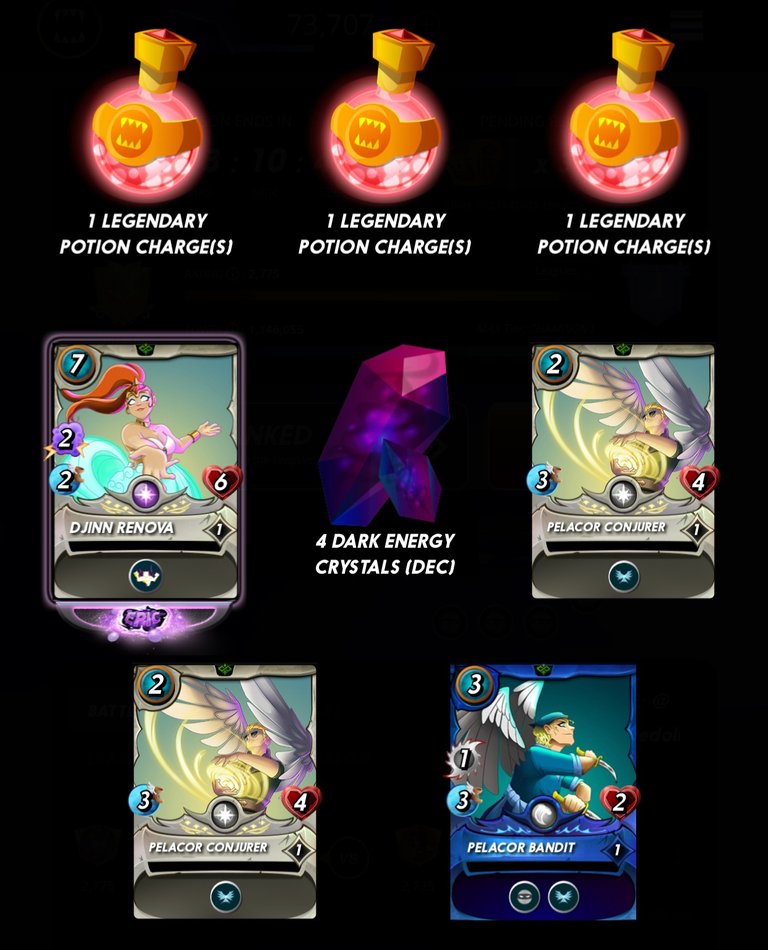 ---
Average Last 7 Days: 12,150
Lifetime Average: 15,356
10k per Day Streak: 12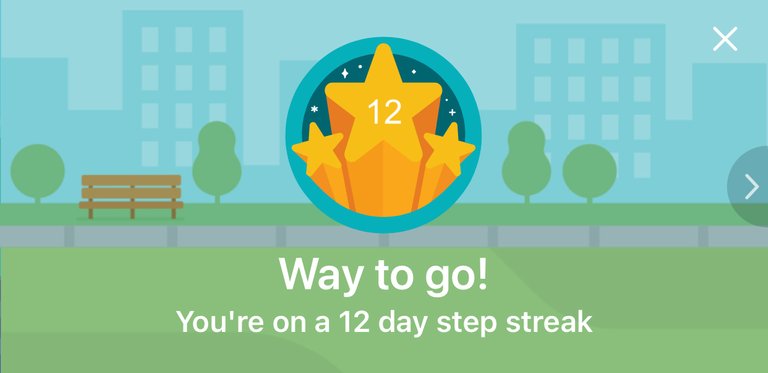 Longest Streak: 204

Distance on shoes: 728.49 km
Distance on hikers: 64.92 km
#AutomaticWin Tally: 421
#AutomaticWin Streak: 0
Longest Streak: 53
#TripleTen Tally: 118
#TripleTen Streak: 0
Longest Streak: 7
#DoubleDay Tally: 229
#DoubleDay Streak: 0
Longest Streak: 37
Highest Floors: 120
Highest Daily Steps: 41,528
Zombies evaded: 0/0
Mindfulness Diary:
Health: 90%
Satisfaction: 84%
Energy: 78%
Productivity: 70%
---
Referrals: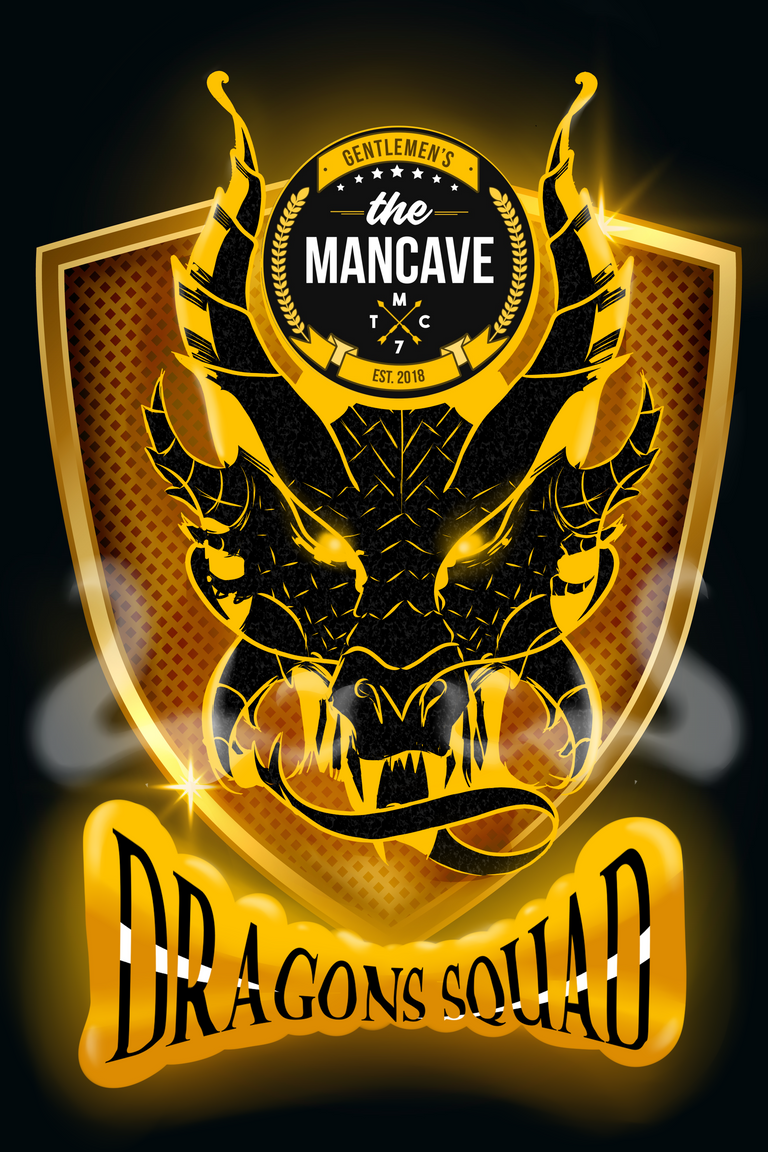 Power up and Hive on!
---
---