Nov. 30, 22: Routine, PUM, World Cup, Teaching, TV, and Games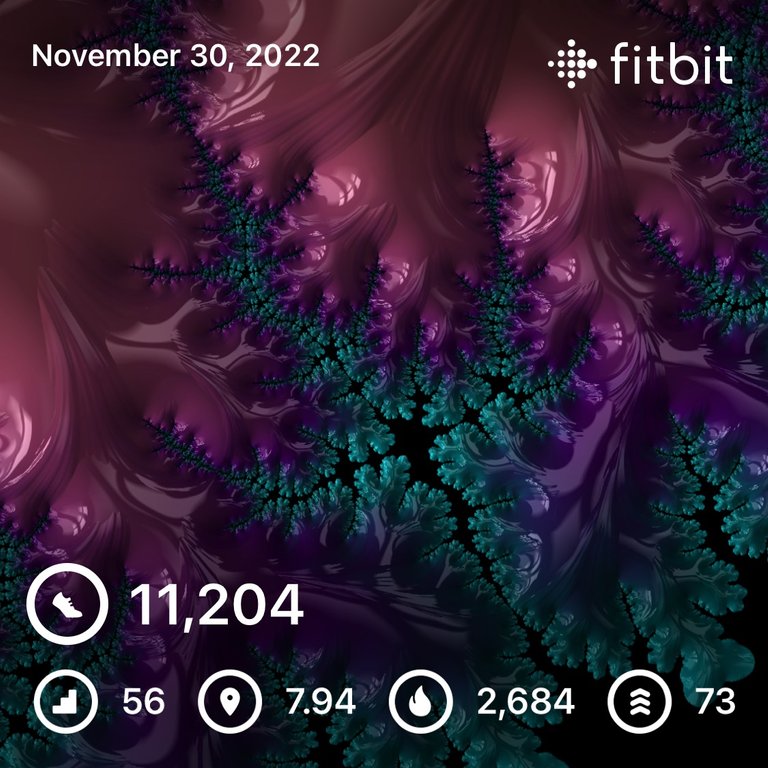 [Have my weekly errands to run this morning and I haven't really even started preparing for teaching this evening and the games are on, so I want to be back before ten…ahhh! 😱 Trying to get my post done early and scheduled this morning to cram everything in.]
I honestly can't remember if I made it through the whole night in bed, don't think so, though. Either way, I fell asleep around ten but was up somewhat early, around six thirty which left me about an hour short. Luckily, it didn't really hit me too hard, although my productivity is nearly nonexistent these days other than teaching and writing posts, and I wasn't too tired (and am still Red Bull free).
Did the usual morning routine and was happy to get my next PUM badge. 😁 Gotten every one of them so far!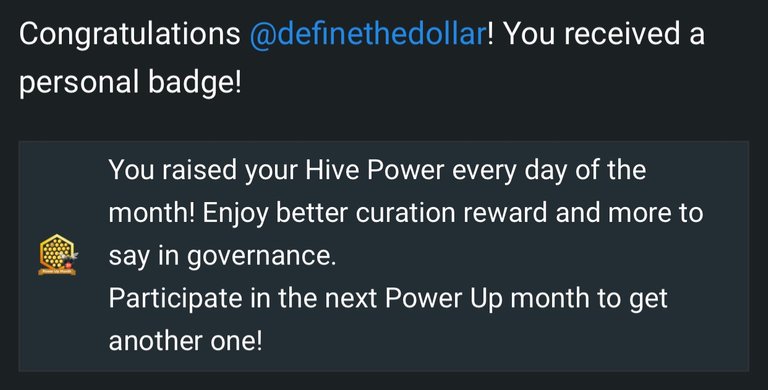 Otherwise, I suppose the only thing that was out of the ordinary was that I spent some more time messing with King of Duels (new section below). Checked the crypto markets which were still sideways, did curation, shifted tokens, all the normal morning spiel and then got to work on my post.
Got a solid post done with like fifteen minutes to spare (and then got distracted and posted a few minutes late) and then it was time for me to head out for a walk…nope, it was World Cup time. 😛😂
Today was the end of the Groups C and D and they were pretty dramatic games with the outcomes depending on the games being played simultaneously. Tunisia actually won against France, but it wasn't enough for them to advance with Australia winning their game.
I'd gotten a shower and had everything ready to go during halftime and so I headed into work right after the game finished but about ten minutes late. The drive was fine, though, and I was there fifteen minutes early.
Hardly anybody showed up today! 😡 At first we only had one, then a second showed up, and by the time class was rolling we had a whole five students. 😮 Their choice. Today we looked at the properties of logarithms and we actually proved them and then did tons of examples. Even then, having exhausted the problems in the book, we were done like forty five minutes early…totally feel guilty about that, but we absolutely covered the material (even to the point of ad nauseum).
The drive home went fine as well and I actually got back in time to watch the second half of the second game. That was crazy! When the Poland versus Argentina game ended it was down to cards! 😮😯 They tied with Mexico on points, tied on goal differential, tied on goals for, so it came down to "fair play" since Mexico had two more yellow cards…but then Saudi Arabia scored in the final minutes of stoppage time and Poland went through on goal differential…USA faces Netherlands next, going to be a tough one.
Once the game finished I still had about an hour or so before Wenche was due home and I busted out the Quest. I played a couple rounds of Pistol Whip to check out the new update (no biggie, basically UI improvements) and then worked on the two hundred piece version of the kimono puzzle on Puzzling Places.
Quit out when Wenche got home and she made us some turkey tacos for dinner. It was weird, though, we got a different brand of turkey this time and neither of us liked it, ended up just throwing the leftovers away. 😭
That was pretty much it for the day. Got ready for bed and we watched a bit of Leverage and then switched over to Superstore until I fell asleep.
---
Wow, seriously?! We've got riots, an economic crisis, and a power outage in dShitty today. 🤬 Ever notice how every single event is designed to lesson your city? There isn't ever a parade or economic boom or any mechanism that would increase it; that kind of tells you something.
---
I remembered to go in twice again on Rising Star today. Had drunks yesterday and now got more drunks again. I'm just keeping with missions for now, but I have the strong feeling that my Ego will be two or three percent by the time they're done. 😡
I have spent money on this game as well as recycling back in the Starbits I'd made, but I've not ever made a penny from it as I reflect…really have no idea why I keep on with it.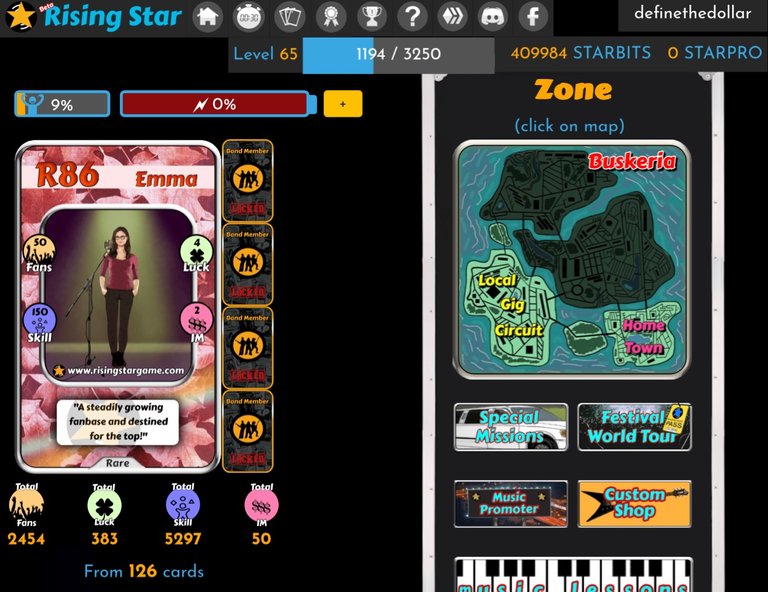 ---
Speaking of spending money and not ever having made a penny, there's HashKings! The blockchain's favorite click and wait and wait and click and wait game. I'm starting to resent my computer for having HashKings on it. 😛😂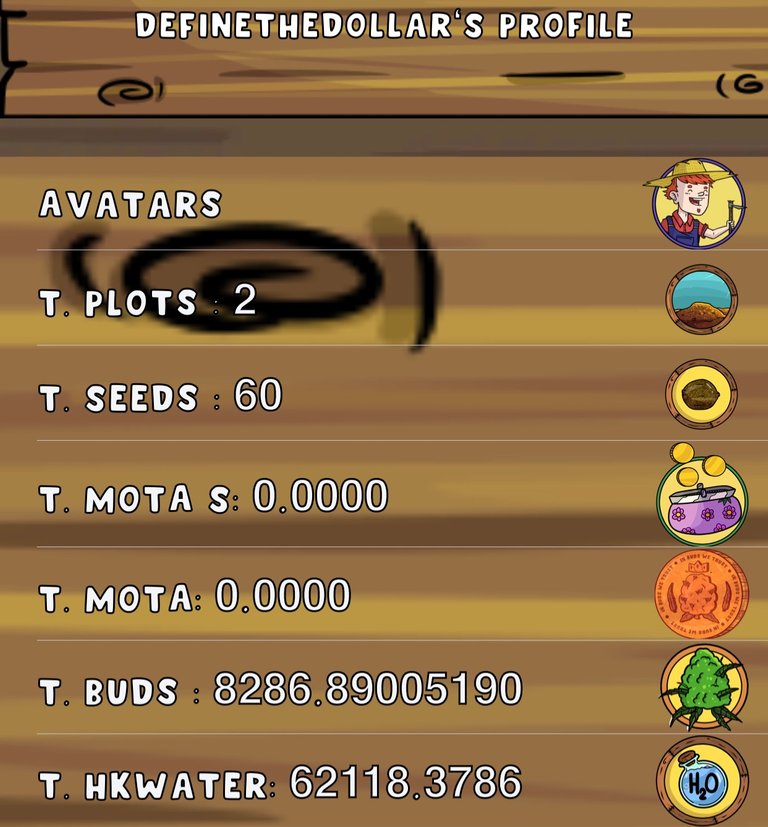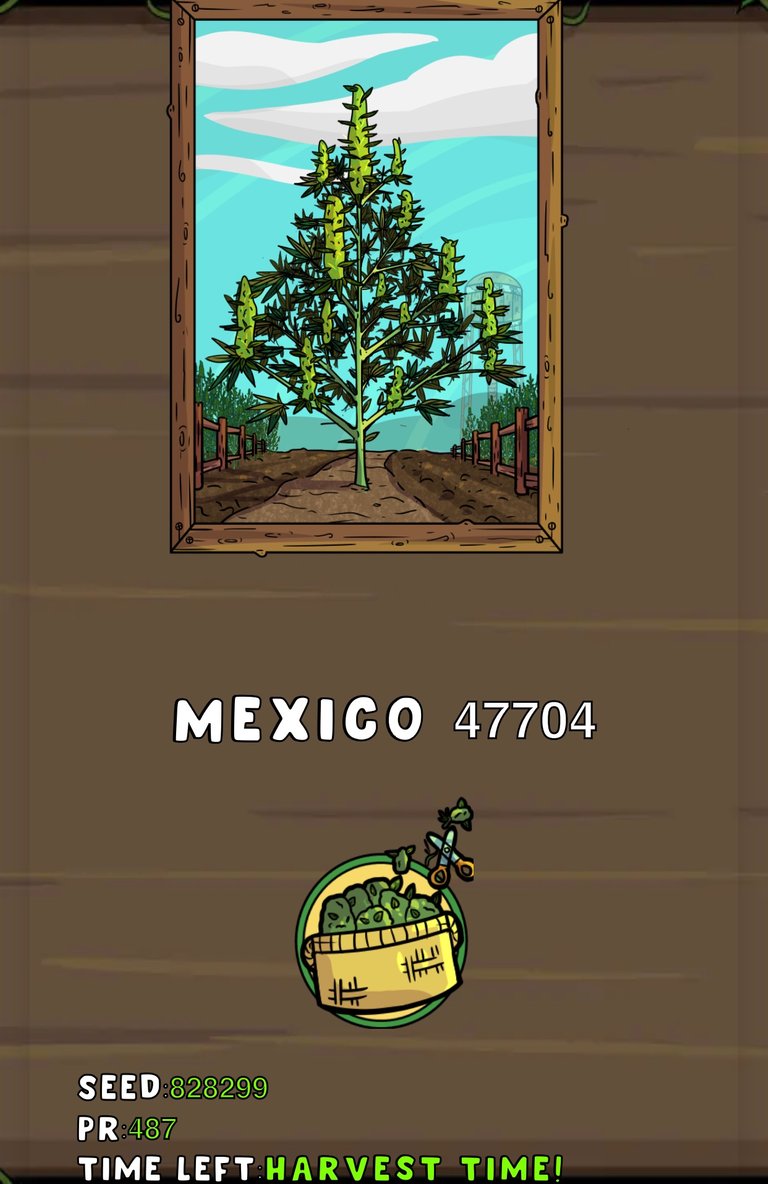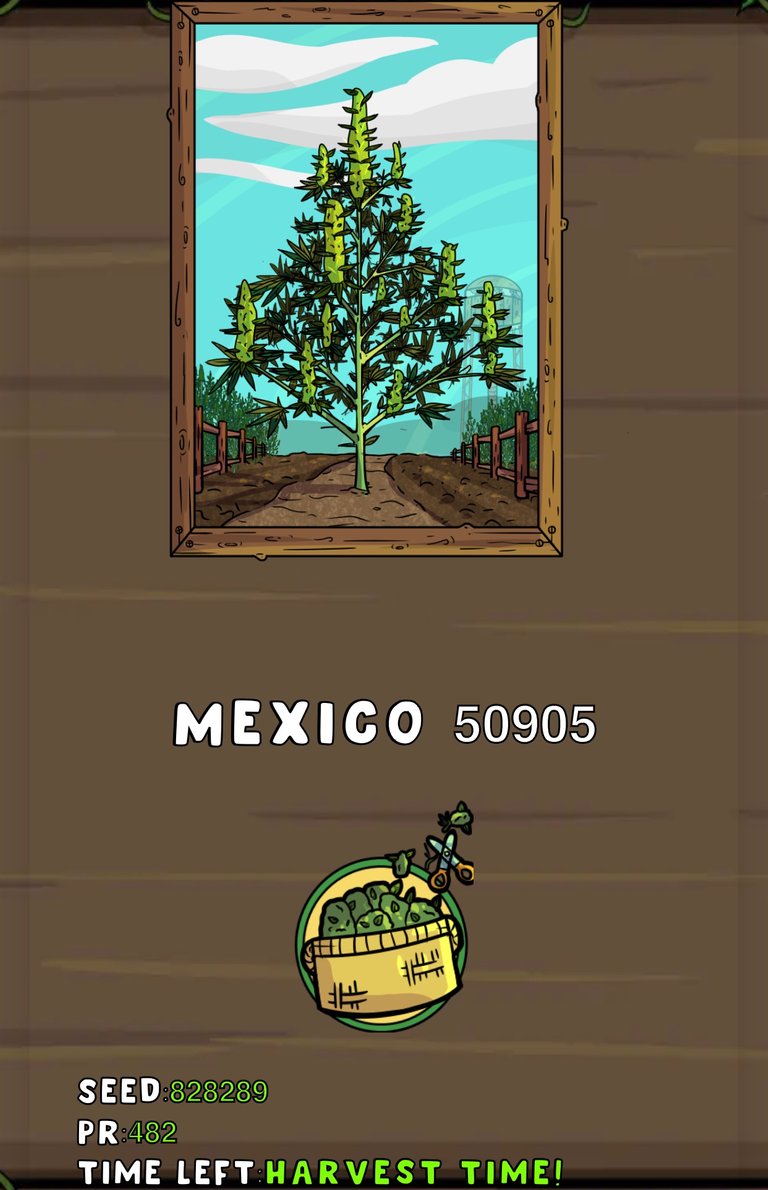 ---
Not really sure if I'm going to start including another proper section for King of Duels…so far I'm a little frustrated with it, but I'm trying to be patient and give it a chance.
Having finally figured out how to get logged in and then finally finding where the Tickets are and using them, I was a bit more pleased (although all I really got was 1500 BUDS, but I suppose that is something) and decided to stake the rest of what I'd been getting from pools. Of course, that failed: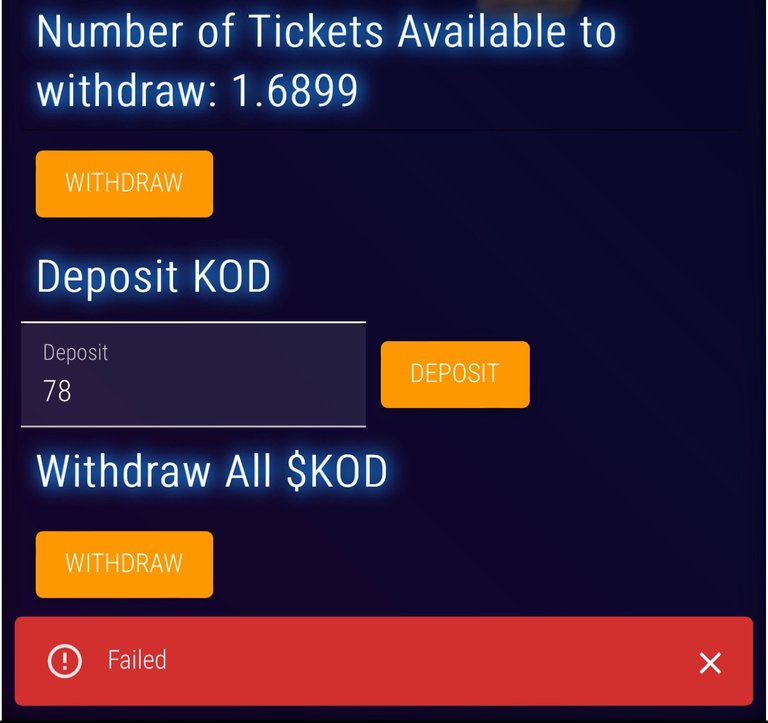 Had to go into my profile (from which there's no way to navigate back, have to refresh and likely sign in again - had to sign into that site probably twenty times the last two days trying to figure it out) and deposit first, then deposit into the pool despite the fact that it clearly says deposit on the staking page…and I still have no clue how many tokens are actually in there, just a percentage of the pool participation. Honestly, I don't think very highly of this up to this point, but hopefully it means a little more coming in from passive staking.
As far as playing, I did somehow complete the tutorial and got the card for it. What I learned was the UI is awful and impossible to see and I still have no clue how to play…excellent tutorial. 😛
---
I guess that was it, the end of the Splinterlands season got me a staggering $2.5 and now we fall yet again, $2.3 for today. I did pull all the DEC I had out, but only swapped a little over half of it so far…might swap out a little more for PUD. 🤔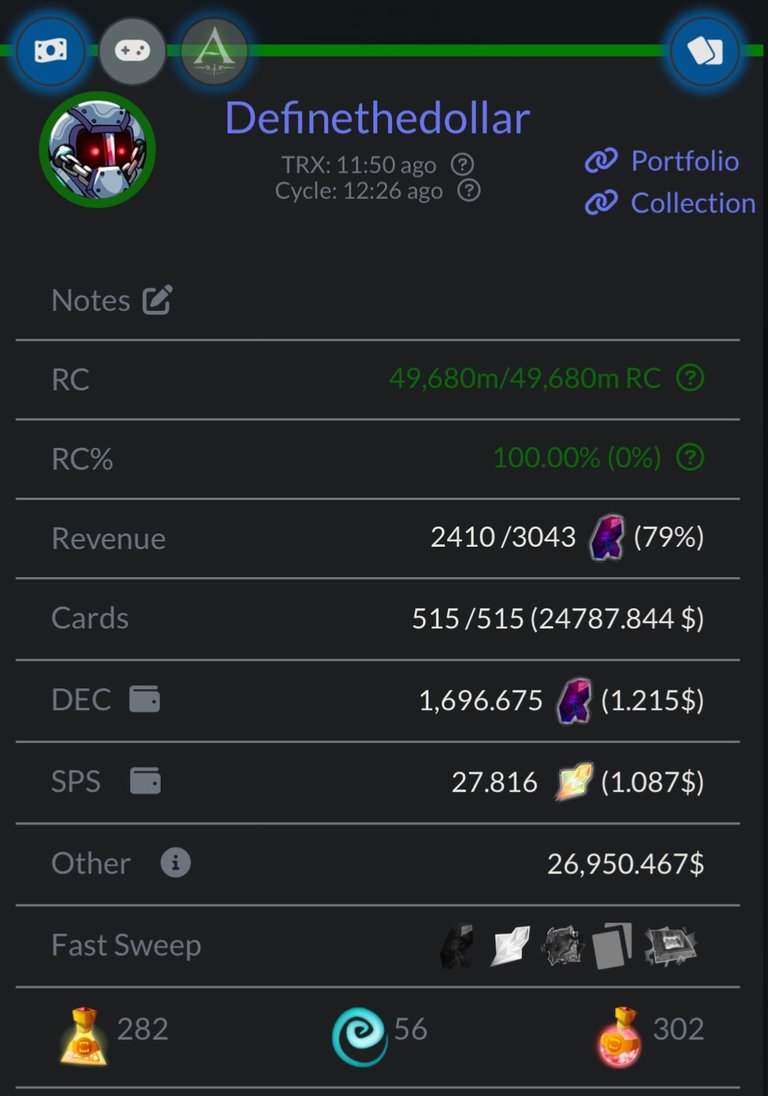 Claimed my SPS interest and paid the rental fee with it but decided to stake the rest. I'm still sitting on all of what I pulled out the other day and despite a slight pop, they're still down and going down, so just waiting for now.
Speaking now of going down and down, just been periodically claiming and staking my GLX drop; like I said, I have zero interest in actually playing this game, but again looking for that passive stake income any way I can get it.
---
Average Last 7 Days: 11,669
Lifetime Average: 14,642
10k per Day Streak: 52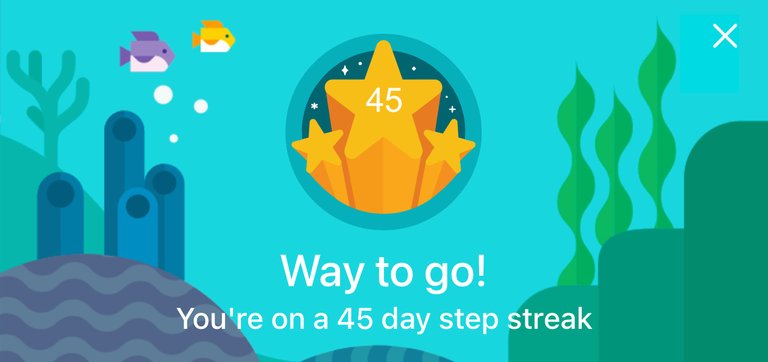 Longest Streak: 204

Distance on shoes: 1224.18 km
Distance on hikers: 67.07 km
#AutomaticWin Tally: 425
#AutomaticWin Streak: 0
Longest Streak: 53
#TripleTen Tally: 118
#TripleTen Streak: 0
Longest Streak: 7
#DoubleDay Tally: 236
#DoubleDay Streak: 0
Longest Streak: 37
Highest Floors: 120
Highest Daily Steps: 41,528
Zombies evaded: 0/0
Mindfulness Diary:
Health: 88%
Satisfaction: 85%
Energy: 86%
Productivity: 74%
---
Referrals: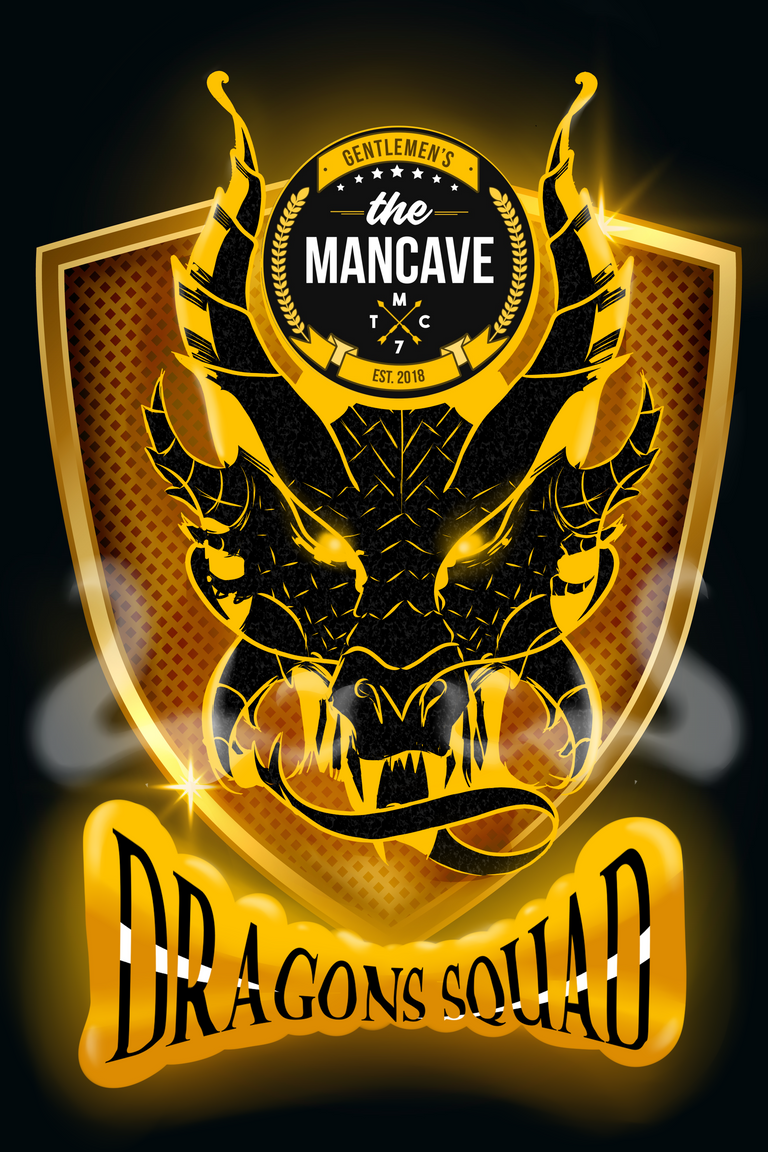 Power up and Hive on!
---
---