I've made a spartan videogame / ENG*ESP
hi dear Hivers!
today I want to share you a post about a new interactive art piece!
As you know, I love classic amphorae Greek art, and mythology tales, so I want to make a mini videogame inspired by this.
I want to use a spartan warrior as our main character, fighting among Persians.
First I'm drawing the protagonist, it will be like a platformer arcade game, so I'm also drawing the sprites for the rocks and floors.
¡Hola queridos Hivers!
¡hoy quiero compartirles una publicación sobre una nueva obra interactiva!
Como saben, me encantan las ánforas clásicas, el arte griego y los cuentos mitológicos, así que quiero hacer un mini videojuego inspirado en esto.
Quiero usar a un guerrero espartano como nuestro personaje principal, luchando entre los persas.
Primero estoy dibujando al protagonista, será como un juego arcade de plataformas, así que también estoy dibujando los sprites para las rocas y los pisos.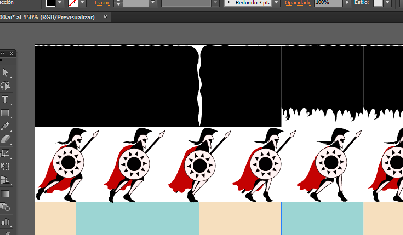 let's draw some enemies! I will draw three, one that walks when you are near them, one archer and another that will resist some attacks.
¡dibujemos algunos enemigos! Dibujaré tres, uno que camina cuando estás cerca de ellos, un arquero y otro que resistirá algunos ataques.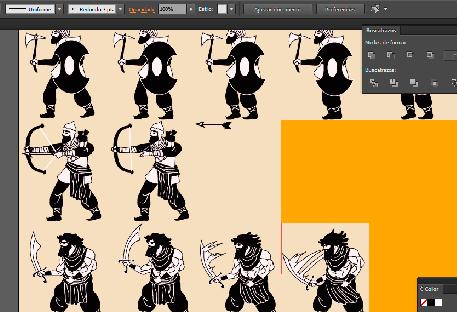 I'm also drawing a background! this is hard to draw with the mouse, I'm in Adobe Illustrator drawing with vectors.
¡También estoy dibujando un fondo! esto es difícil de dibujar con el mouse, estoy en Adobe Illustrator dibujando con vectores.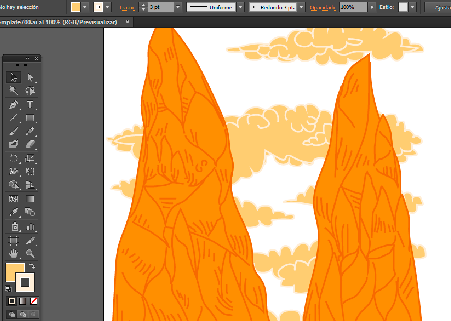 and finally, the intro and the ending!
y finalmente, la intro y el final!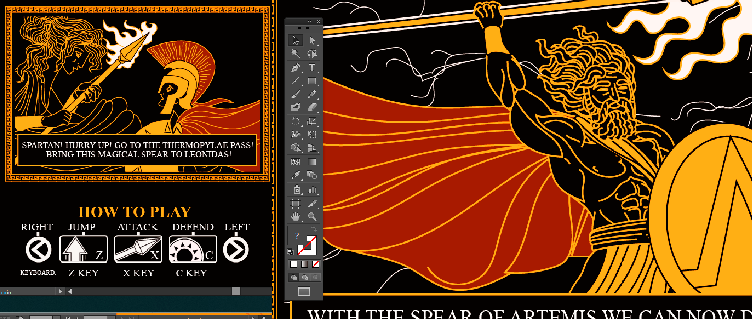 ok! everything is ready for coding!
First I had to code how the spartan moves, then how he walks and jumps through the rocks and finally the enemies behavior!
and this is the result!
you can play the game here:
https://teia.art/objkt/781158
¡OK! ¡Todo está listo para codificar!
Primero tuve que programar cómo se mueve el espartano, luego cómo camina y salta a través de las rocas y finalmente el comportamiento de los enemigos.
¡Y este es el resultado!
Puedes jugar el juego aquí:
https://teia.art/objkt/781158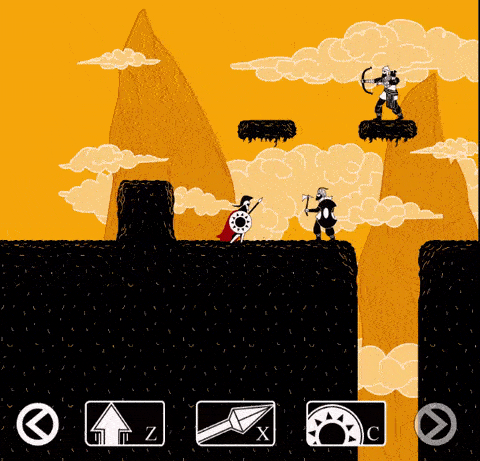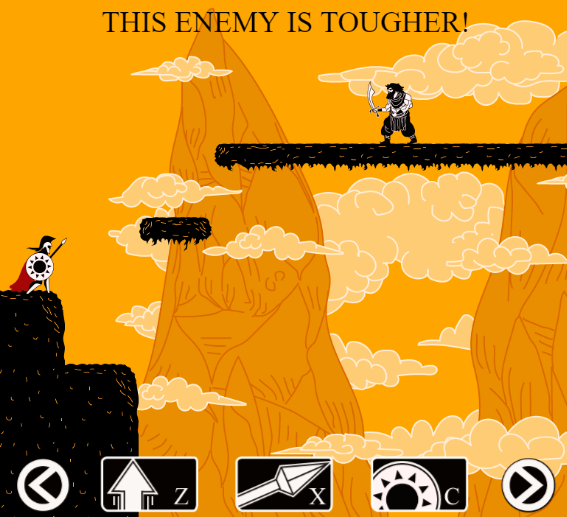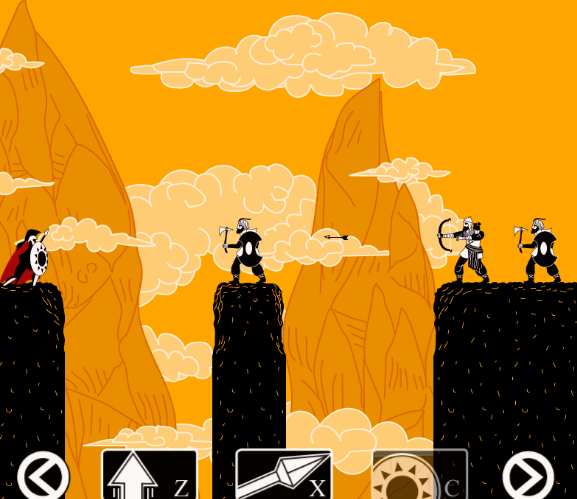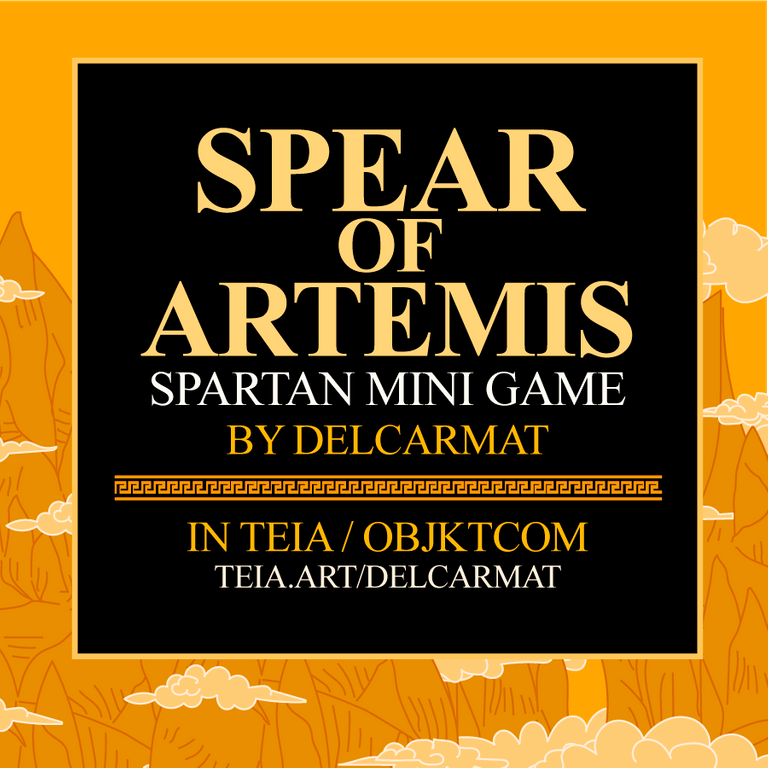 I hope you like it! / espero te guste!
@delcarmat
---
---