[EN/UA] Думки вголос / Thoughts aloud

Всім привіт, спільнота! Дивлюсь я на небо, та й думку гадаю, чому я не дрон, чому не літаю... Трохи згадав про вірша Михайла Петренко, і перетворив одну строку.
Сиджу зараз на вокзалі міста Дніпро, чекаю на свій автобус, а звідти вже подзвоню своїм, нехай приїздять та забирають, везуть куди треба. Сів у невеличкій привокзальній кав'ярні, замовив каву, думки мої, думки, як не хочеться їхати, аби це хто знав. Ця йо@ана війна, ці рашисти прокляті, де вони суки взялися на нашу голову, оце наградив нас Бог сусідами. Від нудьги передивляюся фото у телефоні, це я смажив рибу, дружина поряд, вона і фотографувала, потім цю світлину перекинула мені на згадку. Єх, добре як вдома, жити як добре, і вже не важливо який у тебе к хаті ремонт, які меблі, яка техніка, аби мир був в країні.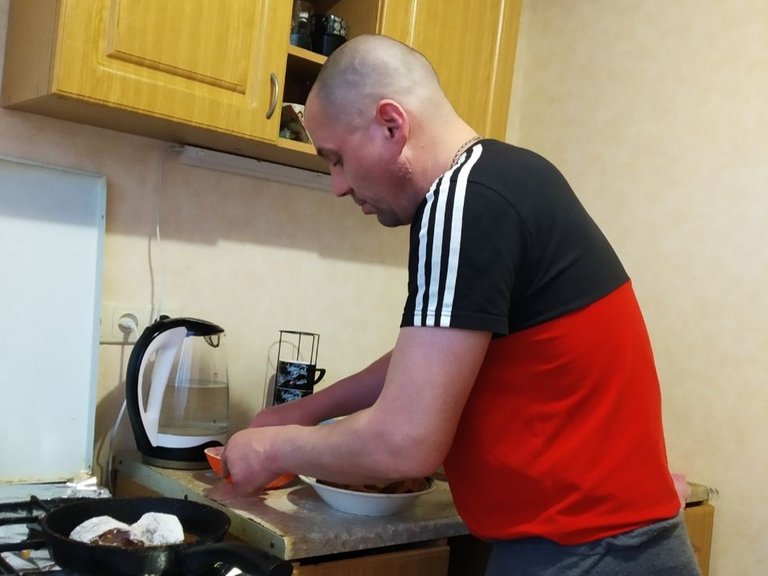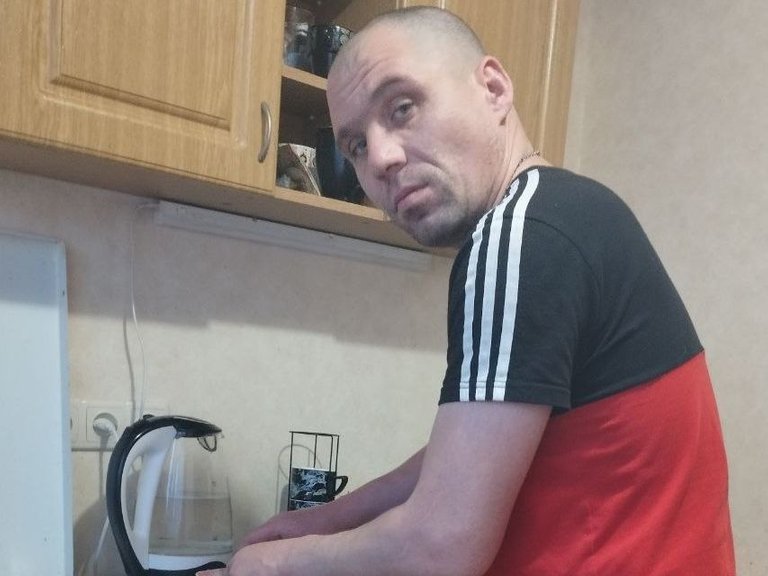 Я пам'ятаю ми купили з дружиною квартиру с косметичним ремонтом, мріяли, ось відсвяткуємо у новій, вже у своїй квартирі мій ювілей і візмемось за ремонт. Хотіли конкретні зміни, кухню, санвузол, плиту, ванну, все хотілося змінити. Відсвяткували у лютому мій день народження, почалася війна. Казав дружині, кидай все, їдь до доньки у Польщу. Ні, чого я повинна зі свого дому тікати, каже, не поїхала. І її можна зрозуміти, ми все життя мріяли про свій кут, мрія здійснилася, а тепер ця війна пересрала всі мрії і плани. Тепер у нас одна на двох спільна мрія, залишитись живими. Якщо на рахунок дружини я впевнений, то сам я чи буду чи ні живим, Богу одному про це відомо. Ось такі думки, читачі, їду зараз, дочекаюся автобус і прощавай рідне місто, повернуся коли-небудь знов. Не прощаюсь.
---
Hello everyone, community! I look at the sky and think, why am I not a drone, why don't I fly... I remembered a little about Mykhailo Petrenko's poem, and changed one line.
I am sitting now at the station of the city of Dnipro, waiting for my bus, and from there I will call my friends, let them come and pick me up, take me where I need to go. I sat down in a small coffee shop near the station, ordered a coffee, my thoughts, thoughts, how I don't want to go, if anyone knew. This [email protected] war, these rashists are cursed, where they bitches took our head, this is what God rewarded us with neighbors. Out of boredom, the photo in my phone overflowed, I was the one frying the fish, my wife was next to me, she took the photo, then she threw this photo over to me as a reminder. Yeh, it's good to be at home, to live as good as it is, and it doesn't matter what repairs you have to your house, what furniture, what equipment, so that there is peace in the country.
I remember when my wife and I bought an apartment with cosmetic repairs, we dreamed that we would celebrate my anniversary in a new apartment, already in our own apartment, and take care of the renovation. They wanted specific changes, the kitchen, the bathroom, the stove, the bath, they wanted to change everything. They celebrated my birthday in February, the war began. He told his wife to drop everything and go to Poland with her daughter. No, why should I run away from my house, she says, I didn't go. And it can be understood, we dreamed of our corner all our lives, the dream came true, and now this war has ruined all dreams and plans. Now we have one dream in common, to stay alive. If I am sure about my wife, then whether I myself will be alive or not, God alone knows about it. These are my thoughts, readers, I'm going now, I'll wait for the bus and say goodbye to my hometown, I'll come back someday. I don't say goodbye.
---
---