[EN/UA] Подвійне свято День ЗСУ і день народження / The Day of the Armed Forces and a birthday are a double holiday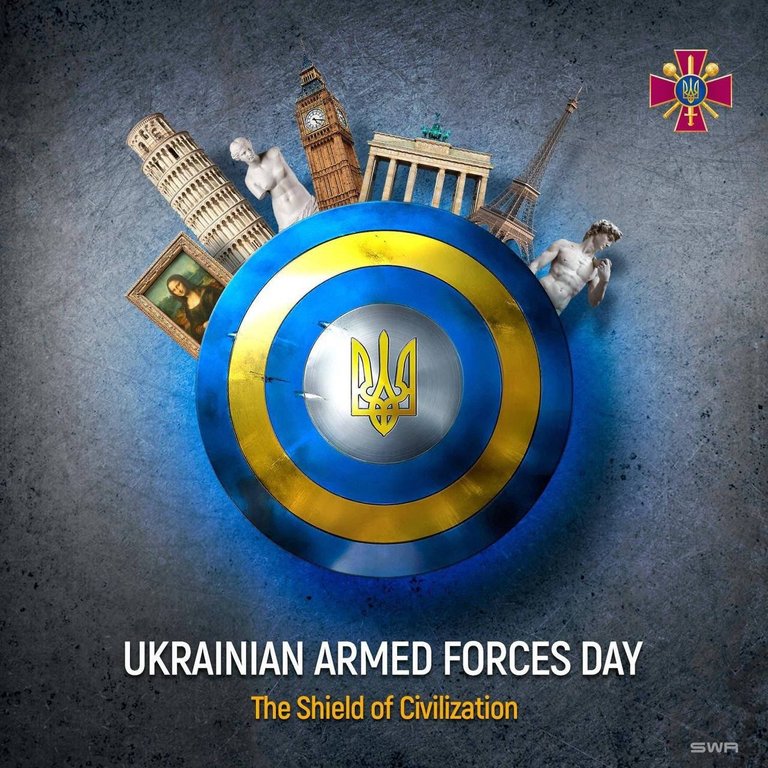 Привіт спільното! Продовження військових буднів. Сьогодні не простий день, а День Збройних Сил України, а ще у нашого побратима день народження. Задля святкування цих двох подій ми приготували горохову кашу з м'ясом і гороховий суп. Пообідали гарячим, привітали нашого товариша, вручили йому подарунок. Подарунки зараз це особлива справа, тому що тут дуже в ціні кава, сигарети. Тож ми подарували нашому товаришу купу сигарет та каву. Ми знаходимося в такому місці, що немає ні банкоматів, ні магазинів, але зробити приємне товаришам то святе. Один з нас поїхав до більш меньше "цивілізації" та придбали там все це, каву, цигарки.
День у нас був трохи навантажений, але я знайшов час дружині подзвонити і трохи приділити увагу хайву. У нас половина хлопців на позиціях, а половина займаються облаштуванням нашого тимчасового перебування тут. Хоча чув, що знову будемо на днях міняти свою локацію. Час якось іде, таке відчуття неначе вже рік пройшов. Нудьгувати не приходиться, кожен день зайнятий справами, але все ж таки не вдома. Додому хочеться. Прохаю дружину, щоб писала мені щось, не важливо про що, головне щоб відкрив повідомлення, а там не пусто.
Тож, що я все про свою суєту. Свято сьогодні, День Збройних Сил України, вітаю всіх людей які до цього свята причетні, бажаю всім миру якомога скоріше, та здоров'я.
Фото: https://t.me/operativnoZSU
---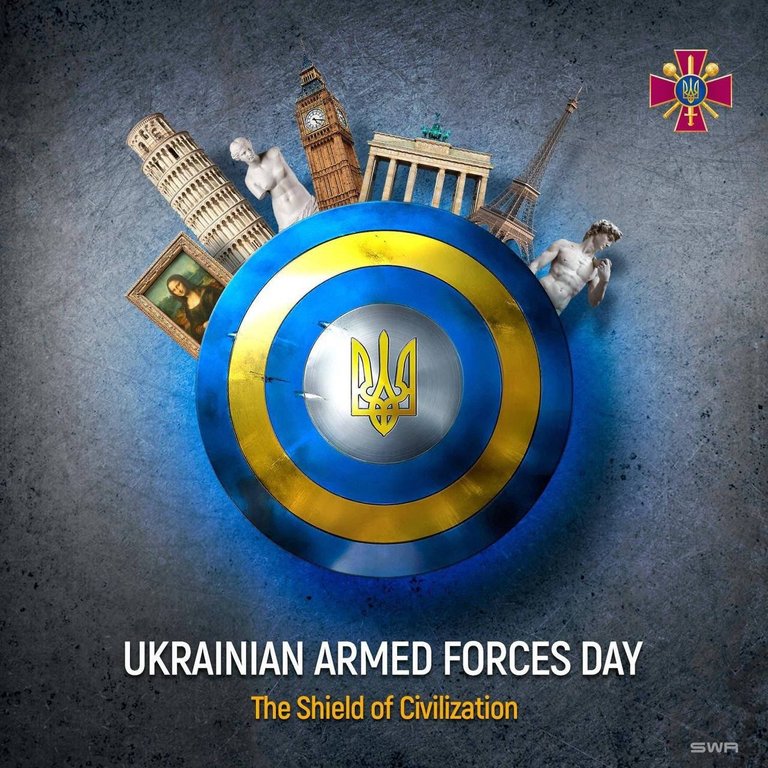 Hello community! Continuation of military days. Today is not a simple day, but the Day of the Armed Forces of Ukraine, and also our brother's birthday. To celebrate these two events, we prepared pea porridge with meat and pea soup. We had a hot lunch, congratulated our friend, and gave him a gift. Gifts are now a special thing, because coffee and cigarettes are very expensive here. So we gave our friend a bunch of cigarettes and coffee. We are in such a place that there are no ATMs or shops, but it is sacred to do something nice for your friends. One of us went to a more or less "civilization" and bought all that, coffee, cigarettes there.
We had a busy day, but I found time to call my wife and pay a little attention to the hive. Half of our guys are in positions, and half are engaged in arranging our temporary stay here. Although I heard that we will change our location again in a few days. Time flies somehow, it feels like a year has already passed. You don't have to be bored, every day is busy, but still not at home. I want to go home. I ask my wife to write me something, it doesn't matter what, the main thing is to open the message, and it's not empty.
So that I'm all about my hustle. Today is a holiday, the Day of the Armed Forces of Ukraine, I congratulate all people who are involved in this holiday, I wish everyone peace as soon as possible, and health.
---
---