[EN/UA] Український самшит та пригоди комах / Ukrainian boxwood and the adventures of insects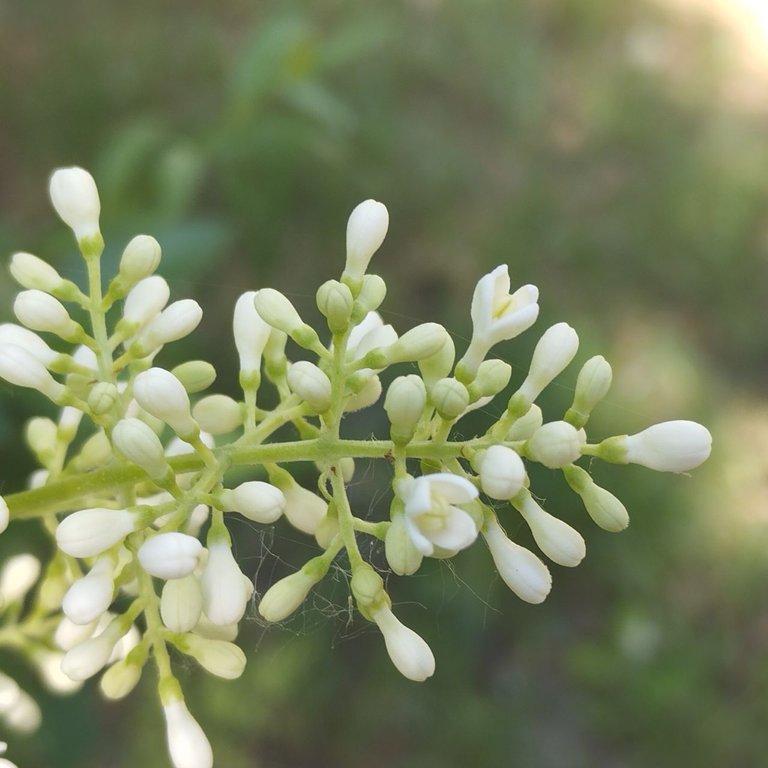 Всім привіт, читачі. Український самшит називають у нас ще як звичайна бірючина. Йшов якось вздовж дороги та бачив ці кущі. На зеленому фоні мілкі білі квіточки, вони майже роспустилися. Та такий аромат від бірючини йде, мабуть він приваблює до себе увагу багатьох комах. Не особливо приємний аромат, скажу чесно, але комахам довподоби.
Спочатку акцентував свою увагу на фотографуванні квітів, потім в об'єктив камери телефона потрапила мураха. Та мураха так швидко бігла, а за нею ще одна, і ще. Атакували листя та один за одним бігали, навіть не звертали увагу на те, що я їх фотографую.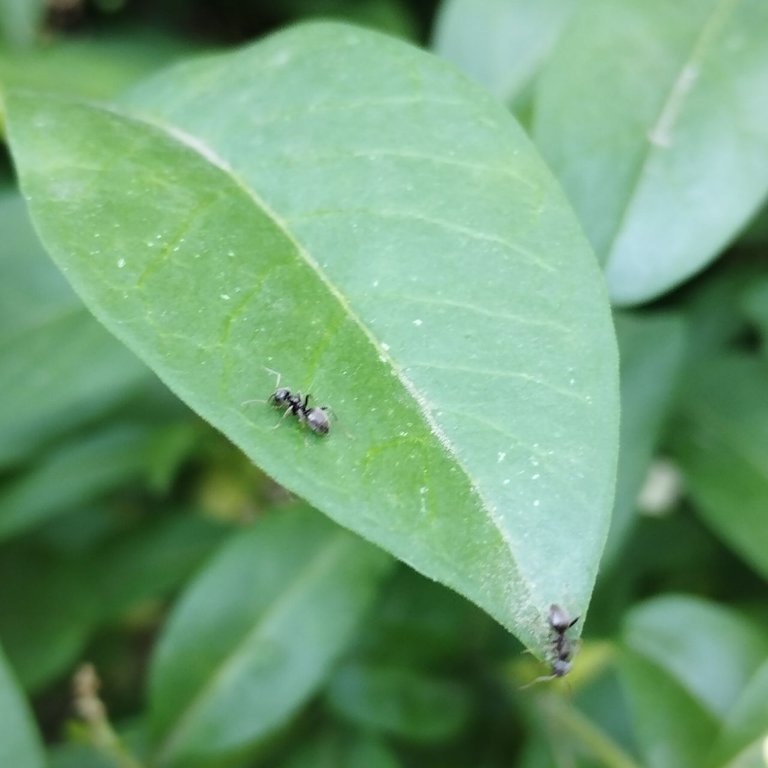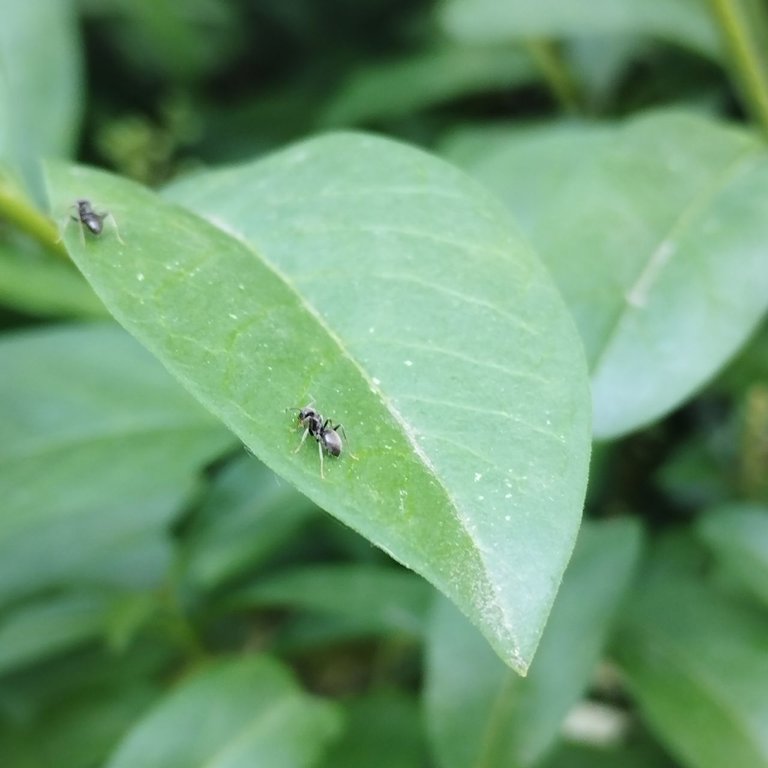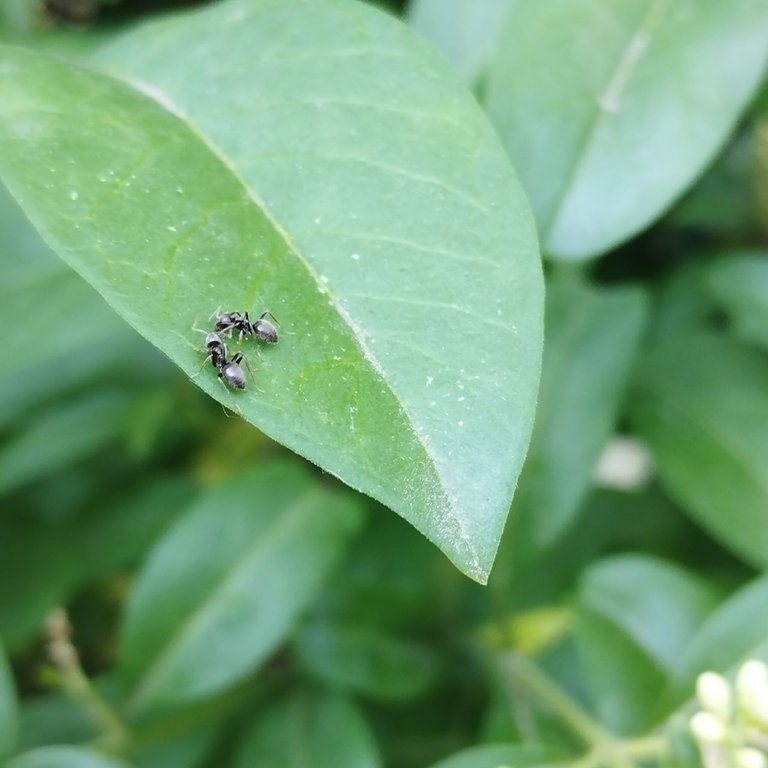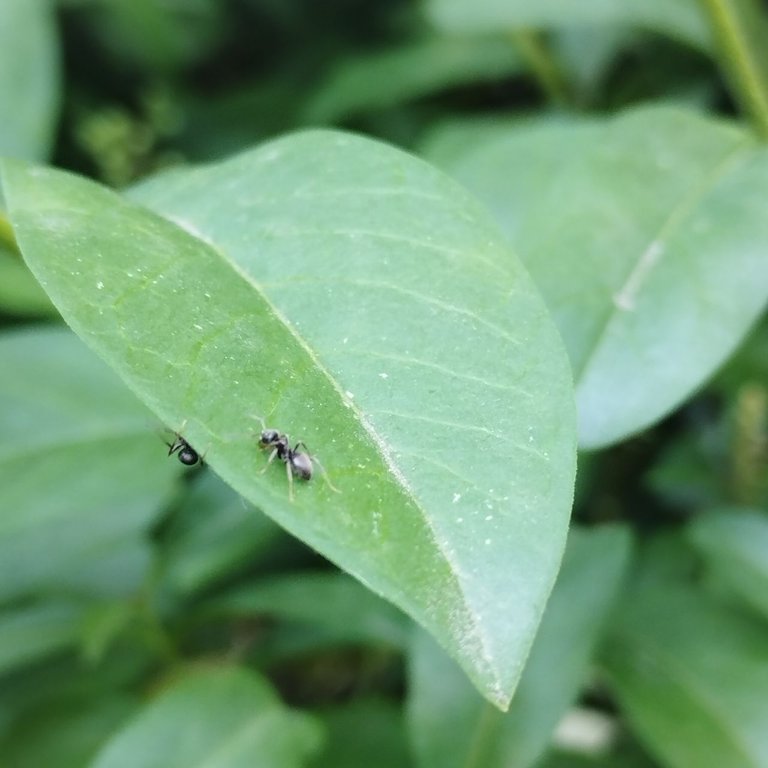 Після мурах попав у кадр жук, чи гусінь, не знаю як правильно назвати цю комаху. То вже швидко прийшлося ловити кадр, бо гусінь має багато лап і швидко рухається. Робив серію знімків, але багато з них змазані.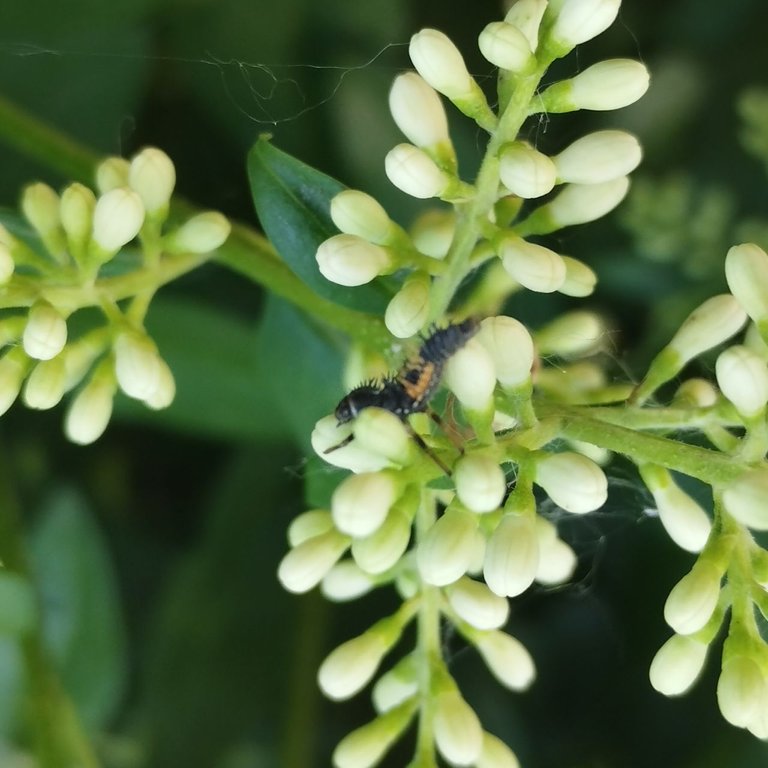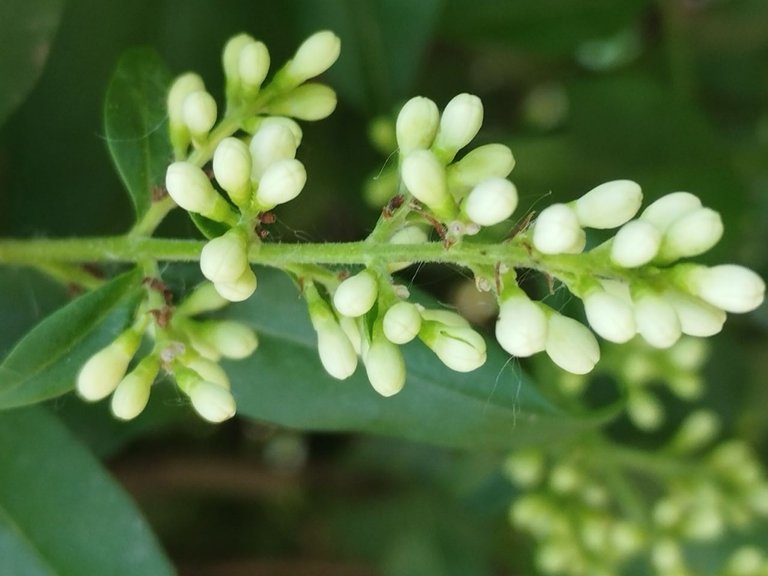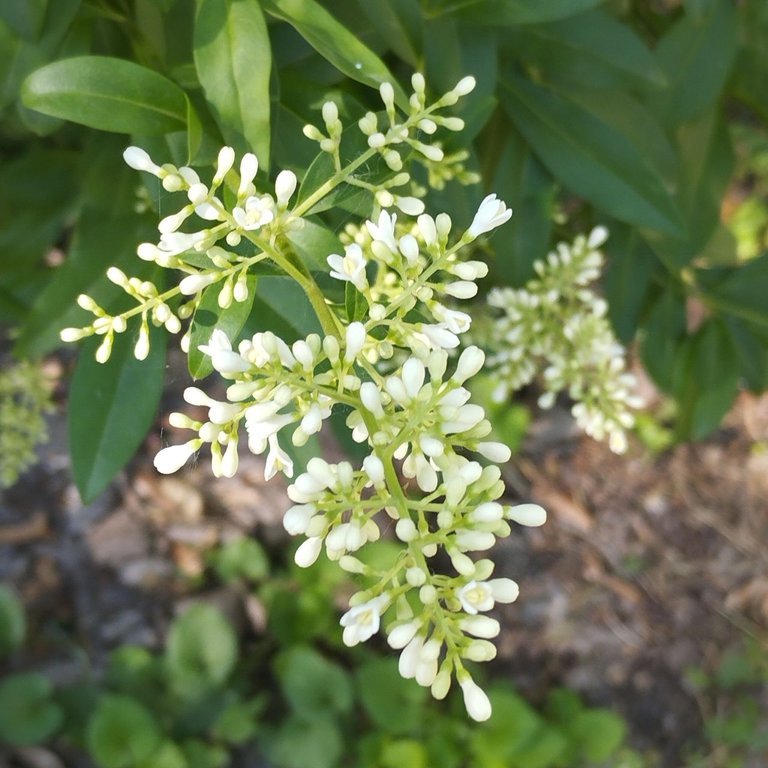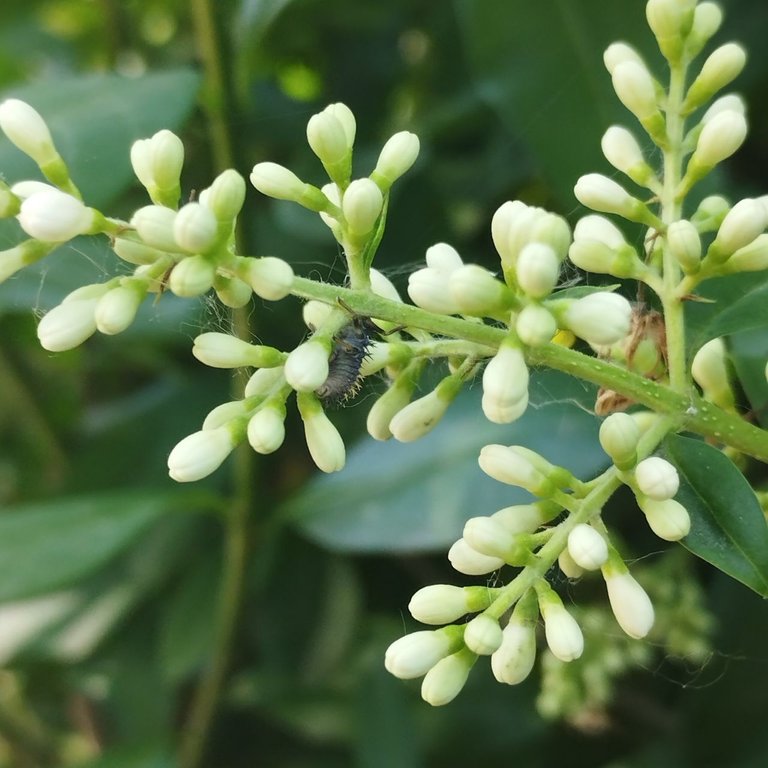 Було ще бажання натрапити на павука, та його на бірючині засняти. Павутиння є, а павук сховався. Тож зробив просто фото.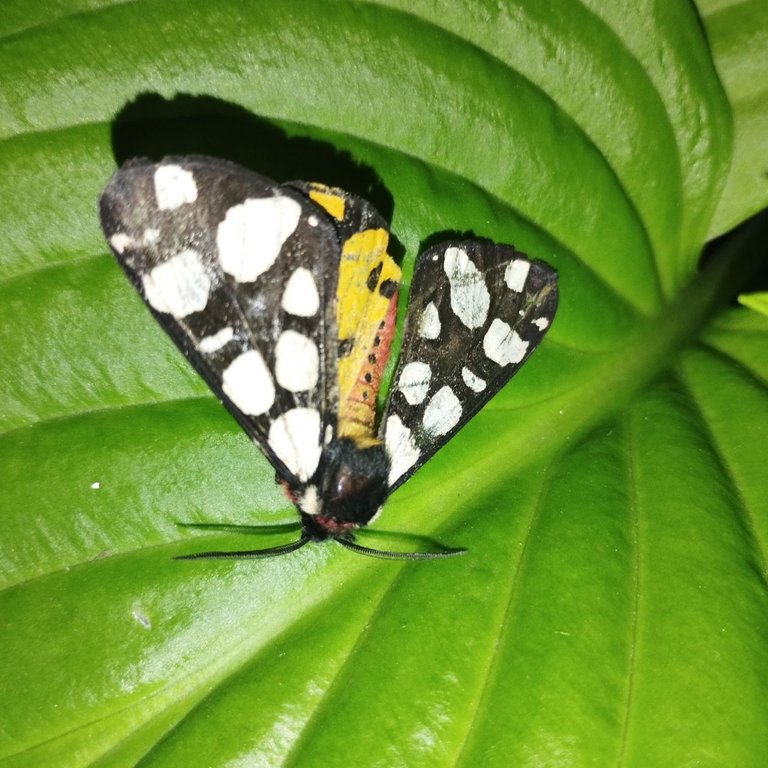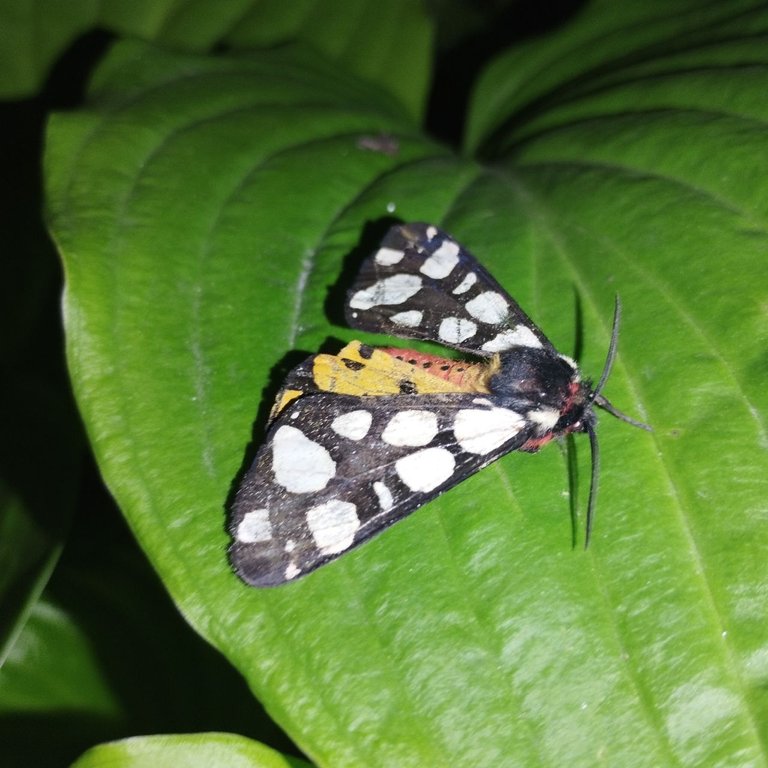 І вже коли зовсім нічого не очікував, на очі потрапив метелик. Нажаль, метелик не живий, бо навіть не рухається, але все одно декілька фотографій зробив. Це вже не на кущі бірючини, а на листі від ландишів. Чи то крила у метелика поранені, чи то час його настав. Нажаль метелики не довгожителі.
---
Hello everyone, readers. In our country, Ukrainian boxwood is also called common privet. I was walking along the road and saw these bushes. Shallow white flowers on a green background, they have almost blossomed. But such an aroma comes from privet, apparently it attracts the attention of many insects. Not a particularly pleasant aroma, I'll be honest, but fans like it.
At first, he focused his attention on photographing flowers, then an ant got into the phone's camera lens. That ant ran so fast, followed by another, and another. They attacked the leaves and ran after each other, not even paying attention to the fact that I was photographing them.
After the ants, a beetle or a caterpillar came into the frame, I don't know how to call this insect correctly. I had to quickly capture the frame, because the caterpillar has many legs and moves quickly. I took a series of pictures, but many of them are blurry.
There was still a desire to come across a spider and photograph it on a privet. There is a web, but the spider has hid. So I just took a photo.
And when I was not expecting anything at all, a butterfly caught my eye. Unfortunately, the butterfly is not alive, because it does not even move, but I still took a few photos. It is no longer on a privet bush, but on a lily of the valley leaf. Either the butterfly's wings are wounded, or its time has come. Unfortunately, butterflies are not long-lived.
---
---