[EN/UA] Війна триває. Покинуті села, забута худоба / The war continues. Abandoned villages, forgotten livestock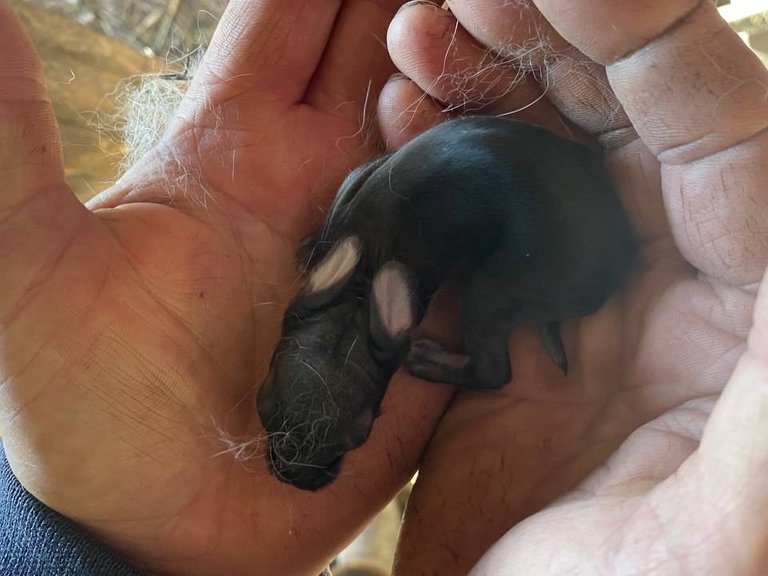 Привіт спільното! Я нову на зв'язку, дякувати Богу. Не кожну хвилину звичайно, але зв'язок є, старлінк доступний поки ще для нас. Пишу, пишу, іноді просто в телефоні в нотатках пишу, а потім як є час публікую сюди, на хайв. Можливо комусь буде цікаво читати про мої військові будні. Звичайно що подробиць я писати не буду, то вам не потрібно. От як війна закінчиться і ми всі будемо дай боже живі та здорові, обов'язково напишу та розповім з подробицями. А зараз, ну вибачайте, поверхнево, але теж про цікаве. Цікаве та сумне...
У минулому дописі я писав, що до нас прибилася корова та коти собаками. А нещодавно ми з хлопцями знайшли малих кролів. Боже, які вони малі, видно, що майже народилися, а от як їх годувати? Мати кролиця ні в яку не хоче з ними, забилася у кут і сидить. Можливо тих малюків і більше було, але ж тварини мають особистість їсти своїх дітей, якщо розуміють, що вони хворі, або якщо немає чим годувати. Це природа, від того не втечеш, але дуже сумно, бо війна війною, а життя все одно є. Я оце спостерігаю, дивлюся на покинуті будівлі, жили собі мирно люди, худобу мали, працювали, мріяли про щось і війна. Це маразматичне російське створіння що накоїло. Та навіть слово створіння, це для них, росіян дуже лагідно.
Як би то не сумно було, але так воно і є, де смерть там і життя, але життя не завжди перемагає, на жаль. Що буде з цими всіма тваринами? Ну нагодуємо ми їх поки ще знаходимося тут, на цій локації, а далі? Волосся дибки, бо тварини це ж теж дива істота, вона також хоче їсти, пити, тепла, життя. Мабуть як для чоловіка я занадто сентиментальний став, якесь нове для мене почуття, бо раніше я вважав себе брутальним.
Війна, навкруги голосно, то наші хлопці смажать москаля, життя триває, життя іноді і перемагає! Далі буде, сподіваюся на те, не прощаюсь.
---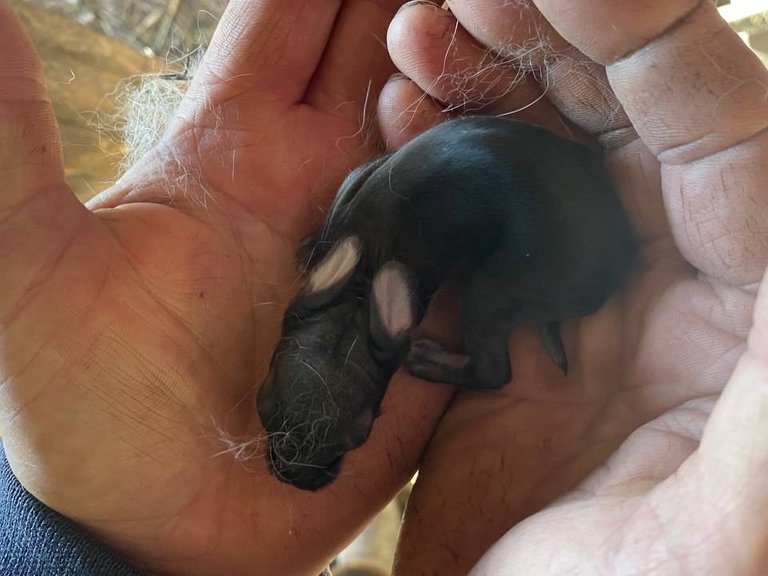 Hello community! I am new to communication, thank God. Not every minute, of course, but the connection is there, starlink is still available for us. I write, I write, sometimes I just write on my phone in notes, and then when I have time I publish it here, on Hive. Maybe someone will be interested to read about my military days. Of course, I won't write details, you don't need to. As soon as the war ends and we are all alive and healthy, God willing, I will definitely write and tell you in detail. And now, excuse me, superficially, but also about something interesting. Interesting and sad...
In the last post, I wrote that a cow and cats were attacked by dogs. And recently, my boys and I found small rabbits. God, how small they are, it is obvious that they are almost born, but how to feed them? The mother rabbit doesn't want to be with them at all, she huddled in a corner and sits. Maybe there were more of those babies, but animals have the personality to eat their children if they understand that they are sick or if there is nothing to feed them. This is nature, you can't escape from it, but it's very sad, because war is war, and life is still there. I observe this, I look at abandoned buildings, people lived peacefully, had livestock, worked, dreamed of something and war. This is a marasmatic Russian creature. But even the word creature is very gentle for them, Russians.
No matter how sad it is, but that's how it is, where there is death there is life, but life does not always win, unfortunately. What will happen to all these animals? Well, shall we feed them while we are still here, at this location, and then? The hair stands on end, because animals are also strange creatures, they also want to eat, drink, heat, life. Apparently, for a man, I became too sentimental, a new feeling for me, because before I considered myself brutal.
The war is raging all around, then our boys are roasting Muscovites, and life goes on, life sometimes wins! There will be more, I hope so, I'm not saying goodbye.
---
---