Fungifriday || Marasmius Siccus Mushroom.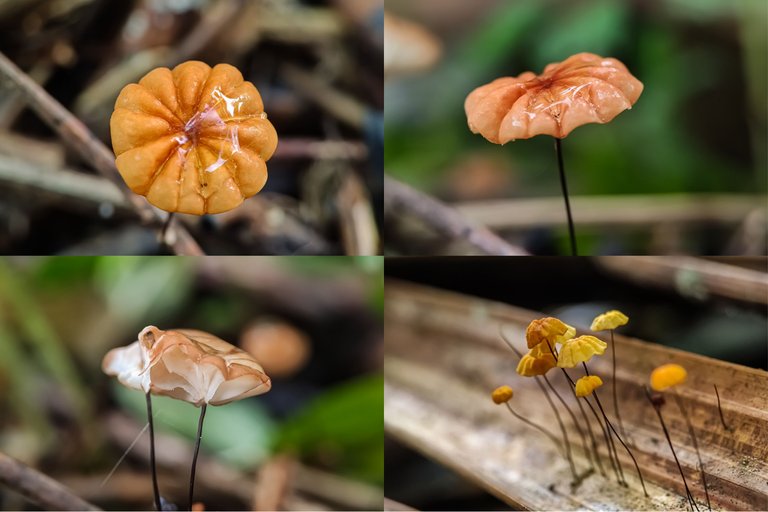 Happy fungifriday day and this is my contribution to #FungiFriday held by @ewkaw.
In the last few weeks we've had a bit of extreme weather days, sometimes it rains and sometimes it's filled with intense heat.and the last two nights it rained in the middle of the night into the morning and by the time morning came we had a very clear day and the sun was looking very hot while we were outdoors.
And considering today is Friday, I have a little more opportunity to walk around the local forest environment to find soft fungus parasitic plants that I might be able to find growing on the surface of the damp leaves or rotten wood around the local forest and seeing the atmosphere of the day that was so hot I decided to walk along the local forest of the village's hilly environment.
In that forest environment I found several piles of toadstools Marasmius siccus growing on the rotting leaves of the trees and those tiny toadstools look so fresh with a characteristic bright color that looks so stunning and also a few drops of rain last night still left their remaining droplets on the surface of the hats of some of that mushrooms.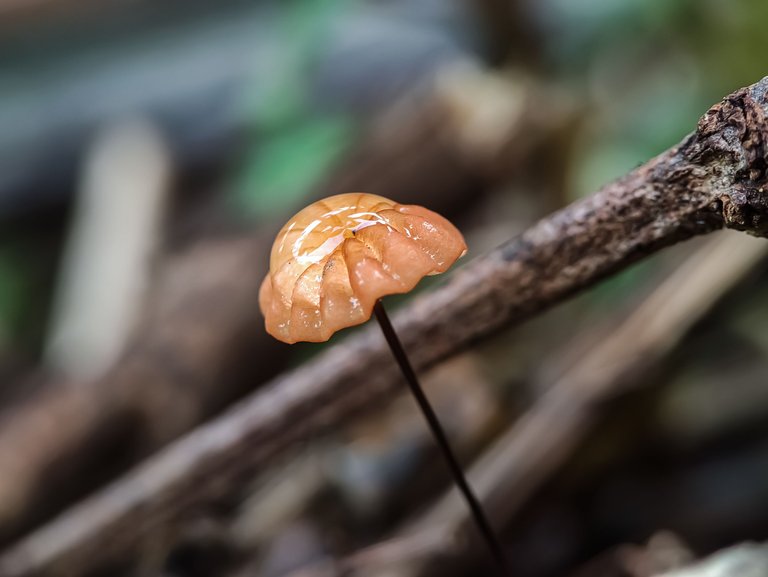 This mushroom has a small stem texture that is quite smooth and a hat texture that looks quite soft with a surface color that looks so amazing.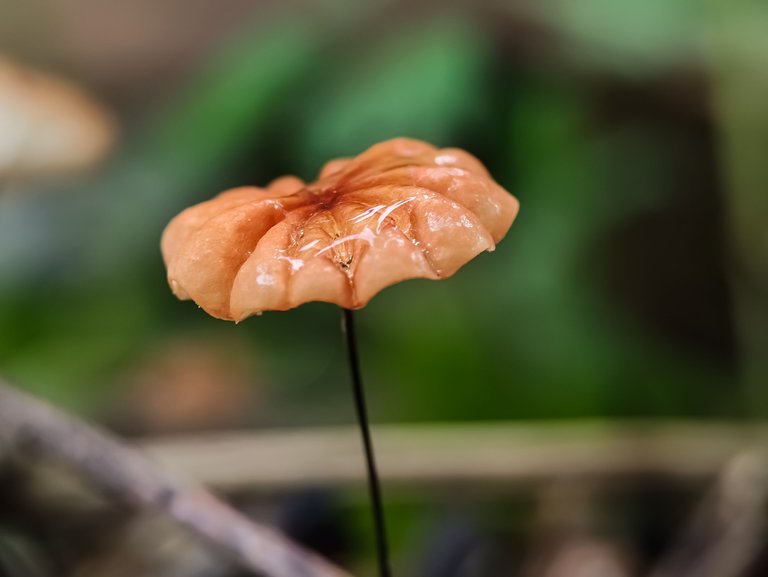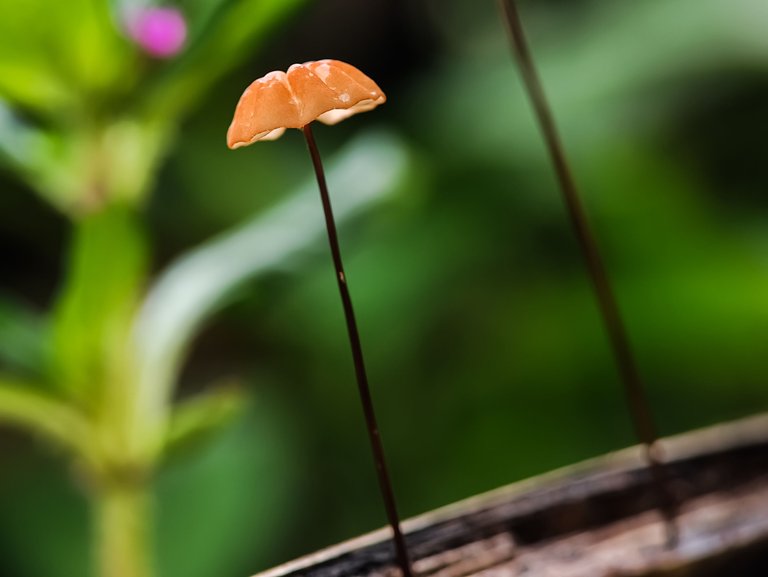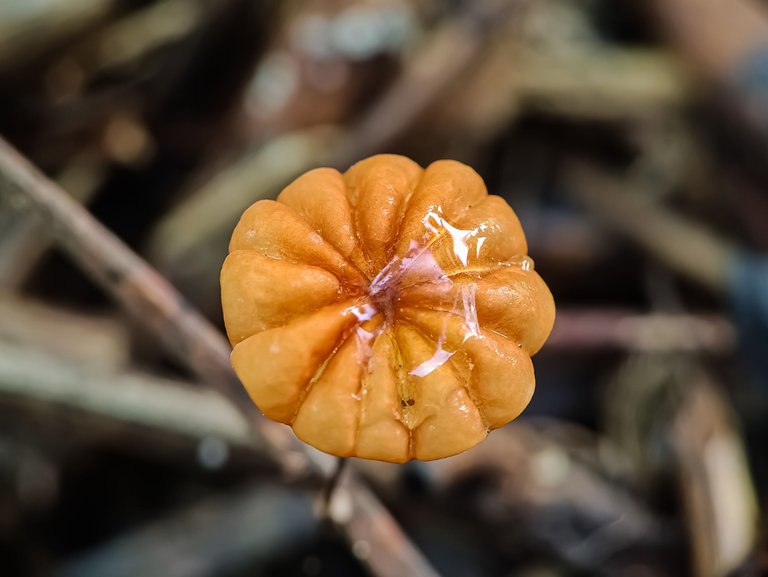 And around it I also found several similar mushrooms whose hats had just been eaten by insects in the environment.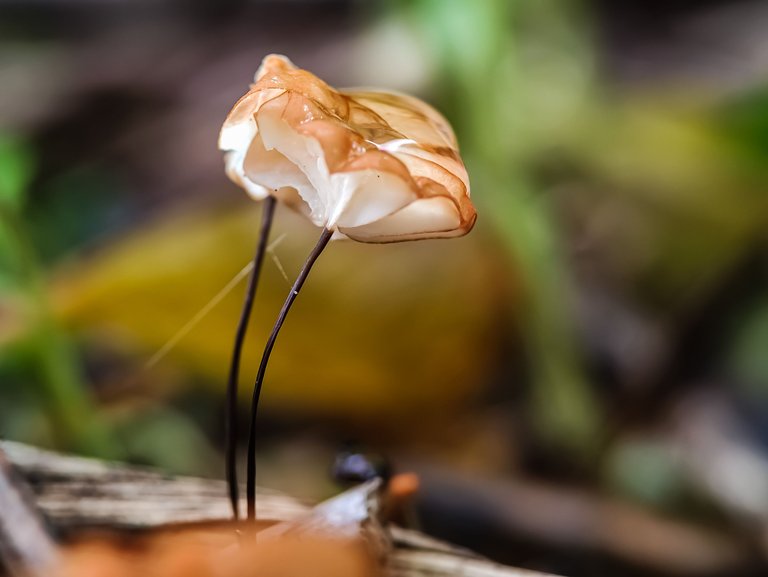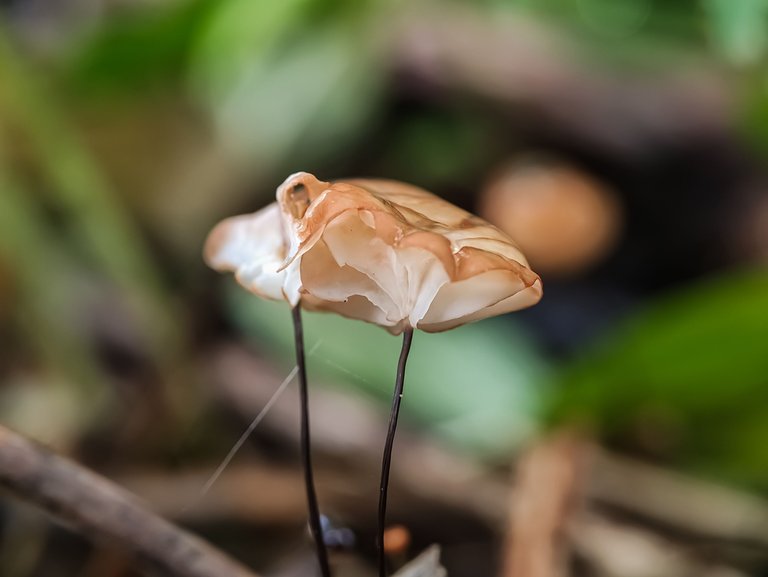 And in the surroundings I also got several shots of the same mushroom species and they also look very sharp when I capture the beautiful details in the close-up shots on this sunny day.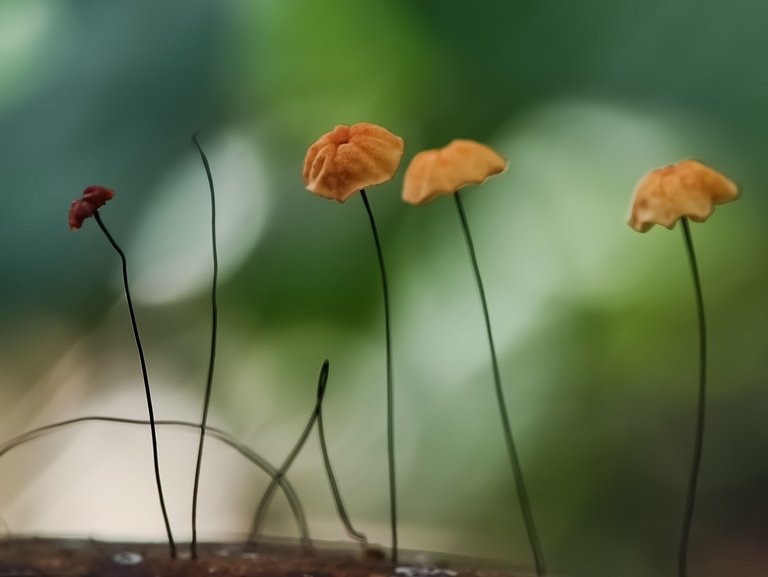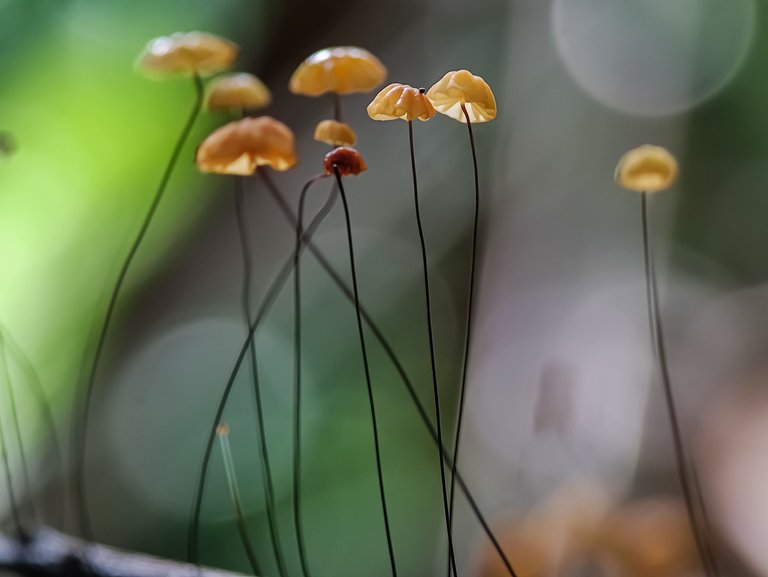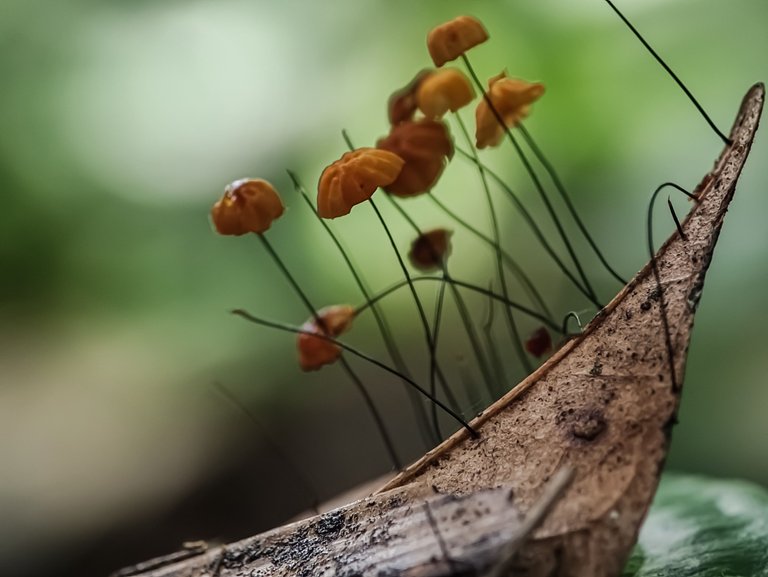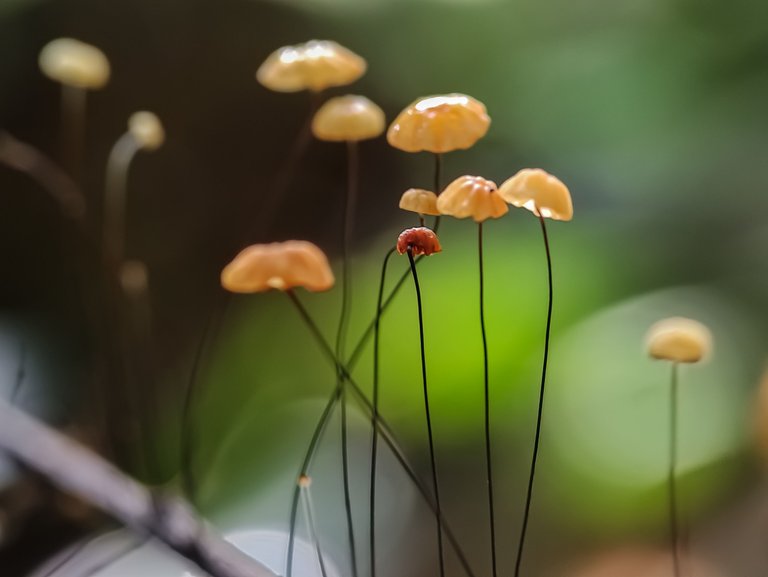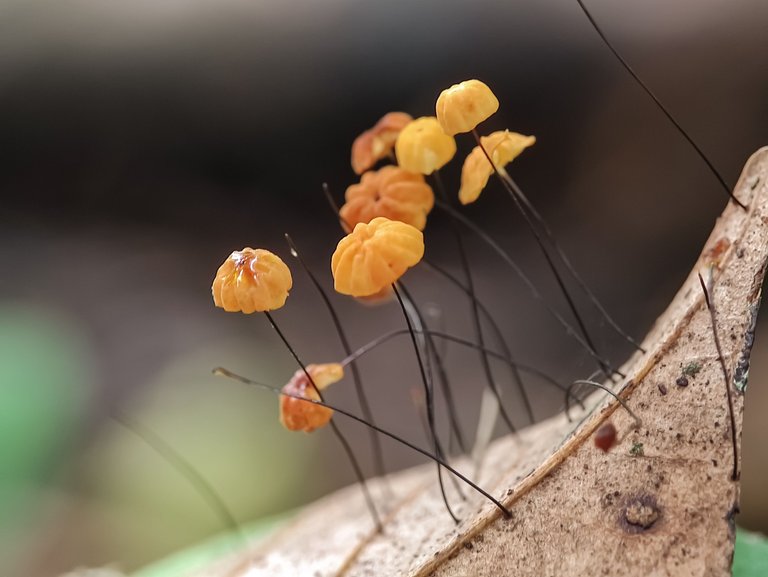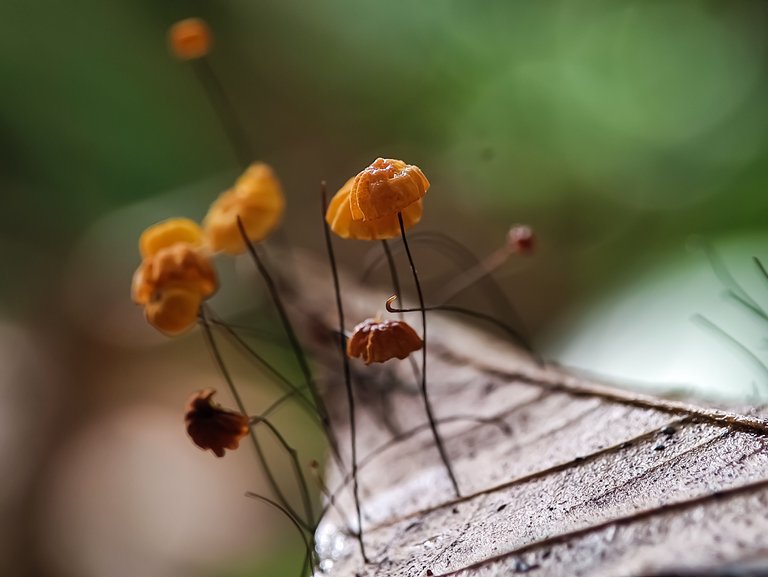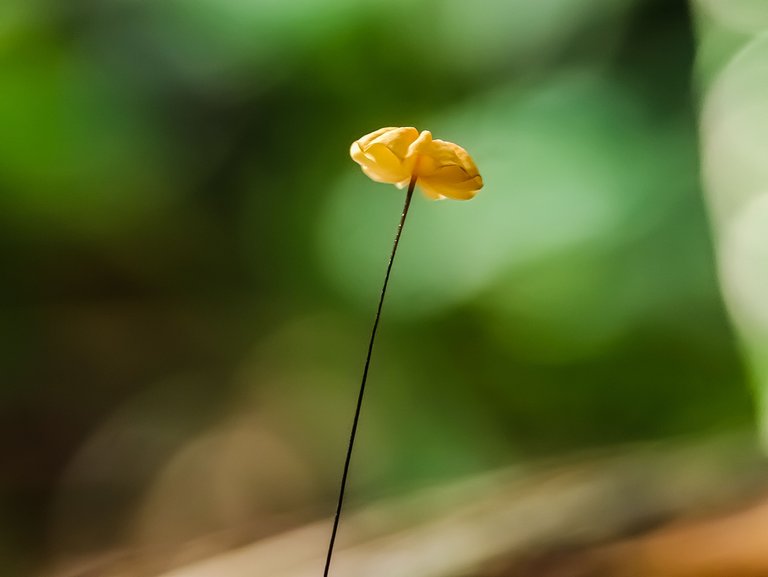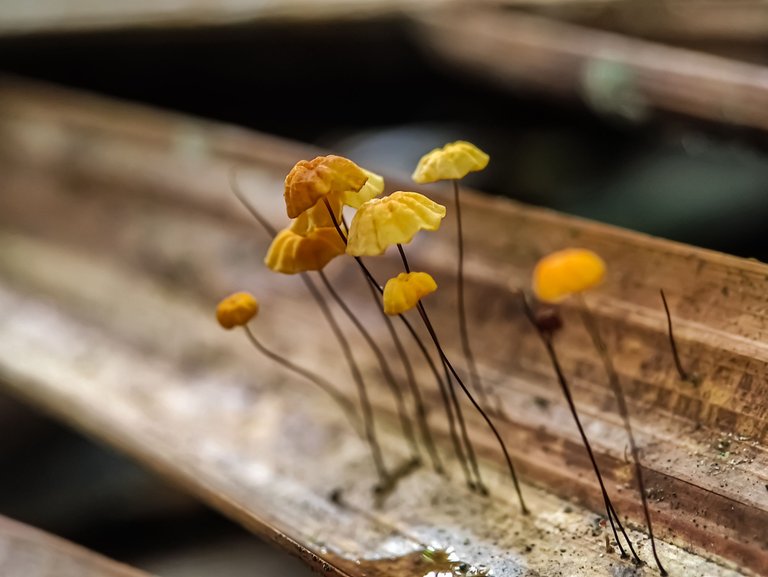 | Camera | Smarphone + macro lens |
| --- | --- |
| Iso | Otomatis |
| Editing | Lightroom app |
| Photographer | @deltasteem |
| Follow me | twiiter |
| My discord | deltasteem#8161 |

---
---