Fungifriday || The typical elegance of the mushroms Schizophyllum.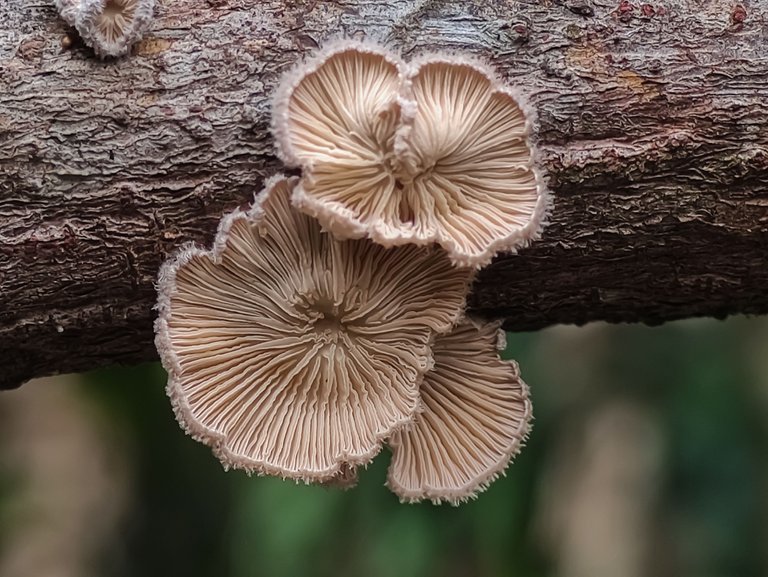 Happy fungifriday day and this is my contribution to #FungiFriday held by @ewkaw.
Welcome to December friends #hive photography everyone and on this sunny afternoon as I was walking around my farm yard just to see how my plants are growing this season in erratic weather.
As I circled the plant area in the plantations yard, I found some tiny mushrooms growing in such an amazing way on the surface of the dry wood former fence posts and the heat of the sun in the last few days made those soft mushrooms of have look the are dehydrated and they have the texture of the stem blending into the leaves followed by a very elegant white color.
And some of them look like they are just putting out young shoots with they are small in size and also they are growing in piles along the surface of the wood and this is one of the characteristics possessed by wild mushrooms of the genus Schizophyllum , the extraordinary beauty and grace of this mushroom looks so impressive when I pay attention to the surface of the lower petals of the mushroom.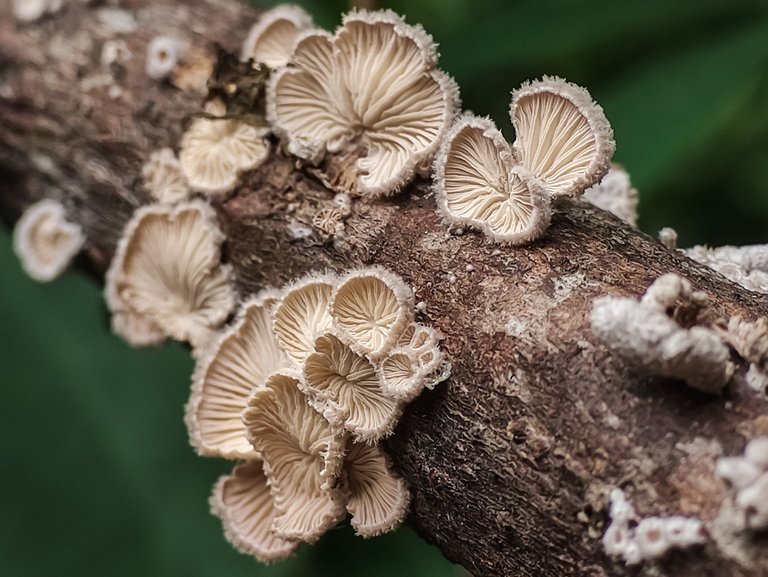 They look like a beautiful flower arrangement that is so natural and looks so neat followed by a leaf fiber arrangement pattern that really caught my attention to take some beautiful details in a close-up photo shoot.
from several piles of similar mushrooms around it and the close-up photo shoot gave me so many opportunities to enjoy its beauty in several beautiful photo shoots from that parasitic plant.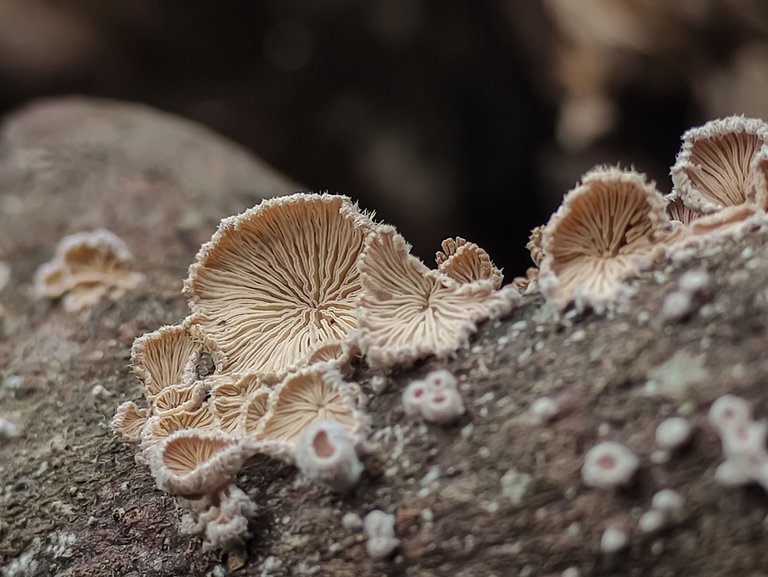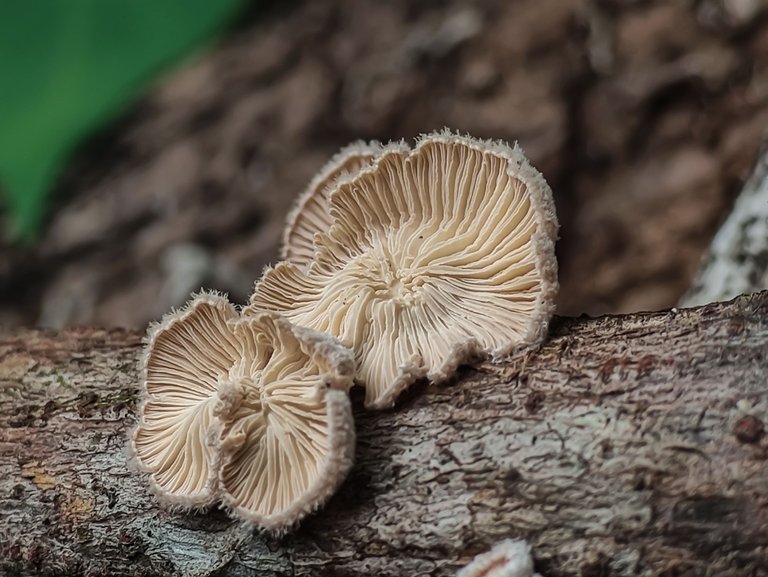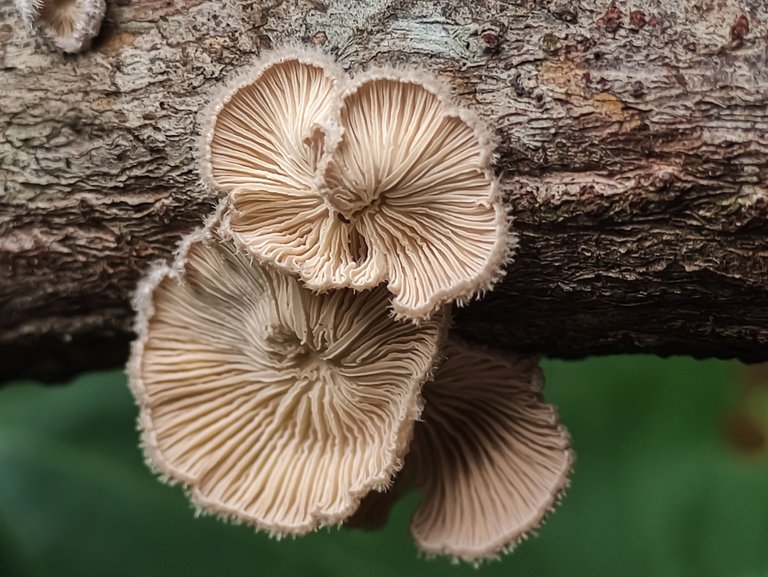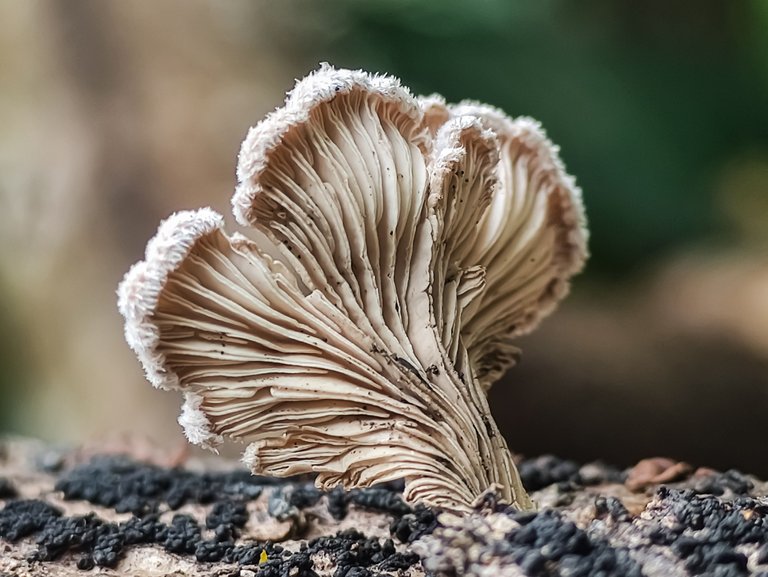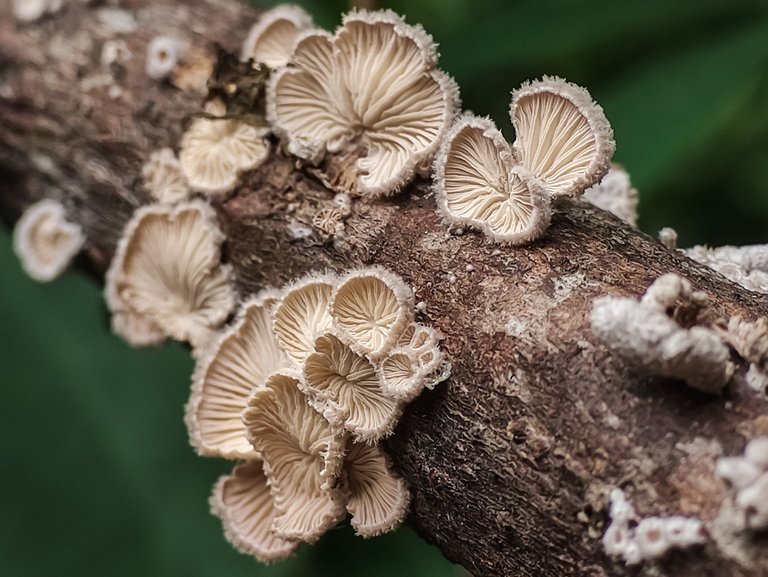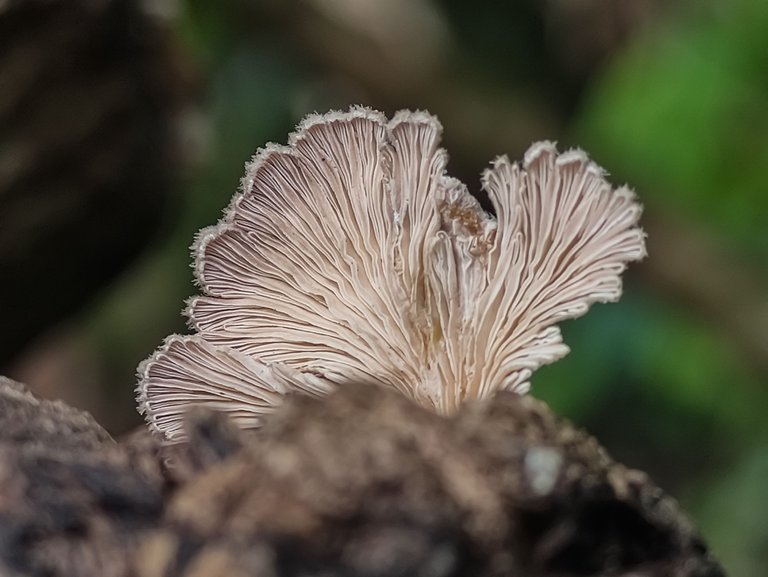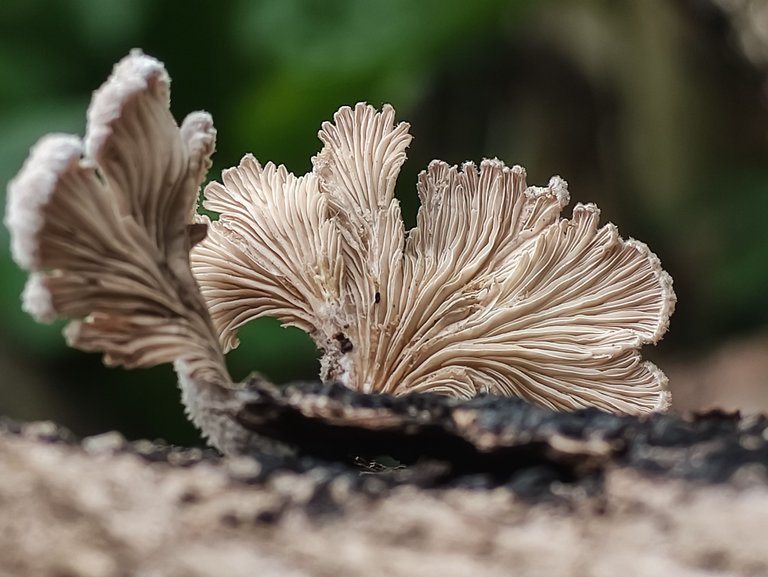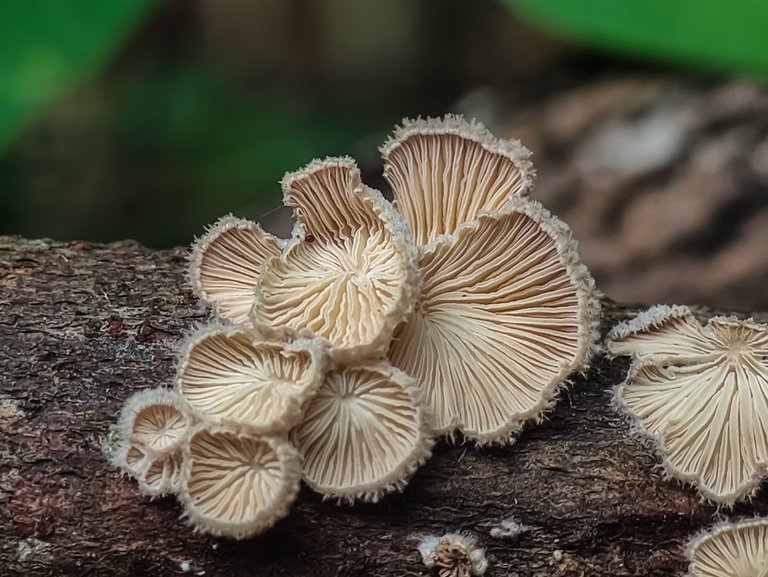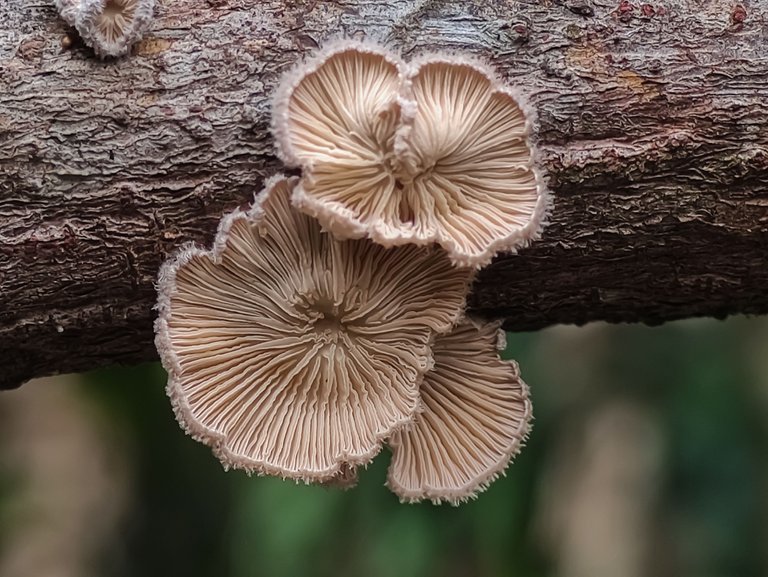 If you look at the texture of the growth which is so natural and also the search says that they are one of the edible wild mushroom plants which of course contain protein which is beneficial to health.
And even though sometimes you and I are not good connoisseurs of mushrooms, but the charm of the texture of the surface of the underside of that mushroom petals clearly looks so attractive, right?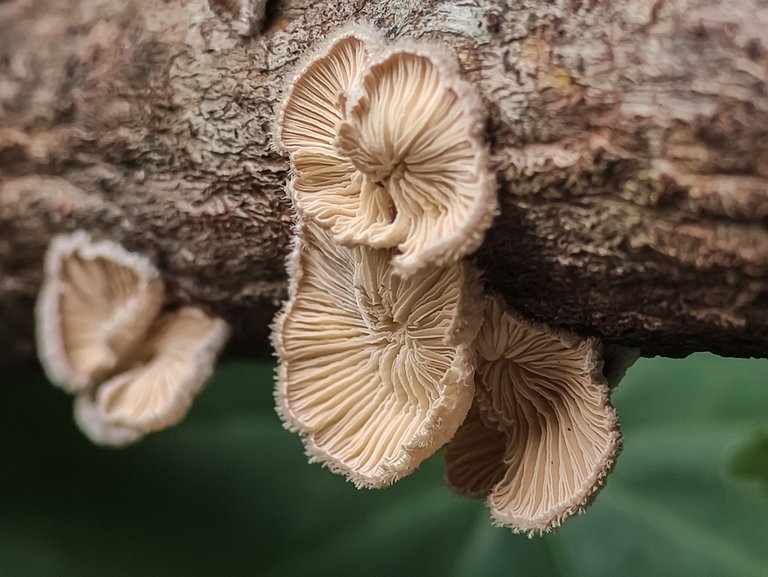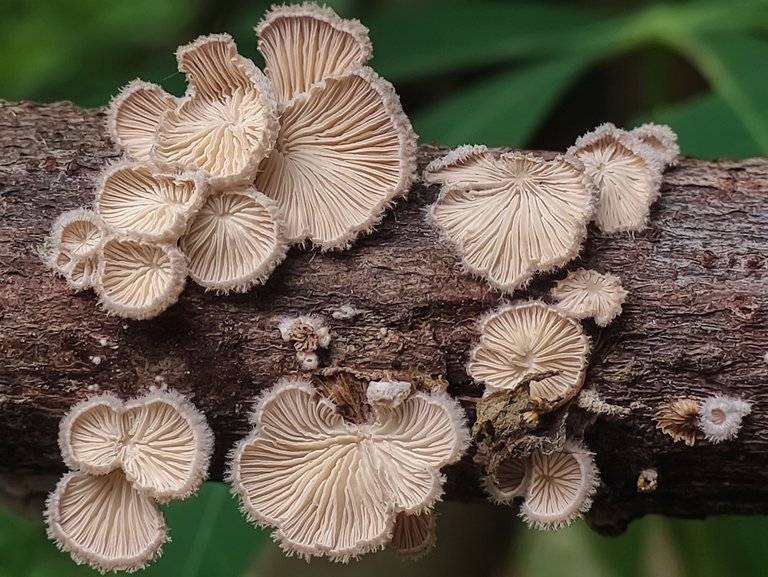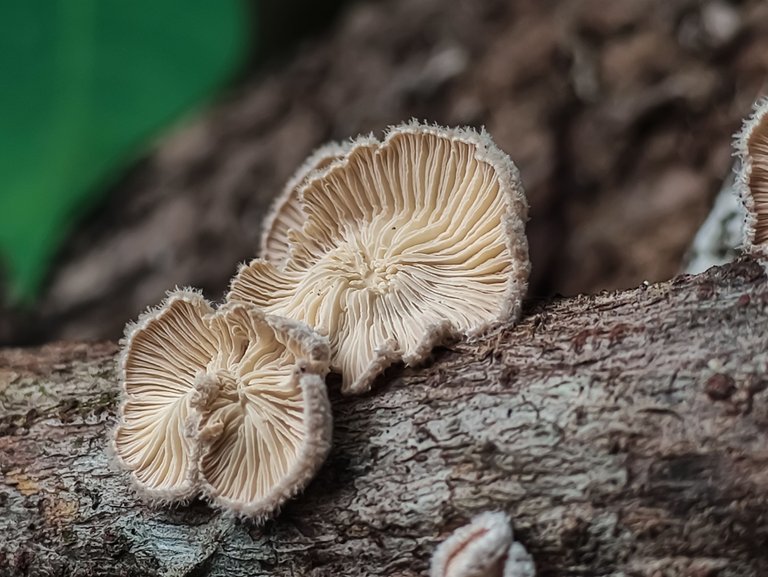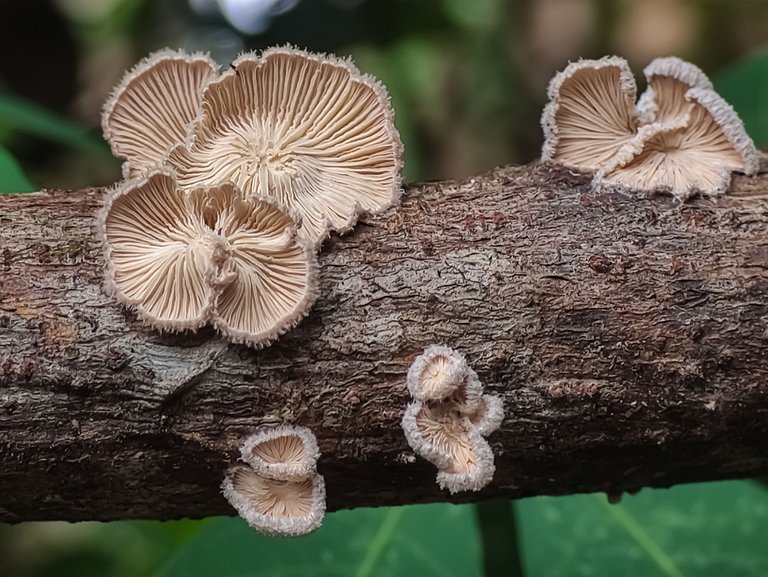 | Camera | Smarphone + macro lens |
| --- | --- |
| Iso | Otomatis |
| Editing | Lightroom app |
| Photographer | @deltasteem |
| Follow me | twiiter |
| My discord | deltasteem#8161 |

---
---