Macrophotography || Conocephalus dorsalis insect.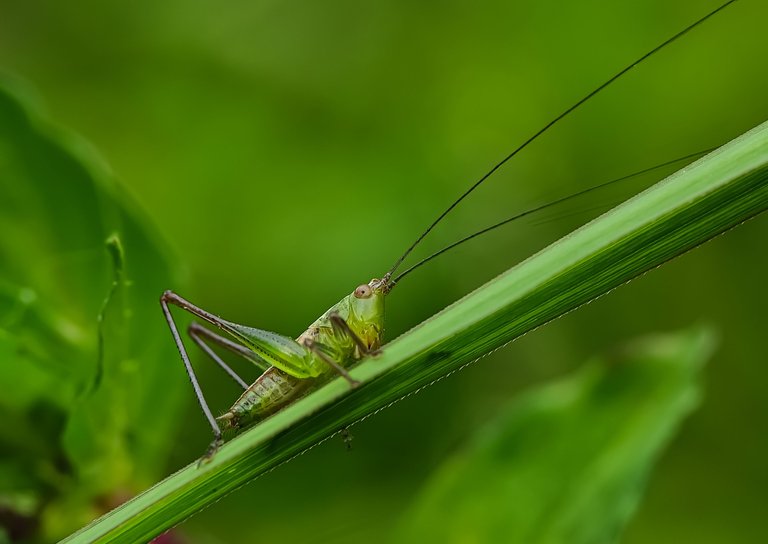 In this last week we have had such a sunny day and walking around the green grass before the evening comes is certainly quite pleasant to conduct close-up shooting sessions of herbivorous insects and nectar insects that live in a green bush environment of vegetation.
The diversity of active insects that live in the surrounding environment, some of which have movements that look very active and they also are one of the subjects for close-up photography, which of course has a characteristic texture that looks so elegant.
And today before it got completely dark i had so many opportunities to walk in her green bush environment around me and also I feel quite lucky an insect Conocephalus dorsalis active gives me the opportunity to watch its active movement in several images angles of close-up shots.
This insect has a characteristic with a small and elongated growth texture and has three pairs of legs that are the same as the texture of a grasshopper's legs and also these insects have a pair of long whiskers and of course have a very close resemblance to crickets.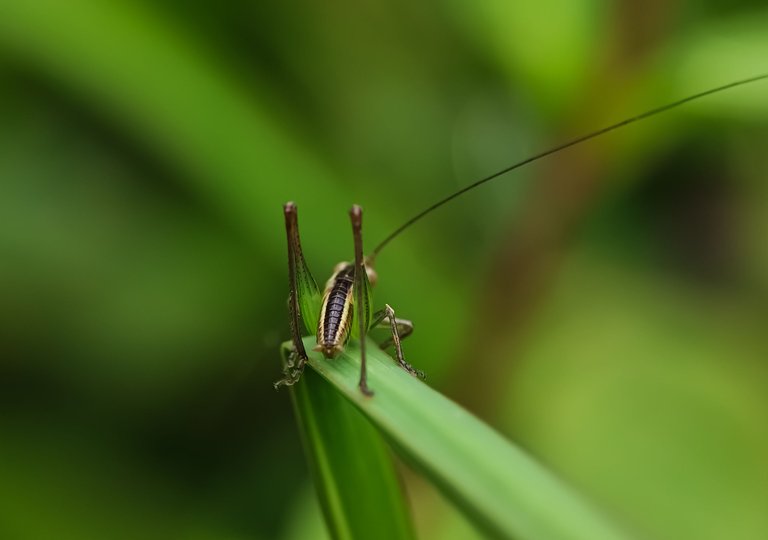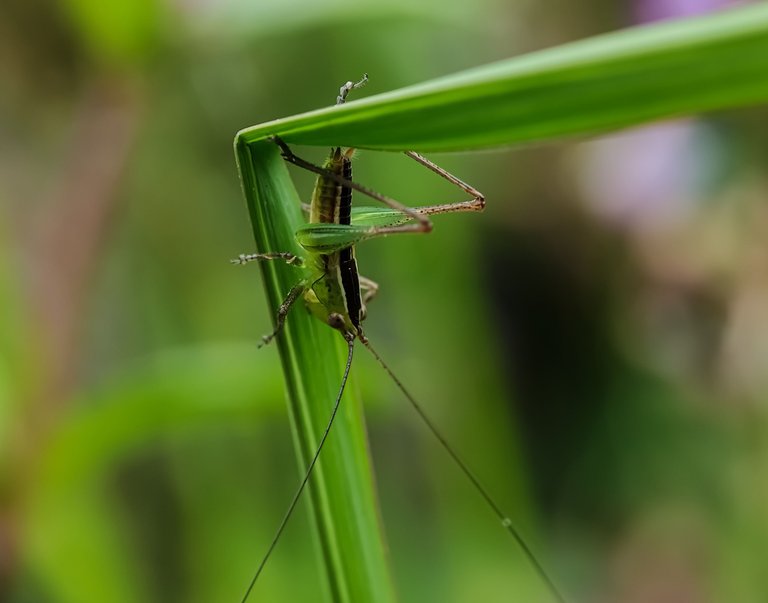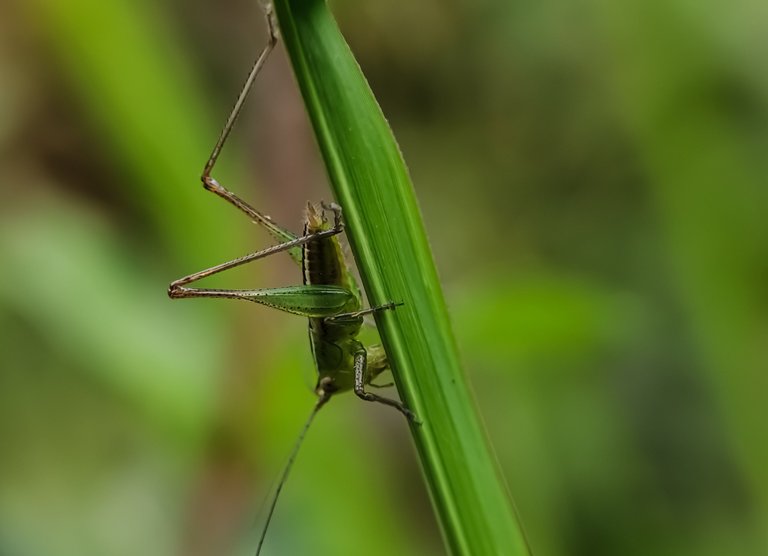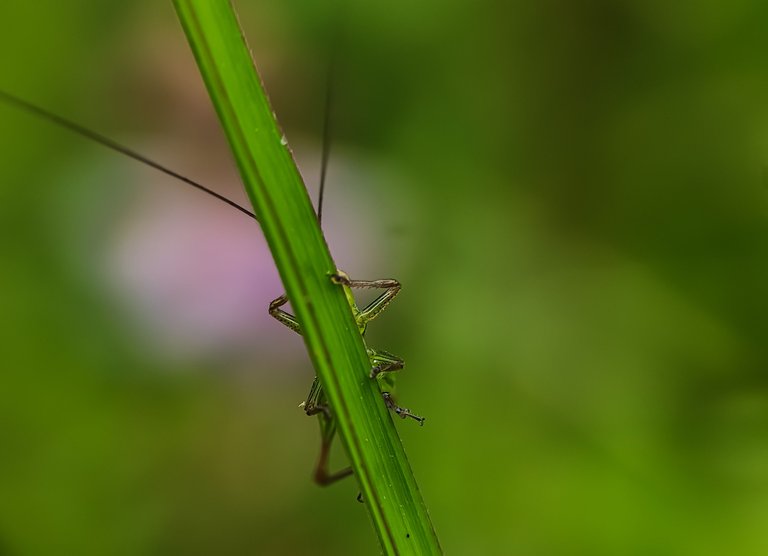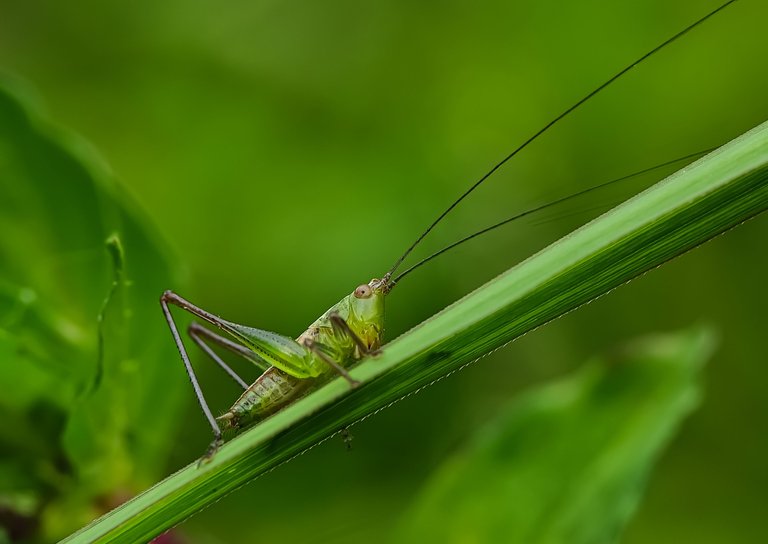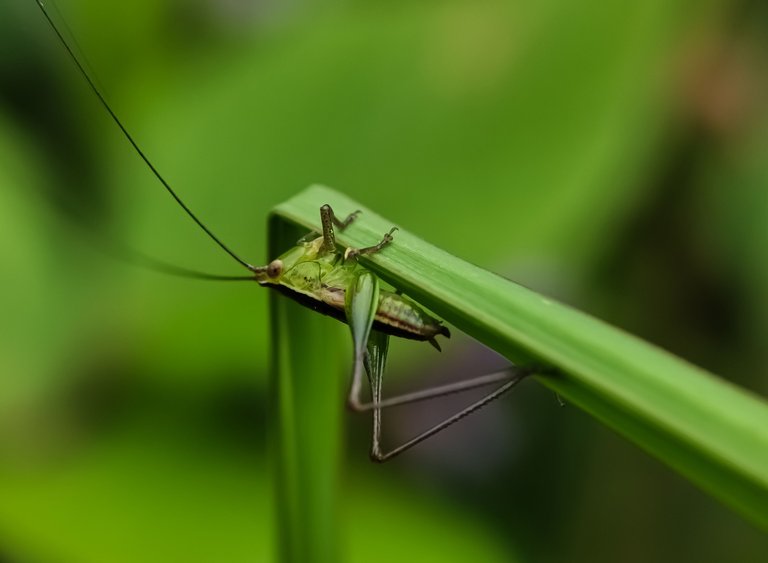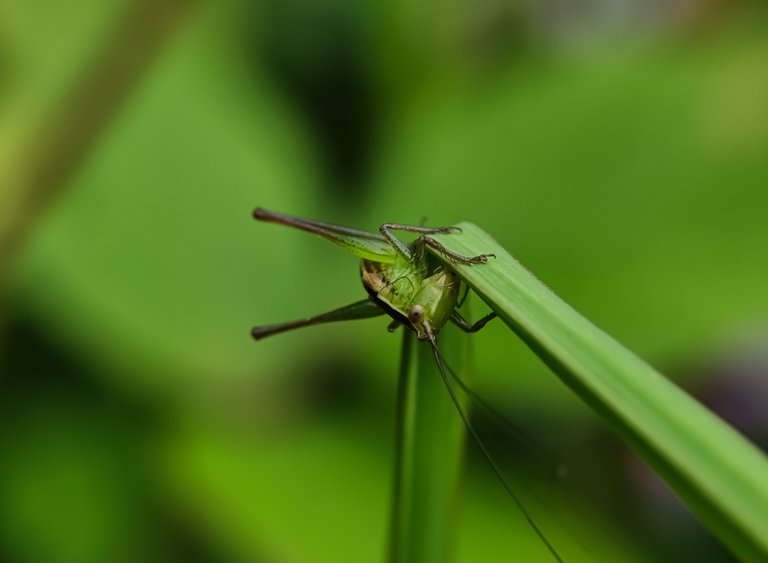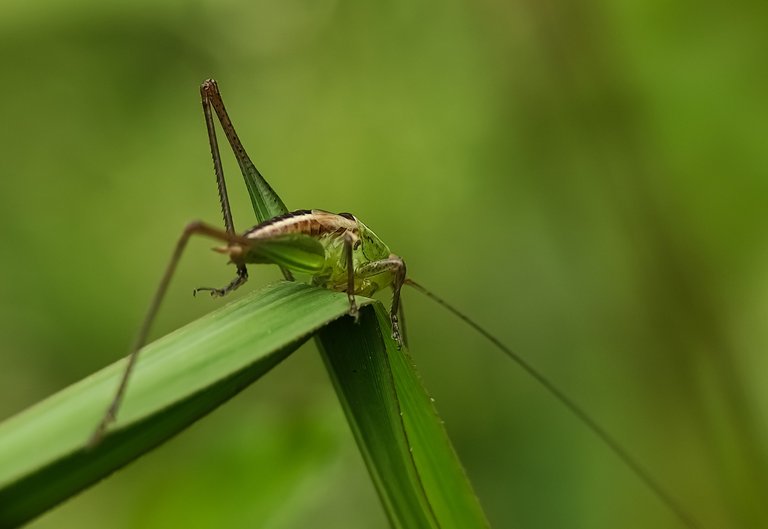 These insects have a distinctive colored band texture that looks stunning and they are one of the small insects that are quite active.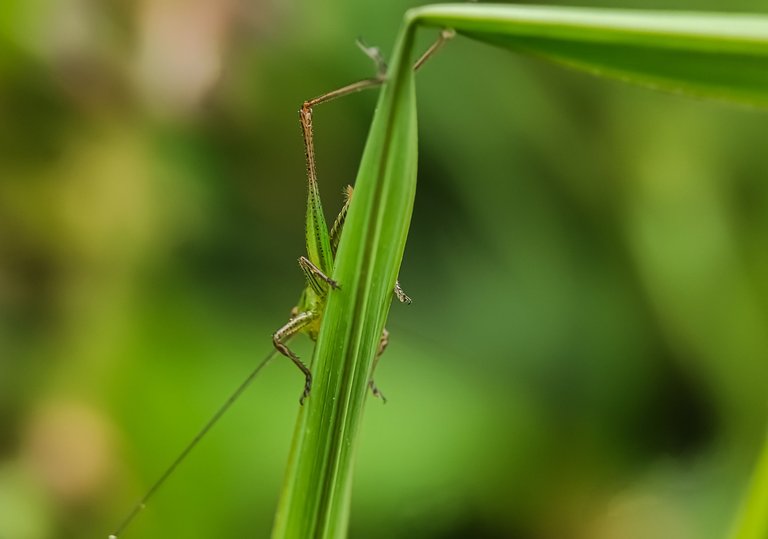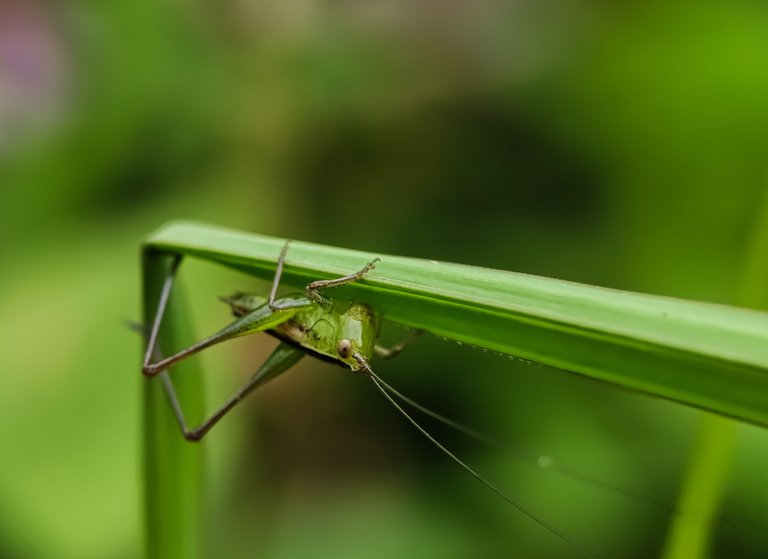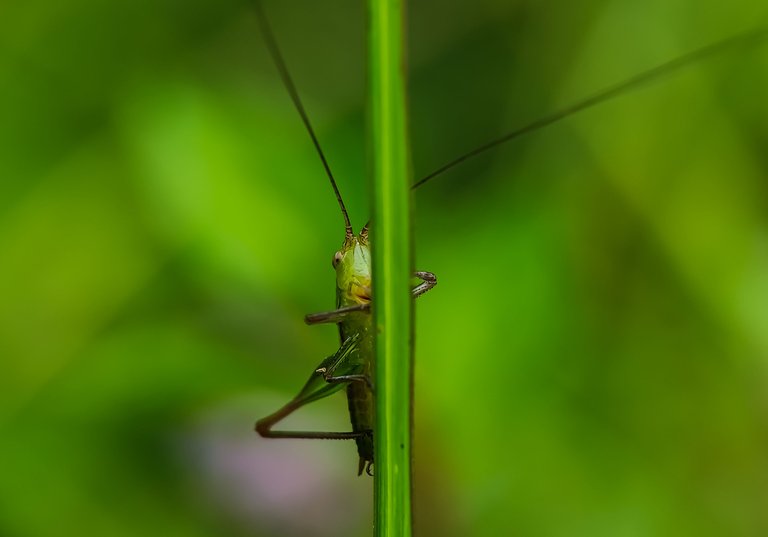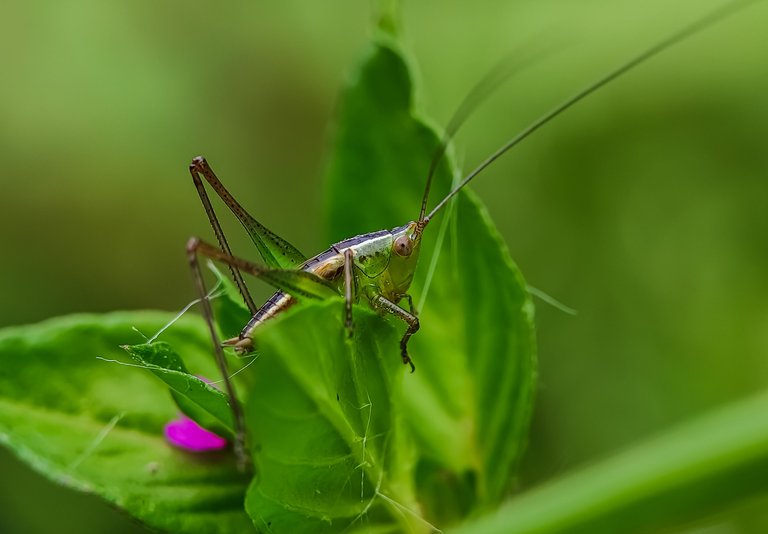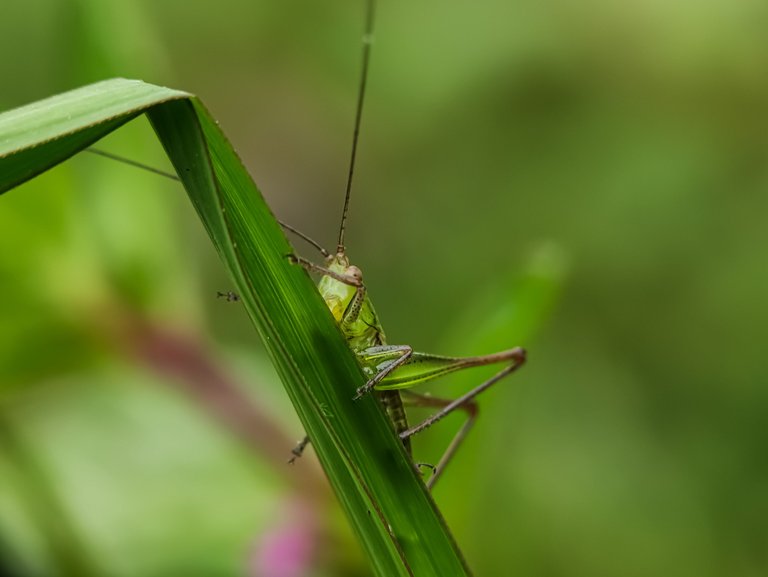 | Camera | Smarphone + macro lens |
| --- | --- |
| Iso | Otomatis |
| Editing | Lightroom app |
| Photographer | @deltasteem |
| Follow me | twiiter |
| My discord | deltasteem#8161 |

---
---