Macrophotography || Grasshopper Melanoplus bispinosus.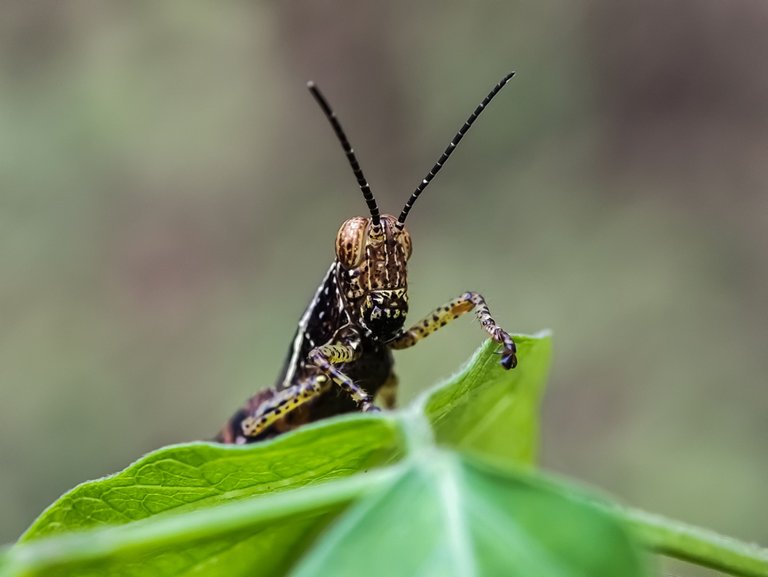 When you walk in an open landscape grass bush environment, of course you often find various species of active insects flying around you, one of which is a grasshopper because they are one of the common insect species that we often encounter in a plant environment with a characteristic texture of colors that look quite diverse.
These little insects that are actively jumping certainly have characteristics that look very attractive if we observe them from a close distance,the beauty and grace of the characteristics of these insects will certainly look so amazing.
And the close-up shooting gives me a little more opportunity to always enjoy the grace of the various types of insects that I encounter every day when I walk around the neighborhood while spending the afternoon before night falls and the insect that I found in my publication today is a grasshopper Melanoplus bispinosus which is a rice locust with a distinctive texture of color patterns that look so soft.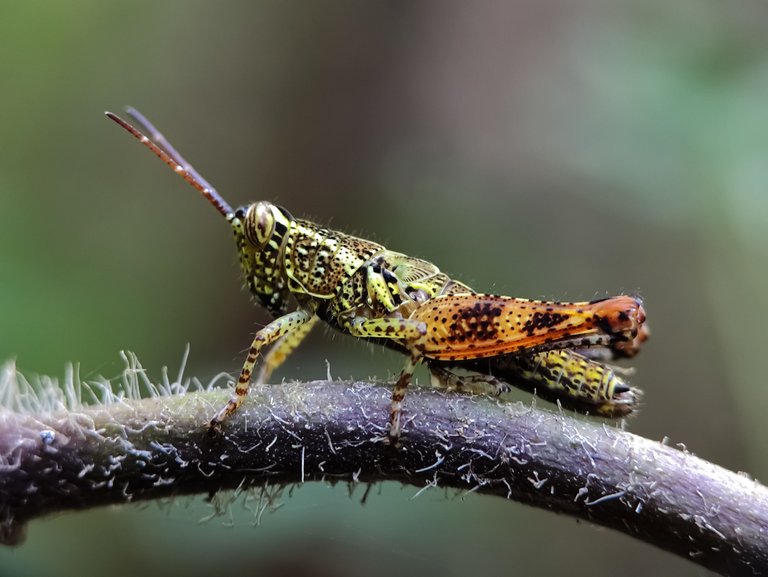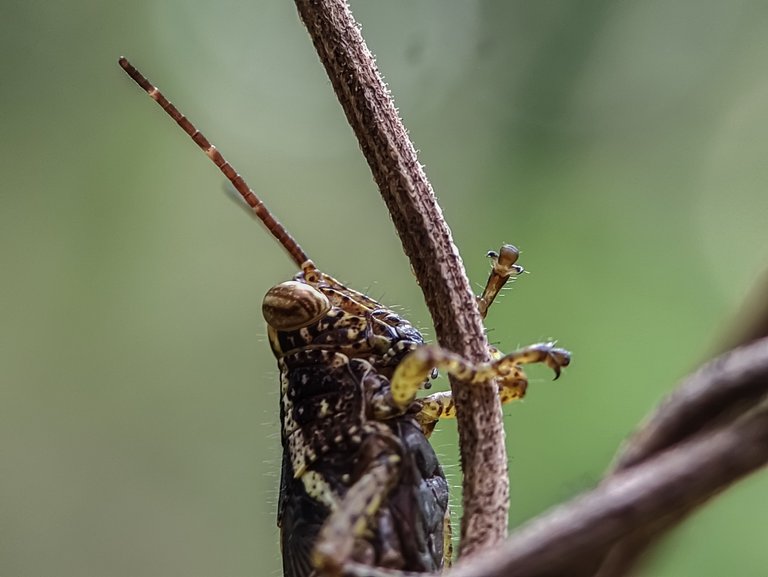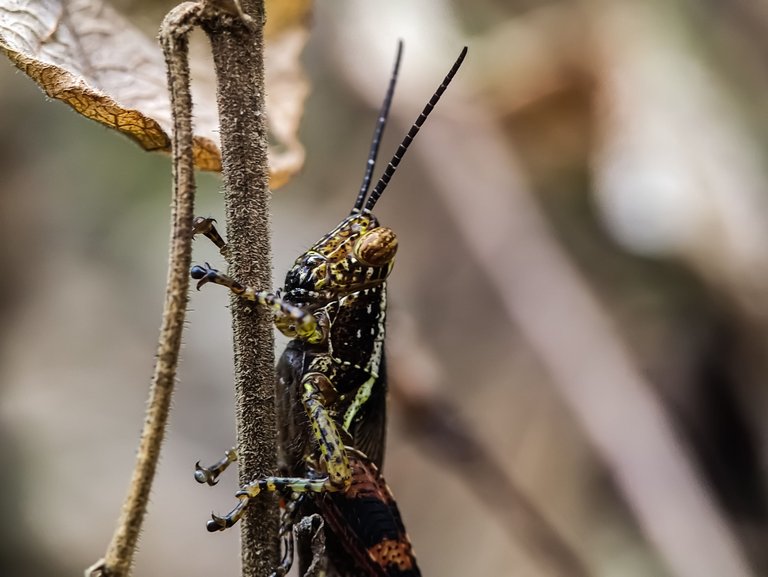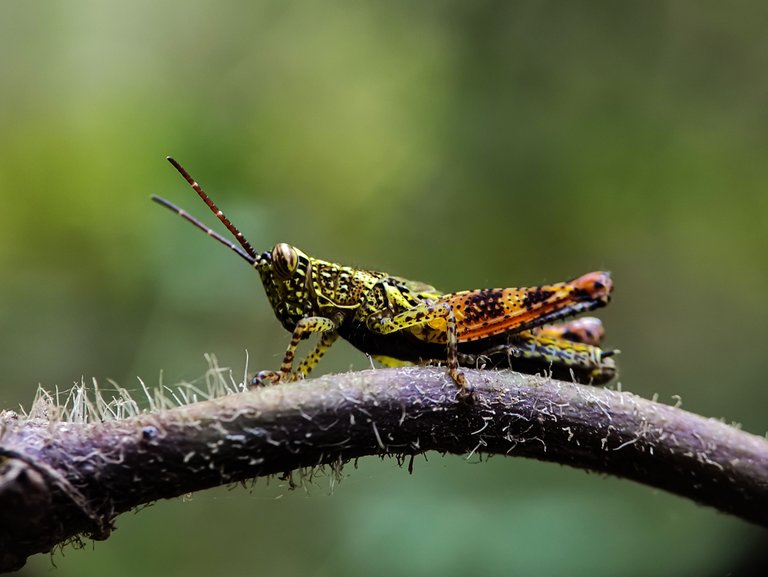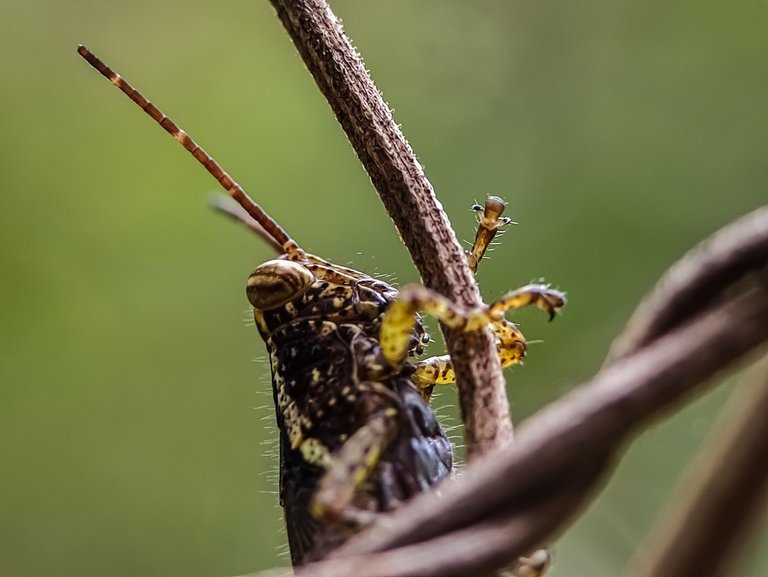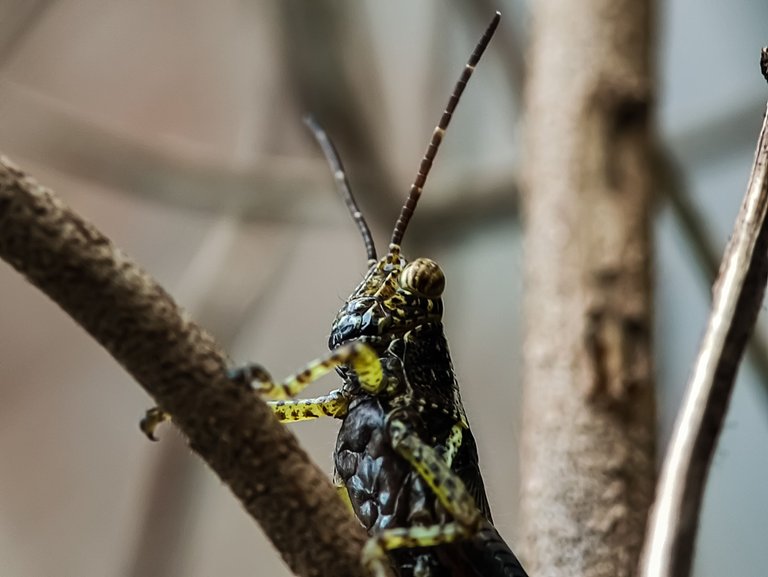 The bright afternoon atmosphere gave me a little more opportunity to capture some of the beauty and grace possessed by these insects in a close-up shooting session.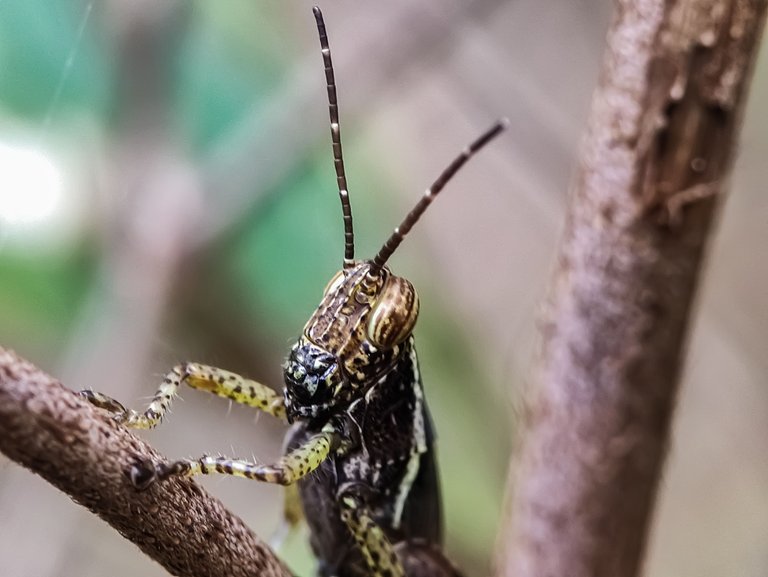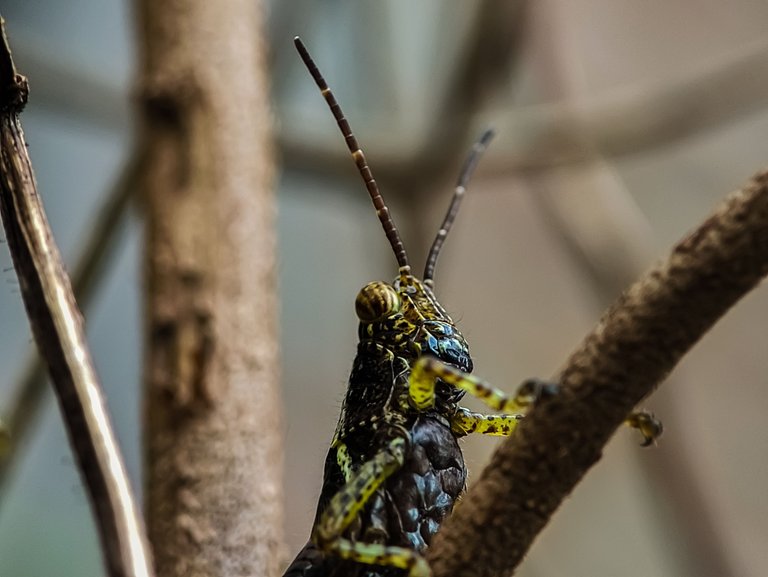 | Camera | Smarphone + macro lens |
| --- | --- |
| Iso | Otomatis |
| Editing | Lightroom app |
| Photographer | @deltasteem |
| Follow me | twiiter |
| My discord | deltasteem#8161 |

---
---