Monomad Challenge || Ground orchid flower crown.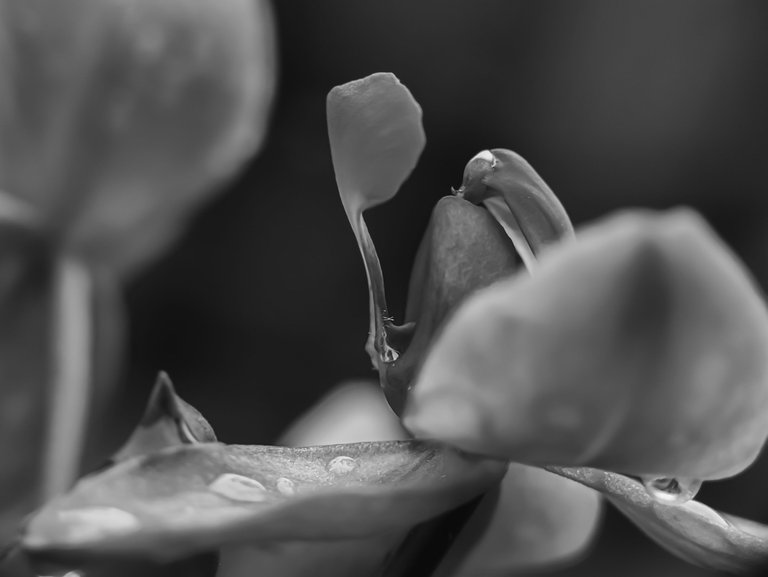 My contribution to the #monomad challenge hosted and curated by @monochromes.
In today it rained a bit heavily from morning to evening and of course this is not a good weather day to spend a lot of time outdoors and it seems that drizzly weather like this will always be there at random times during this December.
And this is one of the good weather for us rice farmers around the village who are currently only using rainwater as a source of water for rice plants after the rice seed planting period ended some time ago and towards the end of the day when the drizzling rain stopped, I went out to the yard of the house to take some close-up shots images of the purple orchid flower buds Spathoglottis plicata which is blooming beautifully in the yard, the beauty and characteristic of the elegance of the petals with the tiny crowns that are owned by the orchid flowers also looks so stunning and village people often call it a ground orchid flower plant.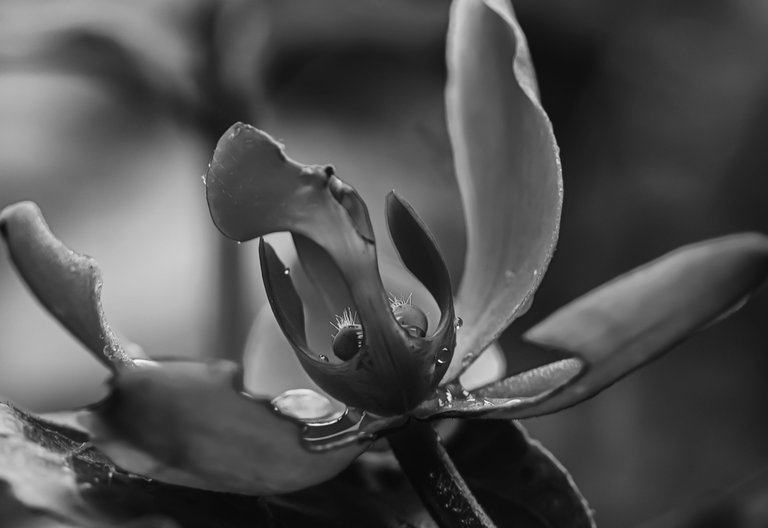 Some of the remaining raindrops that made an impression on the surface of the petals of the orchids also looked so stunning and even though the evening sky looked a little overcast, I felt lucky enough to be able to get some of the elegant details that these orchids and this time I tried to take some close-up shooting details of this beautiful flower crown in several black and white shooting angles.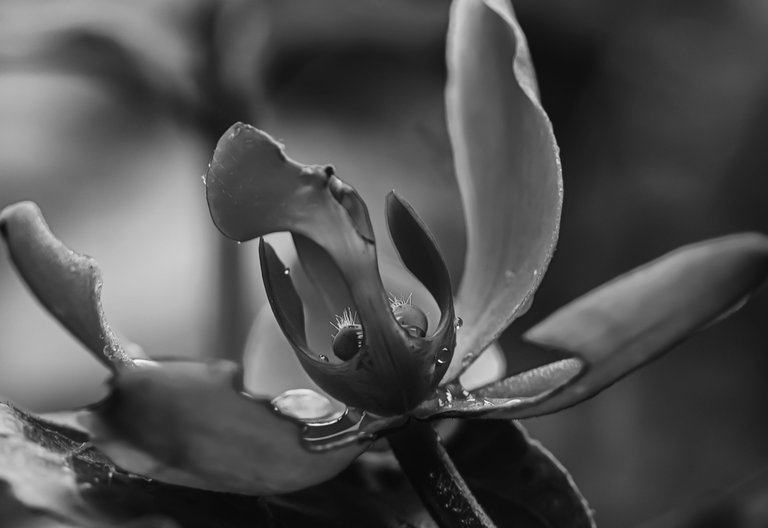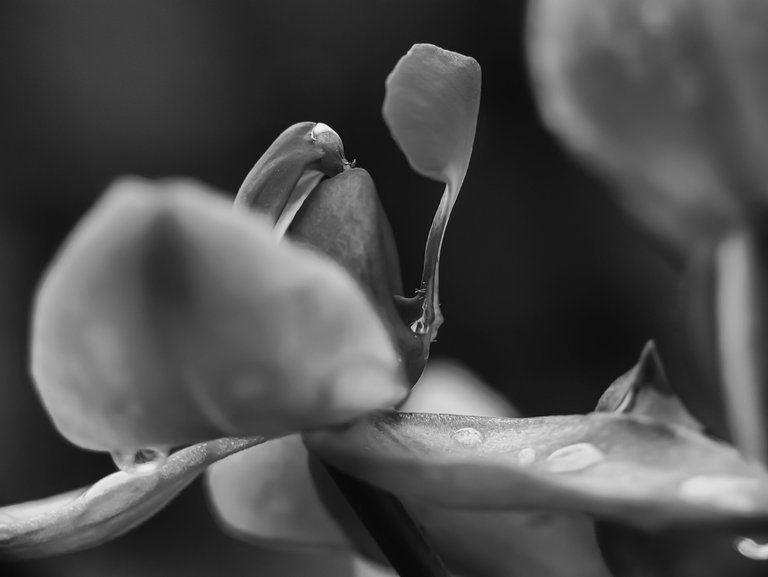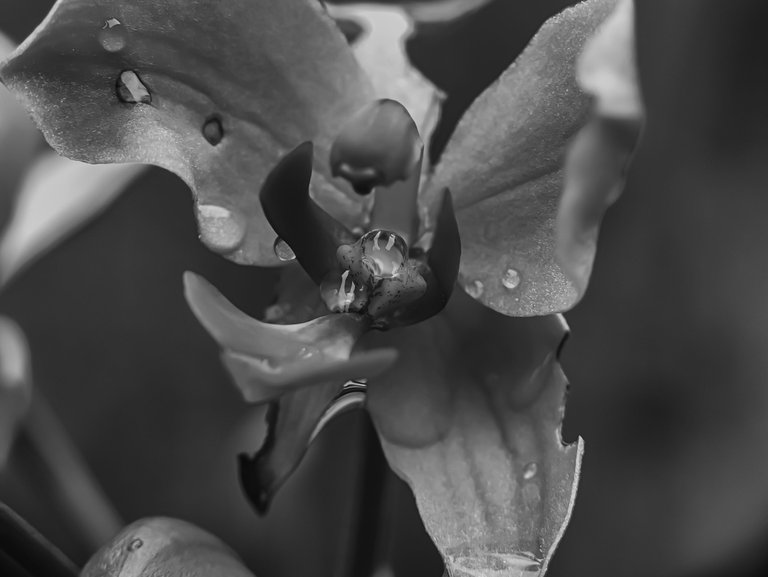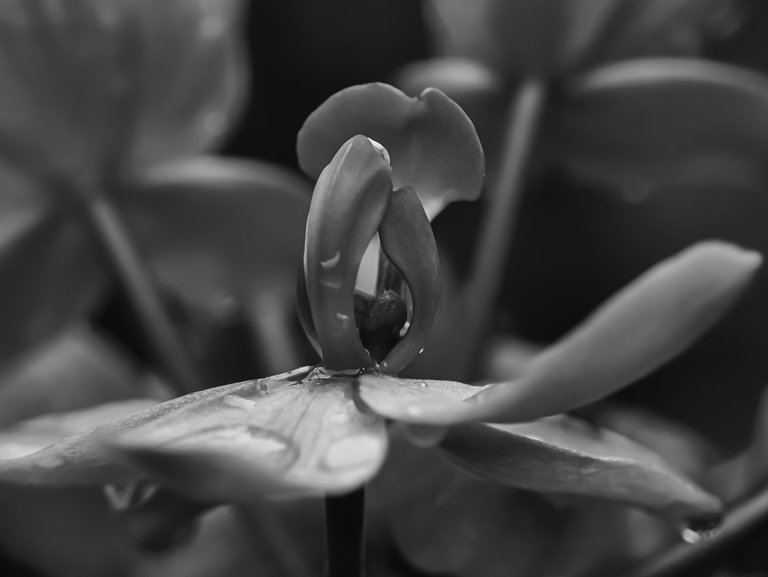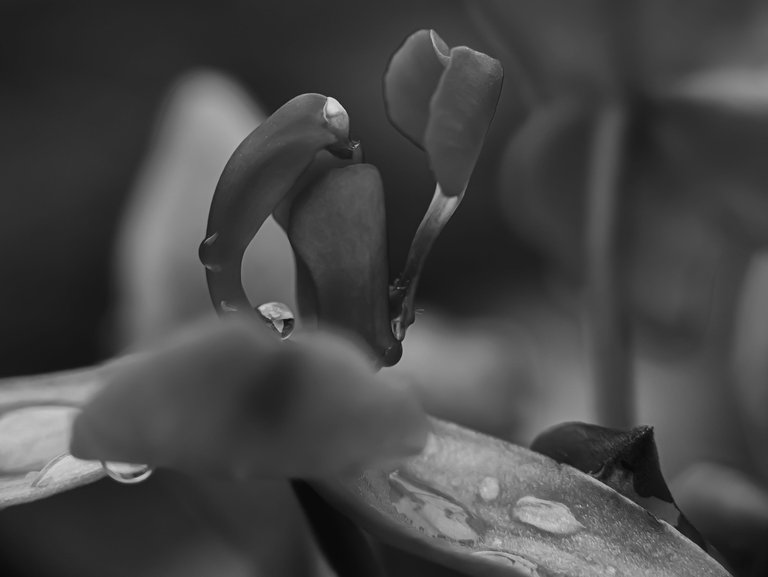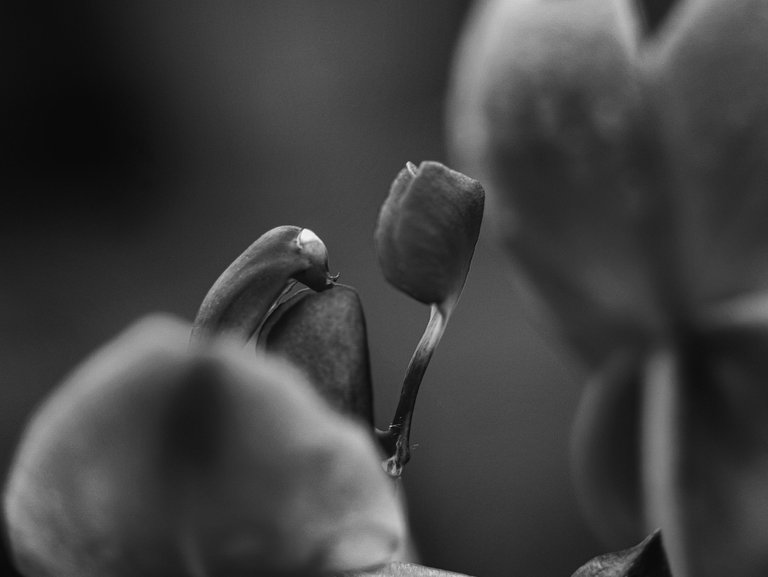 | Camera | Smarphone + macro lens |
| --- | --- |
| Iso | Otomatis |
| Editing | Lightroom app |
| Photographer | @deltasteem |
| Follow me | twiiter |
| My discord | deltasteem#8161 |

---
---