Monomad Challenge || Spiders of the genus Argiope.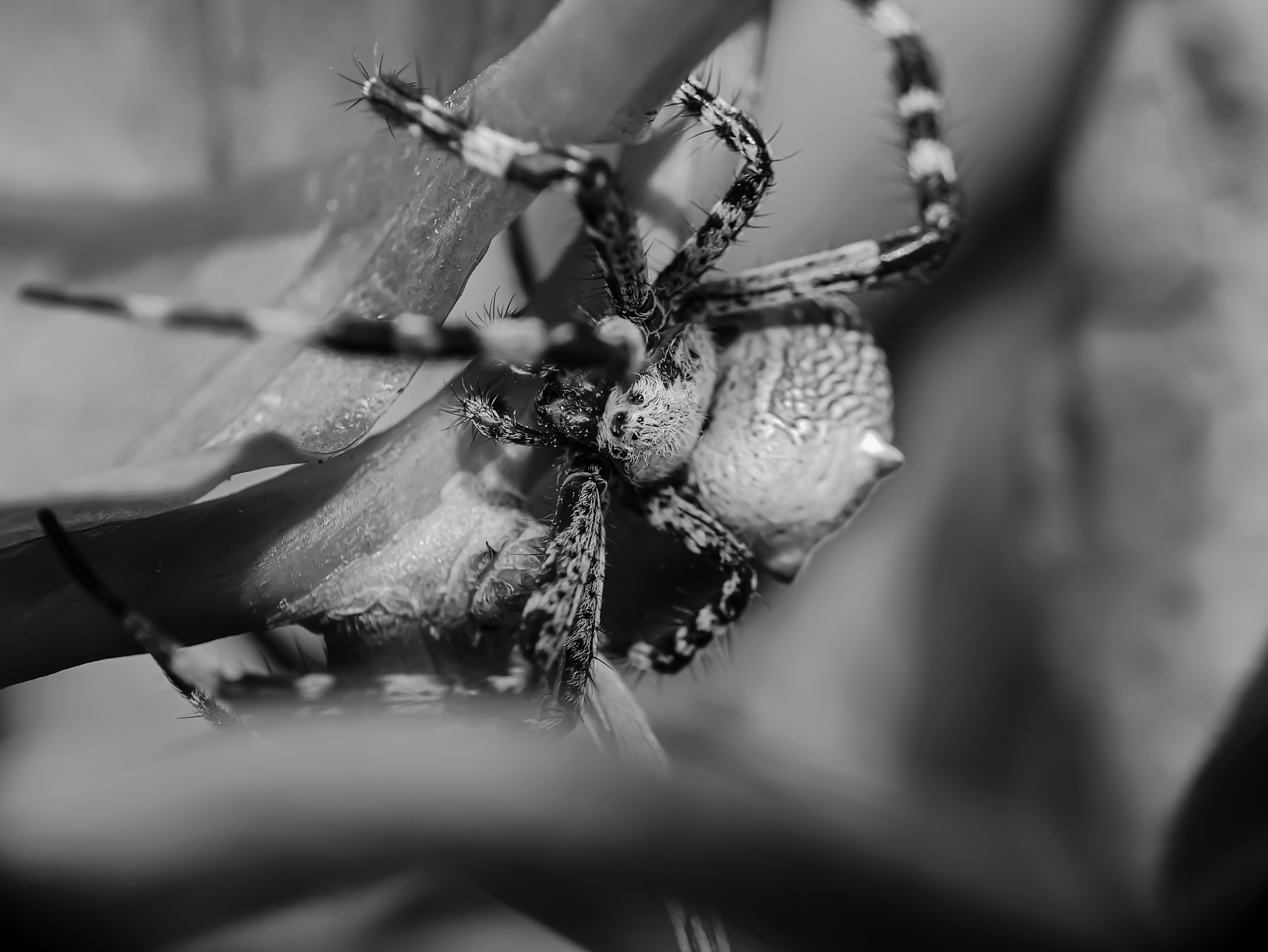 My contribution to the #monomad challenge hosted and curated by @monochromes.
Happy weekend my freind hiveans ! in the day atmosphere of this sunny weekend,when late afternoon arrive I filled my afternoon by continuing activities in the farm environment to clean some weeds that had started to grow around the hedge.
The sunny afternoon atmosphere with a gentle breeze that was so calming made me so excited to clean the sweet green grass that was starting to grow ride the old fence made of wood to divide the agricultural land on the edge of the village rice fields.
The agricultural environment in the south, west is bordered by vacant land filled with green bushes and is owned by local residents, while the north is bordered by rice fields and the east is bordered by rice fields.
And while I was clearing the green bushes around the southern fence of the farm, I accidentally destroyed a cobweb house building Genus Argiope who makes a house around those green grass bushes.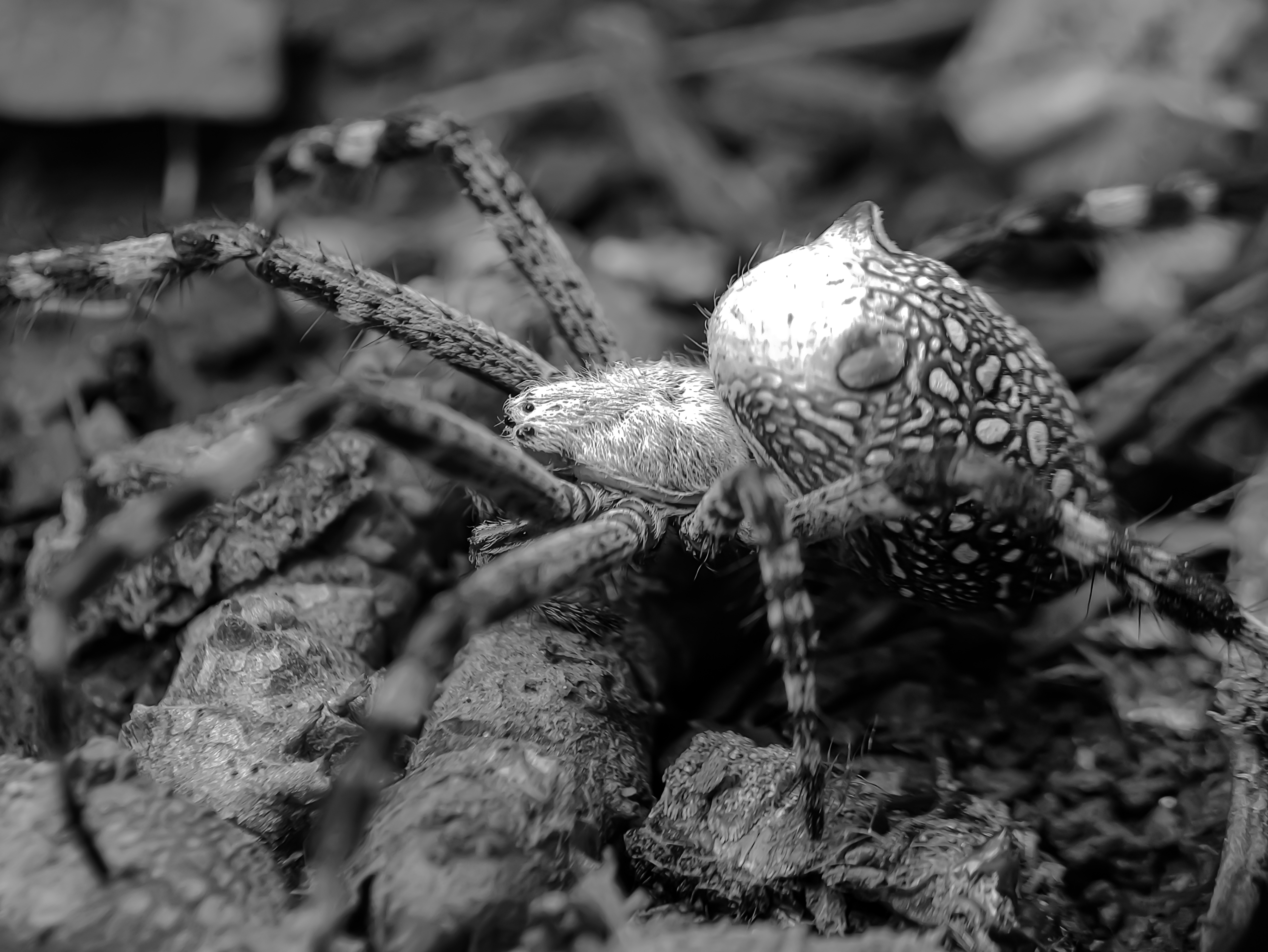 I only realized the spider's presence from around the fence when I returned to collect weeds to burn and I found them around the ground.
These spiders have a textured color combination that looks so unique with the characteristics of their long legs and they have very fast movements.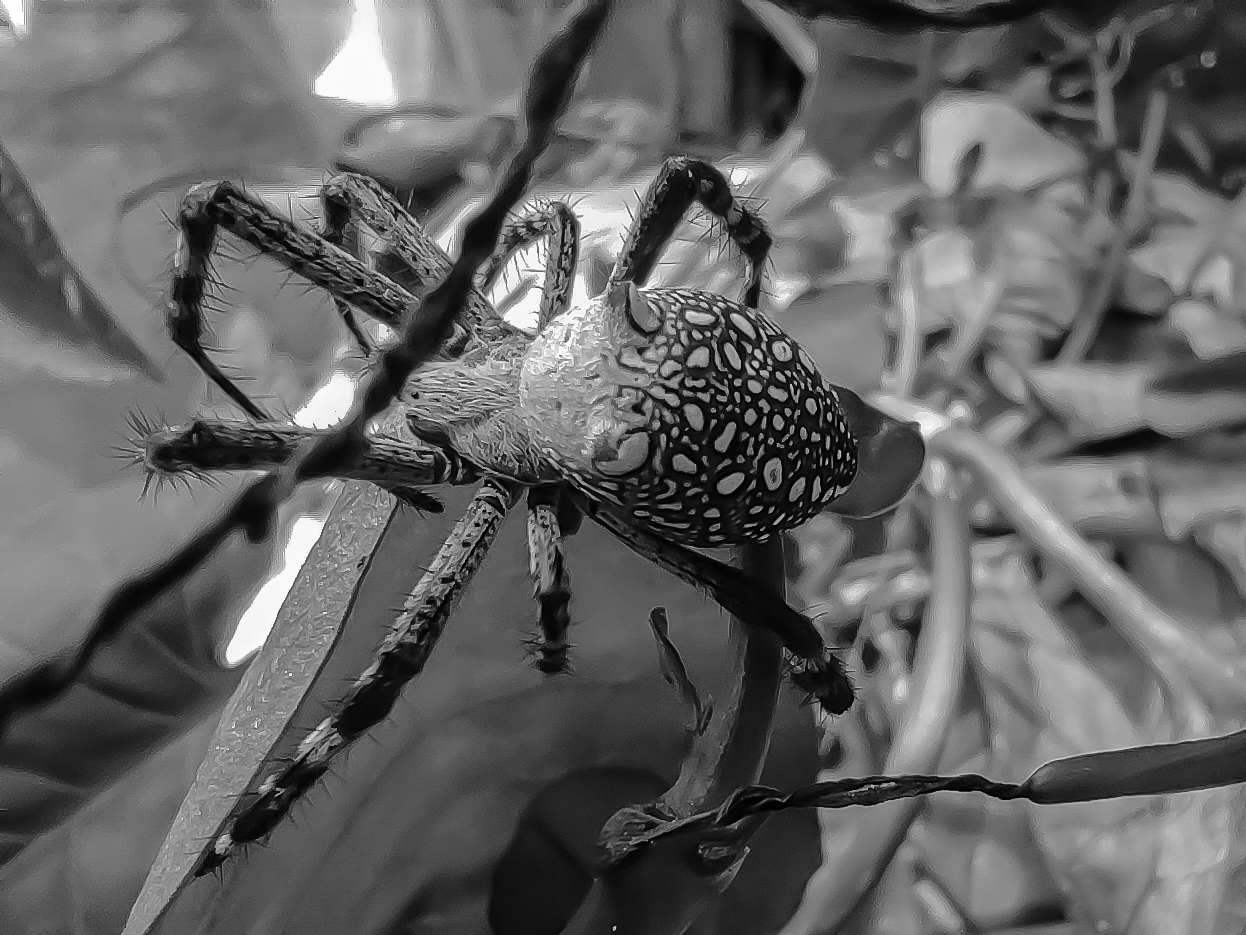 And I decided to take some detailed images macrophotography of that spider that I found around that grass.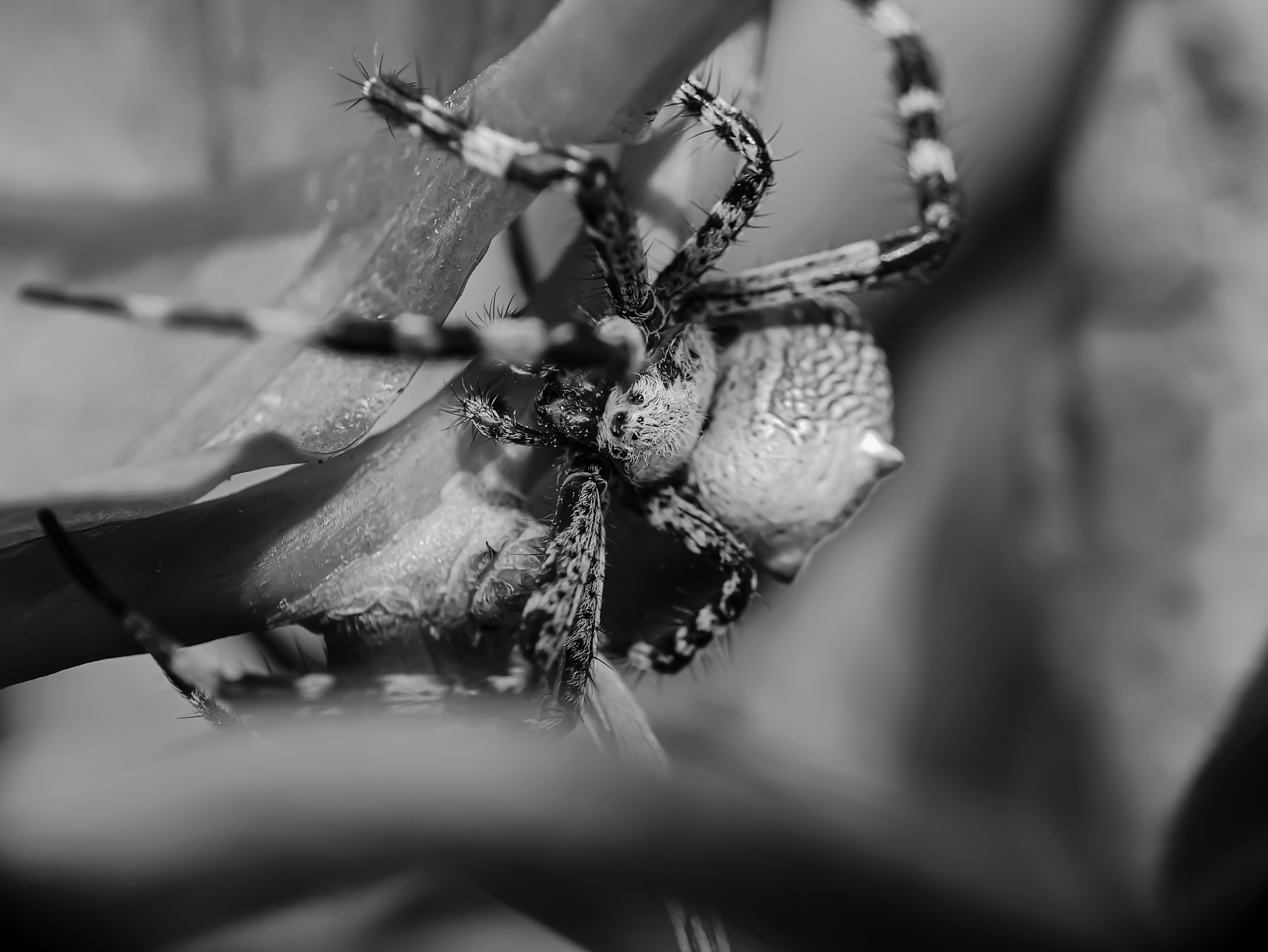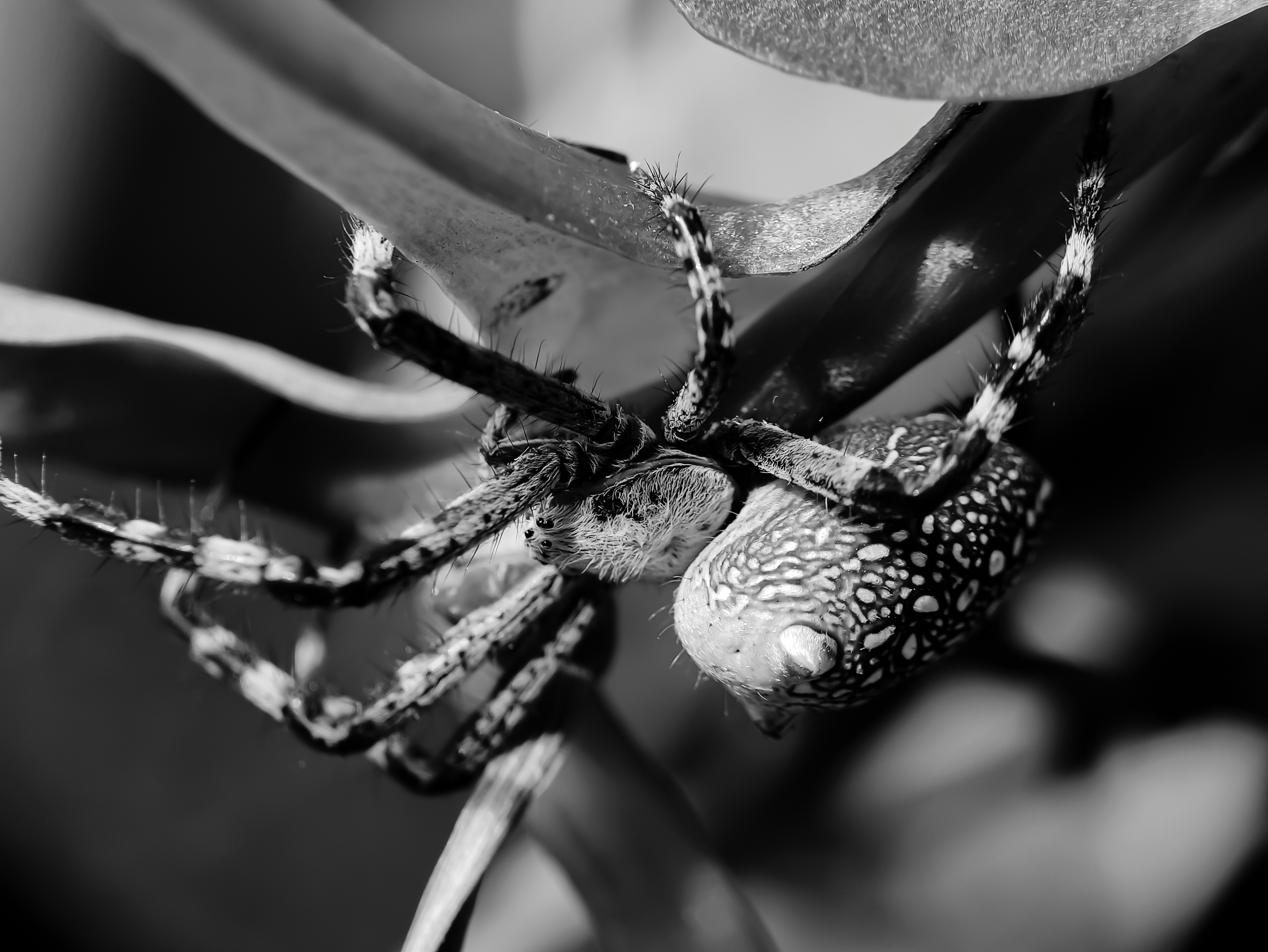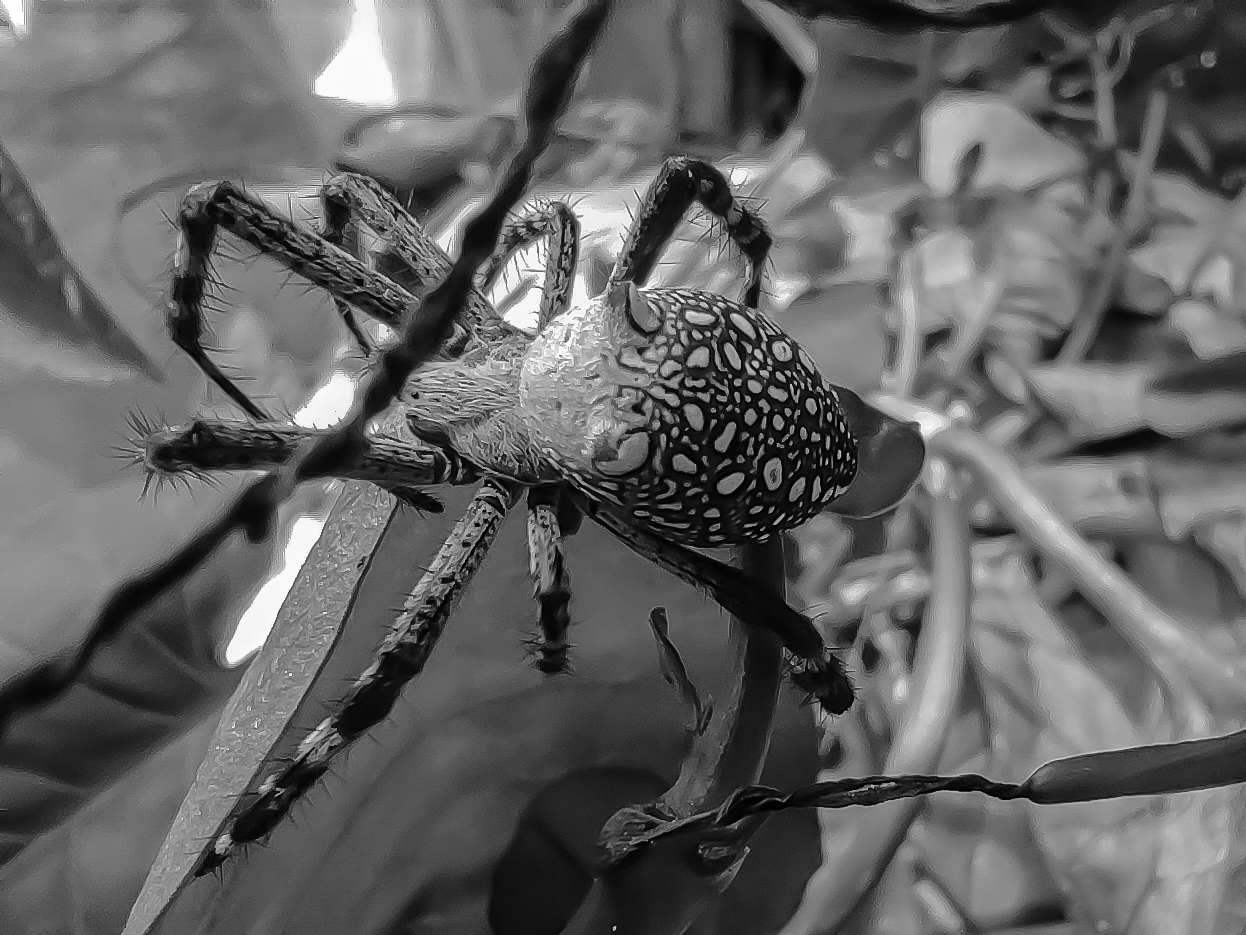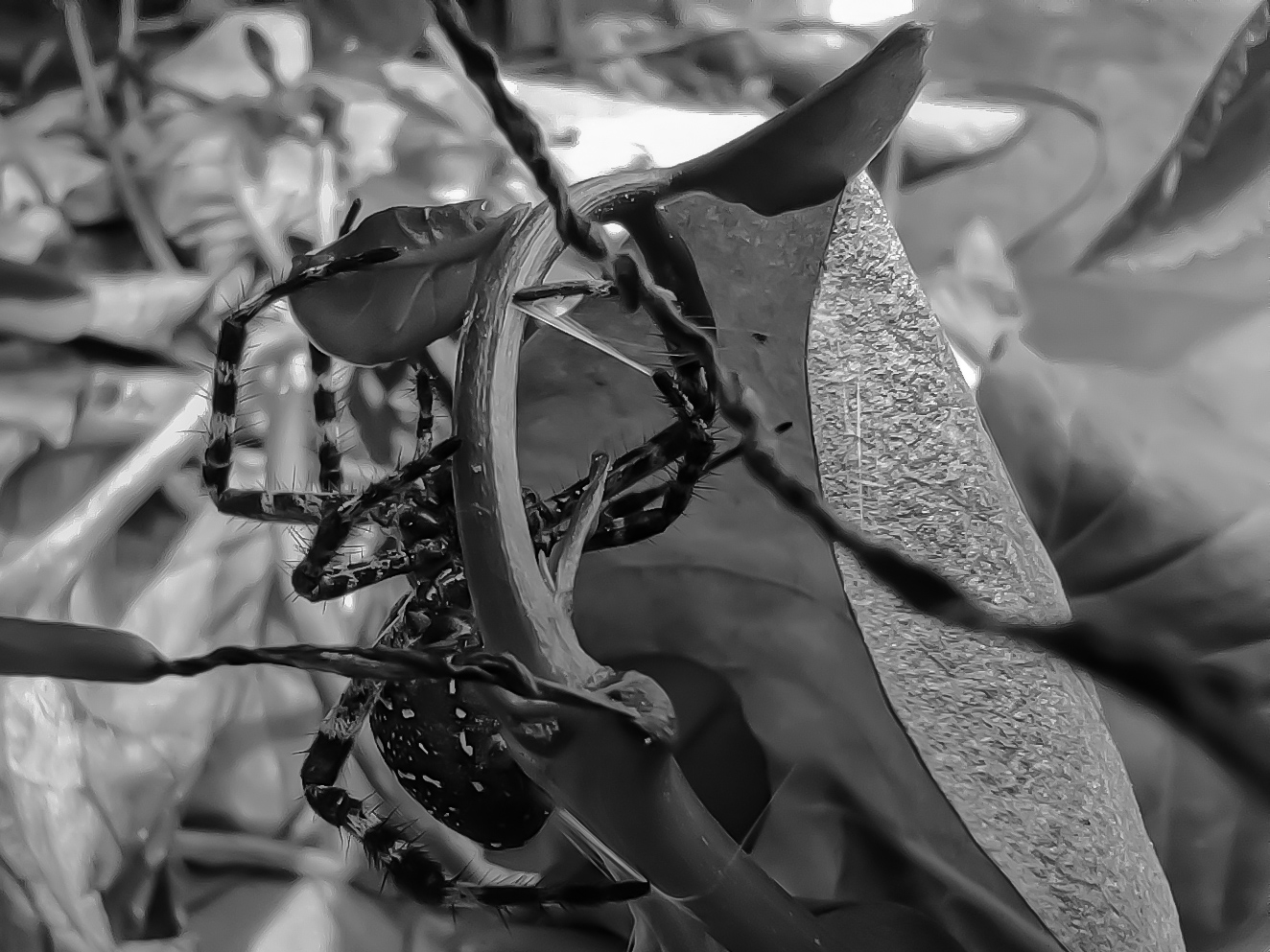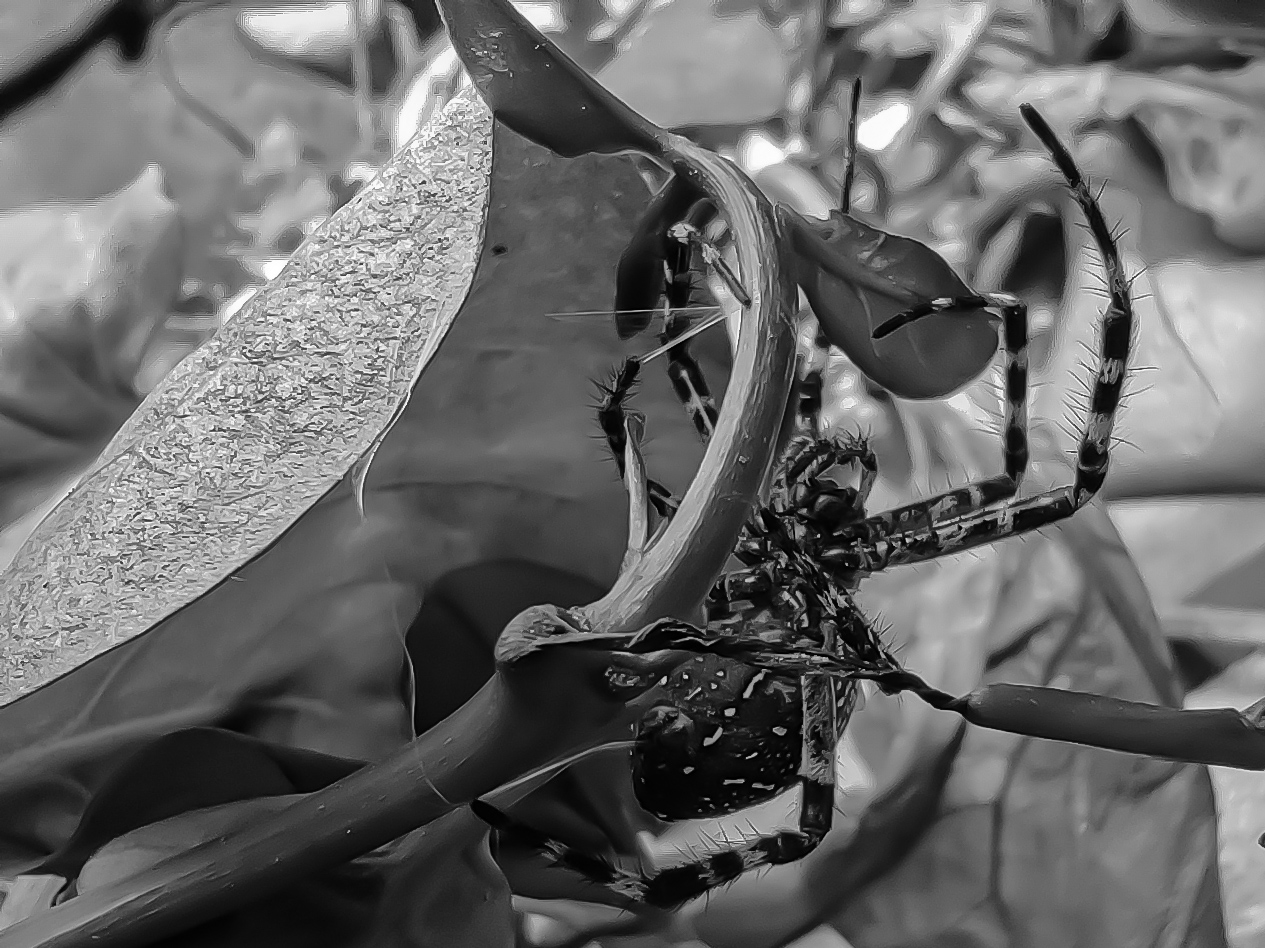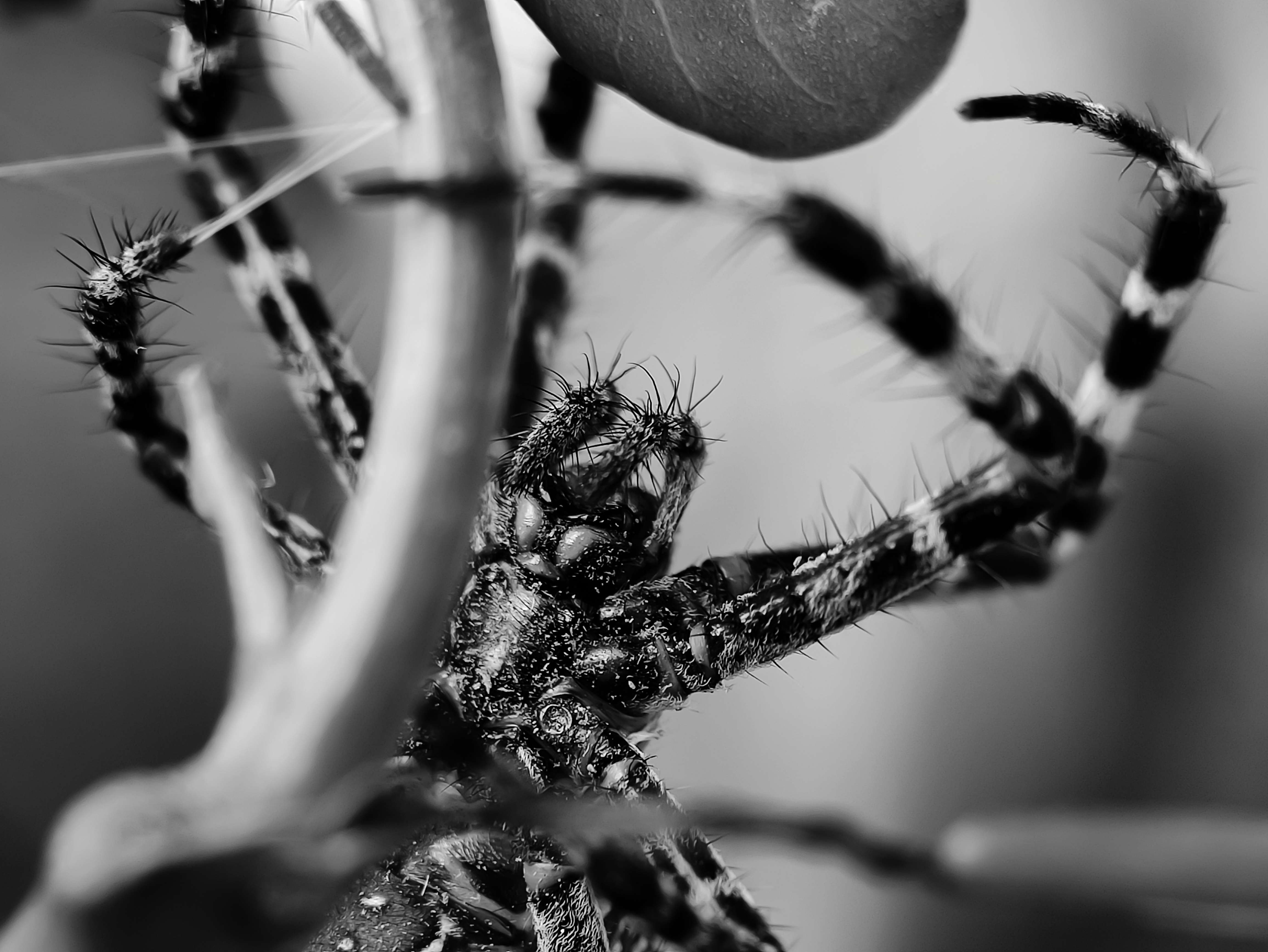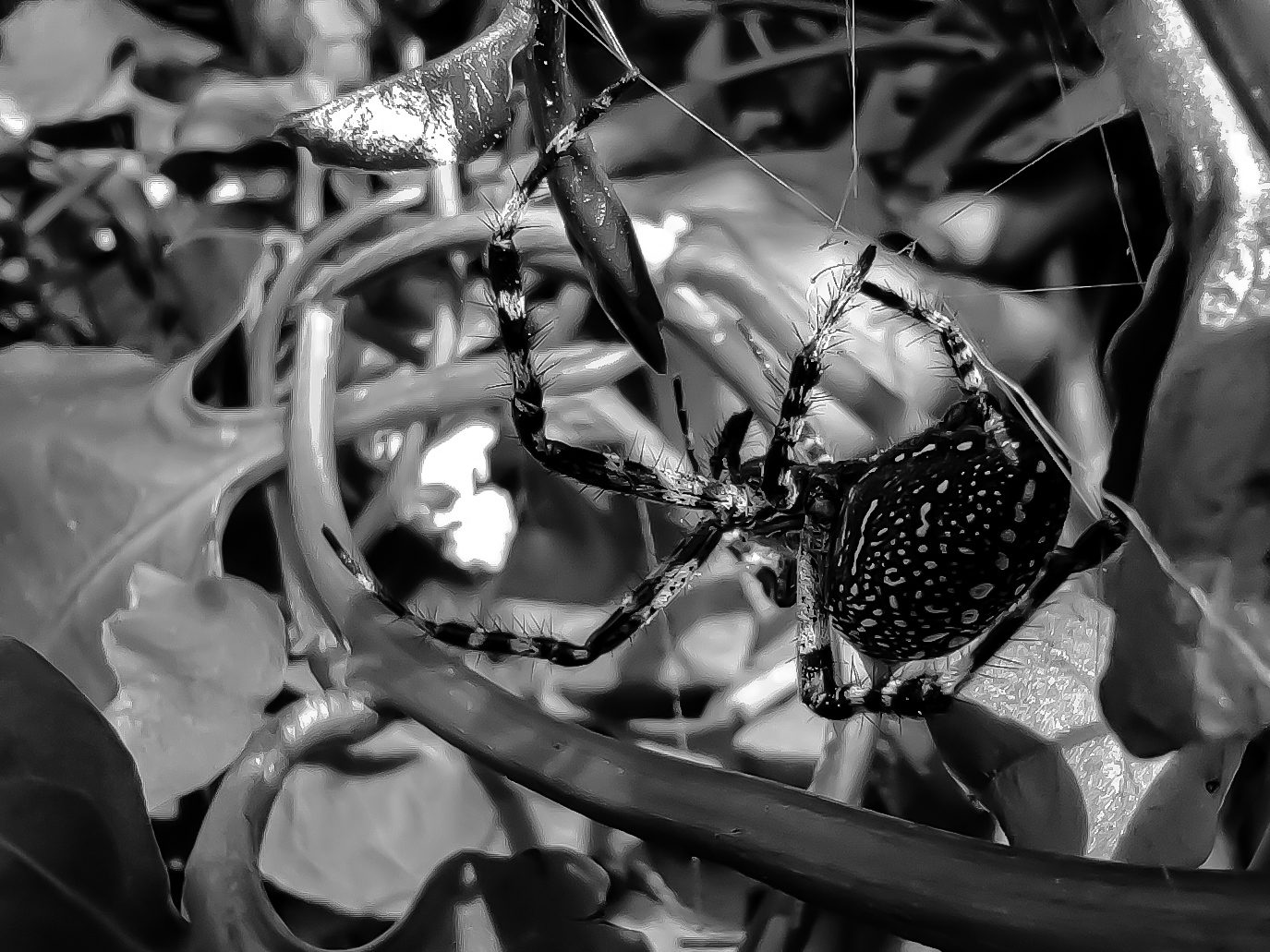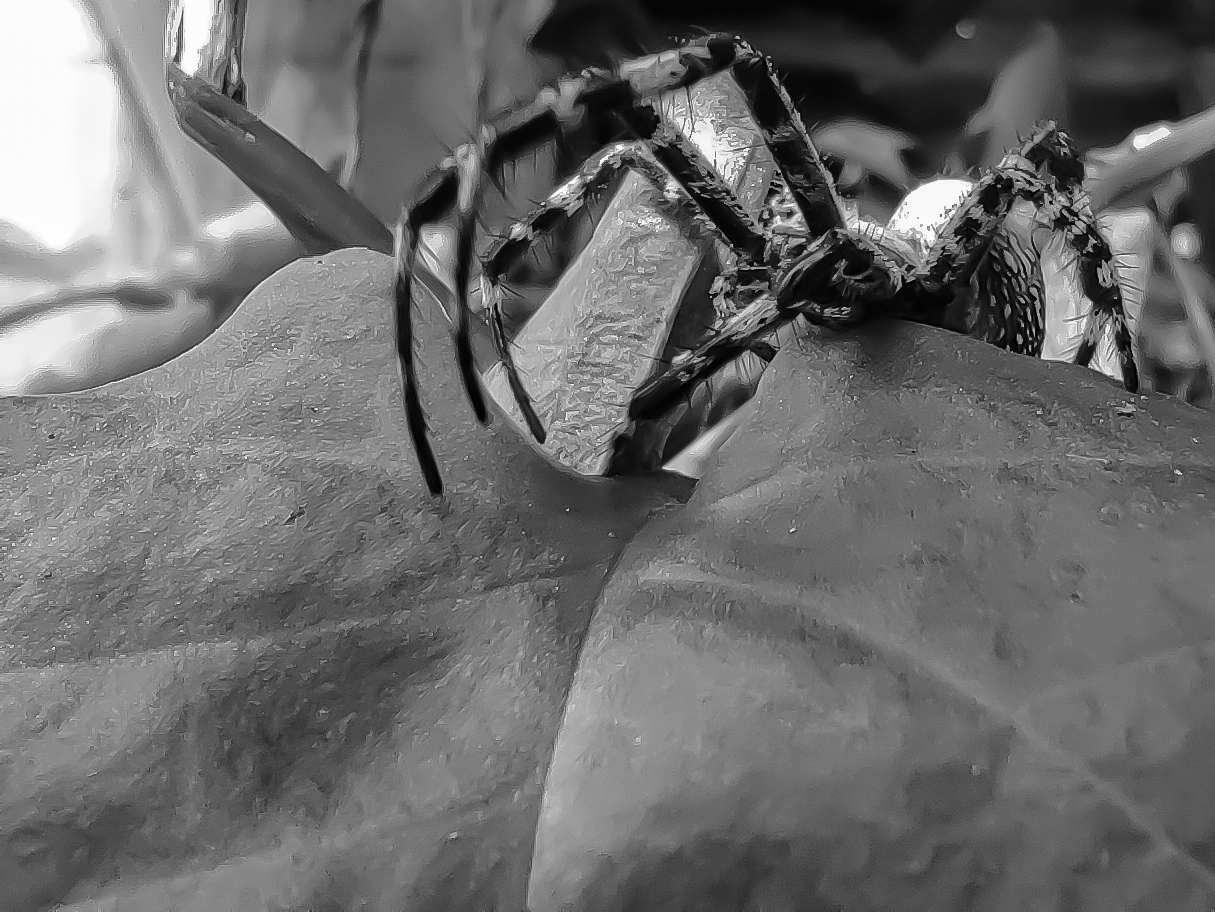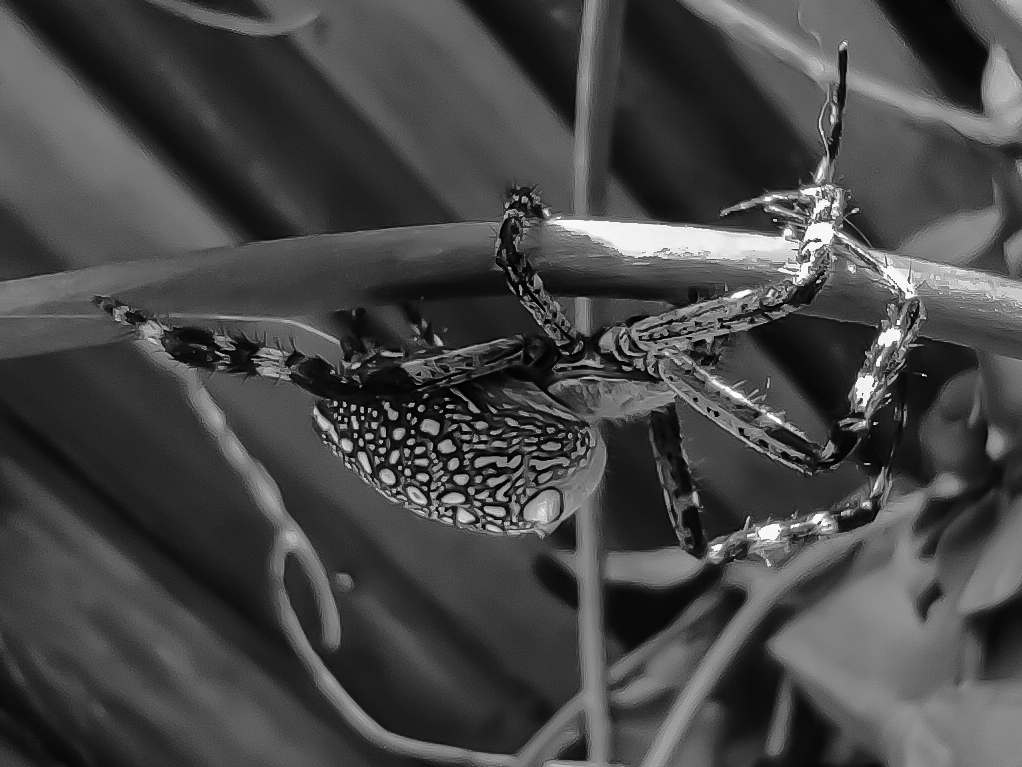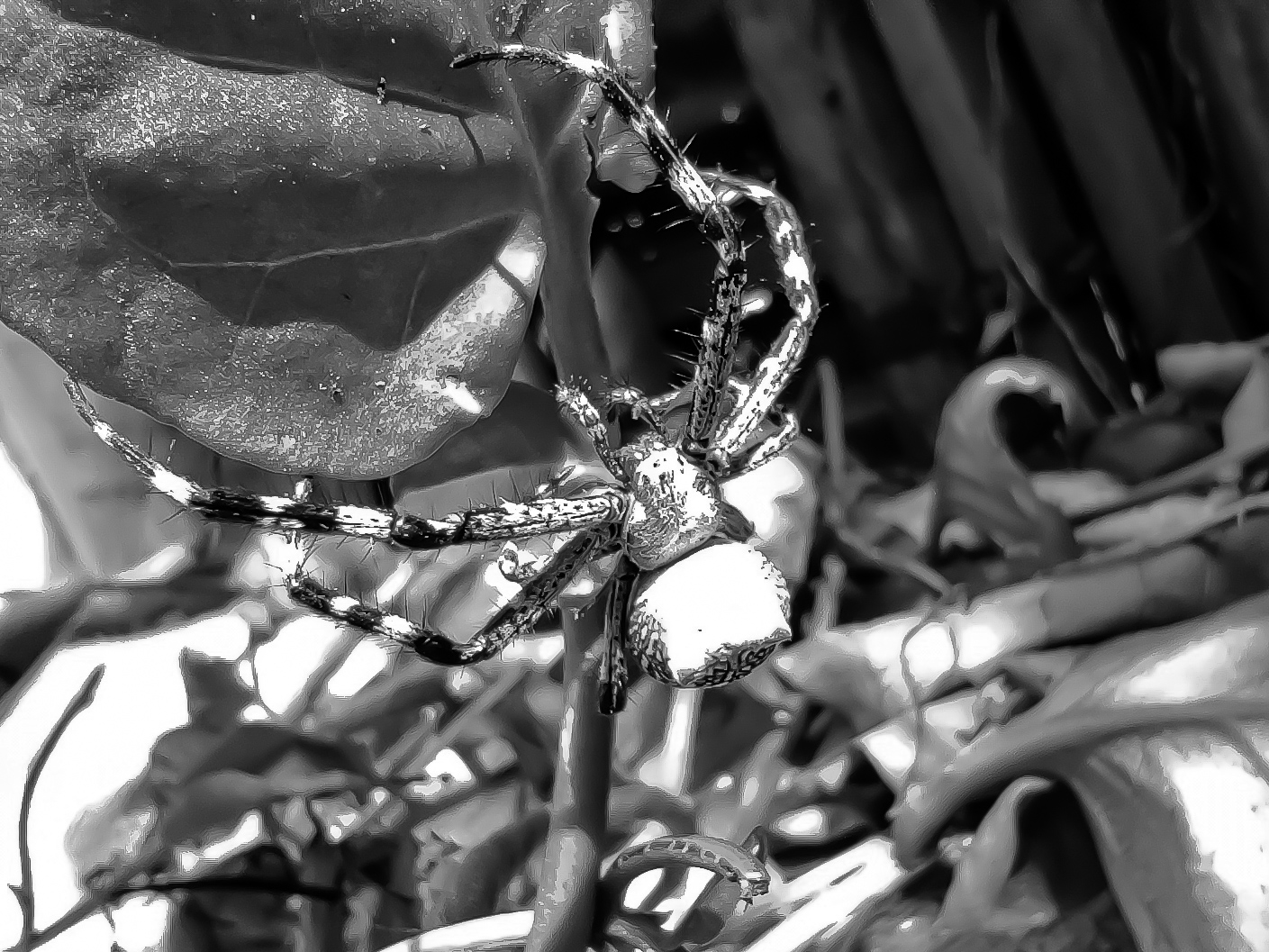 When I approached the external macro lens that I use on my smartphone towards the spiders, they looked so panicked and kept avoiding from in front of my lens and seeing such a situation I decided to replace my lens with semi macrophotography shooting details.
And the shooting details went well and the afternoon atmosphere gave me many opportunities to take detailed images black and white shots of that wild spider.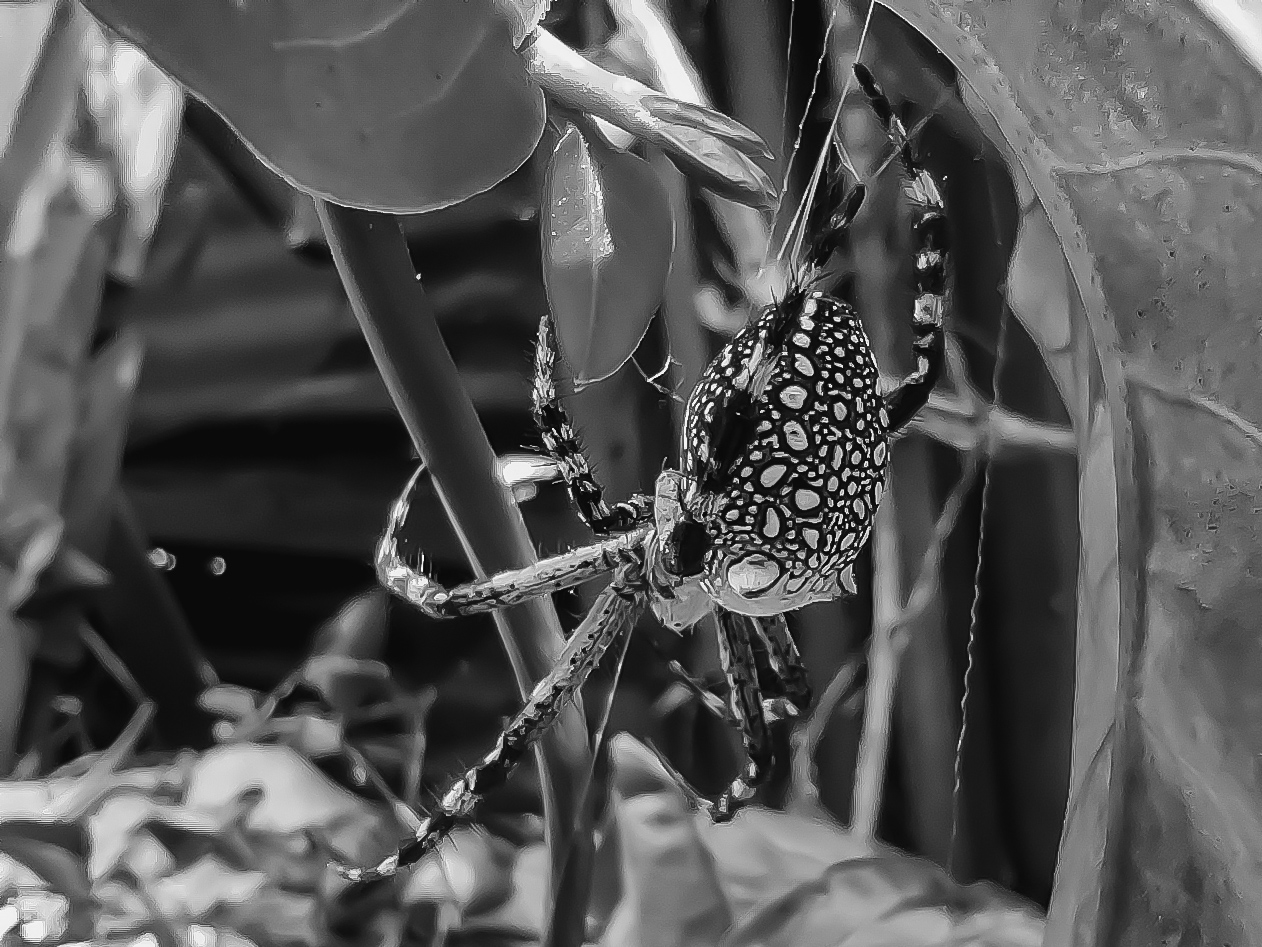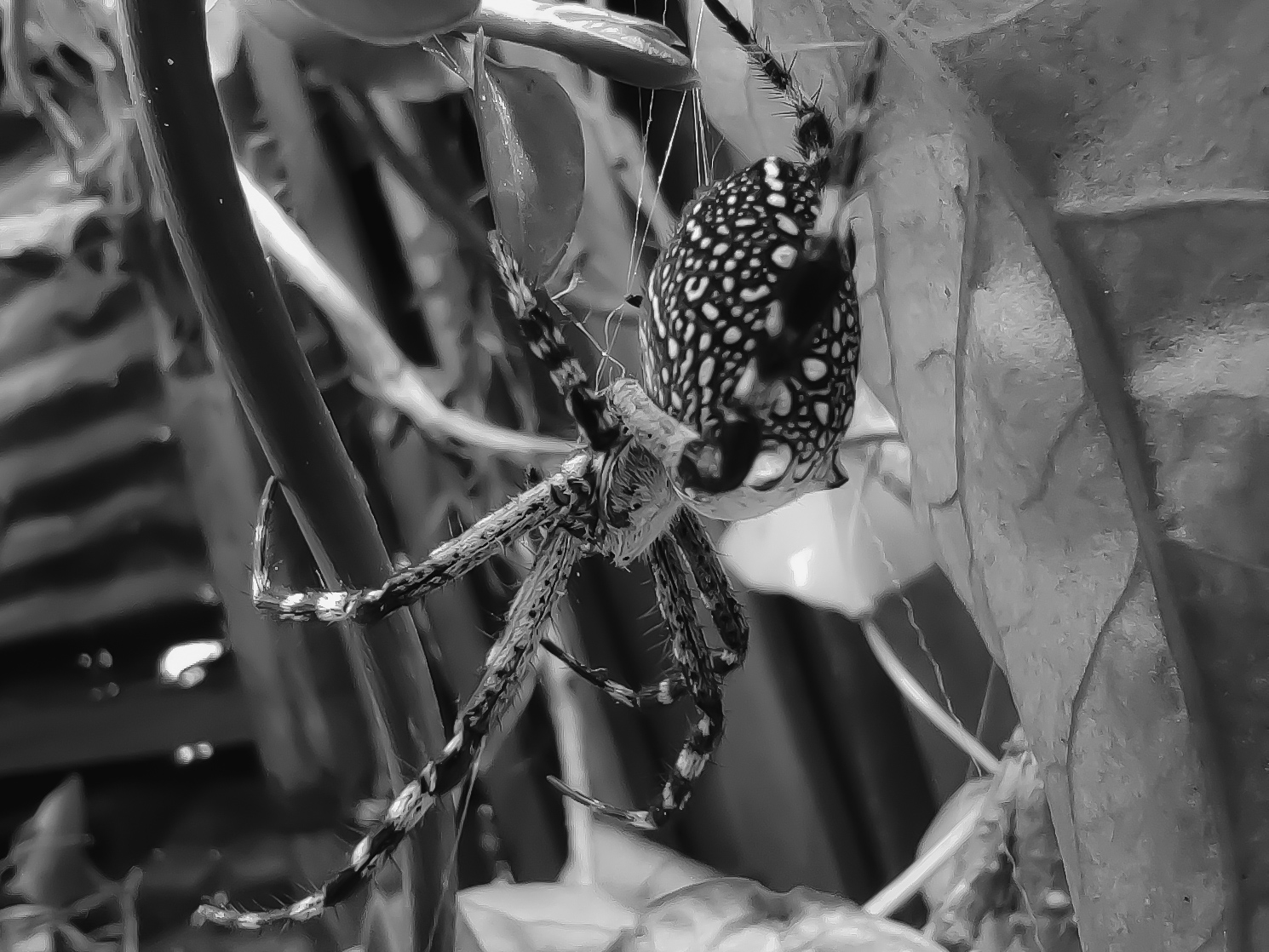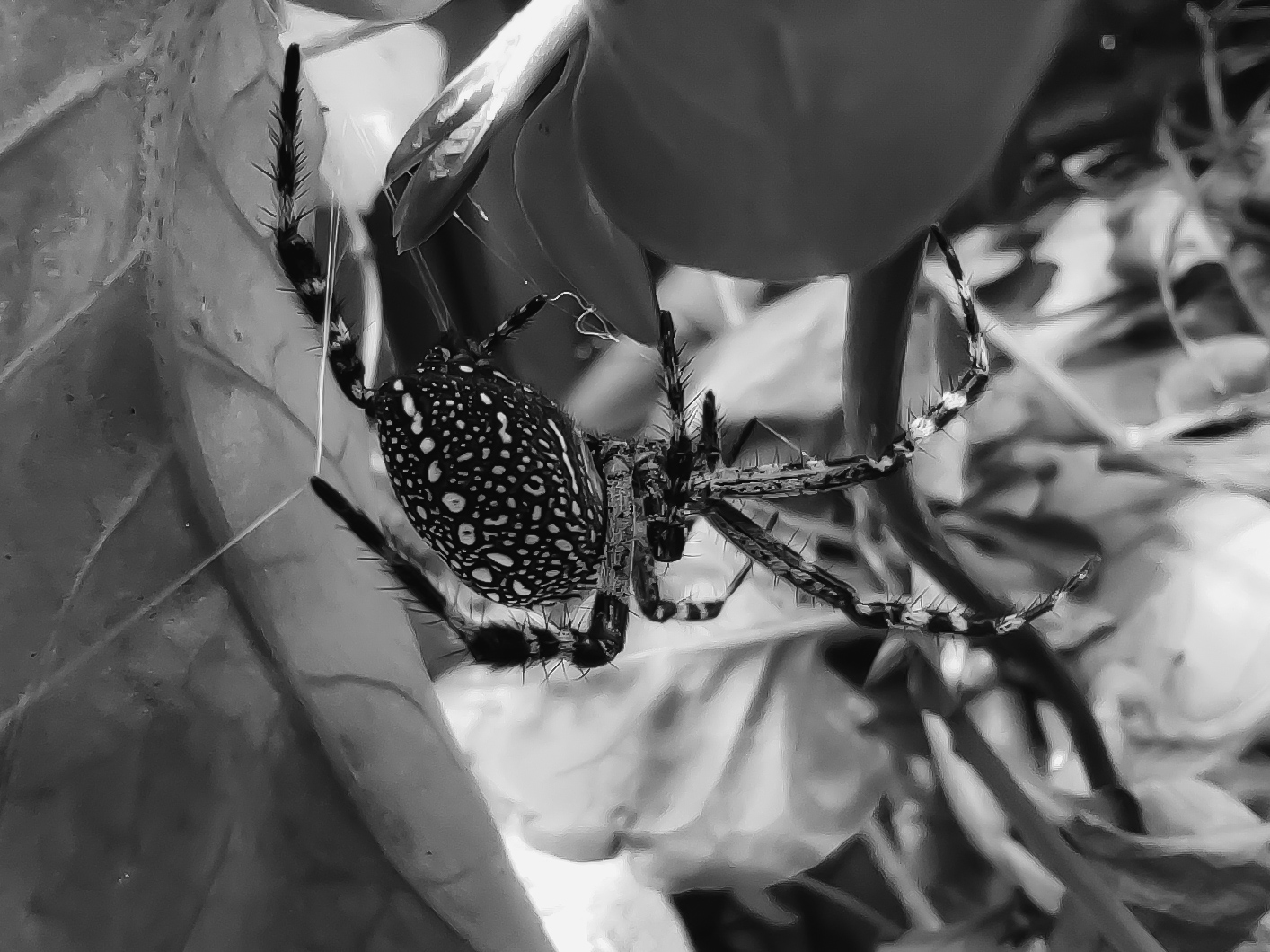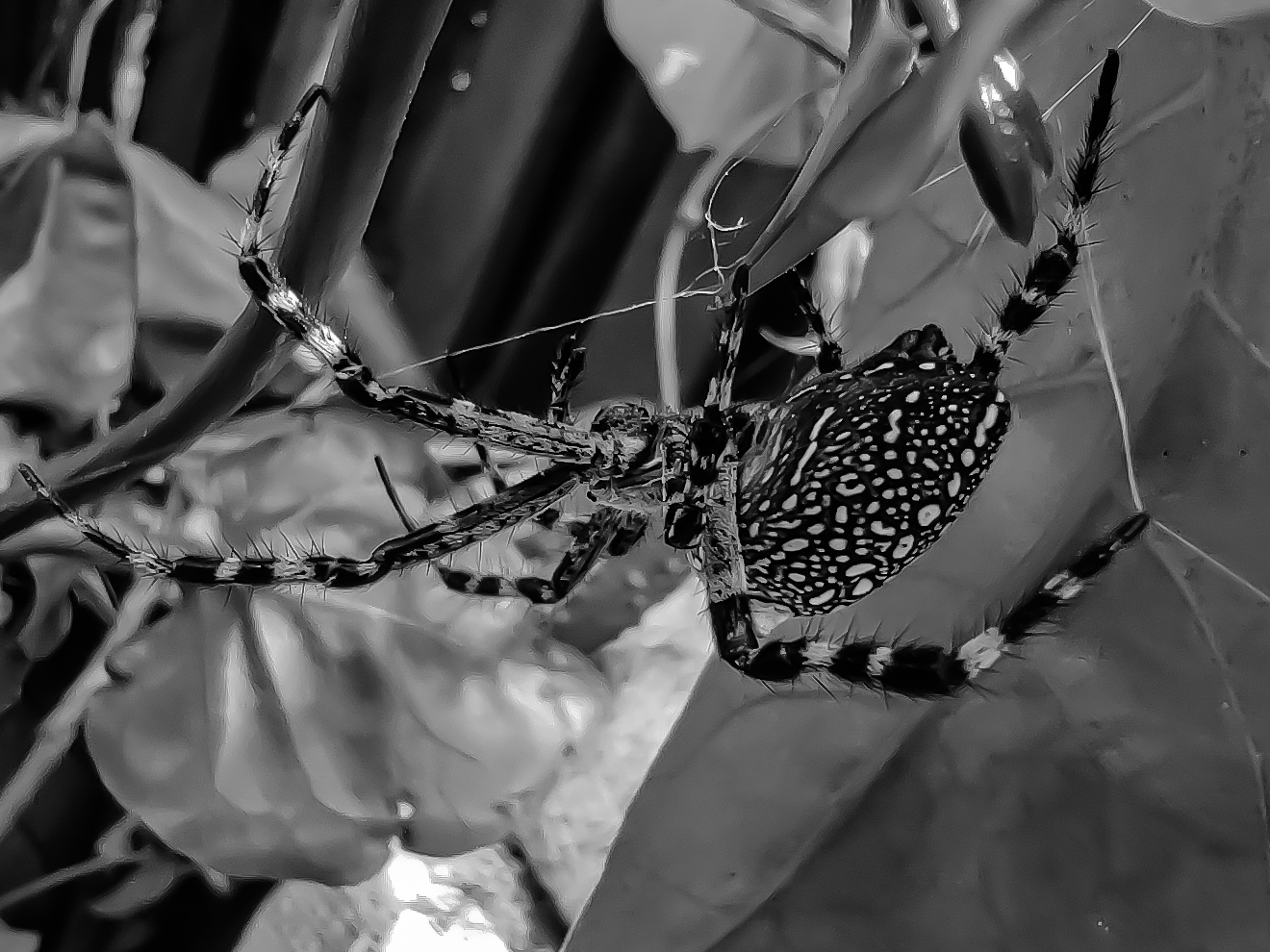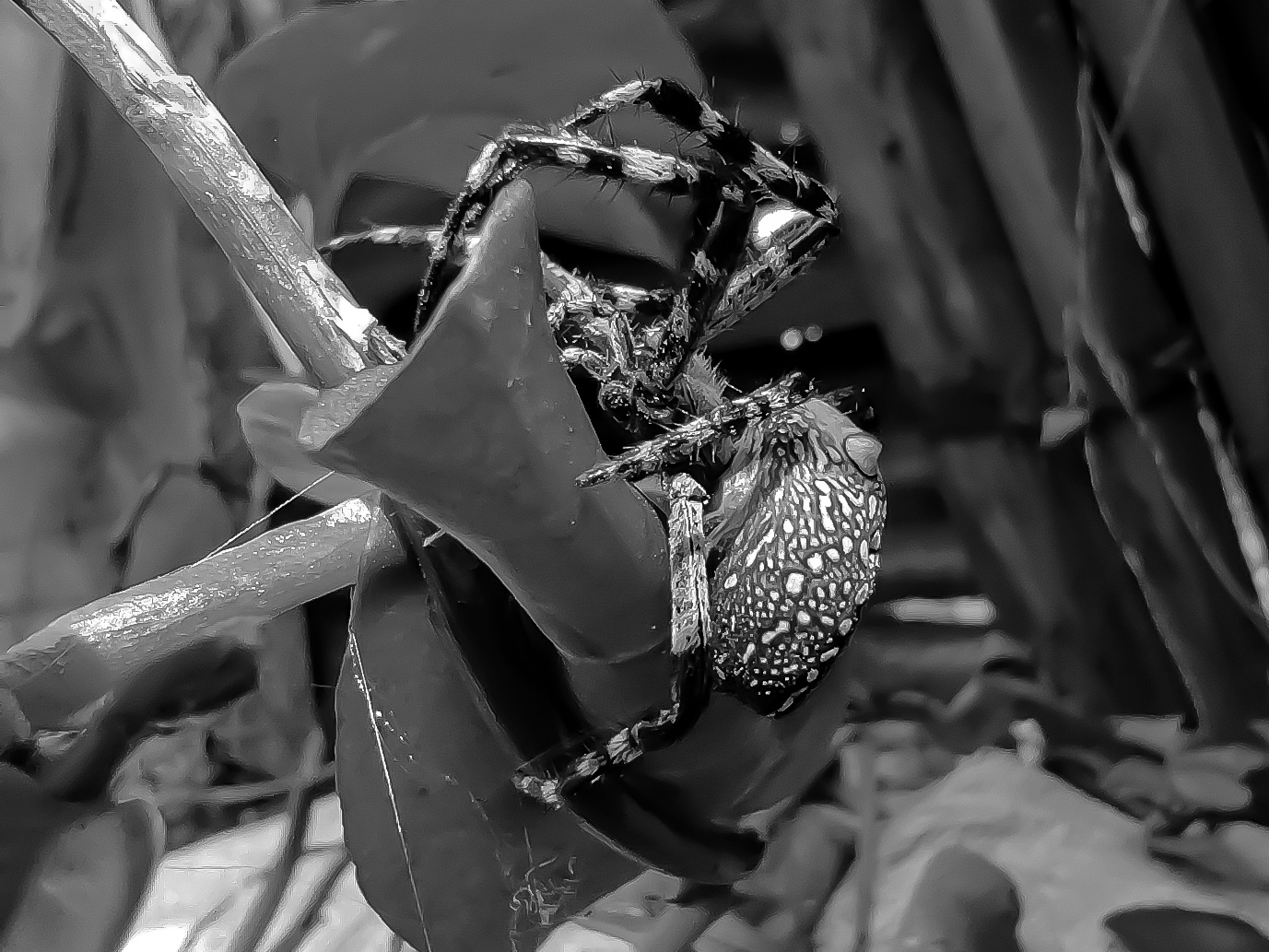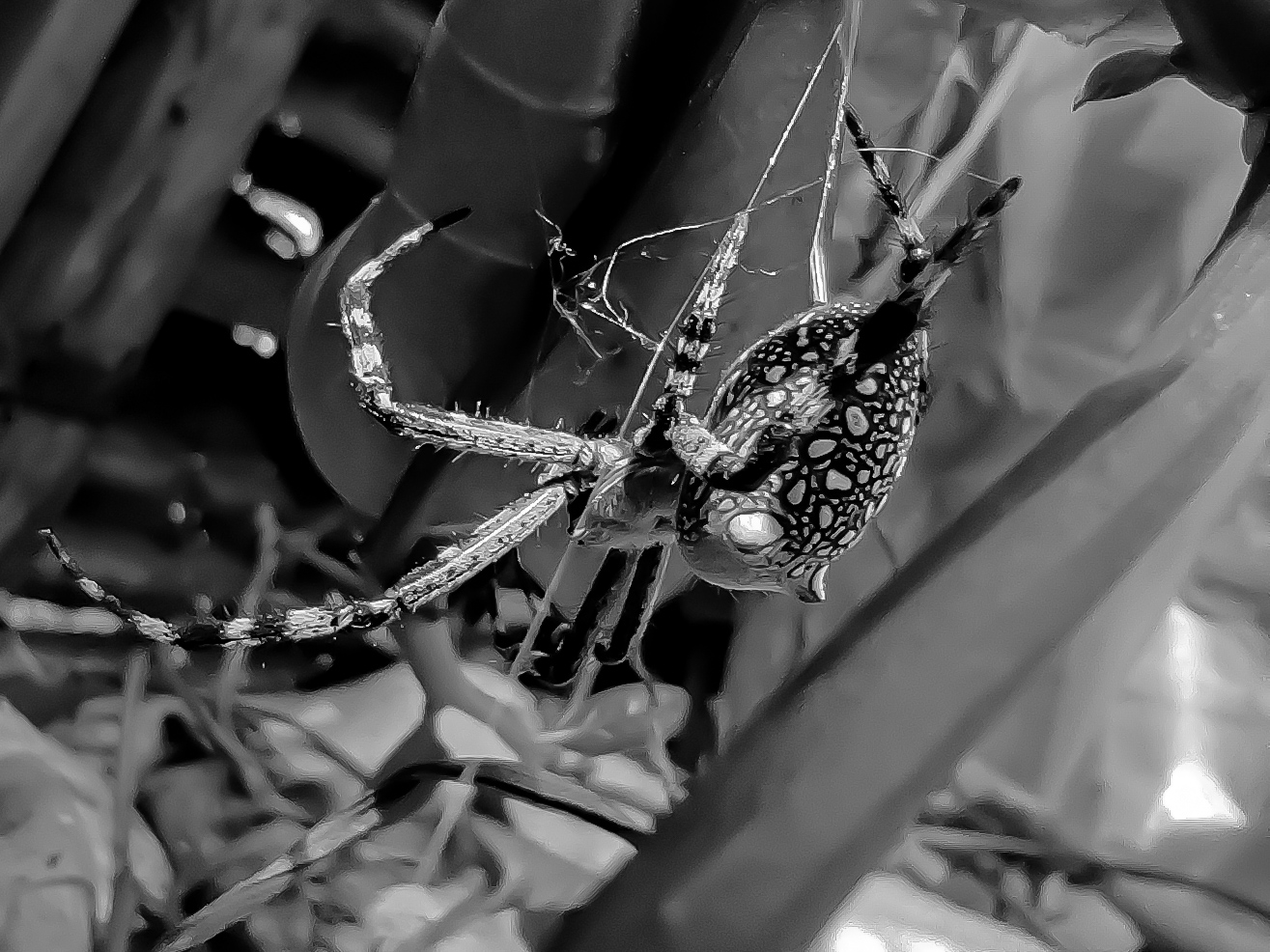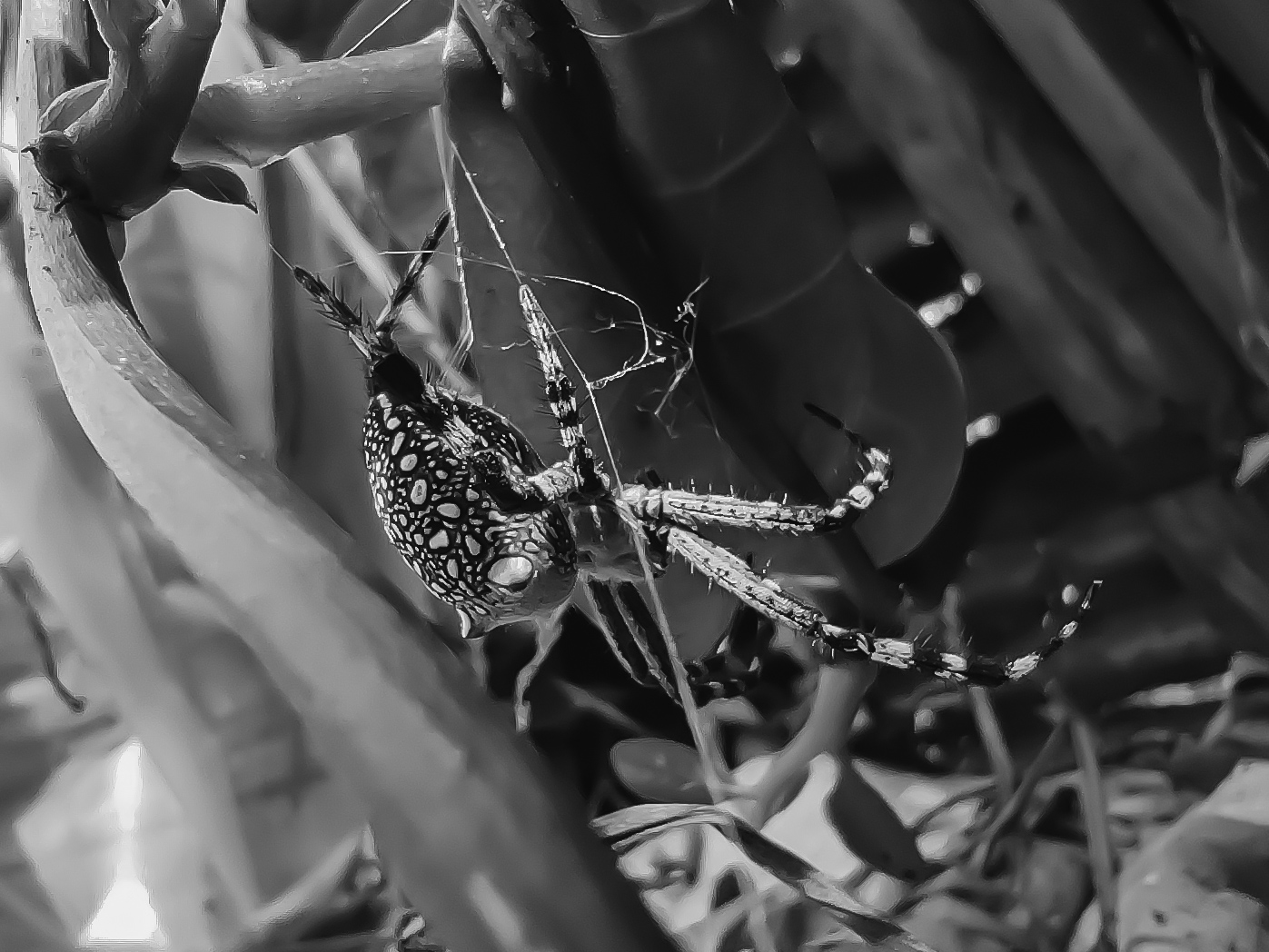 | Camera | Smarphone + macro lens |
| --- | --- |
| Iso | Otomatis |
| Editing | lightroom app |
| Photographer | @deltasteem |
| Follow me | twiiter |
| My discord | deltasteem#8161 |

---
---