My farm environment with some almost harvesting chilies.
---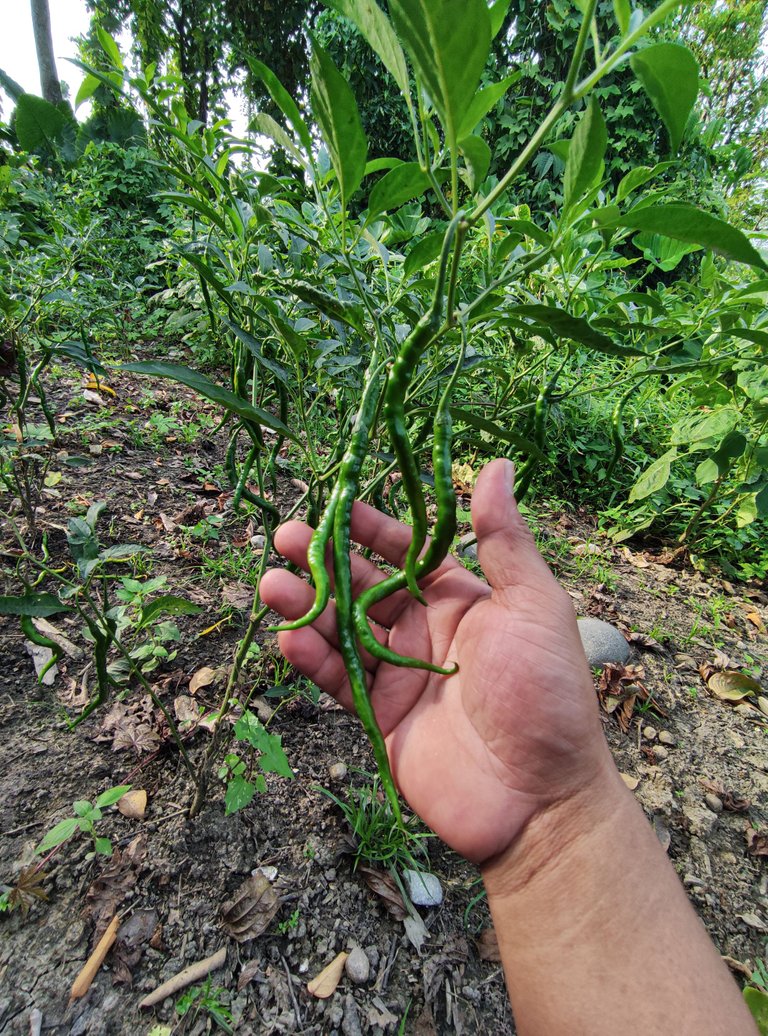 How are you all hiveans friends ? After the last month I finished planting plants in the agricultural environment,,this afternoon I would like to invite you to take a walk around my small plantations around the village which is almost before harvest.
Maybe some of you have found my agricultural plant publications at October gardener's journal || My farm crops
And that time in last October we were filled with weather days covered with the atmosphere of the rainy season and some of my plants in the agricultural environment seemed to be submerged with rainwater that overflowed from the village rice field irrigation environment and at that time my plants were only a few weeks old.
And at the end of this October, in the last few days we have had a day with an afternoon atmosphere that looks so bright followed by a gentle breeze that looks so boisterous shaking the leaves of the trees.. And in the last few weeks I've been a bit busy with my work on cv furniture so the plants in my plantation environment are a bit neglected and green grass can be seen growing in the environment of the plants,sometimes i just take a little of my free time to clean the green bushes in the plantations environment and the location of fertile soil with organic fertilizer media gives my plants good nutrition to keep growing well even though they are surrounded by green bushes and one of them is chili plants.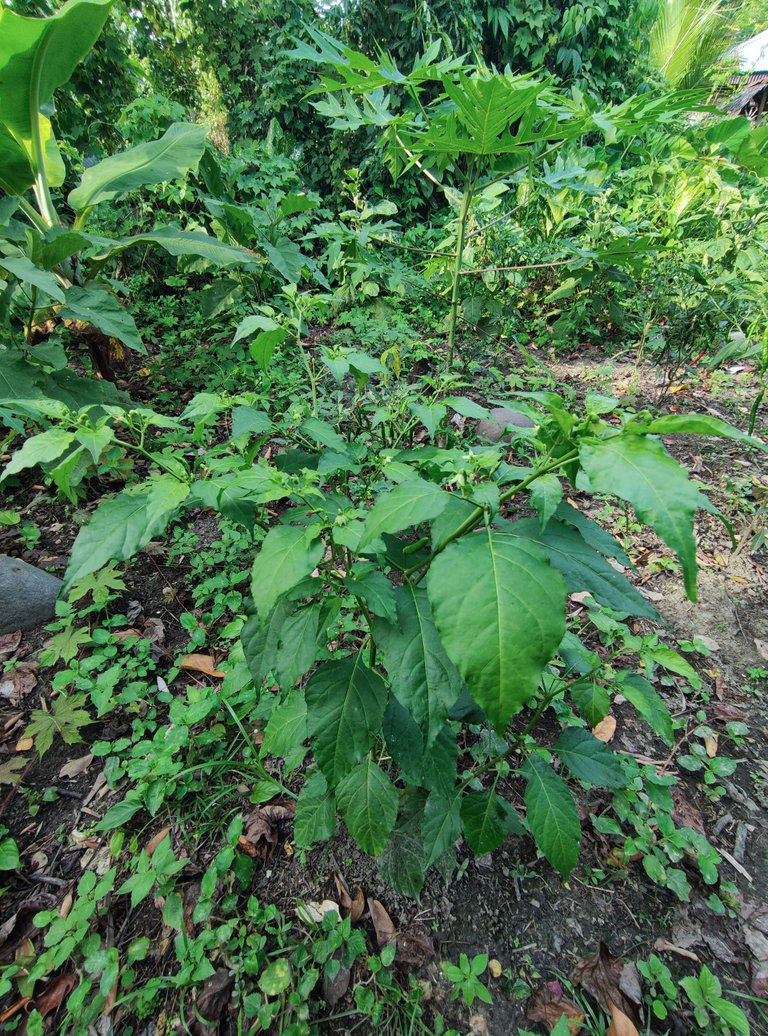 In my agricultural environment, there are two types of chili plants, namely, long chili plants and small chili plants and also several other plants and these plants I plant not at the same time and also they are plants that I give organic fertilizer so they have a growth system following nature.
Some of the long pepper plants that exist in the farm seem to grow so well and have so much fruit that I can almost harvest them.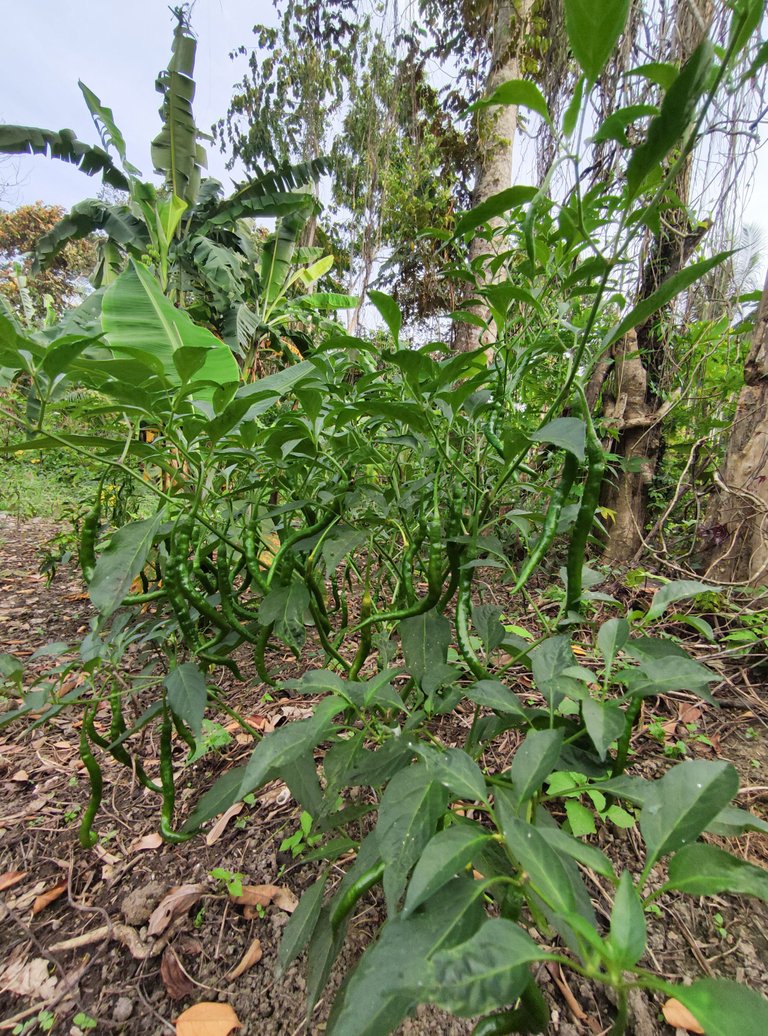 And some of them are seen still emitting fresh flower buds.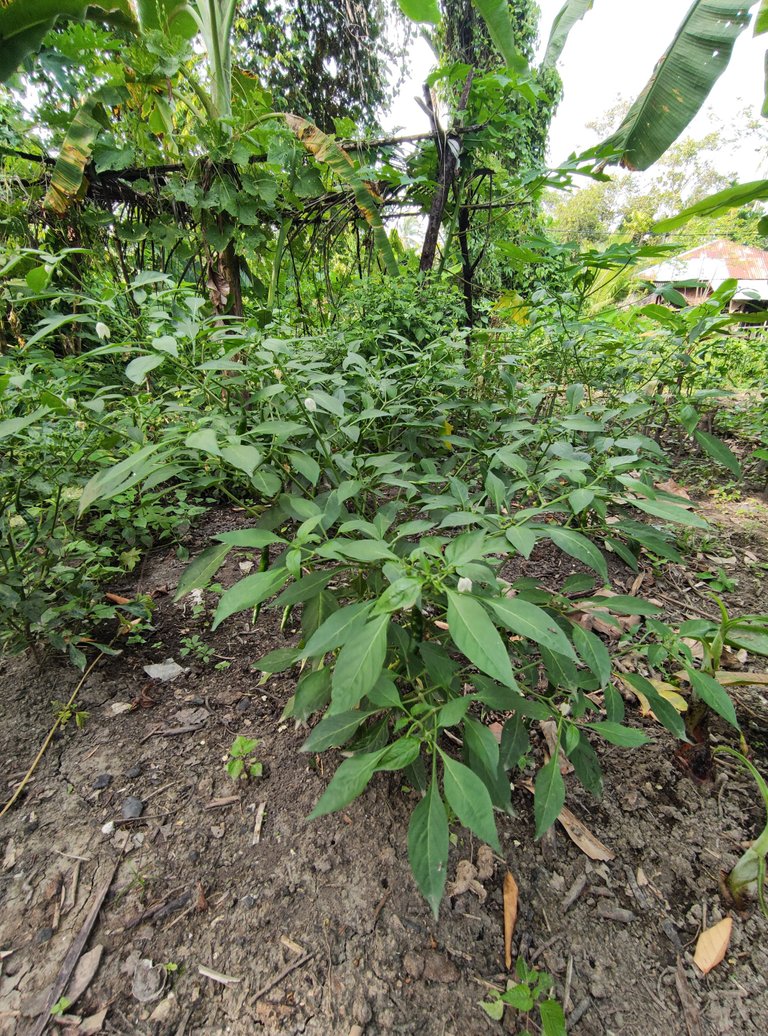 As for some eggplant plants in agricultural environments, they are just starting to produce fresh flower buds with growth that looks so fresh.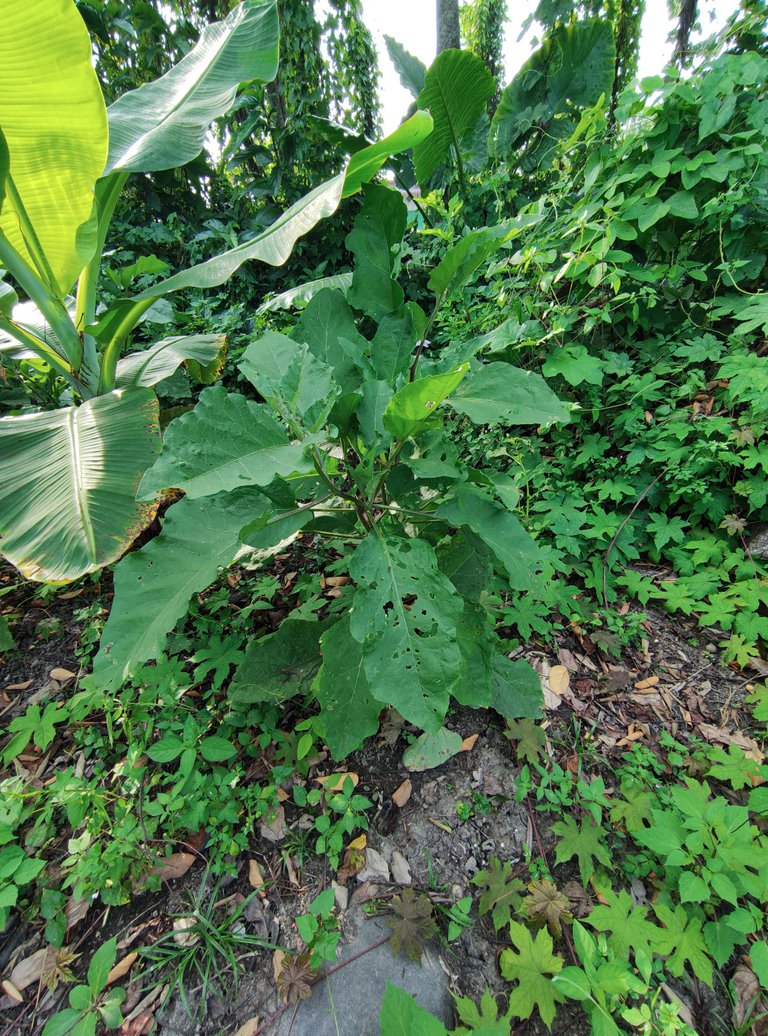 All the crops that I grow in my farming environment are for our own consumption and farming is part of my daily activities and of course it is one of the environments where I am active when I am off work.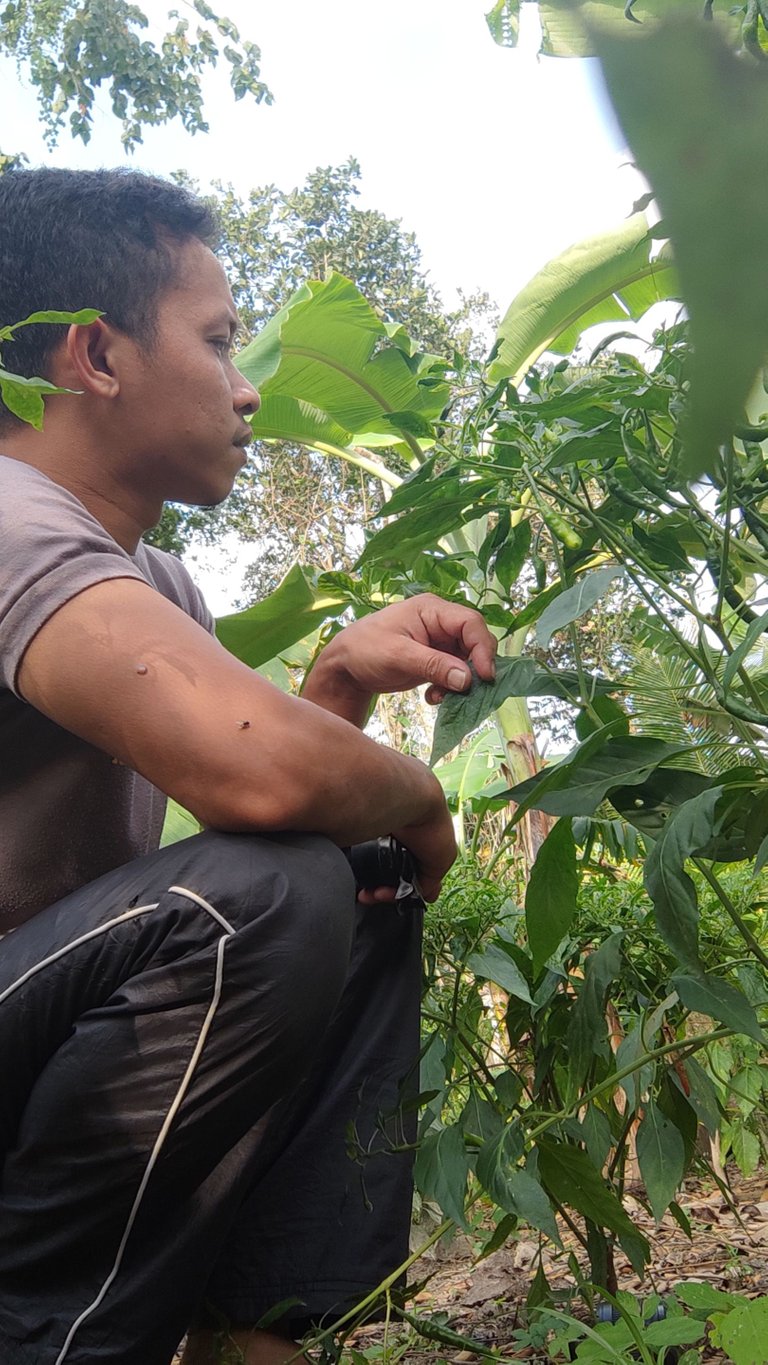 And this is what my farm environment looks like with some of my chili plants that I can almost harvest anytime soon Even though some of my plants look a little damaged due to insect pests, I feel lucky enough to still have several other chili plants that look are growing with very fresh fruit and all of these chili plants are plants that I planted nature and free from fertilization and spraying chemical poison and greetings #hive gardening.


---
▶️ 3Speak
---
---