Paxillus panuoides (chicken feather) curly mushroom like sunflower
Hello friends! how about this rainy season, have you used it well? Surely you guys take advantage of it by looking for mushrooms in the wild, for various purposes, just like me.
Hunting in the afternoon after it rains is a great time to find wild mushrooms.
Paxillus panuoides mushroom, also known as chicken feather fungus, this mushroom is exactly like a rooster's tail feathers, 5-8cm rough scales, brownish-yellow in color with wavy purples, a type of mushroom that can survive in the dry season, interconnected with each other in the dry season. the bottom, the top looks like a sunflower, grows on dead wood and sandy soil that does not contain many nutrients.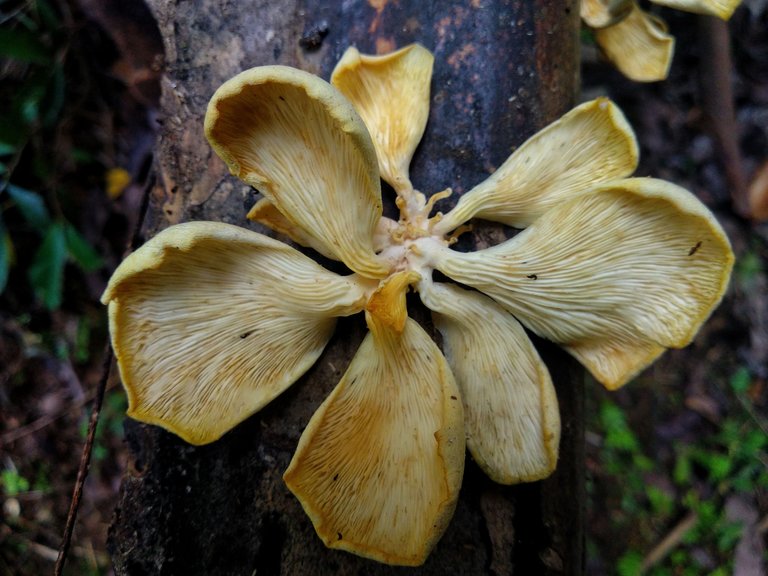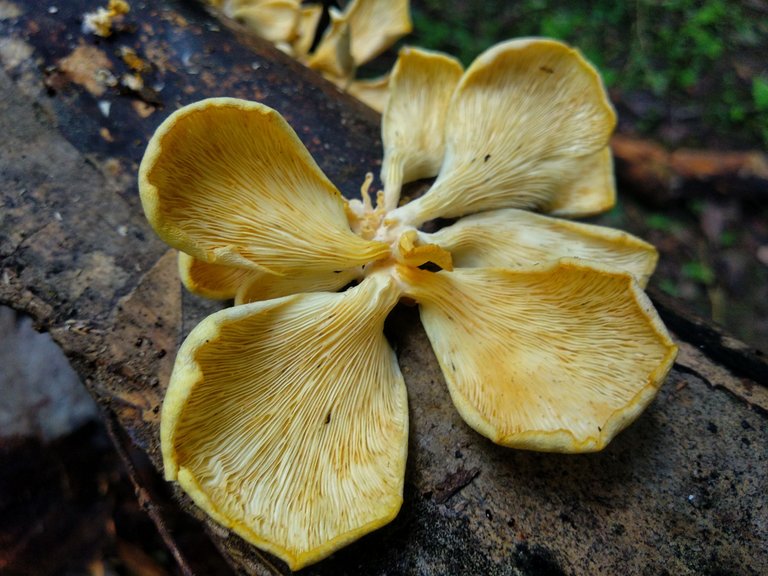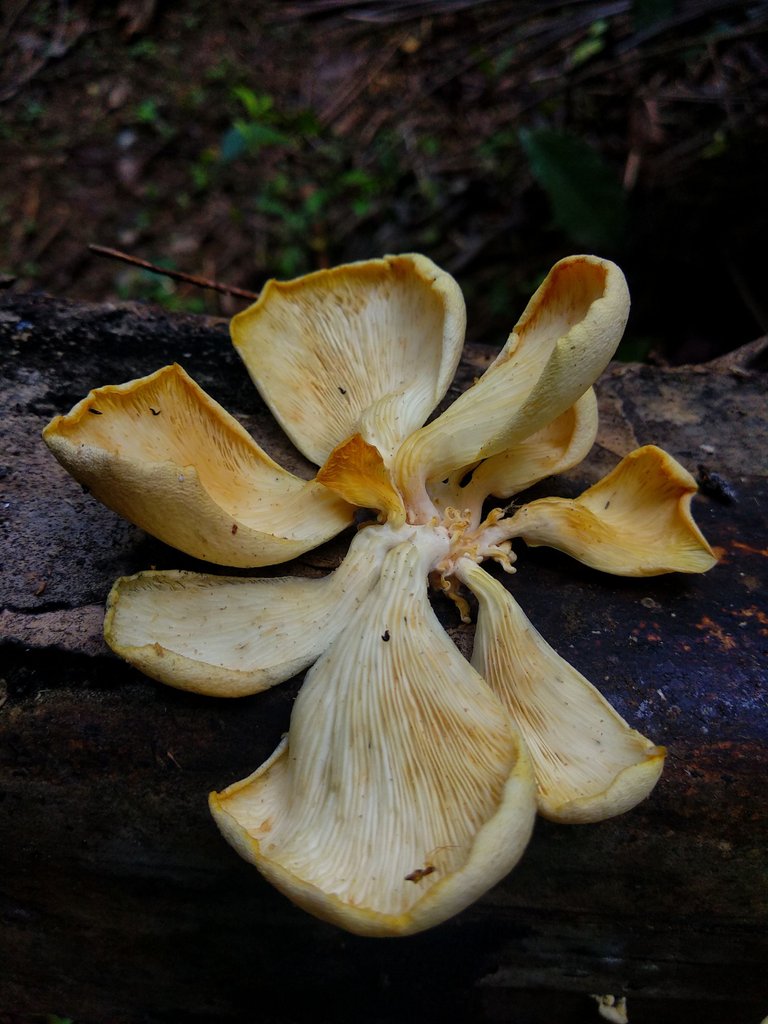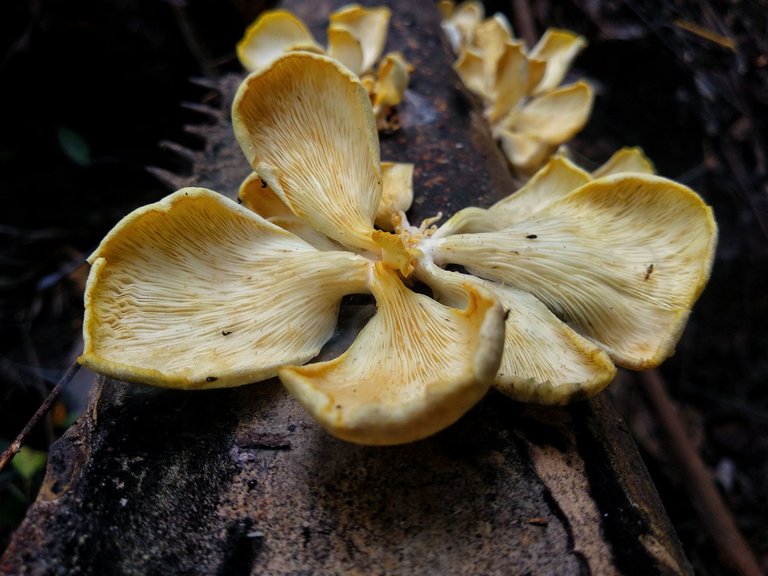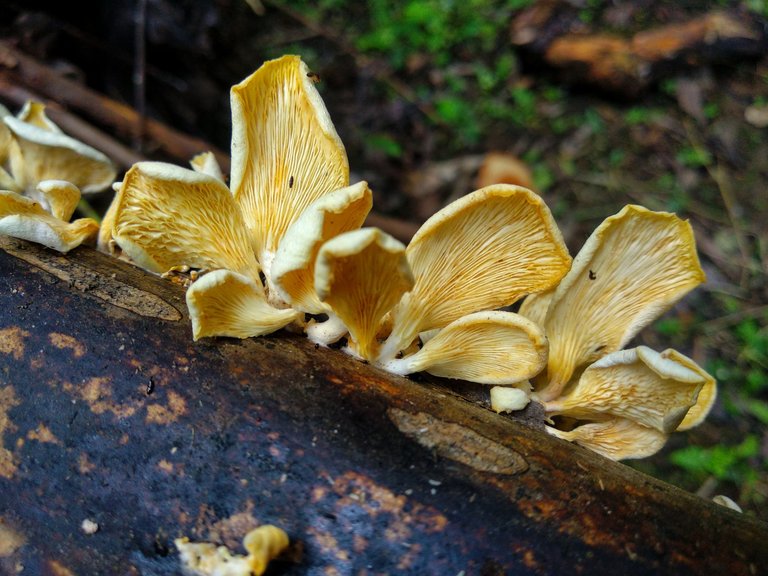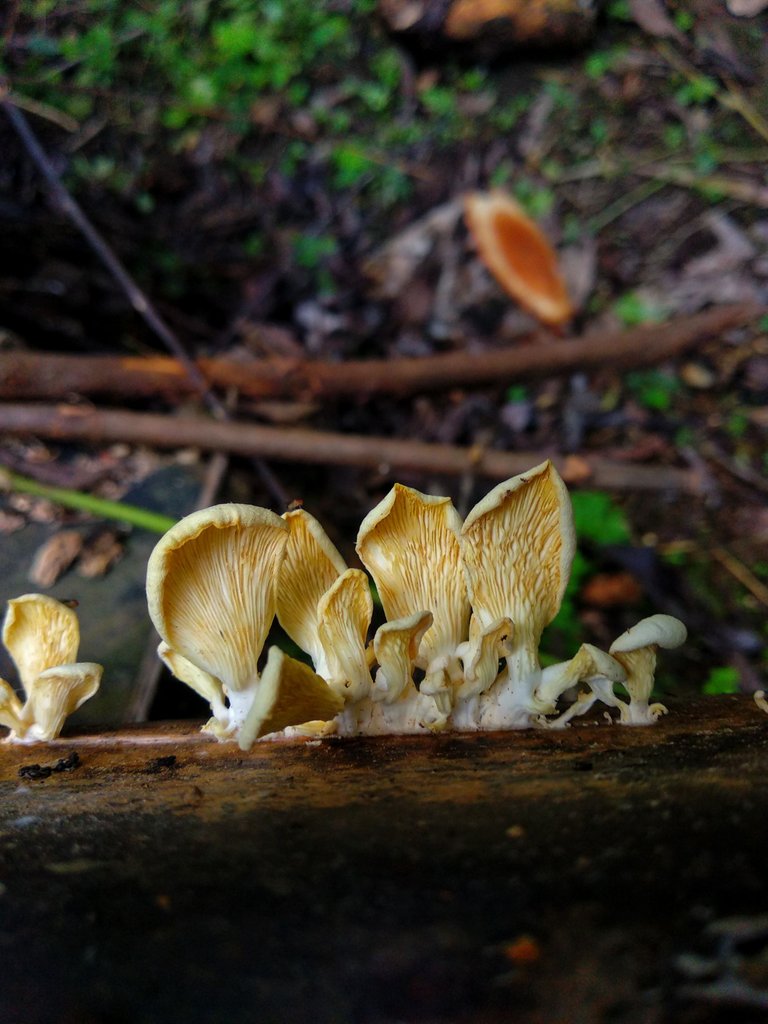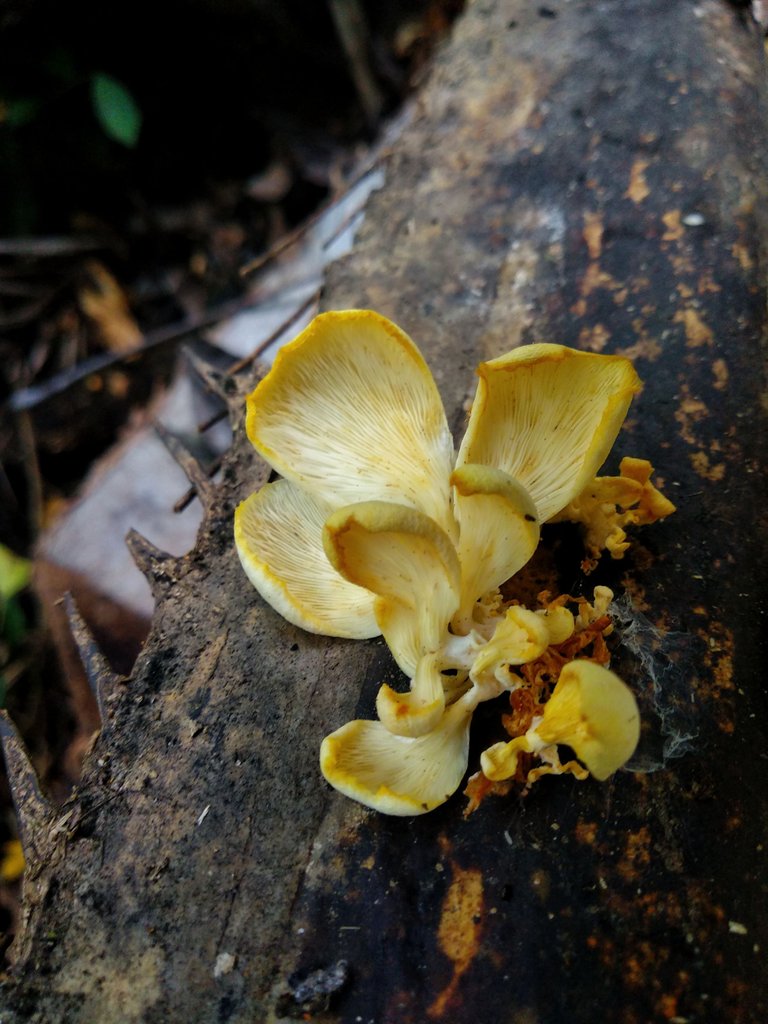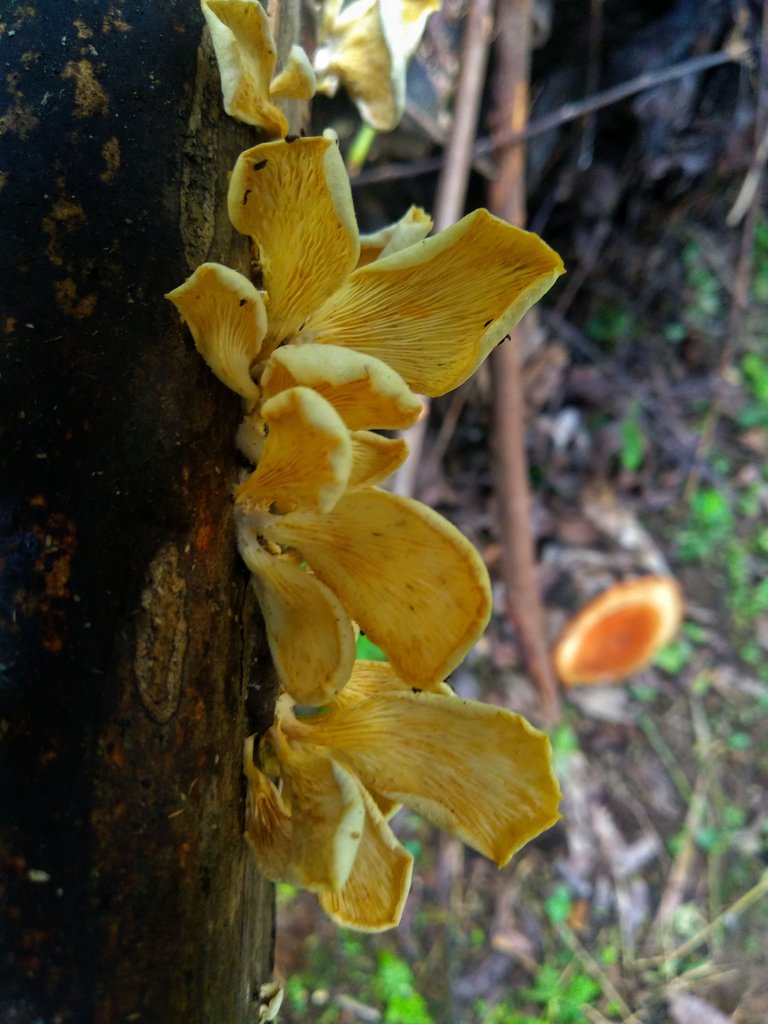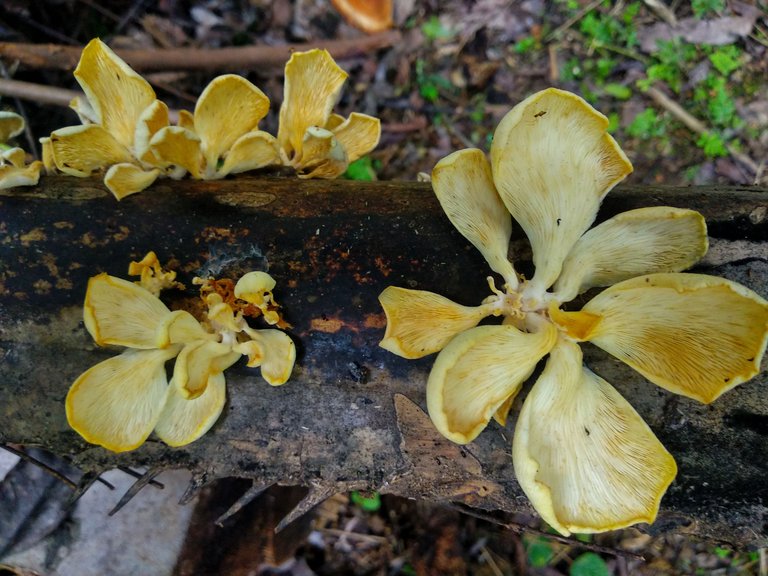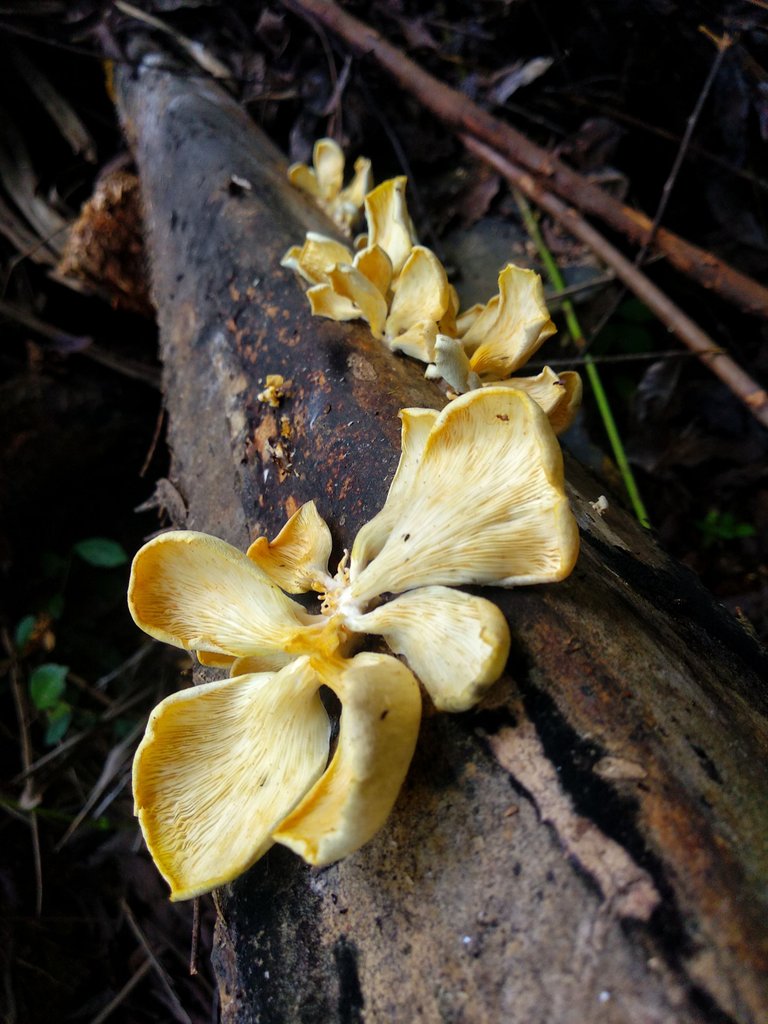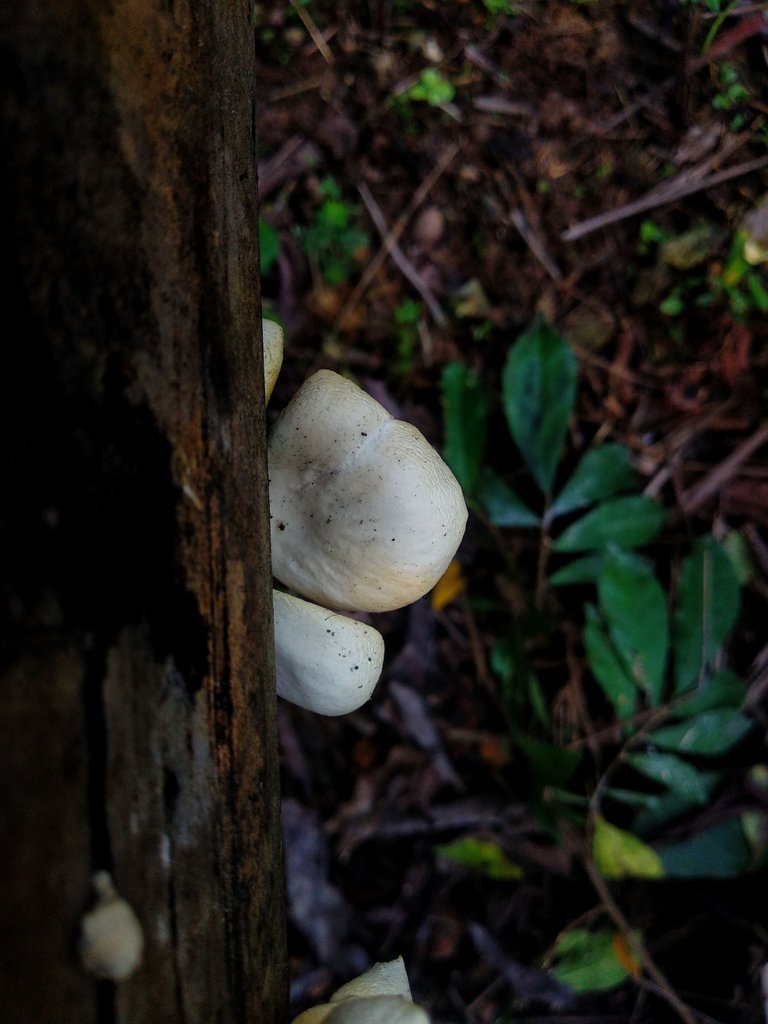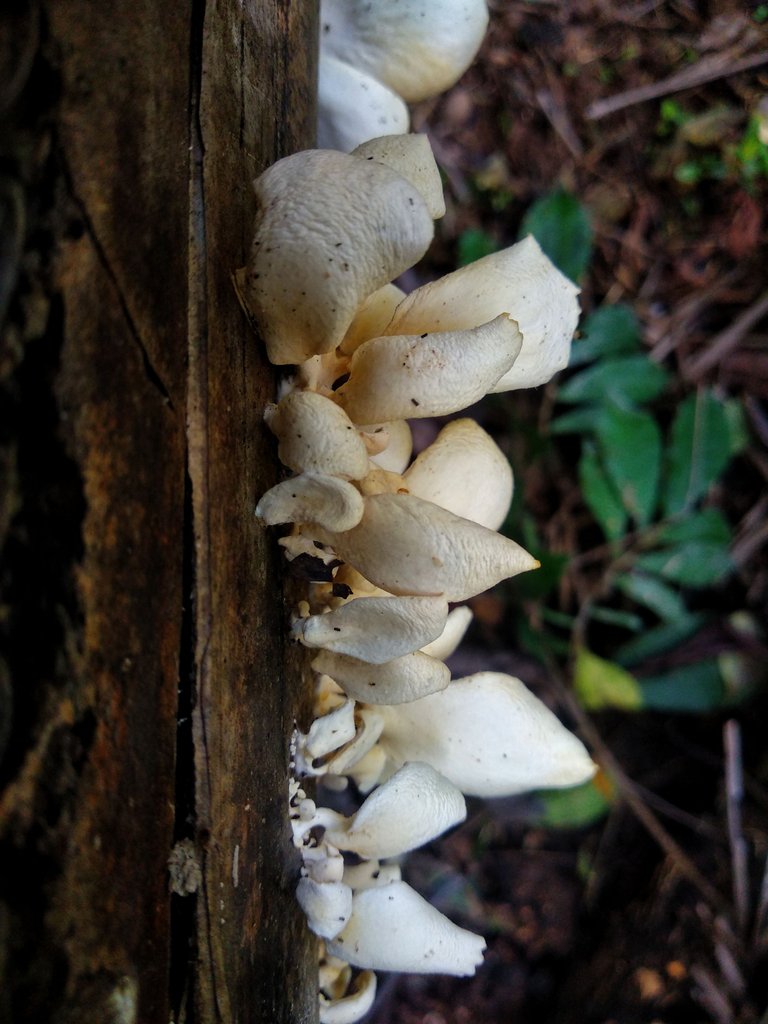 ---
---