Along the way
It all started with one off-road tourist tour to pass the time, where we came across this ancient Istrian building.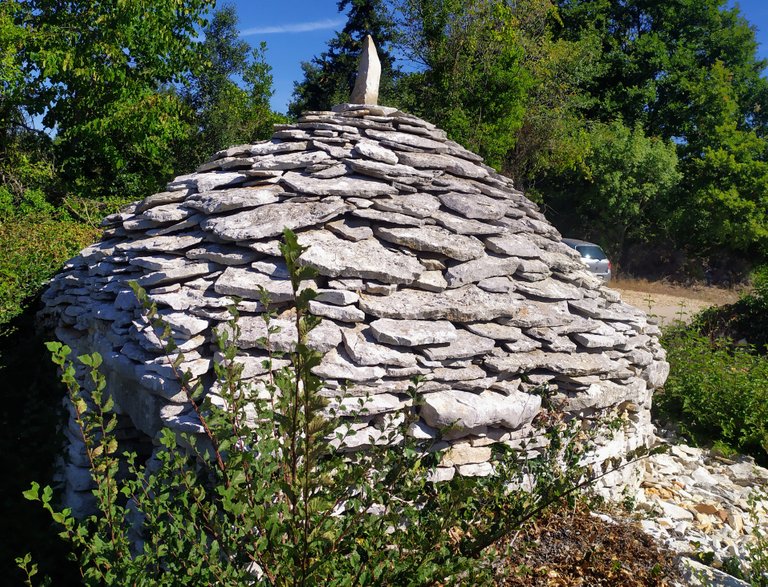 This is what the entrance to Kazun looks like. It was built with the technique of dry construction of flat stones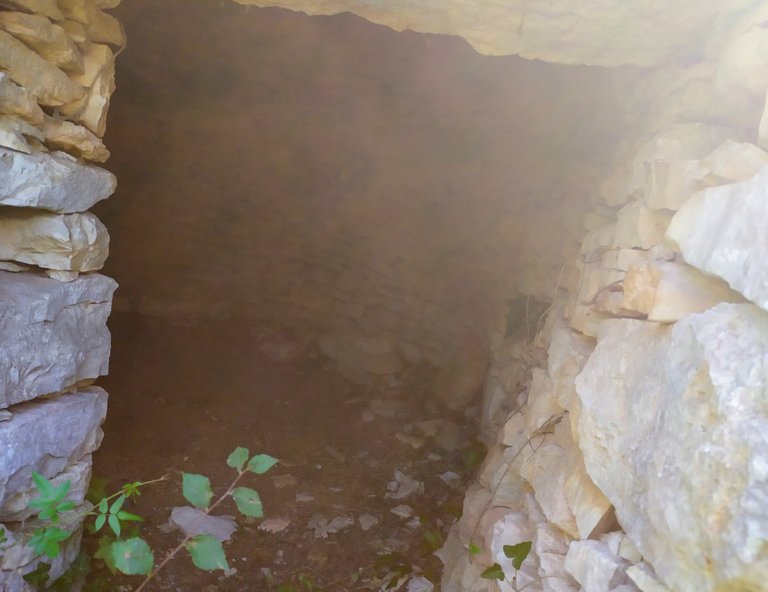 this is what the top of the dome roof looks like from the inside, there is no acoustics, which is good, and it's nice and clean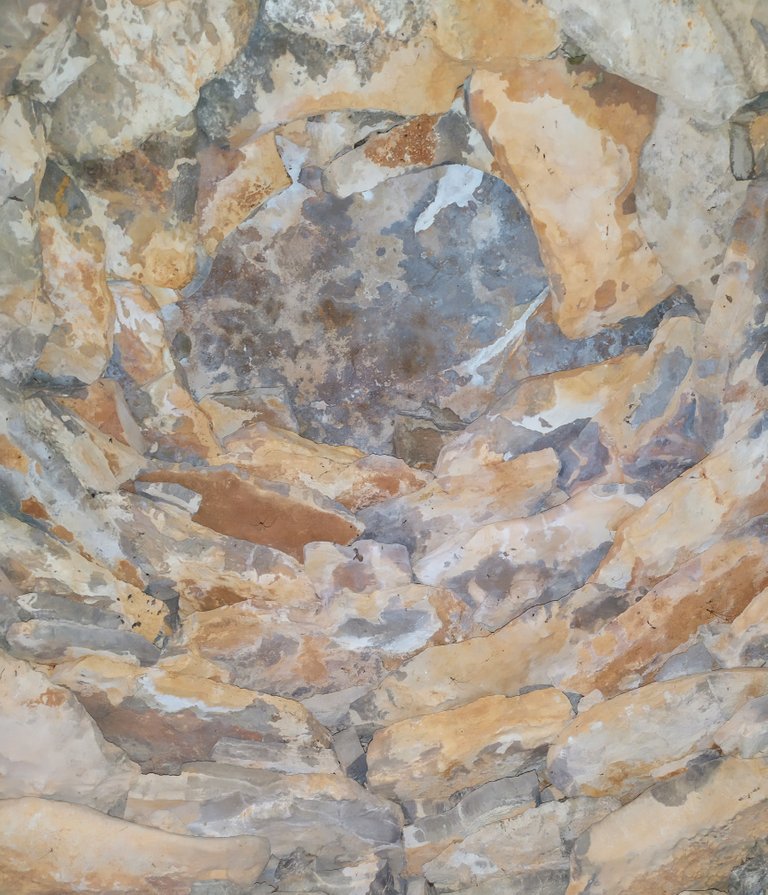 This is my friend #borjan and also a friend at HIVE and he is currently my chauffeur because he drives hehe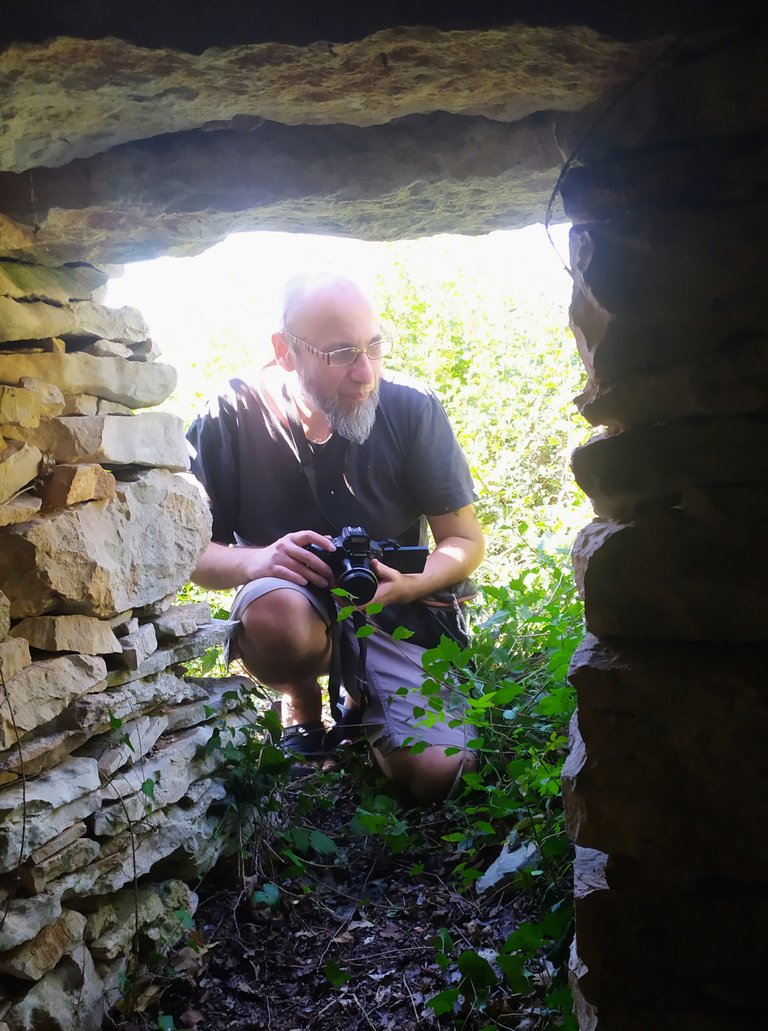 it is airy inside and the floor is also nice and clean ,
no cobwebs and no insects or flies, nothing but space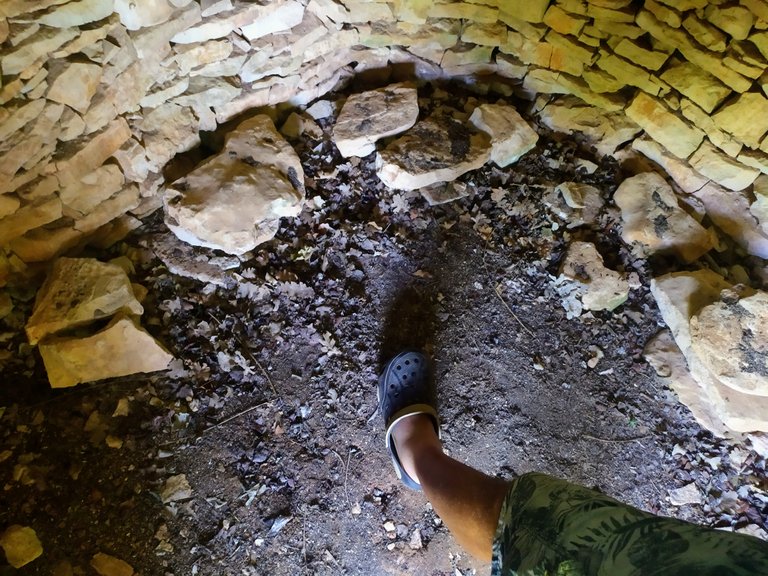 view from above towards the exit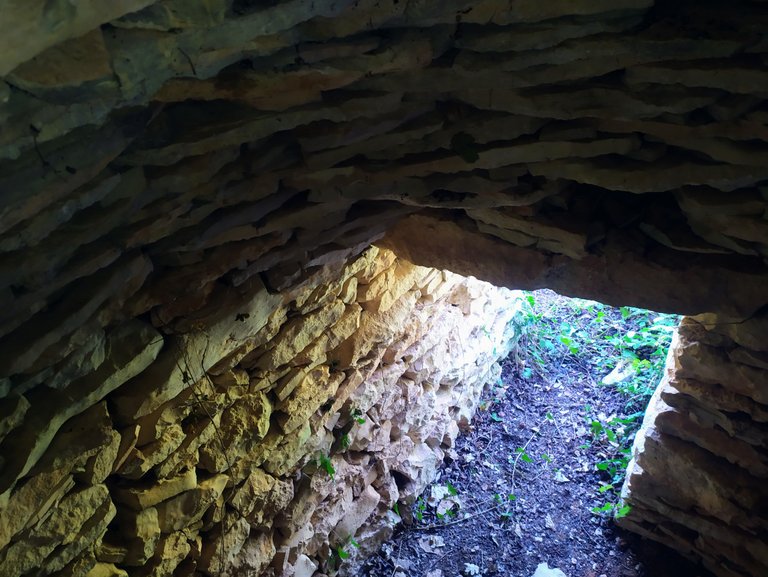 and #borjan is looking for some insects but there is nothing but me inside
I'm getting out of this Kazun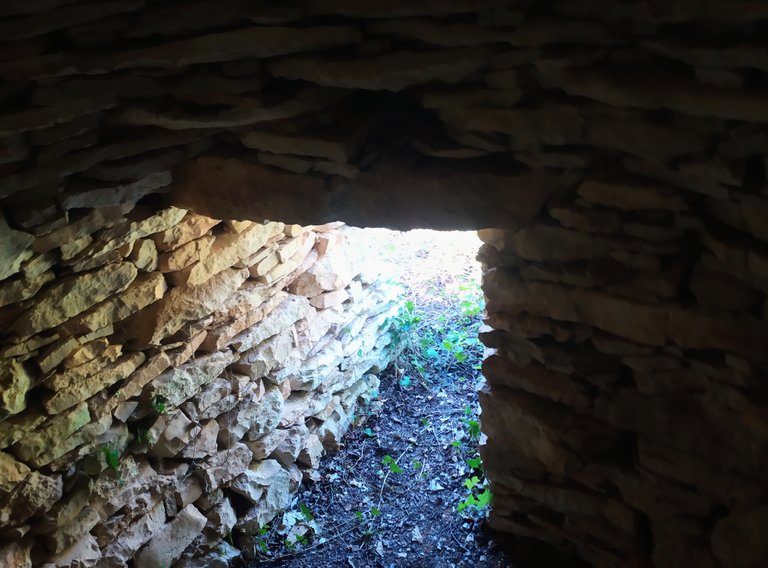 This is a young man who is looking for insects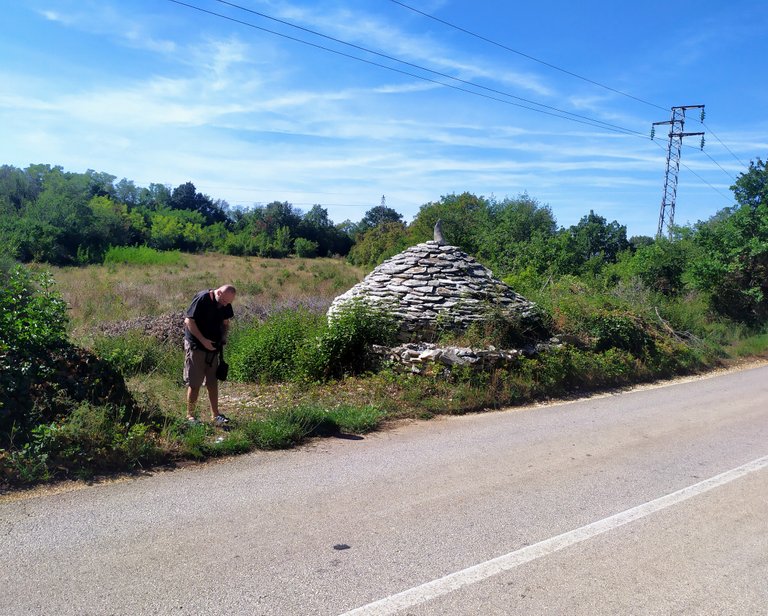 it's #borjan
, with his shadow on the road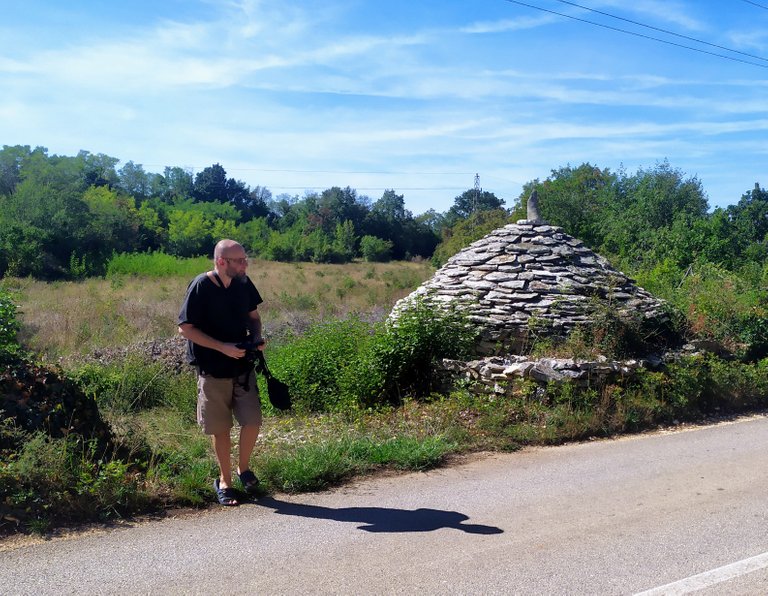 this is our friend who decided to climb this building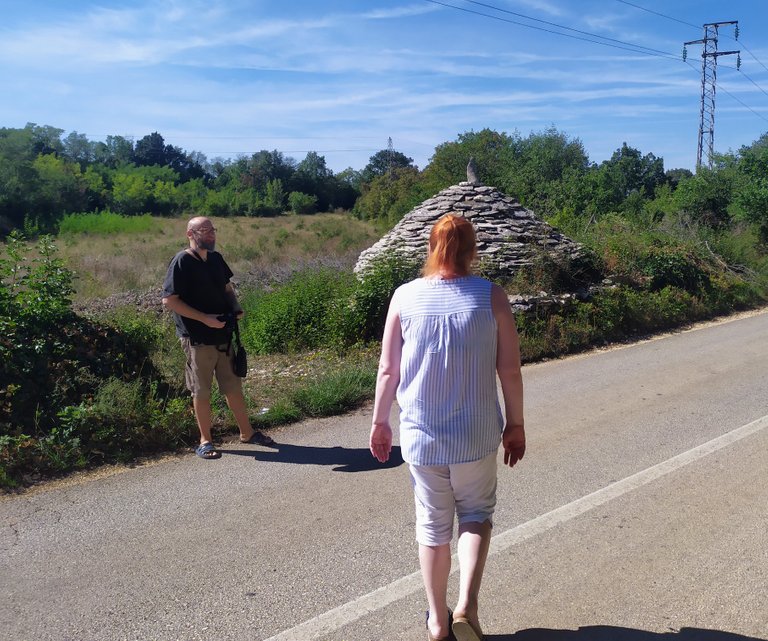 and she went on that venture, but we laughed haahhaahha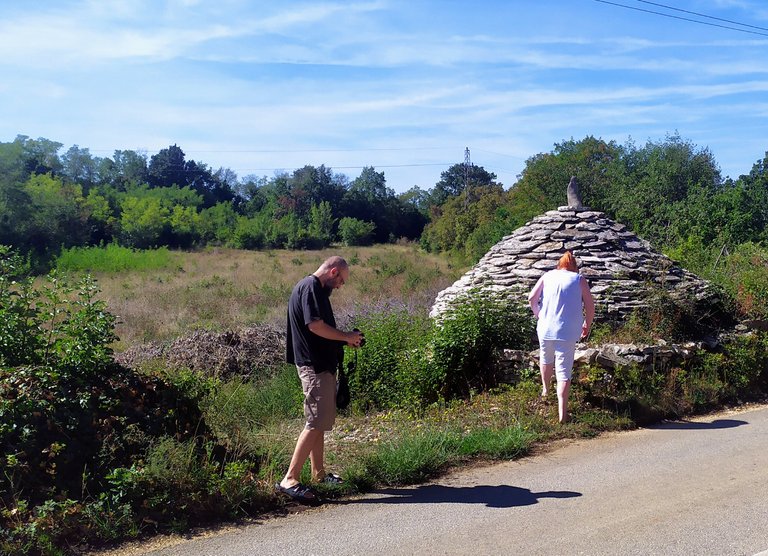 that wall is a bit unstable, you need to be very careful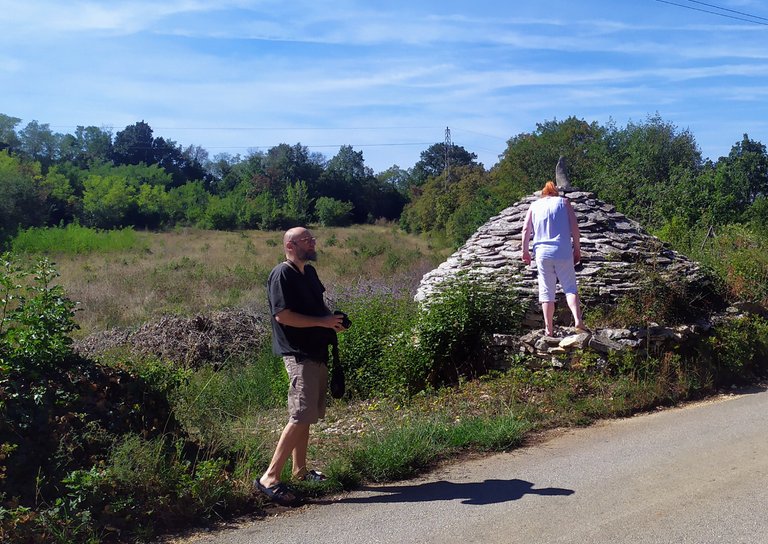 here she is in various editions as she wanted me to photograph her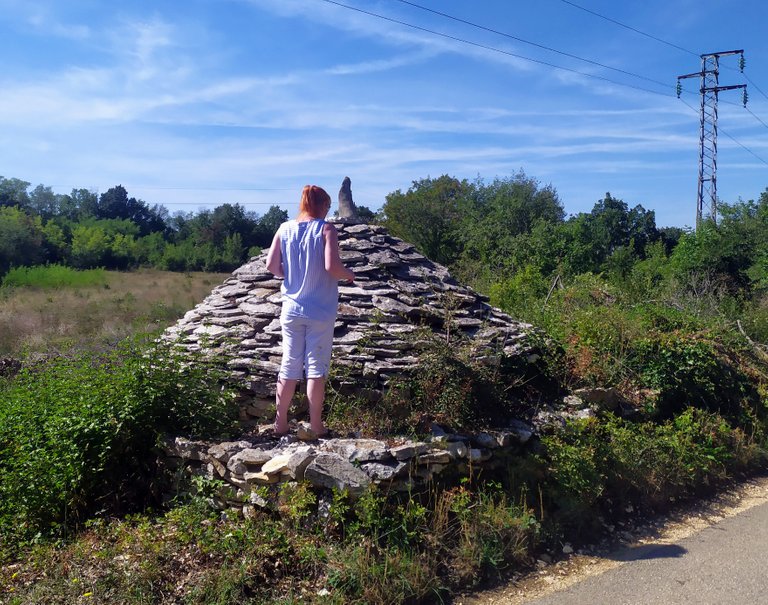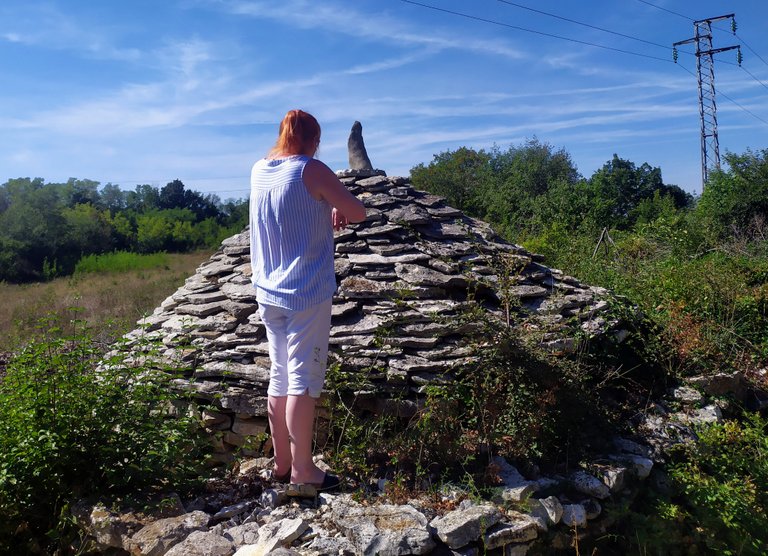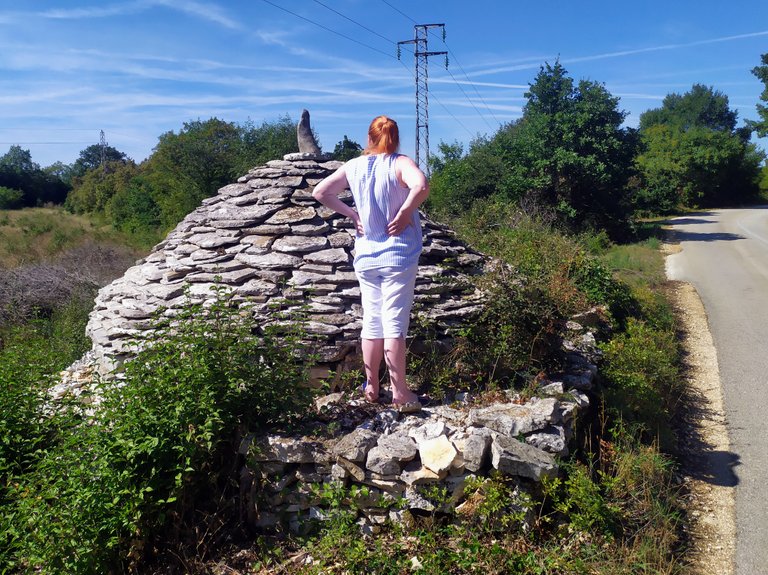 now you're thinking how to get down without breaking from that fragile stone wall,,, it's easy to climb, come on down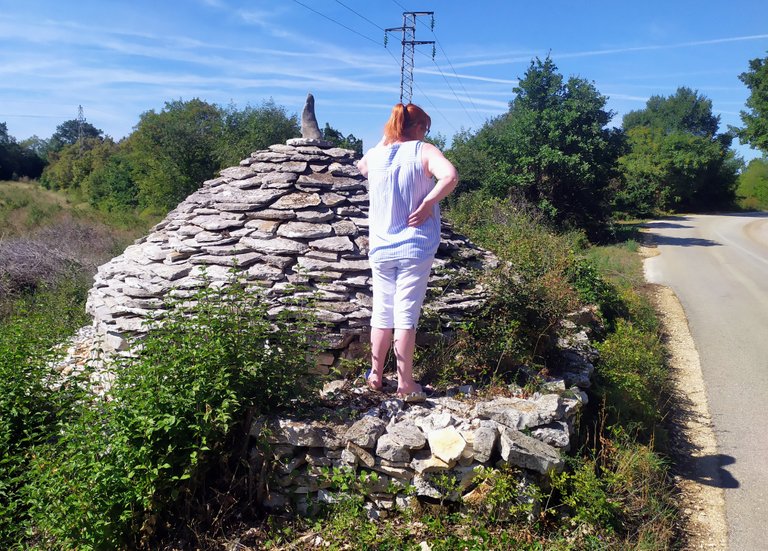 here she is down and bravely walking across the overgrown meadow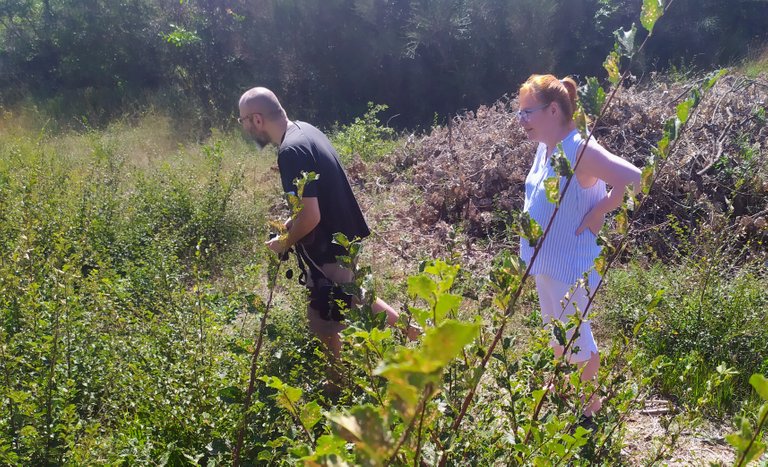 I found this shot of him next to that strangely mounted door with that stone interesting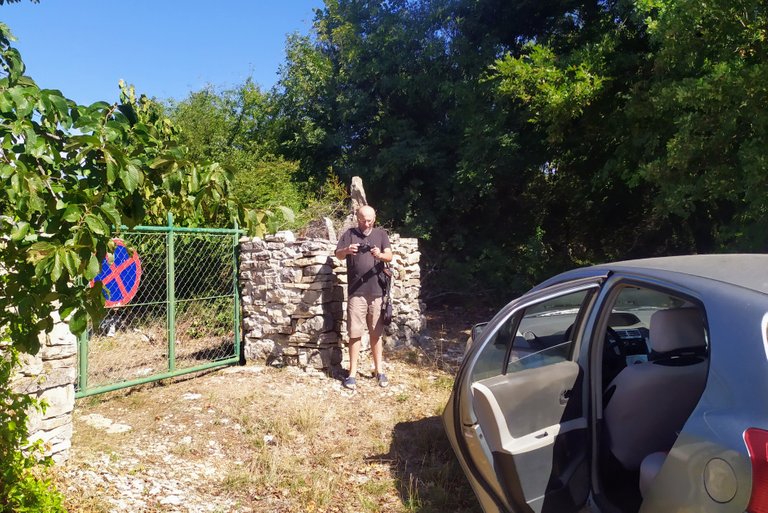 but this stone is beautiful like some monument or obelix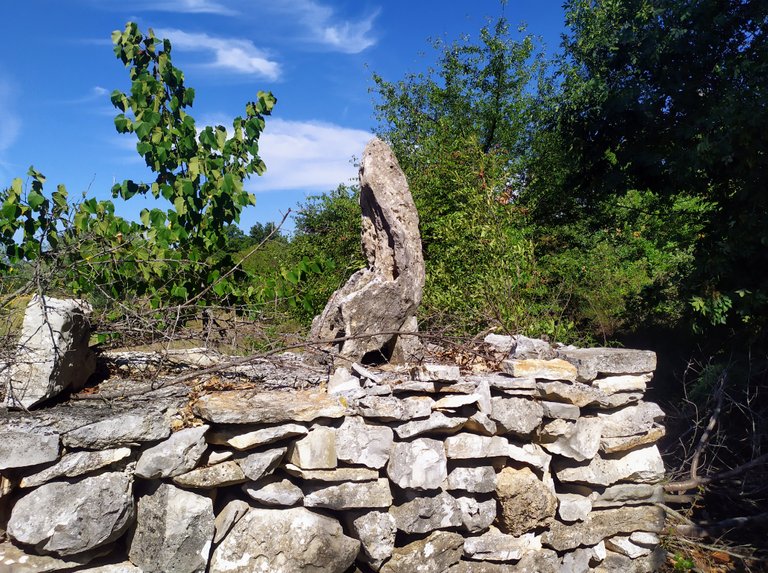 I came home for a while, I found this cute Cormocephalus centipede animal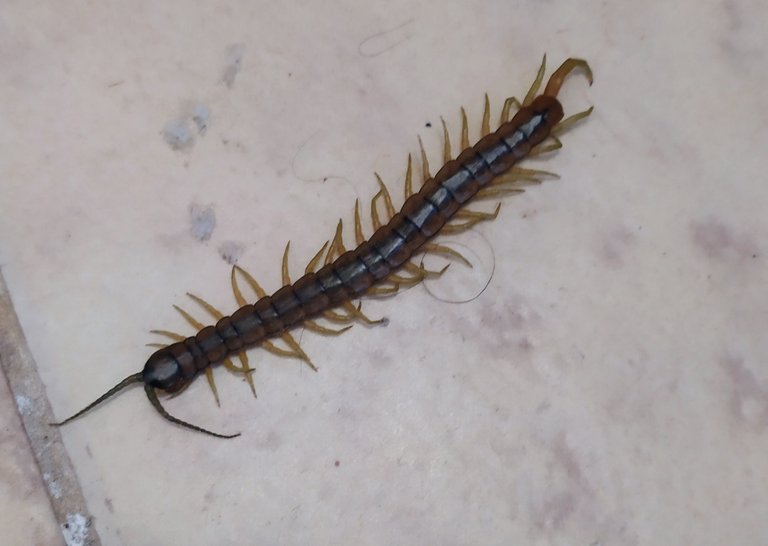 I put her in the dustpan read ,, threw her over the balcony and into the garden, let her live
we drove further around Pula and came across an ancient building where there was a hydro base for hydroplanes and a Zeppelin was parked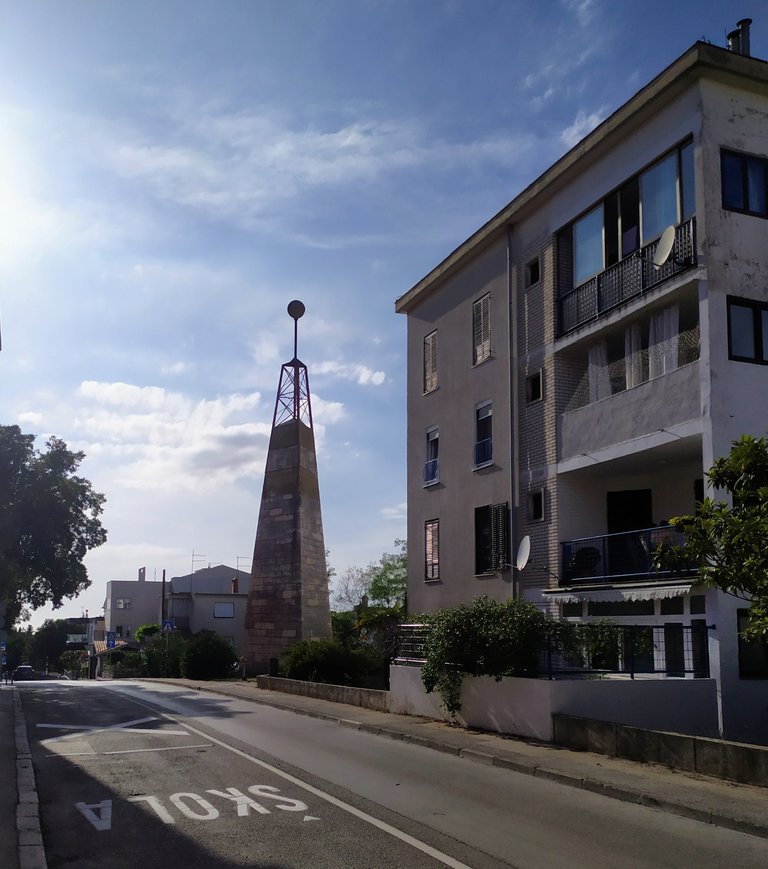 you can see that it is quite high and in good condition, even though it is over 120 years old,,, it is quite good looking at this man next to the right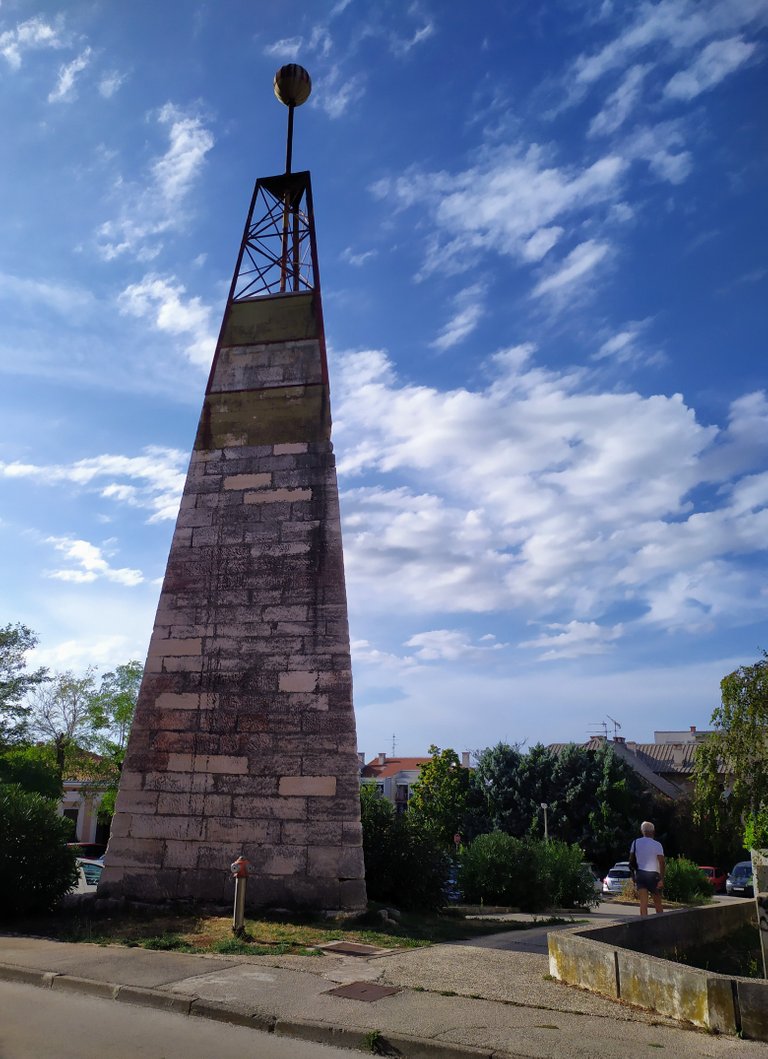 this is an old overgrown brick bread oven or an ancient grill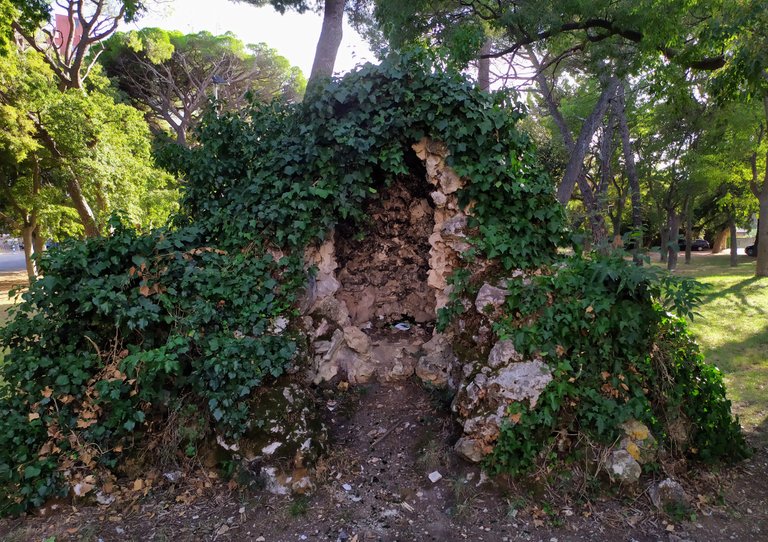 once neglected, the beautiful garden can now only be imagined in the splendor of its beauty ,,,both this and the stove are from the age of 100 years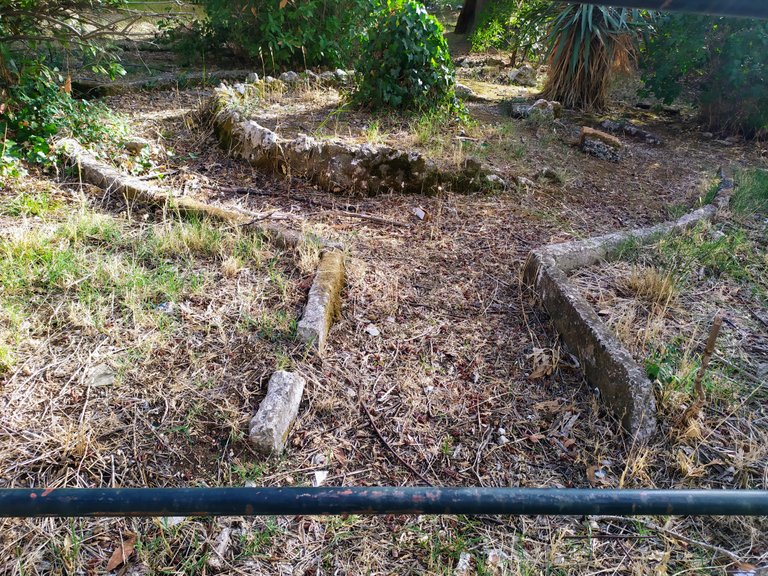 we drive further in the car and are looking for the full moon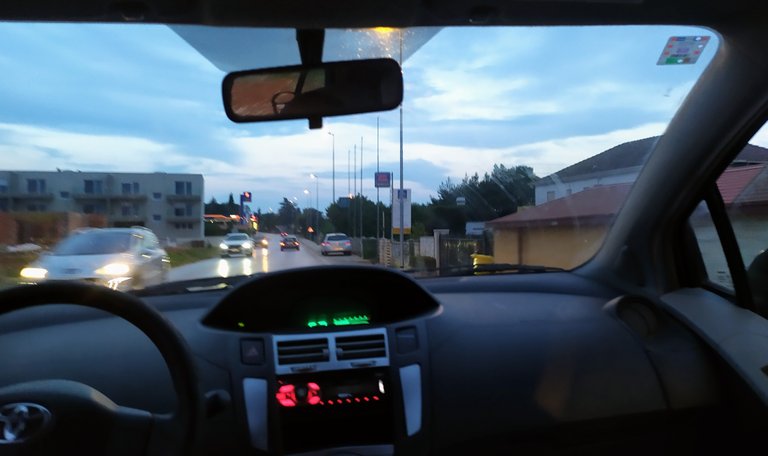 it is not easy to catch him on the move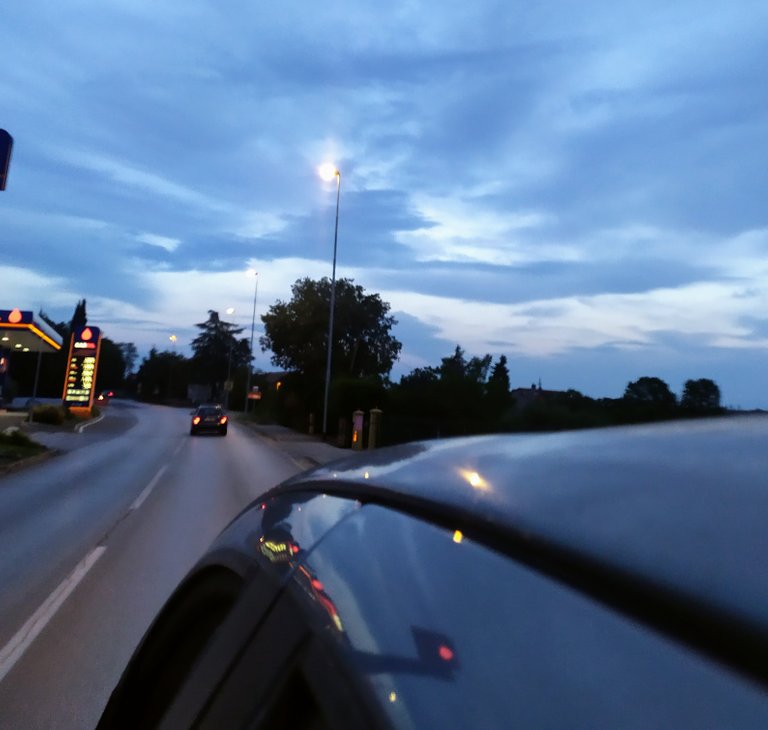 in the end it was necessary to stop and catch the staff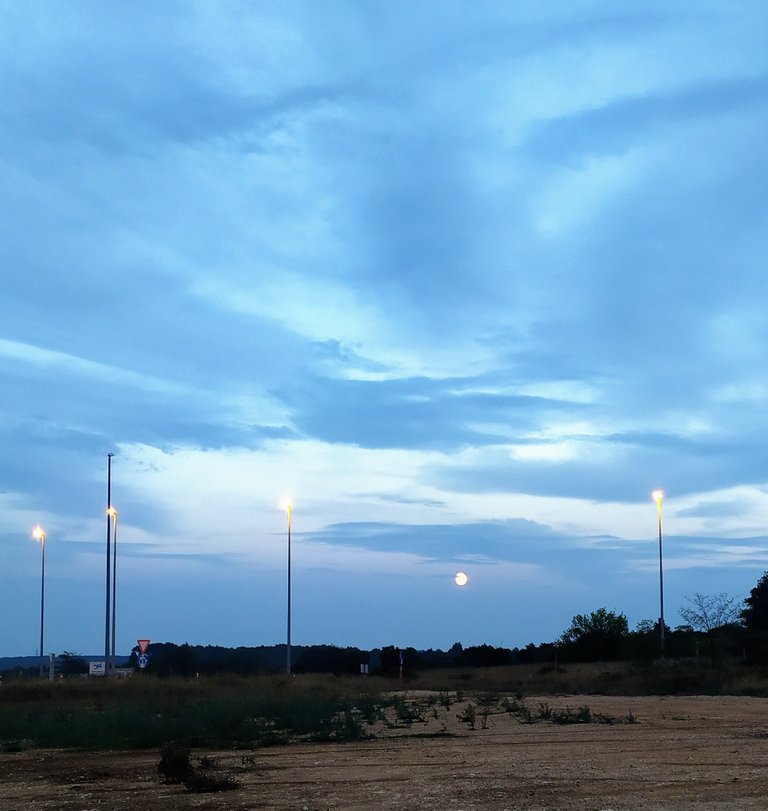 a little view of the wonderful sunset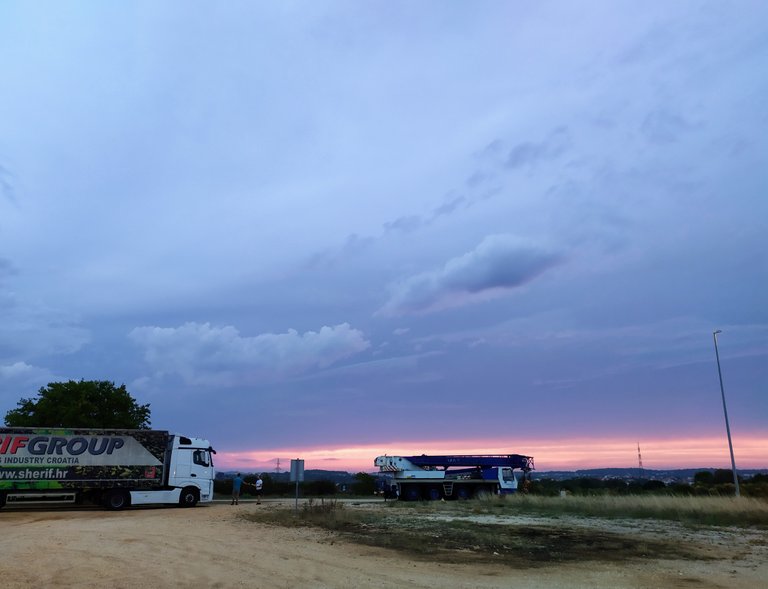 everything around is bursting with beautiful colors in the sky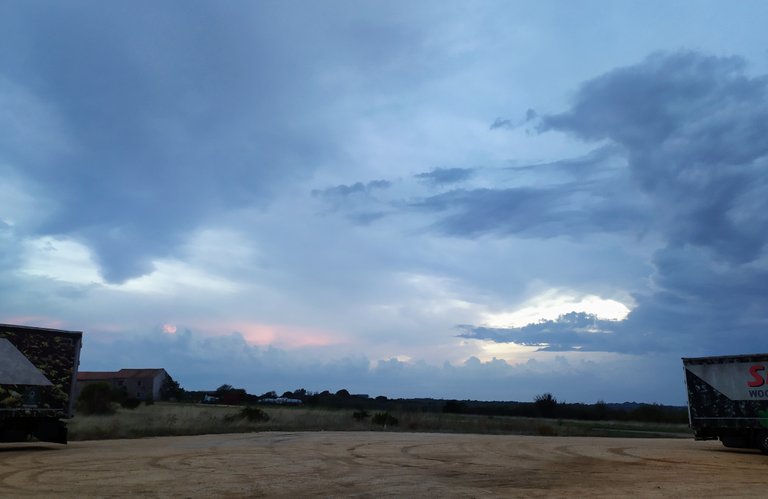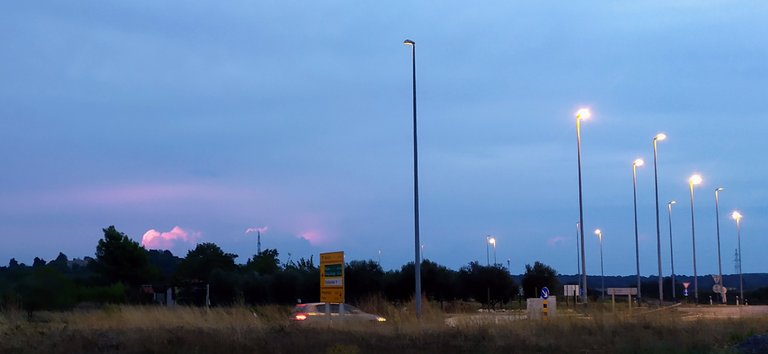 I came across this on a cut tree in front of a coffee bar. It looks like a smile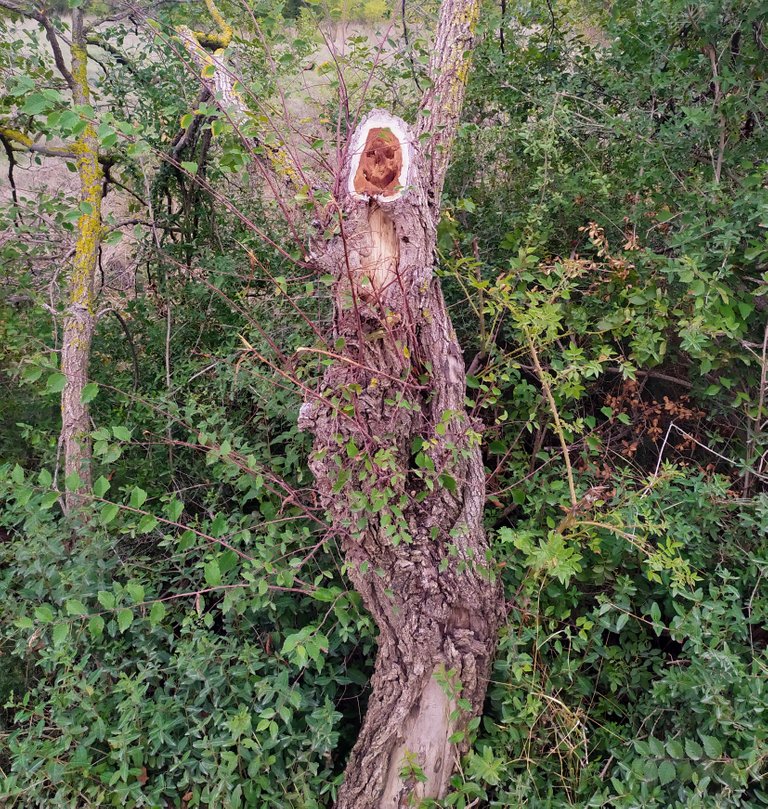 Clouds are heavy and full of water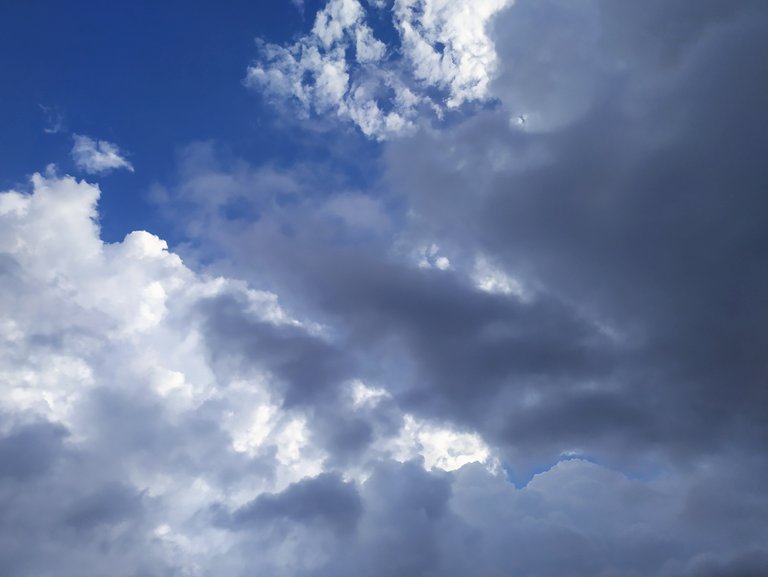 you can also see how the rain falls from them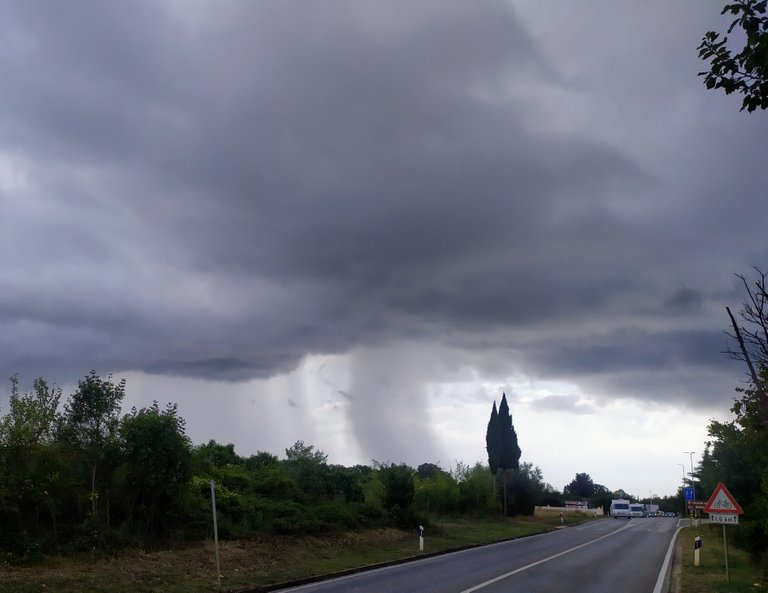 they water very well where they fall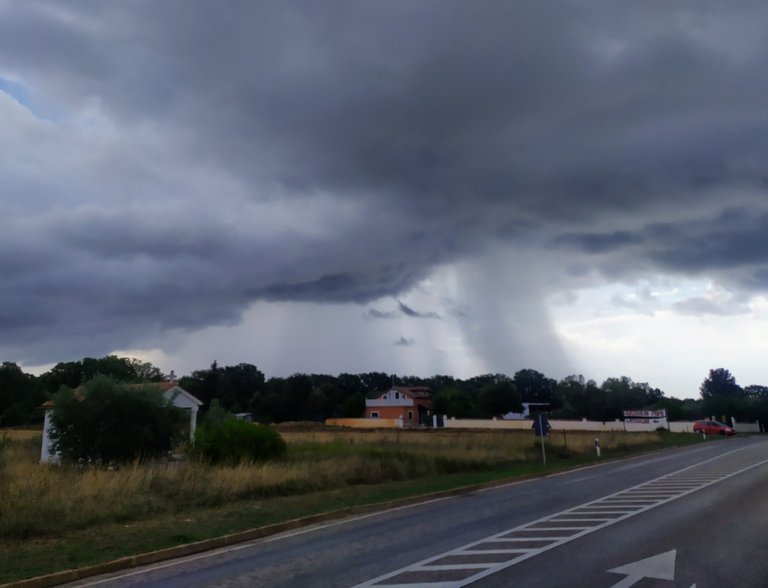 after the cloud passed through the sky a strange sound of an airplane was heard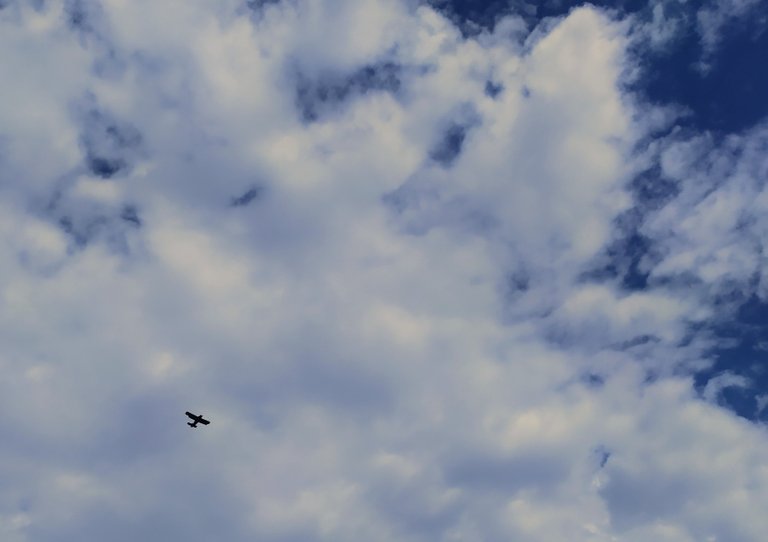 it was moving quite neither fast nor slow ... with a loud propeller engine noise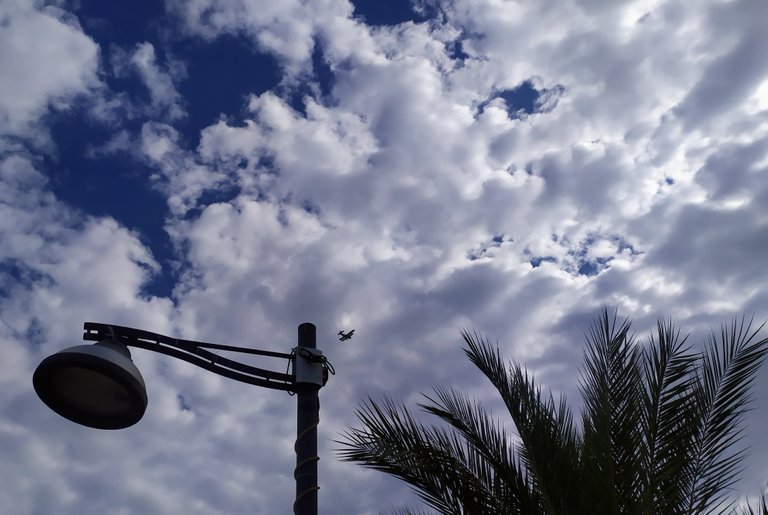 it was a beautiful old biplane that floats in the air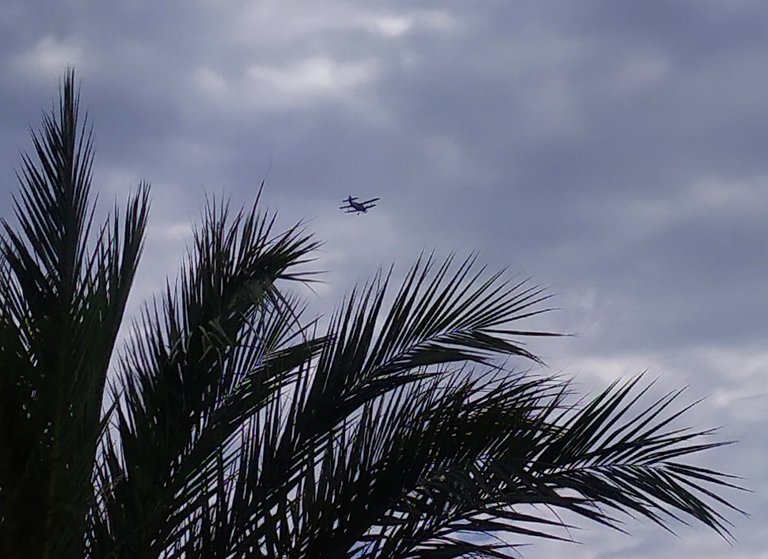 while airplanes float, snails mate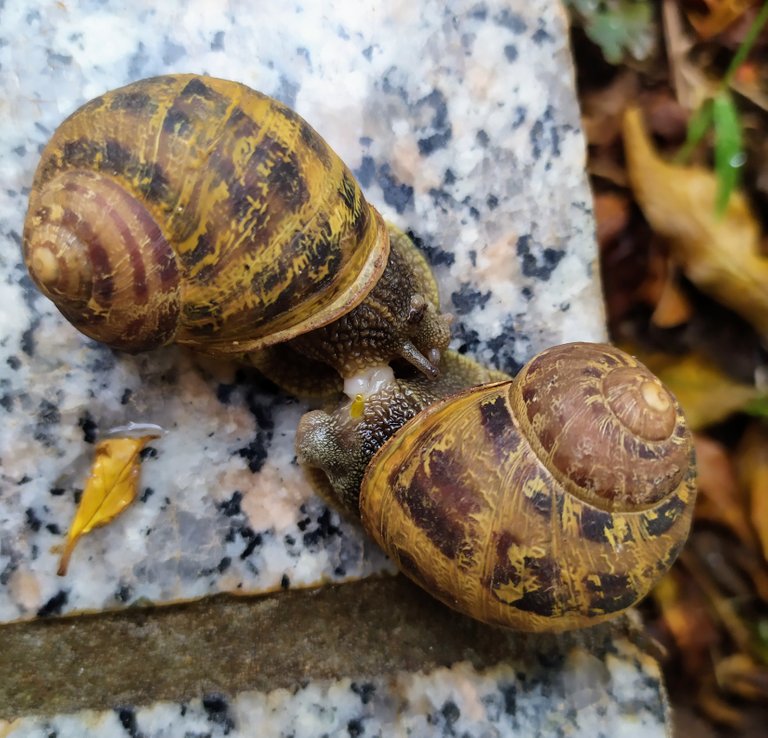 and a Sargus fly is watching from the wall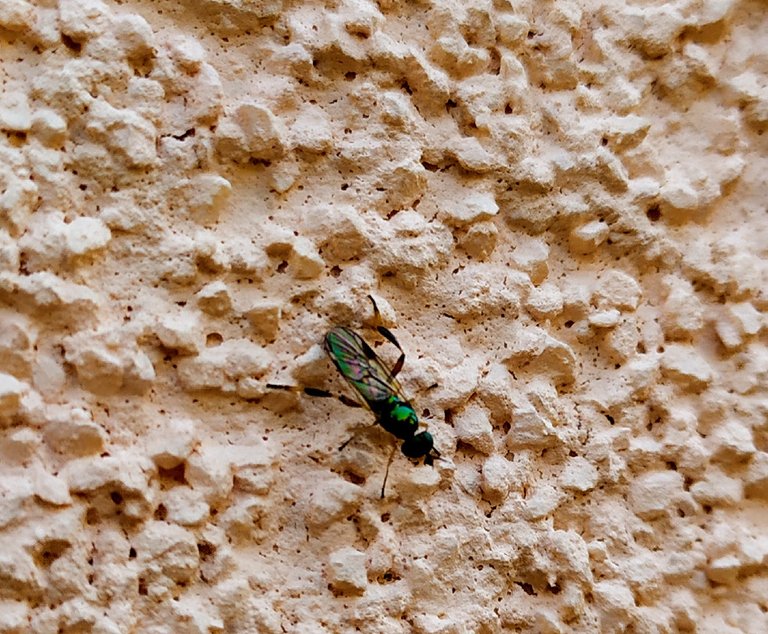 I found a strange nest on the floor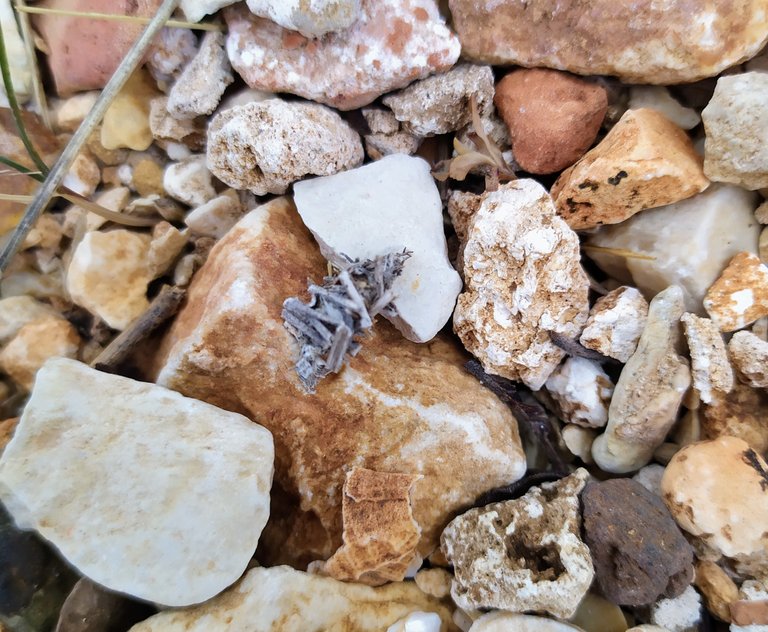 the wind is blowing quite strongly and it blew it away from me
The nest of this larva, possibly from some moth, is barely 10 millimeters, i.e. 1 centimeter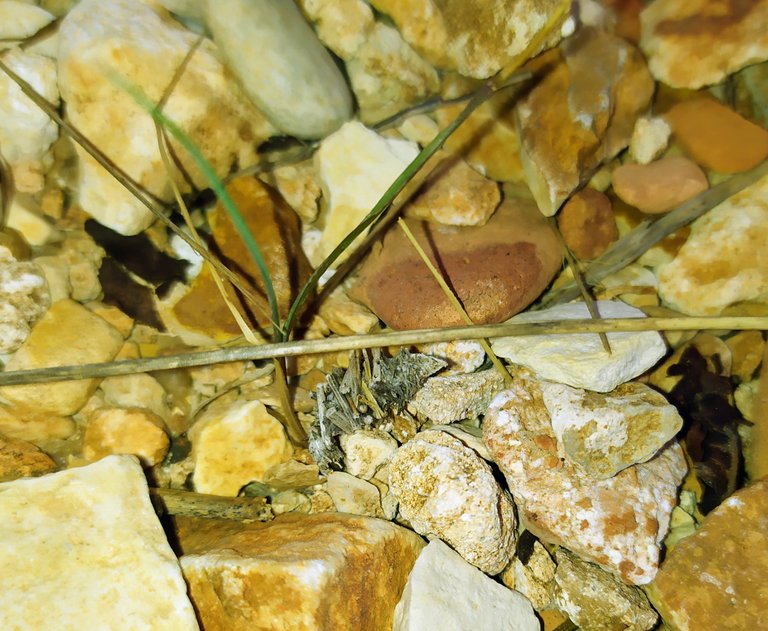 I caught it between my fingers and started photographing the details of the building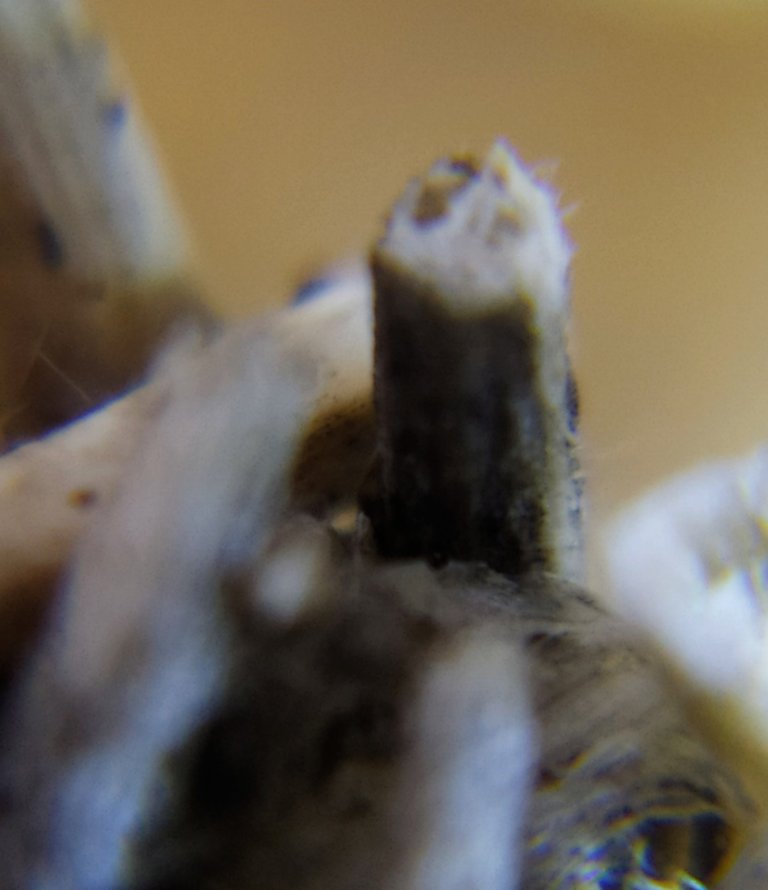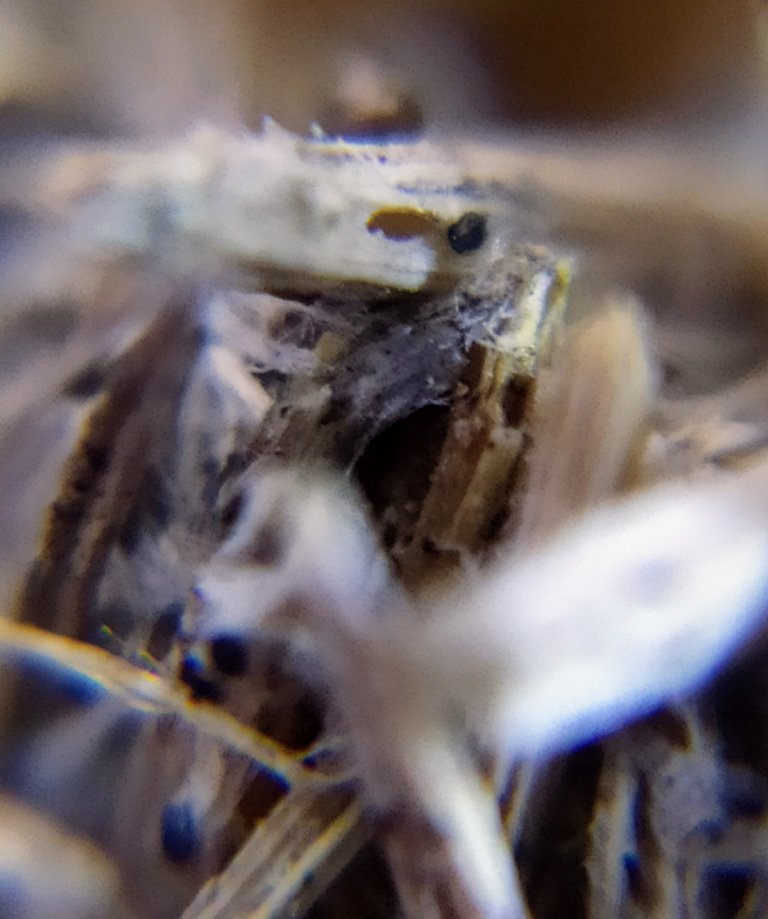 this is the final finish and the finer nibbling is precisely from the dry fennel sprigs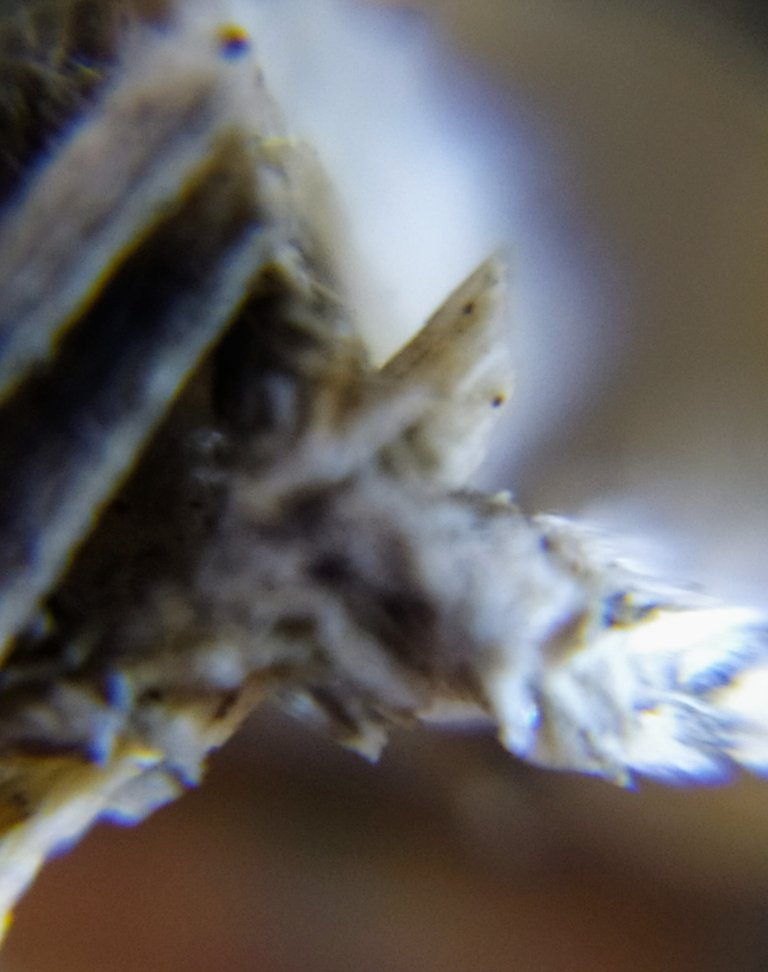 a few more macro details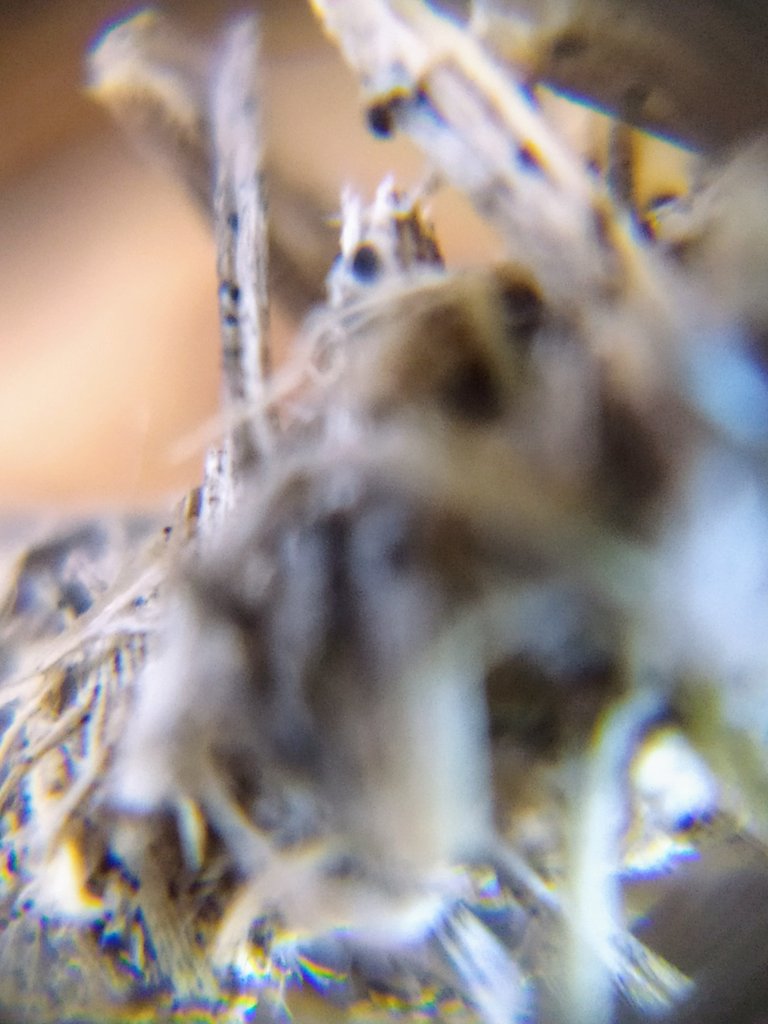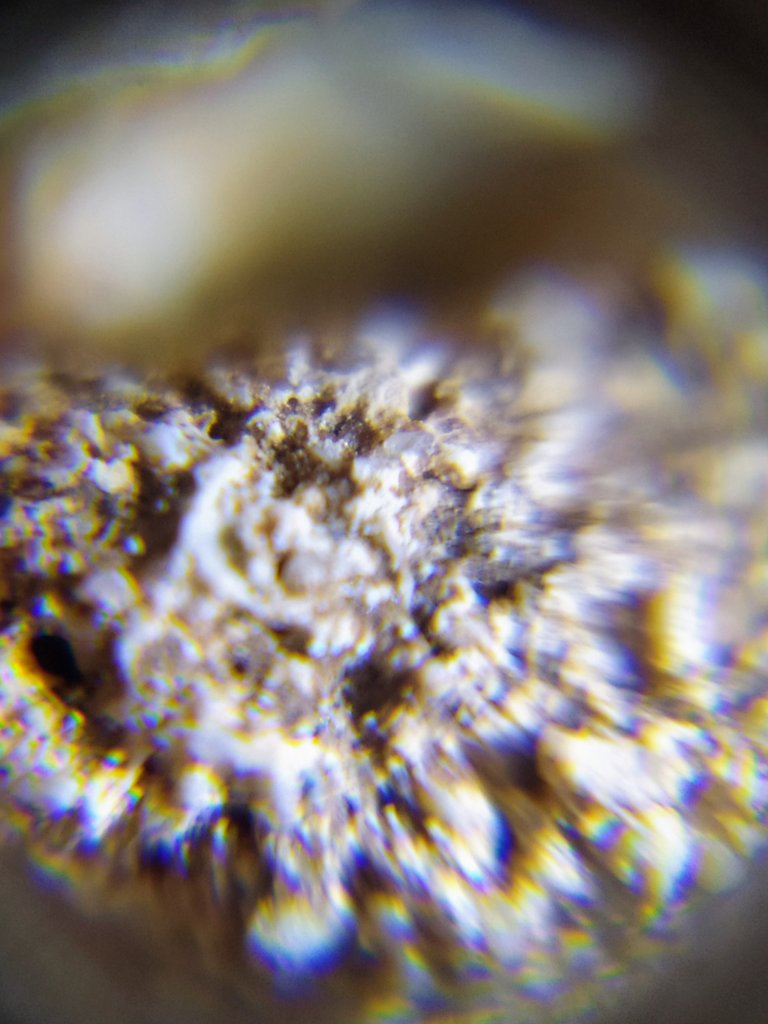 this is the entrance from where the moth enters and exits, only now the hole is closed as if locked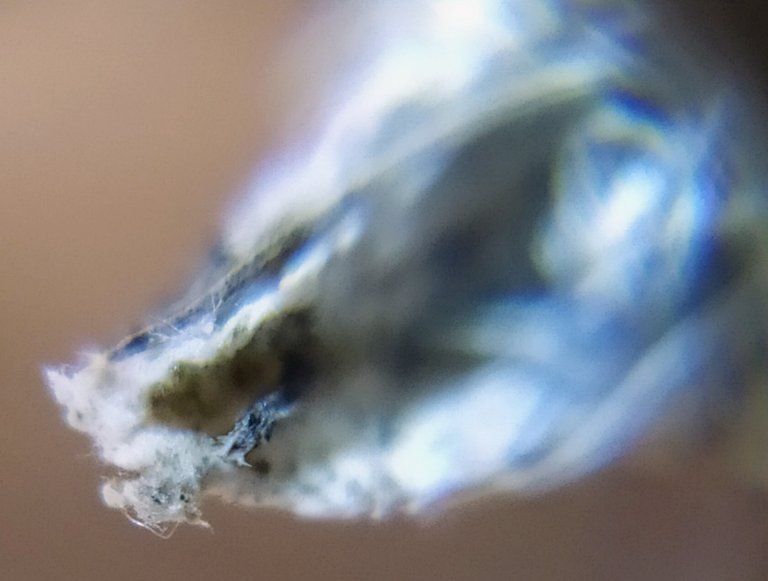 some more details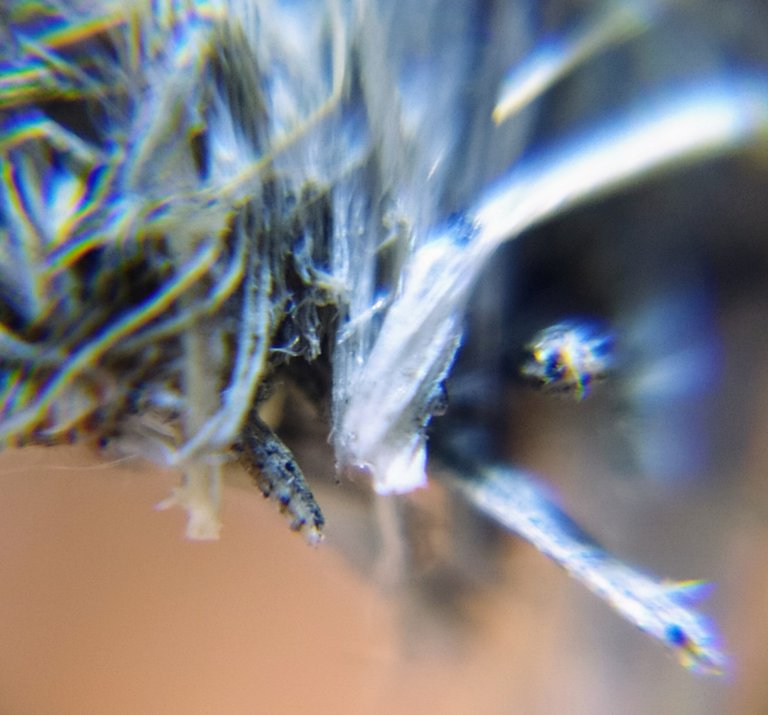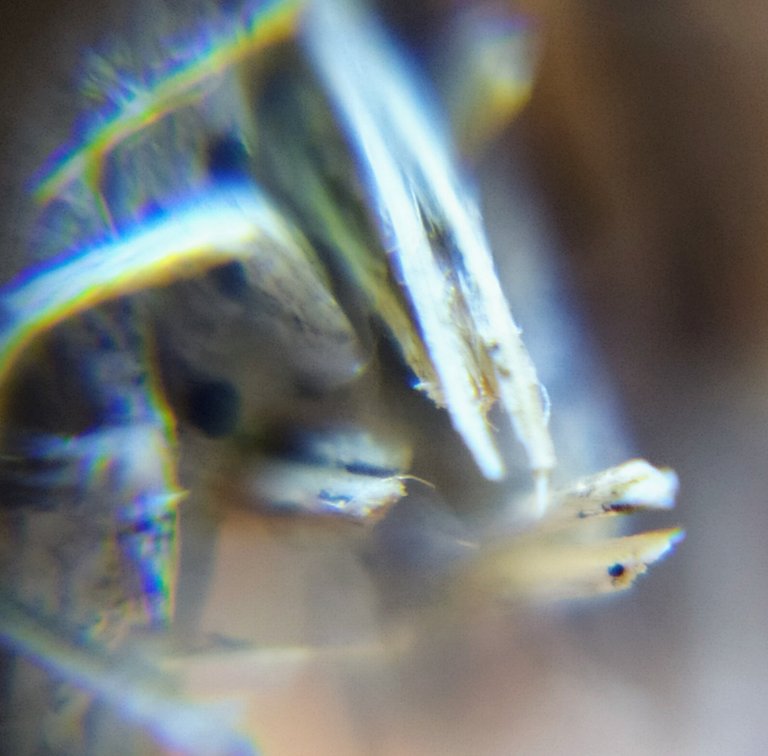 the sprigs of fennel Foeniculum vulgare can be seen here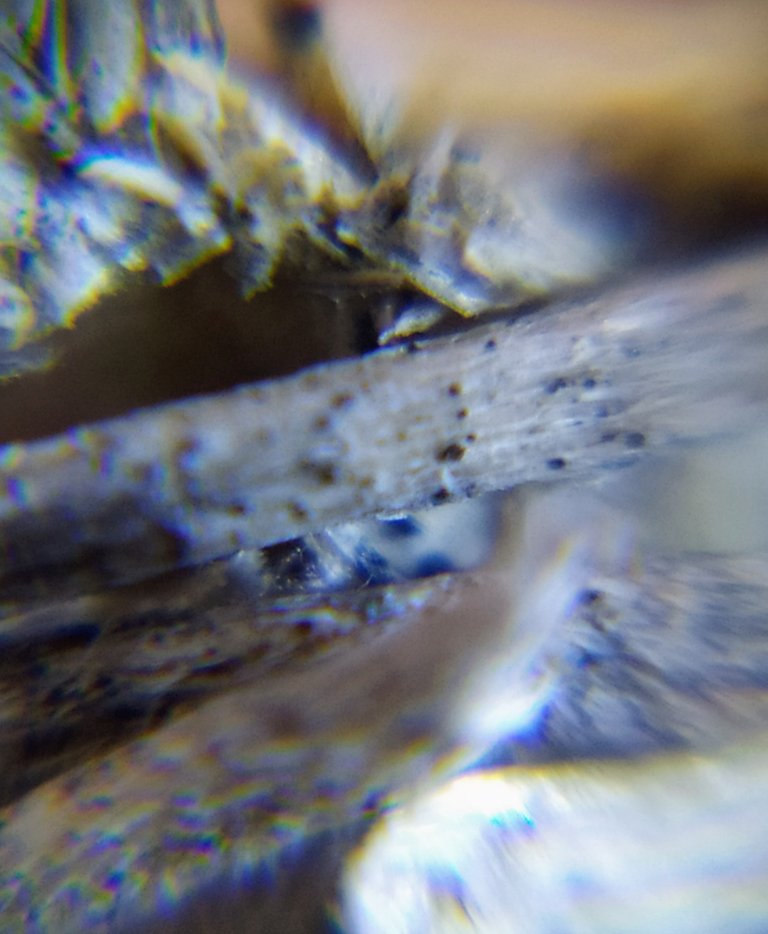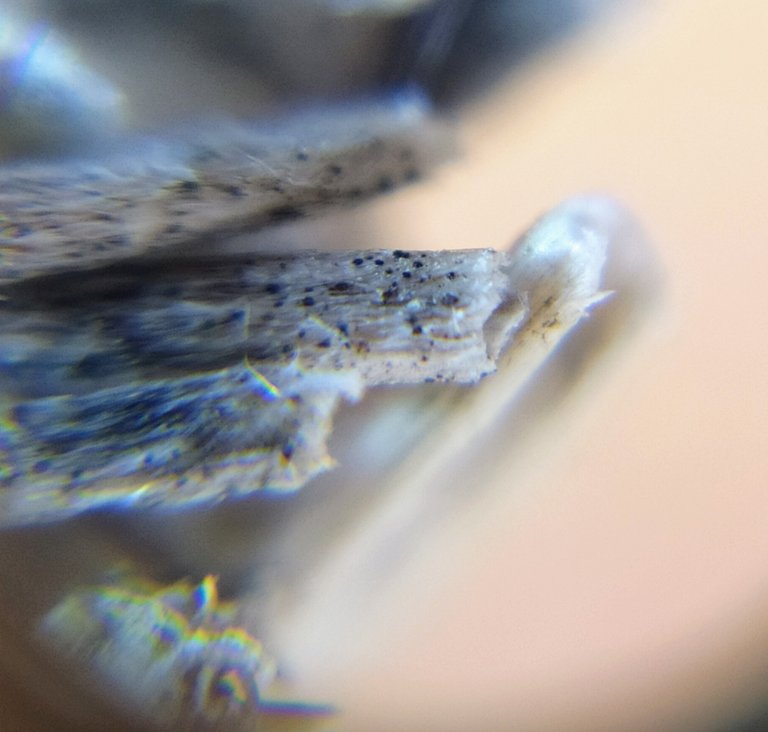 here it can be seen nicely next to the pine needle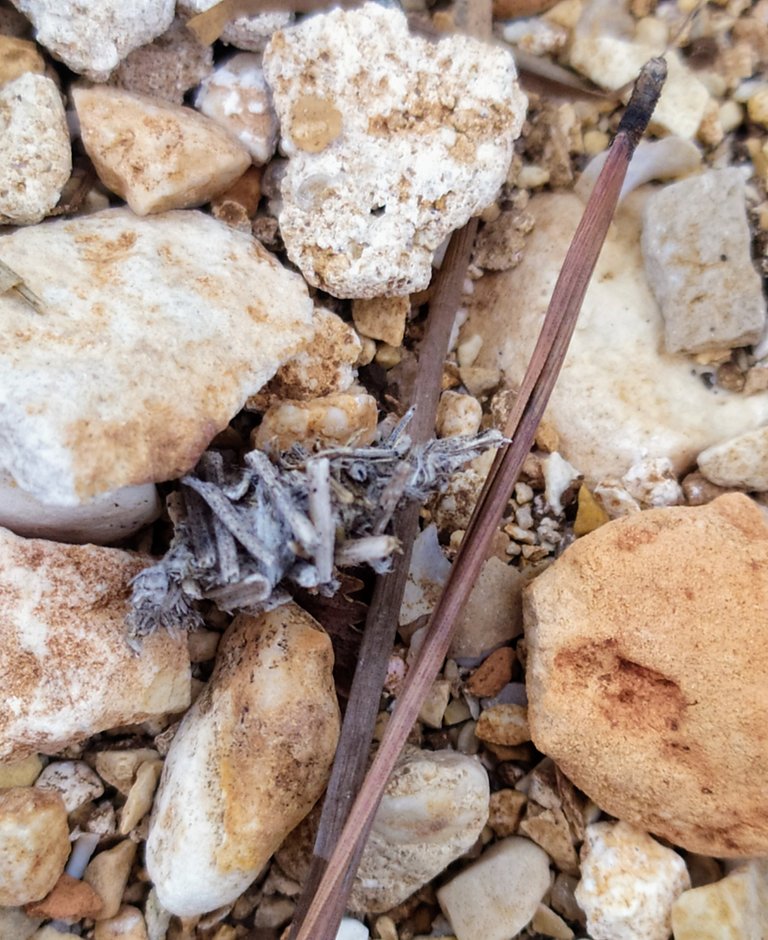 That would be all for this little adventure with a drive and a walk for you at Hive with my work, text and photos and of course the drive of my friend #borjan who also drove and was my chauffeur, it's important that we hang out and have fun and it's not boring,,. if only there was some action .
THE ENT
---
---