Today's interesting lunch
Today, one day is about the same as every other year, only this day managed to take photos like this and prepare it to be interesting.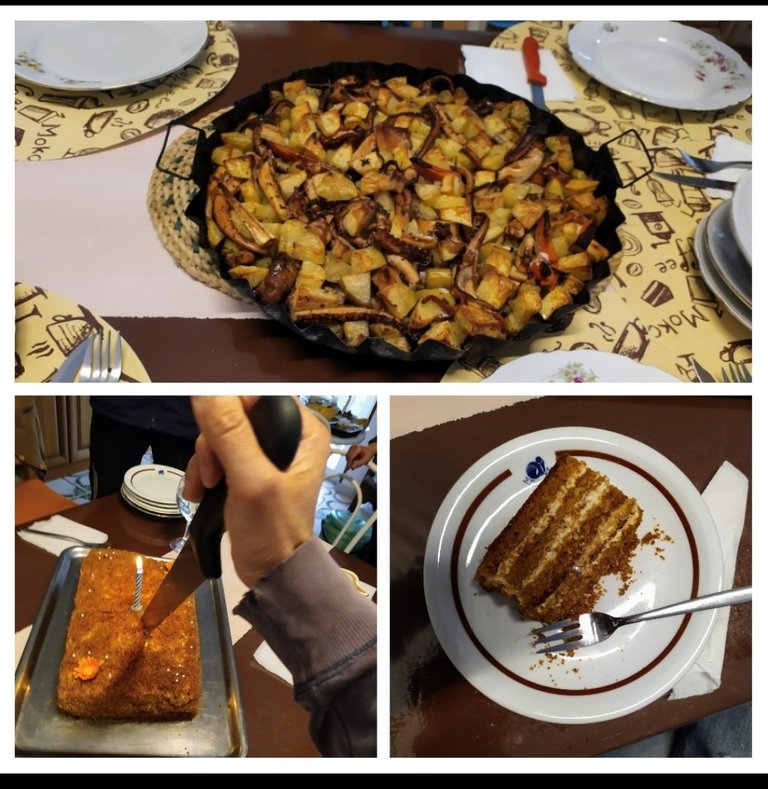 Various things have been done that are not exactly part of the topic now, but this one, you need to make a fire to begin with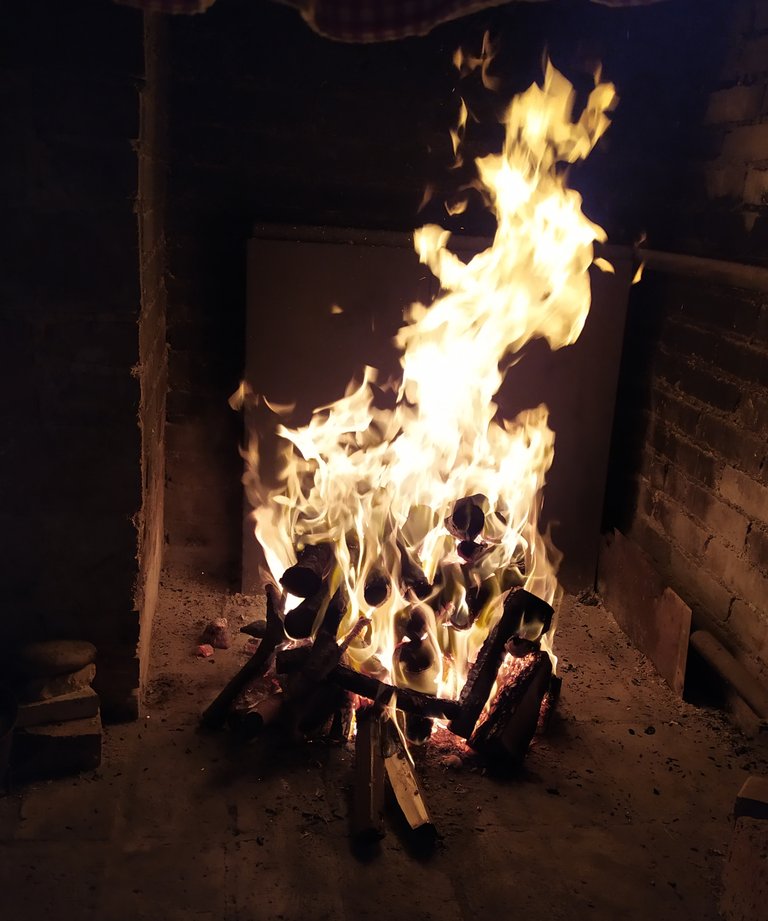 The fire must be beautiful and powerful big to heat the brick on which it is located and the brick that surrounds it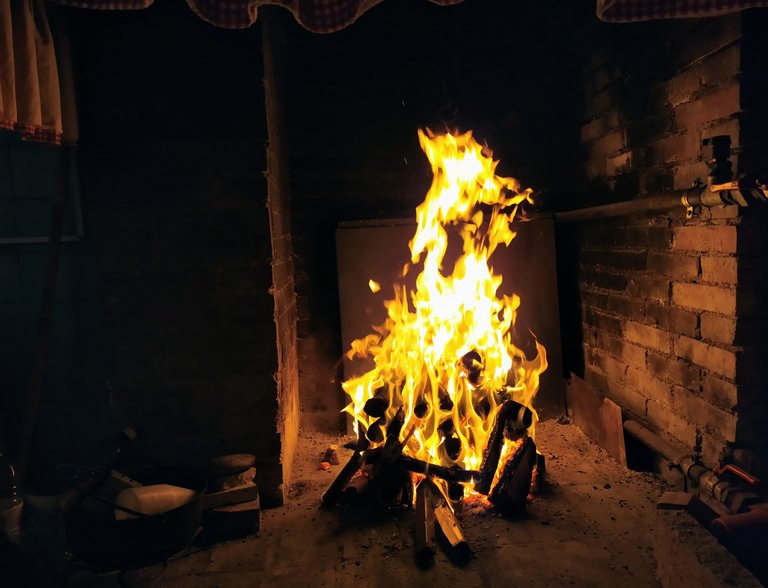 because it hasn't been done for a long time because it was summer and too warm for such delicious culinary fires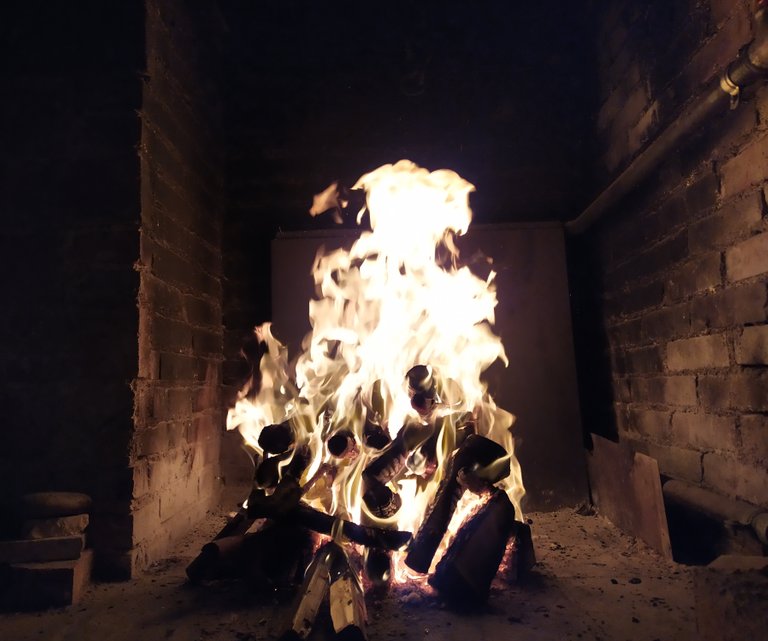 These tin lids are, lids under which wonderful delicious delicacies of various delicious food delicacies are made
no wonder there are so many feet around this because everyone wants to taste how it smells, how it is made and how the smell opens the appetite .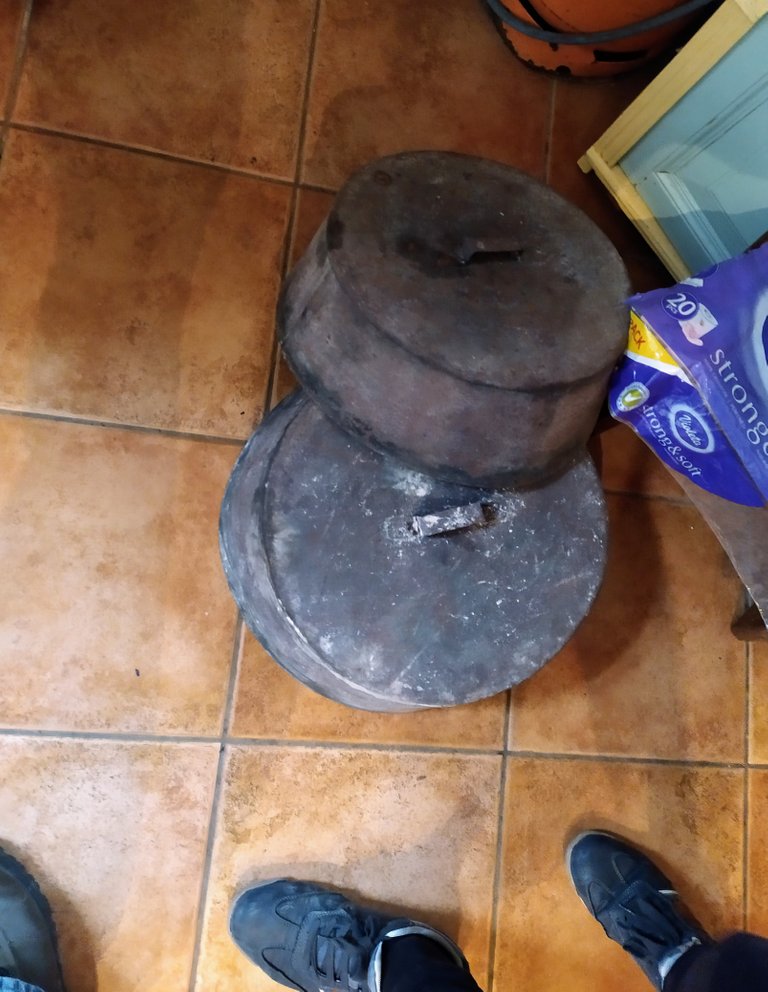 These are the ingredients:
Vegetables: - carrots, celery, thyme, salt 2 dl red wine and a little musk, octopus and large cuttlefish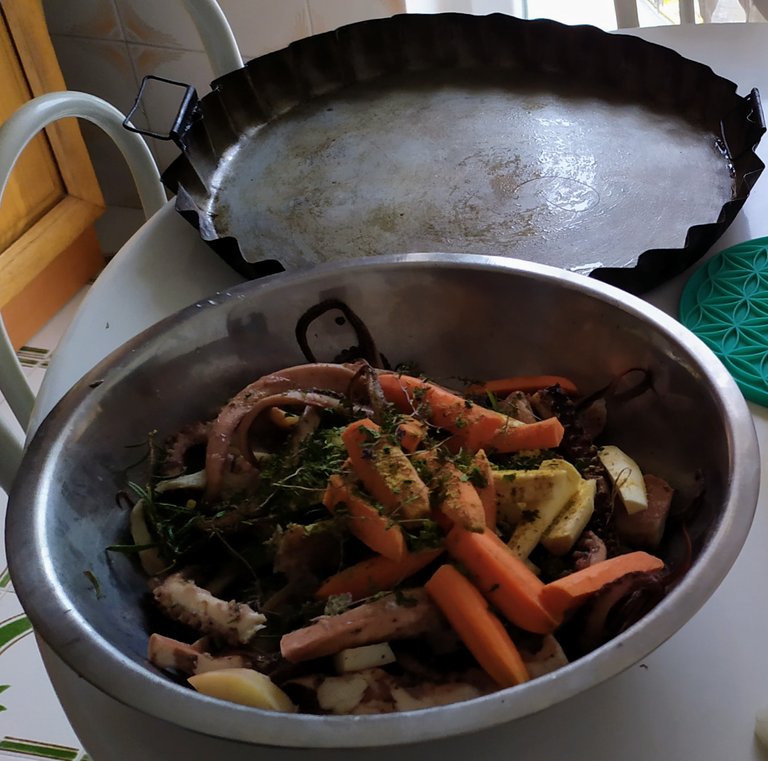 It is salted and everything is nicely prepared as a kind of pac a few minutes before placing in this metal plate behind which is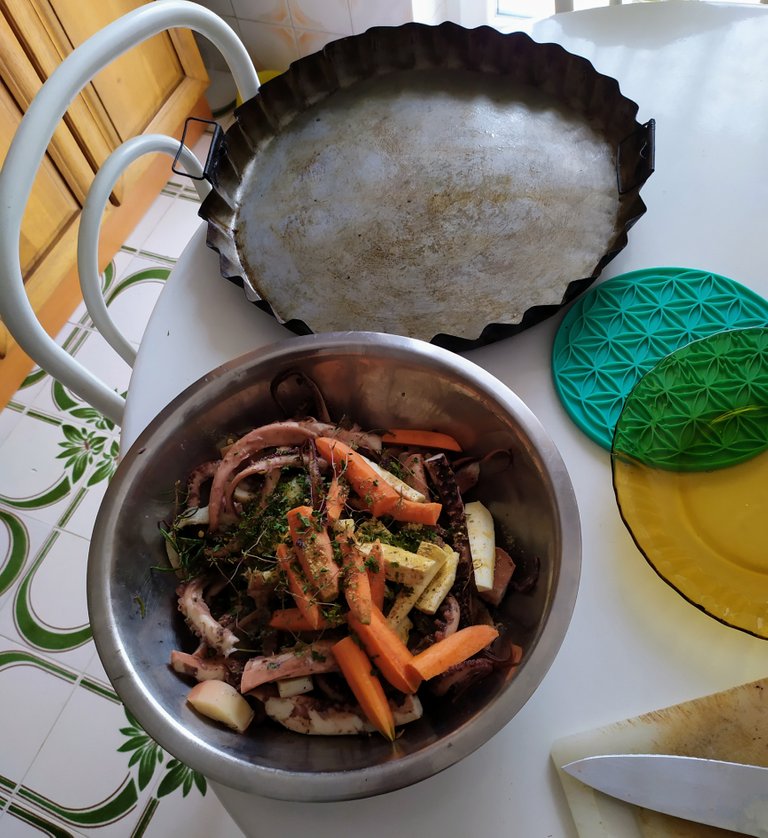 in all this the main ingredient is Potatoes which are cut into pieces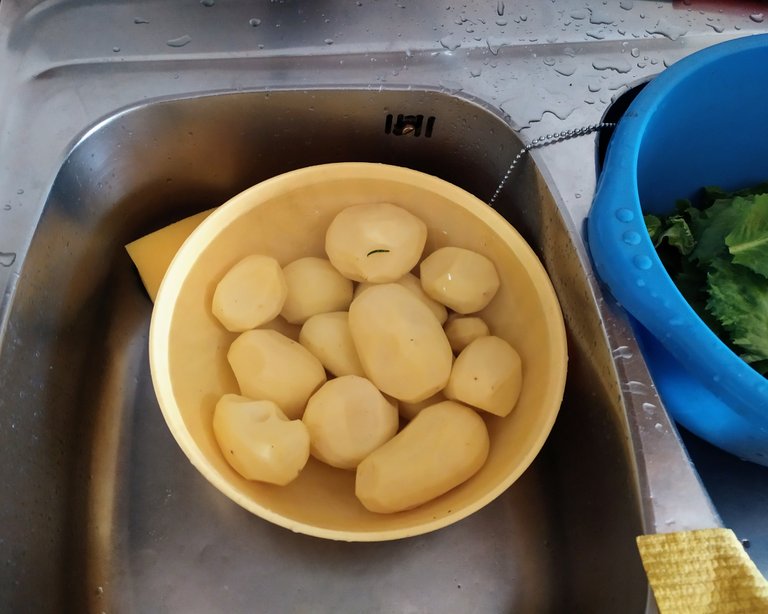 and a lot of salad because it's so good that this is too little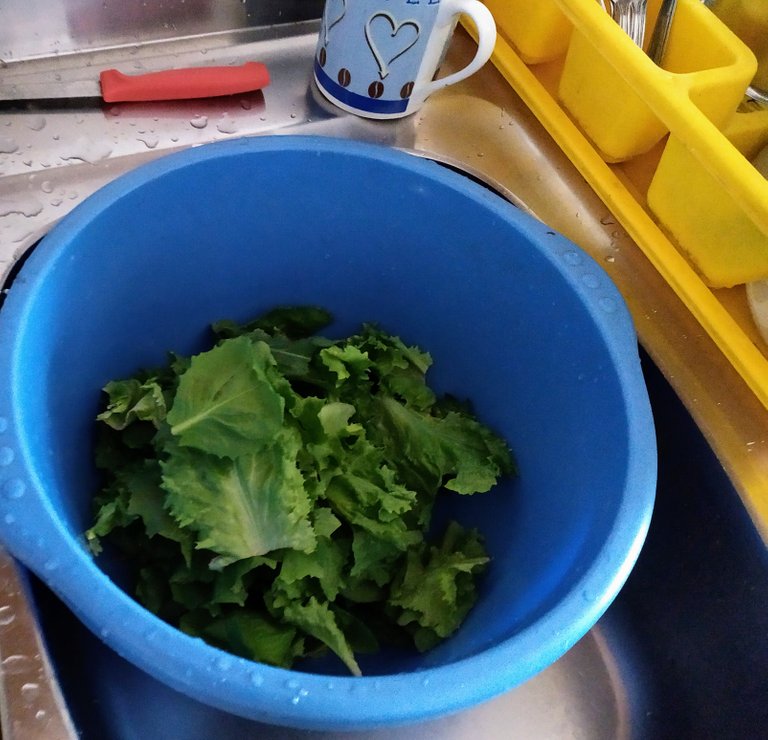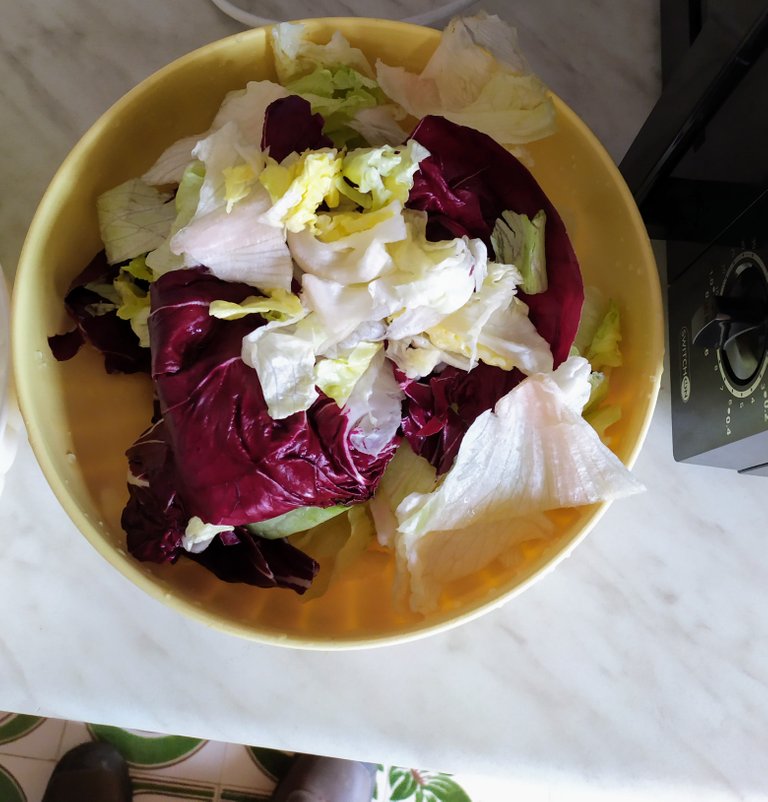 one red onion and salt for salad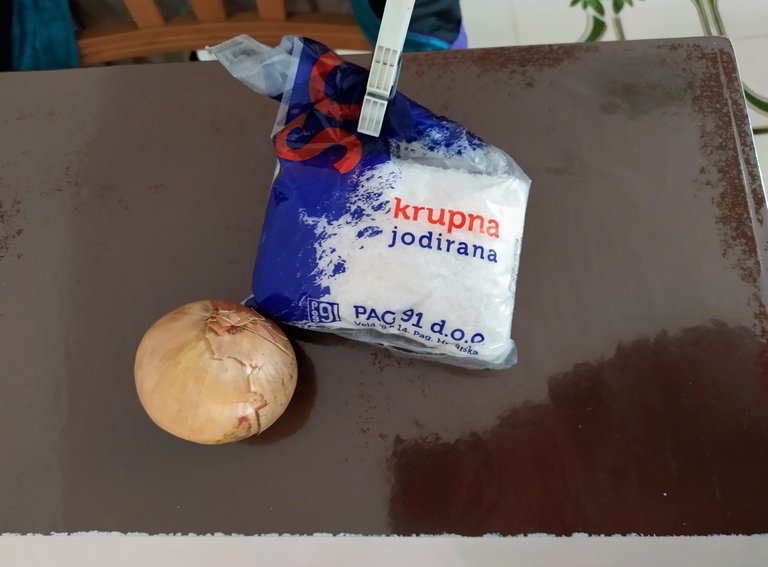 and I didn't get to take pictures when everything was in a metal plate and put under the grill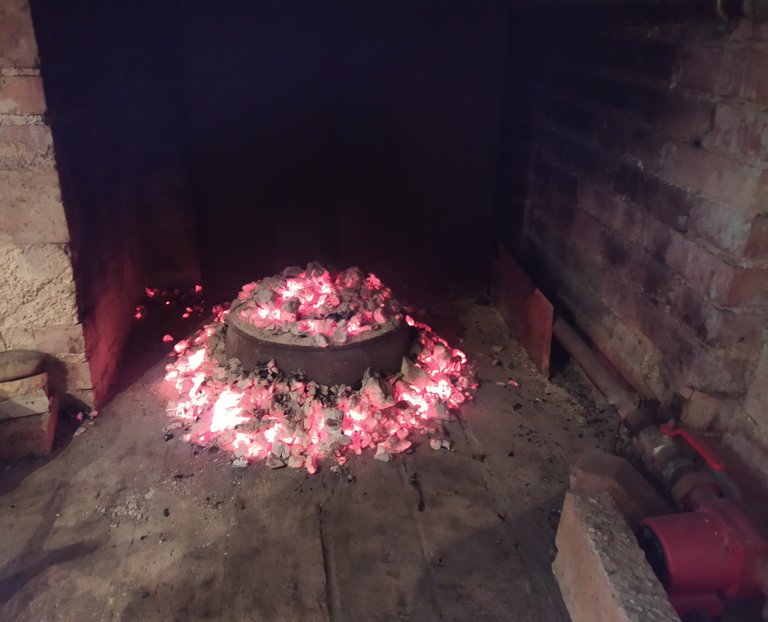 this is what is required the right temperature now there is no opening 45 minutes because they are muskrats and and octopuses they do not need longer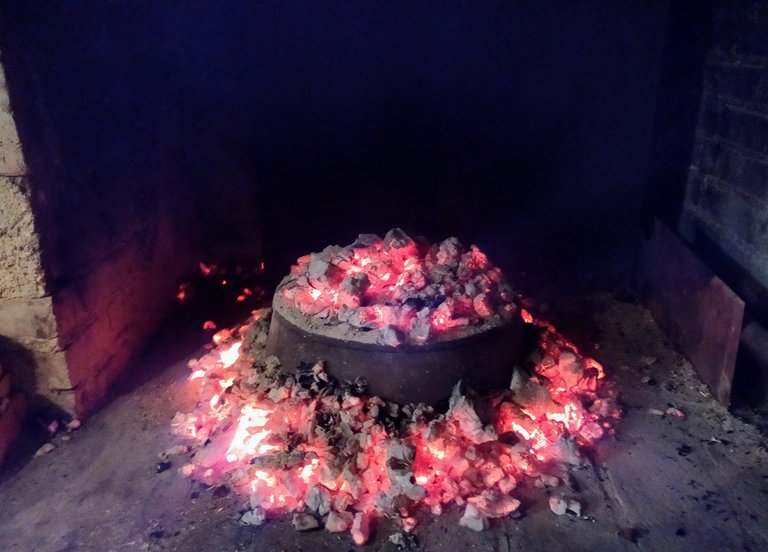 everything else except bread is 60 minutes and bread is a story really for itself it's hard to describe for now this dish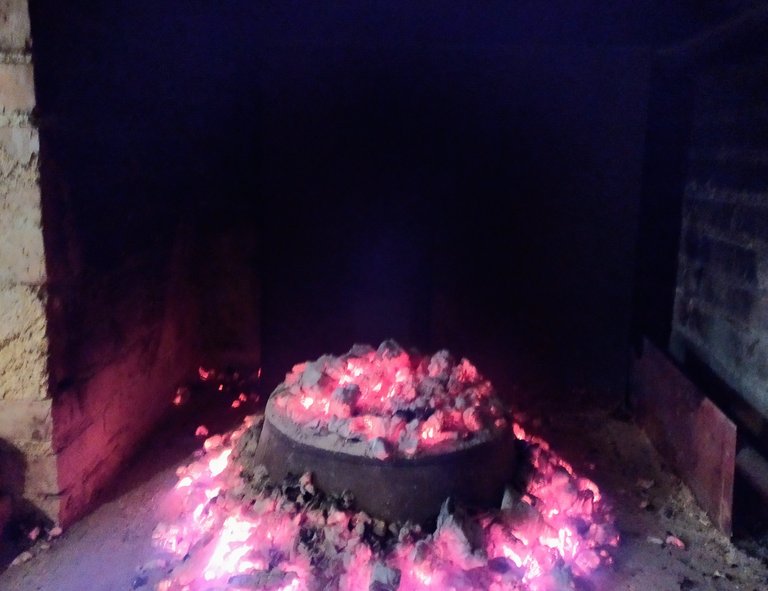 I like this shade of light that is created above the lid, let it sing - it cooks nicely and the whole tavern smells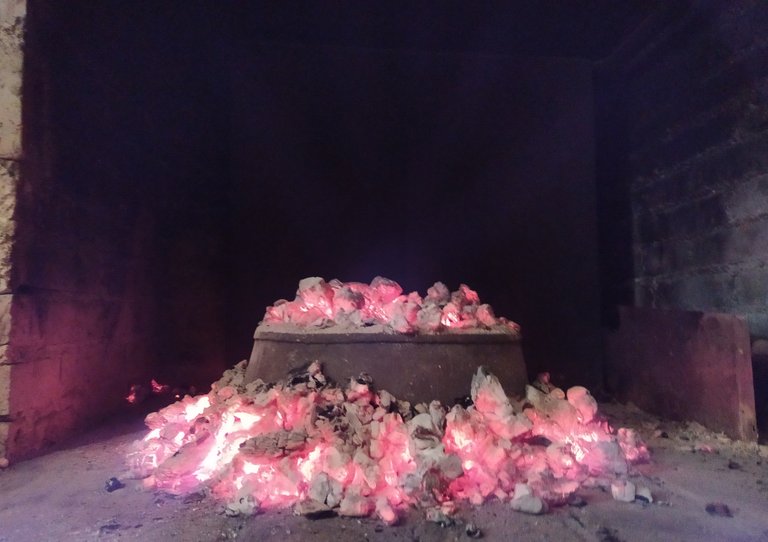 finally almost after 45 minutes he is on the table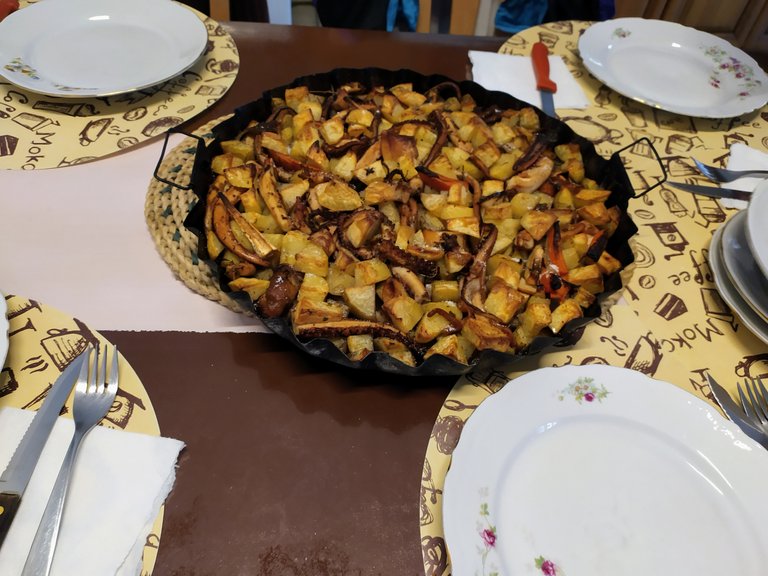 delicious looks very very tasty and a smell that opens the appetite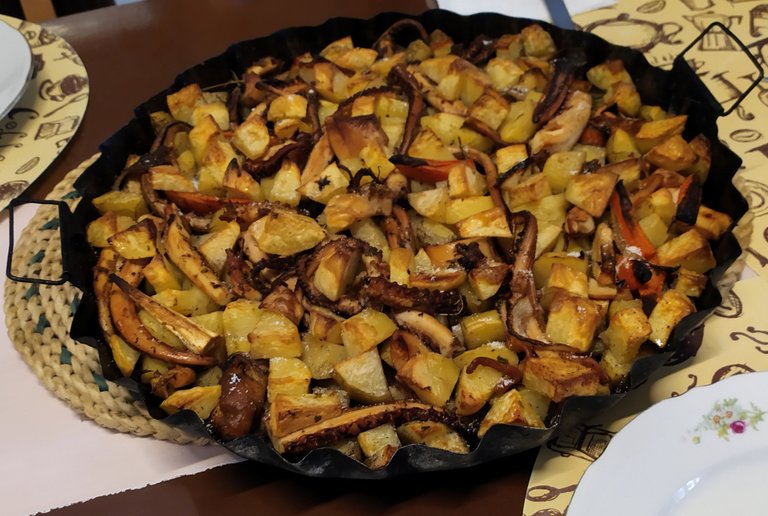 it should now be placed in a plate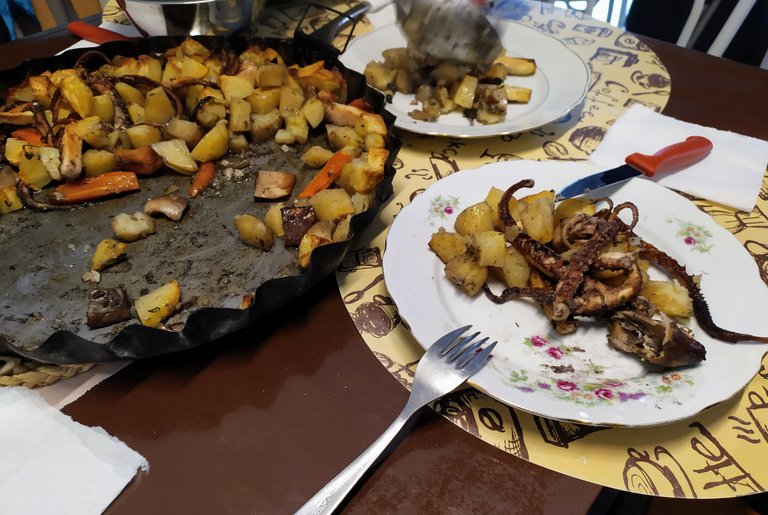 the colors and flavors are not lacking just a little to match the tone on the plate to make it look nicer of course with your fingers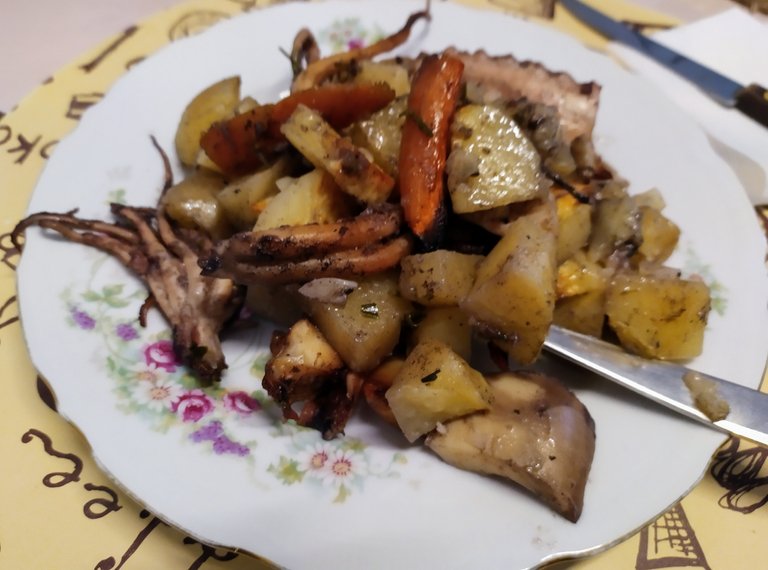 it wouldn't be me if I didn't play a little with the food on the plate and arranged these arms of the muzzle a little to make them look nicer for you on HIVE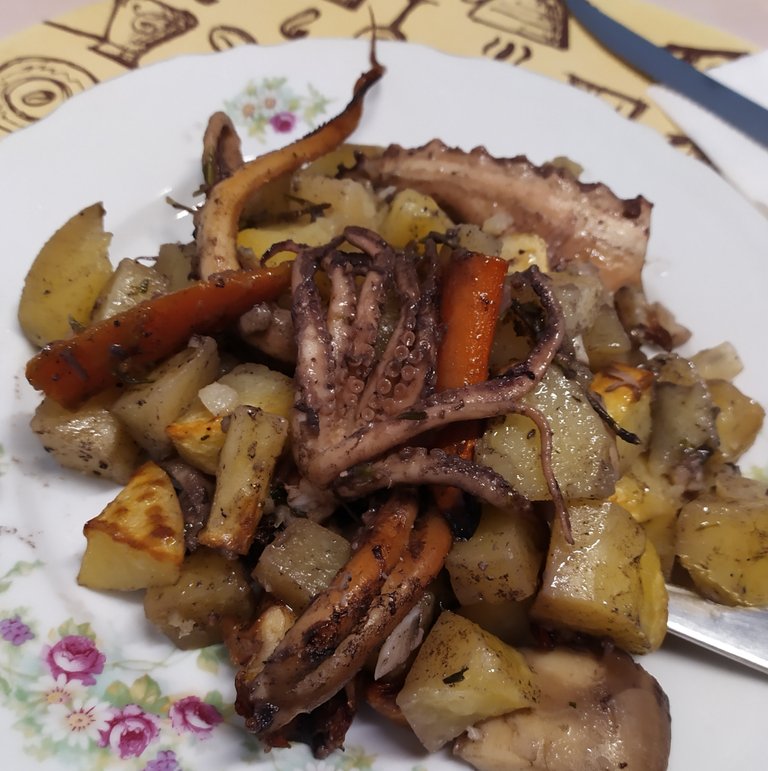 There is also a salad that has almost disappeared because it is juicy and excellent, it fits very well. It could be said that it is for one person ..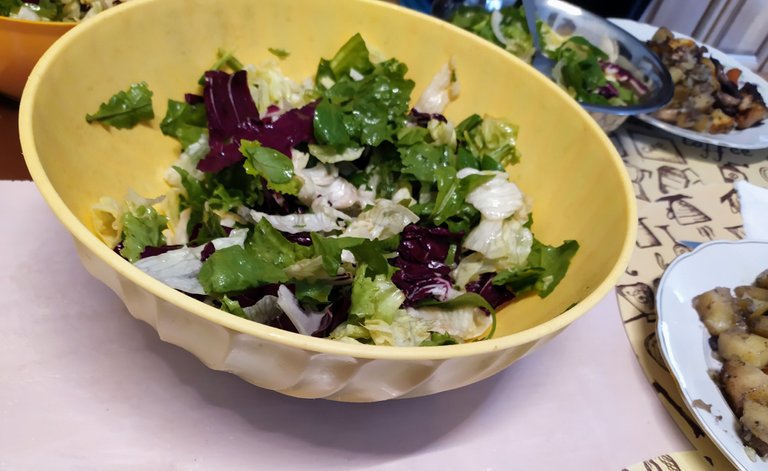 After the meal, a little break starts with a cake of honey cheese and decorations of marigold flowers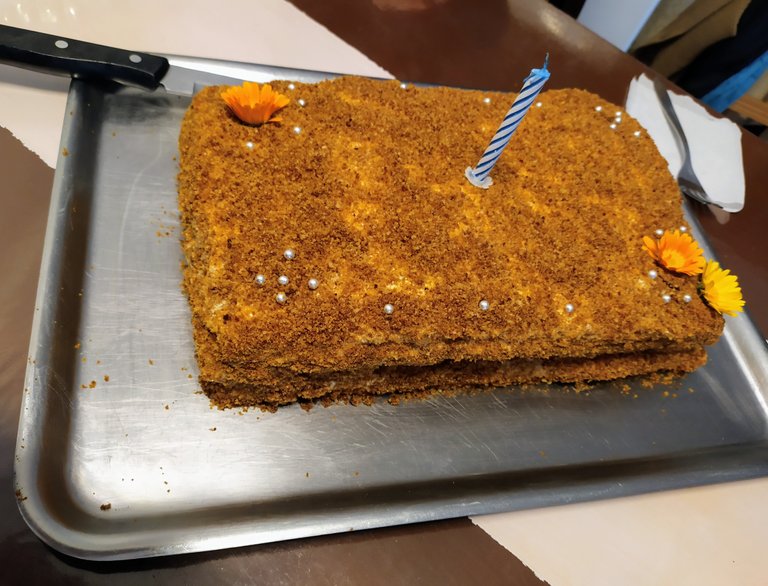 I didn't know how to cut it with that little knife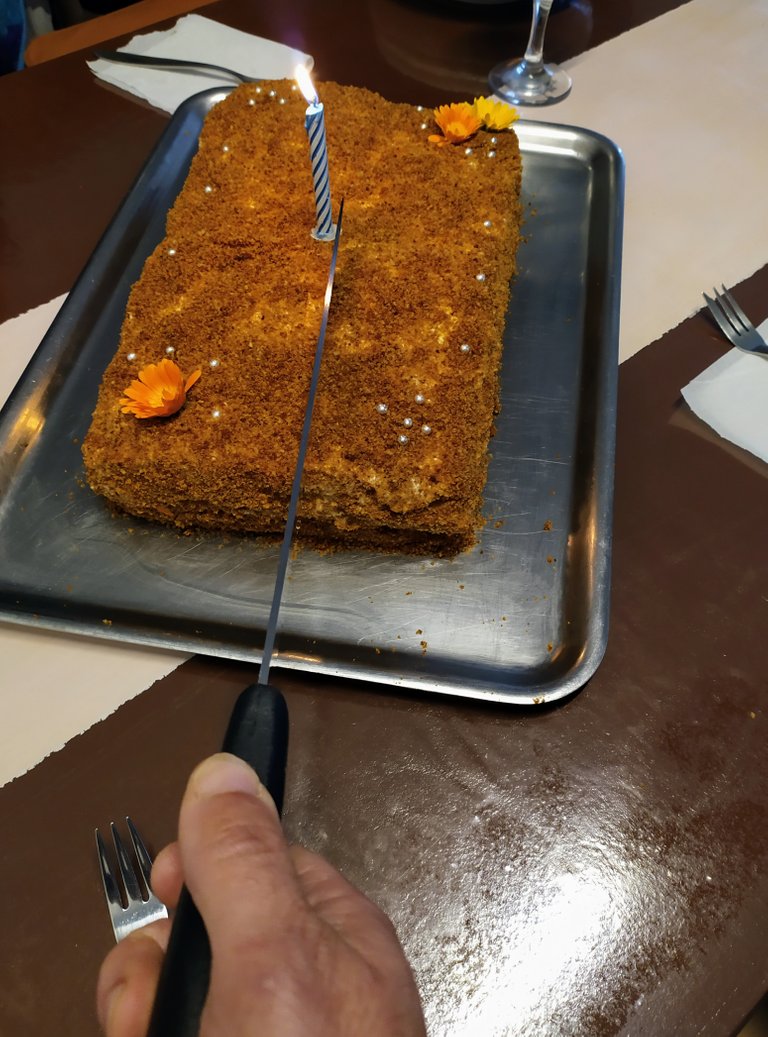 maybe like this ... I don't know it's not round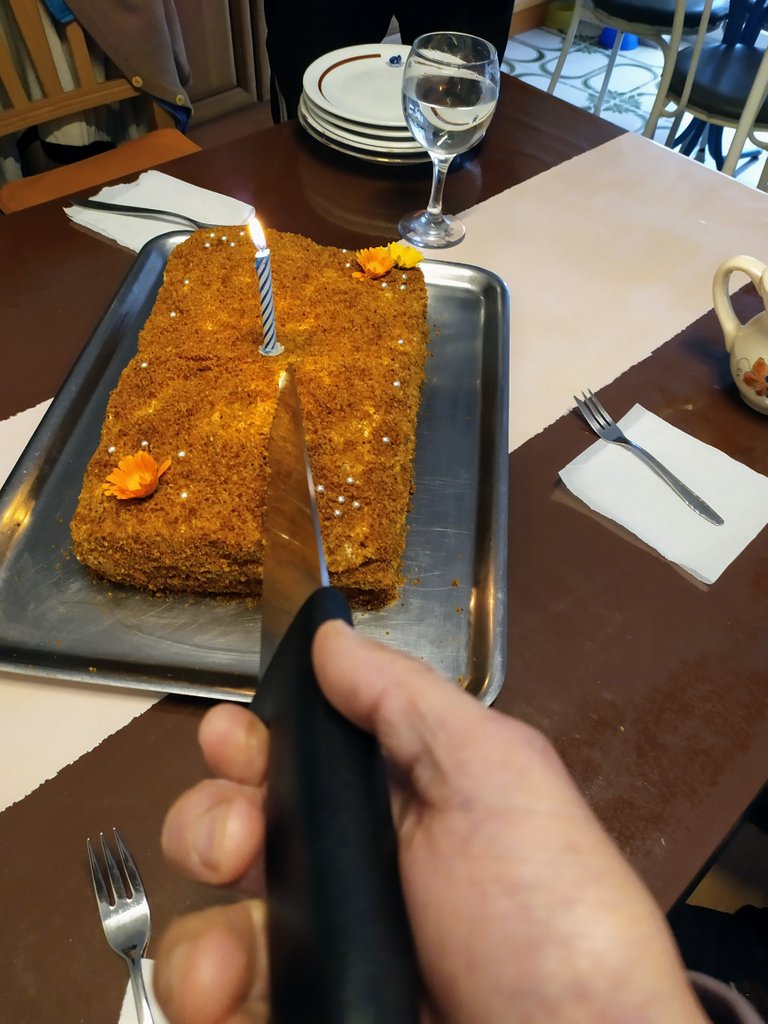 This is the right way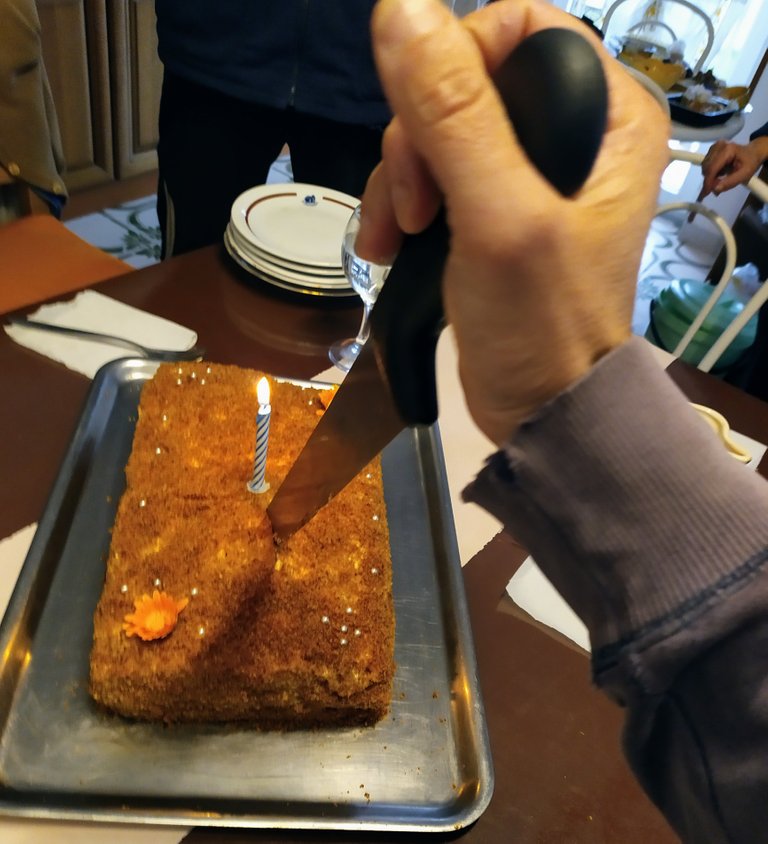 and cut it into thin slices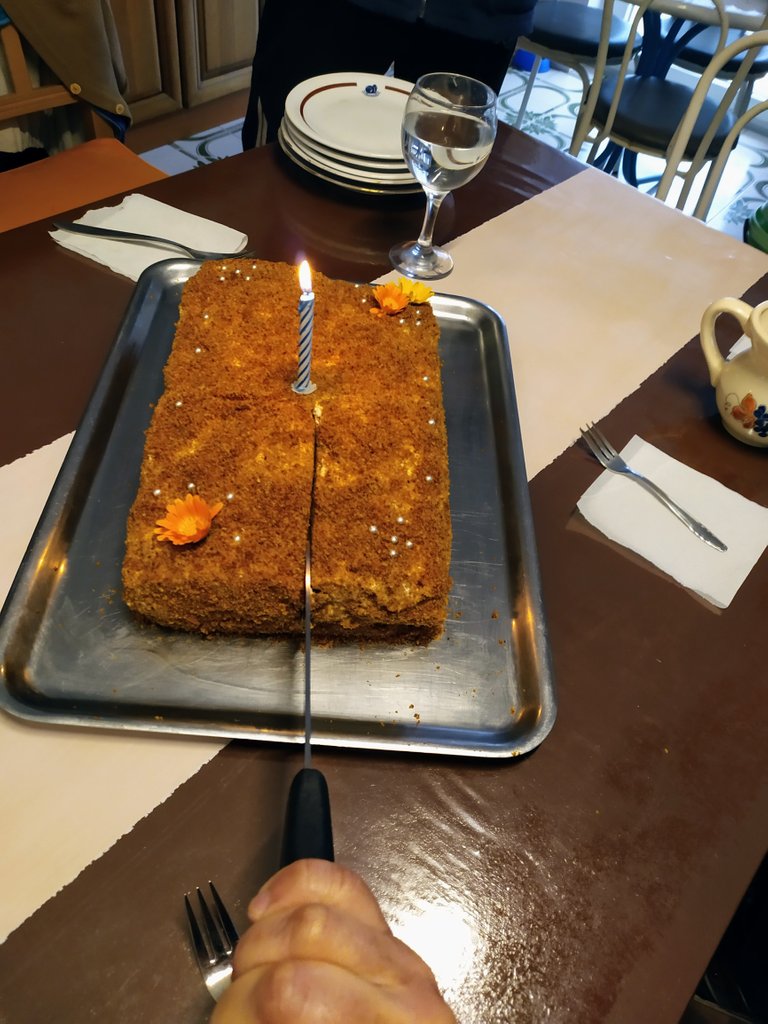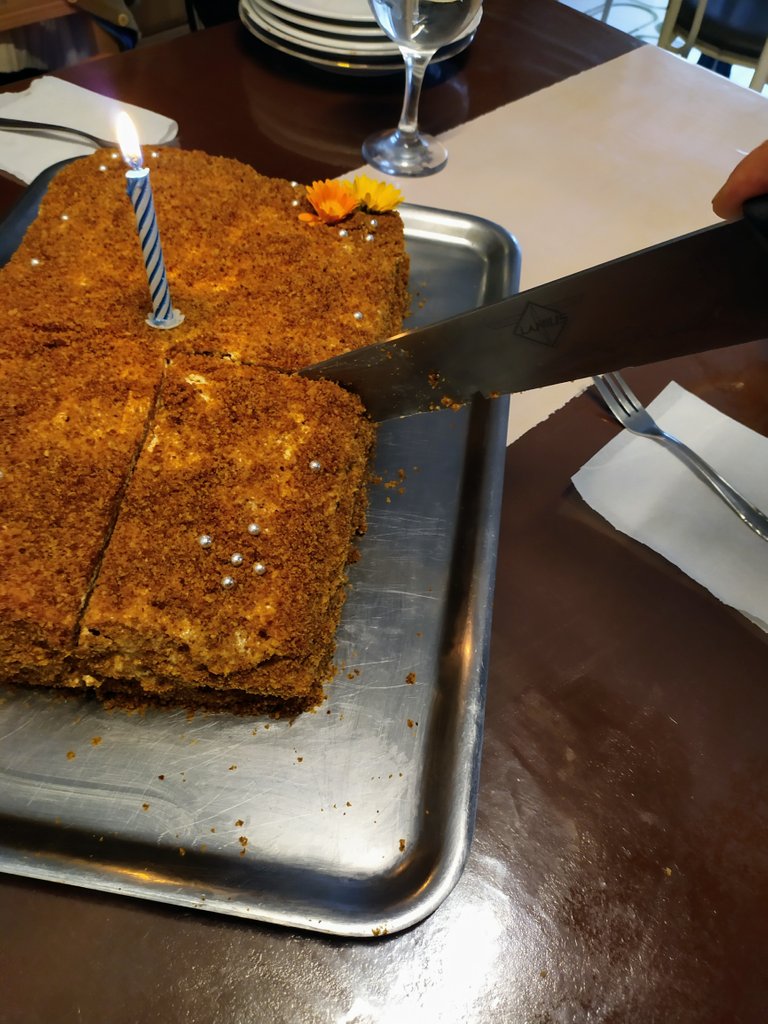 Ok it's a piece for me now it's a little cut for others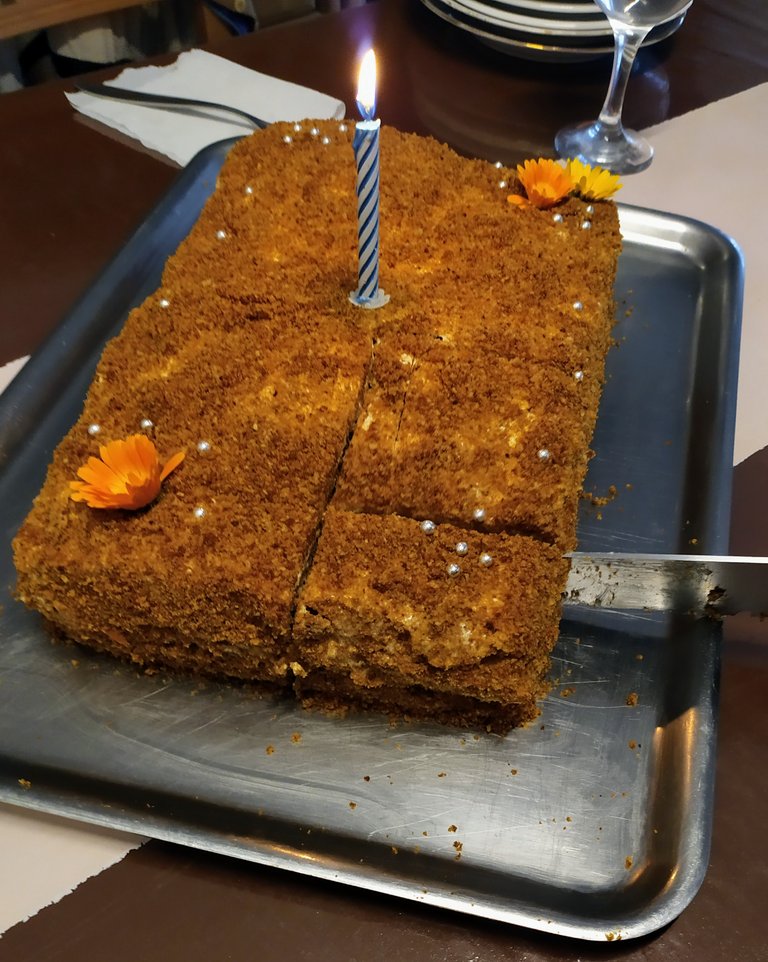 a little thinner ah when it is so let it be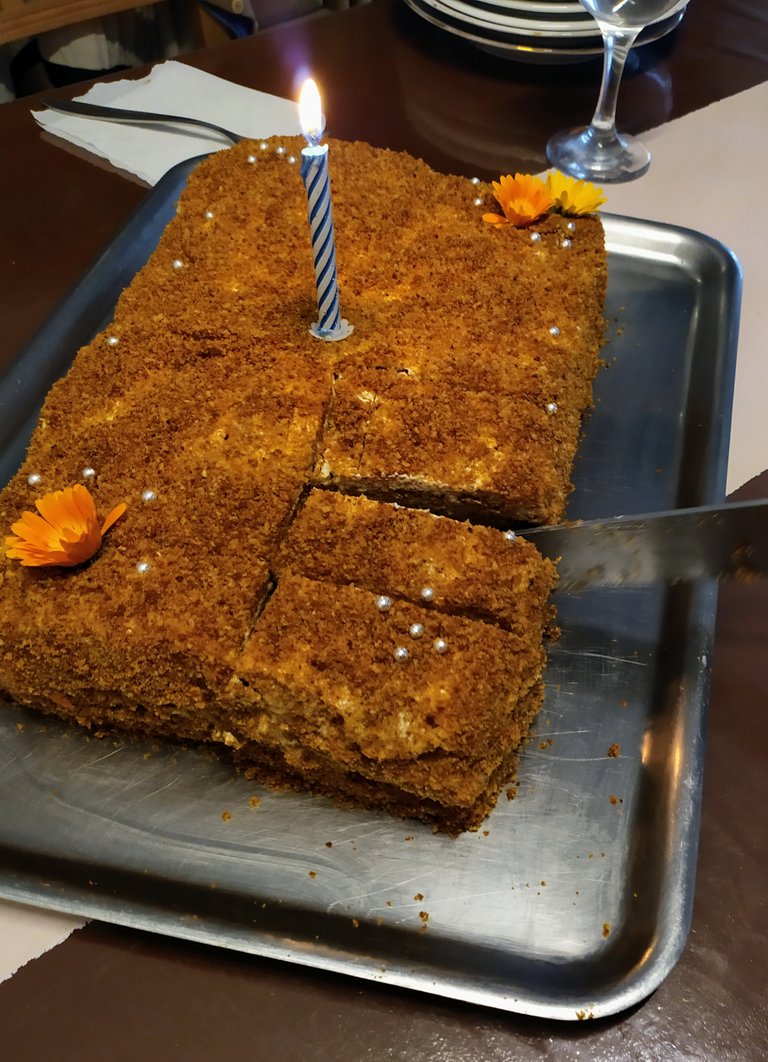 it's that little feta cake with a random decorative ball that set itself up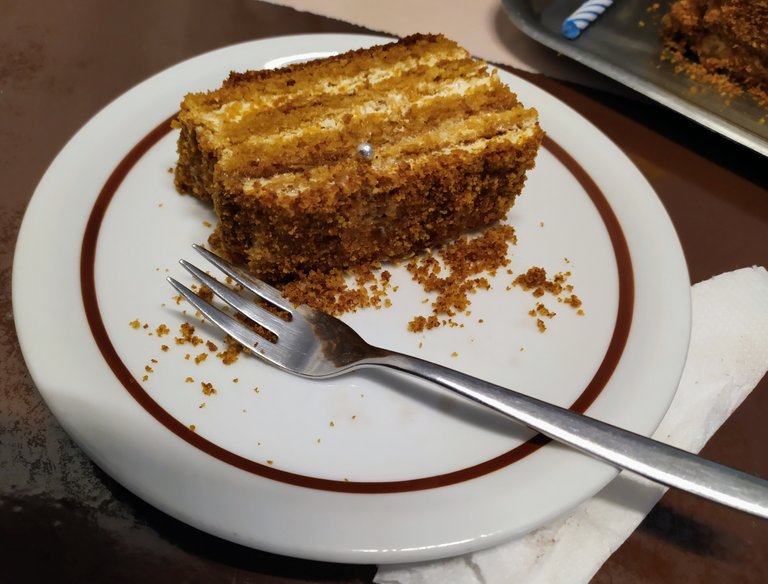 the cake looks nice and tastes juicy , ... simply honey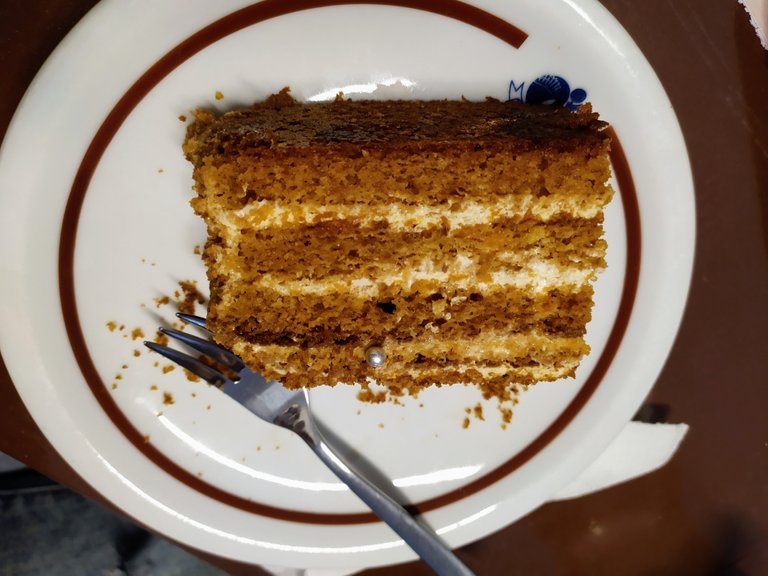 here are some old ornaments old plates from the Arenaturist era from the 1980s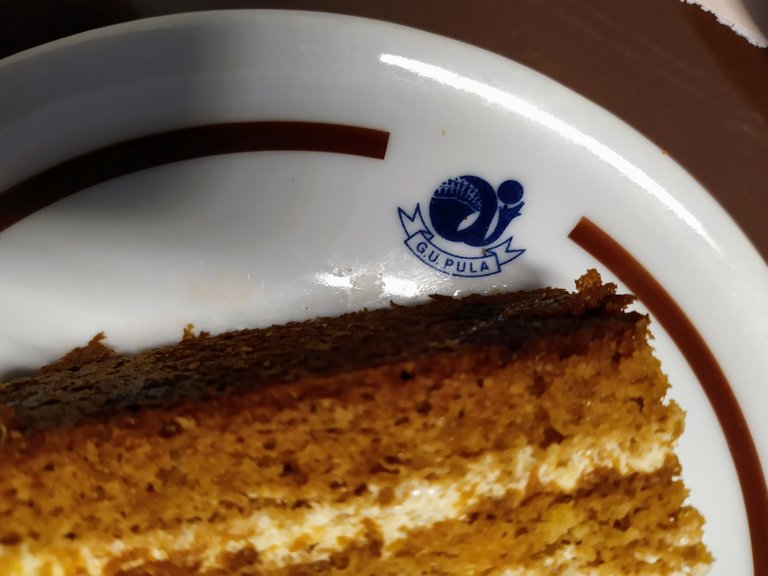 as in a good home hotel simply wonderful and delicious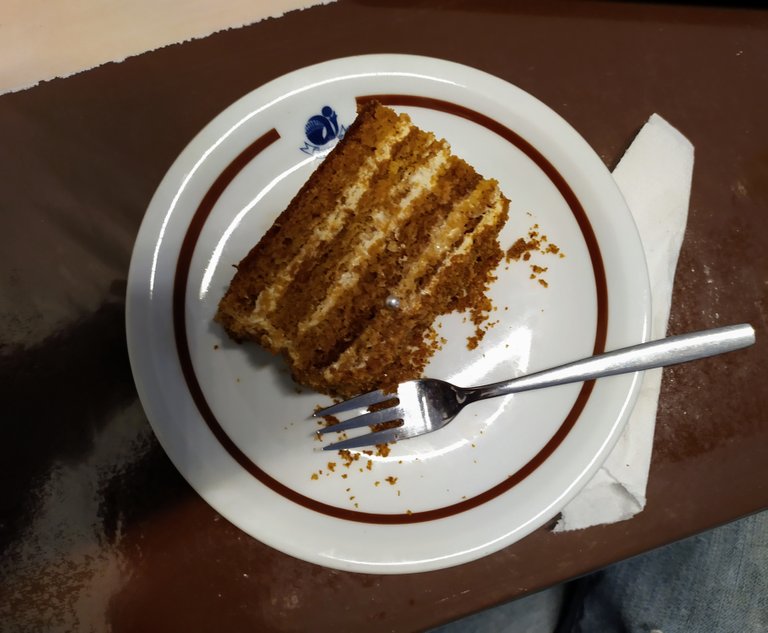 This would be in short with today's interesting cuisine with a few photos and a few words describing the process and atmosphere. And now the homework for the school of making clay processing tools continues .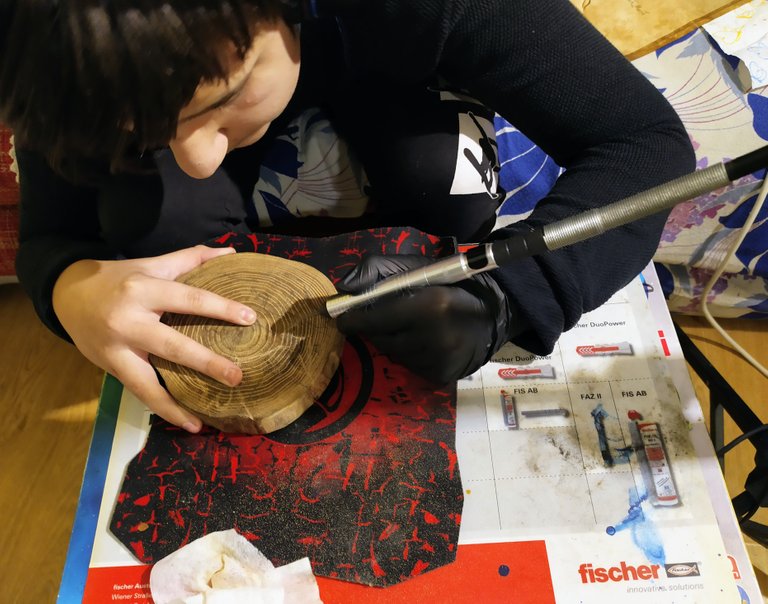 it is easier to work a little with a full belly when working with tools and electric ones.
This continues on the making of clay processing tools. As for this for now it is over, after eating rest.
THE END
---
---