It Was a Dark and Stormy Night... Volume 357
As often is the case, I had "many good intentions" of getting a lot of work done, this evening.
Alas — as often seems to be the case around here — a storm blew in, and we've instead been dealing with sporadic electricity... something I really never figured would be an issue in my life, living in "civilization" in the year 2023.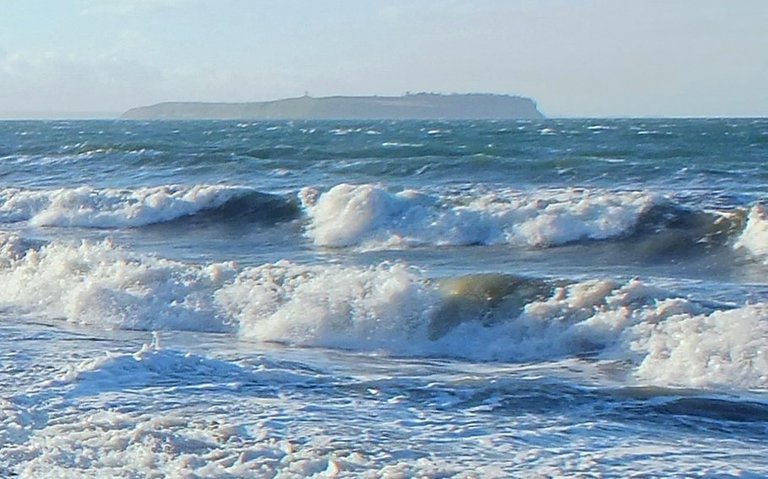 However, it seems to be pretty much par for the course when you live in a place with lots of wind and tall trees... and a somewhat antiquated electric grid infrastructure that remains above ground, rather than safely buried.
Thinking About Many Years Ago
Sitting around, wondering whether we'd be plunged into darkness brought back memories of living with my auntie in her country house when I was a child.
That place quite literally was out in the woods, and the power would go out for any number of reasons. Of course, that was generally less of a problem in Denmark during the summer, because it would stay light until 10:00pm at night.
Nonetheless, there were times of the year when we always had a box of candles and and matches handy in many rooms throughout the house... just in case.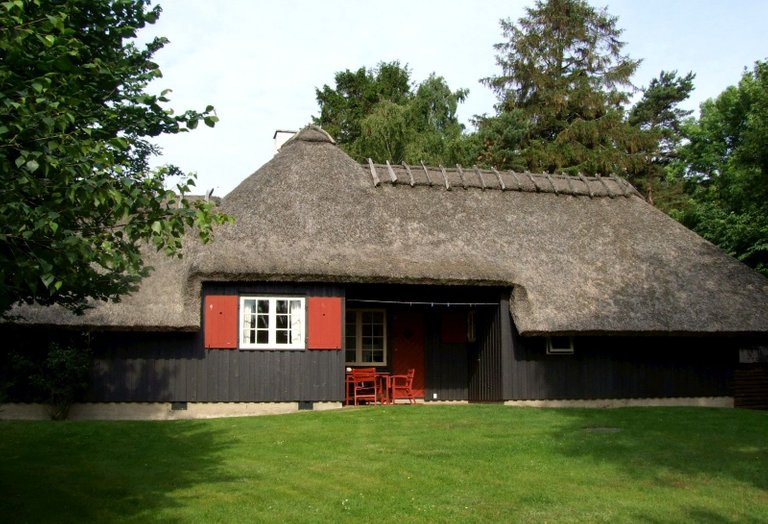 My aunt's house in Denmark, circa 2005
Among other things, I got quite accustomed to writing in my journal by candlelight... yes, I was writing already as a pre-teen. Actually, we got used to doing a lot of things by candlelight, and it used to fascinate me to think of how people "in the olden days" only had candlelight to live their lives by.
Of course, life was different then... and unless you were part of the upper classes, what you "did" in life pretty much revolved around daylight.
And still, it's strange to consider just how little disruption is needed to throw our modern technologically driven lives out of sorts. I suppose I am old enough that it bothers me less than those of our children's generation... I'm not "going to die" if we don't have wifi and a way to charge our phones.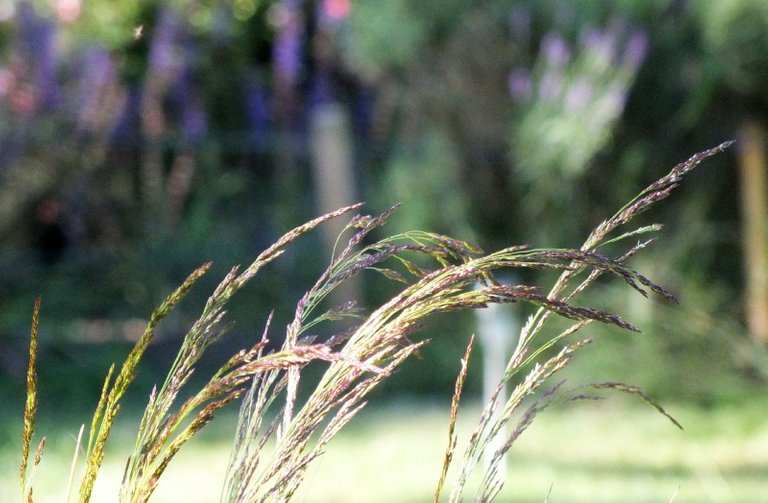 That said, I am also acutely aware that when the power dropped, I did end up reaching for my phone to amuse myself with playing some puzzle games. Didn't last that long, though... I grabbed one of our rechargeable camping lanterns and started reading an actual paper book.
Made me stop for a moment and consider how rarely I read books, anymore. Reading (paper) books was always one of my favorite pastimes, growing up... and well into my 30's. Now it seems I most read blogs on the Internet.
The only constant there is the reading, itself.
Well... the lights are flickering again, so I think I will end this here, and just head off to bed... and hope for a steadier access to "life's modern conveniences" tomorrow.
Thanks for reading, and enjoy the remainder of your week!
Thanks for visiting! Comments, feedback and other interaction is invited and welcomed! Because — after all — SOCIAL content is about interacting, right? Leave a comment — share your experiences — be part of the conversation! I do my best to answer comments, even if it sometimes takes a few days!

---
Greetings bloggers and social content creators! This article was created via PeakD, a blogging application that's part of the Hive Social Content Experience. If you're a blogger, writer, poet, artist, vlogger, musician or other creative content wizard, come join us! Hive is a little "different" because it's not run by a "company;" it operates via the consensus of its users and your content can't be banned, censored, taken down or demonetized. And that COUNTS for something, in these uncertain times! So if you're ready for the next generation of social content where YOU retain ownership and control, come by and learn about Hive and make an account!

Proud member of the Silver Bloggers Community on Hive!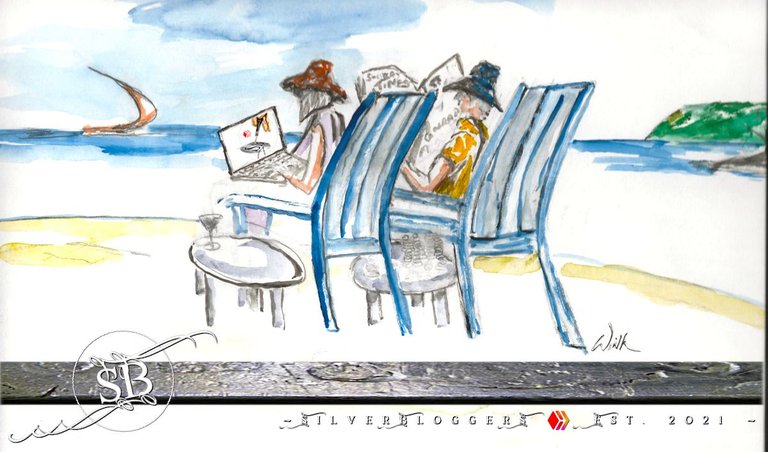 (As usual, all text and images by the author, unless otherwise credited. This is original content, created expressly and uniquely for this platform — NOT cross posted anywhere else!)
Created at 2023-01-18 00:30 PST
0723/1978
---
---