Spring into Winter — Sometimes Pictures Say it Best!
I'm well aware that we do still have a month to go until it "officially" becomes spring, but just a couple of days ago it seemed like we could sense springtime being right around the corner... and, with that, time to kick off "gardening season."
Then this: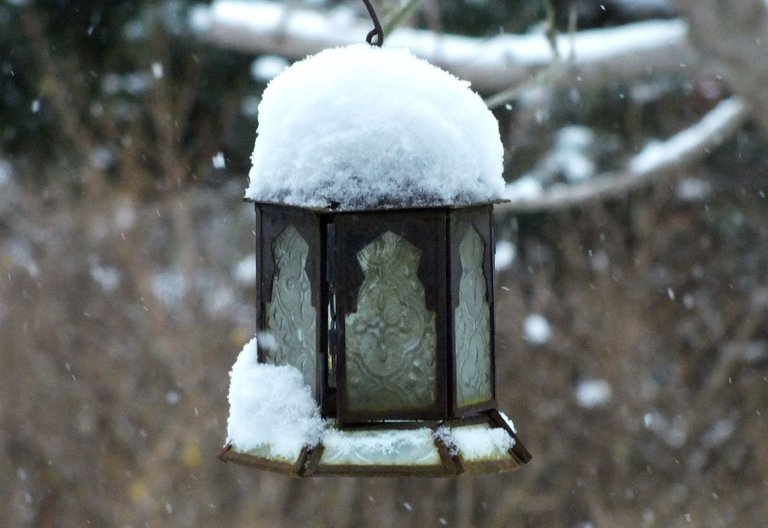 We'd been told my the ostensible "weather experts" that we might have a couple of frosty nights, but the snowfall we woke up was essentially a massive fail, meteorologically speaking.
This was yesterday: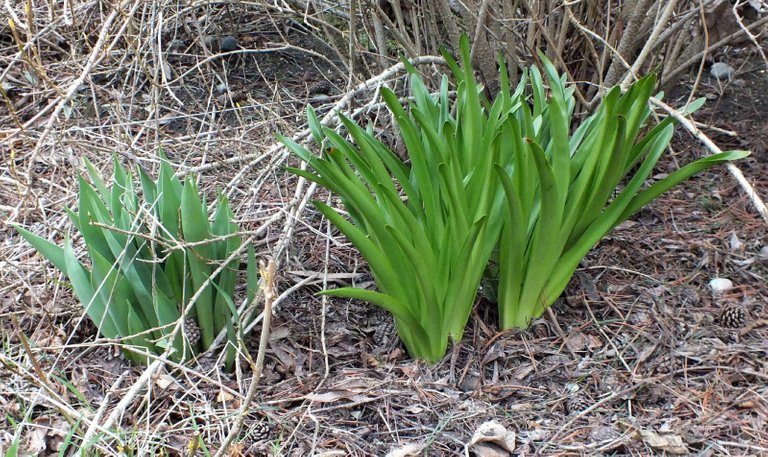 I was walking around outside, celebrating tulips and lilies starting to put in their appearance... and feeling pretty good about things, and the possibility that we would end up with a short and mild winter, after all.
But the universe evidently had other plans for us!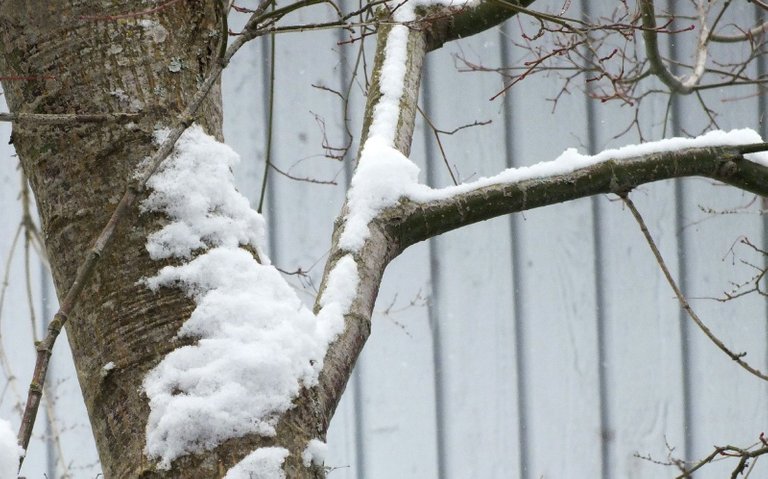 I can't deny that freshly fallen snow can be very pretty, so I went back out there with the camera... just to catch a few shots.
They'll end up sitting in my photo folder as a sort of "log" of when our last snows fell. IF, indeed, this is the last snow of winter...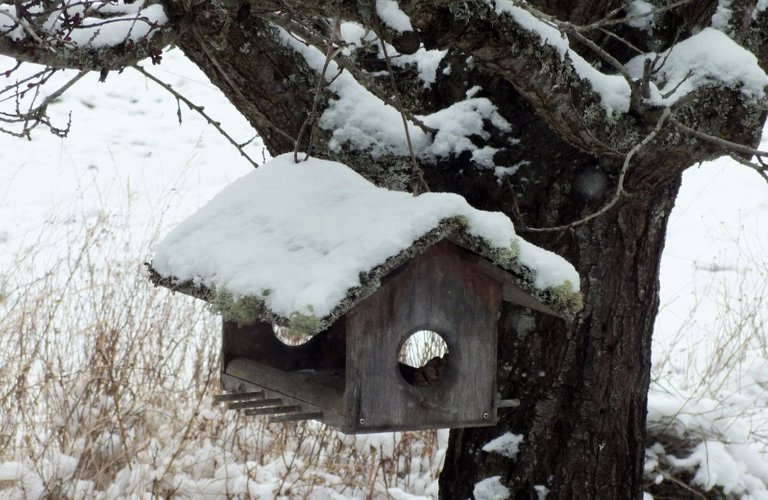 Of course, our friends in the Midwest and Canada are laughing at us, being upset about a little bit of snow! And I can appreciate that. I used to live in a part of the world where we regularly would get a good snowstorm... in April.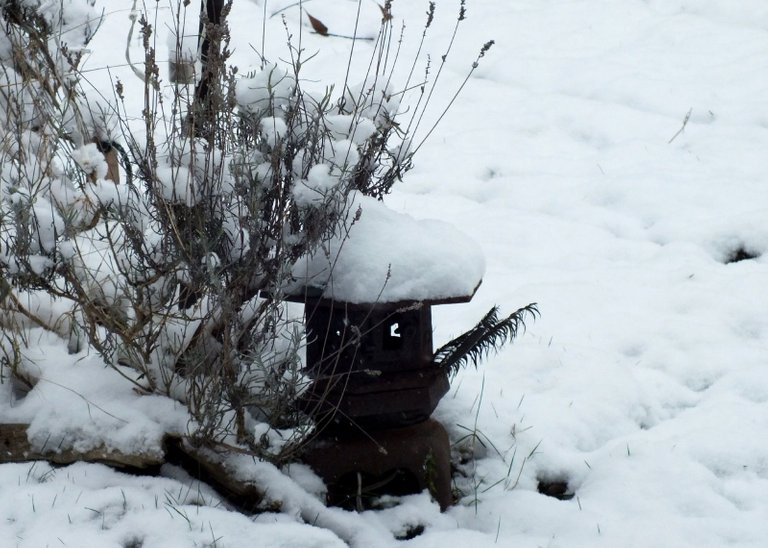 I guess I have just gotten "soft" since moving here to Western Washington... on the other hand, I moved here from Texas, where our main worries were heat, not cold.
The weather has been a little bit strange, this year... in many places. Some of my friends in California are saying they saw snowflakes... in places that haven't had snow in 50 years.
These two robins didn't seem to happy about the weather change, either!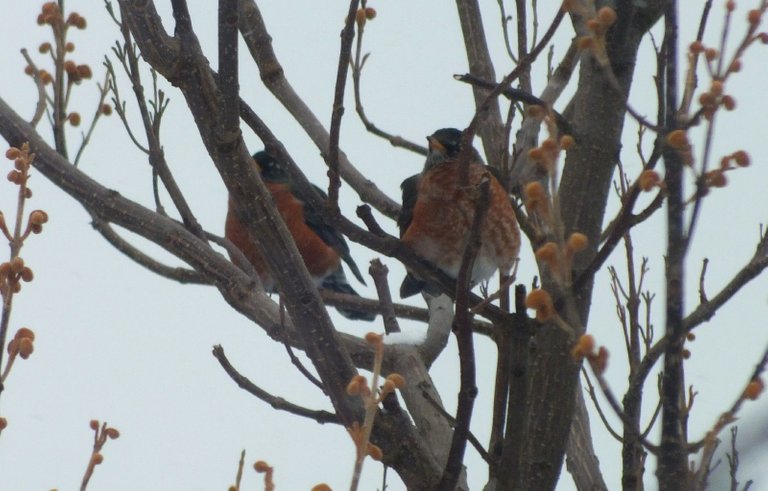 Fortunately, this stuff isn't going to be around for very long... we call it "designer snow," it falls and looks pretty for 48 hours and then will be gone. Just long enough for a few pretty postcard shots!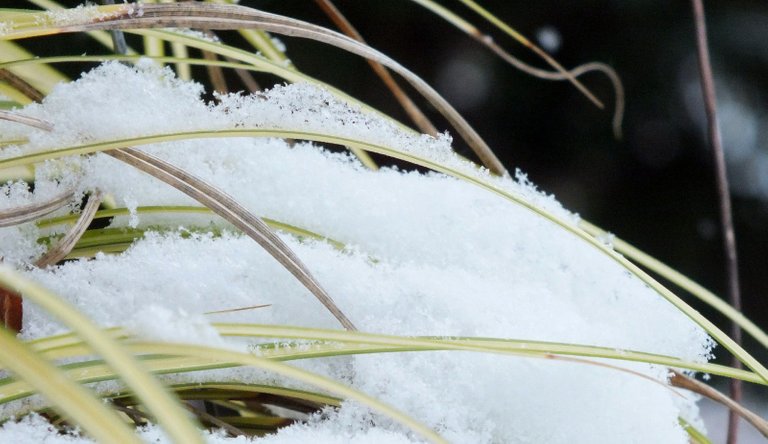 I'm OK with that! Really.
Meanwhile, I suppose it all worked out pretty well. Our working vehicle is in the shop for an electrical issue fix, so we weren't planning to go anywhere today... anyway.
Time to just hunker down and get some "home work" done!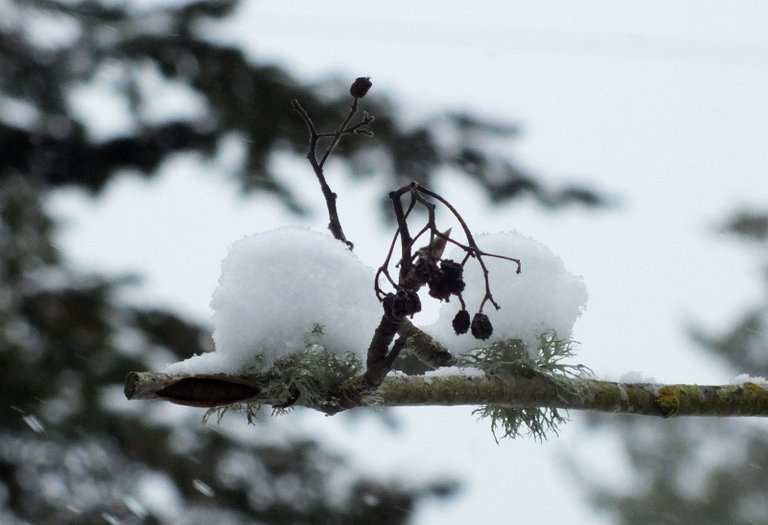 Anyway, all I've got today is this "light and fluffy" post... we'll be back tomorrow with our regularly scheduled programming!
In the meantime, thanks for stopping by, and have a great Friday!
Comments, feedback and other interaction is invited and welcomed! Because — after all — SOCIAL content is about interacting, right? Leave a comment — share your experiences — be part of the conversation! I do my best to answer comments, even if it sometimes takes a few days!

---
Greetings bloggers and social content creators! This article was created via PeakD, a blogging application that's part of the Hive Social Content Experience. If you're a blogger, writer, poet, artist, vlogger, musician or other creative content wizard, come join us! Hive is a little "different" because it's not run by a "company;" it operates via the consensus of its users and your content can't be banned, censored, taken down or demonetized. And that COUNTS for something, in these uncertain times! So if you're ready for the next generation of social content where YOU retain ownership and control, come by and learn about Hive and make an account!

Proud member of the Silver Bloggers Community on Hive!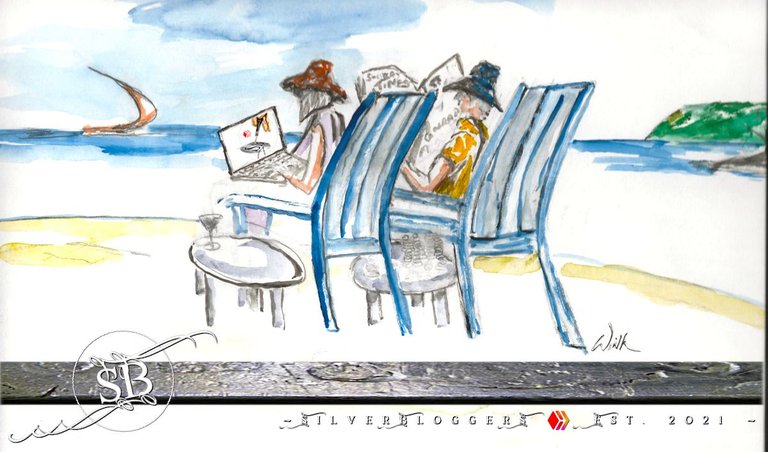 (As usual, all text and images by the author, unless otherwise credited. This is original content, created expressly and uniquely for this platform — NOT cross posted anywhere else!)
Created at 2023-02-24 00:17 PST
0753/2008
---
---