A childhood interest turns into a wild passion
There were five-weekend concepts to choose from this week, and I chose the last one on the list, which is Passion, and states the following question,
Tell us what you're passionate about...Excluded are religion, crypto, and gaming so don't write about them. Use photos you took yourself, not stock images, and the post must be 300 words long or more.
Ever since I was young, I've been fascinated by how cartoon moves and how the people behind the creation makes them. I cannot deny that I was an avid watcher of Cartoon Networks and several anime programs that are available on free TV. Well, who wouldn't want to watch those amazing animated cartoons, right? It is what most kids' leisure is.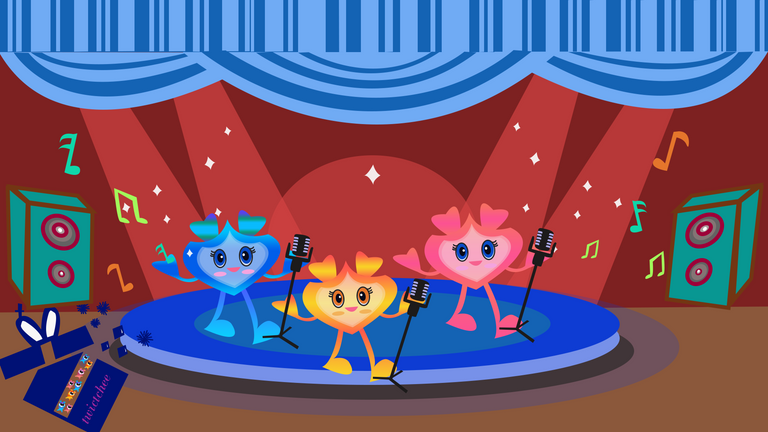 This is a twice-inspired cartoon I made based on their past MV.
I admitted that I'm not really good at drawing cartoons and it's something that I'm still working on today. There are many ways that I tried to improve my drawing like copying patterns from a certain anime character, watching tutorials online, and even asking some of my friends how they draw so well. It's like you just need to tell them a certain topic and they can do that. It was one of my jealousies back then.
When I was introduced to photoshop wherein you can make your designs digital and you have much more freedom than traditional drawing. I grabbed that opportunity because I really want to learn. It may seem impossible in my current state but there were no days in a week that I never used Adobe Photoshop to create various cartoon scenes. I do not know why I am into animation but I think my interest in cartoons turns into a passion to make one.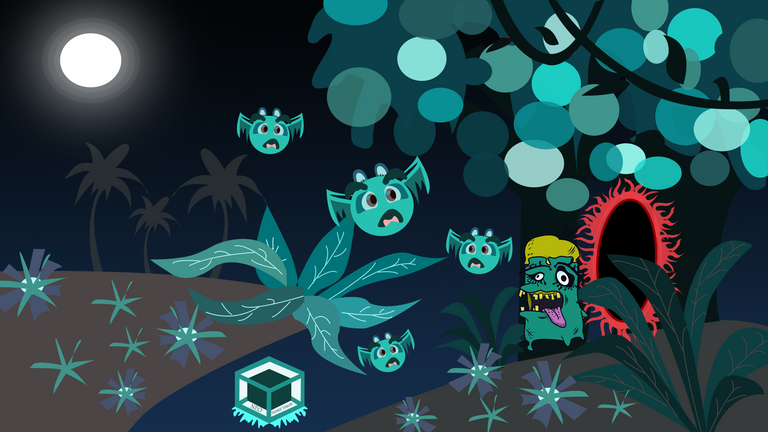 A cute bat, zombie scene in the forest.
In all honesty, it was really hard to make something I want due to a lack of resources as well. I am just so glad at the very least that I could still draw digitally and learn how to make 3D models and characters. Also, I endured the pain and numbness in my hand when I didn't notice how much time I spent creating a scene. Having no tablet is very hard but I really loved what I do and it's something that I don't want to miss, especially since we have lessons about it.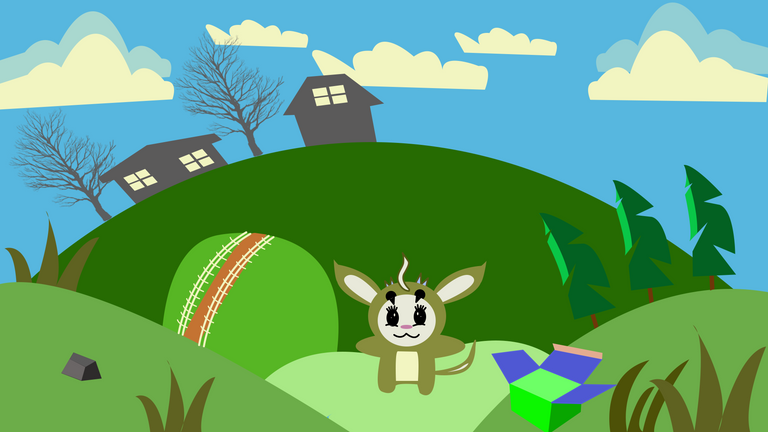 Alone hybrid bunny in the grassland.
To become passionate about cartoons is like living my best life already. I am still trying to make a whole scene even though it has lesser a minute. I'm just so excited to finish and accomplish it. Our professors are very hands-on guiding us from scratch. What I am very thankful for is that I have this kind of mind that can produce an on-the-spot idea or a story that I can use for the animation. I know it's way technical and there are a lot of things to study, but I am willing to face them anyway.
As of the moment, I advised myself not to use any animation maker application because I think I am not ready yet. I do not have the proper tools to create and produce good animation scenes. Yet, I am so passionate to study and to undergo each step possible. I am so excited about this semester because we will be having an animation project in a particular subject and I cannot wait to show it to everyone. Always remember that passion brings us the very best version of ourselves and there's true satisfaction within.
All images are taken and imported from my Adobe Photoshop application.
---
---