The Ink Well Prompt #80: Race for My Father's Love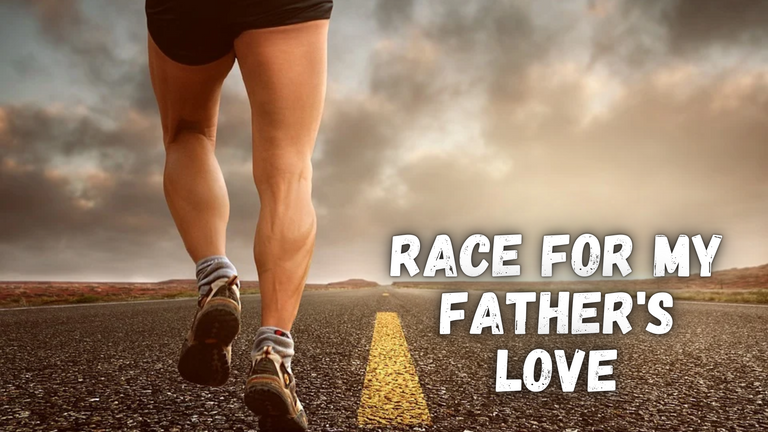 Image edited in Canva. Original image from Pixabay by Kinkate
A loud cheer echoed throughout the arena as the 800m long run participants prepared to take the field. A huge wave of hands circled back and forth, waving colorful school flags left and right. The three massive drums were played one by one, amplifying the sound throughout the arena. When the whistle blew, one of the participants, Shen, bolted. "Go!" He started running fast, not thinking about anything but finishing the race. The world appeared to be silent. The only thing he saw was a lovely image of a red straight line.
The race competition became firing on all cylinders. Four racers were now only 50 meters from the finish line. Everyone was holding their breath, their gaze fixed on the race, and praying to all the gods to claim victory. Shen was in second place and on the verge of collapsing. His legs were becoming heavy, and the oxygen he was breathing was running out. "I-I can do it; just a few meters to go, come on!" he thought. Nobody expected him to win after starting in fourth place. He stretched his legs, utilizing all of the remaining energy in his body to increase his speed even further.
"Woah!" The crowd's faces were filled with awe and delight. Shen, who had no idea he had won the race, was crying and collapsing on the field. The sun's rays warmed his skin, calmed his breathing, and embraced the very depths of his soul. "I am so proud of you, boy! You did it!" his coach exclaimed. Shen smiled and continued to bow down to everyone who congratulated him. The event has concluded; they have announced and awarded all of the competition winners.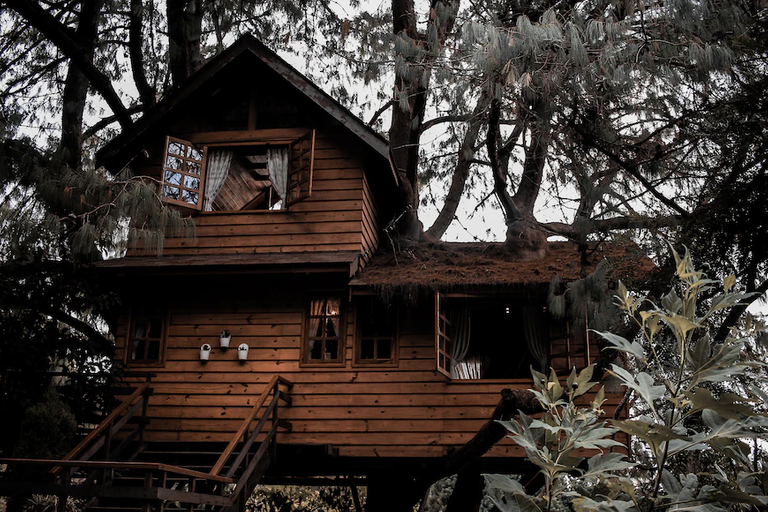 Image from Unsplash by Luana Azevedo
Shen grew up in the countryside with a farming family that struggled to make ends meet. He worked hard from a young age to feed himself and support his studies so that he would not be like the rest of his family. However, neither his father nor his mother believed in his son's dream. He lost count of how many times he cried about receiving help from various people in the hopes of receiving a scholarship. That's why, when the school announced scholarships for athletes, he didn't hesitate to apply. However, winning was never his intention. All he wanted to do was continue his studies for as long as the opportunity arose.
He hardly slept at all because he needed to earn money for his daily expenses. All of the athletes, including him, will be left at school after his class to practice. The bone-tired youngster had no choice but to follow his coach's regimen. "Shen, are you all right?" "Do you look glum today?" "Yes, I'm just, um, having a day I guess," Shen replied as he continued to run in the field, his body wet from sweat, he gasped for air, and his thoughts were cloudy. The practice ended a quarter after 8, the usual time for going home.
The messy, never-ending quarrel and the wooden house were typical situations that Shen encountered when he arrived at their home. His drunk father threw him a double-edged sword of words, reminding him that he had no future. "You'll be like me, boy. My father did it for me, and I will do it for you. You're worthless! You all are!" his father yelled as he slammed his fist into the table where he was eating. Shen grinned, his jaw trembling from disappointment, and he could barely hold back his tears. "My life will not be like yours, father," he muttered as his father shut the door with deafening silence.
His sleep was disturbed by his alarm clock. It was time to get up, stretch his muscles, and work for three hours before the class began. Every day, he went through this seemingly never-ending routine. He could barely have slept in 24 hours since he was busy. He worked in a local bakery, where he assisted in the selling of bread in the barangays. The bakery owner would give him a commission of one hundred pesos, which would be his daily allowance. It wasn't enough, but he was grateful more than anything.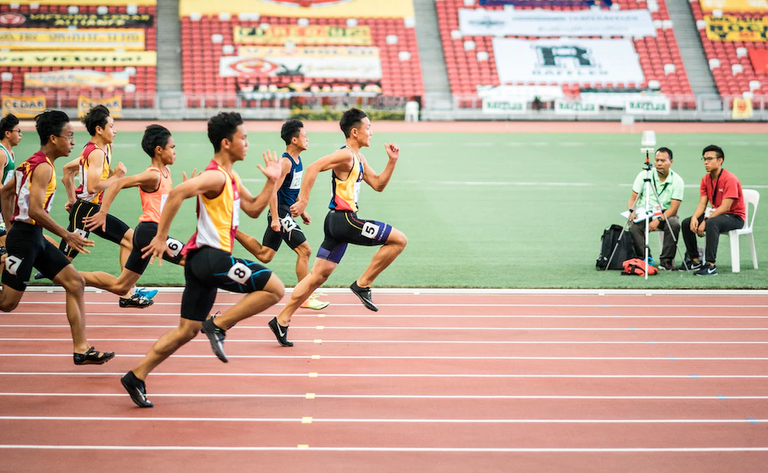 Image from Unsplash by Jonathan Chng
The athletes trained hard because the division competition was this Friday. Shen asked his brother to help him convince their father to come two days before the competition. He almost begged, hoping to persuade his father. He washed his father's clothes, worked in the farm field with him, and treated him as if nothing had happened. However, nothing works. On the day of the event, he smiled at his teammates and nodded to their well-wishes for success, but on the inside, he was crying, emotionally and physically exhausted.
All of the participants were summoned by the appointed referees to prepare for the position. Shen was looking around the space, particularly at his family. Instead, he focused on the field. It was impossible to find them in such a crowd. The whistle blew, and he dashed off as fast as he could, remembering why he had entered the race in the first place. His determination was visible on the monitor. When the racers were finally a few meters away, the crowd cheered. When Shen pushed himself to the limit, he surprised his coach with cheetah-like speed. He beat his previous best time.
He finished first in the competition with a winning time of 2:57. He knelt on one knee, sobbing like a child, and bowed down on the ground. The coach kissed him on the back and hugged him tightly. "Congratulations, Shen! I have a surprise for you." Shen was perplexed, but when his coach gave way, he saw his family, including his father. He couldn't control his emotions and let them run wild. His father extended his arms and embraced his son's presence. A beautiful father-son moment in which Shen's exhausted body was filled with the father's love he had sought his entire life.
---
---