When fears and boundaries become heavier than love
When my brother met me, I was in a state of confusion, fear, and utter submersion in emotions. Two days ago, I shared my Samgyupsal experience with my brother. In the previous part, I mentioned that we had a heart-to-heart talk about relationships and life. Although we were not related by blood, our relationship deepened over time. I think that was the most heart-wrenching conversation we had in public.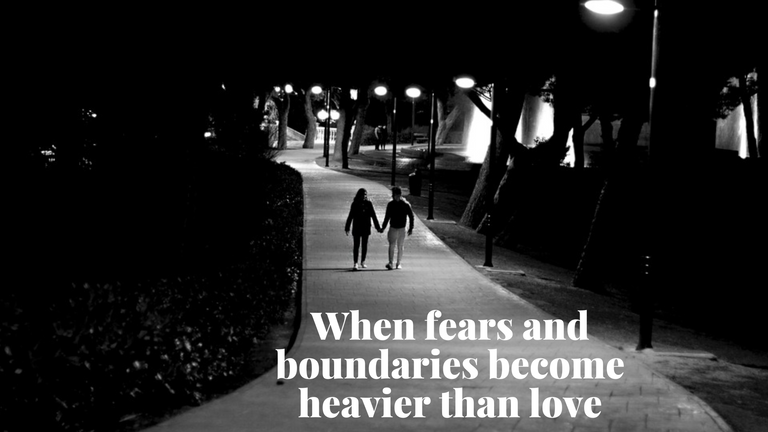 Image edited in Canva. Original image from Pixabay by Daniel_Nebreda
He asked me about my life, my studies, and my blogging journey. It started well; conversations were light with smiles on our faces. Out of the blue, he started to talk about his current love status. My brother Jan was a 28-year-old guy, single, and committed to his leadership and career. Through the years, he set aside the opportunity to open himself up to relationships because he thought it was not the right time. I listened to his stories, and no matter how melodramatic the deliberation is, it touches my heart. He finished the story strongly, with plenty of motivation and quotes. And then, he asked me, "How's your heart?"
I was stunned for a few seconds because I did not know how to answer it. My laughter burst and I saw his confused expression, wondering why I was laughing. I told him that I was okay, my heart was calm as usual, and I was happy. I didn't convince him with my answer, so he asked me back once again. "How's your heart? Do you have a crush? "Someone targeted for court?" he asked. I ate a piece of grilled pork before I answered his questions because I was thinking about the real, current situation in my heart. I do not want to lie for the reason that it would always reflect my reactions and feelings. Honestly, I answered him the way I see myself right now.
Yes, I have a few crushes for some reason. I approached them, telling them how I felt about them. I sighed. But to court, someone is not in my phase yet. I am interested in her, but my heart is not interested in starting an actual relationship with her. I am not ready yet.
He replied back, explaining and figuring out my real interpretation of my answer. I just sat down, listening to his resolutions about what I told him. In fact, I was hurt because I was not ready yet to hear it. And here's the lesson I learned that day.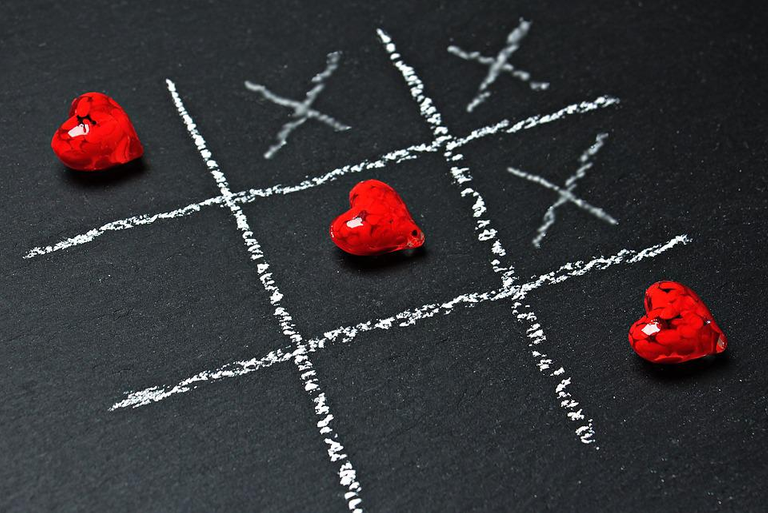 Image from Pixabay by Pixel2013
Why is my heart not interested in a relationship?
Fear of rejection- deep down in my heart, I feared that I would be rejected. The fact is that rejection hurts, and I don't want to experience it. The fear of rejection offers you pain that will leave a mark on your heart and mind. I realized that one of the reasons why I am still single right now is because of this. I, myself, have no past relationships until now.

Uninterested in commitment- others would dare say that commitment is the hardest thing to do in a relationship. You invest your time in getting to know someone, putting your efforts at bay, and realistically, you need money when you are stepping up in a relationship. A boy should have enough money to treat the girl, date her, and give her something she wants. I think this is something that I am not able to do yet.

Great wall of boundaries- few of you are aware that I am an excellent student. I think, in my mind, that having a relationship will cause me to stop excelling in school. I am not great at managing myself. I will not deny that. Later on, I realized that the wall I am building is getting stronger, thicker, and taller over time, which prevents me from seeing the other side of the benefits of the relationship. I am willing to accept assistance in tearing down the walls that were previously indestructible. But that wall is within me, and the person who can knock it down is myself.

Preventing yourself from love due to responsibility in the family— some Filipinos have the case where they prevent and stop themselves from falling in love because, in their minds, the most important thing is how they can help their family get out of poverty. I realized that sometimes having this kind of mindset becomes a hindrance for me in love. This is a mindset that I instilled in myself, and removing it will take time.
"The day you realized that believing in yourself that you are ready to love is the day you accepted yourself that you are capable of doing it without ifs, don'ts, and buts."
On the other hand, perhaps I was in the state of the building and preparing myself for the person I would be spending the rest of my life with. How it deeply saddens me whenever I hear and see relationships ending because they are both unprepared. I am in the process of developing all aspects of my life, including emotional, mental, physical, spiritual, and financial aspects. It is not important how long you need to wait to get into a relationship or how long you are in your current relationship, because at the end of the day, what matters most is that you love unconditionally without reservation.
---
QN: What are your challenges before stepping up in a relationship?
---
---