Dagomba Culture is Unique
I've realized recently that I'm very disconnected from my community and my hometown. I mean, I go there during holidays, but I mostly don't stay long enough to belong again before I leave. The fact that I don't have any pictures of my own to show in this post just reinforces that.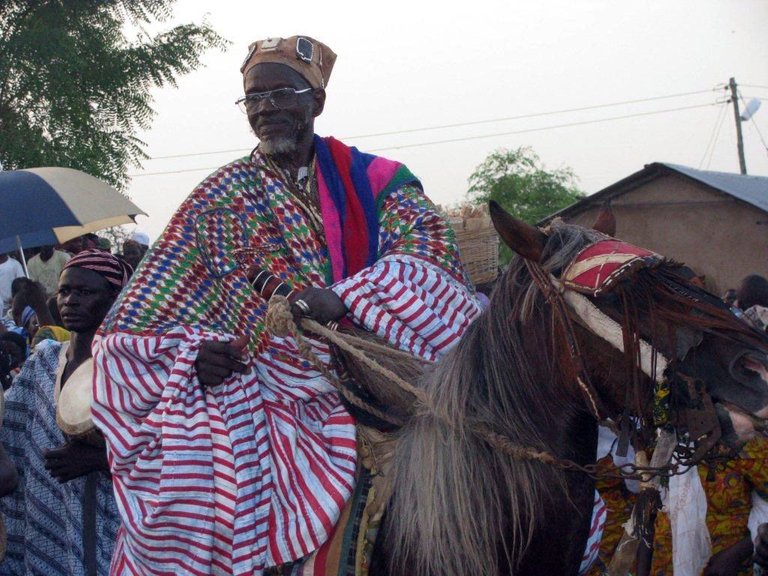 source
Regardless, I love my community and my people because of many diverse and unique things about how we operate.
When I say my community, I mean not just my neighborhood, but my entire tribe/ethnic group. Because my town is just a smaller part of a whole, and in this case the whole is my ethnic group. Everything that makes my hometown unique is actually an attribute common in my ethnic group.
---
Hospitality
This is legit the best thing I love about my people. We treat everybody, including and especially strangers like they were people close to us.
Growing up, I've seen my parents demonstrate certain acts of kindness to complete strangers and even as a kid, I was proud.
There was this senior high school not far from my house, and my mom's friend's son got admitted there. This was when I was I think 9 or something(?). So yeah this guy used to come eat supper in my house every night, and along the line started coming with his friends. He came with one at first, and one more, and another, until they were about 7 of them eating together every night. Not once did I hear my mother complain about it.
I think it even made her happy seeing them move together and coming here every night. They became like a part of our family and my mom knew them so well she used to know and ask when one of them wasn't around on a certain day.
I received a similar favor when I myself went to senior high school. A certain lady basically took me in as her son and used to serve me food in the evening too. Knowing her especially helped me during ramadan when we had to eat Suhur. For most people, it was difficult getting hot water for tea, but for me, it was super easy as I just walked to her house when I wake up and there'd already be hot water by the time I get there.
---
Food
My people(Dagombas) are known to love Tupzaafi(TZ). Some people use TZ to classify or stereotype Dagombas because in a typical Dagomba home, you'll find that the food of the household is almost always TZ.
TZ is a carbohydrate cornmeal made from flour of corn grinded to powder. The flour is then added to hot water in a pot and stirred into a thick ball. It's served into bowls if it's to be eaten immediately, or served in a rubber if it's to be stored. I should also mention that TZ is eaten with soup. And with the soups, we have a variety. My favorite soup(the one I dislike least lol) in my language is called bra. It's made from a combination of leaves from a certain vegetable and groundnut. Tastes really good. The soup in the picture below is not my favorite soup though. Lol this is Salinvagu.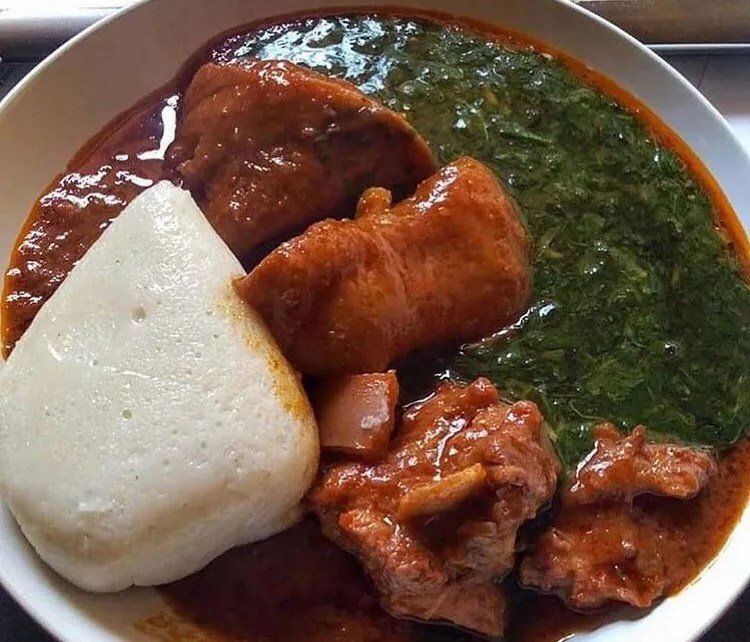 source
Our food is one of the places I become an outlier. TZ is one of the foods I dislike. I think because I've been eating it everyday of my life since I was a kid, I've become so used to it it's turned to dislike now.
Lol I guess you could say me disliking TZ now is because I have options now since I can always just buy food somewhere else.
---
Culture
Our general way of life as Dagombas is unique from how we talk(language) to our appearance(dressing) to our music and dance, tradition even down to even tribal marks.
Language
Like I mentioned earlier, we're dagombas. The language we speak is Dagbani. It's not the most popular here in Ghana, but definitely one of the widest spoken languages. We have consonants and vowels outside of the normal ordinary ones we have in English. This makes room for sound combinations not covered in everyday English.
Our tonation when we speak English or any other language stands out because for most Dagomba, you can kind of feel a trace of the Dagomba tonation in their speech. Not all of us obviously, as some have mastered the art of masking their "accent".😂
Music & Dance
Music here in the context I'm going to talk about it from deviates a lot from what you and I enjoy listening to. I mean, we have interesting songs for entertainment, but what really makes us stand out is how we're able to use music to portray culture.
Music plays a major role in several parts of the Dagomba culture. The instruments we play our music from are mainly drums (called lunga in my language), and the type of music we play from the drums mostly have hidden messages to the trained ear. We play them for fun at festivals and ceremonies, but sometimes to deliver important messages to a group of people.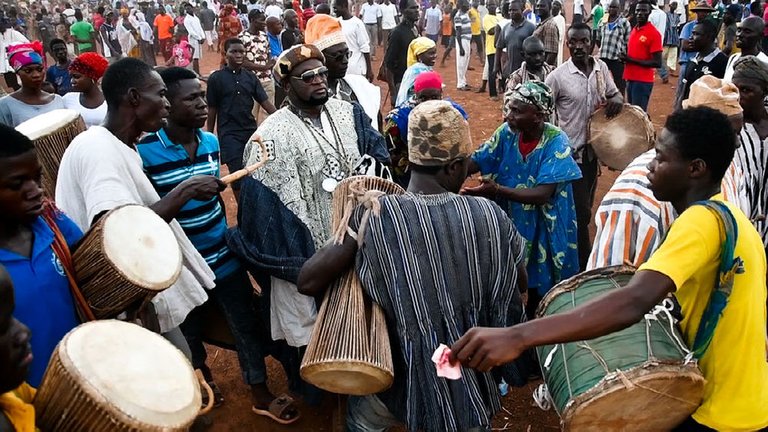 source
The notes, rhythm, repetitions and everything contributes something to the message the drummer is conveying. Drums and the music they produce can be used by chiefs to send important "coded" messages to their counsel. Where strangers hear soothing music from a drum, the community members who understand are able to interpret what message the drummer is conveying.
If you read rubilu's post on the attack of the king's palace you remember he mentioned one of the chiefs play a certain drum to signify he's the overlord of the town, and you also remember the confusion that drumming brought.
Dressing
My people are identified for the smocks we wear. Smocks are worn by many tribes in Ghana, but there's a variation in the type of smock. Smocks are worn with hats, and the orientation of the tail tip of the hat tells you a lot about the status of the person in society.
If the tail end of the hat is pressed the the right side for example, it's called Pki3nlana and symbolizes he's a person of influence and strength to be reckoned with in society. Haruna Idrissu, member of parliament for Ghana south is one popular person known for wearing his hat like this.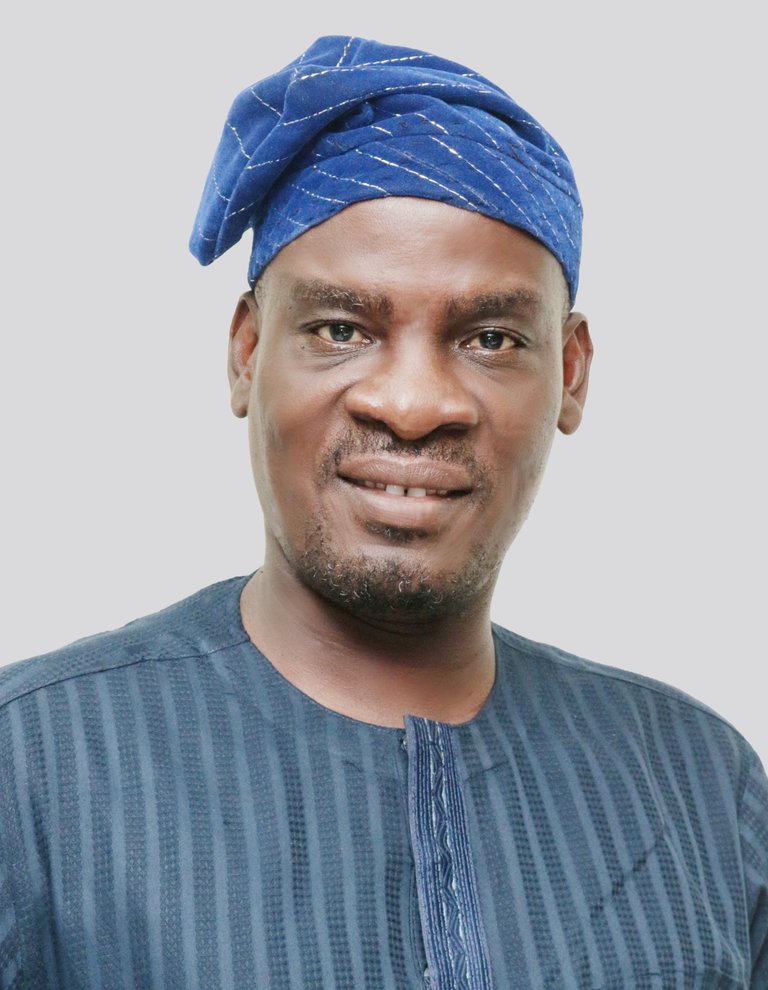 source
But if the hat is folded to the left, it's called "Nlaalaa" and it means "I don't want trouble". That signifies that whoever is wearing the hat is and ordinary humble person and doesn't want trouble. Leaving the tail standing vertically means There's no one above me. Only big chiefs were hats like this. The biggest chief in Dagbon is the yaa naa, so you'll find him with a hat standing vertically up.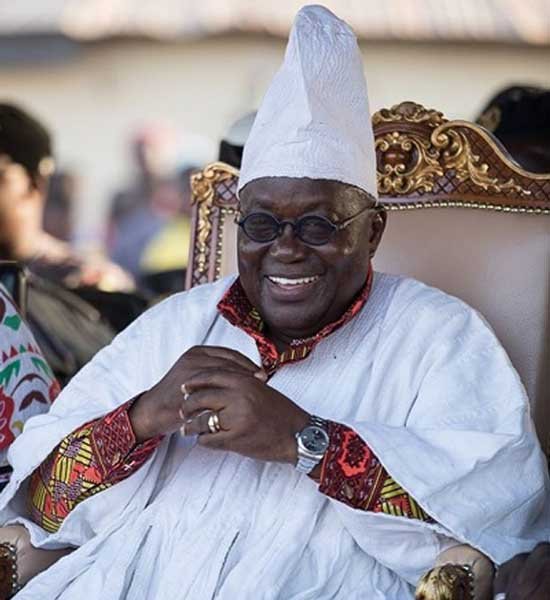 source
This was the president of Ghana in an important Dagomba event. He was made to wear his hat vertically up because he was basically the biggest personality there.
---
Tribal marks
Are scars made on the face to identify people into a certain tribe. At least that's how I understand it. Most tribes consider their tribal marks beautifying. Some big families have tribal marks identifying people in that family. One of said big families in my town is the Gunu family which my nephew @gunu1 is from. (Lol just realized I've never called this mf nephew).
For the past few years though, my people have gotten skeptical about tribal marks and you'll find it lesser and lesser in the current generation than in the older. I think that's a good thing because I think tribal marks really need to go!
---
I probably will make a continuation of this if I can later on today. There's an endless sea of unique things to Dagomba culture and these are only a few of what's come to mind.
---
---