RE: Farms Are Critical
You are viewing a single comment's thread:
Is this coincidence becoming a thing? I just saw a tweet about how Africa suffers from food shortage because of the war in Ukraine when it's much much bigger than Ukraine. This is one of the reasons I want the #operationfeedyourself to come back into play.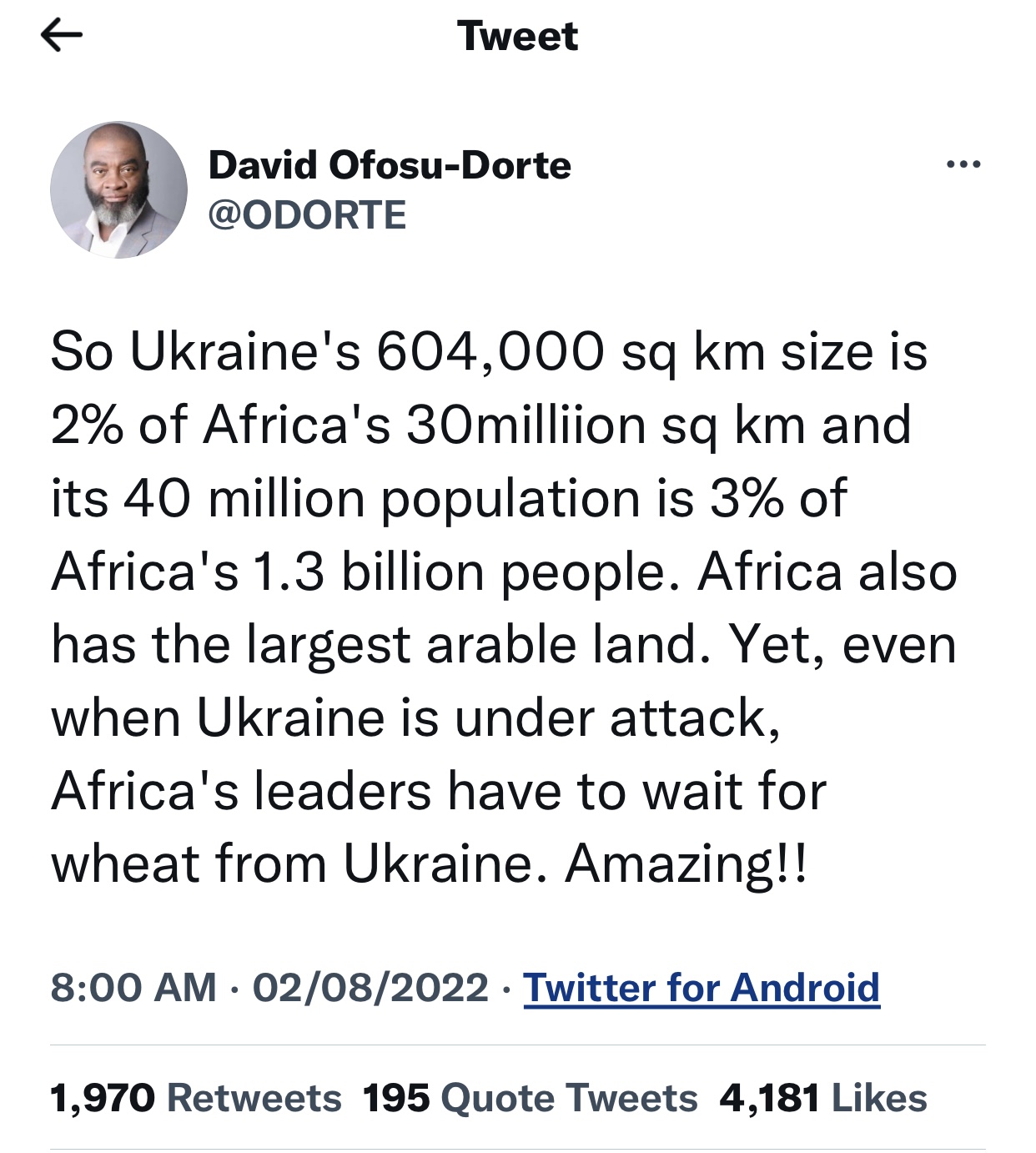 Screenshot taken from twitter
For some reason Ecency won't let me upload the screenshot. I uploaded it from the hive.blog front end.
---
---