ECOTRAIN QOTW: SPIRITUALITY IS BLISS!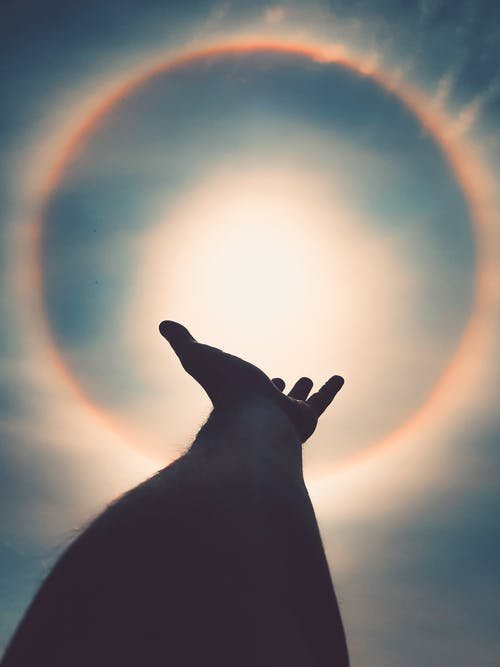 Source
We are now in the times of utmost peril. Yes. People are hustling and bustling about in the pursuit of meaningless things that they either loose sense of self or who they are. A lot of people would say, "I don't believe in God."
To many it's okay not to but is it really? One basic thing about spirituality is connection. To be indepth with spiritual things is establishing connection. If you have no connection with something you term as deity, then there's no reason for whatever it is you're doing.

Source
When it comes to yoga or as they call it, Chakras, you have to search deep within you to find whatever it is that may be blocking your progress and then address it so that there can be natural flow. This leads to the question. What does spirituality mean to me?
Spirituality like I said previously is all about connection. One thing I understand is that the spiritual controls the physical. Once your spirit is well established and has a well laid foundation/connection to something or someone, there is a natural balance in the physical especially in relation to that idol.
I'm a Christian, born and bred one. I'll tell you, when I acknowledged that God is indeed the source of everything and that his son Jesus Christ is the reason I'm alive today, there was a balance. A joy I couldn't describe. Firstly, I asked myself, why do I believe this? Why can't nothing deter me from this foundation?
It's not because I was born a Christian, rather it was because my spirit was convinced and went on to establish a connection to this foundation through what we call Faith. Your faith is critical to your spiritual success. Faith is the tool we use in establishing connection with the Truth. Once there is Faith, there is truth.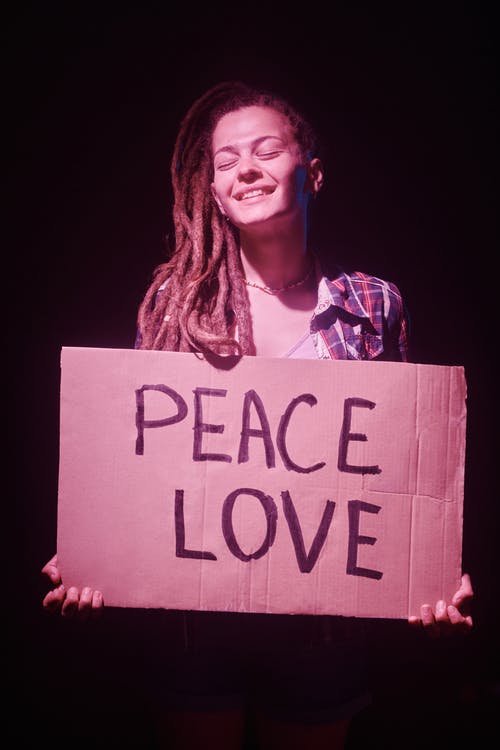 Source
Spirituality to me is a state of total balance. It's the bridge between your physical body and your emotional state. It's the other side of the soul. I've been pretty occupied with building my spiritual life by trying to establish a connection with God even if it's not necessary because Jesus dying on the cross of Calvary is all the connection I need. Still, we need to work out our salvation. In working out this salvation we proceed to harvest the fruits of the spirit– righteousness, peace and joy (in the Holy Ghost). Then there's also love. Someone with a healthy spiritual life exudes love all the time. They love whoever it is they meet because they love and acknowledge themselves and also because they love the epitome of Love himself; God. You can't love someone else when you don't love you. Not possible!
While some may argue, I have seen first hand the miracles that happens when I take time off the world and spend time building my connection with God. Studying my Bible, Praying (especially in tongues) and listening.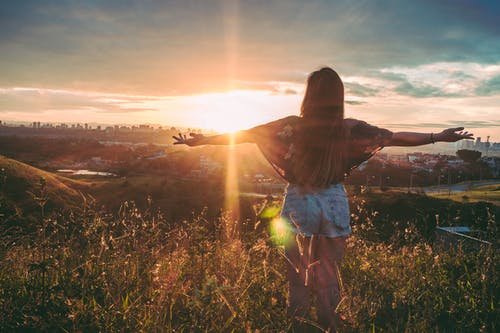 Source
There is a great sense of pride that comes with it. You walk different, see different, think different. Your mind is totally renewed! There's also a joy overflowing and a sense of peace because someone bigger than you has your back.
I've never been one to ask for anything from anyone. Infact, I prefer to keep quiet but not with God. I tell him everything. Apart from praying, you can hear him speak, he speaks everyday at every moment, the connection we build is so that we can be able to hear him.
Spirituality to me is the fullness of God. Especially now with all the pandemonium in the world. The only reason I'm not shaken is because I know WHO'S I am. It's the ability to say IT IS even when it's not. Hehe! I am a living testimony to what Spiritual connection can do. You have no idea or maybe you do (I'd like to read your post on this particular topic. click HERE to read more and to participate).
A word of advice, don't get too busy to go back to your roots. Don't forget that this Life is temporary. Take a good time to establish that connection today!
THANKS FOR READING, SAYONARA!
---
---