JUST US THREE!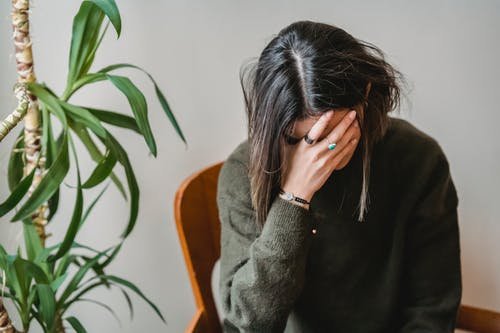 Source
The clock chimes prompting my eyes open from the drowsiness that had come over me while waiting. 8 O'clock. I let out a deep breath as my heart rate speeds up.
The couch suddenly becomes uncomfortable and my chest tightens with trepidation. When did it become like this? When did I begin to fear the return of my husband? Why did I let it come to this?
A gasp escapes me at the slamming of the front door. His heavy footsteps echoes throughout the house. I feel him when he enters the living room but I don't turn around. Ever since that day, I have lost the courage to look my husband in the eye. Just because of one selfish mistake...
"Why are you still up?" His voice is hoarse and the tension is palpable in the room. I summon the courage to stand and reluctantly turn to face him, my eyes trained to the ground.
"I–" my voice cracks. I can't say a thing and he does what he always does. The very thing that made me fall in love with him. He doesn't rush me, he waits, giving me time. Even if he is dead tired, he gives me the time of day. Even when I committed the worst against him, he still gives me the time of day.
"I made you dinner. Your favorite. I can put it in a warmer if you're hungry. Or just refrigerate it..." My voice fades. We've been married for two years and in the past six months, we have lived like strangers. So many words unsaid, so many wounds unhealed and all these caused by yours truly– me!
The silence is so much more than I can bear. The tiles are colder underneath my feet and the temperature seemed to have dropped. I take the risk and lift my head to look at him. My heart stops.
There he is in a dress shirt and pants, his hair slightly disheveled looking every bit of the angel I married. But that isn't the cause of my sudden shock. It's the look on his face– regret. He has never looked at me that way, not even when he found out what I did. Why now? What does this mean? My mind races, searching for a million explanations to the possible definition but still comes up empty. After what seems like forever he speaks,
"Layla, don't think too much. I can practically hear your thousand questions." He pauses, "You made my favorite?"
My ears perk up and I resist the urge to bounce like a school girl.
"Yes." I squeak
He gives me a weak smile and nods, "Okay. I'll go change quickly. I'll be right with you." He leaves the room.
I can't believe it! He agreed to have dinner! With me!
I watch with awe as he carefully takes the stairs leading to our bedroom, his words ringing in my head.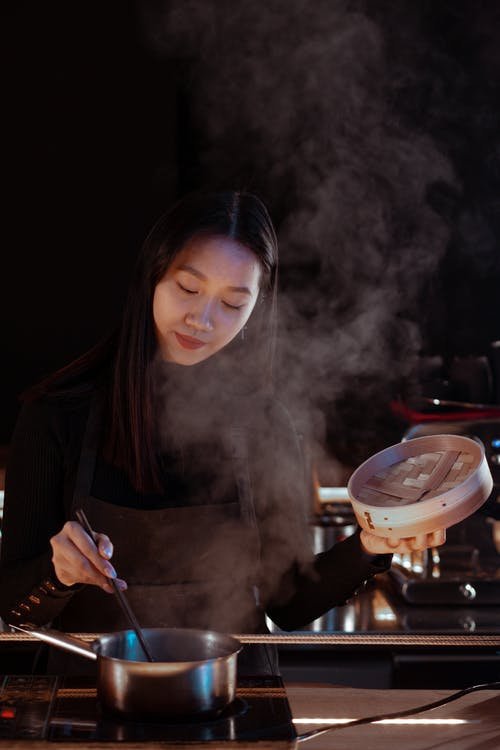 Source
With a new resolve, I make my way to the kitchen to reheat the cold food. I hope he likes it.
Few minutes later, the table is set and I hear his light footsteps coming back down. I position myself at the other end of the table ready to sit when his voice comes,
"Since when?" I turn to face him and nearly reel back at how close he is.
"What?" I ask
His beautiful gray stormy eyes glances at the seat and finds their way back to me in question.
"Oh. I uhm... I thought you know... We haven't done this in a while..." My eyes meet the ground again.
"You think I would not let you sit beside me?" His voice is firm yet soft, almost like a song.
"I don't know what to think anymore. We've been perfect strangers to each other." For the first time in months, I let my weak side slip. I let my guard down not caring how I look. I am so tired with this and want my old life back. I want my husband back.
He is quiet and before I can raise my head, his fingers do it for me.
"Layla, what you tried to do was unforgivable..."
"I know Samson. I'm so sorry. I know I disappointed you. I shouldn't have given in to pressure or listened to anyone. I just got scared and I was so young, I still am. I'm just twenty-one Samson."
"And you thought running away from me was the answer? You thought you could take matter into your own hands? You didn't even care to ask what I think? Did you even bother to think about me?" Samson's eyes held unshed tears. For a man of thirty, he was a big teddy bear and never bothered hiding his emotions. He didn't believe in the norm "a man doesn't cry", he believes a real man is never afraid to bare himself to the world. Another trait that brought me to my knees.
"Samson..."
"Do you have any idea how much it hurt that you couldn't put your faith in me? How much it ate me inside that with all things considered you'd go looking for comfort outside my arms? That was not the right thing to do. You tried to kill our child..." His voice rose an octave.
"And I'm sorry." I yelled and broke down in tears. My limbs gave way and I couldn't take it anymore. I haven't been able to forgive myself for being so ignorant. Finding out I was pregnant at the age of twenty was a lot to deal with. I and Samson agreed no children till I turned twenty four but things happened. I tried to eliminate it in the first trimester by involving myself in heavy body activities because I was convinced I couldn't be a mother. But somehow, my child survived. In the end Samson found out and it didn't take him long to put two and two together. He never left my side but a rift had occured between us.
The shrill cry of my baby boy tore through the house. With a force that has become new to me, I bolted for his room upstairs. Picking him up, I tried to comfort him,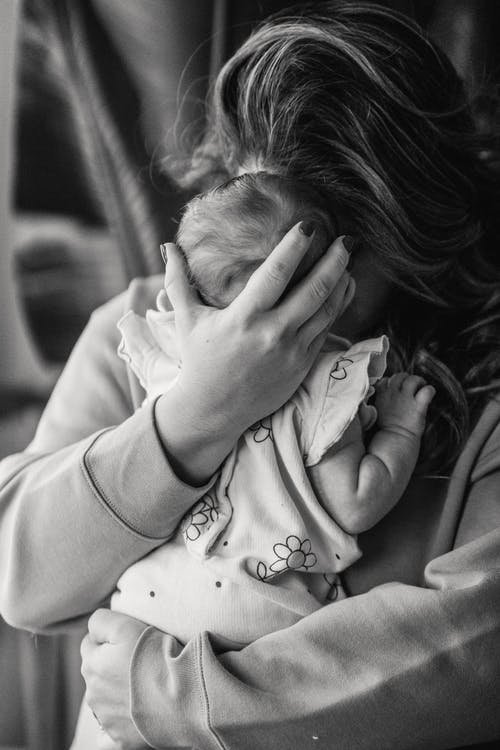 Source
"Hush now little one. Mommy's here." I bounced him for a while more before he went back to sleep. Laying him back down in his cot, I place a kiss on his forehead and turn to leave the room. Samson leans against the door, eyes filled with adoration.
"And you believed you wouldn't make an excellent mother."
My heart caught in my throat as he made his way over to me.
"Seeing you just now, reminded me all the reasons it always had to be you. I understand how much fear you might have been in and I apologise for not being more attentive as your husband. I'm also sorry for making you feel alone because you wouldn't have–"
"No." I stopped him. "You have nothing to be sorry about. I'm the one who's at fault. Can we just move on? With our baby boy?"
For the first time in six months, Samson gave me a genuine smile and proceeded to give me a long awaited kiss– filled with so much passion and pent up longing and as the tears rolled down our cheeks, I knew we'd be fine. Just the three of us.
---
---