AFRITUNES WEEK 80: BABA ESE, JESU ESE (SONG COVER)

Source
---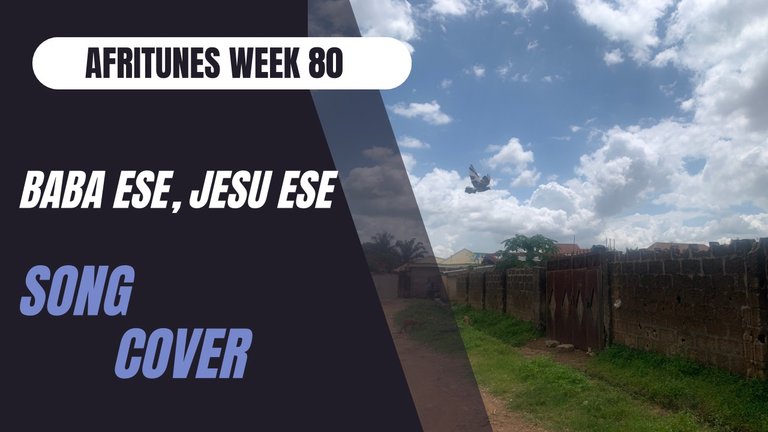 Good evening Afritunes. Another great week of songs. Hehe.
This week I'll be presenting a cover of a song @justfavour sent to me. The way the lady sang it was so cool and her voice was something else. So I decided to do it even if it took me a while. Lol. I was lazy.
This song is basically an appreciation song to God for his faithfulness and goodness in our lives. For the times he's been there when we see or we don't. Words are never enough.
I saw different versions of this song and decided to make my own version instead. So, I went on YouTube, looked for a suitable instrumental (copyright free) and used it. That is what you hear.
I spent time on this one too because smoothing the notes and timing the intro was crucial. It was also quite tasking to find a suitable instrumental for this. As easy as the song looks, implementing your choice of sound on it takes a bit more than just selection.
After many browse through, I settled on this one. Who else is getting Anime/Disney vibes from the instrumental? Hahaha.
Anyway, I got to learn a new thing. Many new things actually. And it was fun doing something like that. It was tasking but the end was worth it. And I look forward to many more like this. So if you have something you want me sing or cover (whatever at all) just send to me. Or you want a birthday song for a friend? 👀 Hahaha.
P.S Yoruba isn't my mother tongue so I apologize if I butchered it!😅
So, I hope you enjoyed the song. Instrumental gotten from YouTube and Thubnail image is mine designed using Canva Pro.

---
---