WE99: FORGIVE, STAND & ENDURE...
Amazing weekend people and an awesome evening.
Today, I'll be writing a little somethin' somethin' in effect to the 100 prompt Birthday of the WEEKEND COMMUNITY. Congratulations @galenkp.
Just incase you're wondering. It's the 99th prompt posed by the Weekend Community. So it's like an in addy birthday prompt get-up.
You can read more here and also participate. Be sure to read the rules as always.
The topics posed for this weekend is definitely on a whole different level because we're talking about achievements.
Looking back on your own life, what have you learned through attempts, failures or achievements that you could bundle up and deliver as advice to other people that they may be better prepared to achieve themselves. Share your advice and wisdom gained through your personal experiences.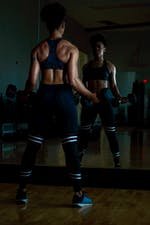 Source
Many times I've seen myself being interviewed by prestigious magazines or exclusive shows as a kid. I'd sit on my cute little chair and mimick answering questions about how I made it to the top 20 percent.
Till date, I still see it. I even practice my answers in my head and in my room.
If I took the hand that was dealt me then I would be nowhere in life
Yeah, I had to think smart
Threw away the deck and got my own cards
Long before I had the money to afford a car– NF
The first thing my own life has taught me is forgiveness. Coming from a home where the grandfather is a dictator, father an infidel, Aunt a two-face and cousin a gossip (not the one I'm close with today), I had to learn forgiveness.
It was hard. Trust me. I held so much anger, so much rage towards my family. I learned what it means to forgive at a really young age. It was self taught too. I knew I just had to let it all go if I'd move forward with my life. So yes, I forgave. Most of all, I also forgave myself.
The next lesson I learned was Courage. Courage to face the world even when I was called ugly and a bastard. Yeah. Lol. Those were the times.
I still learned to hold my head high and brush off the comments. At least, till I was alone to let my emotions show. I learned at a very young age that the way I react to the people around me would ultimately determine how I react to situations too. Lol.
It took courage to cut off from a lot of people. To stand alone for what I believe; my values. It took courage to believe in myself, my future and my worth.
Finally, I learned Perseverance. Till today, I'm still persevering. I've gone days without proper meals because I couldn't afford them but I've learned to always keep that smile on my face. I've learned that it's better to be happy than depressed.
I've learned that a smile can brighten up the day of someone even though you might be in a dark pit. I've learned that consistent hardwork would eventually produce the right results.
Most of all, I've learned to not just exist. I've learned to live each moment with vigor, passion and total comprehension.
The summary is this: you are going to make a mistake, you're going to commit a blunder but it doesn't mean you're a failure. Forgiveness is key to a free life. Before you can forgive anyone, you must forgive yourself first.
No one who is a success today started with moping and blaming. Accept responsibility for your actions. When you do this, you'd realize that your future depends on you. Whoever you become tomorrow is all you. So, now what? Add value to yourself.
Don't laze. One major thing about successful people is they are always on the go. First to come in, last to leave. They fall so many times but it doesn't make them a failure. The success is in rising each time you fall. The courage to stand even when people laugh at you. To look the world dead in the eye and say, "you can break bones but not spirit".
I'll have you know, success is failure turned upside down. So when you make that mistake, it's okay. Forgive yourself, accept responsibility, be brave to start all over and endure till the end. Be Kind, Wise and Fierce.
THANKS FOR READING, SAYONARA!
---
---