Finally finished it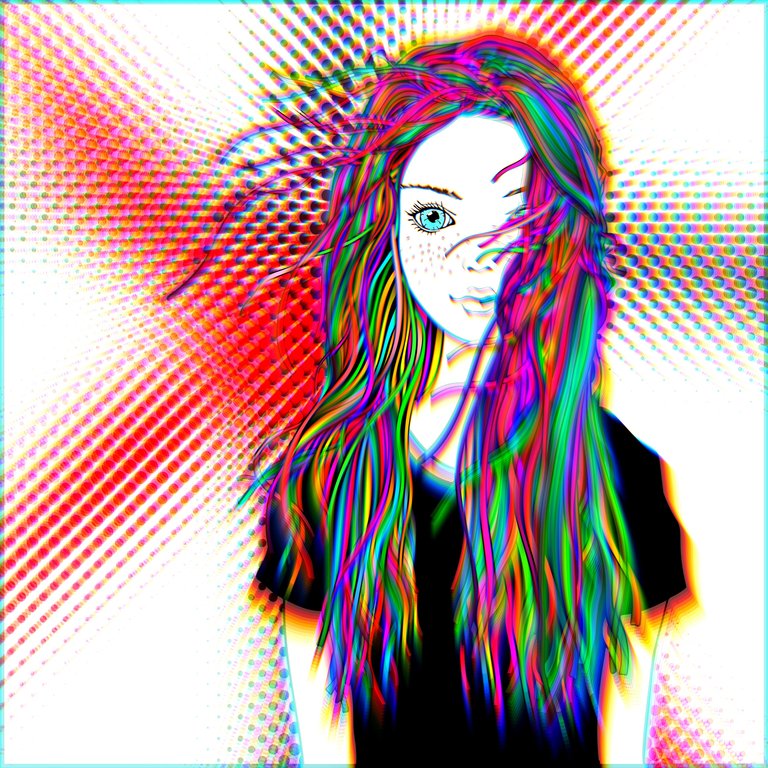 Created by me using Pigment app
The hair took forever

I finally finished this picture that I was coloring and editing in the Pigment app and the Glitchè app. When I was coloring it, I wanted her to have very colorful hair just like my wife. So the hair took a very long time to do because I was adjusting all the different colors and shading the strands.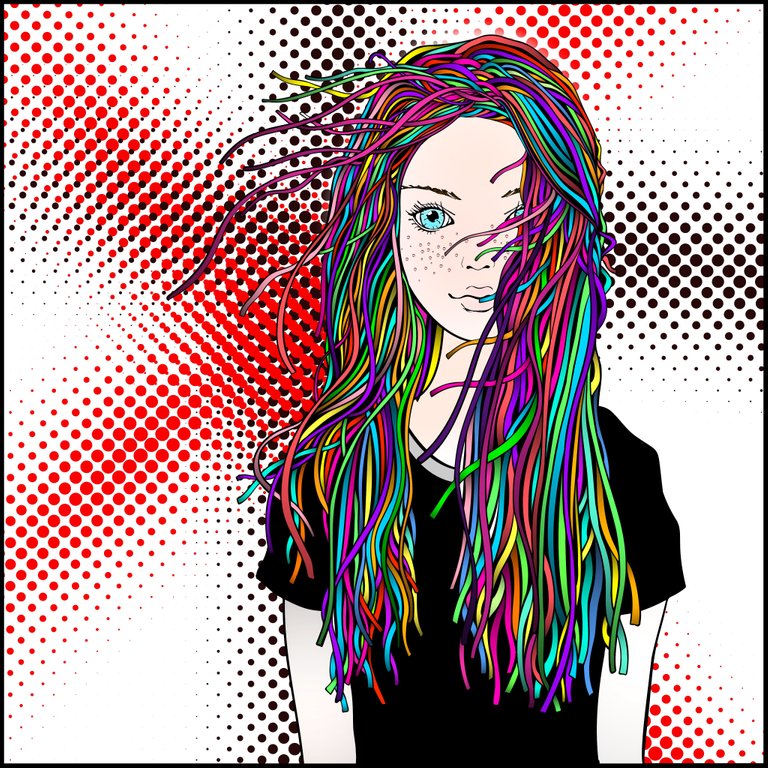 Created by me using Pigment app
This was the original image when I was done coloring it in Pigment and before I brought it into the Glitchè app to add some different effects.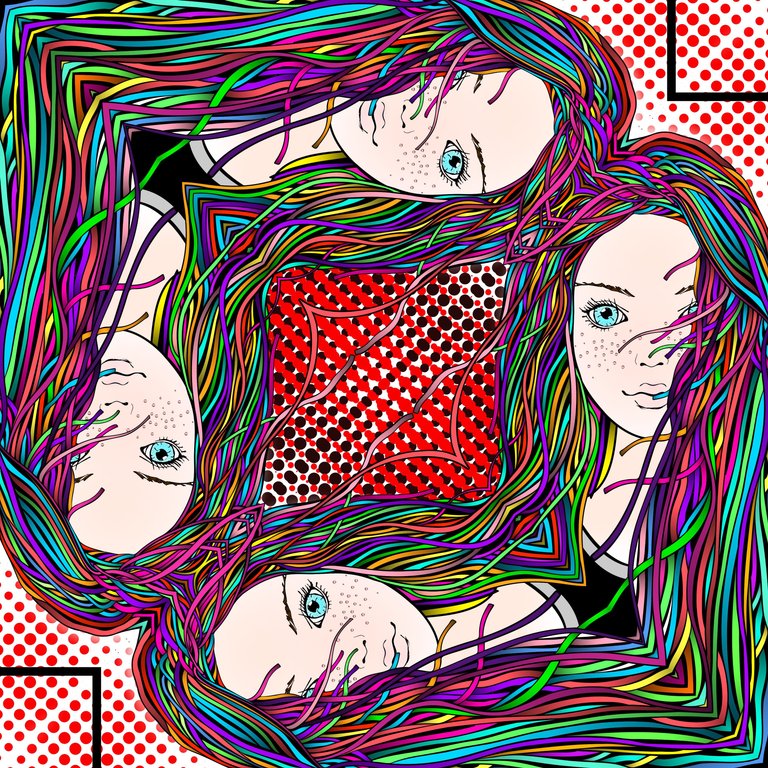 Created by me using Pigment app
I thought this mirror effect looked pretty cool with the image. I am in the process of creating a few more pictures. Hopefully I can find some time between playing with my new Xbox to finish them.
Thanks for taking the time to stop by and check out my work. You are awesome.
---
---