CCC's Street Art Contest #120 / "Memorial" by Nasimo in Sofia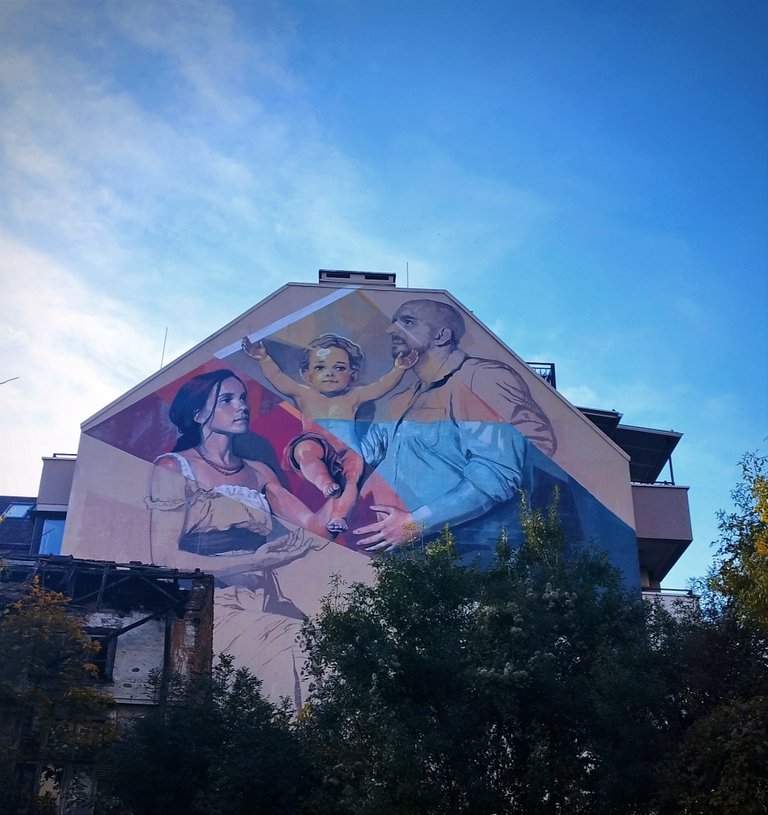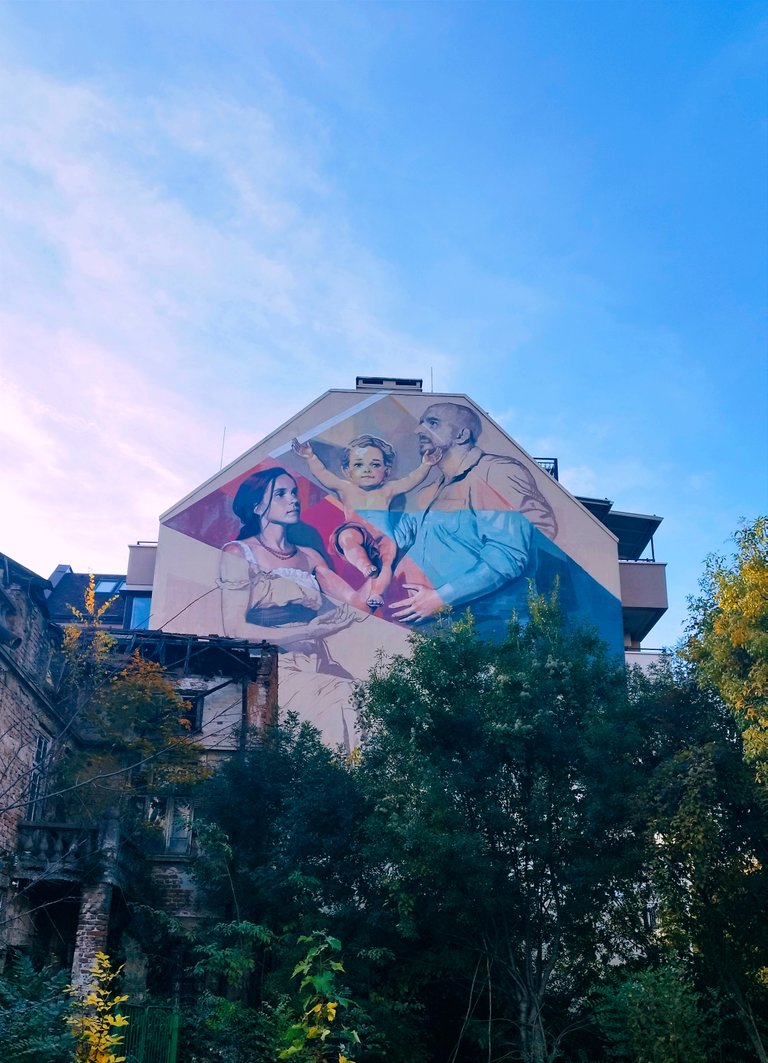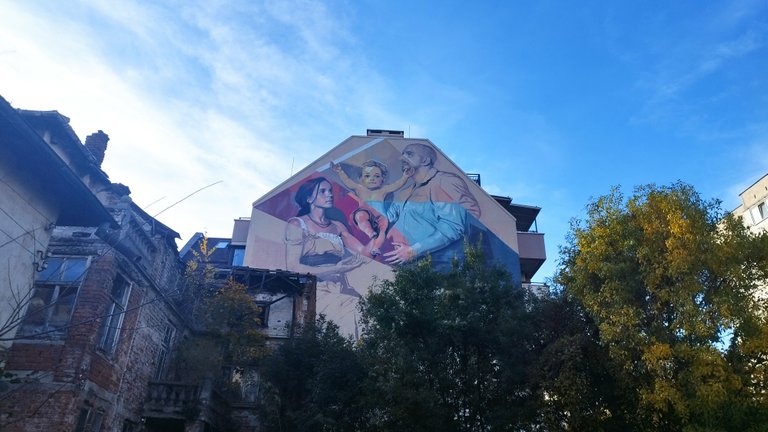 A very favorite mural by a very favorite artist - created in 8 days on the wall of a residential building in the Haji Dimitar district of the capital, as a part of Urban Creatures Festival.
The inspirational artwork is like shining dome aimed at the heavens..
For this wall, Nasimo used 3 main colors - blue, red and yellow, which when mixed make all the others, and the idea is clear - the old family tradition that supports every stabled society. "If we don't have well-stabled families, we have nothing..." says the artist.
Here is my entry into the "CCC's Street Art Contest #121" hosted by @digi-me.
---
---