Dr Mundo from League of Legends by Smug&Brus in Sofia / CCC's Street Art Contest #119
Hello everyone 🥰
I want to share with you a very interesting graffiti work, painted on a rather unusual place - this is one of the cooling towers of the Thermal Power Station in our capital, which I took photos of during my last visit.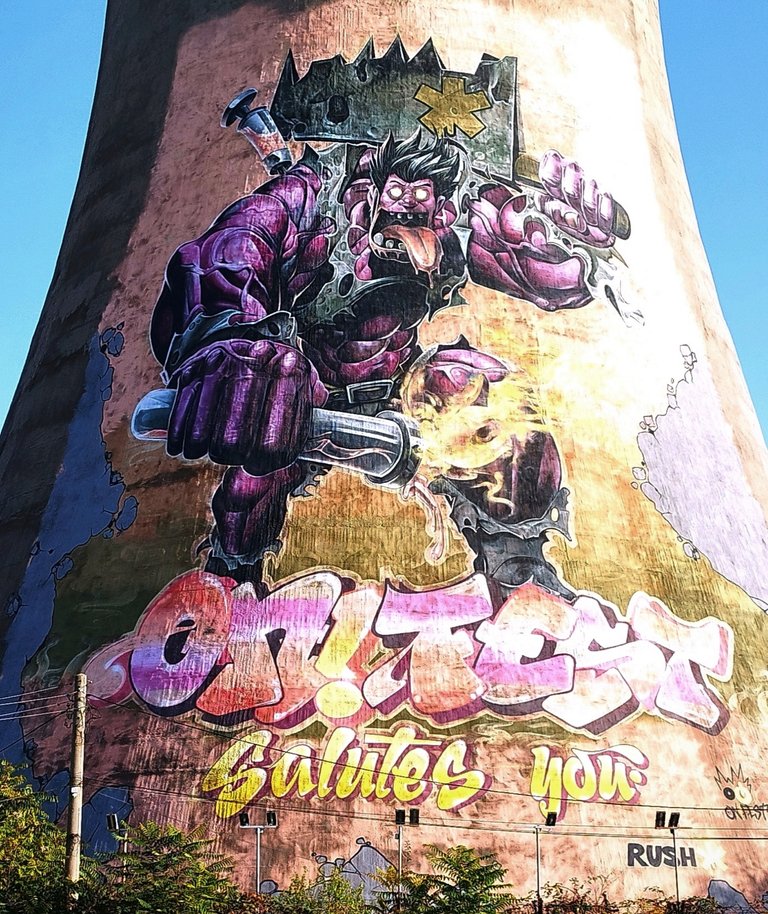 The artists are Smug (Sam Bates), an Australian who lives in Glasgow, Scotland and is known for his realism graffiti work, and Brus is from Italy but has been living in Bulgaria for several years.
On the giant chimney, they managed to recreate the iconic character from the video game League of Legends - Dr. Mundo, which they say was not very easy, because some of the letters of the inscriptions reaches 10m.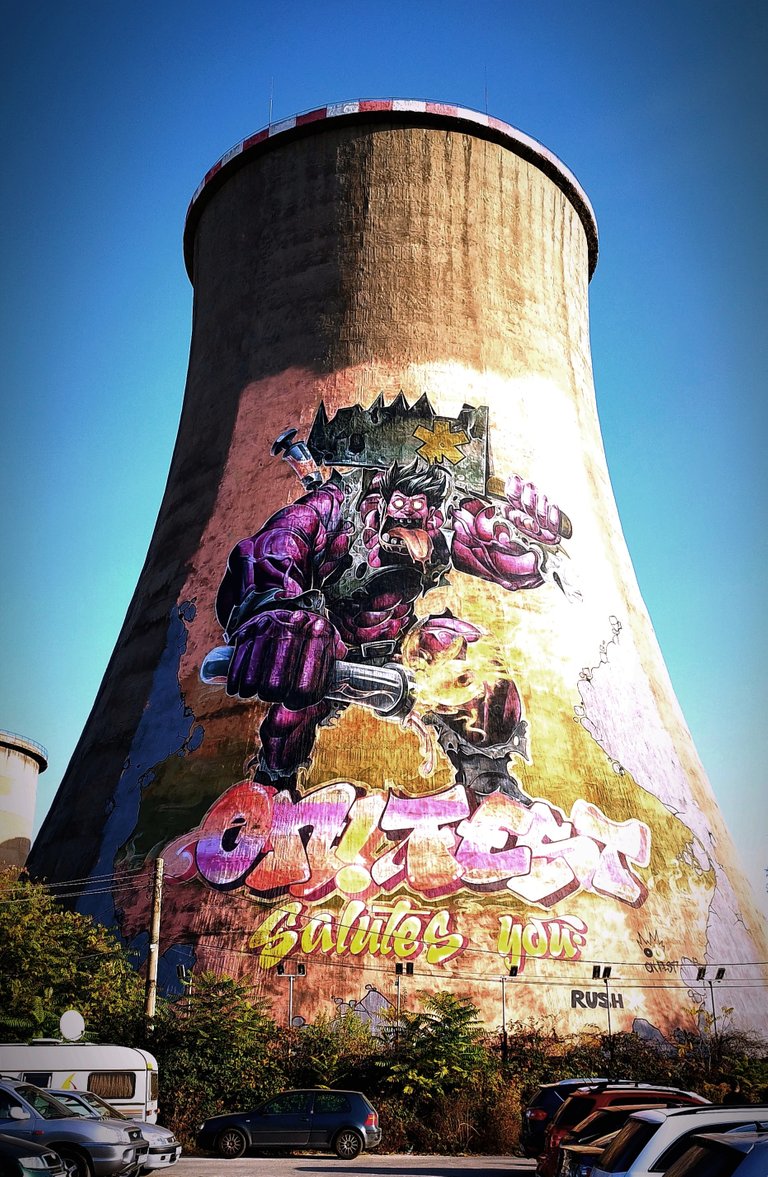 The project is in support of the candidacy of the city of Sofia for European Capital of Culture for 2019. By the way, I took the photos last month.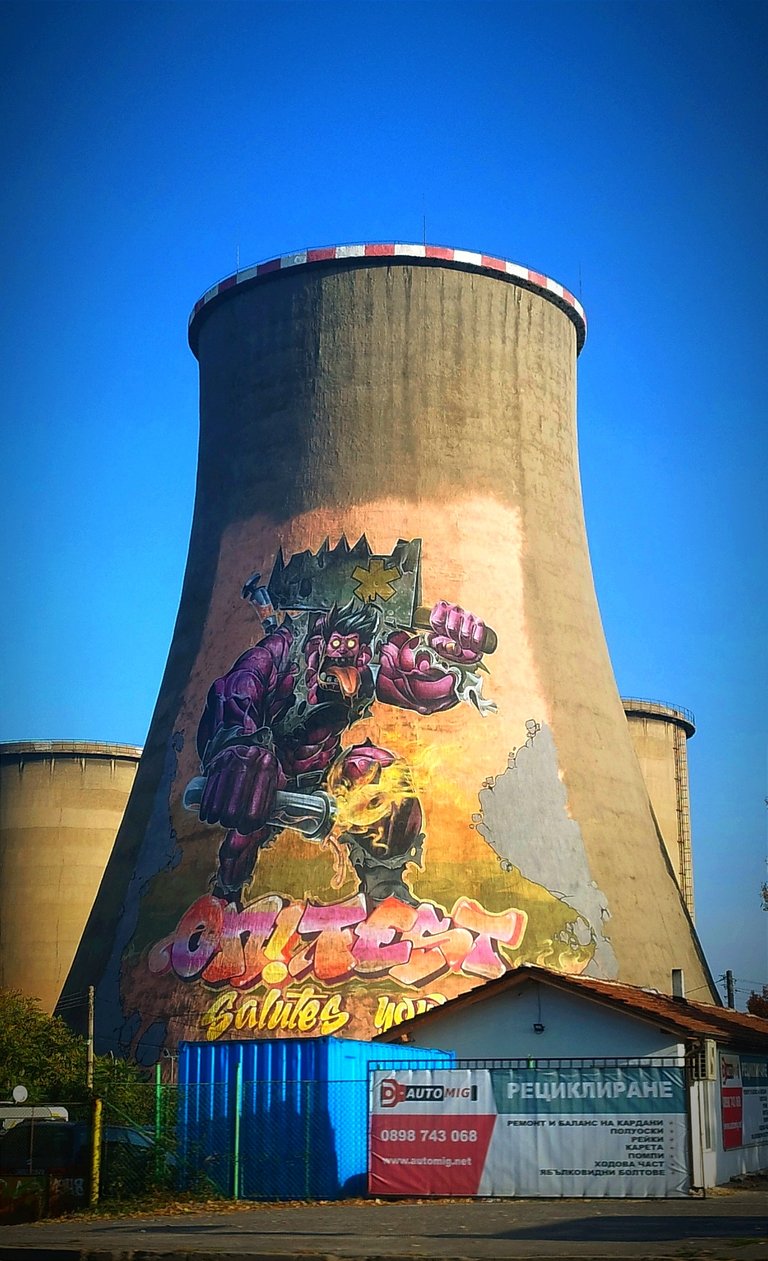 The first and the second photos will be my entry into the "CCC's Street Art Contest #119" hosted by @digi-me
Thank you for stopping by and supporting 😊
---
---