Polymer Clay Swirl

How to make Polymer Clay swirls and the tools that I use for that.
You can use as a tool for making polymer clay objects literally anything.
You can buy all kinds of molds (silicone plastic, metal...), cutters, but it's also possible to use various caps and other items.
Here are a few of the tools I use.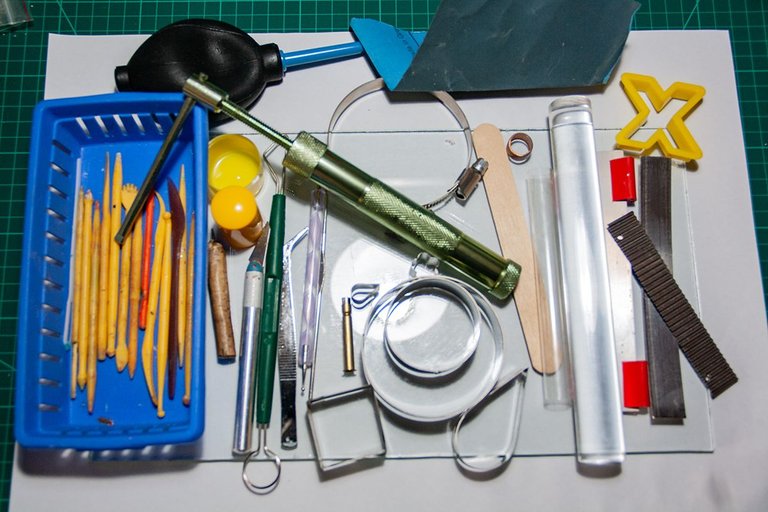 -Piece of Glass as a working pad.(easiest to clean)
-Clay Extruder
-Plastic Clay Modeling Tool
-cutters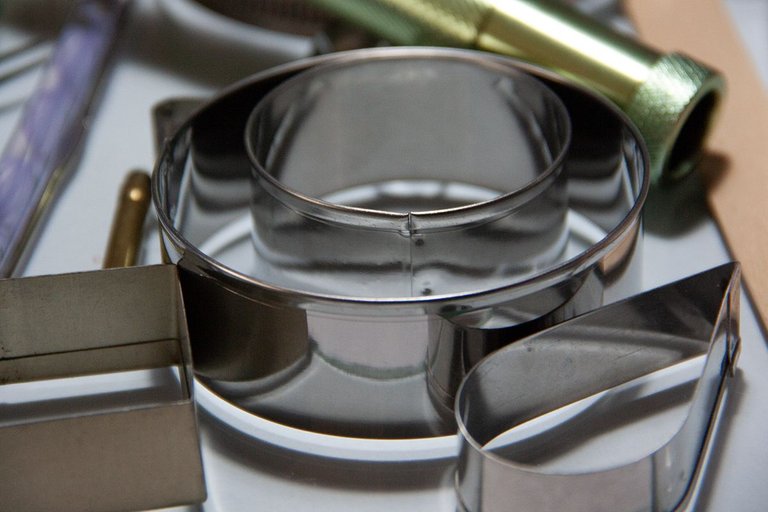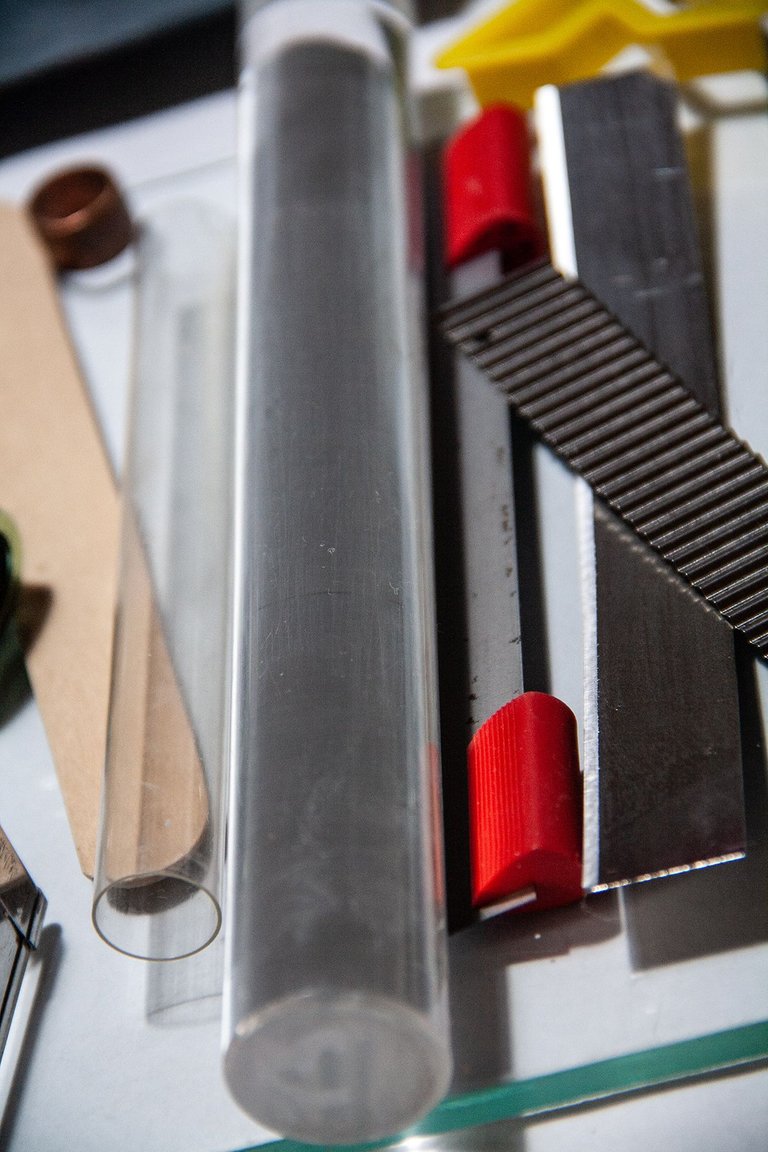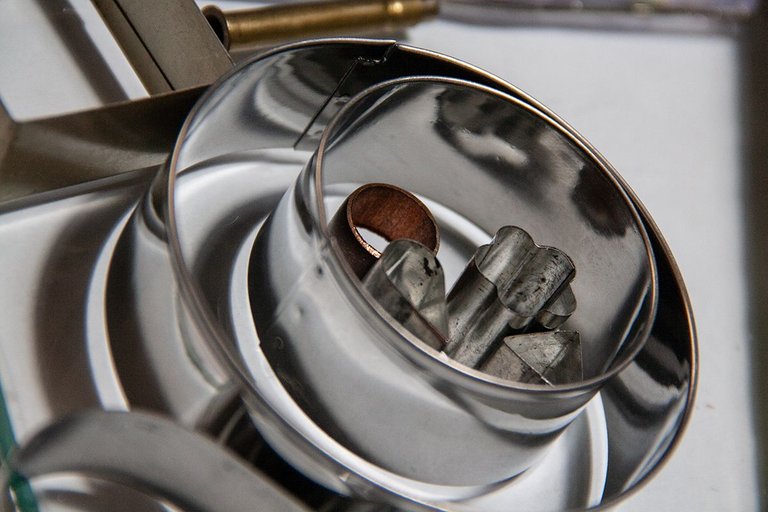 -caps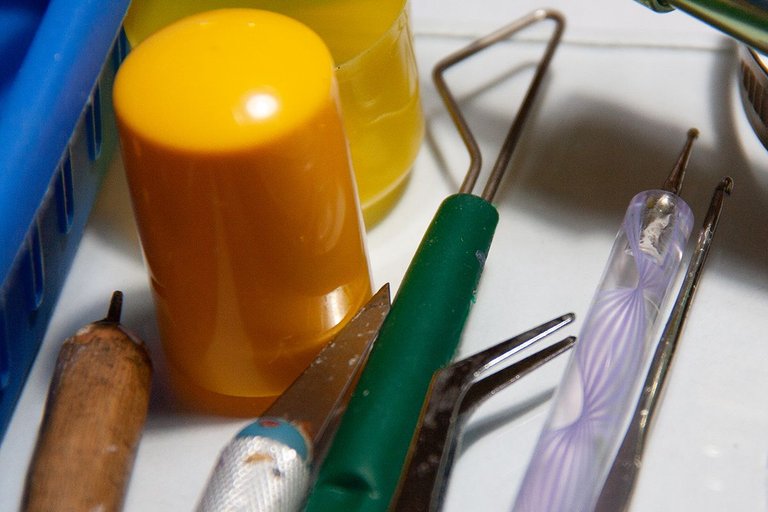 -scalpers
-tweezers
-...
-many things I don't know what they were originally for.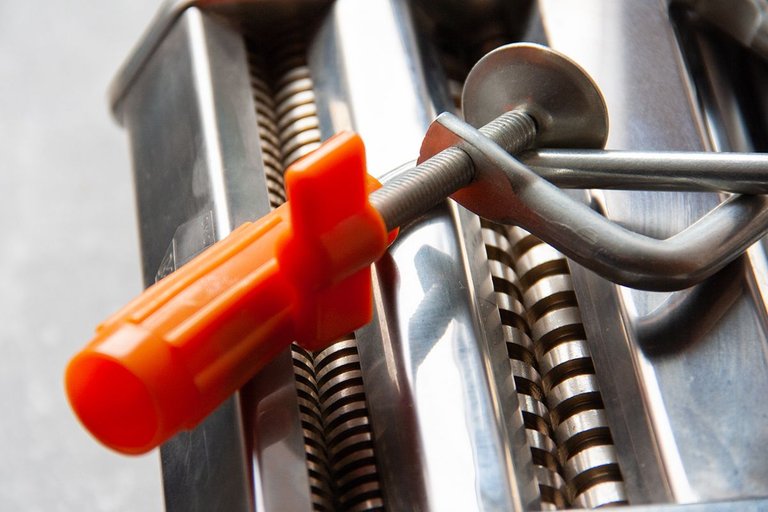 I have a pasta machine maker too but see how clean it is and I have had it for 5 years. I've used it 2-3 times so far and always ended up angrily packing it away. I plan to use it more in the future though. (LOL)
⚒️
I have an order for something green, brown or similar...
Clay:
I took out the colours that I can use for that: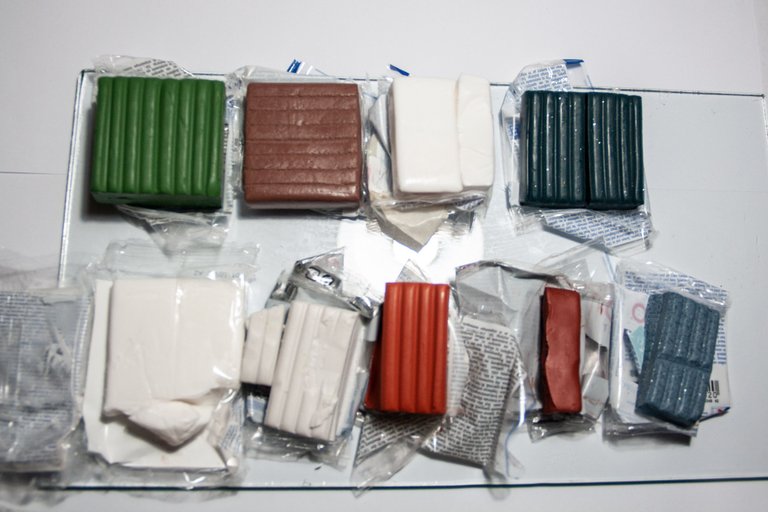 -The black clay immediately fell out of the mix.
-In the photo, you see three white ones, but one of them is a softened mix and one is transparent.
-Granit is my favourite and always in.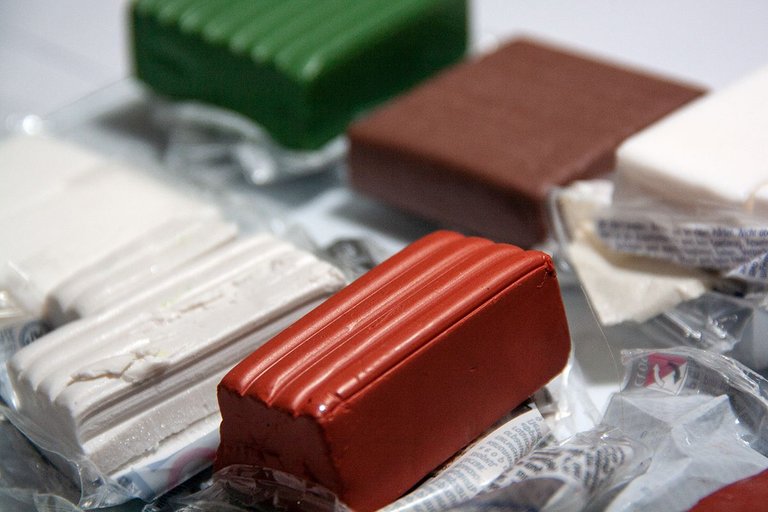 This is copper metal, also one of my favourites.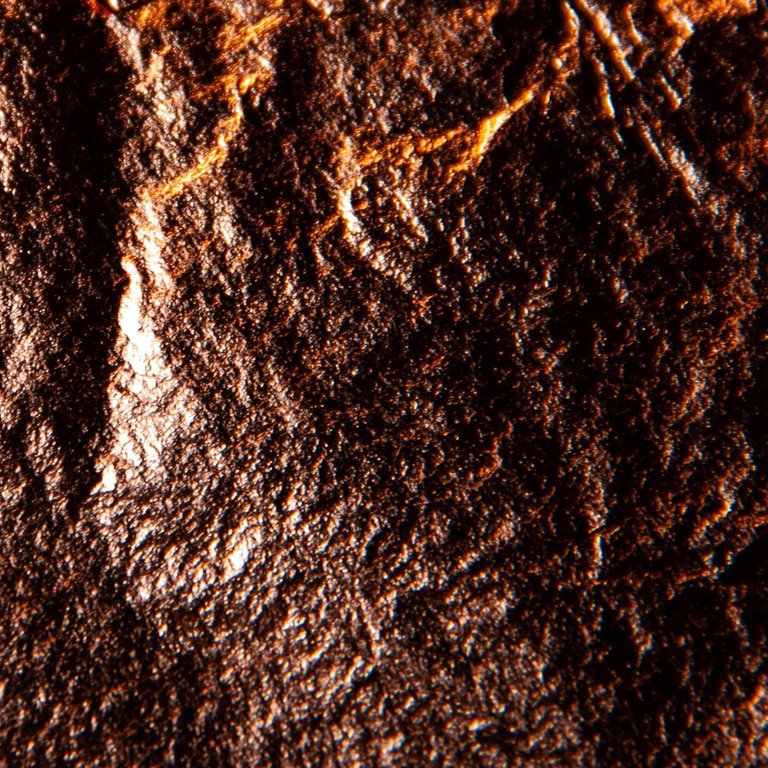 I also often use foils with the colour and texture of the metal.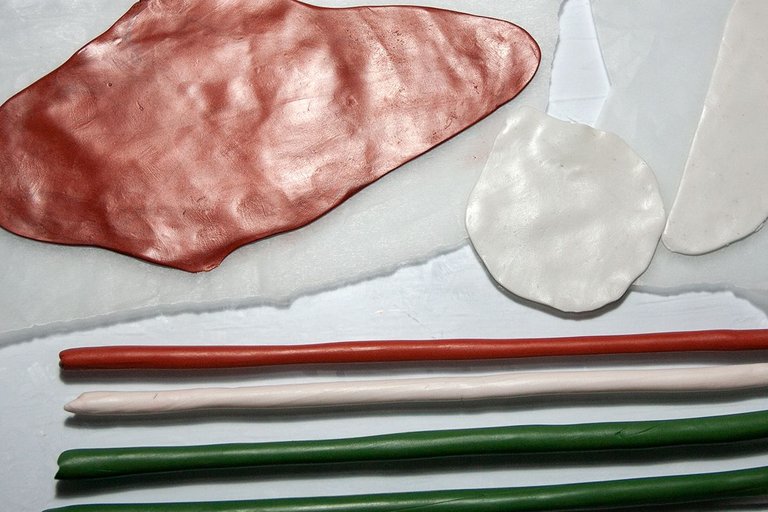 ⚒️
-Always clean your tools and work surface before starting as lighter clays stain immediately. Start with light colours after that.
-I kneaded them for a long time because some are a little harder.
I only use FIMO polymer clay, but the only reason for that is that there are no other brands in my country. At least I didn't see them.
-I cut off a piece of each and mixed it: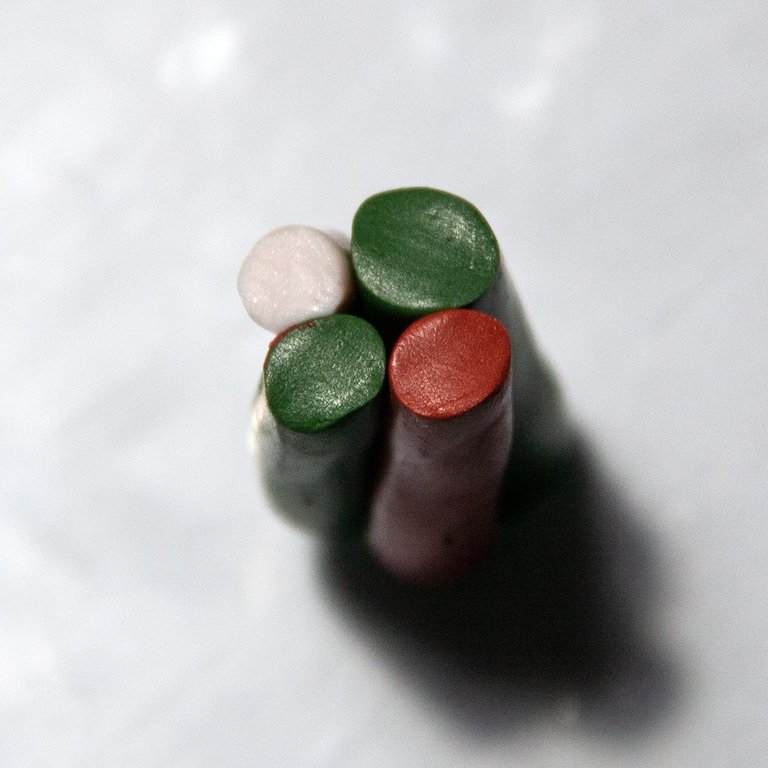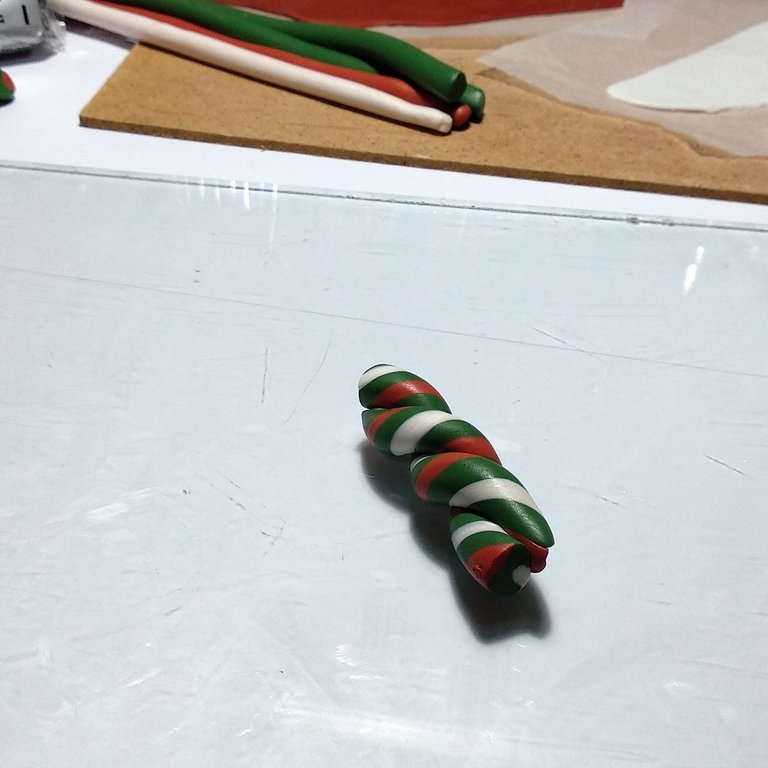 ⚒️
I shaped a ball, put some foil and took a small piece of glass.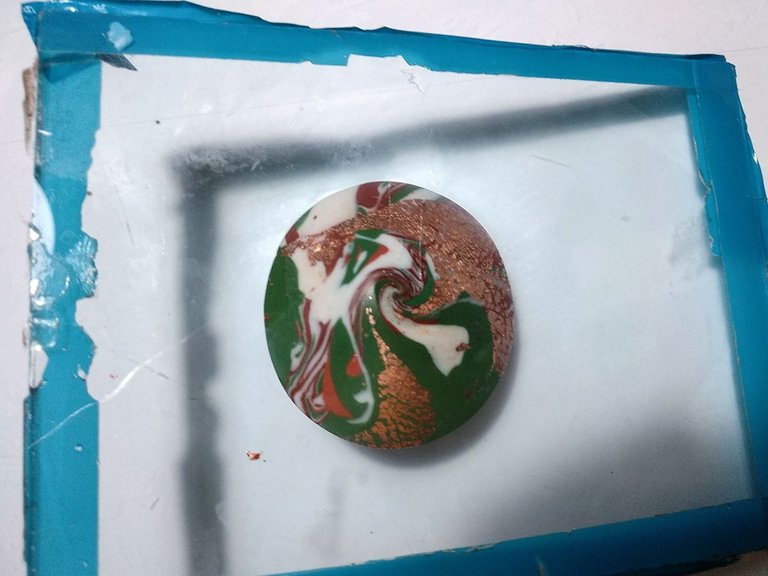 -Start spinning the glass, pressing on the polymer clay in the middle either clockwise or counterclockwise, keeping it parallel to the surface.
Only in one direction!!!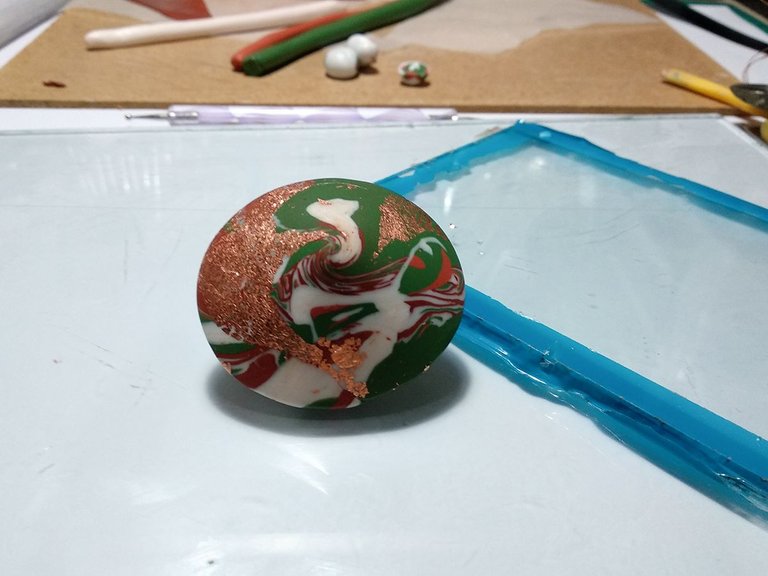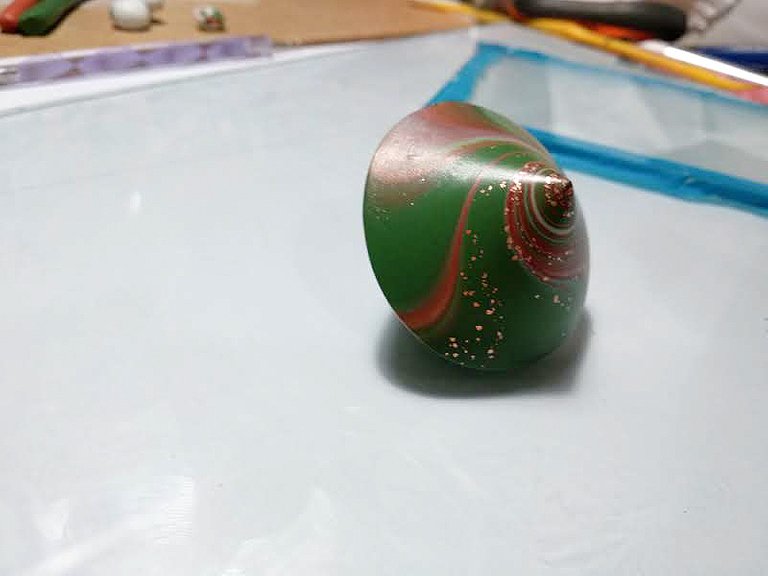 ⚒️
Try not to interrupt while doing this even though you need to spin the glass maybe 100 times.
When you think you're done, press the glass straight down onto the surface.
Due to the circular shape of the clay section, if you do it evenly, the shape will be perfectly round.
-make a hole.
When you're done with what they asked you to do, start doing what came to you as an idea while spinning in circles. :D
In the end, I have a tray full of things that I wanted to make and that I had to.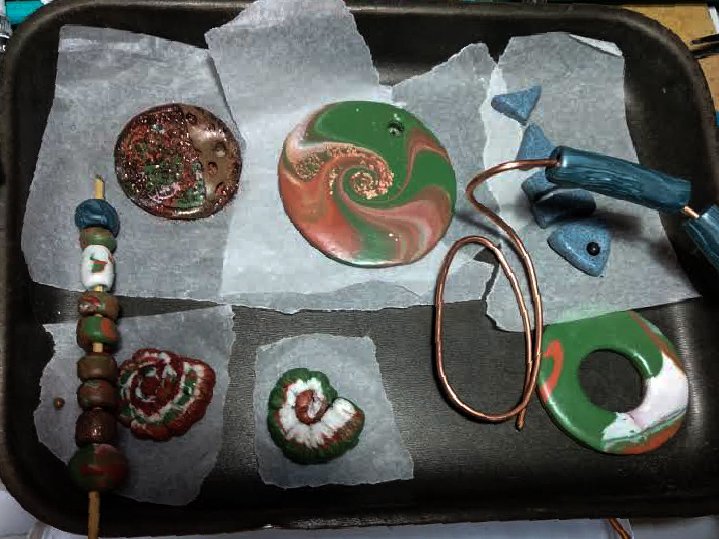 -I always make some beads from leftovers. It can always be used.
-Place in the oven at 110 degrees Celsius for about half an hour. (for Fimo)
-Sand it, varnish, assemble and...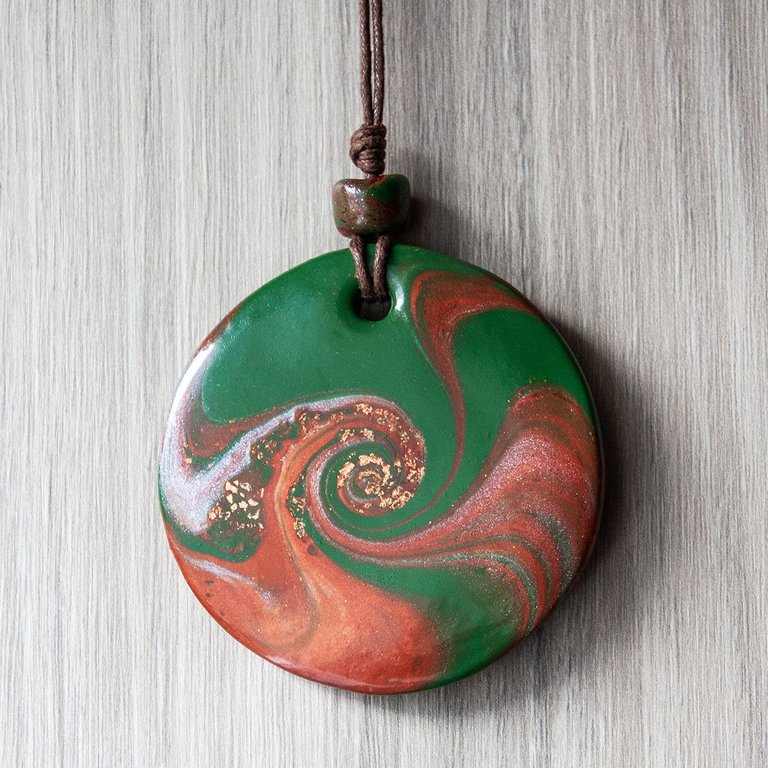 ⚒️
My desktop ended up looking like this:-o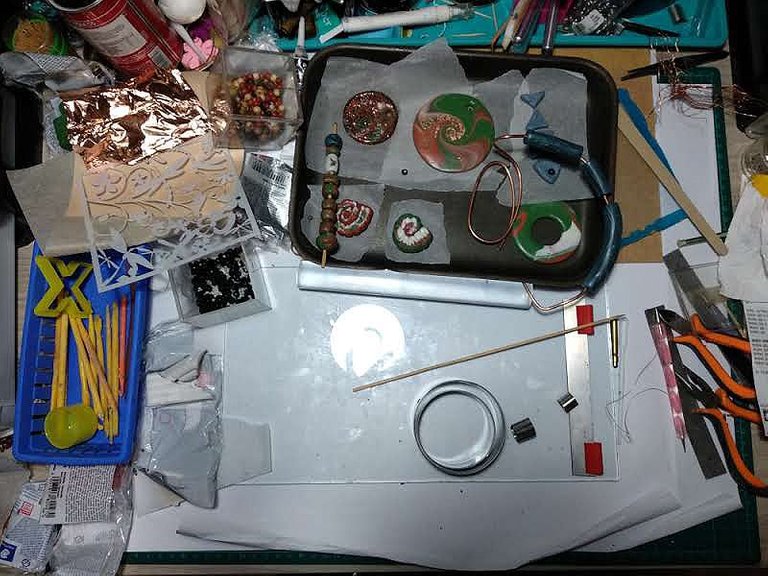 ⚒️
And this is what I made according to my wish with granite clay: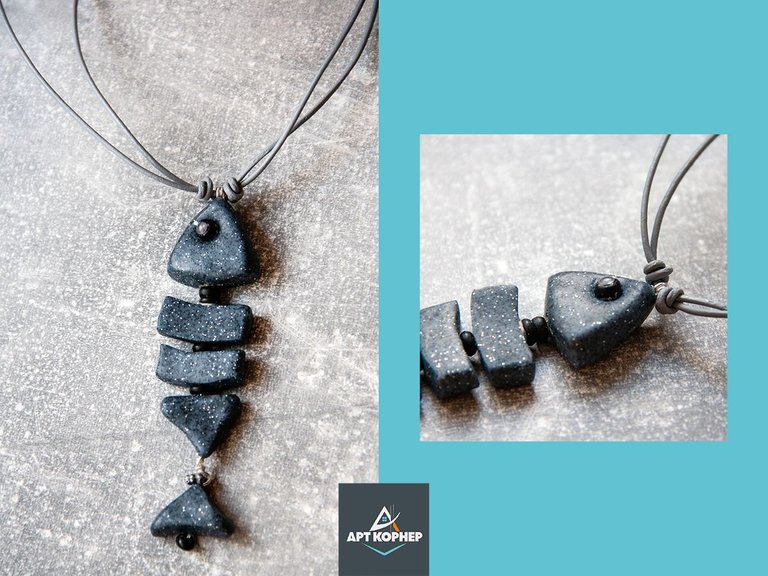 All photos are taken by me. Canon EOS 1000D or a phone.
---
---