Tasty & Luxury Indonesian Dining Experience

---
---
Hello, Friends especially Foodies!
---
Last Saturday mom and I went to our favorite shopping center which was located at the heart of Jakarta, and there we had our lunch. This lunch was special cause we never been to this restaurant before and this one is the Most Popular Indonesian Food restaurant there. How does it look like? Just check it out!
---
THE OUTLOOK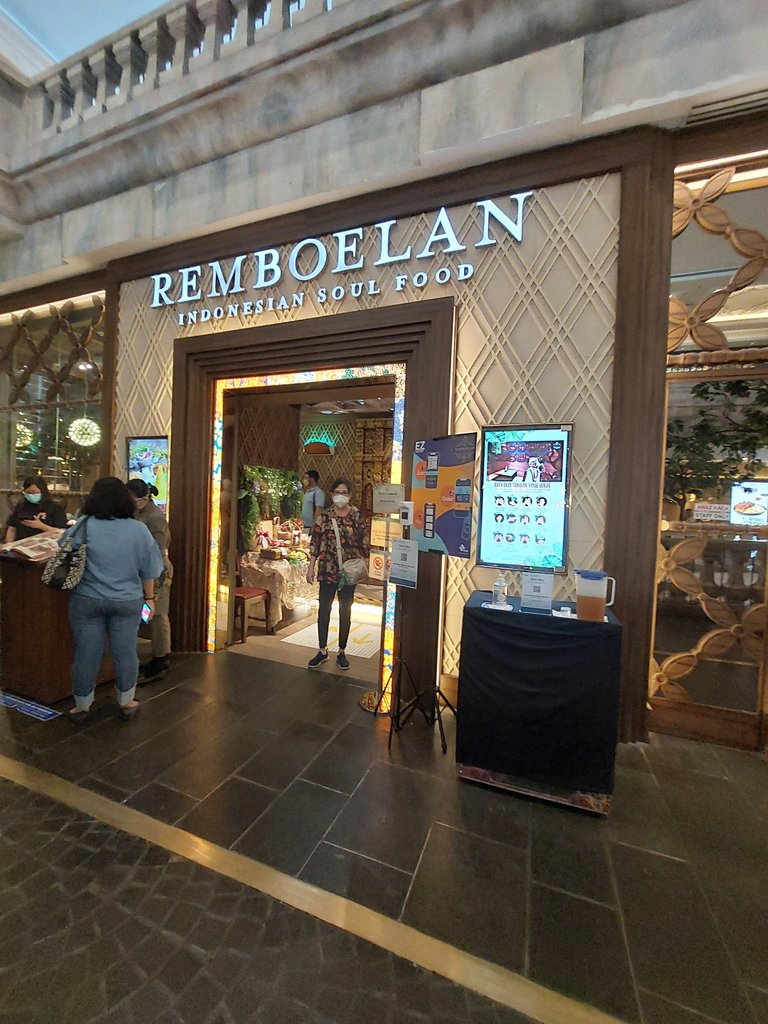 From outside of this restaurant you already could see its' luxurious décor style, by showing many glasses and the bright color of its' many lamps.
To enter this restaurant we needed to scan the QR code in the government app (but if it failed, they would ask us to show our vaccination certificates through the app) and they also measured our bodies' temperature. They had a strict health rules here about distance and limitation number of customers, nice!
---
THE MENU
They had many variations of Indonesian dishes, they had some menu books.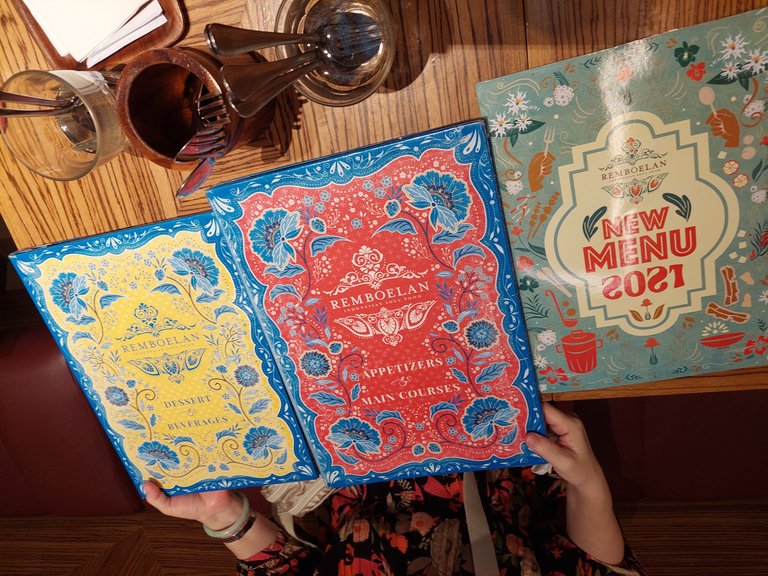 One, the very thick one with the red color was their main menu, includes their main menus and also appetizers. We chose our main dish here, this time we chose 3 different main menus, one would be share together.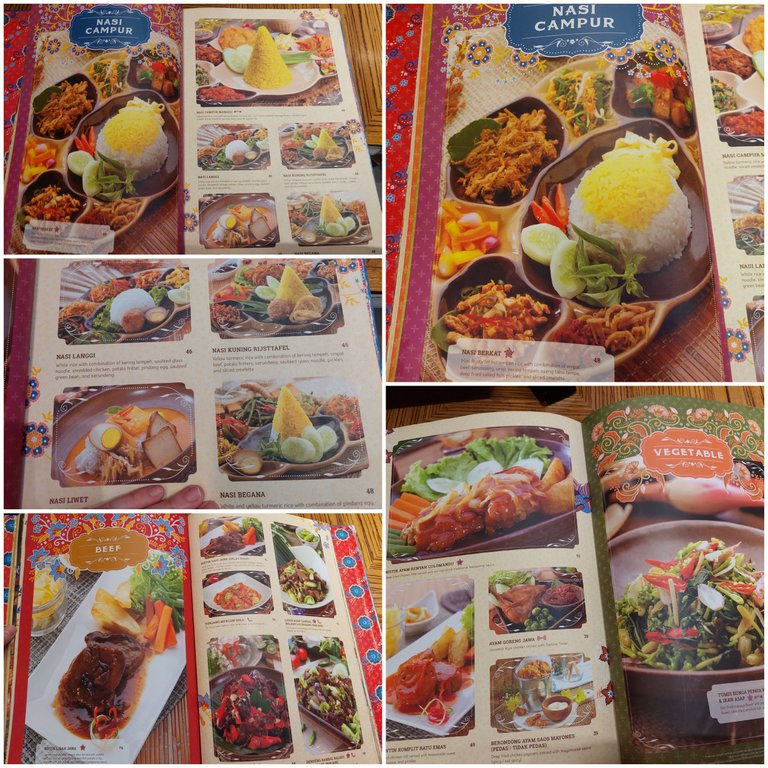 The other one with the yellow color, was their snacks, desserts and also beverages.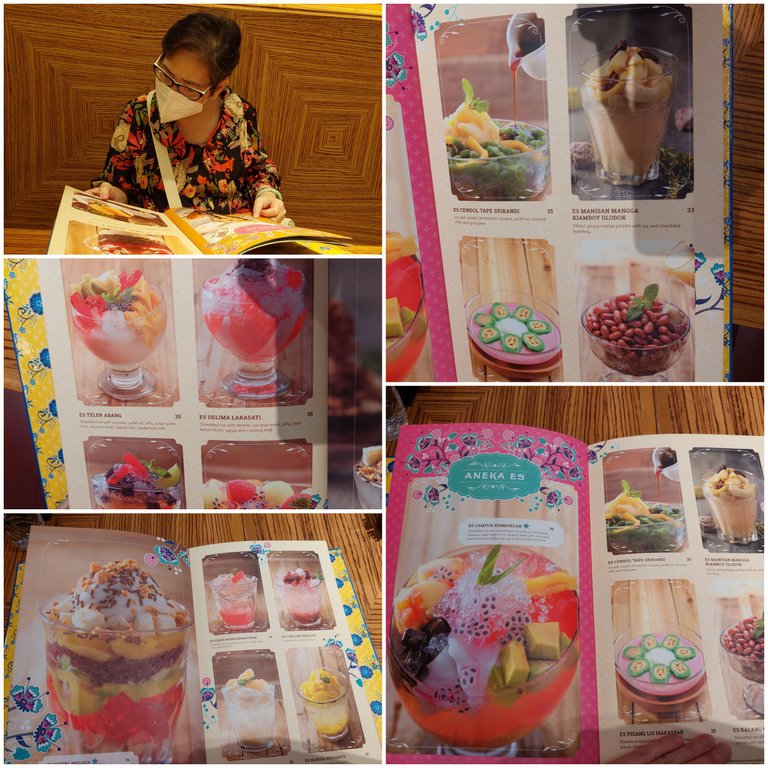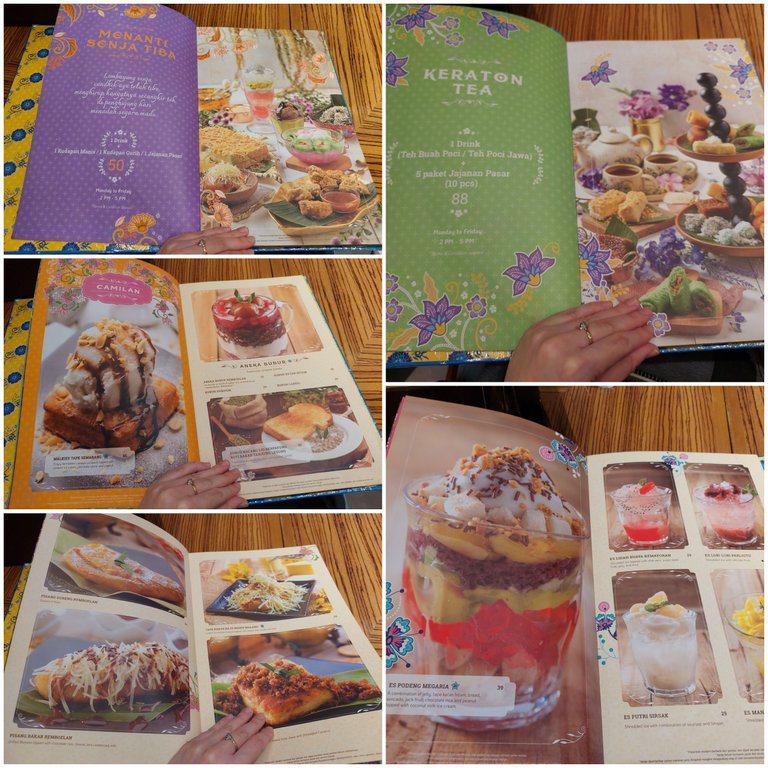 They had many authentic Indonesian sweets here for us to pick.
And they had other two menus, first their new menus in 2021 and the other which includes all of their menu which you could see by scanning the QR code, the digital menu.
Here their 2021 new menus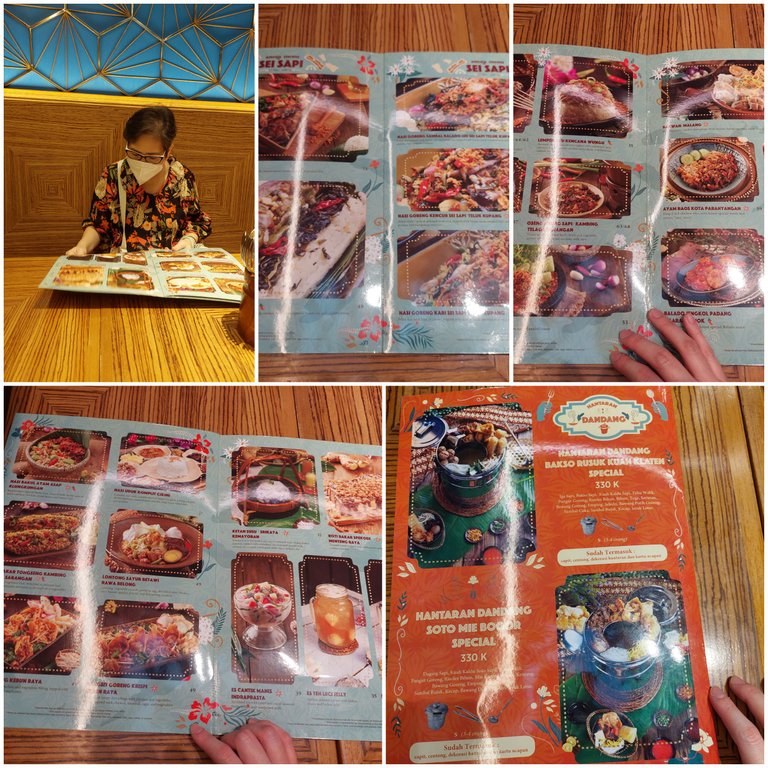 And the digital menu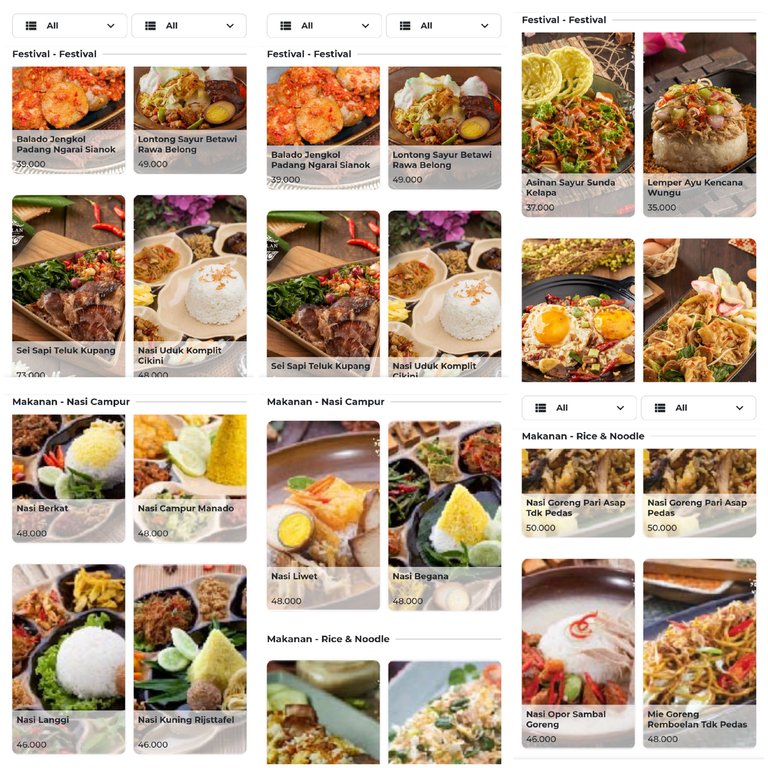 Unique thing they also had a waitress that table to table, offered their Indonesian cakes! You should come to this place.
---
THE DINING AREA AND INTERIOR PLUS SERVICE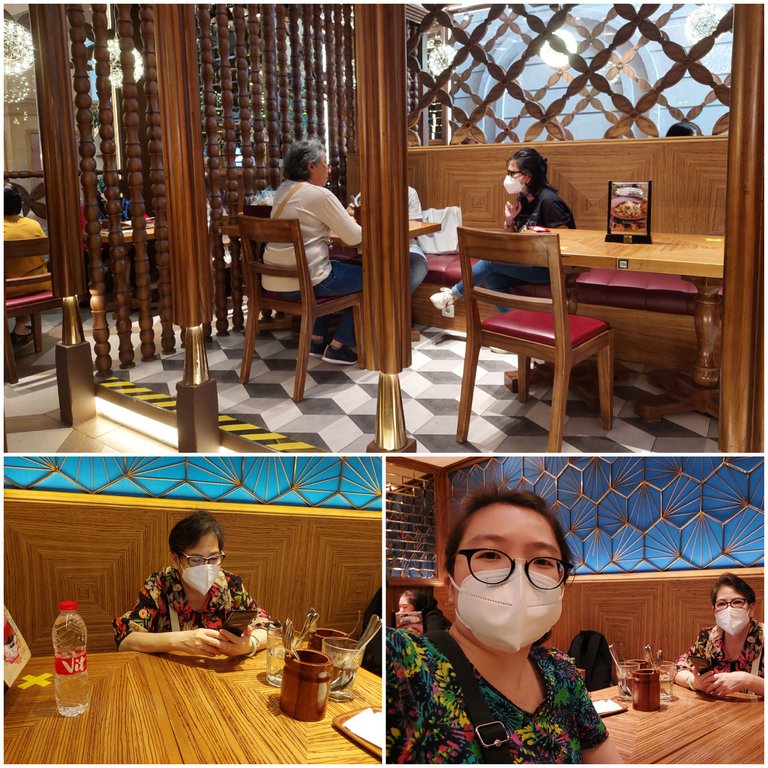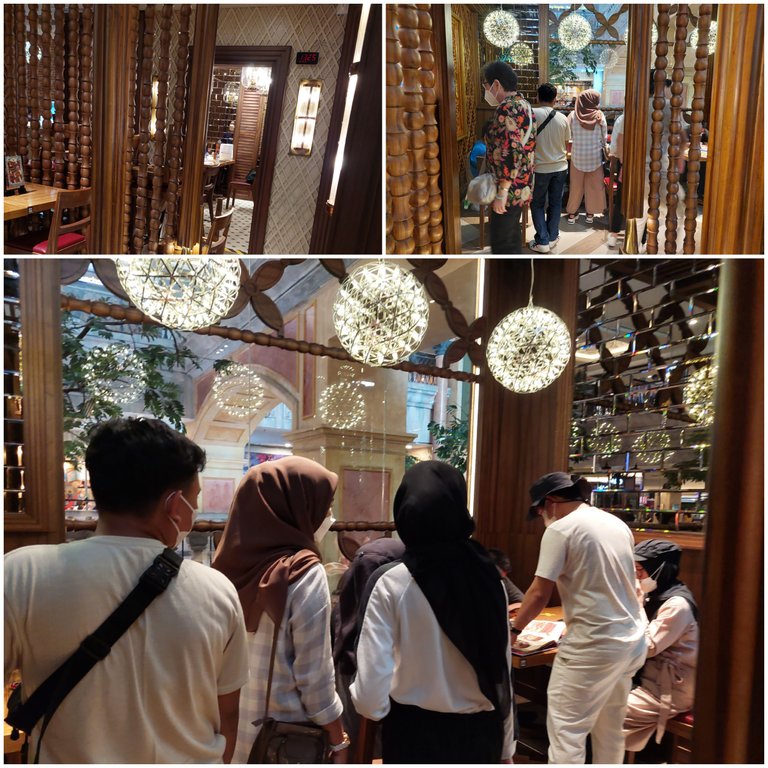 It was a cozy , luxury and large dining area that they had here. It had many glasses and mirror here, unique thing was many stairs too, the interior also had the touch of gold color. They also had many waitress and waiters which ready to serve, they would come time by time to check our needs. They also served our cutleries with hot water, so it would be sterile. Here the customers come and go, with no empty tables, really a favorite restaurant, isn't it?
---
THE FOOD AND THE OUTLOOK
Not so long time to wait until our food, main dishes came one by one, my came first then mom, and the last one the one we would like to share in the center of the table. Here was our lunch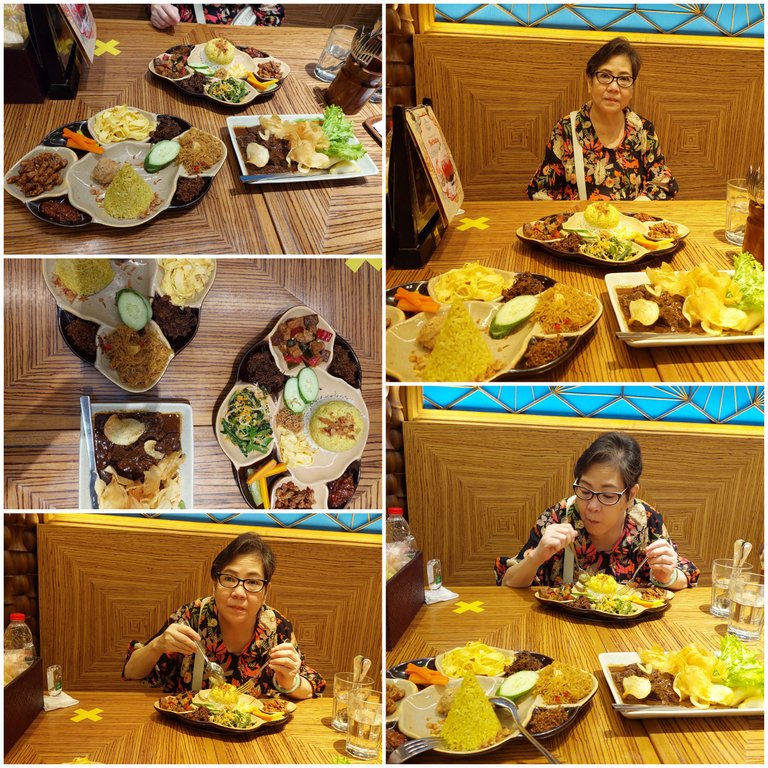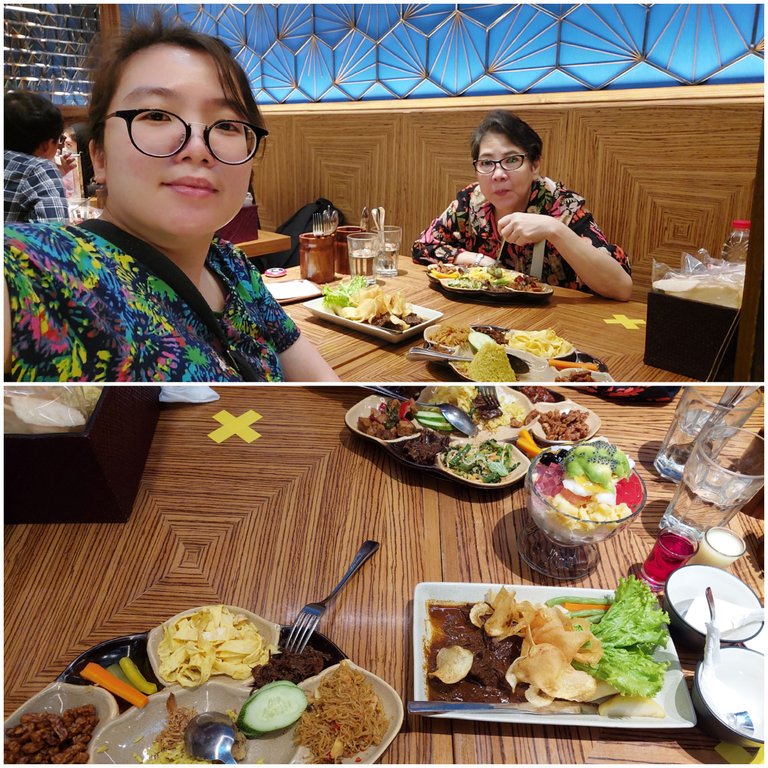 Then while we were enjoying the lunch, a waitress delivered our dessert.
All of them looked so pretty, right?
---
THE TASTE & THE FLAVOUR
All were there so now let me tell you the taste and flavour of them one by one,
I would start it with what I had: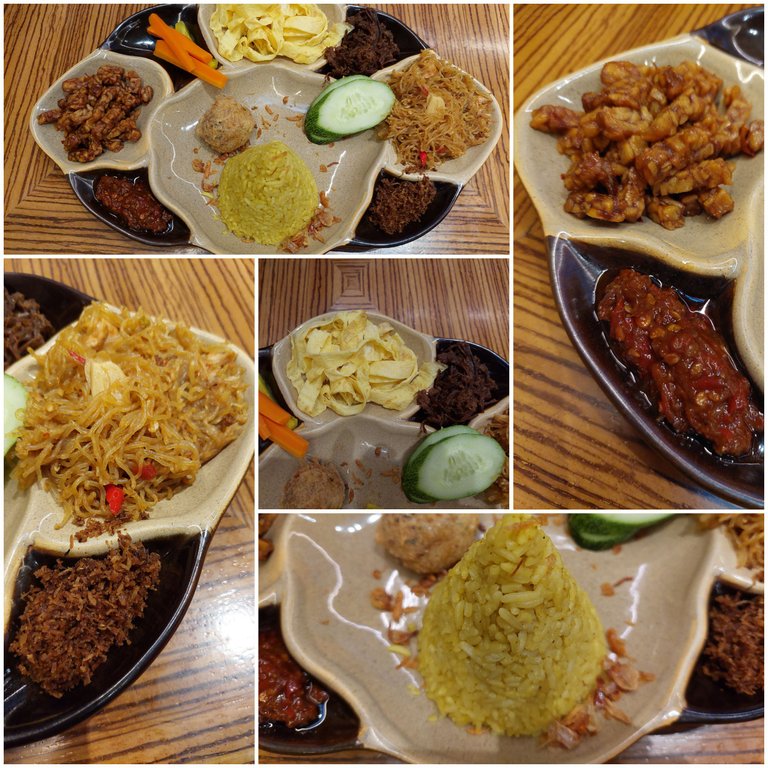 This what they called RIJTTAFEL YELLOW TURMERIC RICE. It contained yellow turmeric rice with dry fried tempeh, traditionally cooked empal beef, potato fritters (perkedel), serundeng (coconut floss), sautéed glass noodle, pickled and sliced omelette.
The taste of each:
yellow turmeric rice – so tasty in savory and it was delicious from inside, really difficult to explain but it was beyond my expectation. Authentically delicious!
dry fried tempeh – sweet and crunchy dry
traditionally cooked empal beef – sweet and soft
potato fritters – savory, tasty, soft and well cooked. it also contained pepper.
serundeng (coconut floss) – sweet
sautéed glass noodle – spicy and savory. It was tasty
pickled – sour and sweet
sliced omelette – light savory
Overall, my rice package was delicious, especially the yellow turmeric rice.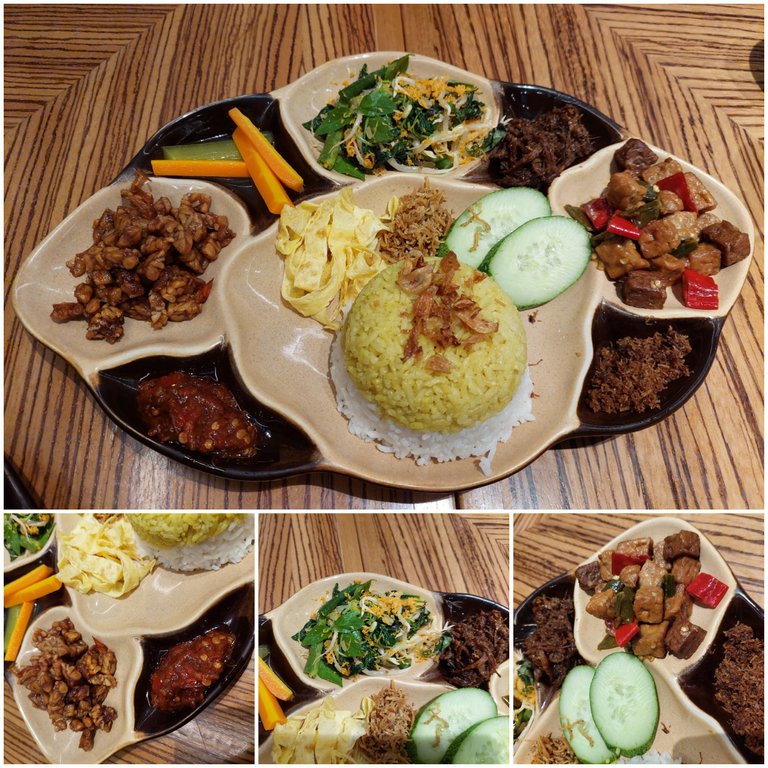 Mom's was their BERKAT RICE or if it is translated it would be BLESSED RICE. It contained the combination of yellow and white rice with traditionally cooked empal beef, serundeng (coconut floss), vegetables urap (in Balinese style), dry fried tempeh, stirred tofu and tempeh, deep fried salted fish, pickles and also sliced omelette.
You could see that some of my menu combination also included in mom's rice package, the taste of each:
traditionally cooked empal beef – sweet and soft
serundeng (coconut floss) - sweet
vegetables urap (in Balinese style) – savory and sweet, it was the one came from bali style
dry fried tempeh – sweet and crunchy dry
stirred tofu and tempeh – sweet and savory
deep fried salted fish – crunchy and savory
pickles – sour and sweet
sliced omelette – light savory
The Best One was what we had in the MIDDLE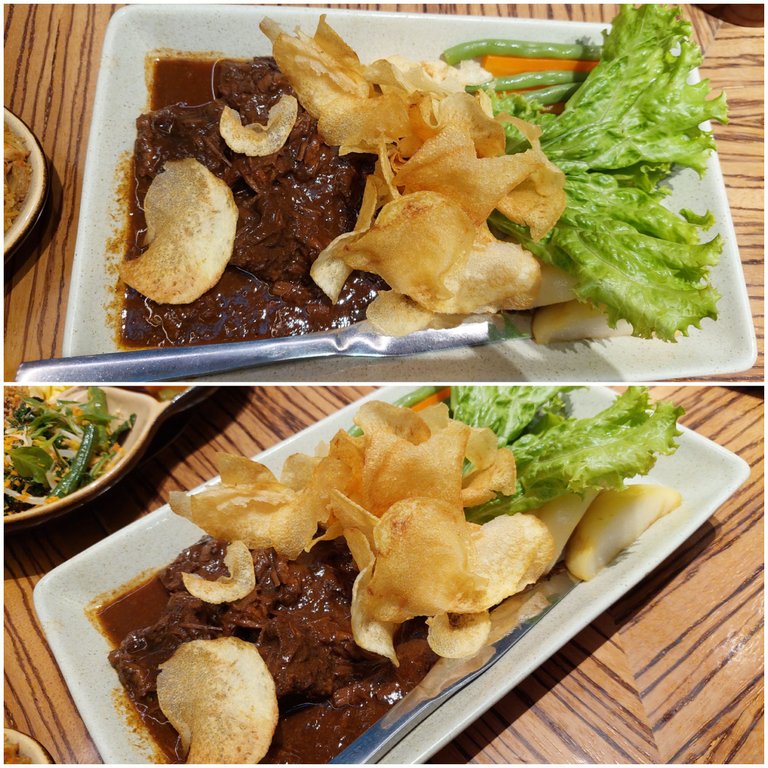 INDONESIAN BEEF STEAK
Tasted so tasty in sweet and savory, blended in authentic recipe contained nutmeg. One of the best beef steak served with the crispy potato chips which were handmade and contained no salt, and also fresh boiled vegetables (green beans, carrot and potato). The boiled potato was also fried and they were all tasty delicious.
And we got their SUPER TASTY DESSERT too there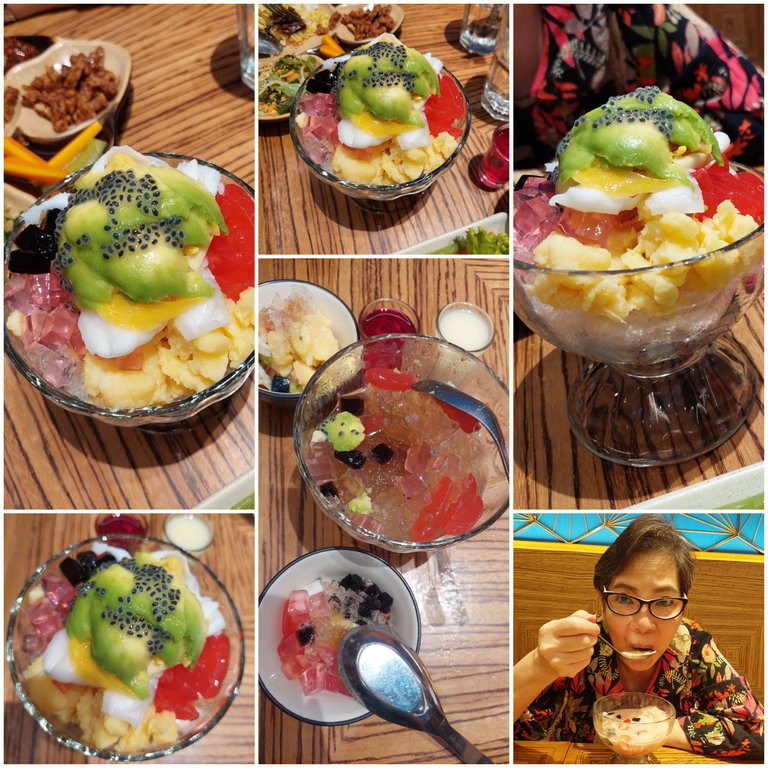 This was what we called ES CAMPUR or MIXED ICE. It contained super tasty and fresh combinations of fruits and others, like young coconut, kolang kaling, grass jelly, avocado, fermented cassava (they chose the best sweet one), agar-agar, jackfruit and frog eyes (selasih). We asked the stroop and also sweet thick to be separated so we could control the sweetness. This was one of the BEST we ever tasted cause they only used the best ingredients so you would meet all in their age, for example, the coconut they used not too old nor young.. and the fruits they used were all ripes and sweet. Wow, it's really fantastic, i never seen any place could served this high quality ingredients to make a dessert before!
---
THE PRICE
It was 241,200 IDR or around 17 USD includes the tax and service but it was fair compared to the taste, quality and service they gave.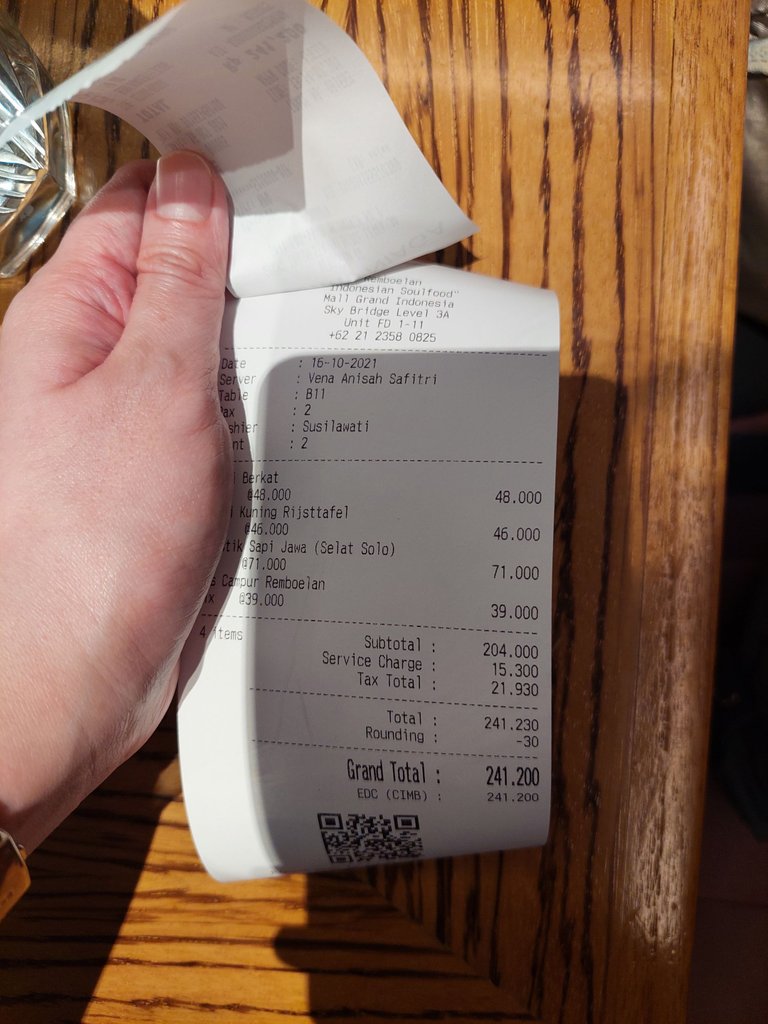 SO wanna try OUR LUXURY TASTY lunch too?
thanks for watching & reading my article.
---
Remboelan
Grand Indonesia Sky Bridge level 3A
Central Jakarta
Open daily 10AM-8PM (or on weekends until 9PM)
Or you could also browse about it too here:
http://www.remboelan.com/
i used youcut apps to edit my videos here.
---
▶️ 3Speak
---
---