First Time Experience: Solo travelling by plane!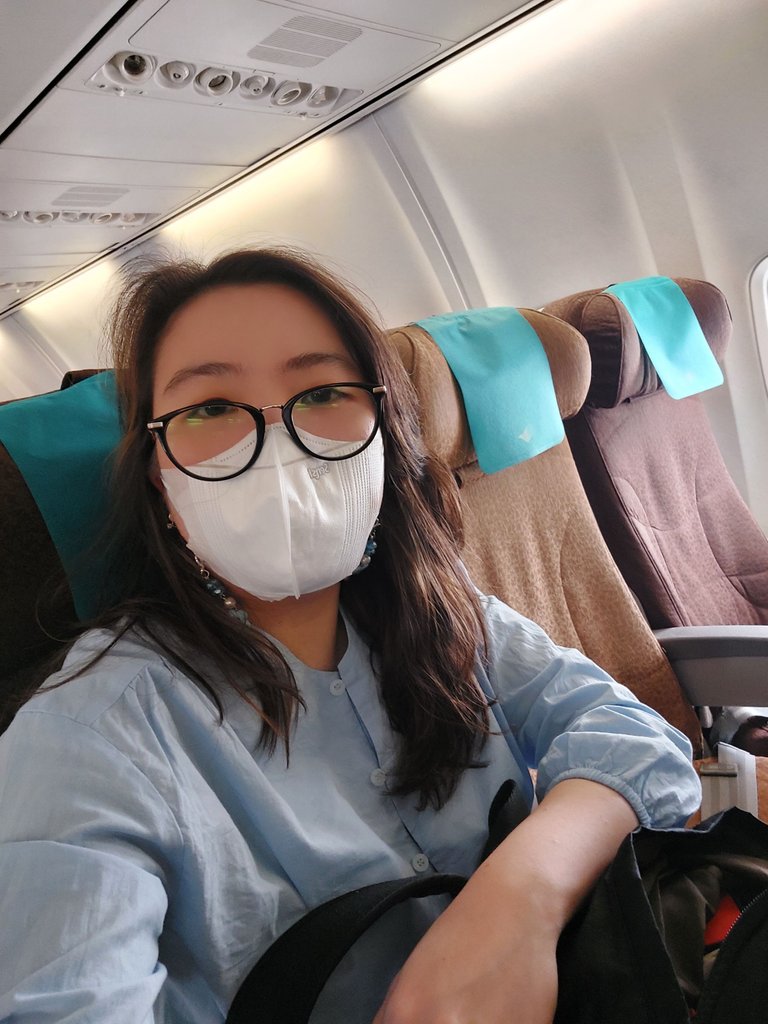 ---
Hello, friends!
---
This morning i took a flight to Surabaya. Surabaya is the capital city of East Java, and it is also the city where i grown up. Yes, Surabaya has a special place in my heart, no matter how long i spend time in another city, include my own hometown, Jakarta, i still miss my second hometown, Surabaya. I spent my childhood until university time there, no wonder i feel that i came from that city, right? I don't know do you have any hometown city like i do?
---
This morning i needed to wake up at 4 am then prepared myself well. My experience, i ever missed twice of the flight i supposed to get in.. and of course i don't want this to be happened again. That's why although the flight GA 322 would take off on 8.35, i woke up that kinda morning. My preparation would be take a shower, made up myself well and packed the cosmetics in my luggage. I also had some times to remind what else i should bring to Surabaya. Last night, i have been told that we would spend old and new in our villa at Batu, a small city in Malang which was located high so the temperature would be low and i needed to bring my jacket. I brought mom with me by taking her greeb jacket with me. Anyway this plan to back to Surabaya planned since times ago, this what mom wanted, back to our second hometown because she missed it lots, like i do.
---
After all the preparations ready, include brought my luggage downstair, i had my quick not healthy breakfast, cup noodle. Then i searched for the cab online, the first one cancelled but finally i got the second one. Luckily, i already did the online check in yesterday so it was a bit easier for me to just enter bring the luggage in this morning.
---
When some may still at bed, i already gone on the way to the airport. The sun was still shy to appear that time. I did a chit chat with the driver and spent the journey nicely.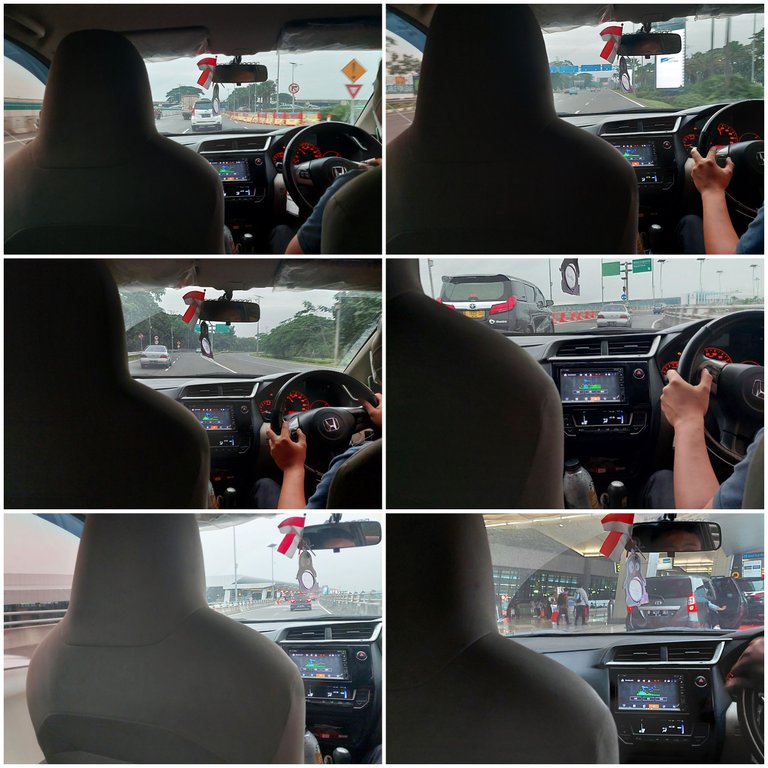 I arrived at 3rd terminal, as my ticket told me to do so, still had much time, it was two hours before the schedule, but you know what, i need to ask this and that plus jakarta airport is so big, it is a possibility to get lost there.
---
The 3rd terminal had both international and domestic flight.. First i needed to go to the F gate.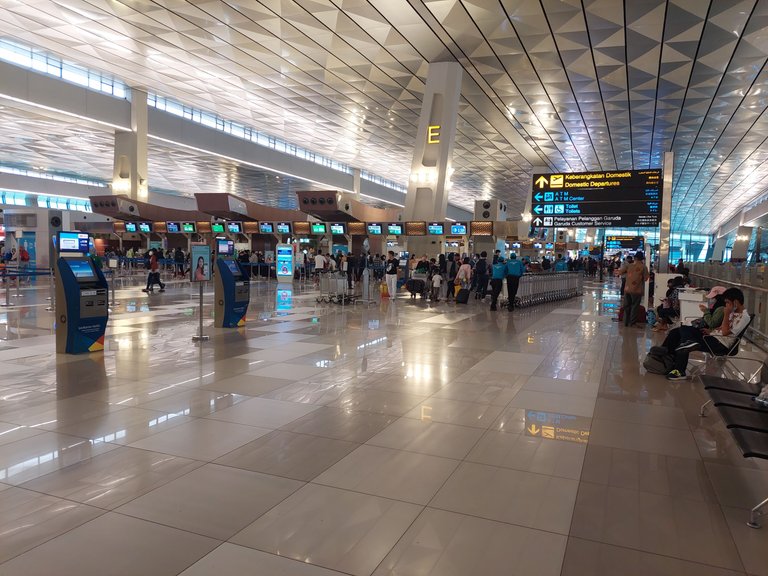 ---
Hoho while i went to the F gate i took a picture first.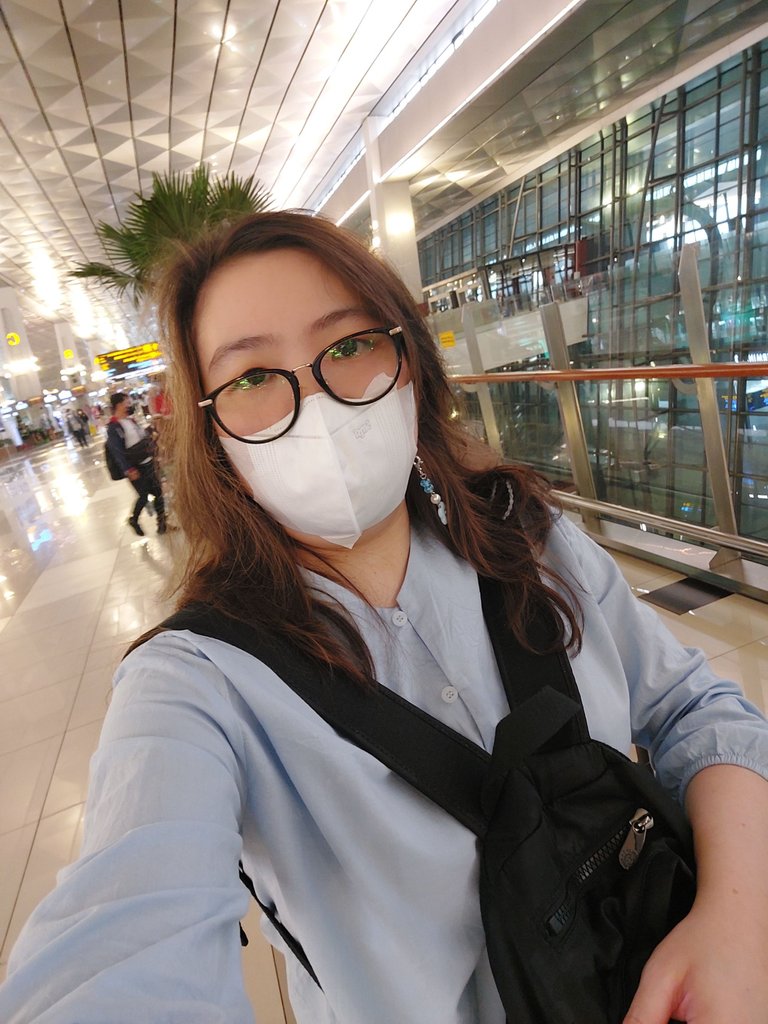 You know what? The airport changed lots since my last time had the flight and it had good change, even best. I love to get in there!
---
Then, i needed to put my luggage in the check in counter and printed the boarding pass. Many passengers before me so i needed to queue up there. But this is jakarta so the people here worked harder and quick. I just waited for a minute, then got to hurry go to the counter.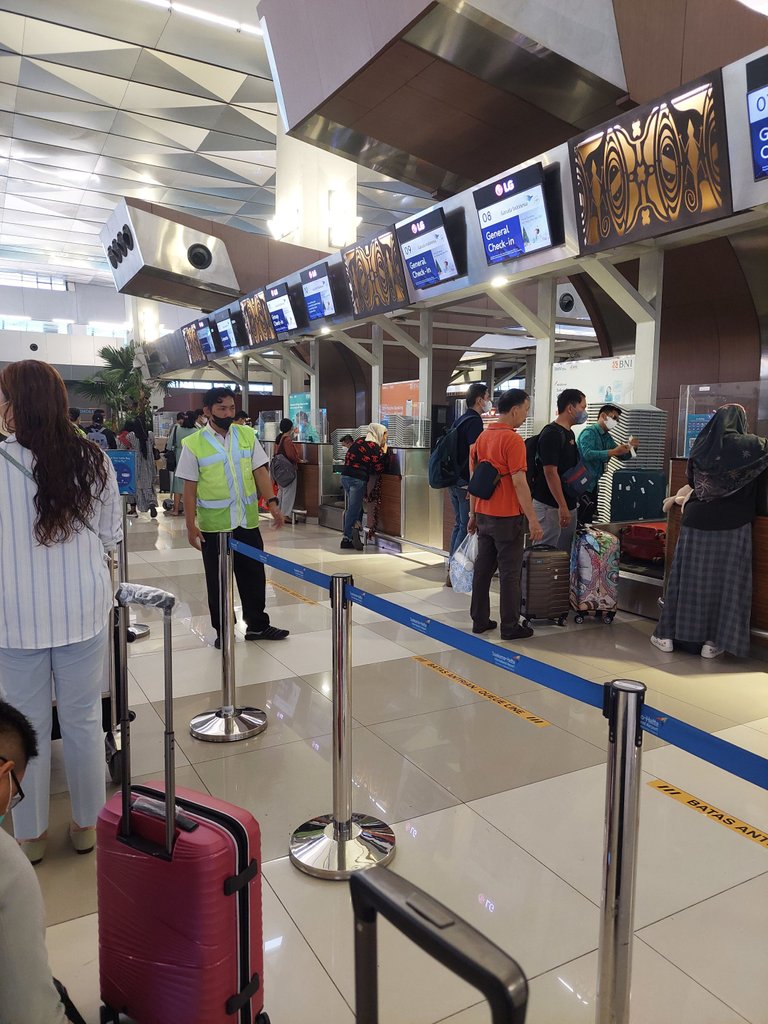 Haha, i only could take one selfie there.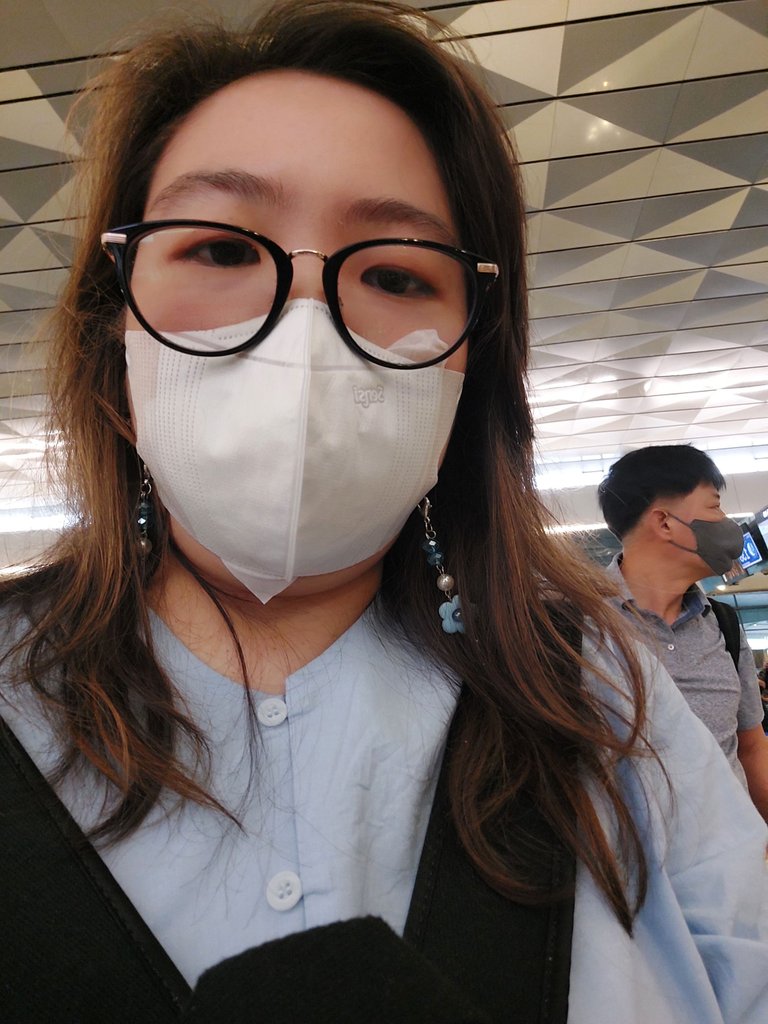 ---
What i got from the counter was my boarding pass (behind she pasted my luggage code) and a set of face masks (it had two kind of masks included wet tissue, so it would be a bless to those who don't bring some of those).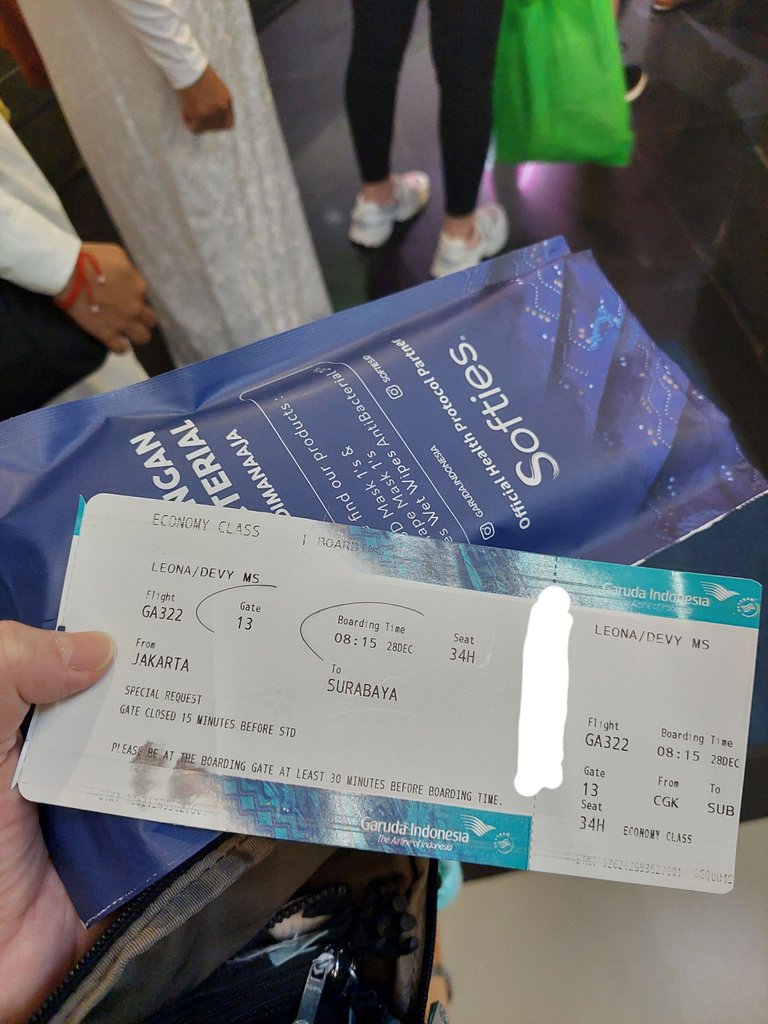 ---
From the counter i needed to go to the toilet, fortunately i found it but oh no the queue up was so long.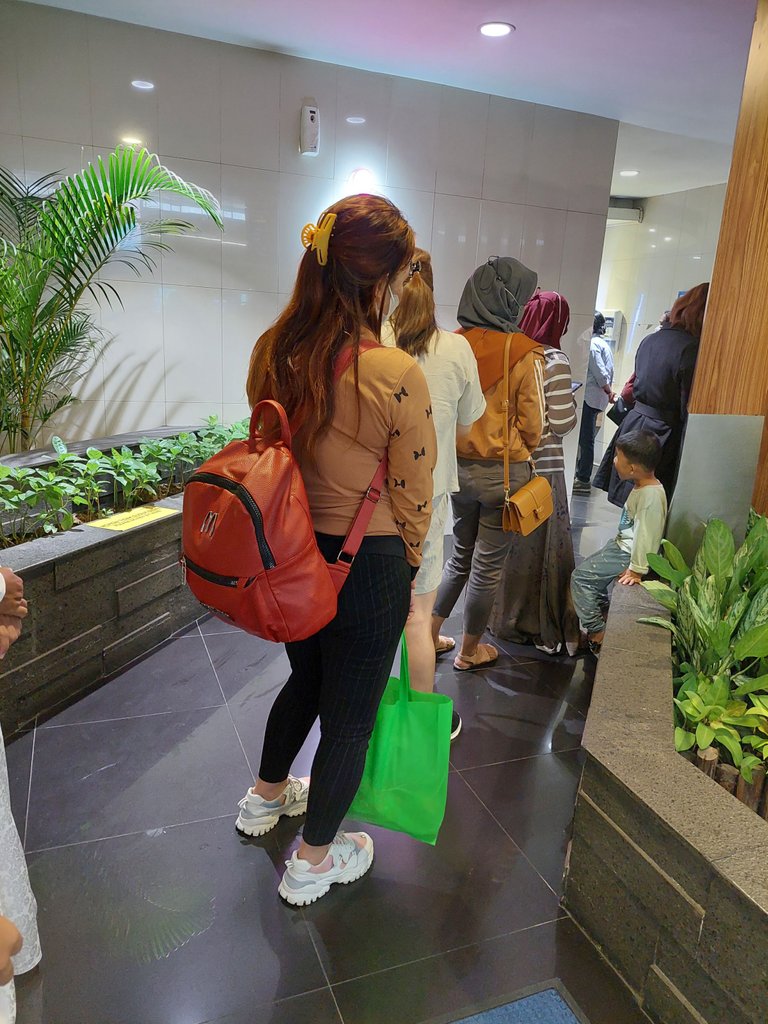 ---
Long long way to reach the gate where i needed to take the plane. But the airport was fun, it had green area where you could take selfie.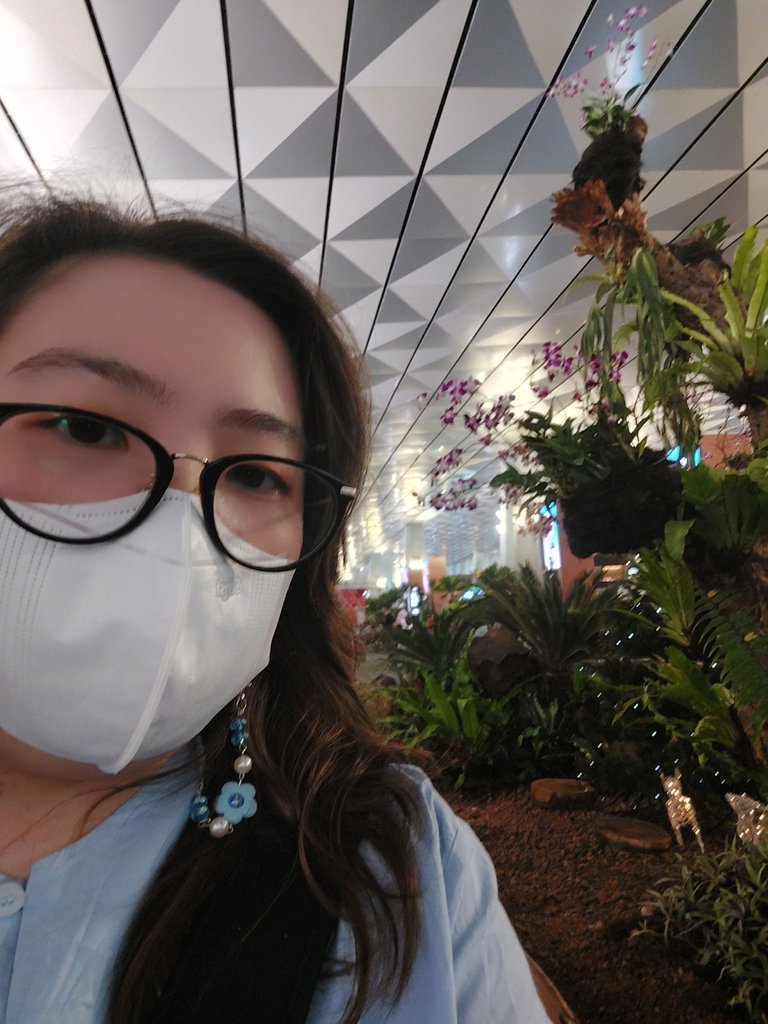 I love the orchids anyway, i love nature!
---
The airport looked like a shopping center, it had carpeted wide hall, clean and hygienic. It also had some stores too. Down there some snacks stores.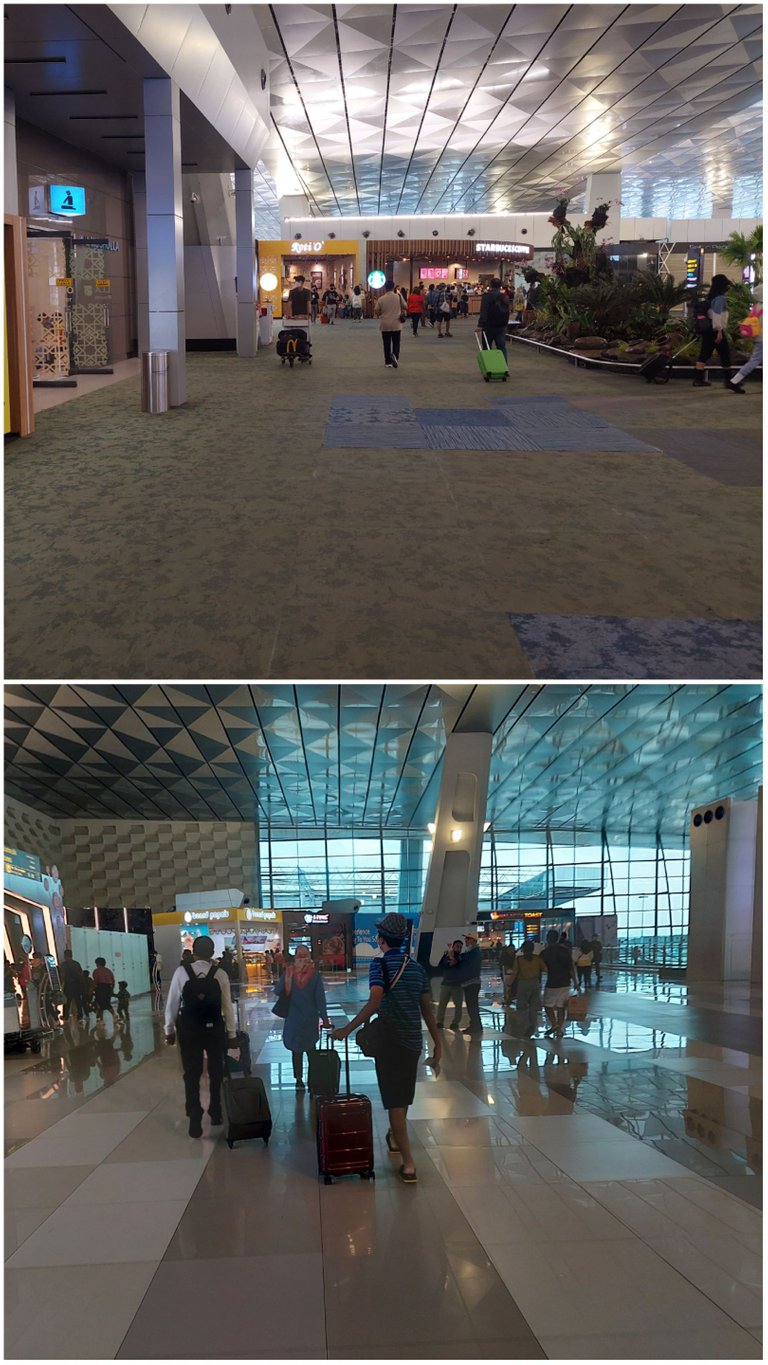 ---
On its' second floor i needed to get to the security check which was much strict than down there, no one without boarding pass could enter. Like on the check in counter, there they also ask for my identity card, and the checker also make sure we used our own card by asking us to open our mask. The check also includes your body, standing in a check machine with not any steel in your body, there i needed to remove my watch and put it to the tray to check in the x-ray machine.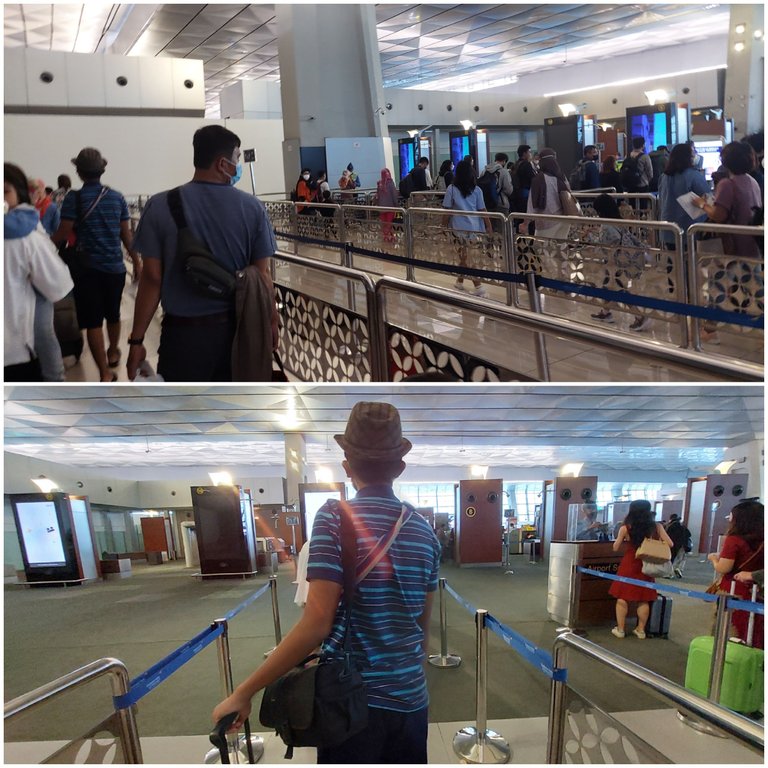 ---
Continuing my journey i found some indonesian famous batik stores, coffee store and so on. So unfortunately i couldn't take many of other interesting spots there, i needed to be on the waiting area to get relax and i also brought some cakes as my aunty's ordered to bring to Surabaya and the fact that i traveled alone so no one could help me to take any pictures.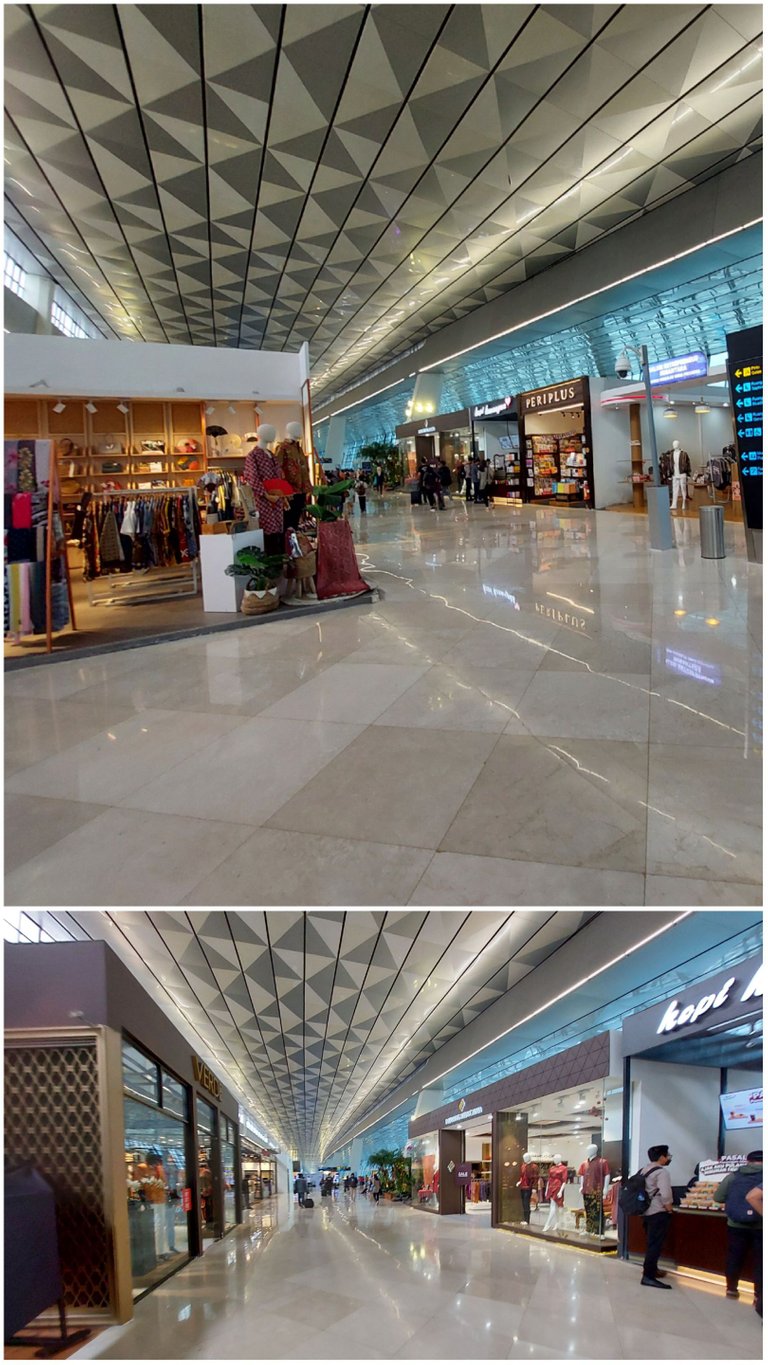 ---
The waiting area was large, clean and also neat. On some chairs you could charge your phone, some were recliner where you could relax and have a sip maybe if you want. I tried to be there but i needed to charge my phone so i moved.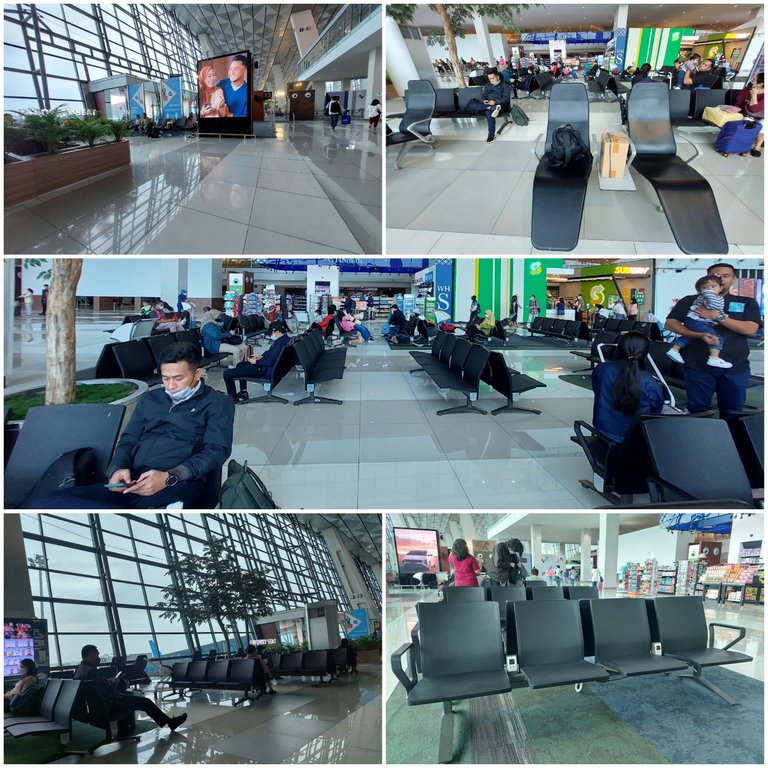 ---
This was me with the other recliner seaters. Haha. They even didn't realize that i took a selfie.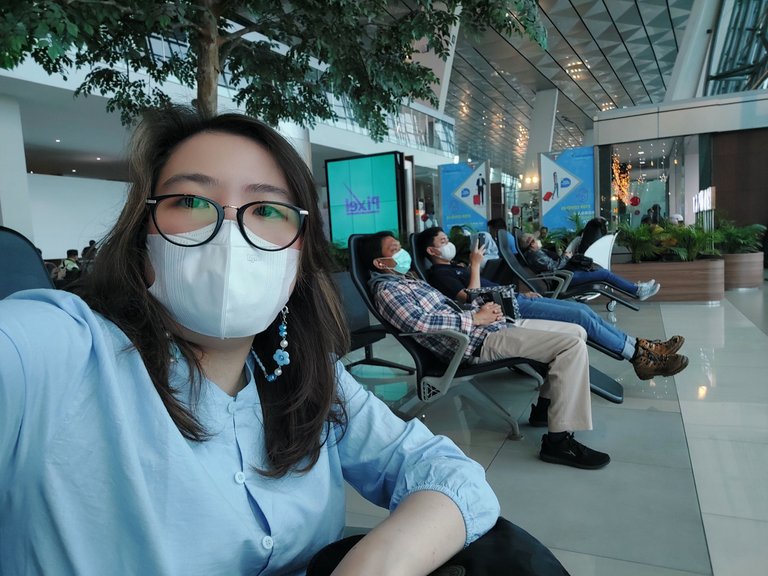 ---
I also enjoyed the nice scenery from the recliners. There they had large glass windows where you could see the planes. It was a nice experience to travel alone even with the cakes haha. Next time i would like to try to travel to other destinations without bringing much cakes like this, for sure, lol!
---
Adios Jakarta, see you again soon!
---
Do you have any solo travel experience? How do you feel and i ask you to share them with me in the comment section below!
---
Thanks for having me and have a nice day!
---
A bit about the author
---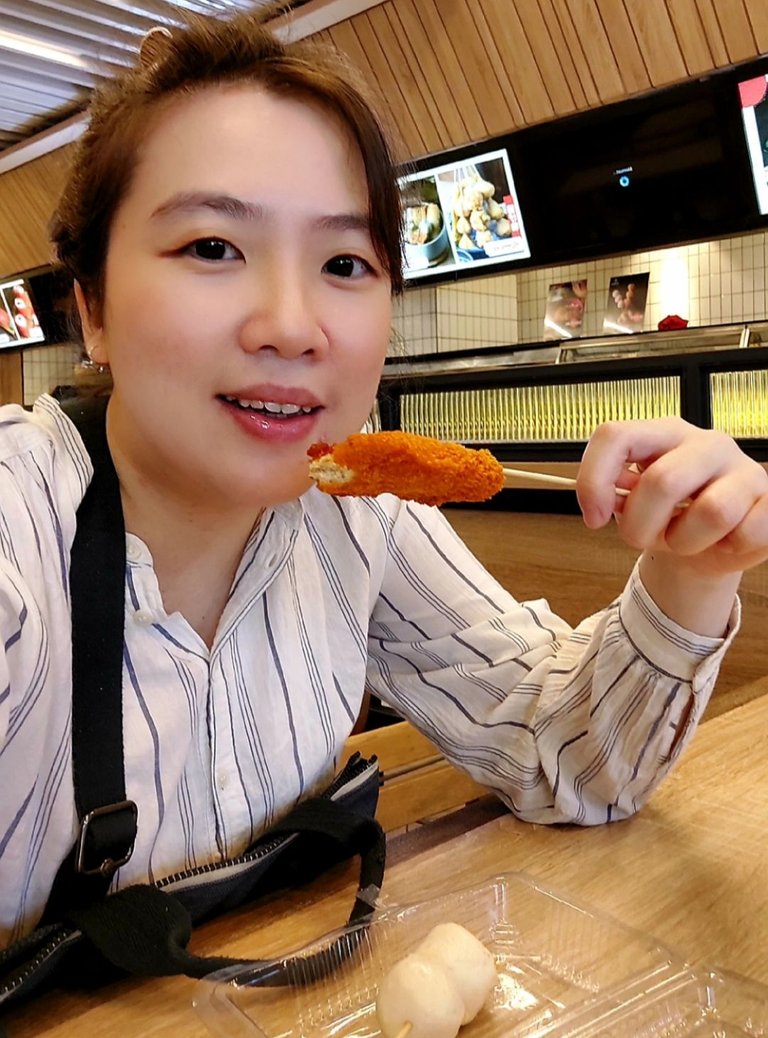 Devy Leona
She works in bank but she interests in CRAFT (CRaft, Art, Food and Travel). To pursue her art passion she does cross stitch, embroidery, handsewing, crafts, crochet and also draws.
---
---