Garden Snail Stuffie - easy DIY needlework how to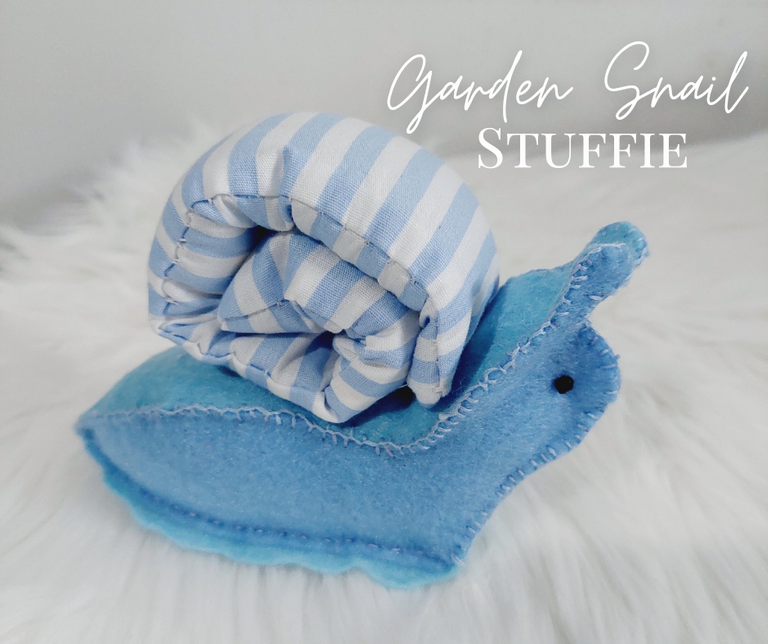 ---
Hello, friends especially needleworkers!
---
Yesterday I only could make a needlework project because it took much time, but the result was soft and cute in blue color. This time i made a garden snail with the combination of felt and cotton fabrics, my first experience in combiniting both fabrics . And i hope you like it like I do.
---
Project Time: approximately 7-8 hours
---
Difficulty: Quite difficult for me
---
Skills Needed:
French knot
Whipped stitch
Blanket stitch
Back stitch
Invisible stitch
Running stitch
---
Materials & things needed:
Pencil
Felt fabrics in baby blue and soft blue
Fabrics blue and white stripes
Scissors (small craft scissors and a larger one, paper scissors)
Embroidery floss
Sewing thread in white
Sewing needle
Filling stuff (I used dacron fiber)
Pin
---
How to make it:
---
1ST
I pinned the stripe fabric from the back, around 3-4 cm width, the length was around 15-20 cm. Then with the white sewing thread I back stitched it. After finished I cut it off.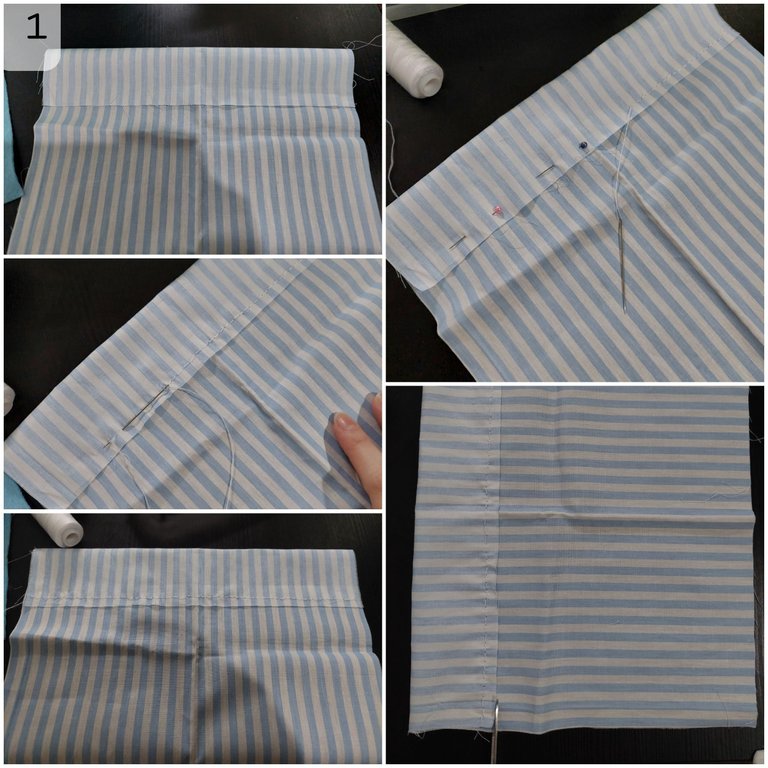 ---
2ND
Then, I sew one of it's side. Also it turned it up.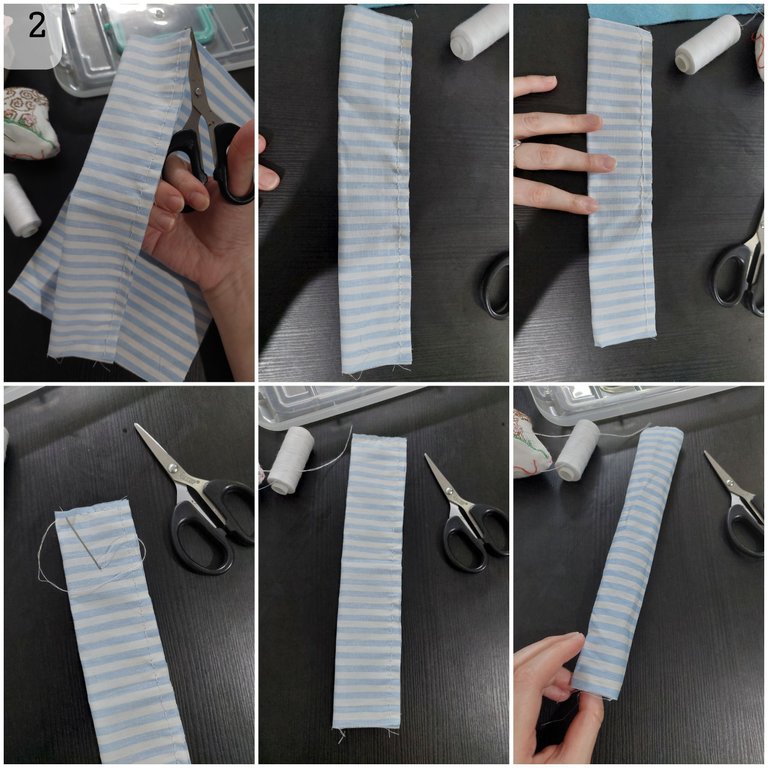 ---
3RD
Next I put the dacron inside then closed it with the invisible stitch, roll it then sew to make the snail's shell. The shell part is now finished.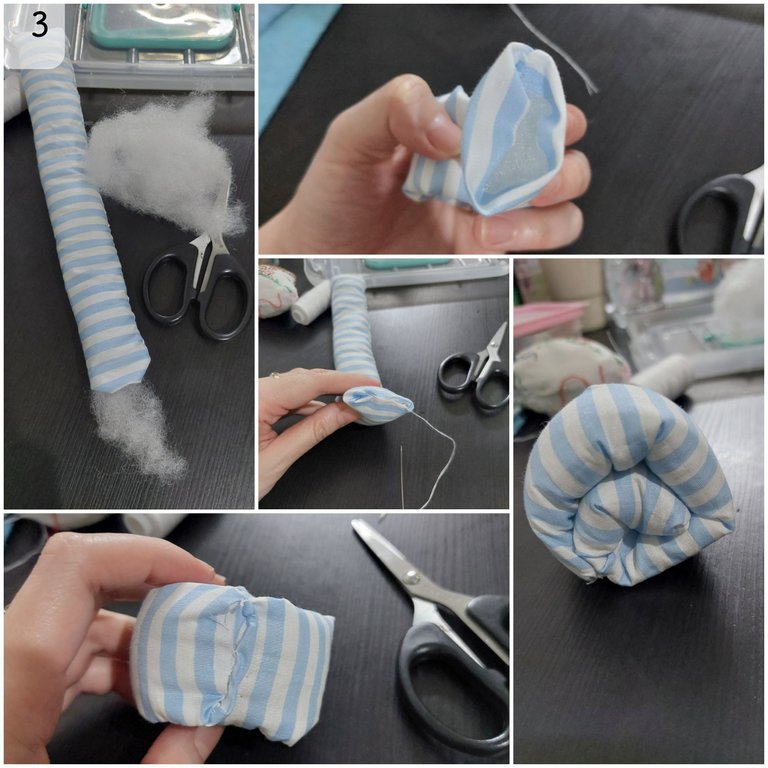 ---
4TH
Then I cut the body. For the left and right, I used the baby blue color. For the bottom I used the soft blue color.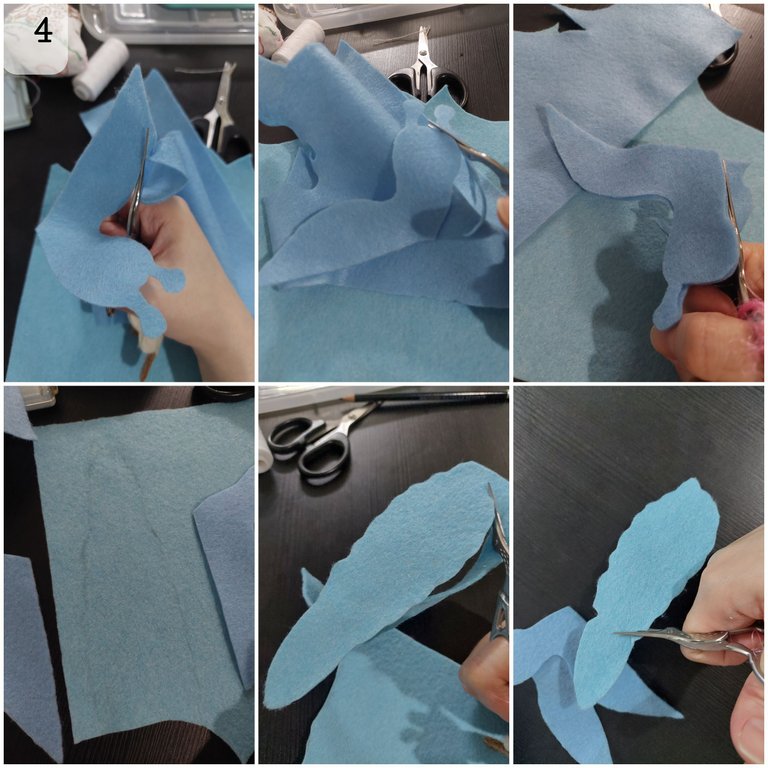 ---
5TH
I also made the top/upper body part with the same soft blue. Trimmed a bit (I made for they would match each other). After that I blanket stitch to join the left and upper part.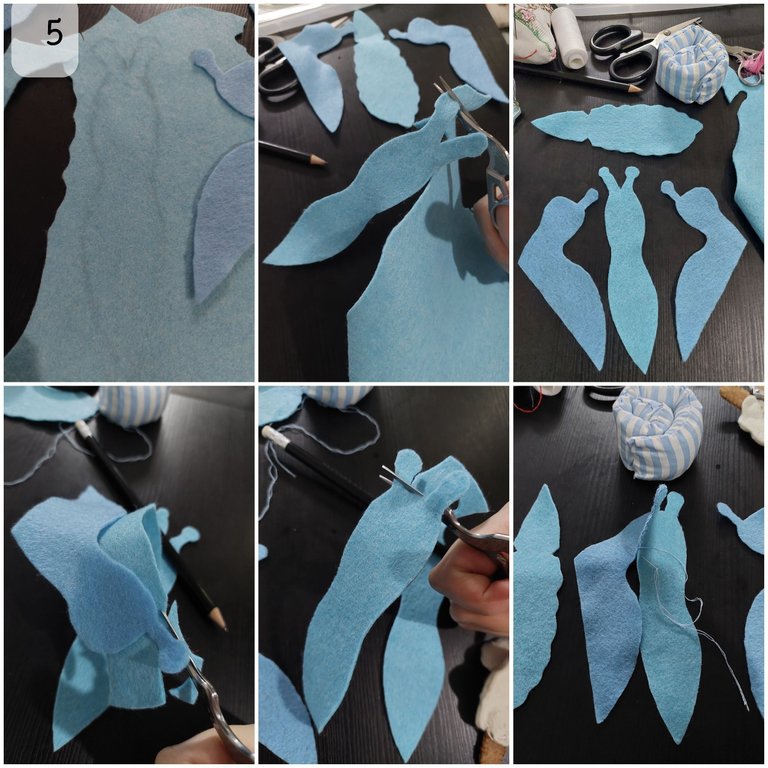 ---
6TH
I then also join the right part. Then I made two black french knots for the eyes on both body side. Then I sew the shell on it. I hid the sewing behind the body.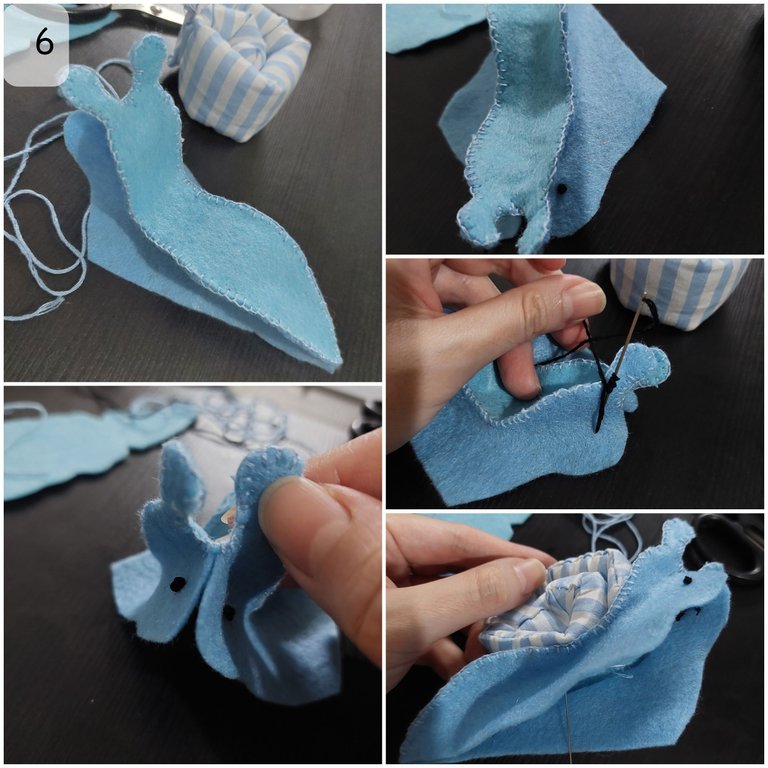 ---
7TH
Next I did the running stitch to join the back part with left and right part. Before I closed it I put some dacron inside too.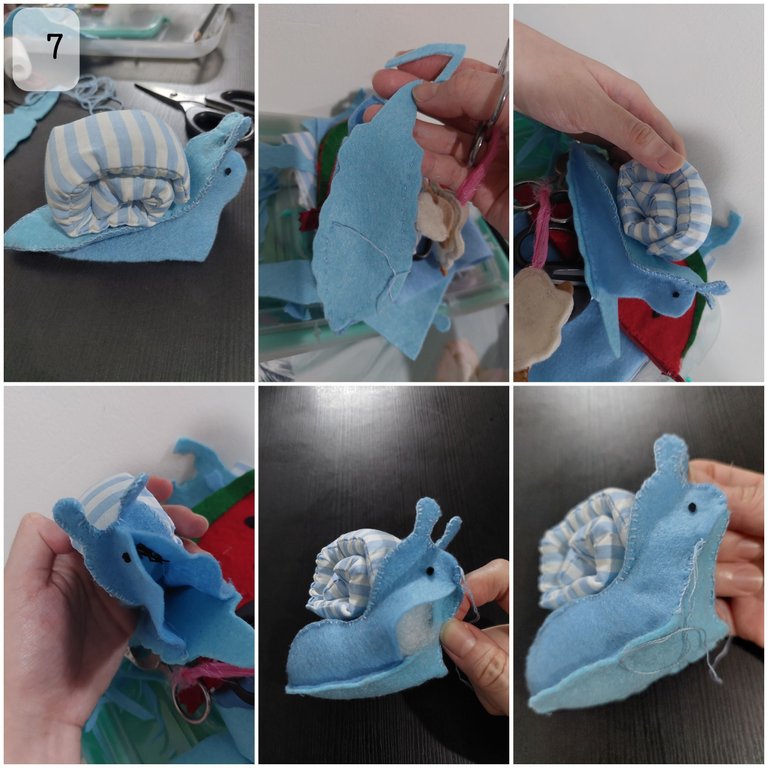 ---
The Result
VOILA, now a super cute garden snail plushie is finished. Isn't it cute?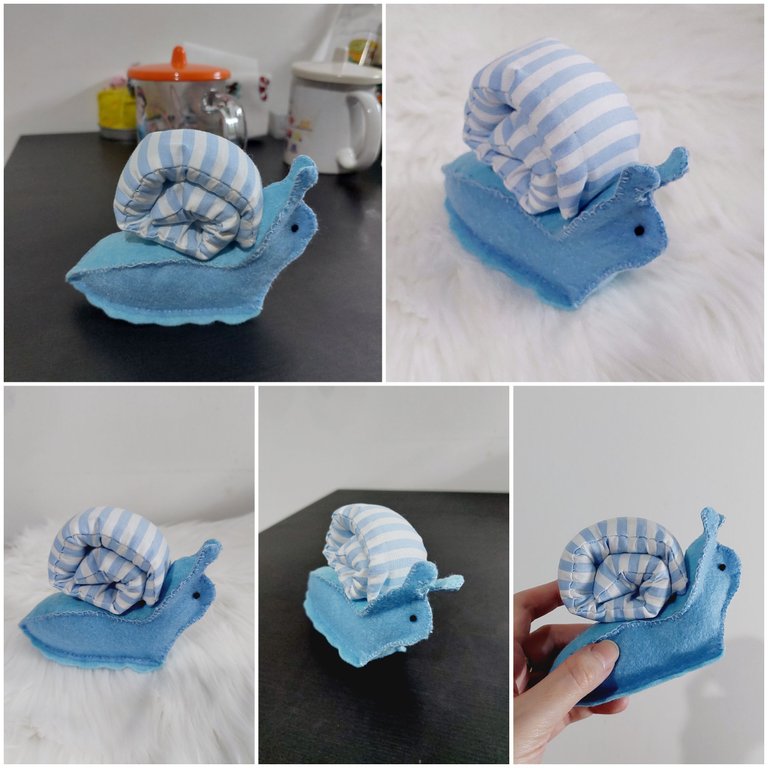 ---
Thanks for reading my article, hope you enjoy it and stay tune for more CRAFT things from me!
---
All of the pictures were taken with Samsung A52 5G android phone with no filters.
---
---
A bit about the author
---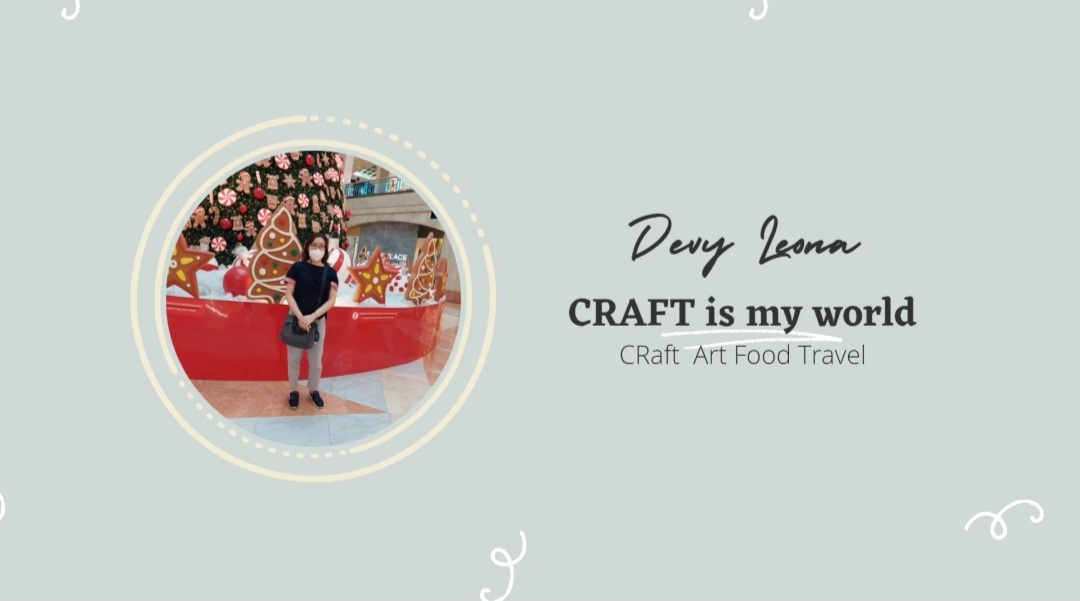 ---
---