Guess what is Mom's Favorite Snack?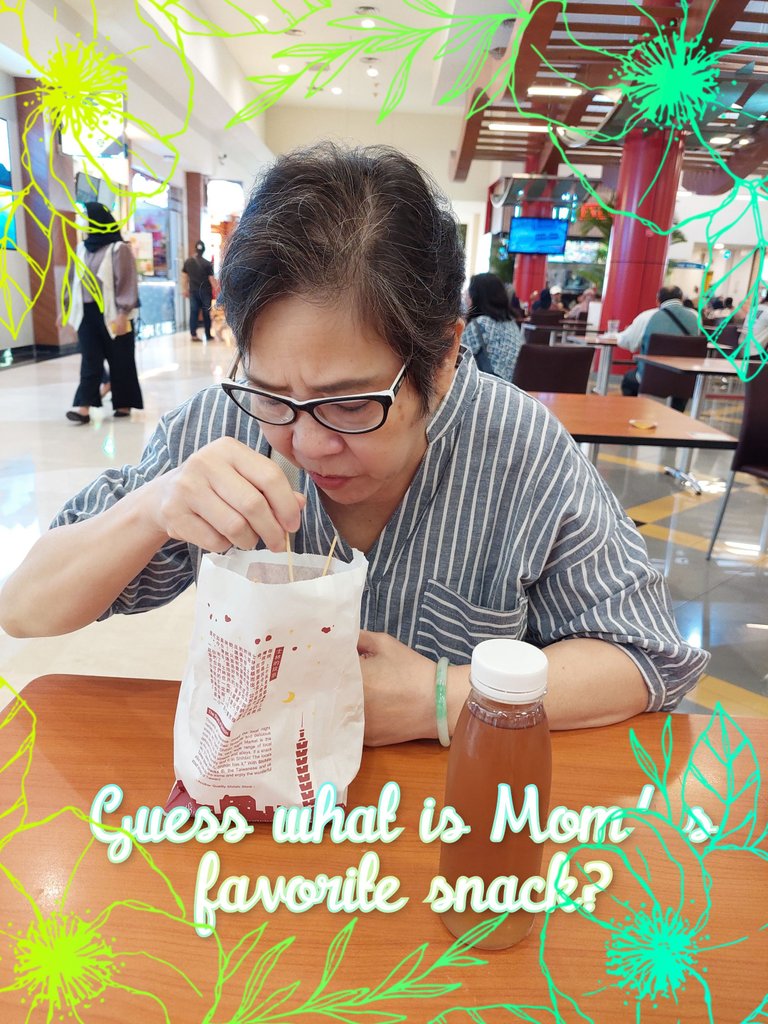 ---
Hello, friends especially foodies!
---
Do you still remember that last Saturday mom and i went to a mall which was located in South Jakarta? And there, after the lunch then we have been walking around, at around 3 pm, we felt hungry again so we backed to the food court cause there was a food stall which sold mom's favorite snack.
---
A bit clue about mom's favorite snack..
First, It is sold wordwide, the food stall had many branches in other countries such as Singapore, Malaysia, Australia and Hongkong.
Second, it had crunchy crispy skin.
Third, it had savory flavour.
Guess what is it?
---
From the clues and also my article's picture, i know you could guess it!
YES! Mom's favorite snack is XXL crispy chicken..
---
The Food Stall
Here was the food stall where i bought the snack for us..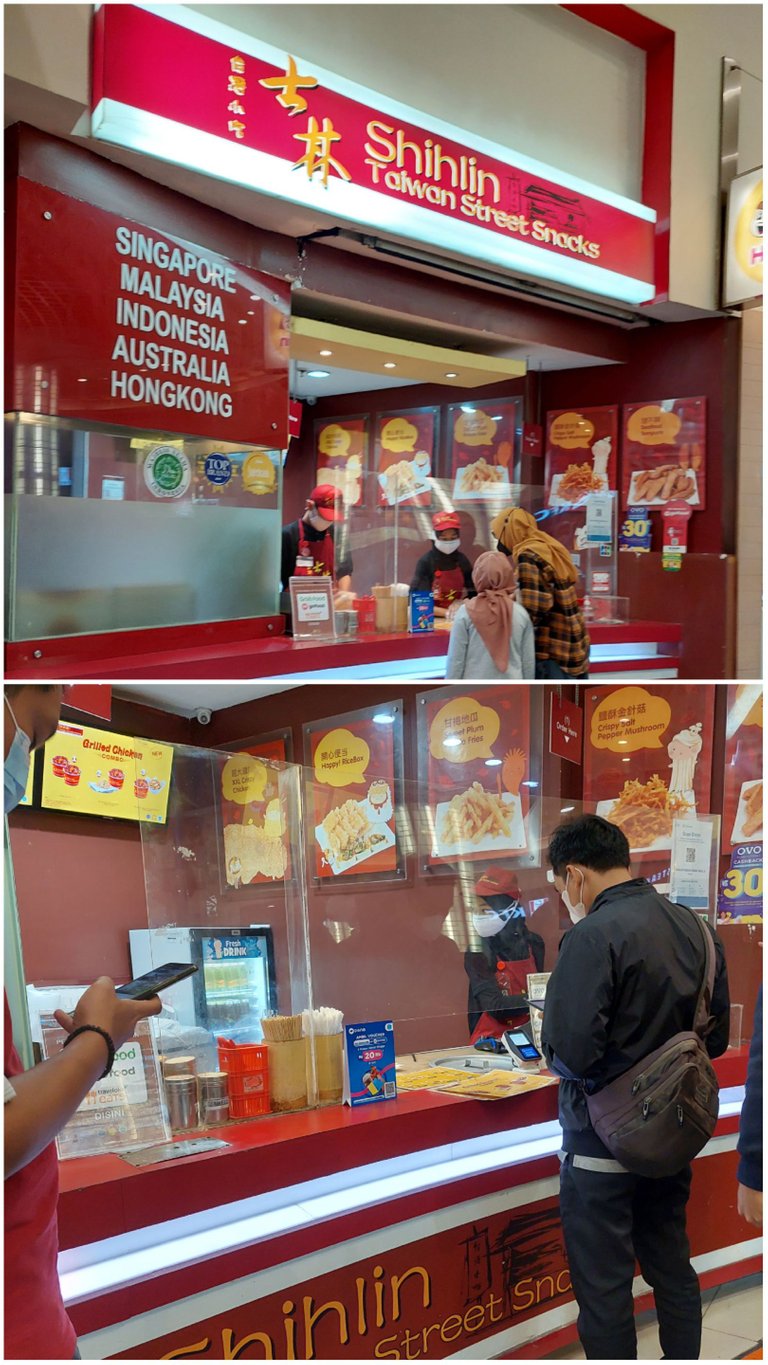 It looked like ordinary stall, with red maroon domination color. Some other customers were before me although it wasn't dine time.
---
The Dining Area
I bought for us alone cause mom needed to sit and take us the chairs, or we couldn't get any chairs cause eventhough 3pm was not a dine in time but this food court had even more customers in the afternoon.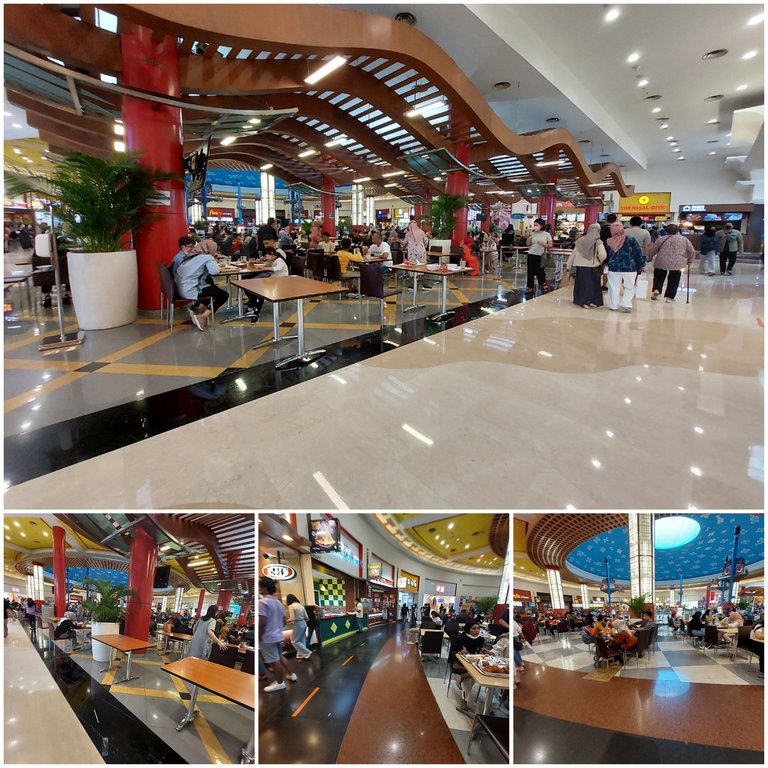 The dining area was large, clean and also neat. It had standby cleaning service staffs so they would right away clean the empty table after it left by the dine in customers.
---
The Menu
Now i am back to the foodstall again, here was the menu they had.. they had some big pictures on the top right of their foodstall, they had some menu on their back monitor. And also some menus on their table.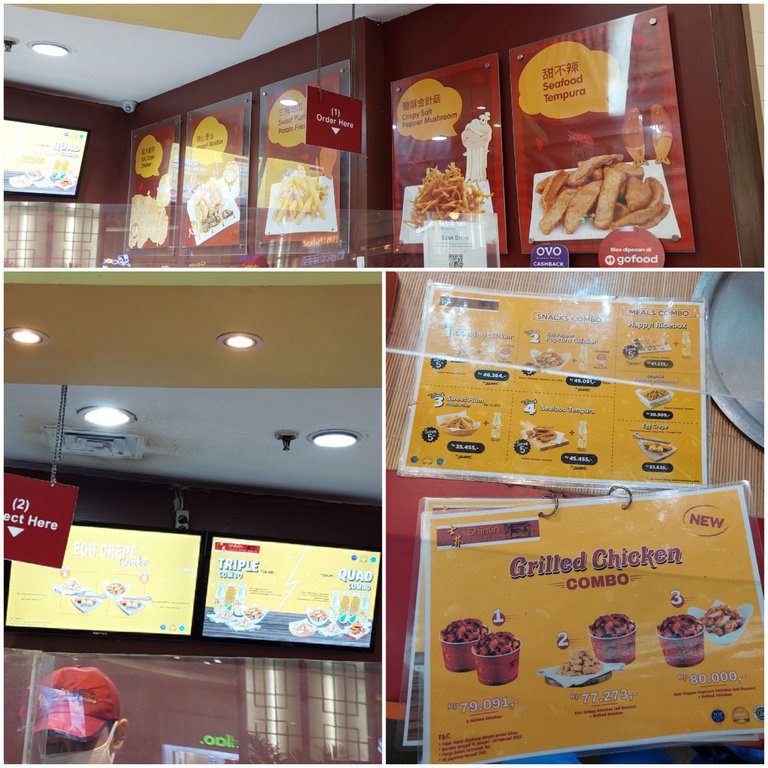 The menu it sold were fried snacks such as XXL crispy chicken, pop corn chicken, sweet plum potato fries, seafood tempura, crispy mushroom, egg crepe. They also had some other menus like tempura and so on, but the specialization here was mom's favorite XXL crispy chicken.
---
The Price
Here i needed to pay first, oh look they had some promotion offers here but what i chose was buying 100 IDR price of voucher in an online platform payment then got a maximum of 10K IDR cashback coin (60% for every payment). So for a package of XXL crispy chicken and a 330 ml bottle of cold sweet drink (honey lemon or winter melon) with 51K original price i paid, after got 10K IDR coin cashback, it was 41,000 IDR or around 2.88 USD.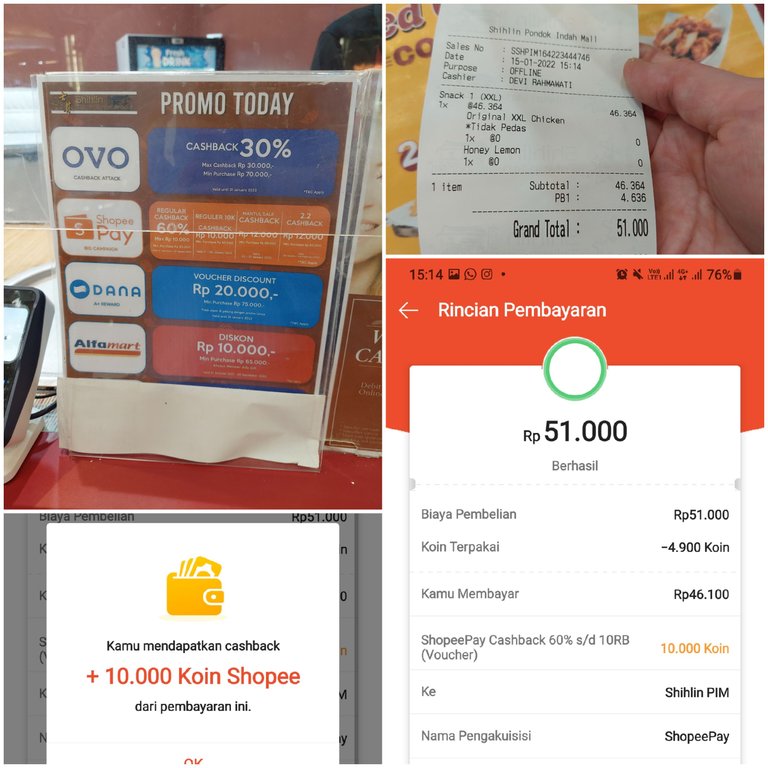 ---
The Making Process
After the XXL crispy chicken fried, the chef then poured the seasoning, i chose original no spicy so they usually put on salt and pepper there. Then he cut the chicken into many slices.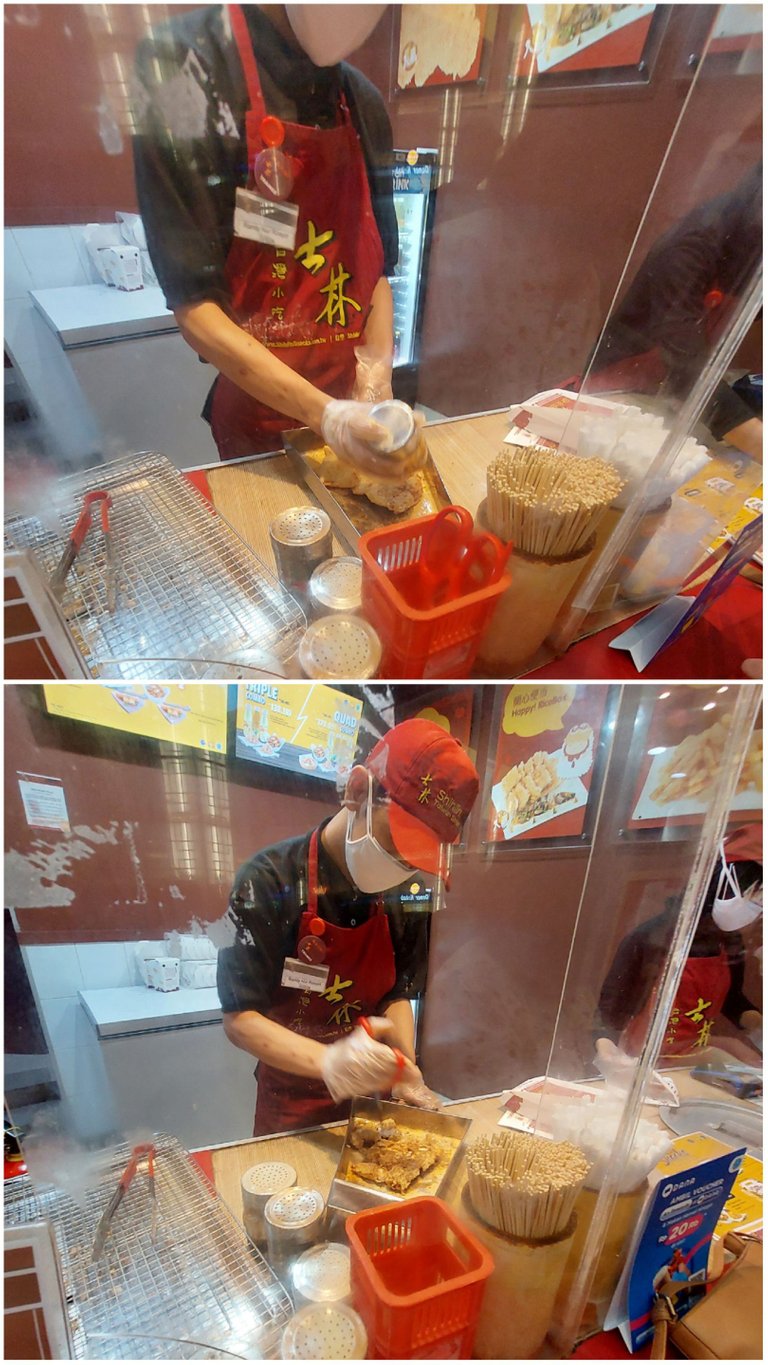 ---
The Food, The Drink and The Outlook
The chicken slices put in a paper bag while the drink was packaged in a sterile single used bottle.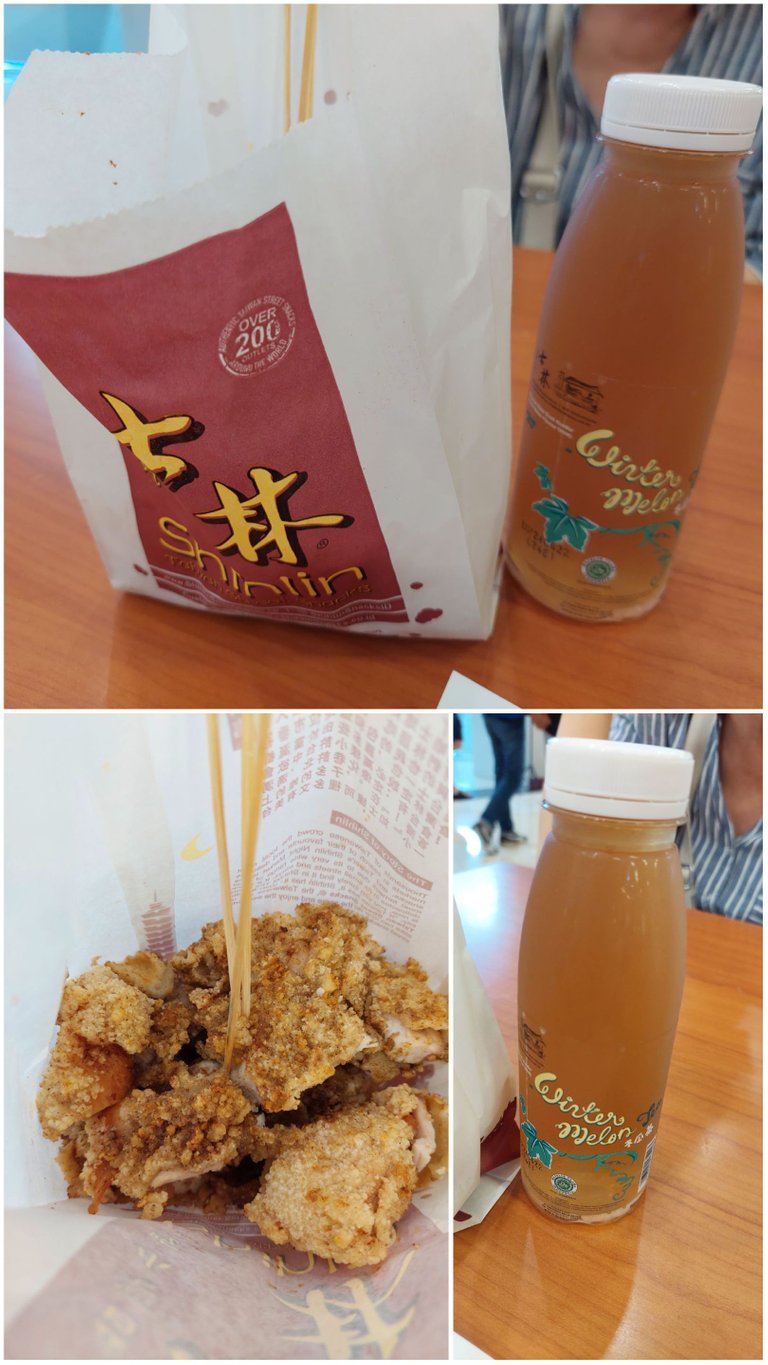 The chicken slices look so yummy, aren't they?
---
The Taste & The Flavour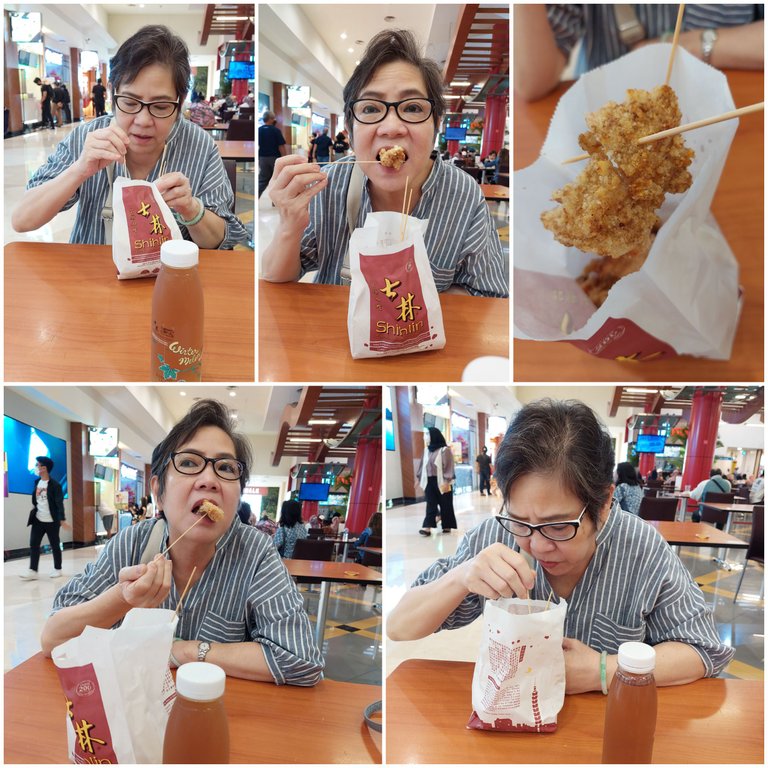 The XXL crispy chicken had crispy savory and a bit pepper spicy outter skin (our favorite part) with the chicken breast as its' filling, the filling also had savory and a bit spicy flavour. But the filling was not as tasty as the skin. Overall it was tasty crispy as it is usually.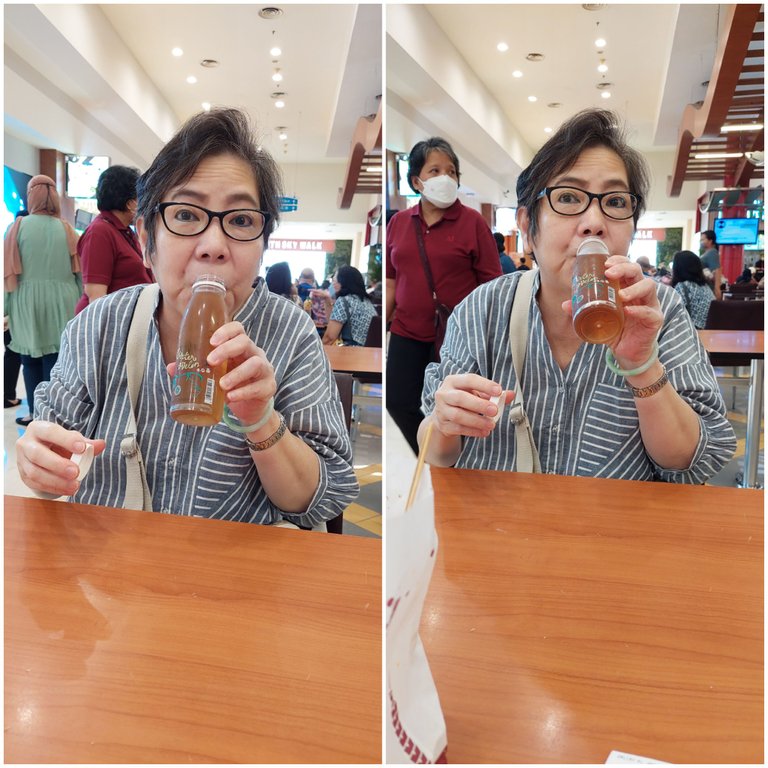 The drink we chose was cold wintermelon. It had really sweet flavour with wintermelon flavour.
---
So wanna try mom's favorite snack too?
---
Thanks for reading my article, hope you enjoy it and stay tune for more CRAFT things from me!
---
Business Information
Shihlin
Pondok Indah Mall 2 Food Court
3rd floor Pondok Indah Mall (PIM) 2
Metro Pondok Indah street
South Jakarta
Open daily 10AM - 9PM
---
A bit about the author
---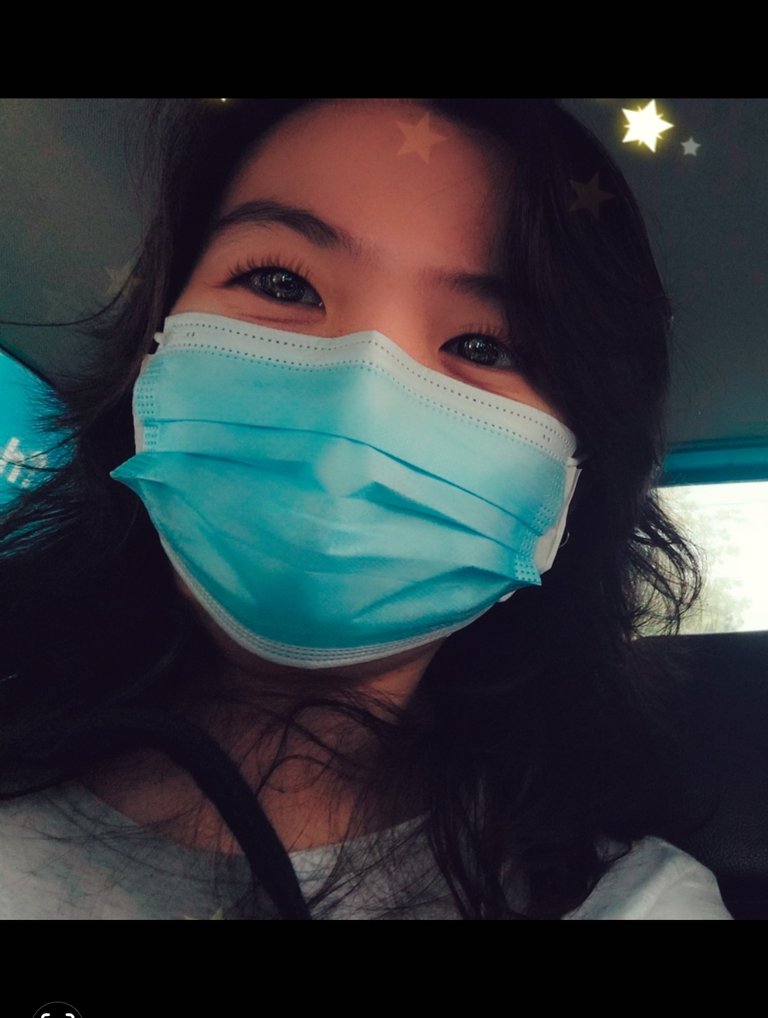 ---
---