Indonesian Authentic Soto for the Brunch (Noodle Soto & Beef Coconut Milk Soup)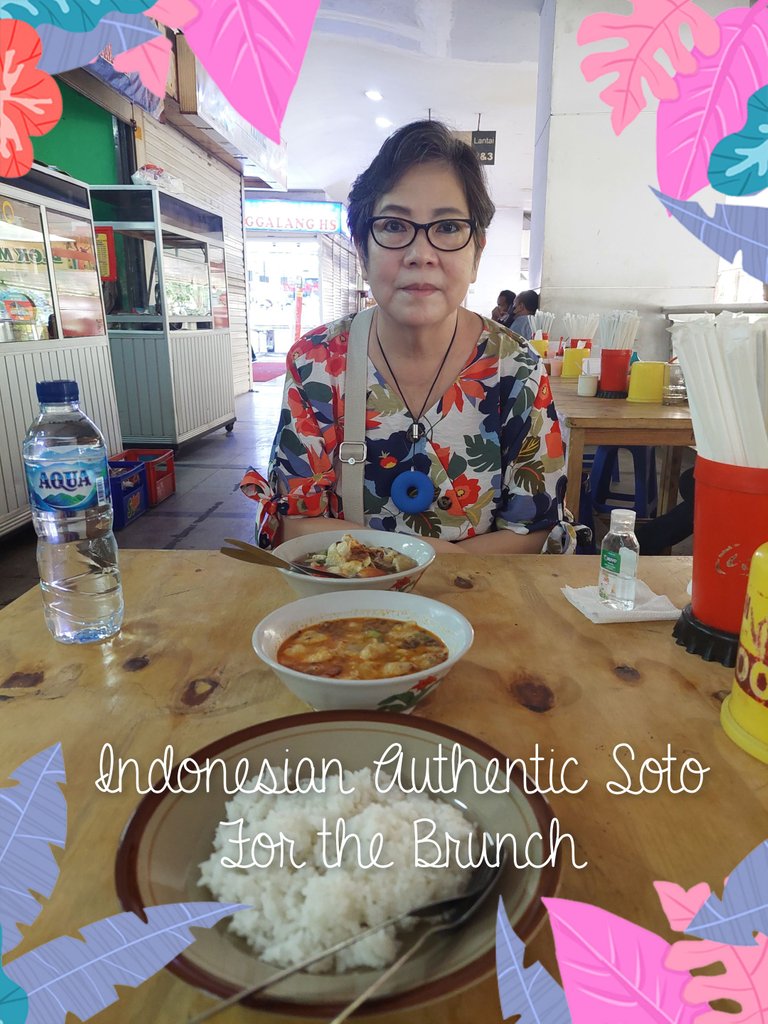 ---
Hello, friends especially foodies!
---
Today i accompanied mom to the health center and not far from there, there was a shopping center, a modest one, and there we decided to have our brunch cause we were starving... The small restaurant where we had the brunch was located on one of the lobby there. Luckily even that time around 10 am something, many stalls there were still closed but this modest place had already opened...
---
THE OUTLOOK
Here how the restaurant looked like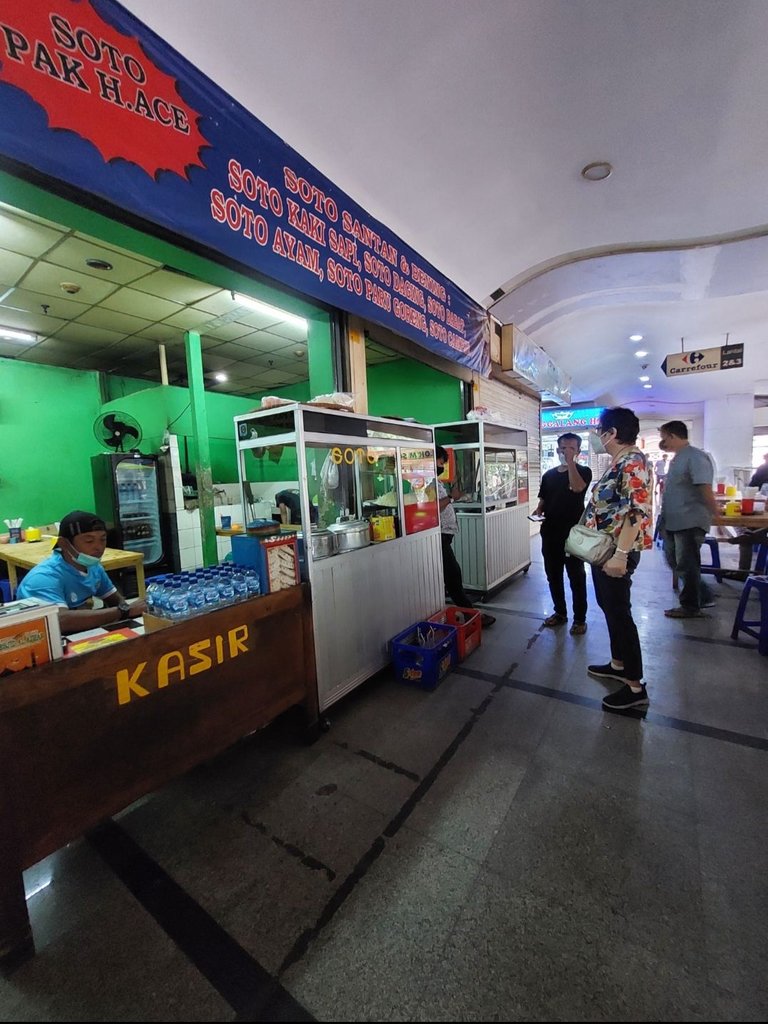 Mom ordered there where they had their food carts.
---
THE MENU
The menu they had were all about beef soto here, you could choose between the coconut milk soto, or the clear soup one, or the noodle soto one. Simple menu they hung on the wall.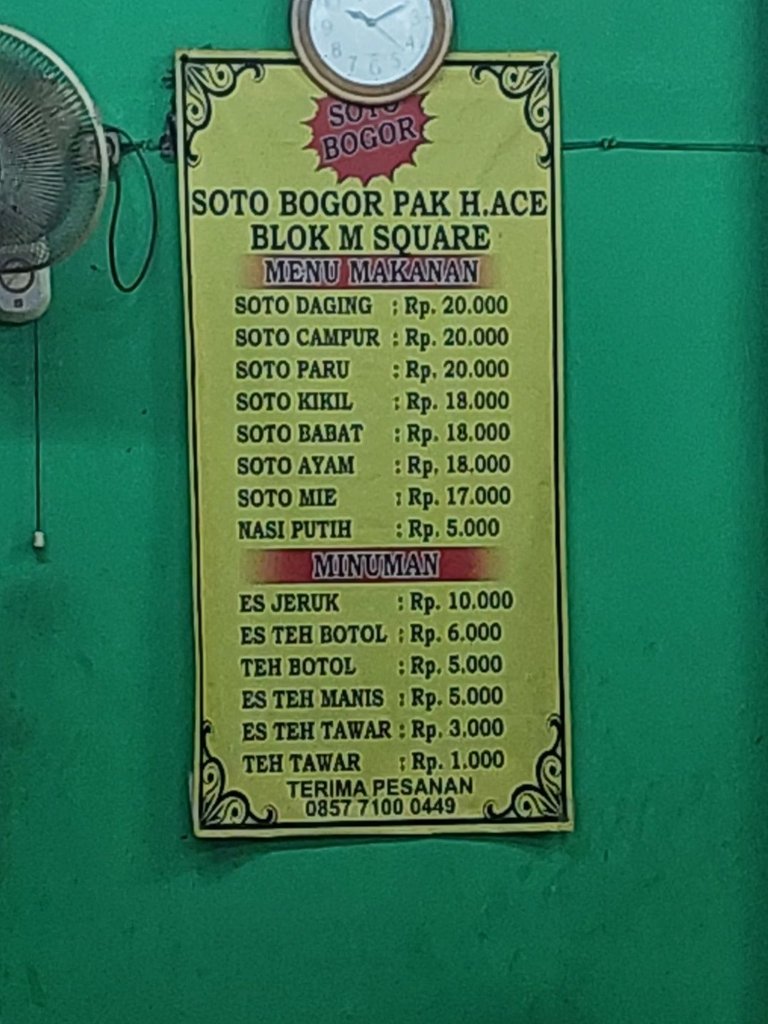 ---
THE DINING AREA
The dining area it had was not too large, and it had no air conditioner. It was modest with wood canteen chairs.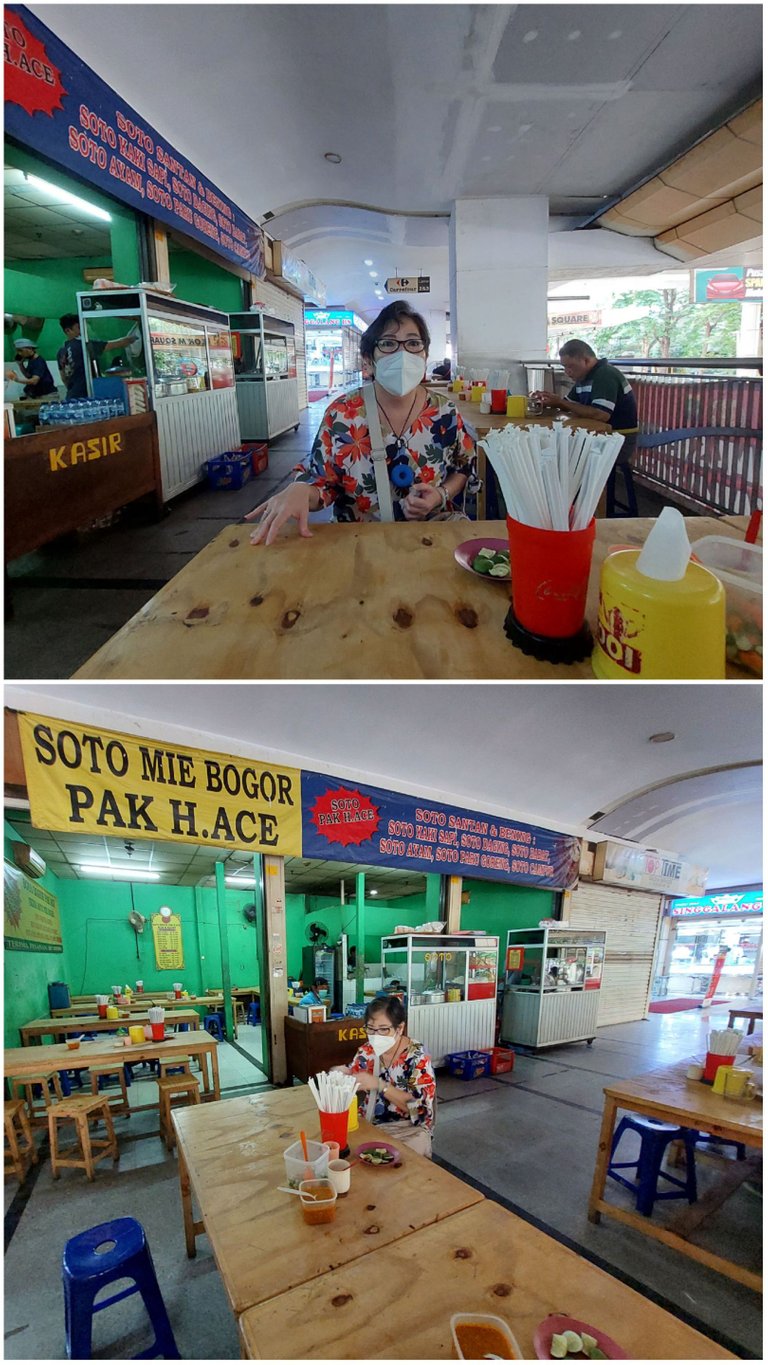 ---
THE FOOD & THE OUTLOOK
We ordered and then got the food delivered in 10 minutes. Here was our brunch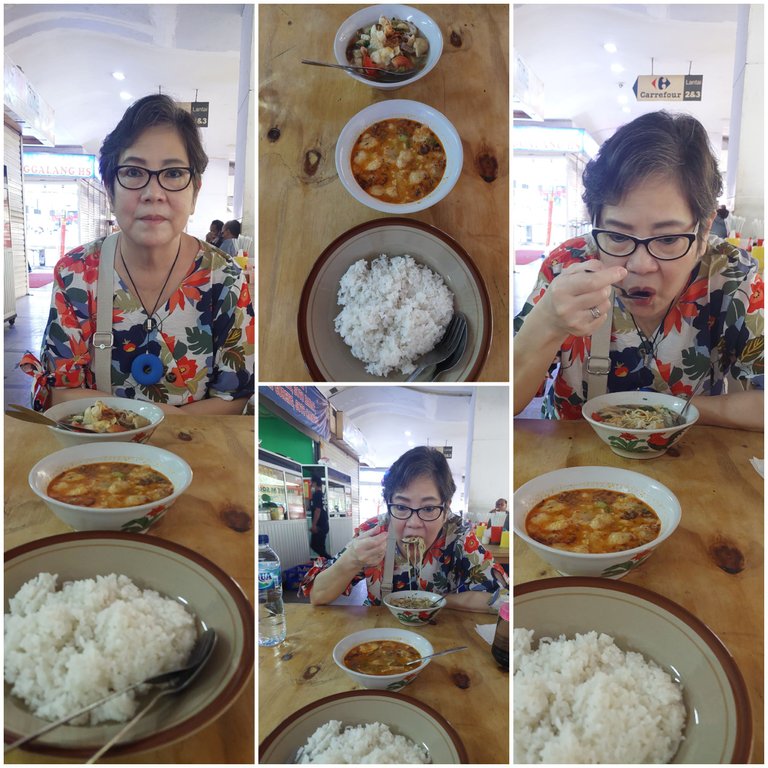 It had the look like ordinary soto and authentic, especially the beef coconut milk soup which was mine, it looked so yummy...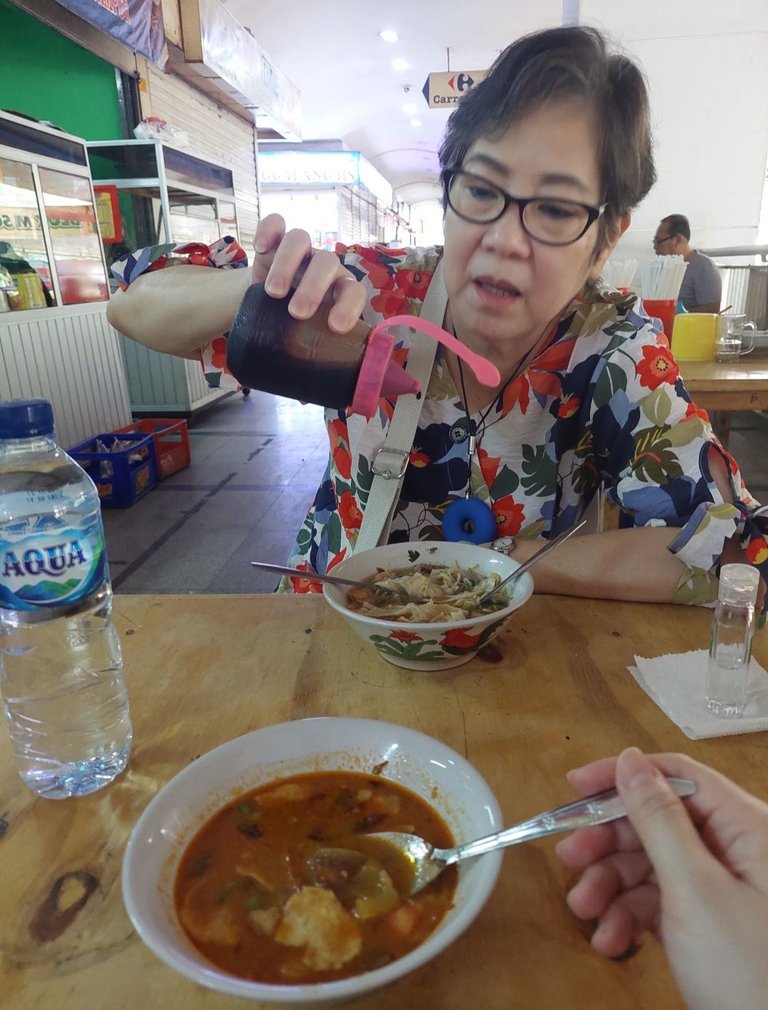 ---
THE TASTE & THE FLAVOUR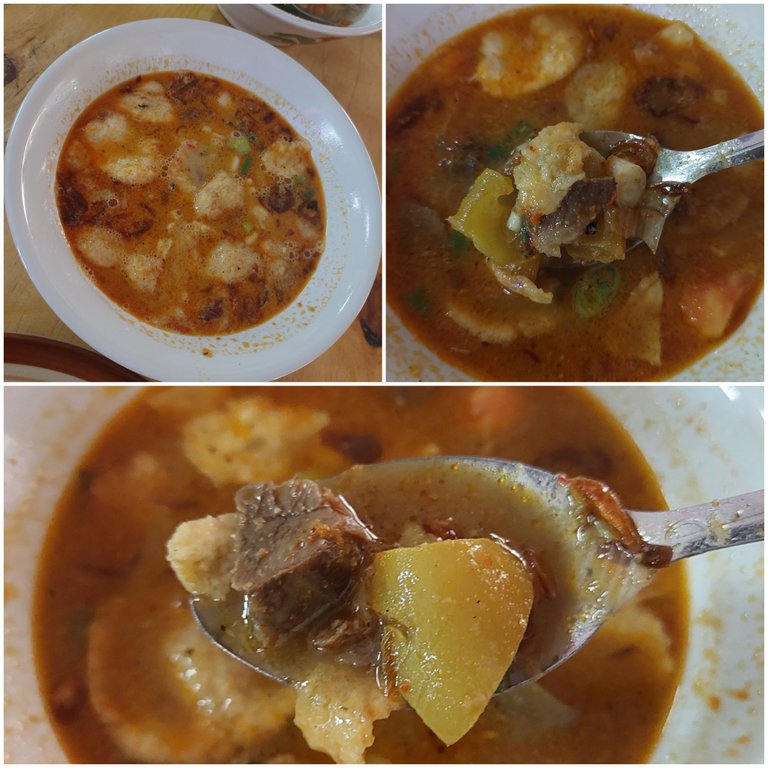 BEEF COCONUT MILK SOTO
It had the beef, cow's feet part, potato, tomato and Melinjo chips. It had savory authentic flavour with the soft beef and cow's feet part. Melinjo chips they had also delicious and not hard. It was tasty but the portion was small and both of us thought that this was too savory even after i added the sweet soy sauce, the taste was still too savory. A pity cause the seller must not give too much salt for their food, right?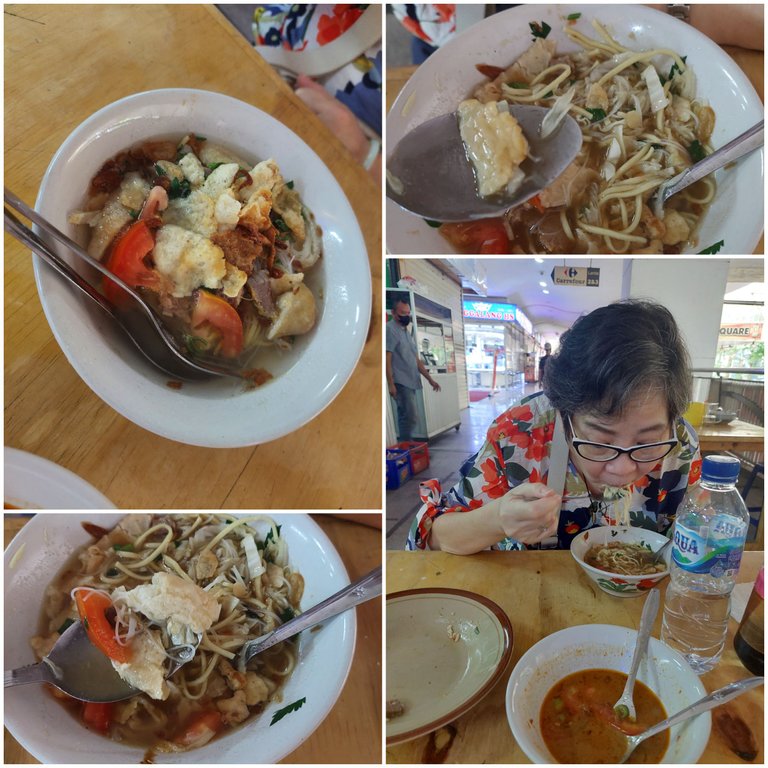 NOODLE SOTO
It had beef, risoles (fried springroll with glass noodle filling), tomato and noodle. It had savory flavour. Both of us added the sweet soy sauce to bring the sweet flavour to ours. Even with that too salty flavour, this noodle soto was less delicious than mine. And we shared a portion of rice to accompany our soto.
---
THE PRICE & THE SERVICE
For our brunch plus a bottle of mineral water we paid 47,000 IDR or just around 3.3 USD.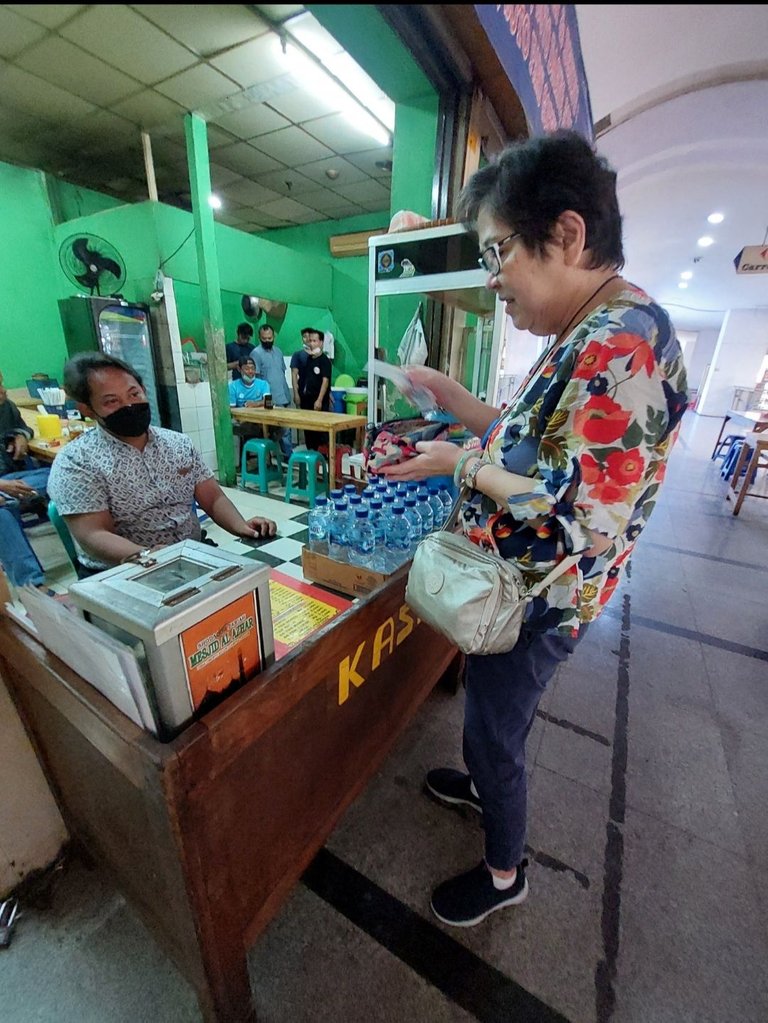 Anyway this small restaurant had a poor service, the waiters were impolite and also didn't want to let you pay in your table, you had to the cashier.. they treated the customers differently, they treated some guys in other table politely even let them paid in their table, so i didn't recommend to eat here if you wanted to feel our kind and nice culture cause this place was not that kind of good at treating you politely. Sorry to say but i think would be better if you didn't meet people like this even they had delicious food and this place served too salty soto too.
---
Thanks for reading my article, hope you enjoy it and stay tune for more CRAFT things i share!
---
Business Information
Soto mie bogor Pak Ace
DKS 157-158, Floor UP
Blok M Square
Melawai 5 street
South Jakarta
Open daily 10 am - 10 pm
---
---