Old Time Legendary Food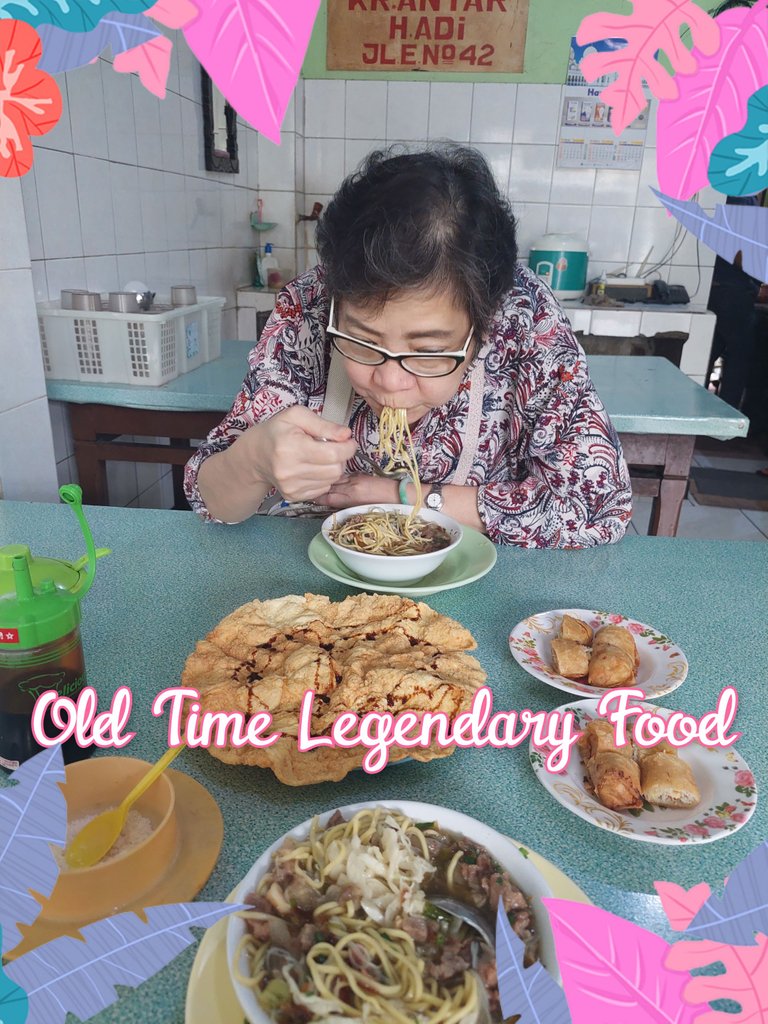 ---
Hello, friends especially foodies!
---
This time I would like to share what we had on Last Sunday afternoon, we went to a modest place to have mom's old time favorite dish, it contained noodle and it is one of our city, Jakarta's authentic dish.. Guess what is this?
---
If you already come to my city then you would be familiar with this dish called soto mie (noodle soto), the modest place where we went, was used to be a legendary since mom's high school era, the restaurant placed in an old house. You could see how modest it was from the picture below.
---
THE OUTLOOK OF THE RESTAURANT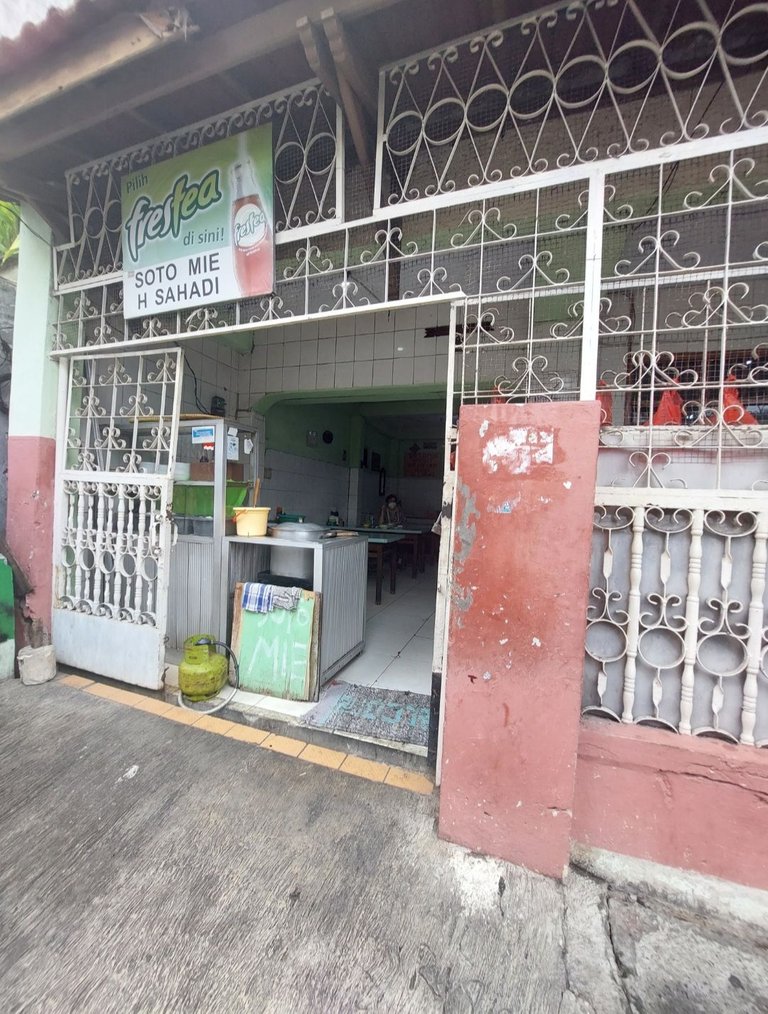 It had a traditional fruit seller at its' front and it was so modest.
---
THE DINING AREA
It only had few wooden tables and some chairs on each of the table. The dining area was modest and had no air conditioner.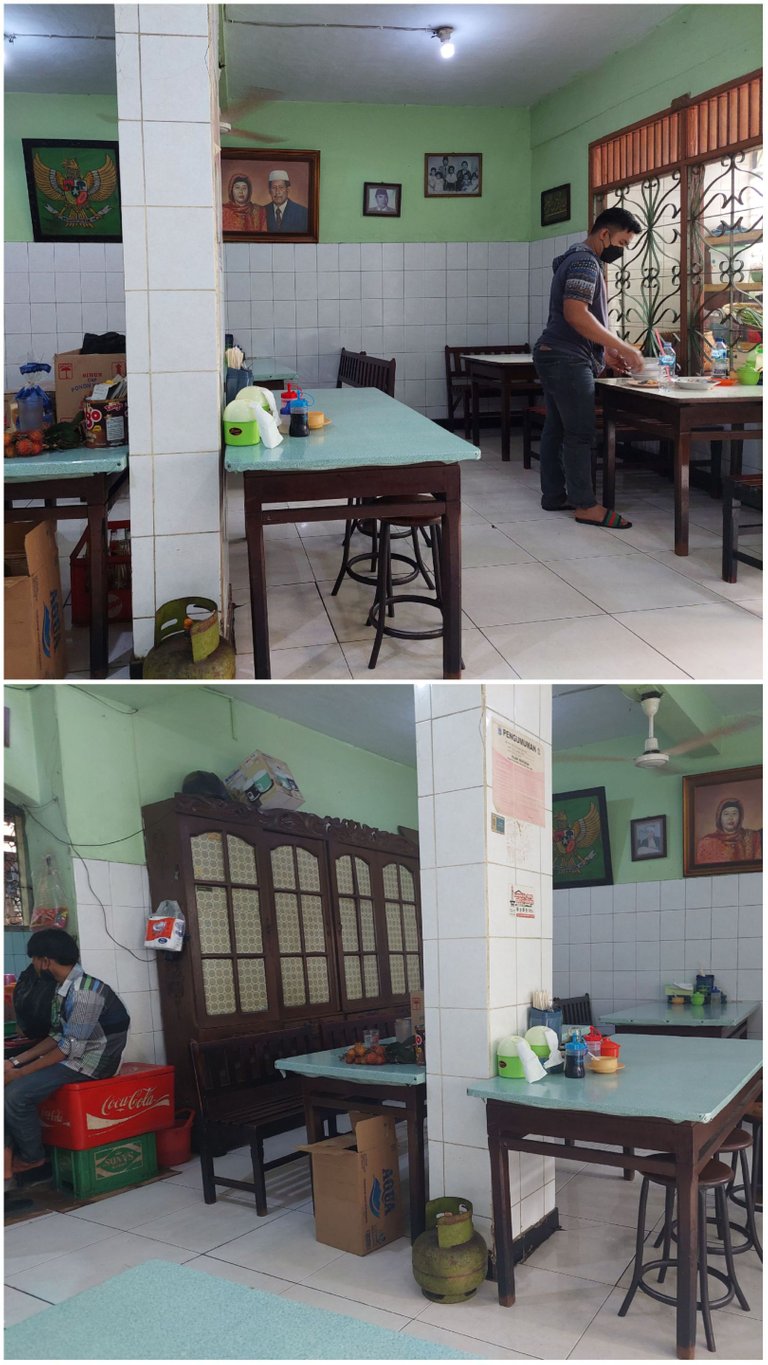 ---
THE UNIQUE THING, THE SELLER
You could ordered and saw how they put the noodle, rice noodle, cabbage, and also beef soto on the bowl. There to you could request to order the risoles and large belinjo chip as the companion of the noodle soto, if you want..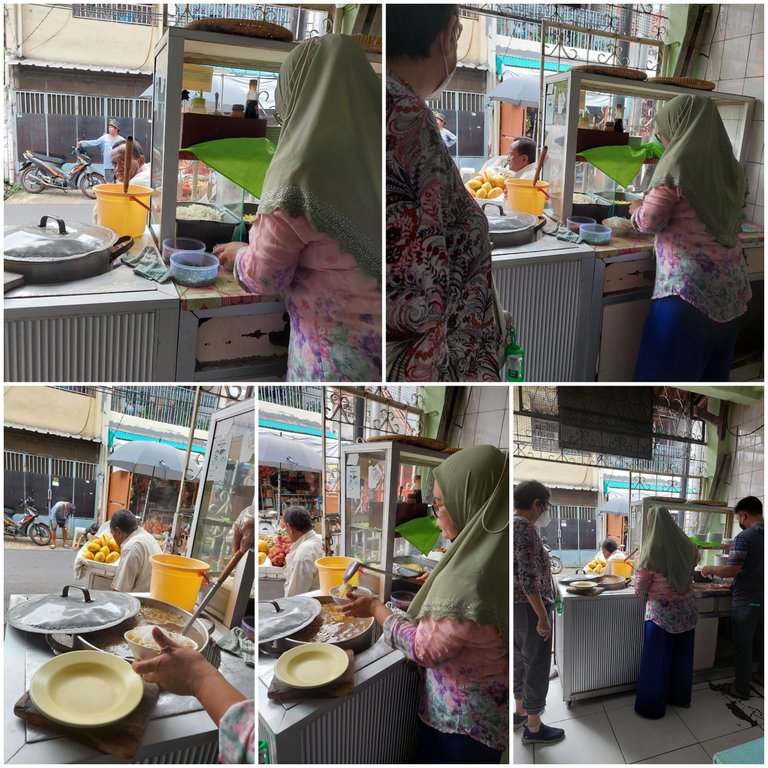 Anyway they also had the small open kitchen where they cut the cabbage and processed some food behind their dining area.
---
THE FOOD & THE OUTLOOK
The soto noodle and other side dishes came to our table, look at the large belinjo chip, mom put the sweet soy sauce on it.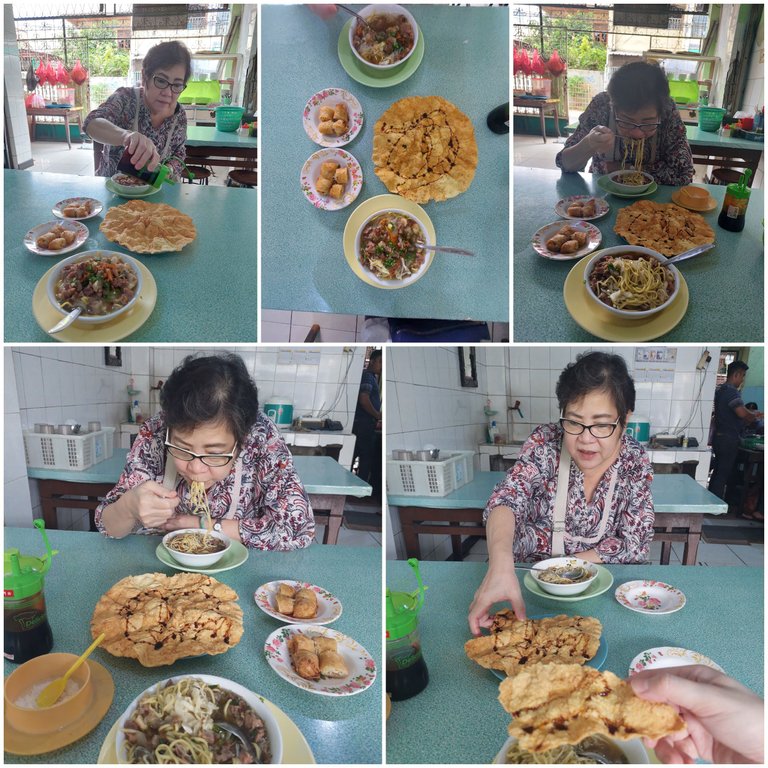 ---
THE TASTE & THE FLAVOUR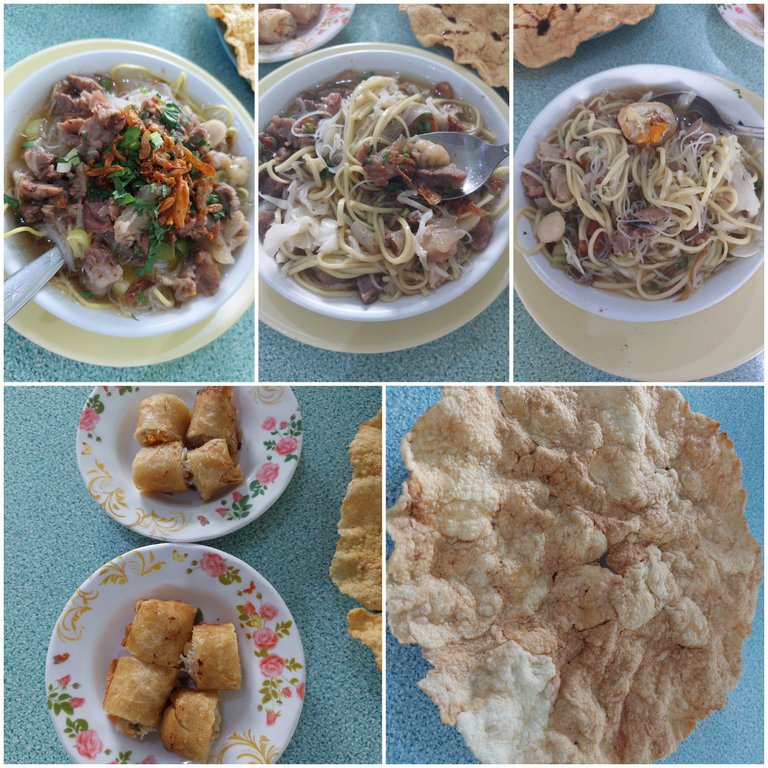 SOTO MIE (Noodle Soto)
It had noodle, rice noodle and also beef and also cow's feet meat which tasted soft and tasty. It had light savory flavour cause we didn't want any vinegar on our soto mie. You could added the extra spicy chilli paste, sweet soy sauce and also vinegar on yours. What made it special was they used good quality of meat. Anyway what we ordered was the small size, and we even couldn't finish it. Too much noodle and cabbage I guess. Mom told me that it changed lots at its' taste, no broth in the soto, and I thought mom is right, not too tasty for us, we only liked the beef.
RISOLES
It actually rice noodle and sliced carrots, wrapped in skin then fried. It had sweet and a bit savory flavour. Outside was crunchy but inside soft.
THE LARGE BELINJO CHIP
It had crispy texture and it made from the real belinjo, so it had authentic flavour of belinjo, a bit bitter. And we put the sweet soy sauce on it.
---
THE PRICE
It was 81 K IDR or around 5.65 USD for two portions of soto mie, two risoles, a large belinjo chip and a bottle of mineral water. Not cheap for that modest place and they won't give any receipts as your payment.
---
Thanks for reading my article, hope you enjoy it and stay tune for more CRAFT things from me!
---
Business Information
Soto Mie H. Sahadi
Karang anyar
42th, E Street
Central Jakarta
Open daily 7 AM – 6 PM
---
A bit about the author
---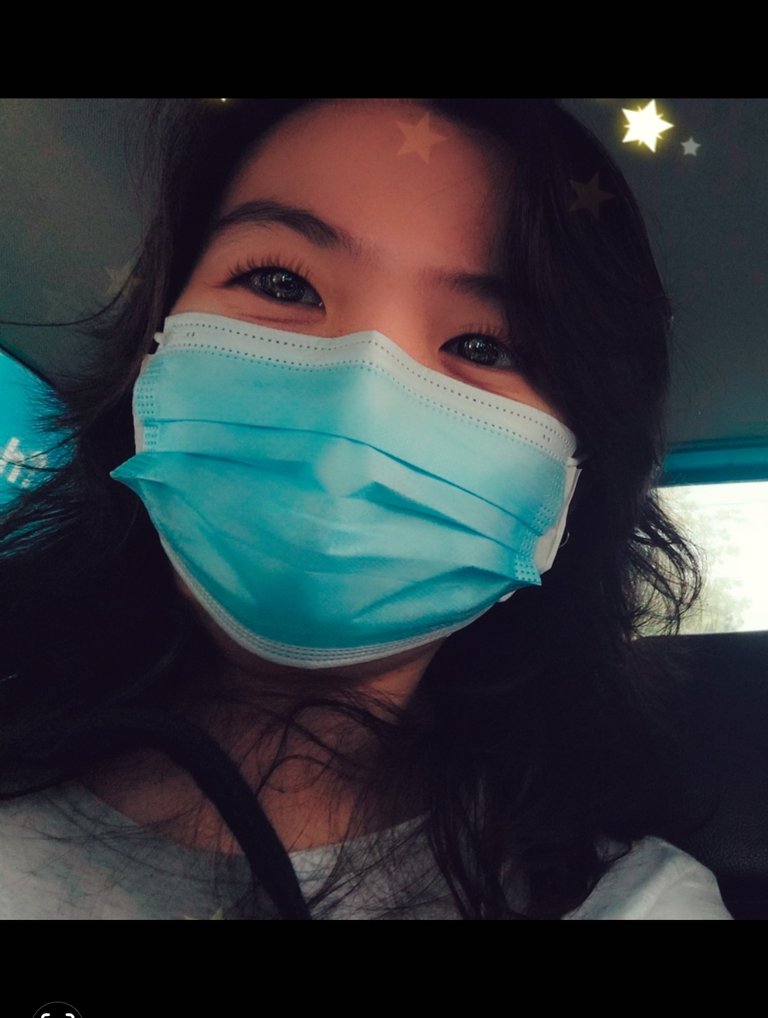 ---
---