Panda Party Embroidered Phone Cover - easy DIY needlework how to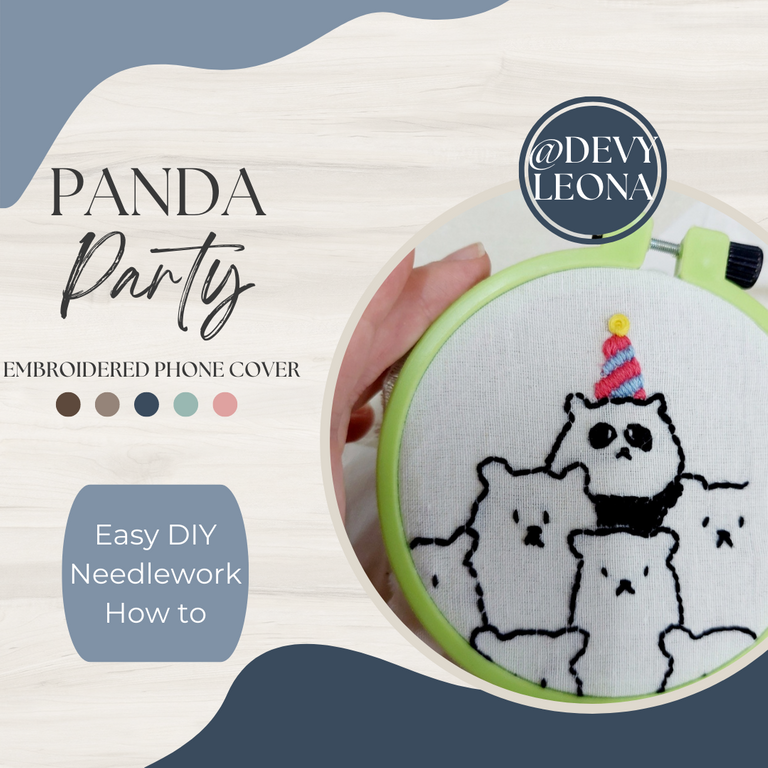 ---
Hello, friends especially needleworkers @needleworkmonday community!
---
Last week I posted about some partial steps I did to make this phone cover. This phone cover was fun with some easy making steps. Here was my first article
https://hive.blog/hive-127911/@devyleona/panda-party-embroidery-phone-cover-easy-needlework-how-to
You could read about it first before continuing this article, if you want, of course.
---
And now let me just started showing you how I made it.
---
Project Time:
I spent two times for this project, the whole project took around 4-5 hours to do. So it didn't take a long time, I hope you could do this at home too.
---
Difficulty:
Medium
---
---
Materials & Things Needed:
Natural color fabric
10 cm embroidery hoop – I used which made from plastic material because it hold the fabric better
Tapestry needle
Black, white, pink, baby blue and yellow embroidery floss – for this embroidery I used 6 strands of it
---
Skills needed:
Back stitch
Satin stitch
French Knot
Basic sewing skill
---
---
How to make it:
---
1ST
I continued by making the panda eyes, by making the hole outside first then I made satin stitch to fulfill it. For the white eyes, I made the french knots. After that start with the pink floss for the hat.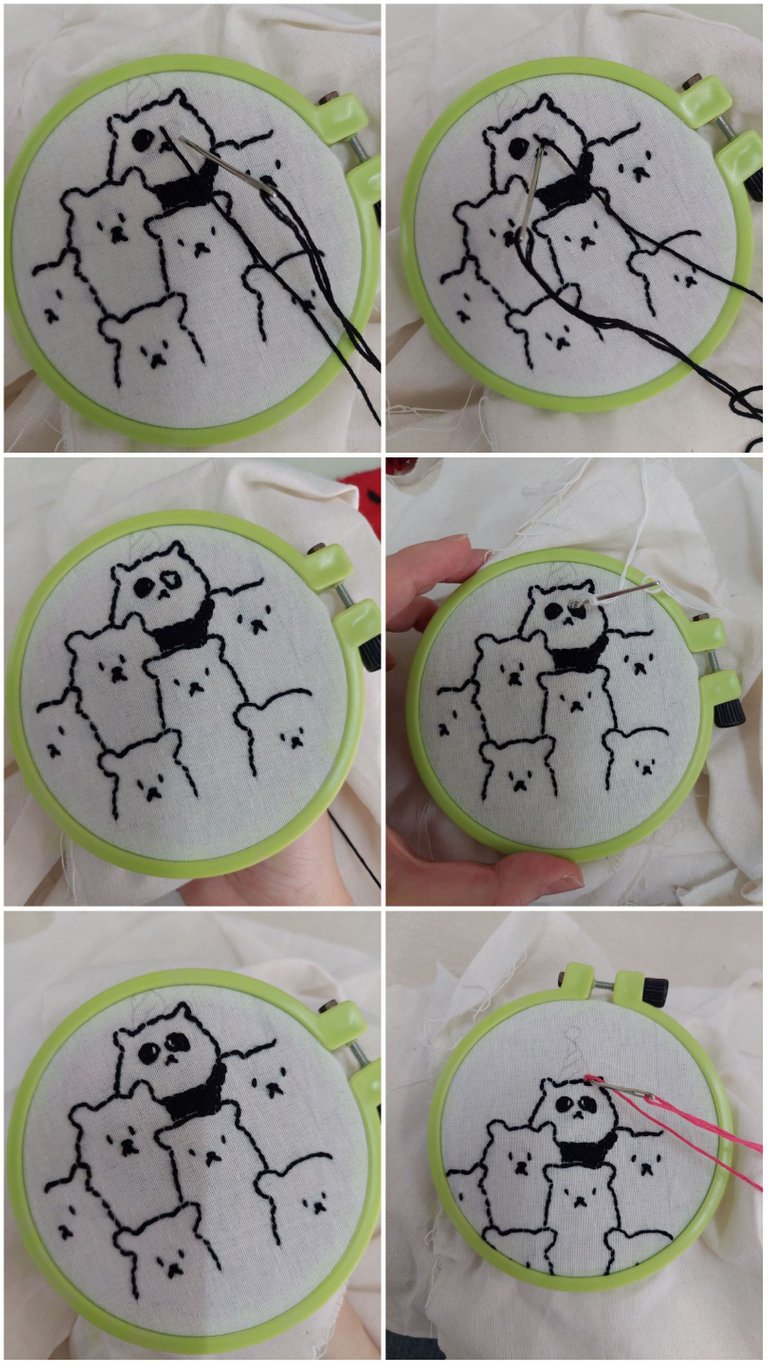 ---
2ND
Finished the pink, I then continued with the baby blue color for the hat. And last I made the french knot, a big one on the top with the yellow floss. Then it was finished.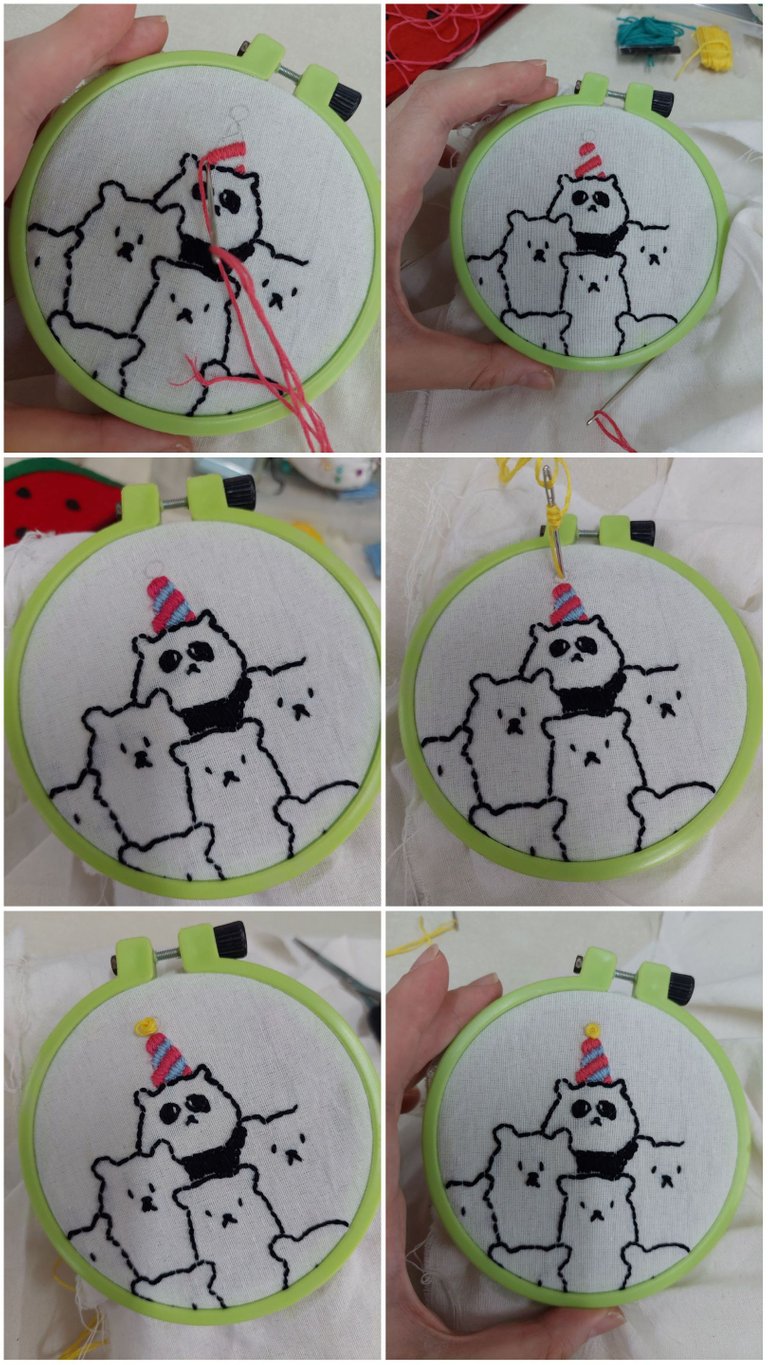 ---
3RD
Last thing I did was cutting it from the fabric and voila here it is.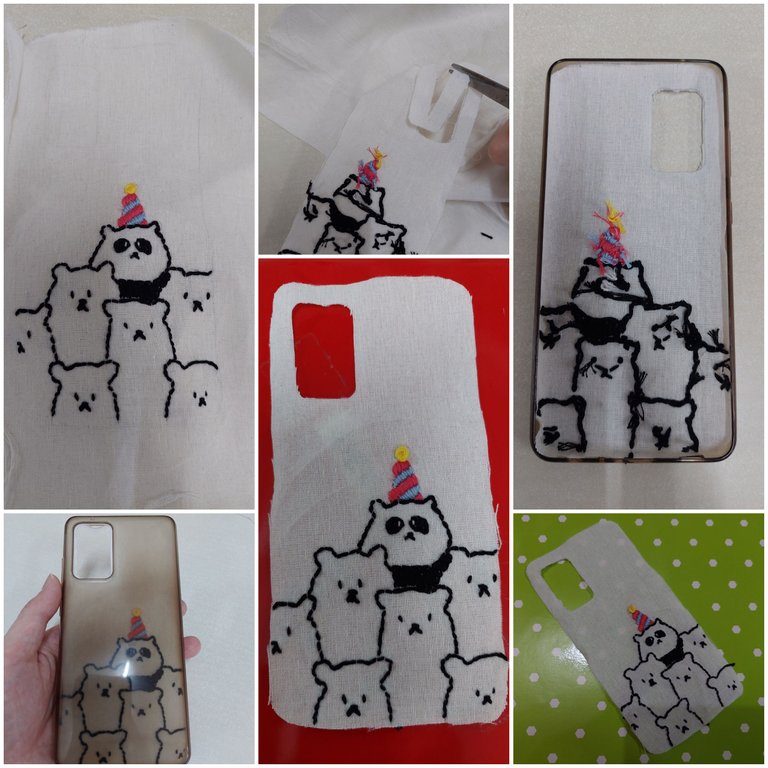 ---
Isn't it cute?.
---
Thanks for reading my article, if you enjoy my article, upvote, reblog, follow me and stay tune for more CRAFT things from me!
---
All of the pictures were taken with Samsung A52 5G android phone and I used canva to make the cover picture.
---
---
A bit about the author
---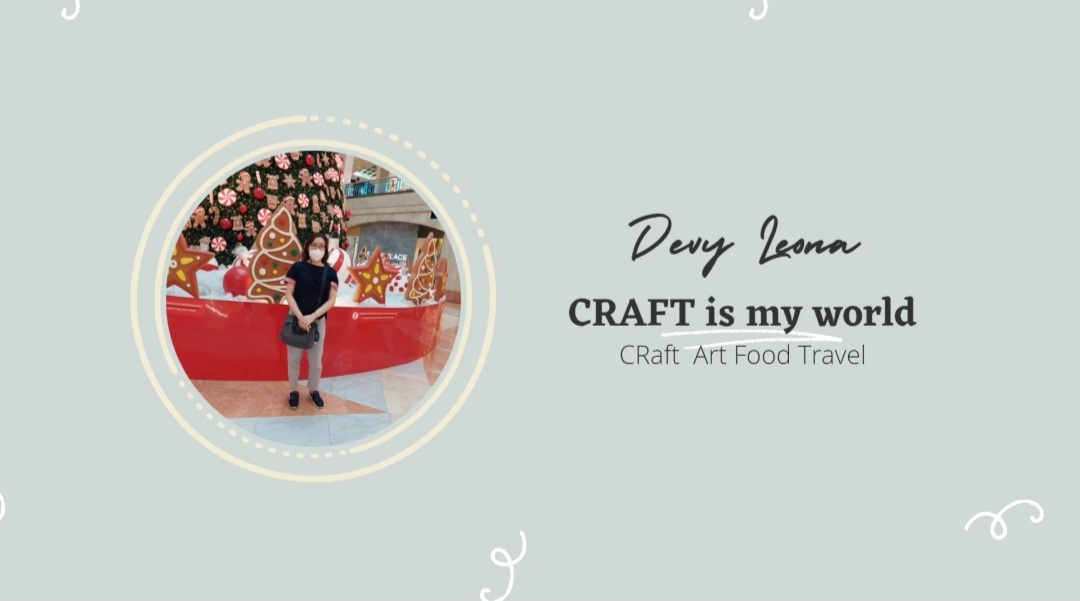 ---
---