The Best Ribs You Could Taste Here!

---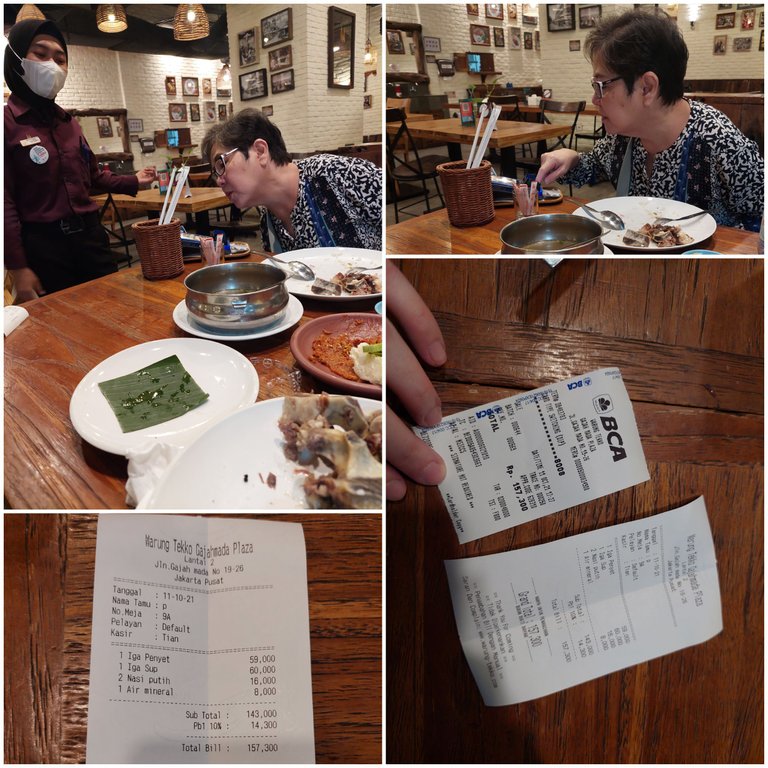 Hello, Friends especially Foodies!
Both Mom and I love ribs so on Monday morning mom asked me, how about having our dinner together in one of the best ribs restaurant not far from our place. I had said yes, she had picked me up then we went to our favorite ribs restaurant. Be careful in choosing the right restaurant to have ribs, the delicious one was the one we had here. While the competitor, it had almost similar name with this restaurant.
---
THE RESTAURANT OUTLOOK
The restaurant was located on 2nd floor Gajah Mada Plaza, an old shopping center in Central Jakarta. Like you could see it had an open concept restaurant and made from wood.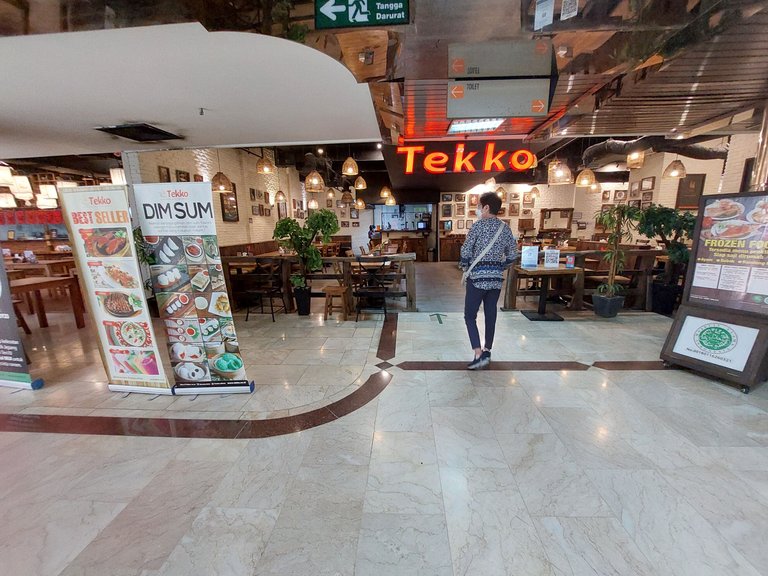 ---
THE MENU
Here they sold Indonesian dishes with the Ribs as their specialty, both in soup and also in smashed one.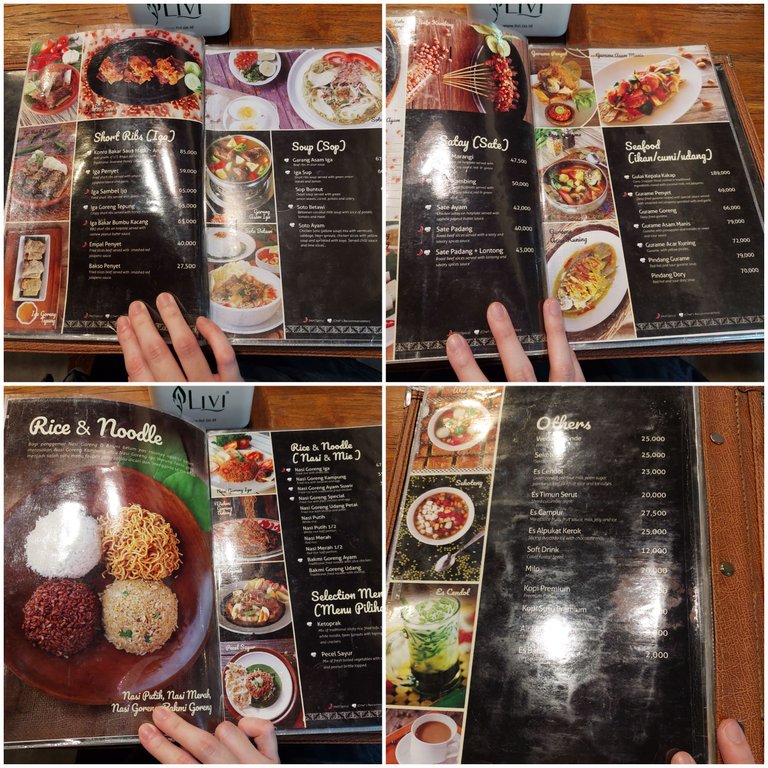 ---
THE DINING AREA
It had a spacy dining area with wooden furnish, looked warm and natural.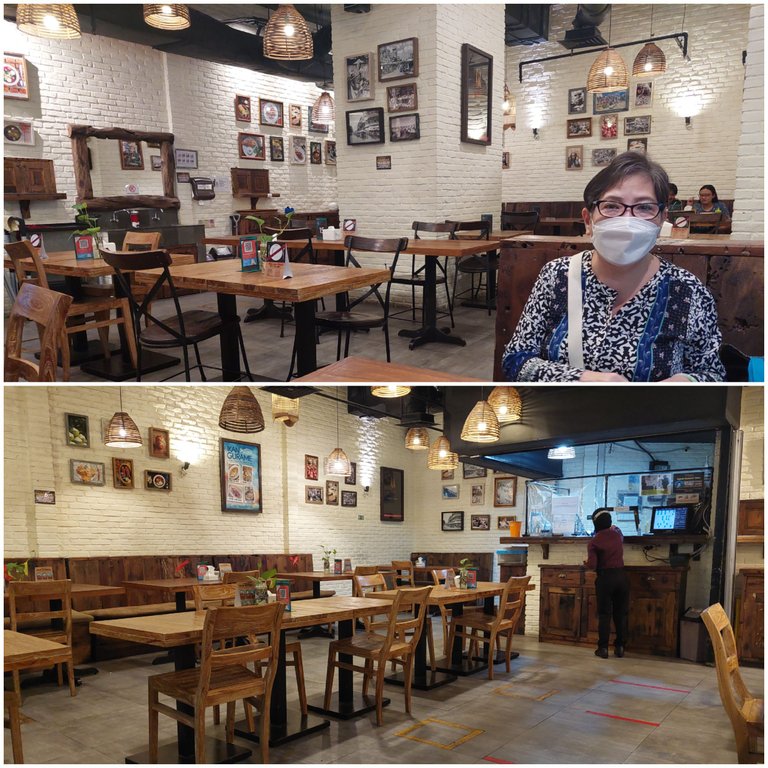 ---
THE FOOD
After had ordered around 15 minutes, our order came one by one…
Here was our dinner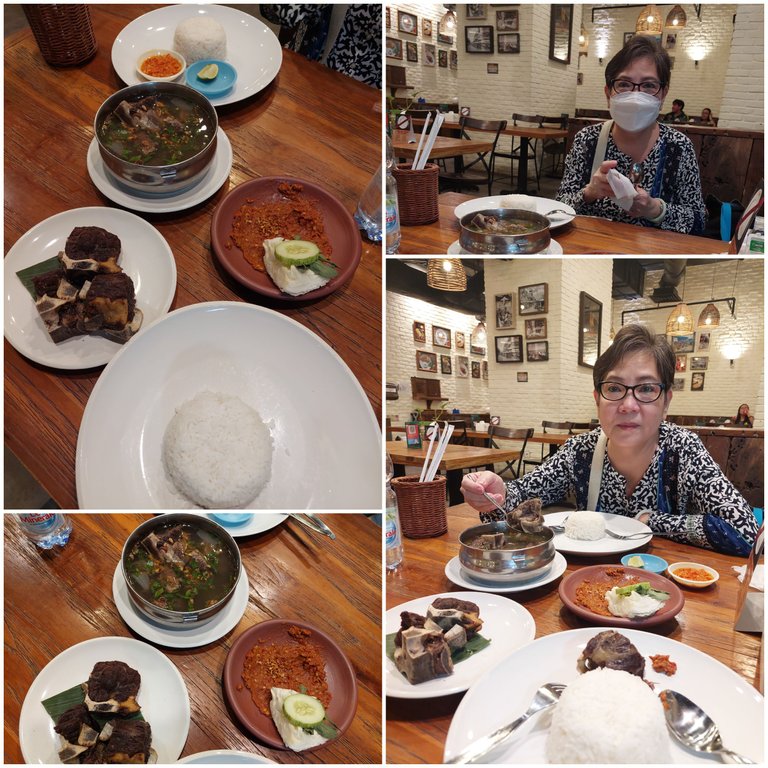 It contained their specialties, Rib Soup and also Smashed Rib as the dishes.
---
THE TASTE & THE FLAVOUR
Rib Soup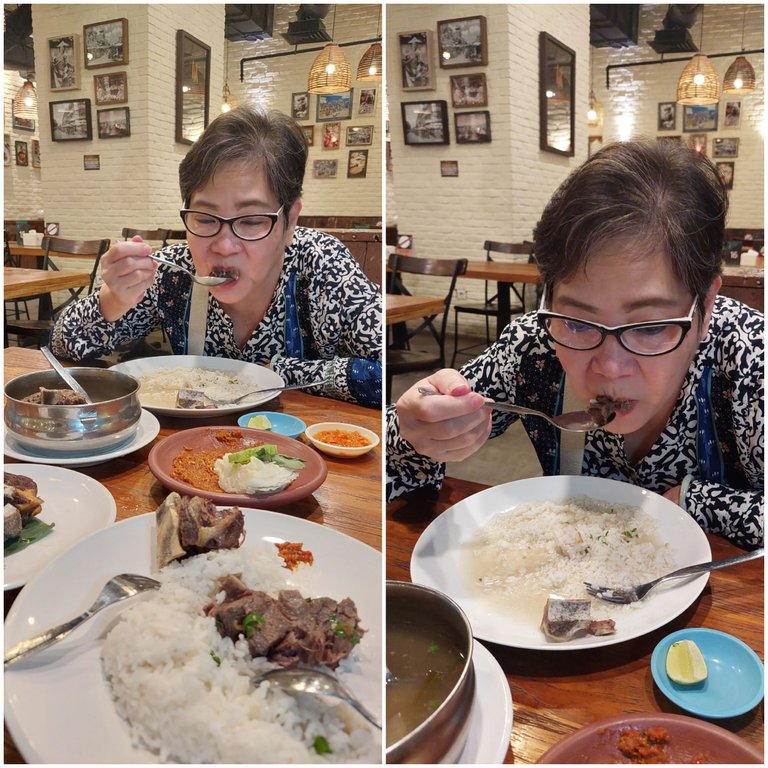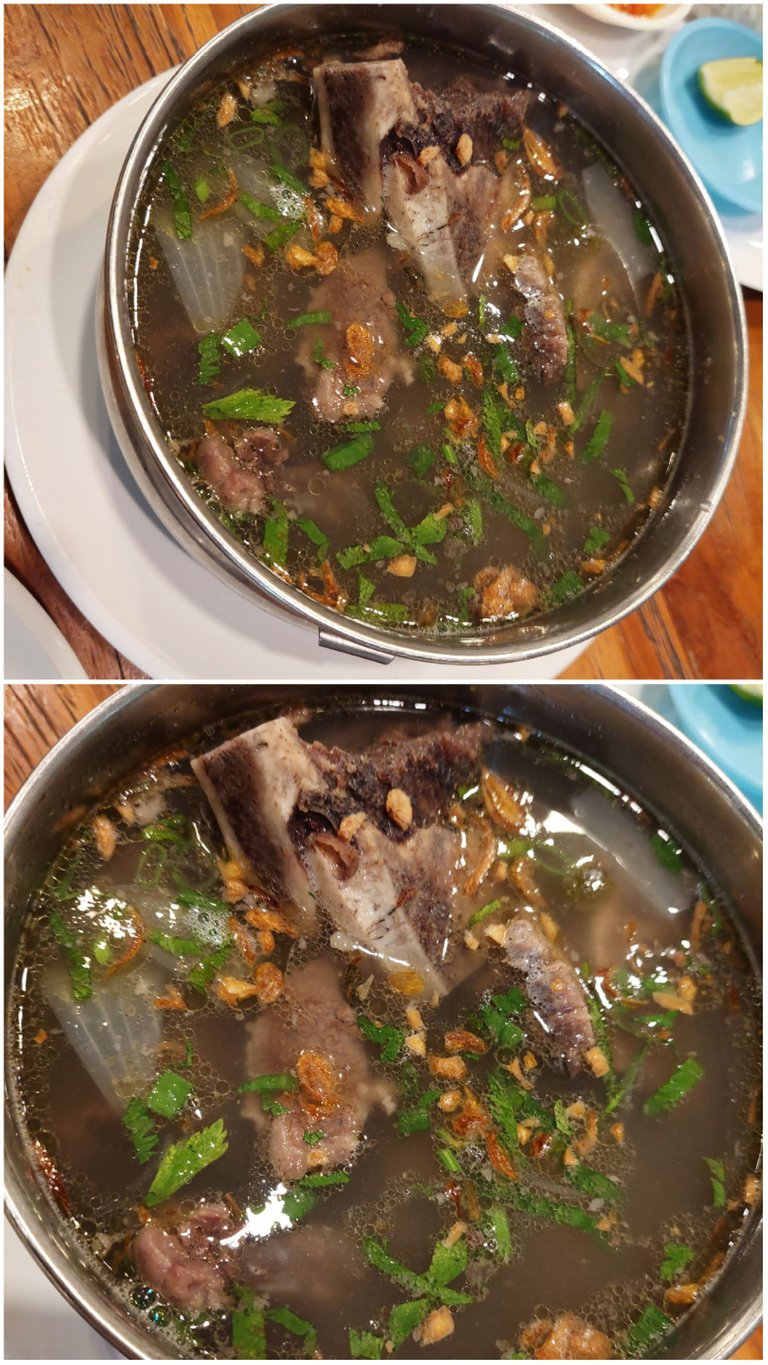 Cooked with their special recipes, it had savory flavour and so tasty. The soup contained beef broth so it was really delicious. With soft texture it was a perfect choice for everyone..
Smashed Rib in Chilli Paste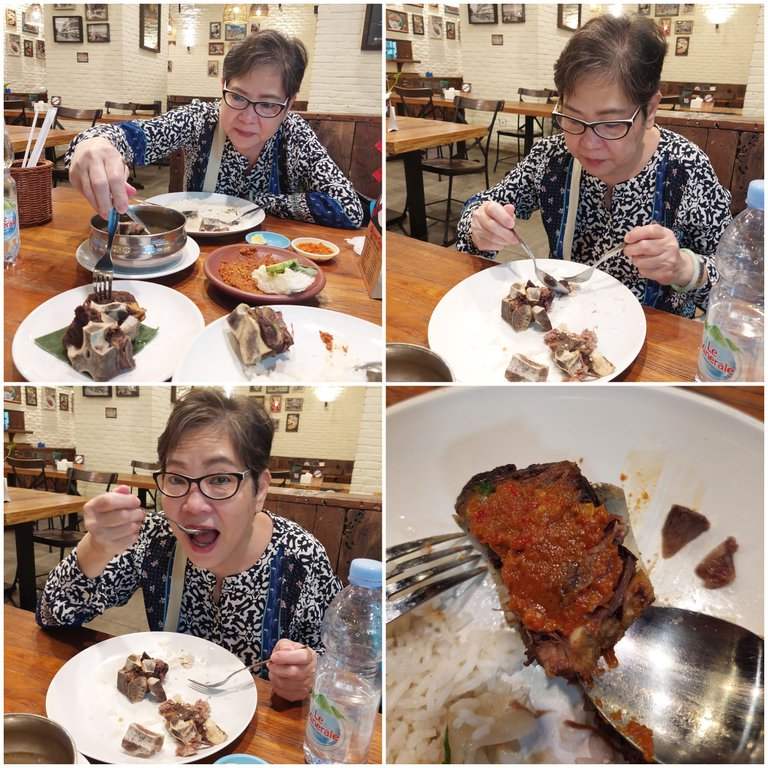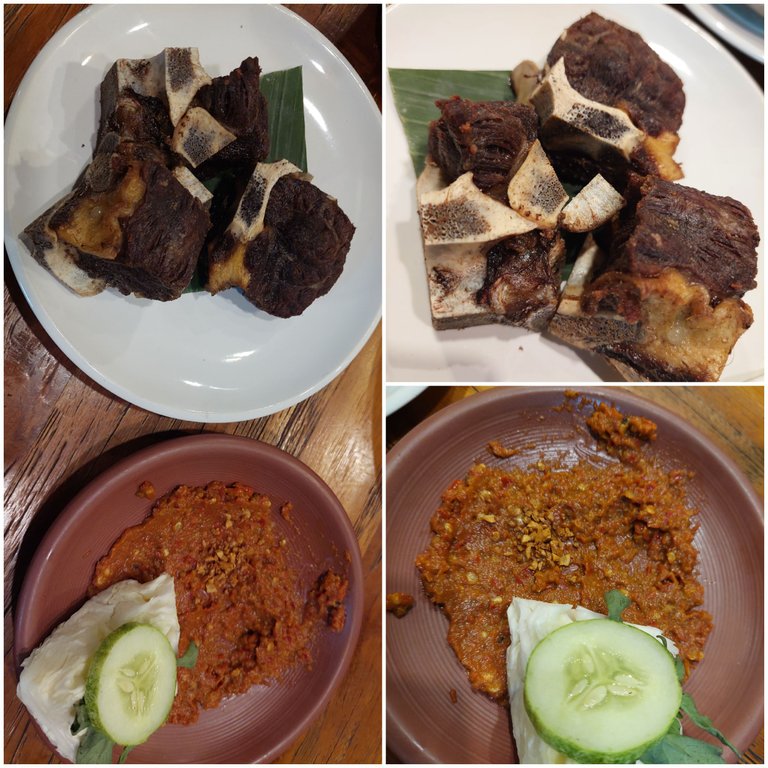 We asked the chilli paste to be separated with the fried ribs. When fried, the ribs had crunchy texture but still soft with savory and tasty flavour. The chilli paste as its companion had the spicy sweet flavour. Mom didn't have the chilli paste, while me, I ate it with chilli. Both were tasty, that's why we always have them both.
---
THE PRICE
After our tummies were fulled, it was the time to pay for the dinner. The price was 157,300 IDR or around 11.06 USD after the tax with no additional service charge. I thought it was fair for that tasty flavour of ribs.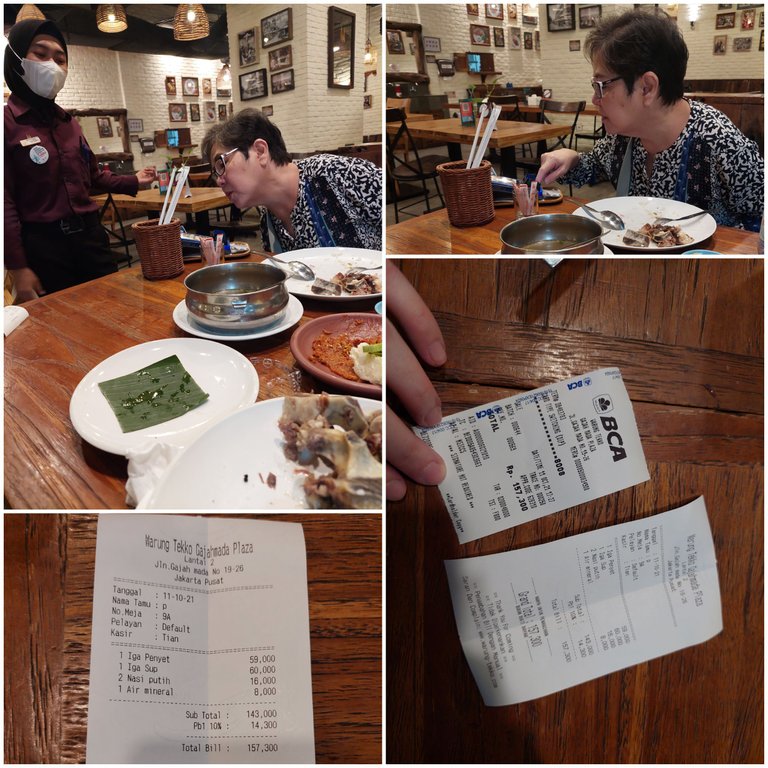 ---
BUSINESS INFORMATION
Warung Tekko
2nd floor
Gajah mada Plaza
Central Jakarta
Open daily 10 AM – 8 PM ( a bit late on weekends, until 9 PM)
---
▶️ 3Speak
---
---