Penguin Finger Puppet – Easy DIY Needlework How to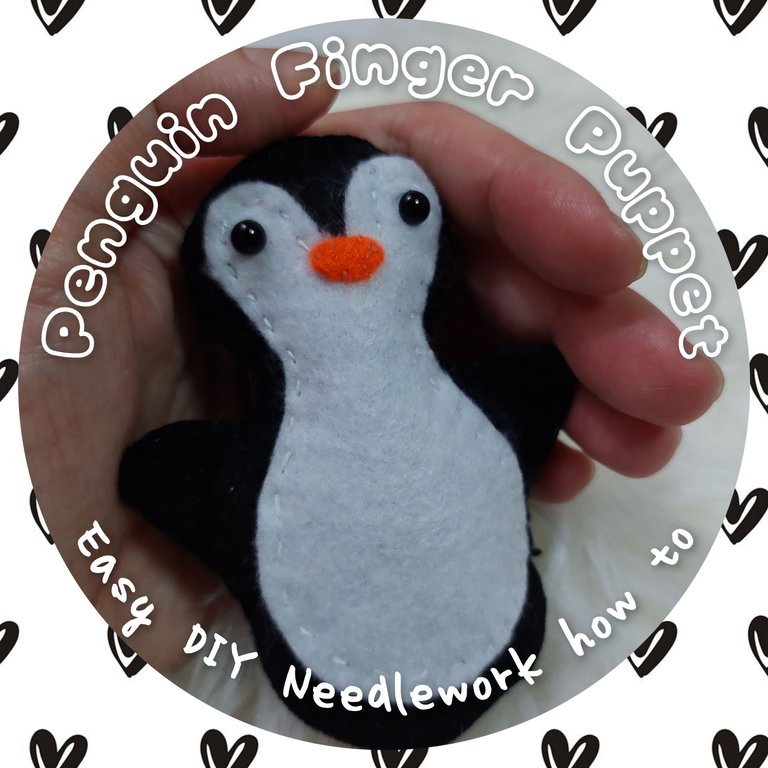 ---
Hello, friends especially needleworkers!
---
Sometimes I like to make finger puppet. Although it was not winter but I made the polar animal, penguin. How to make it was quite easy and also fun. You could know how I made it because I would like to share it with you all here.
---
Project Time: around 3.5 hours
---
Difficulty: easy
---
Materials & Things needed:
Marker
Unused paper
Felt fabrics in black, white and orange
Straight pins
Scissors, I used two kind of it, the paper scissors and the smaller craft scissors one
Sewing Needle
Embroidery floss in black, white and also orange
Two puppets eyes in around 1 mm diameter
---
Skills needed:
Whipped stitch
Running stitch
Blanket stitch
---
How to make it:
---
1ST
---
I drew the penguin on a piece of unused paper. Then I cut it, I made sure it symmetric so I folded it in the middle first. After that I pinned it on the black felt fabric, then I cut it off.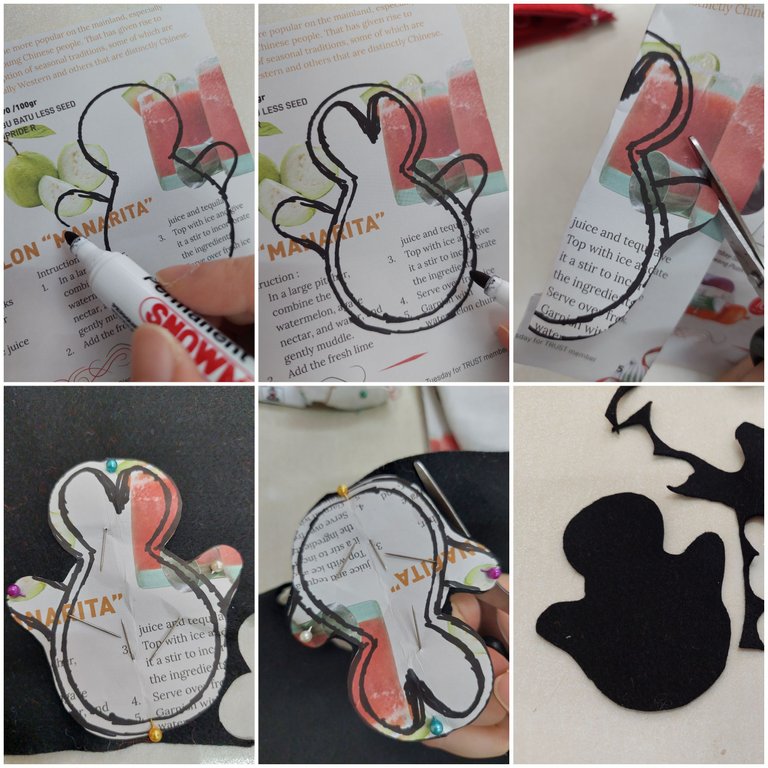 ---
2ND
---
I then pinned it again on the black felt, I also cut once more. So now I got two pieces of the penguin whole body in black. I cut the paper in the middle, it would be the pattern for the white part. After I cut the paper off, I pinned it to the white felt then cut it off.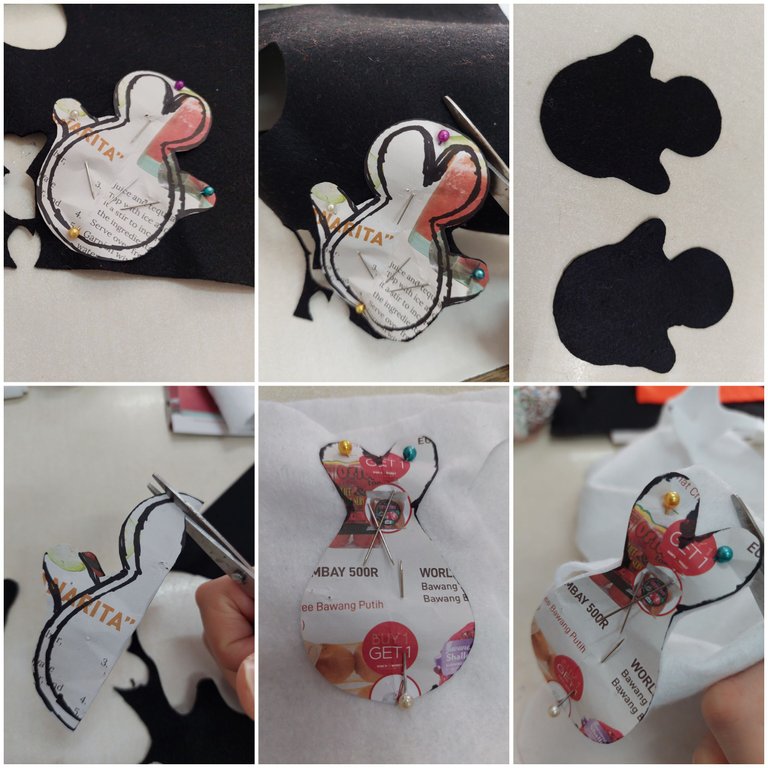 ---
3RD
---
I then cut the small beak with the orange felt. Then I whipped stitched the beak on the white part with double embroidery floss in orange color.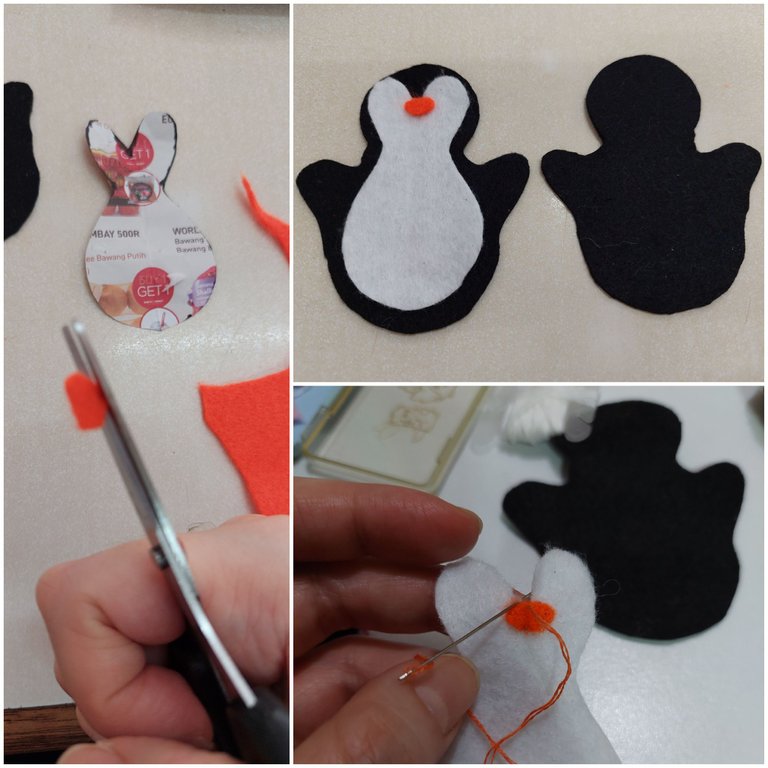 ---
4TH
---
Then I tried to make the eyes with the french knot but then I changed my mind, it would be more attractive to use the puppet/doll eye so I made the whole on the eyes part, I made double whole in the white and black part (front part). After that I put them in the wholes. Ta da the eyes were perfectly put in their places.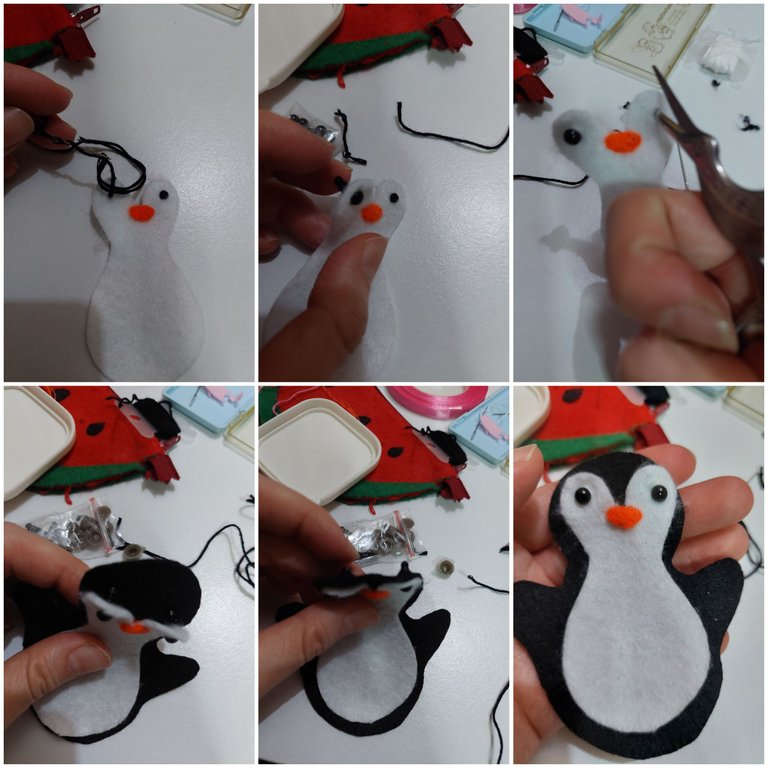 ---
5TH
---
After that, I did the running stitch to join the white part to the front black part of the penguin. Sew around with the blanket stitch to join the back and front part of the body, I left the bottom part for my finger.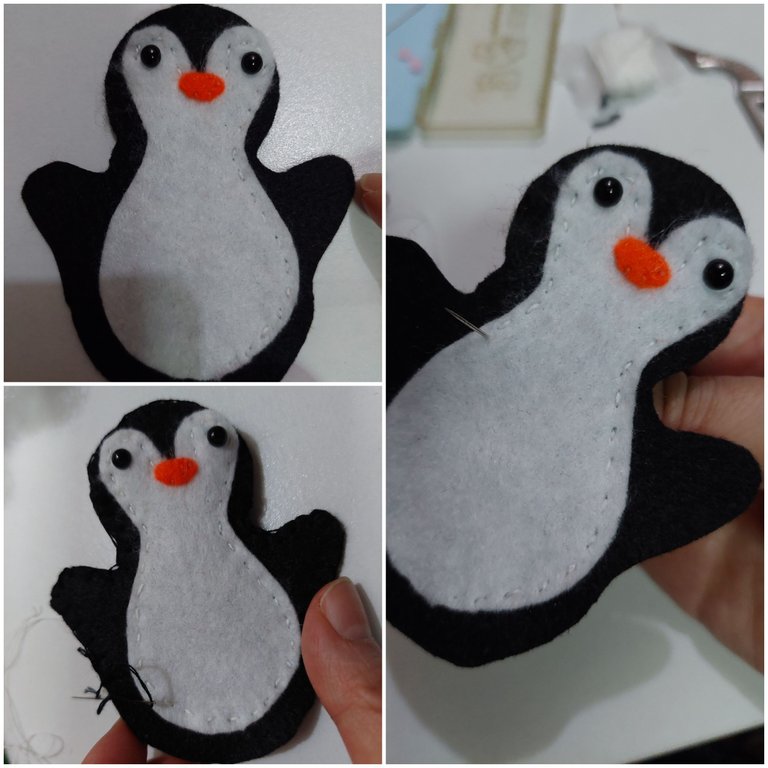 ---
RESULT
---
And this is it, the penguin finger puppet is here!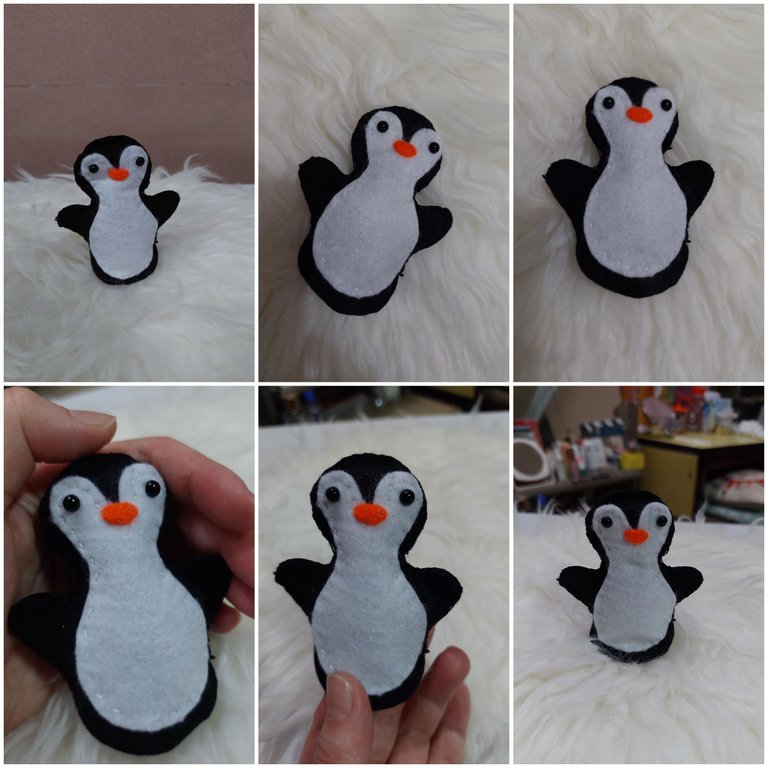 ---
---
---