Snowman Bauble – Easy DIY Christmas Ornament How to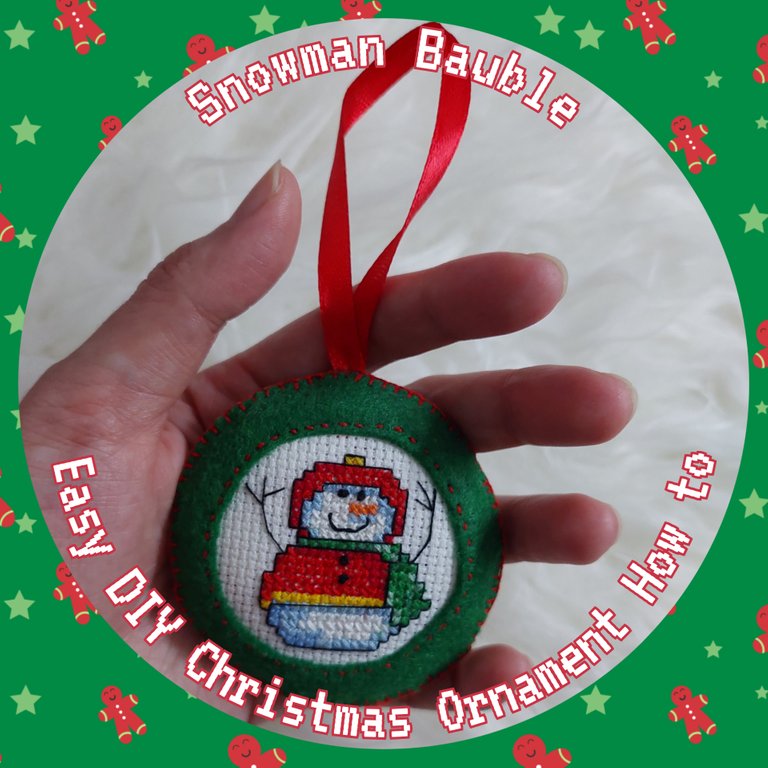 ---
Hello, friends!
---
This time I would like to share how I made this cute snowman bauble, a perfect Christmas ornament to be put in your Christmas tree or at home. How I made it was quite easy and also I combined my favorite needlework cross stitch here with the felt material.
---
PROJECT TIME: 8-9 hours
---
DIFFICULTY: Medium
---
MATERIALS & THINGS NEEDED:
Counted cross stitch fabric in broken white
Embroidery floss
Embroidery needle
Green felt
Circle shape things (one larger and one smaller)
Pencil
Scissors
Red ribbon
Cotton balls
---
HOW TO MAKE IT:
---
1ST
Doing the cross stitch part would be the first thing I did, for the cross stitch I used two strains of the embroidery floss. I started from the bottom part, and also cross stitch around the shape first. Started with the body, cloth then head of the snowman, then continue with the green shawl and the red hat.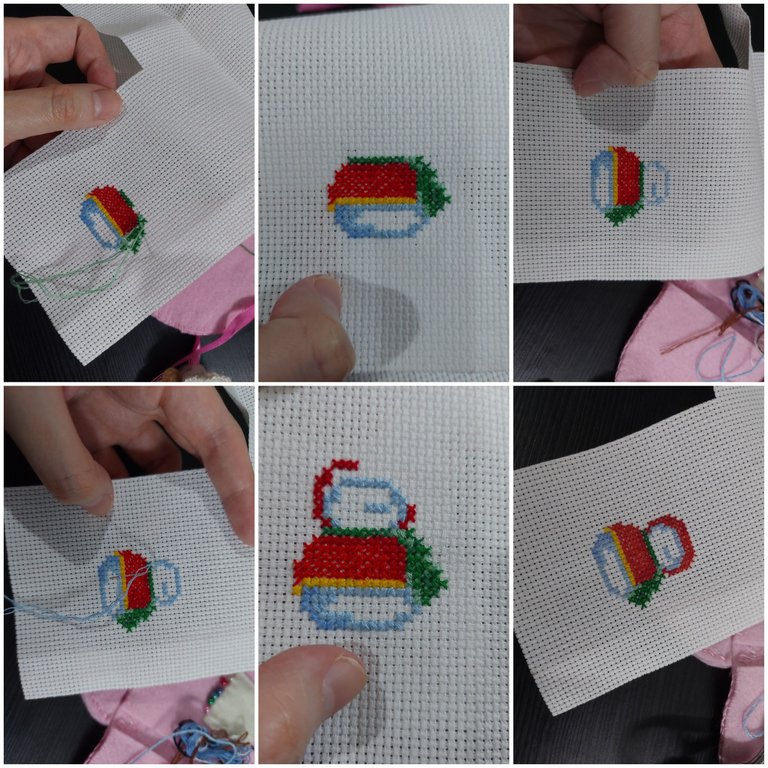 ---
2ND
Fill inside with white floss, then orange for the carrot nose. After that, backstitch for the mouth and French knot for the buttons and also eyes.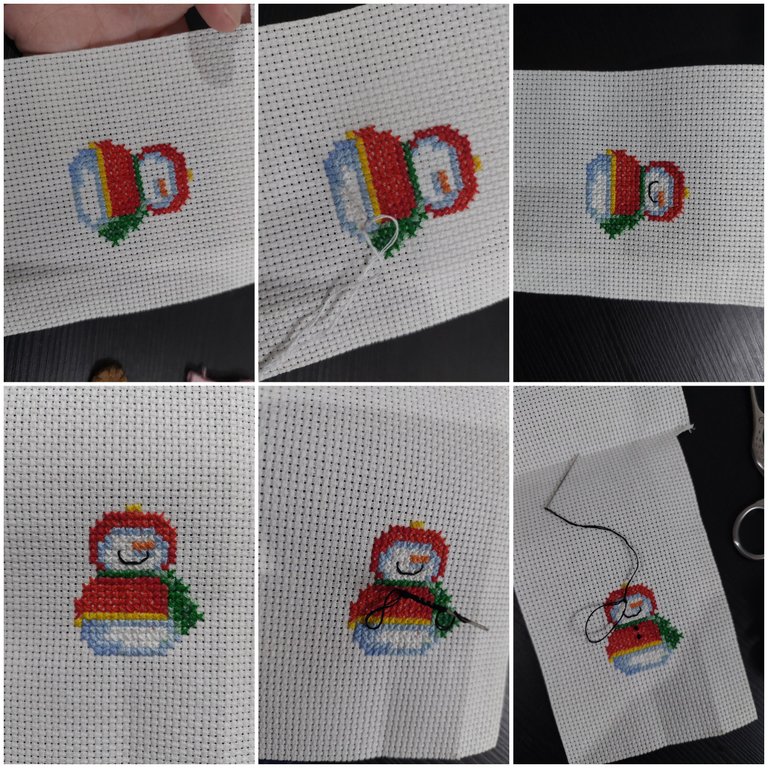 ---
3RD
Last, added the back stitch around. And the snowman is just finished.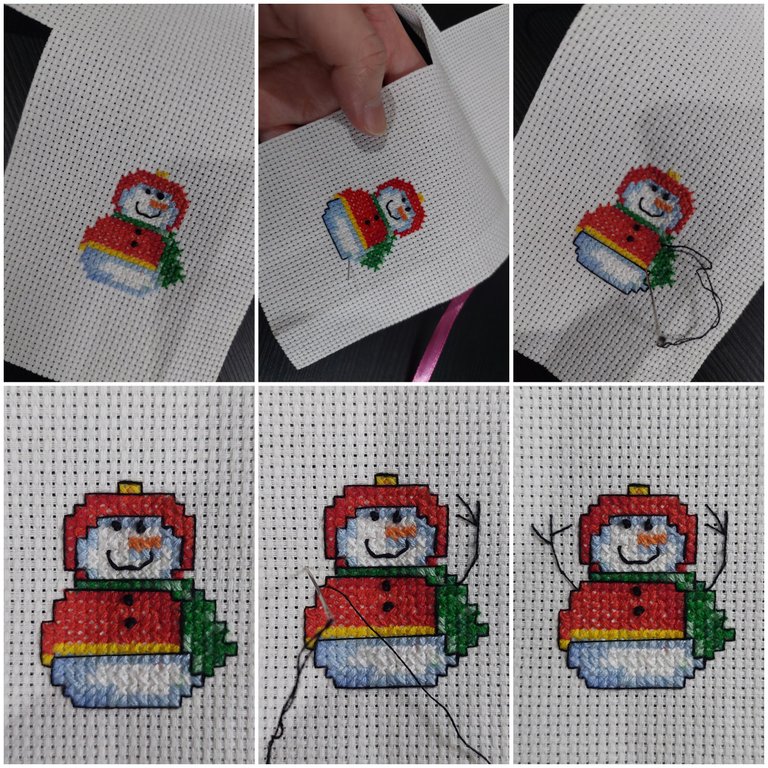 ---
4TH
After that, I drew the circles with the circle shape thing I could find at home (the pringles' cap) and smaller circle inside (the vitamin bottle) on the green felt. After that I cut them off, so it had a doughnut shape (round with round hole) and another just round. After finished, I sew the fabric to the felt then cut the cross stitch fabric to be well fixed on the felt's center circle. Here I used the running stitch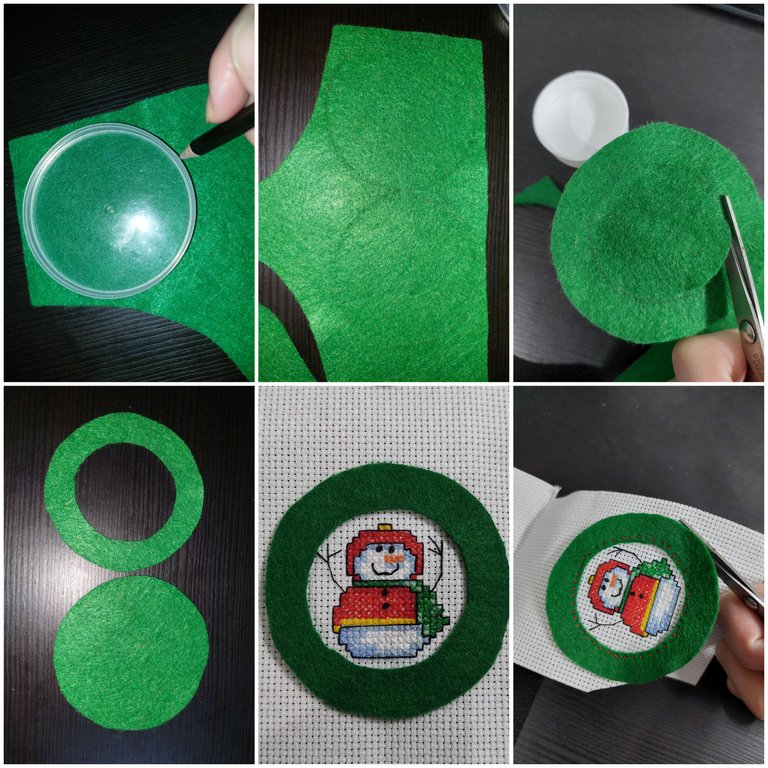 ---
5TH
Last thing would be just cutting the red ribbon, sew it inside to connect to the cross stitch fabric. Then sew around with the blanket stitch, here I used the red floss.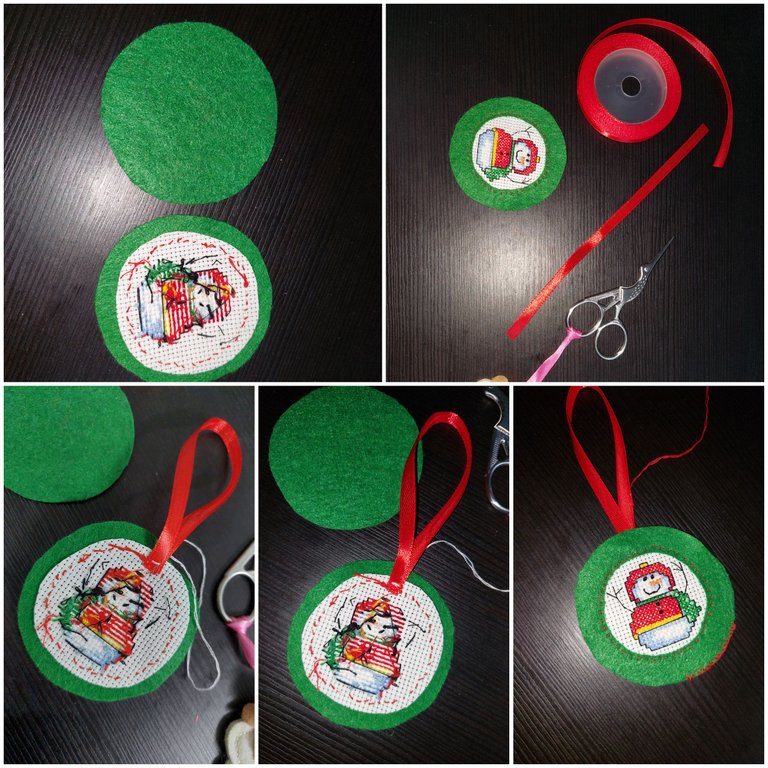 ---
6TH
Also, I fulfilled it with the cotton balls then sew it and closed all until it joined perfectly. Then voila, the cute snowman bauble is now ready to use.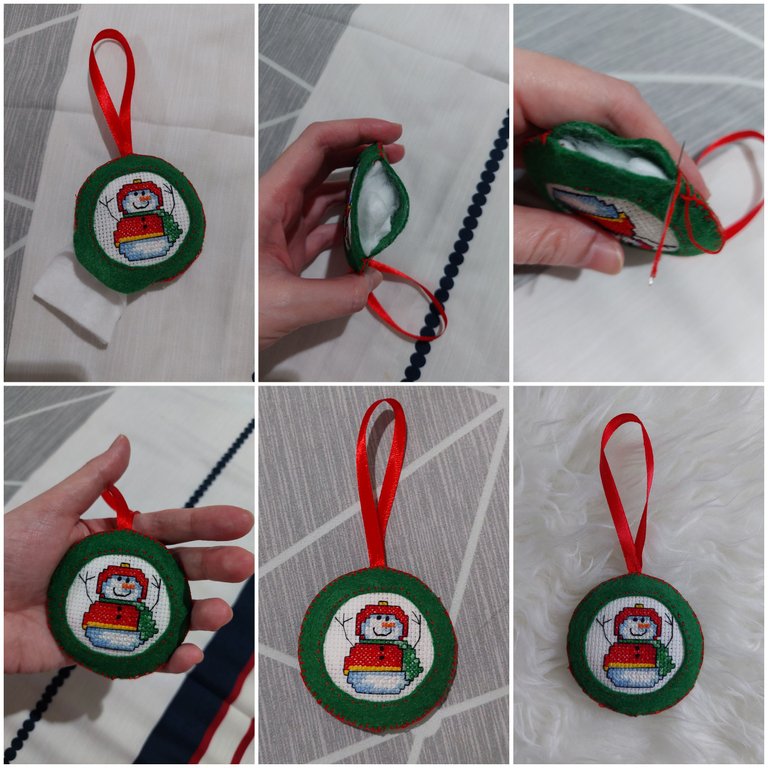 ---
Thanks for reading my article, hope you enjoy it and stay tune for more CRAFT things!
---
---
---