The Best Beef Dinner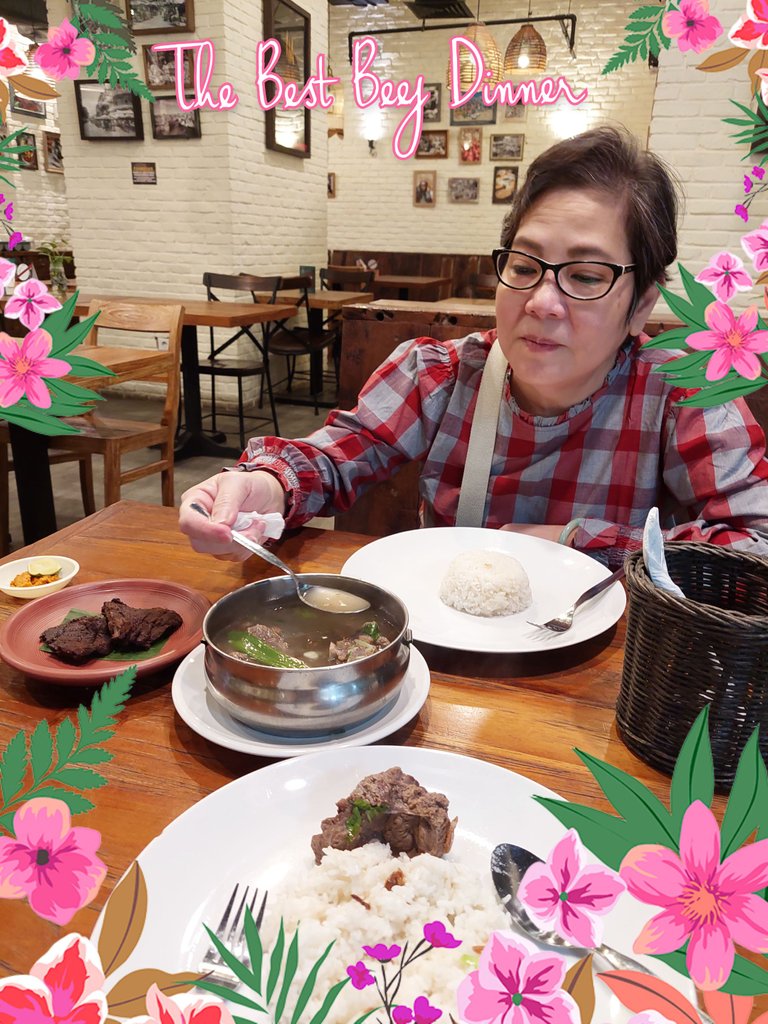 ---
Hello, Friends especially Foodies!
Do you like beef? If the answer is yes, you are same with us, especially Mom, all of her favorite dishes always made from beef or at least it contain beef. No wonder, I mean, beef is so tasty, no one could resist it, like what we had for our last night dinner. Yes we had dinner outside last night, and this time in our favorite beef ribs restaurant… but last night we would like to have rib with another beef, could you guess it? Whether you could guess it or not, better to read our experience below…
---
THE RESTAURANT'S OUTLOOK
We came there at almost 6 pm, and here how the restaurant looked like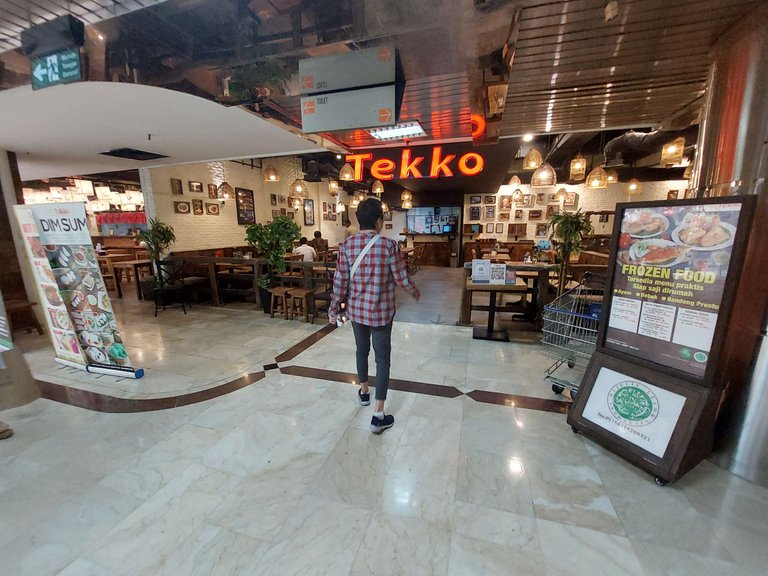 Had an open concept restaurant you could even see the interior of the restaurant from the outside. In front they had some food banners there.
---
THE DINING AREA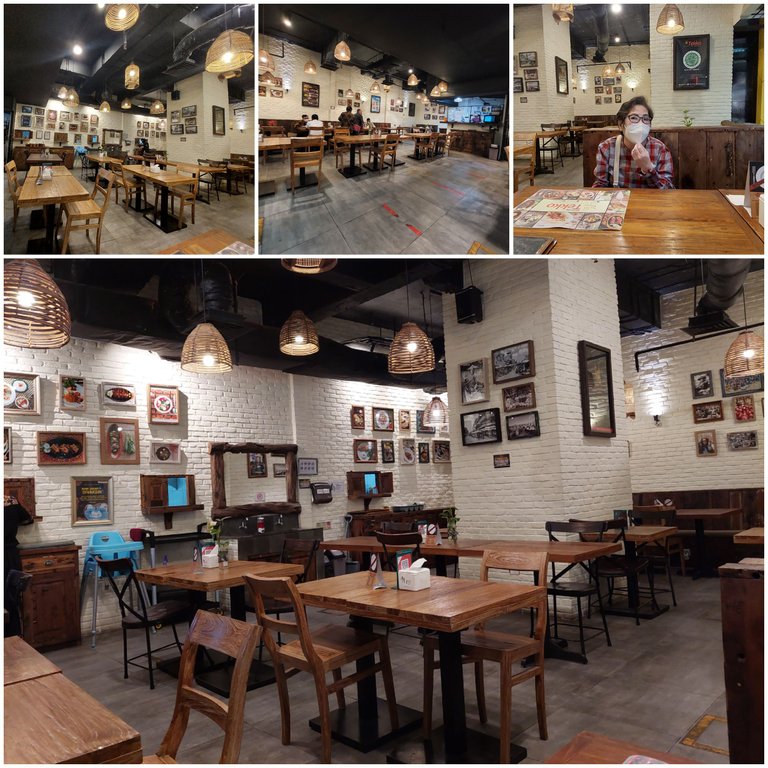 As you could see here, the dining area they had was quite large, and even before dinner time, some customers had already been there, they came before us. And as also could see their interior mostly made from wood, natural, and their white bricks had lots of picture and mostly were the photos of their food.
---
THE MENU
After had taken our seats, then we checked their menu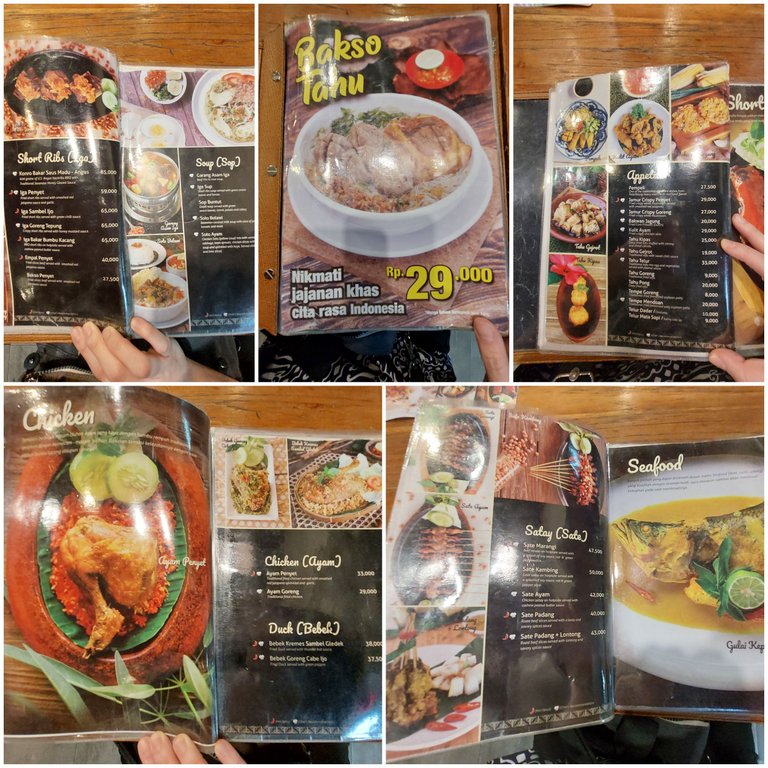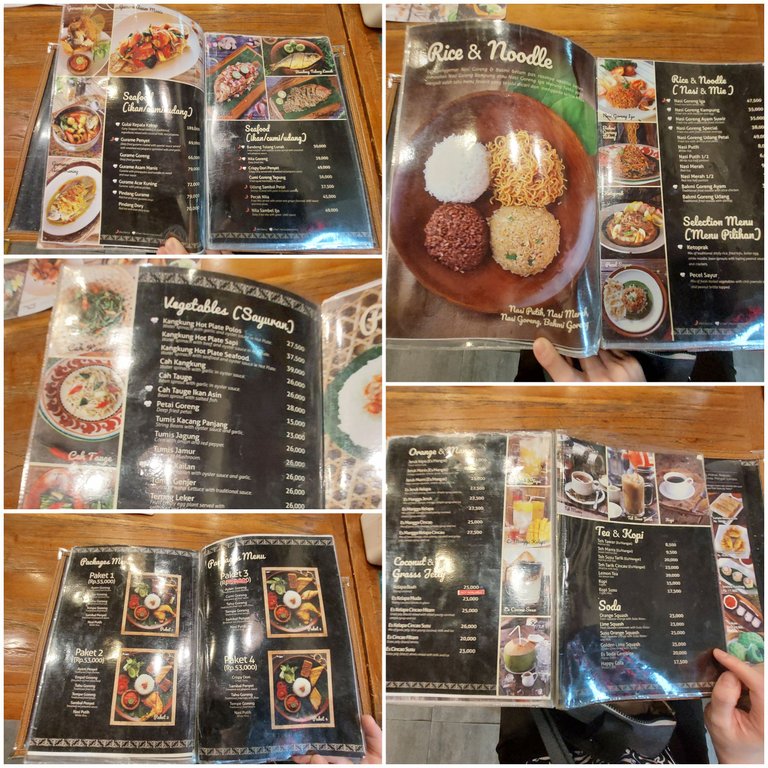 They sold many kind of dishes here, all were Indonesian, with ribs as their specialty.. They had menu from soup, appetizers, snacks, main dishes which made from vegetables, fish, beef, chicken, egg or seafood. They had so many menus you could choose, but we would prefer beef!
By the way, they also had the rice packages here..
Oh yeah when ordered I was a bit upset cause they wrote brown rice on their menu but they never had it . So better order white rice cause they always have it..
---
THE FOOD & THE OUTLOOK
Our food came after around 15 minutes of waiting and here was our dinner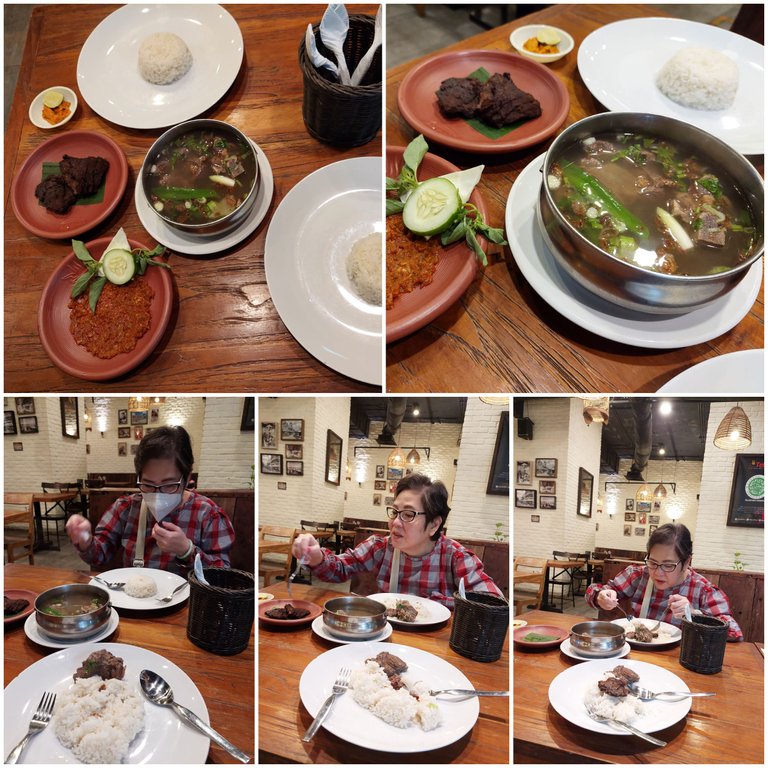 What we ordered were a portion of their SPECIAL, BEEF RIBS SOUP and EMPAL PENYET (Smashed Traditionally Cooked Beef) with rice (of course!). Nothing special with their look, but maybe you a bit surprised with the empal's plate, yeah, this called cobek, usually used to make Indonesian chilli paste and it originally made from stone, but here they used the modern plastic made one.
---
THE TASTE & THE FLAVOUR
Now I would like to talk about their taste and flavour, I will also try to explain briefly about their different.
---
BEEF RIBS SOUP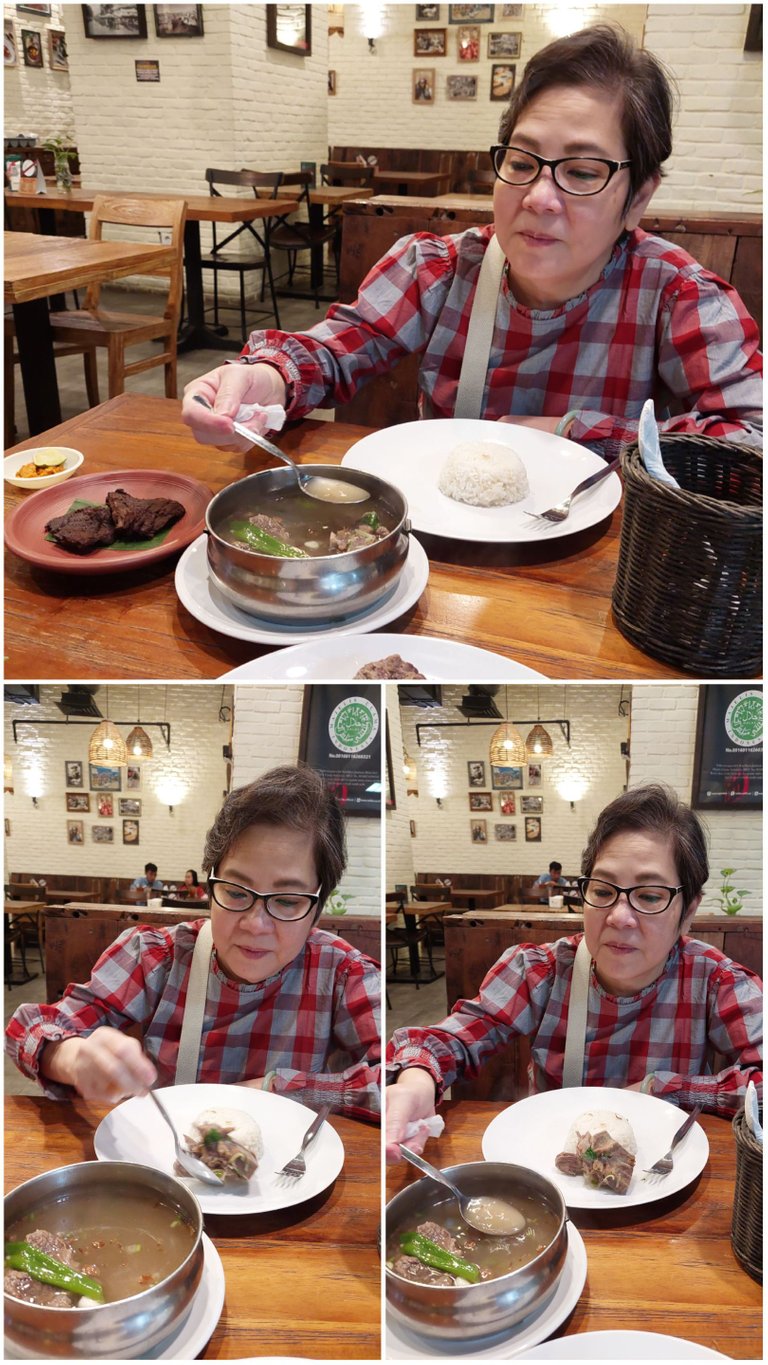 Only cooked with the leek, the simple flavour of this soup was really delicious. Besides they always serve the best beef ribs here, look at those meat, they were large, we only got 3 pieces but two were full of meat, while one was with the big bone. The texture of the ribs were soft in tasty savory flavour, smooth and had a bit fat in it (like how ribs usually are). The soup itself had a tasty savory flavour in thick beef broth. This one of the BEST BEEF RIBS SOUP you could find in my city! One of our recommendation!
---
EMPAL PENYET (Traditionally cooked beef smashed in chilli paste)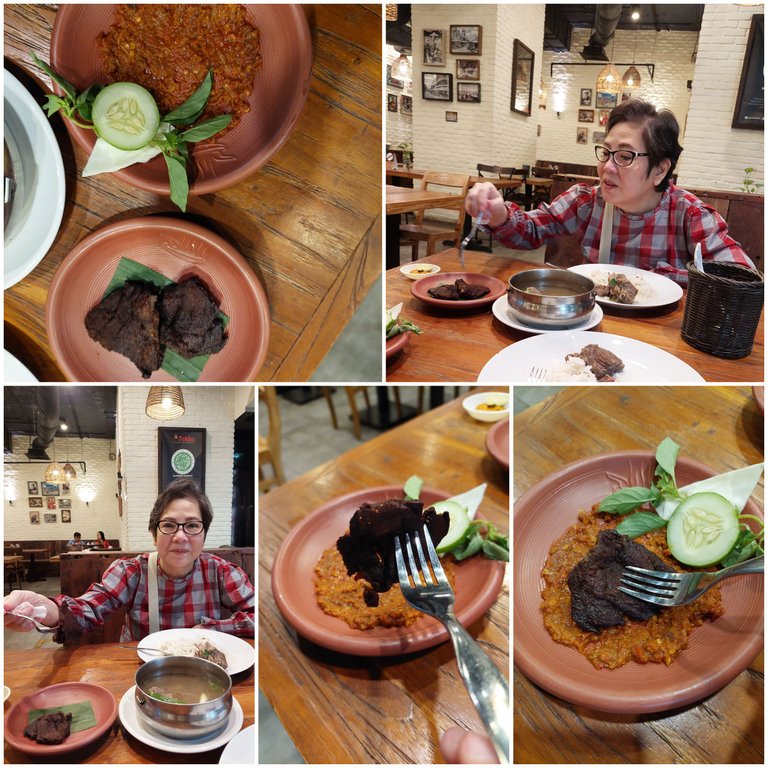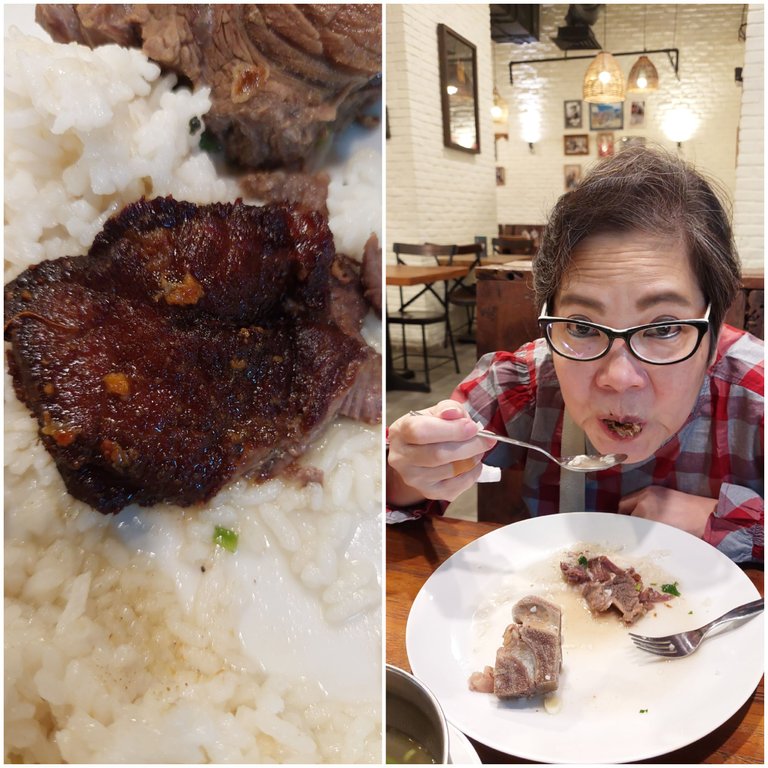 We asked that this empal penyet served separately with their chilli and they made it, so here were our empal with the chilli paste. Mom had it without chilli, while me I tried their chilli. The original flavour of the fried beef you could taste, it had sweet flavour with a bit savory flavour. A bit crispy and harder than the ribs but it was also delicious. At least this one the best we ever met in our city, Jakarta, here not easy to find perfect empal (I spent my childhood in other city, Surabaya, which made us could meet many places that serve delicious empal). So this one also a recommendation menu when you come here.
Here was the comparison of their meat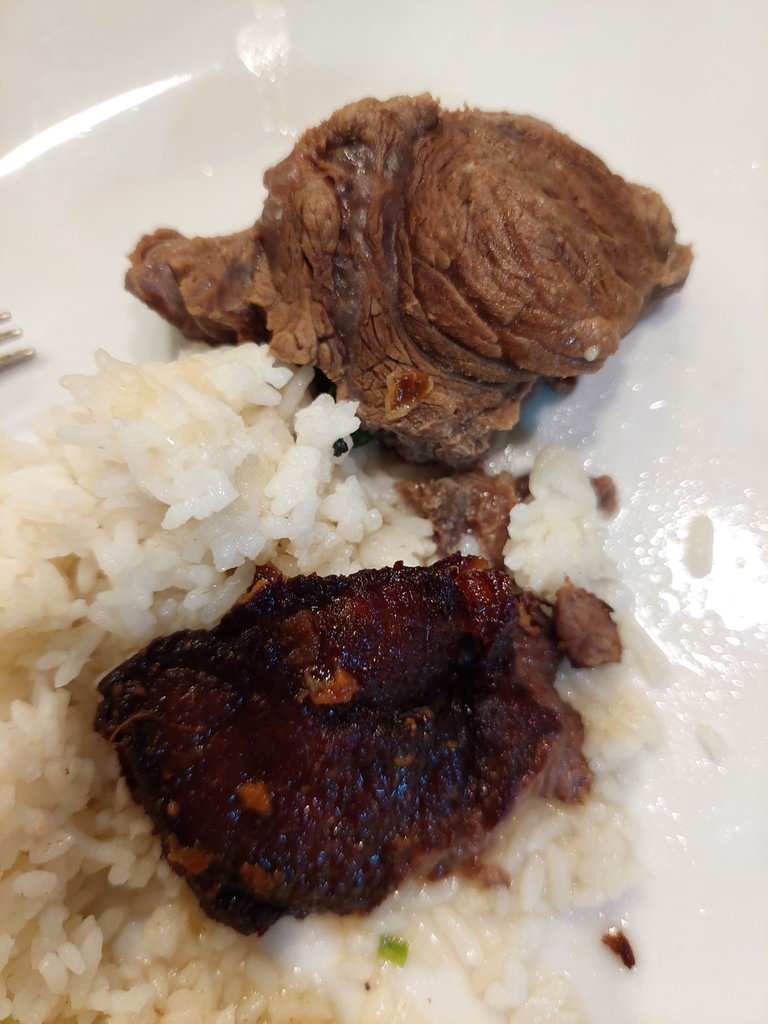 As you could see, the one in the bottom was empal, had crunchier and harder texture than the one on the top (rib) cause it was fried while the rib was in soup and it was not fried.
You could also see that they had a bit different in color too due to the process they did to those meat. Which one would be your favorite?
---
THE PRICE
After full, we paid for the dinner, it was 127,600 iDR or around 9 USD for the dinner without drink and this was without any service charge.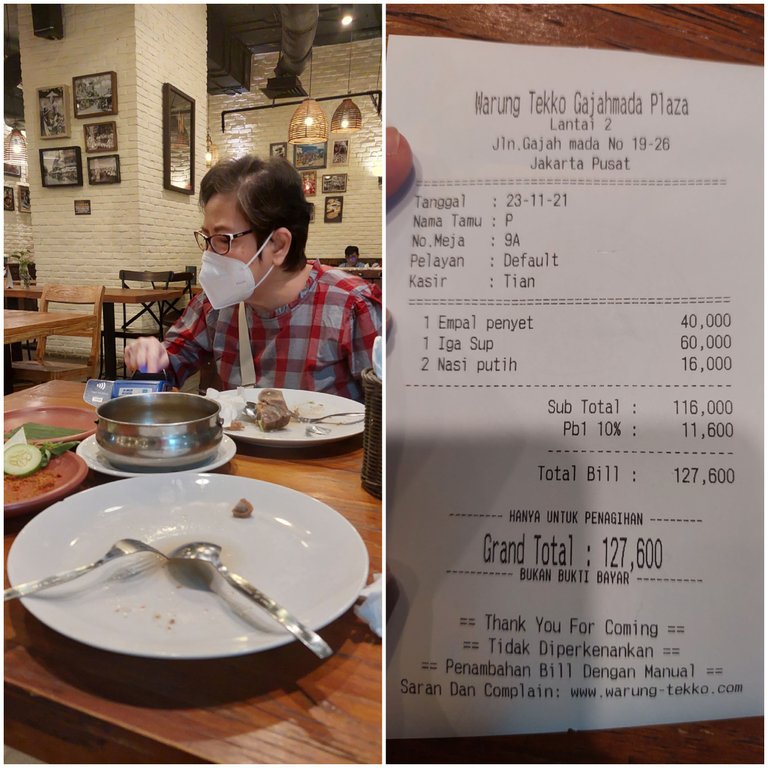 How do you think about this price?
---
THE SERVICE
Here they had polite and kind waitress that would help you, and the food they served not in a long time of waiting which was great, plus they won't charge you any service charge.
---
So will you try our best beef recommendation here?
---
Warung Tekko
2nd floor
Gajah Mada Plaza
19-26th Gajah Mada Street
Central Jakarta
Open daily 10 am – 10 pm
---
---