Indonesian Dinner with Mom : Javanese and Balinese Dish!

---
---
Hello, friends especially foodies!
This weekend we couldn't go out cause mom was not well, but recently we had our dinner in the mall which was located in the SCBD (Sudirman Central Business District). The location was not far from my old office building (our company's main building), it was only in front of our office. There, we after strolling a bit, Saturday night, we then decided to have our dinner at a restaurant in the 4th level.
The Outlook of the Restaurant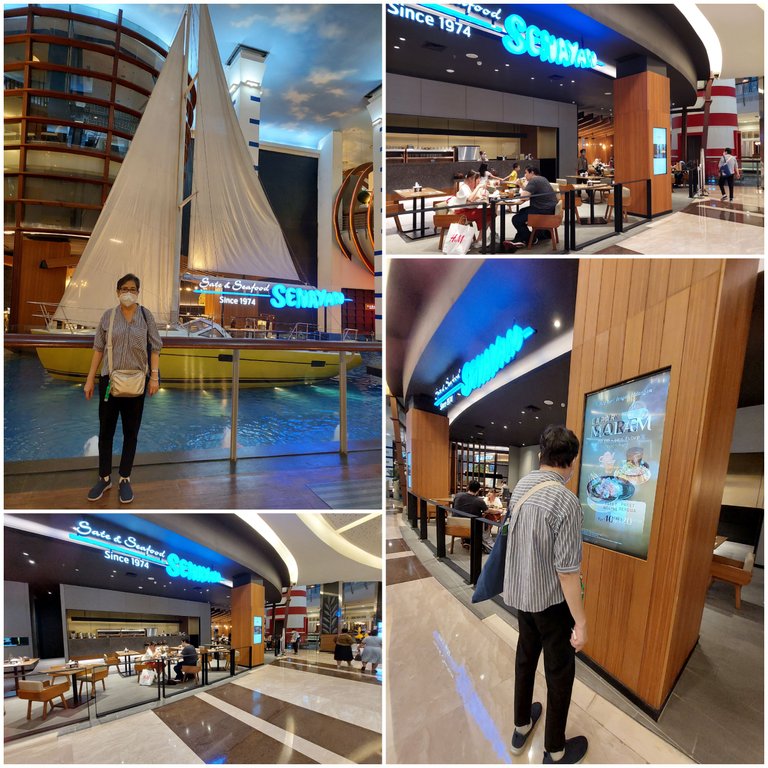 The restaurant itself was large you could see from the outside that it was wide and large. They put some of the menu (as commercial) at a quite large television near their gate.
The Dining Area
When we entered, a waiter nicely delivered us to take our seats, we then picked our seats. Our request not to be put in a crowded area with lots of customers (luckily not too many persons when we came), mom then chose to sit in the table at the corner to prevent many people that would come later.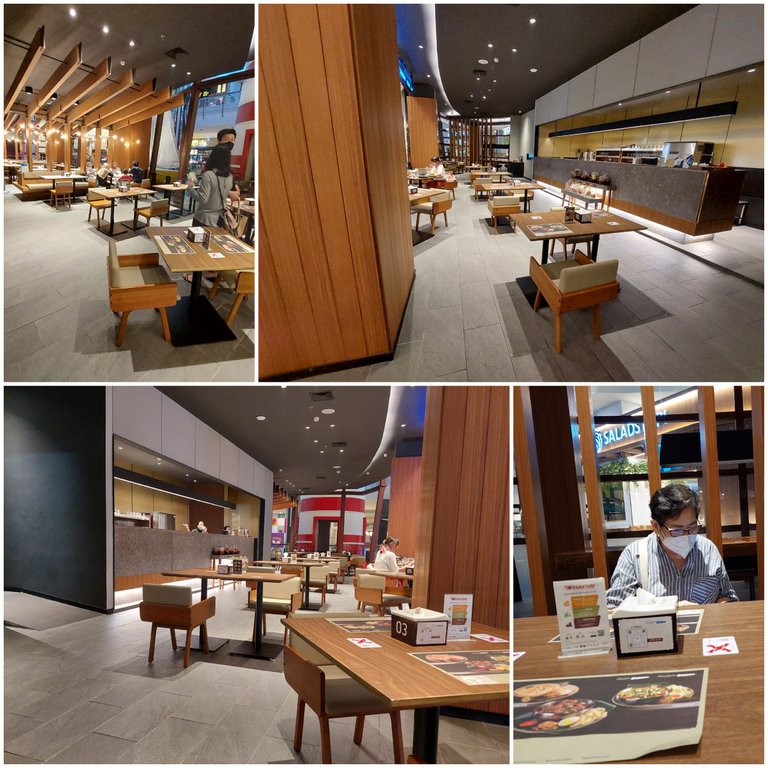 As you could see booth in the video and photos, the dining area they had was large, nice, clean, neat and hygienic. Plus it had a cozy surrounding with the instrumental music they played. Great!
The Menu
Here they had Indonesian menus (from Javanese island to Sulawesi, they had quite vary menus), they had satay as their specialities here. The menu that we saw was from scanning their QR code, here were some of it.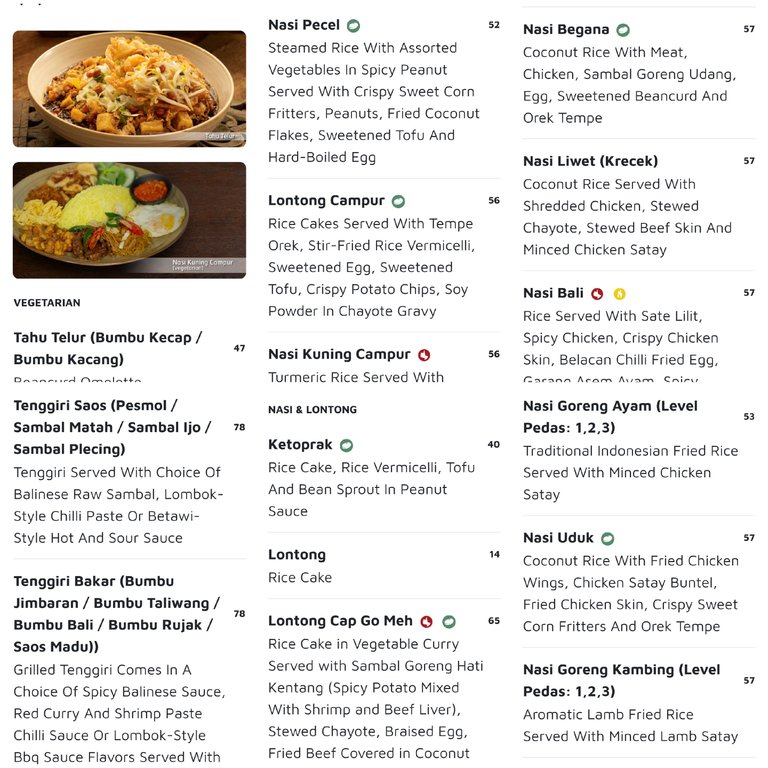 Here they also had some rice dishes from many Indonesian's regions. Both mom and I decided to choose from their rice dish collection then we ordered.
The Food and the Outlook
Around 15-20 minutes later, our food were delivered
Mom's was Begana Rice, it is authentic dish came from Java, while mine was Balinese Mixed Rice. You must know from where my dish comes from, Right?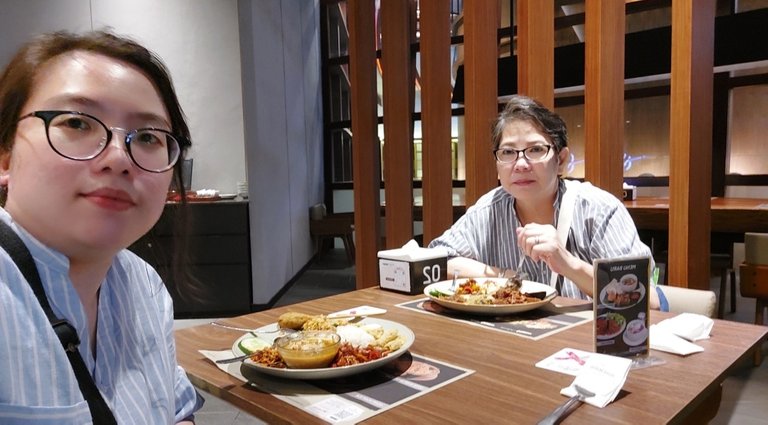 ---
The Taste and the Flavour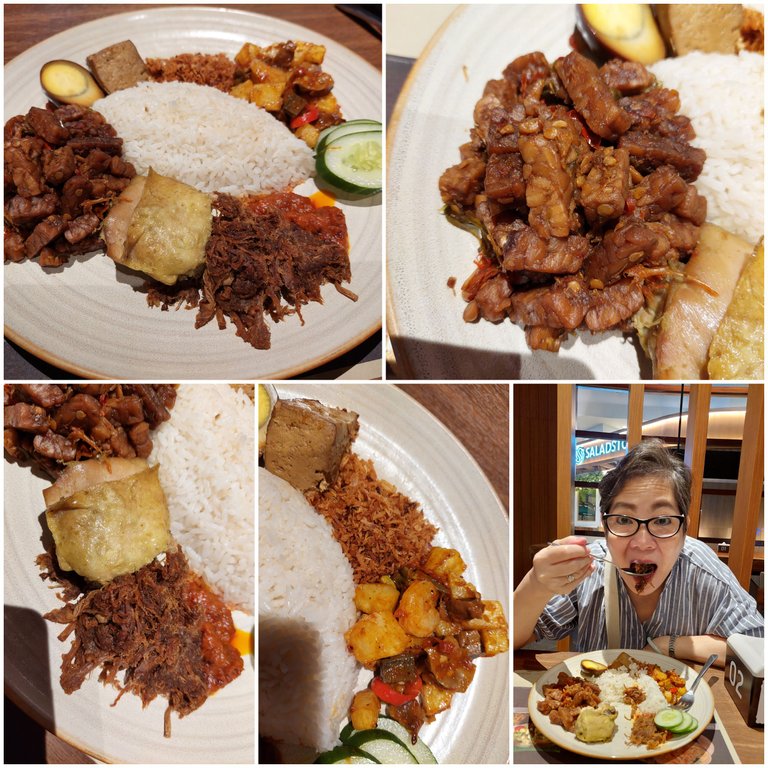 Begana Rice contained tasty savory rice with
Orek Tempeh – tasted sweet
Chicken curry – had light savory flavour
Shreded beef Empal – sweet and soft
Sambal Ati kentang (chicken liver stirred with chilli and potato) – spicy in savory and sweet
Tofu Bacem - sweet
Pindang Egg – light sweet
Serundeng (made from coconut, it is a coconut floss) – sweet, crunchy
And it also served with Indonesian chilli paste which had sweet, spicy and savory flavour.
Overall mom's menu was just so so, it didn't impress her much!
While mine was Balinese Rice which contained rice with many dishes like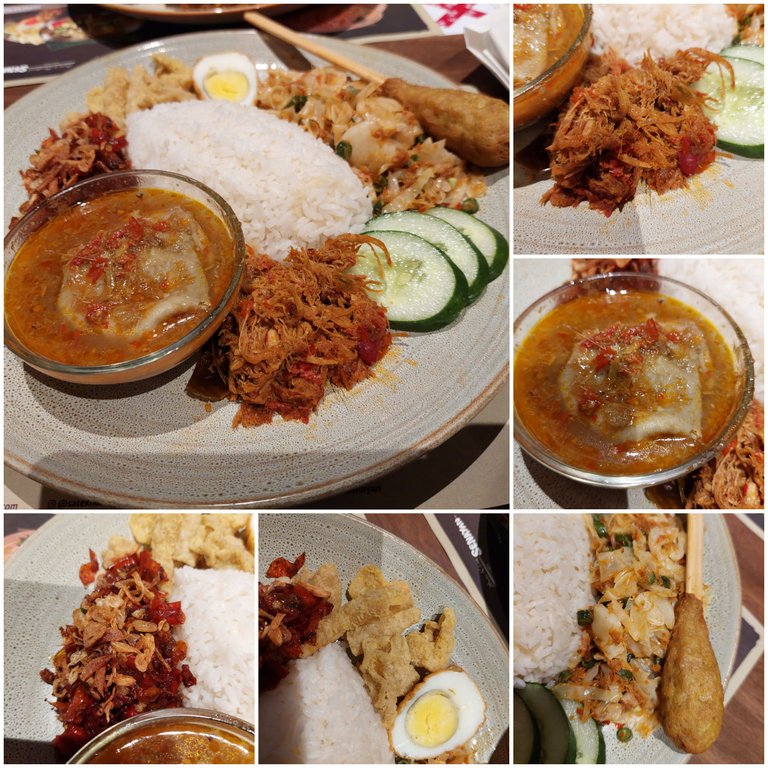 Vegetables Urap – fresh and sweet, the boiled vegetables were fresh blended perfectly with the coconut urap there
Fried crispy chicken skin – crispy and light savory, not my favorite one
Boiled egg then fried – no flavour but I enjoyed it, I always love eggs…
Belinjo skin stirred with dried chilli skin and also salted fish – tasty in spicy and savory, I like it!
And the SUPER delicious ones they served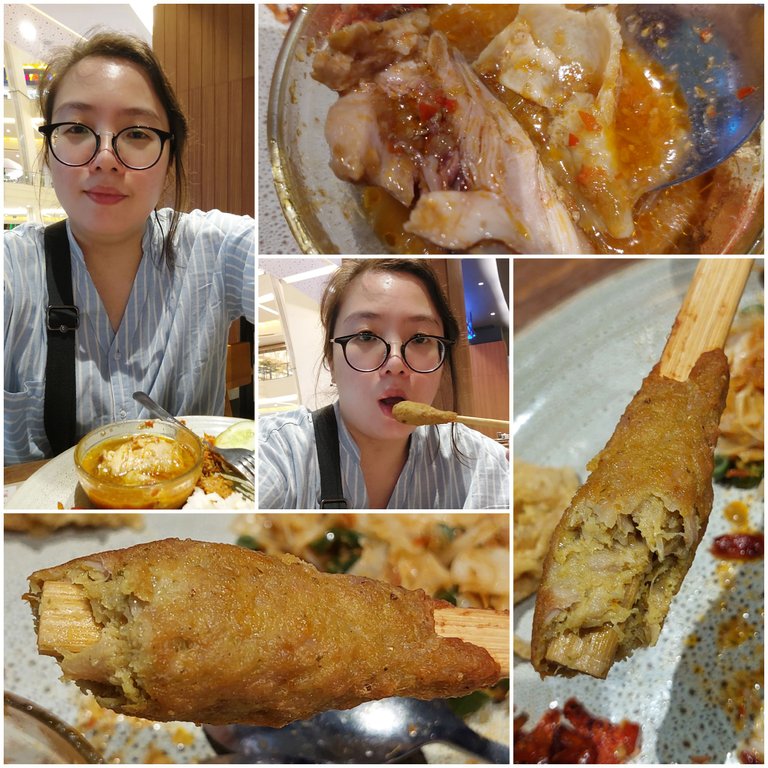 Garang Asem Chicken – Delicious in spicy and savory (don't try it if you don't like spicy food), but it was hot, tasty and I loved it
Wrapped satay – totally the best tasty satay (contained curry spices inside), it was savory and delicious (inside was soft chicken meat filling). It was the one of the BEST wrapped satay I have ever tasted!
While me, I was the opposite of mom, My menu was one of the best Balinese rice I've ever had.
---
You could see that this restaurant is one of the favorite cause many customers came when we just finished our dinner.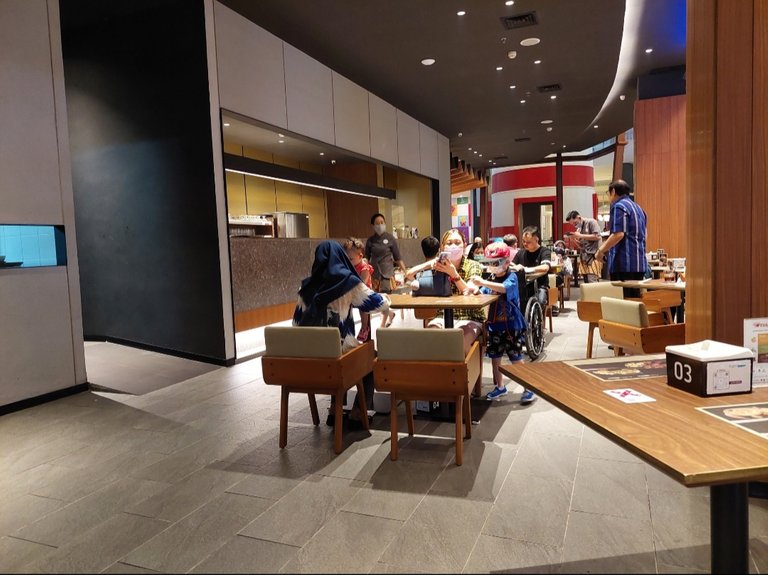 THE PRICE & SERVICE
The price we paid for our dinner was 125,400 IDR or around 8.9 USD included the tax I think the price was fair. Besides, they had free of service charge with their great service: all the waiters and waitress here were nice and polite plus they could know their menus well. Thumbs up!

---
So, do you want to try Rice Dishes here too?
Business Information
Sate & Seafood Senayan
4th level
Pacific Place Mall
Sudirman Central Business District (SCBD)
52-53th Sudirman Street
Central Jakarta
Open daily 10 AM – 9 PM
---
▶️ 3Speak
---
---