Back to Urban Living - Is it Time for Change?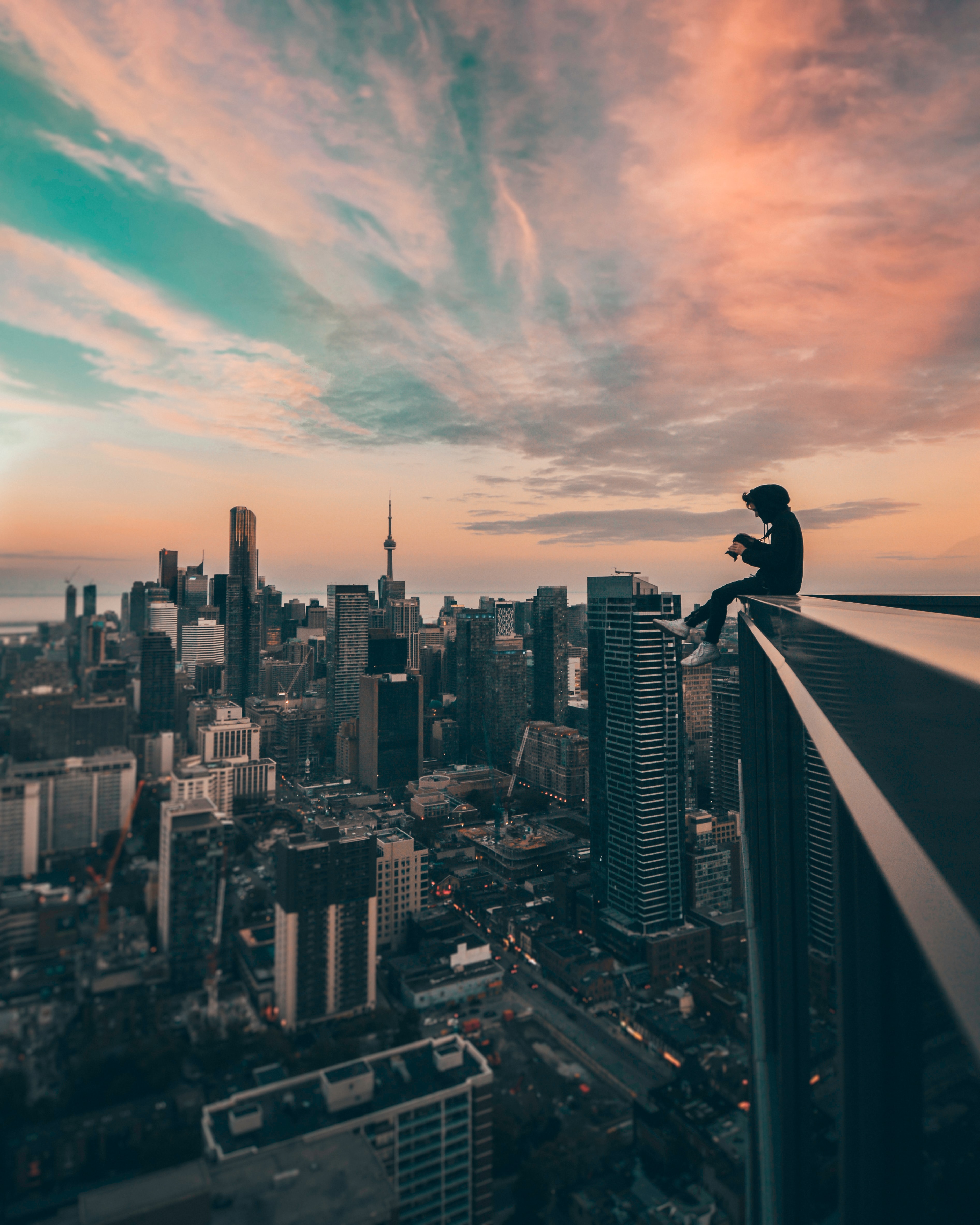 I had this epiphany the other day as I ordered some coffee at this nearby café. I was like wow, this new café could be my new night time routine. A place I could go to before I start working in front of my computer. I could reestablish myself. I could heal myself. And then, for no reason at all, I was getting this hostile stare from this staff lady (Not one time this happened). Then the cashier was forcefully trying get a tip from me by not giving me my change. I used to give them tips especially when I'm happy with the service however this day I wasn't. I guess I've had it.
You may think that I'm being shallow here. You may think that I'm taking things too personally or that being treated badly for no reason at all is not possible. This was my whole life out here and in one moment, I lost all hope. You may gaslight me for not having that "good girl" enough appearance exuding positivity wherever I go. But I guess after 5 years of trying to immerse myself in a place I don't really fit in, it just makes sense to feel tired at some point. It makes sense to make a change especially at this age when it's almost impossible to chase new meaningful connections and interesting people. Don't look for abnormal in a normal place.
What good is it living in nature if I can't even walk outside freely at any time (think of rapists and the prevalence of would-be rapists a.k.a. catcallers, harassers, and men still behaving in ancient islandy ways). Or live in a place that requires me to lose my individuality in order to be accepted. Think of the dilemma that I've had for the whole five years as I worked on my travel agency startup on my own. It sounds crazy I know but a lot of sacrifice has already been made. My mom died. My relatives died. My best friend who wanted me to be back in the city so bad died. Now here I am thinking if I should finally go back there, without him waiting for me. I think I still need a radical change in order to get out of this darkness that I'm in.
Nevertheless, I am still grateful that this is my problem because I remember meeting my friends in the city telling me that they are trapped in responsibilities and wish they have it differently. I should not complain. It is good to have the freedom to choose my life at any time.
It is a very hard decision to be honest. The last time I was in the city, I remembered having this newfound appreciation of the island. The quietness, the cleanliness, the isolation. But am I just deliberately sabotaging my mental health here? On the other hand, I am also missing the lifestyle that fits a single modern woman like me. And having that possibility of meeting smart and like-minded people, being exposed to arts and culture, and good entertainment. And not having to lose my individuality. I remember staying in the city center and being happy that I could walk to anywhere unbothered.
But yeah, if I am to transition myself to urban living, I have to mentally prepare myself. This means I have to secure my job and not lose that cash flow because this life is expensive. I have to afford the Condo rent. Because of course I can't buy this kind of housing yet however tempting it is to get into mortgage now. Perhaps cryptocurrency can make this possible for me someday. Or if there would be a Hive island, I would move there in an instant. I need to have the freedom to be able to get out of my situation at any time. So I was thinking if I am not gonna use my scooter or if I am not gonna buy a car anymore, then I should be living in a place where I could easily walk to anywhere. I want to be able to pause my work and go out anytime, get some coffee, walk to the park, sit, think, and breathe. I need to be able to freely move around without worries. I realized that island life is nice if you have someone to share this life with, or if you have nice stable island friends you can always hang out with, but if you are alone and picky, then going to the beach and doing nothing will eventually lose its charm. Sitting around and not doing anything is not my thing anymore. Funny how I've changed. Simple life is not all that it's cracked up to be. But there are no solutions, only tradeoffs.
Things that I have to literally prepare myself for if I am going to make this whole transition soon:
The Pros and Cons of Urban Living
Pros
Living in a place where anything is within walking distance.
I am just one of the many, walking alone is okay.
Access to amenities like swimming pool.
No need for a car. Free exercise.
I will meet and see people.
My friends and relatives can visit me. Or not.
I can go to events, meet ups, and stuff.
Access to good food, restaurants, and convenience stores.
Easier to be melancholic when I have access to things anyway.
Cons
Expensive lifestyle. Not being able to save more.
Living in a high density place. Sharing walls with neighbors.
Possibility of noisy neighbors above and below you.
These type of places don't usually allow pets. :(
Can't sit outside my porch, stare at the moon, and drink.
Missing nature and island life.
I guess at this point, I can think of more Pros than Cons so I guess I know what I want now. Or what I want for now.... Or possibly what I desperately need now. You can imagine my confusion. I do wish I can have everything. But I just can't simply have it all. Sigh.
image: unsplash.com
---
---