City Life Adventures and Romantic Misadventure

Awww gosh it's been a month since I've last posted here (Year 5 on Hive by the way!). Well a lot has happened. Like a lot a lot. I know you guys don't really care that much about what's going on in my life these days but I insist on writing it down anyway. So. I went to the city and stayed there for 2 weeks to take care of some very important stuff. I worked on my inheritance money, helped a helpless relative and then also, went on a romantic misadventure. Ahhh what? I know right, eeeek. I've never thought that a diabolical person like me would become vulnerable even just for a bit. Love does make me stupid it makes me puke. If you even called that love. Perhaps just attempts to love or to become a normal human being. And I failed in this aspect miserably.
Okay enough of that, let me recount some of the real important stuff first. I was able to accomplish some things during my stay in the city and I admit it was quite nice to be back in the civilization for a bit. Wow, I appreciate access to cheap stuff, coffee, and food. And walkable streets. And being walking-distance to convenience stores where I can sit and have some cheap brewed coffee even better than the overrated Starbucks and other fancy coffee shops you have over there. I appreciate being insignificant in a sea of beautiful people. Because honestly, there are lots and lots of beautiful people walking around me and I am nothing. So thank Gawd I am not special anymore. No more unwanted attention like on the island.
Fast food chains and malls everywhere. I did miss the unhealthy food. I did miss my mindless consumerism lifestyle. I savored the traffic, the stress, and fast walking. I took in everything until I got tired and wanted to go back to my simple life. Because sometimes, you gotta leave something behind in order to appreciate everything you have.
I realized how poor I can be while being in the city. People I know seemed to have gotten way ahead of me already - driving nice cars and all. Okay I don't want to compete but here I am deep down wanting to sociopathically topple them all over lol. But seriously, even with the rising fuel prices, geez, how can these people even afford to breathe. Every move I made seemed to cost a lot. I took pricey uber-equivalent transportation in my great effort to avoid pollution, heat, sweat, and people. I hated that there were so many different people everywhere from God-knows where. On the island, I usually know where they are from and what I can expect from them. But in the city, my Gawd, it was intimidating. People were shouting all the time and are so very rude. Lots of authorities around trying to control everyone too.
I was homeless. So I booked Airbnb and also crashed my friend's place until I overstayed my welcome. I swear I will never do this again, haven't I learned from my past travels? I also tried to report to the office as required by my company but was completely repelled by the ugliness of the workstation, people, and cubicles. I immediately ran out and said fuck it, I will work from home forever. And I don't even care if you fire me now.
Now here's the fun part of this post, in hopes of getting validated as a normal person who is still capable of loving and being loved, in hopes of desperately wanting to overwrite my dead best friend's memories, I reconnected with someone from my past. It was fucked up I know. But to be honest, I have forgotten a lot of things. I felt like I'm a hard disk that has not been defragged. There are lots of missing pieces in my memory. I have actually forgotten why it never worked out with this guy in the first place. And I had been reminded of that in the short time we were together. We liked the same music, somewhat similar opinions on some things but gosh, can you imagine someone trying to take full control of diabolica? Nah and you know that meant hell. That meant diabolica at her worst. Provoked and pushed to her limits. I quickly realized I need someone way above me in many ways (financially especially) to be able to give that person power over me. Someone worthy of my respect. I don't mind being trad really. Okay I might be strong and independent but I can be that trophy wife too y'know. So mission unaccomplished. Better luck next time.
I'm now back on the island and had a bit of a hiccup because of that romantic misadventure. Don't worry I am slowly recovering from that hell. I almost impulsively moved back to the city but thank Gawd that was just one of those spur-of-the-moment irrational decisions. I'm glad I still live here on the island. I wouldn't trade this profound peace that I have here for the world. And I prefer to be with my black cat.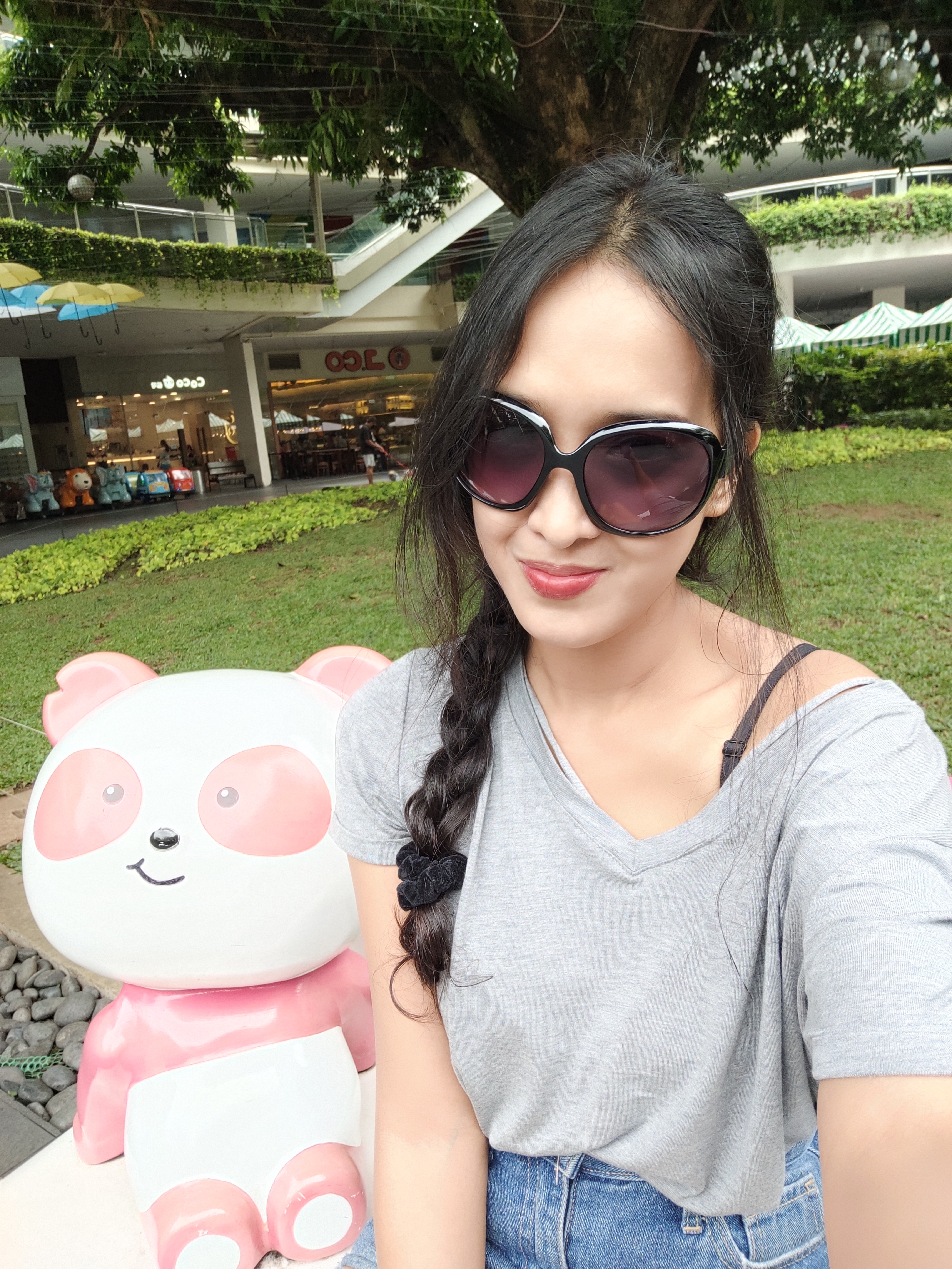 ---
---