😷😱😭[ESP|ENG] AYUDA A MI MARIDO CON lOS SÍNTOMAS DE COVID-19/ HELP MY HUSBAND WITH COVID-19 SYMPTOMS🤧🫁🗣️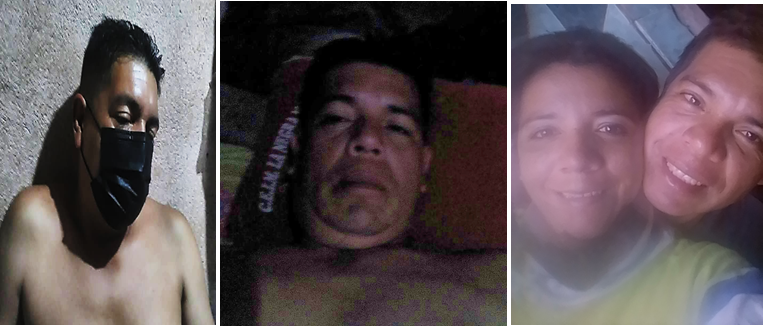 Hola amigos de esta prestigiosa comunidad #Catarsis y #Hive hoy les cuento que mi esposo amaneció convaleciente y con síntomas similares al "COVID-19", Dios lo cuide y proteja de esta enfermedad ya hoy comenzamos el ataque con medicamentos y cuidados preventivos contra la tos seca, fiebre y malestar general que presenta hoy.
Hello friends of this prestigious community #Catarsis and #Hive today I tell you that my husband woke up convalescent and with symptoms similar to "COVID-19", God watch over him and protect him from this disease already today we started the attack with medicines and preventive care against dry cough, fever and general malaise that he presents today.

Aquí en mi país si no tienes como solventar los gastos médicos es muy probable que quedes a la voluntad de Dios, es decir si te salvas es por tu voluntad de vivir porque la atención médica gratuita no es buena y hasta los mismos médicos no quieren contagiarse de este virus mortal que aun salvando vidas no es reconocido con un buen sueldo; Siento que lo que más le afecta a mi esposo, es no poder ayudar o aportar a los gastos familiares como siempre, justo cuando más lo necesitamos, estoy ayudando y rogando a Dios que se cure pronto y que no sea nada grave lo que tiene, tenemos 2 hijos y el mayor tiene Trastorno del Espectro Autista (TEA) y ya se pone ansioso con su papá.
Here in my country if you do not have how to afford medical expenses is very likely to be left to the will of God, that is if you save yourself is for your will to live because the free medical care is not good and even the doctors themselves do not want to be infected with this deadly virus that even saving lives is not recognized with a good salary; I feel that what affects my husband the most, is not being able to help or contribute to the family expenses as usual, just when we need it the most, I am helping and praying to God that he heals soon and that it is nothing serious what he has, we have 2 children and the oldest has Autism Spectrum Disorder (ASD) and is already getting anxious with his dad.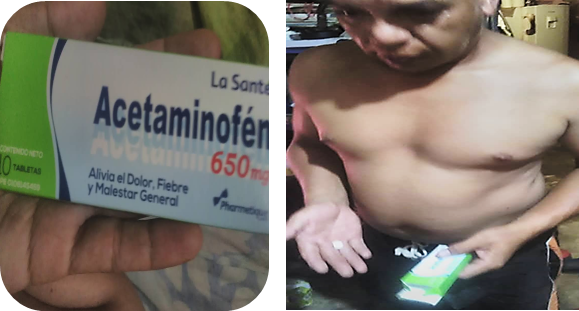 Hoy quería desahogarme en estas líneas me encuentro súper triste con esto y me gustaría hacer grandes cosas para ver a mi marido sano y no convaleciente en la cama, si bien es cierto que la vida es un misterio y todo pasa para dejarnos una lección en el caso de esta pandemia quien está cerca o vive este virus para recuperar su vida es otra porque valora más lo que vive y siente por el tiempo aislado y la ruleta de no saber si saldrá bien o no.
Today I wanted to unburden myself in these lines I find myself super sad with this and I would like to do great things to see my husband healthy and not convalescing in bed, while it is true that life is a mystery and everything happens to leave us a lesson in the case of this pandemic who is near or living this virus to recover his life is another because he values more what he lives and feels because of the isolated time and the roulette of not knowing if you will come out well or not.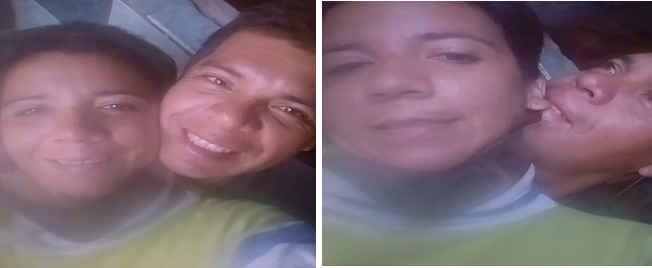 Por último no me iría de aquí sin expresar mi agradecimiento por leer mi post y por apoyarlo en estos tiempos muchas personas han perdido a sus seres queridos o han estado en la línea de peligro ante esta pandemia sé que si alguien sabe lo que es pasar momentos duros como los vividos aquí me echará una mano o expresará su solidaridad y buenos deseos a todos y todas muchas gracias.
Finally I would not leave here without expressing my gratitude for reading my post and for supporting it in these times many people have lost loved ones or have been in the line of danger to this pandemic I know that if anyone knows what it is to spend hard times as lived here will lend me a hand or express their solidarity and good wishes to all and all thank you very much.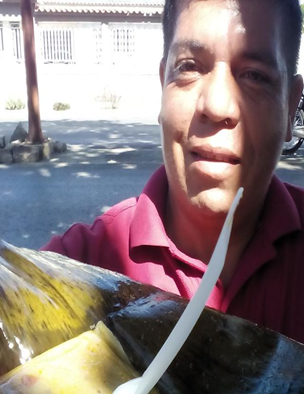 Gracias por su atención. No olvides cuidar tu salud y la de los que te rodean.
Thank you for your attention. Don't forget to take care of your health and the health of those around you.
¡Que Dios te bendiga!
God bless you!
☘Mis Redes Sociales/ My Social Networks: ☘
@diami
Twitter:
@chicaestelar00
Fotos/Photos:
De autoría propia - Tomadas con mi celular/ Own authorship - Taken with my cell phone
Traductor/Translator:
deepl
---
---